I have one favourite dessert which I never get tired of, and that is
sticky rice with durian
!
This dessert, which originates from Thailand, is a must-try, UNLESS you hate durians!
I have eaten it at a few restaurants in Malaysia and so far, the best can be found at
Erawan Thai Restaurant
in Dataran Sunway at Kota Damansara.
But even the best in Malaysia cannot match with the one I had in Bangkok during my recent trip and my previous visits there. Guess what? The boss at Erawan did not agree with me. Oh well!
So now, let me introduce to you the BEST sticky rice with durian dessert in Bangkok, and probably the whole of Thailand and maybe, the world.
I said 'probably' and 'maybe' cos I have to admit that I have not tried every single sticky rice with durians out there. But this one in Bangkok is the best I have eaten so far. And if you ever go to Bangkok, you simply must visit this place!
OK, so where is this place that has the best sticky rice with durian? It's at one of the most visited shopping malls in Bangkok - the
Mah BoonKrong
or
MBK
Shopping Mall!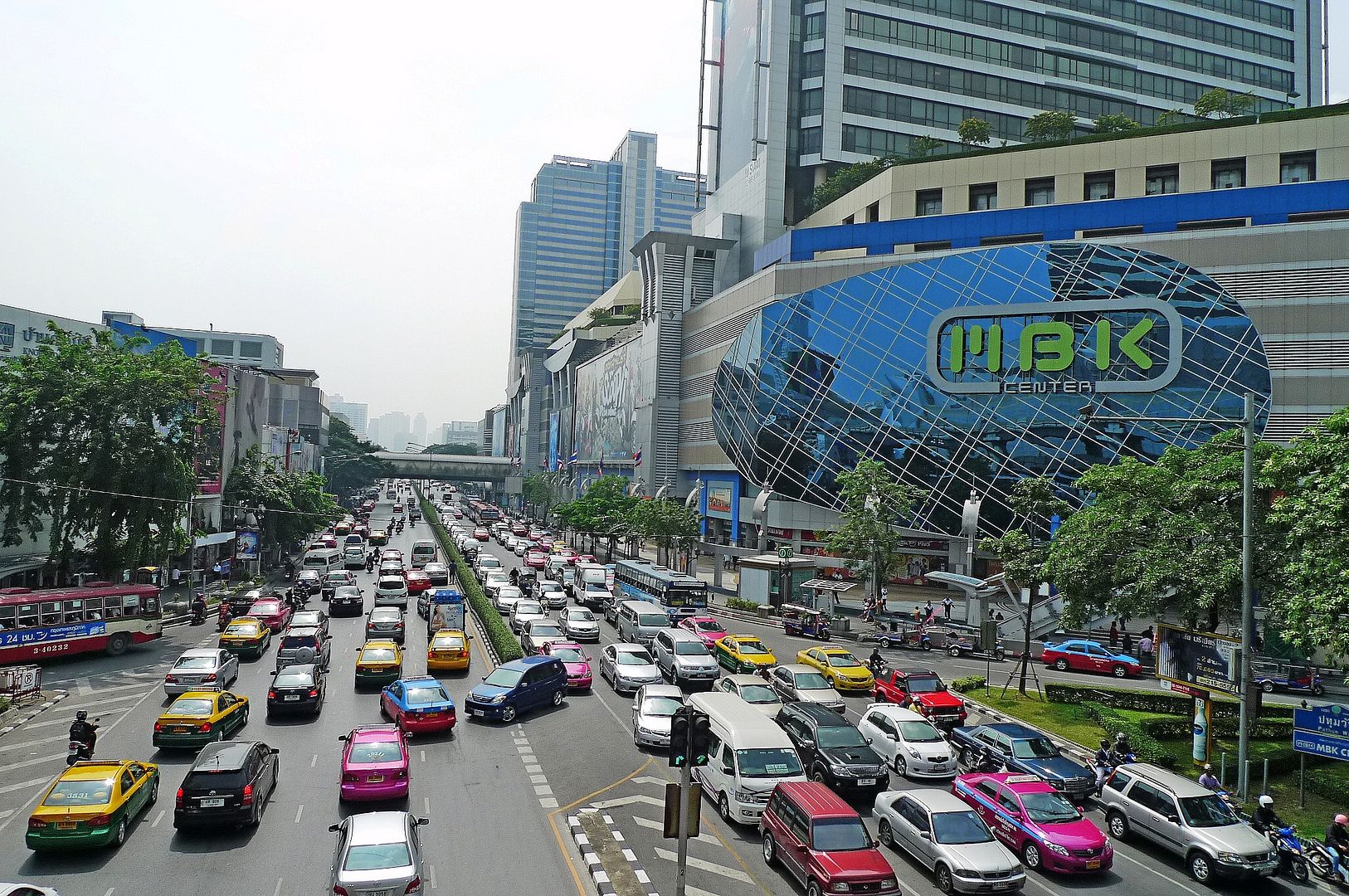 Ooh! Look at the traffic jam in downtown Bangkok! Looks like KL right?
But no worries! To go to this mall, you don't need to take cabs or tuk-tuks, although tuk-tuks can get you there pretty fast as they can weave in and out of traffic like the pros! Just take Bangkok's efficient
BTS SkyTrain
!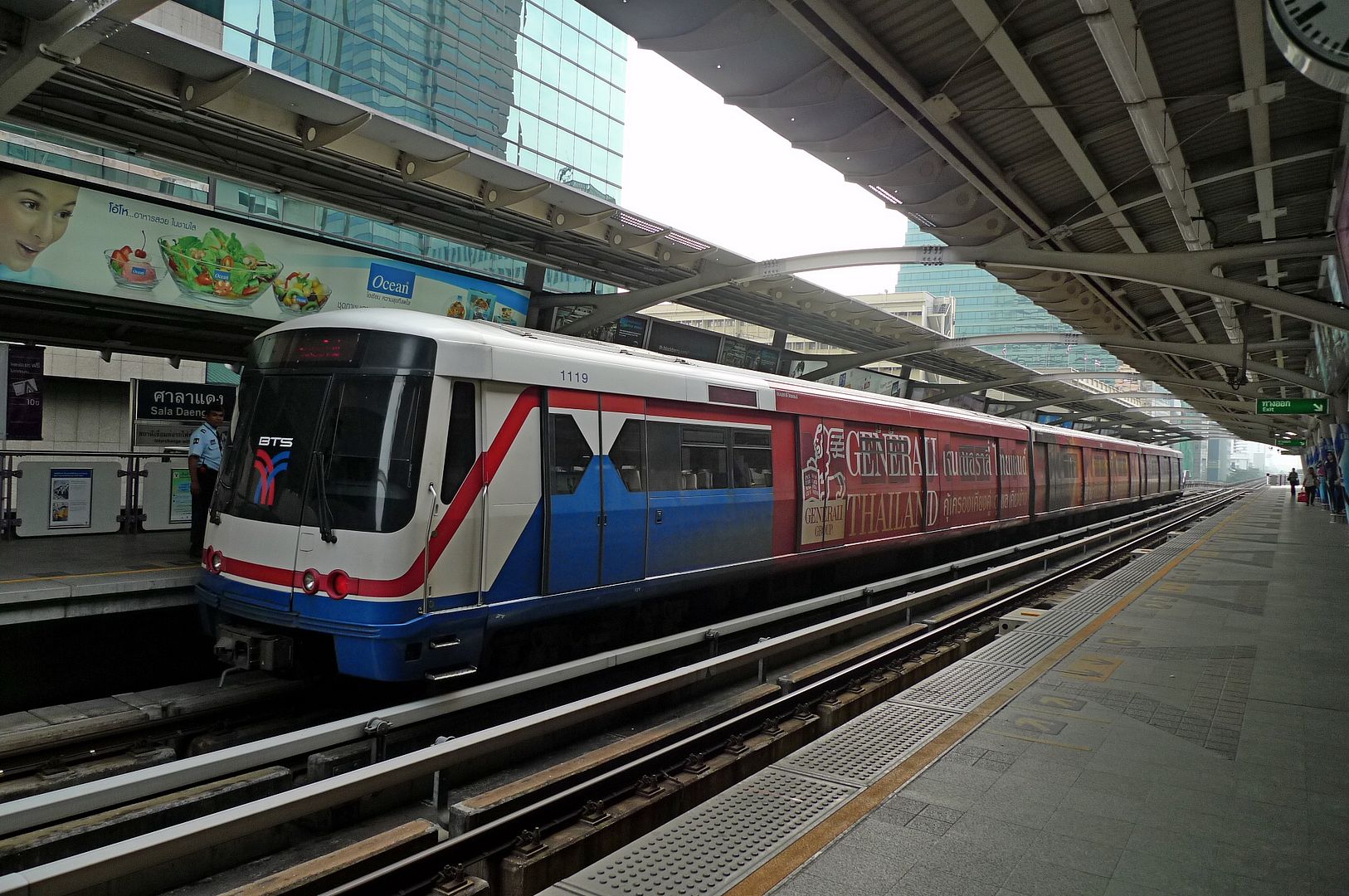 The Skytrain is similar to Malayia's LRT except that it is slightly wider and more spacious.
If you are using the SkyTrain Silom Line, drop off at the last stop at National Stadium station and you can see MBK straight away.
If you are on the Skytrain Sukhumwit Line, you can drop off at Siam station and walk a short distance to MBK or change to Silom Line although the next stop is already the National Stadium so it is better to just walk that short distance! (Refer to BTS Skytrain map
HERE
)
OK, enough with the transportation! Once you are in MBK, go to the 6th floor where you can find the Food Center.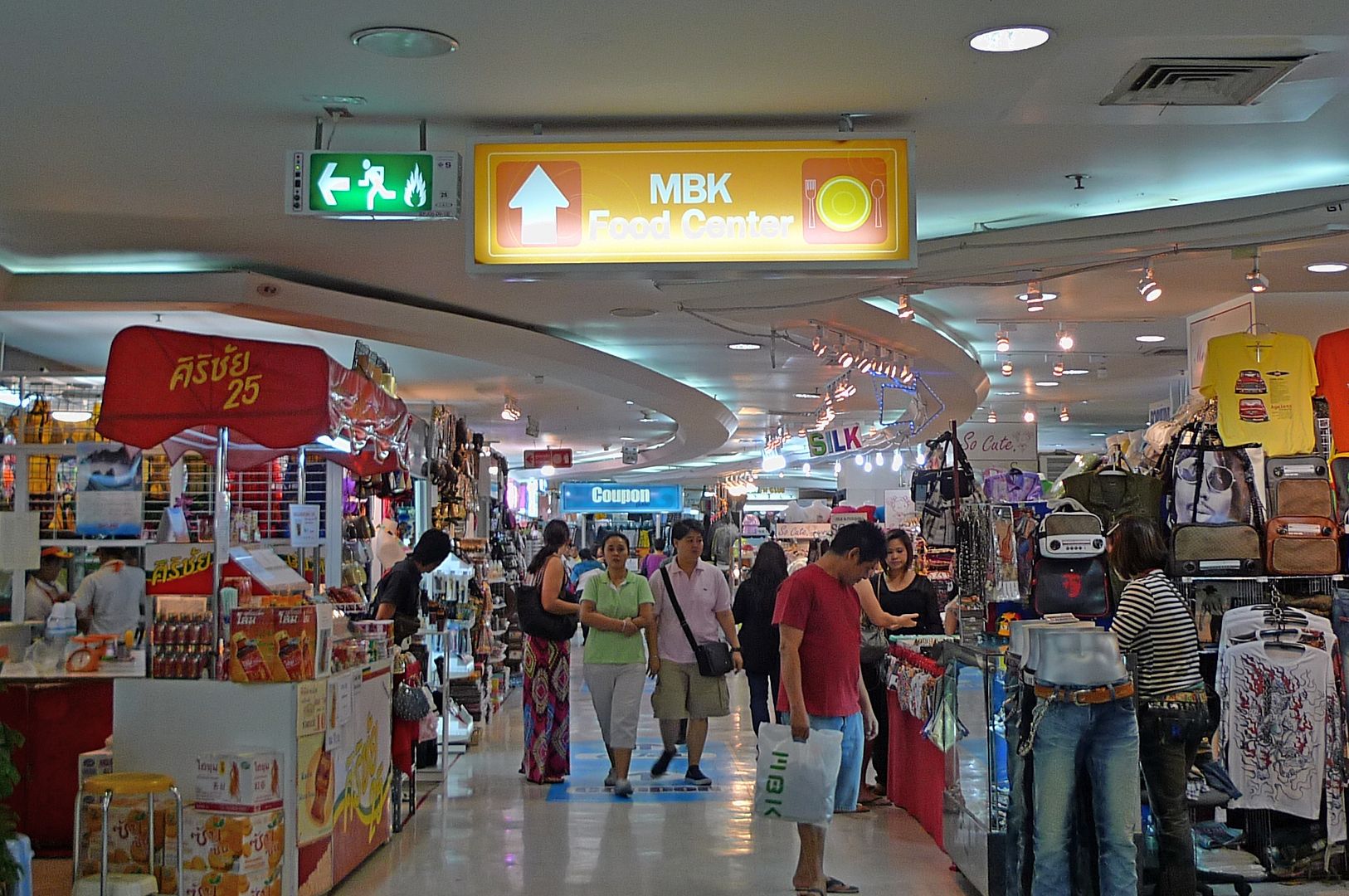 Hmm, why did my photo turn out like this? Can't see the words Food Center properly!
Buy your coupons first from the Coupon Counter.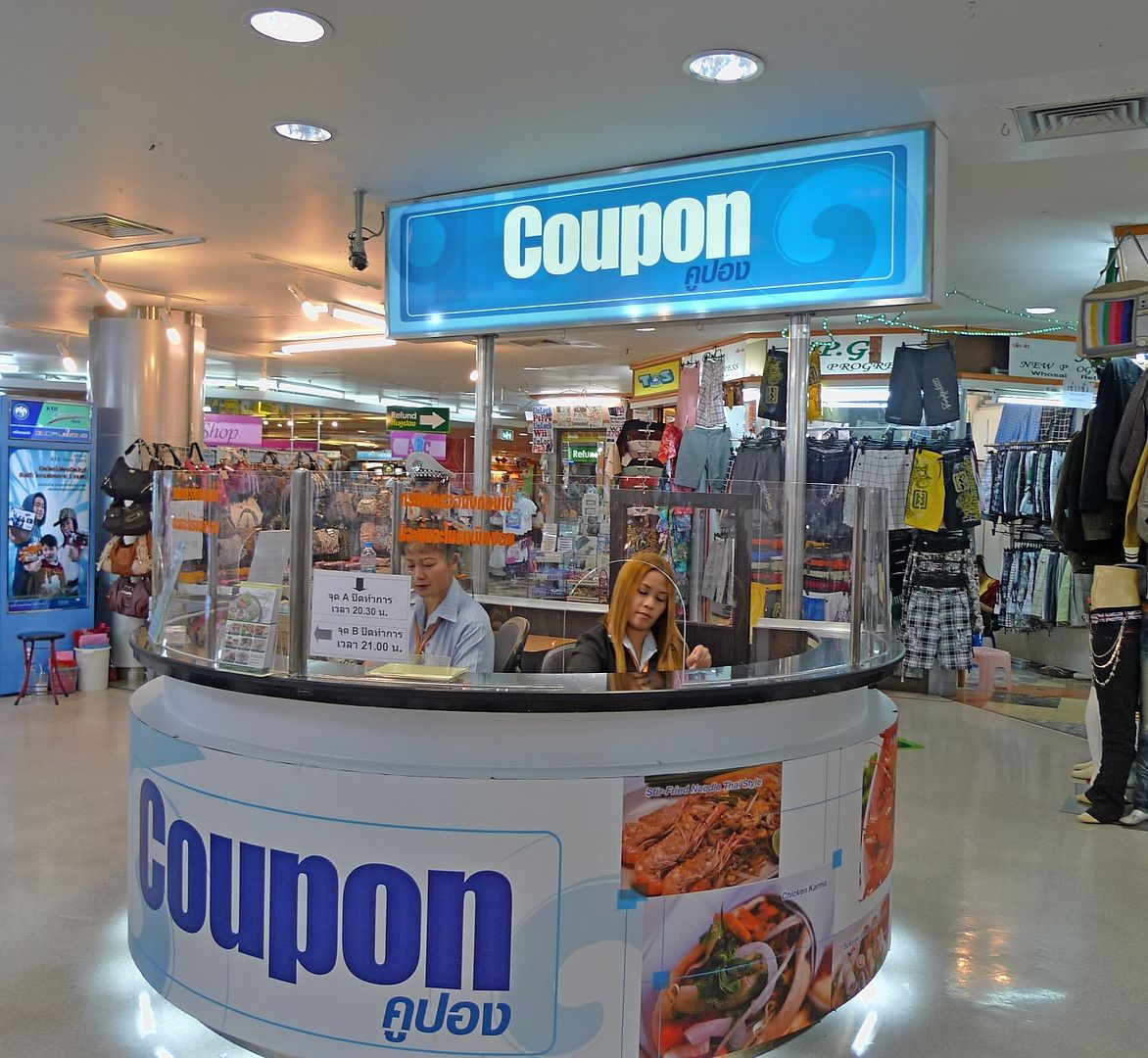 All the stalls in this Food Center do not accept cash. They only accept coupons so you must buy your coupons first.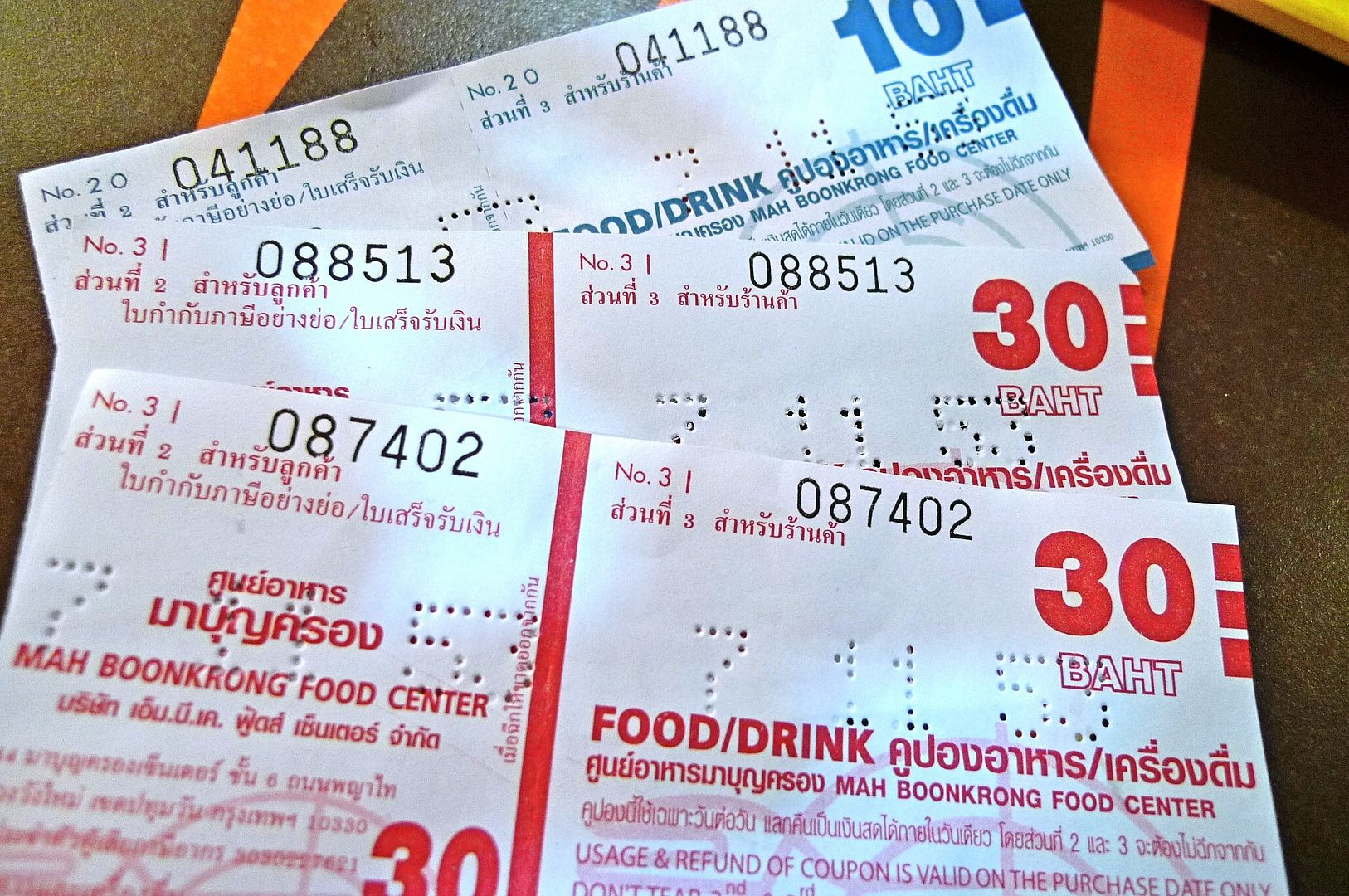 Don't worry. If you can't use all the coupons you bought, they can be returned for cash.
OK, there are two stalls that sell sticky rice with durians. You must go to this stall here!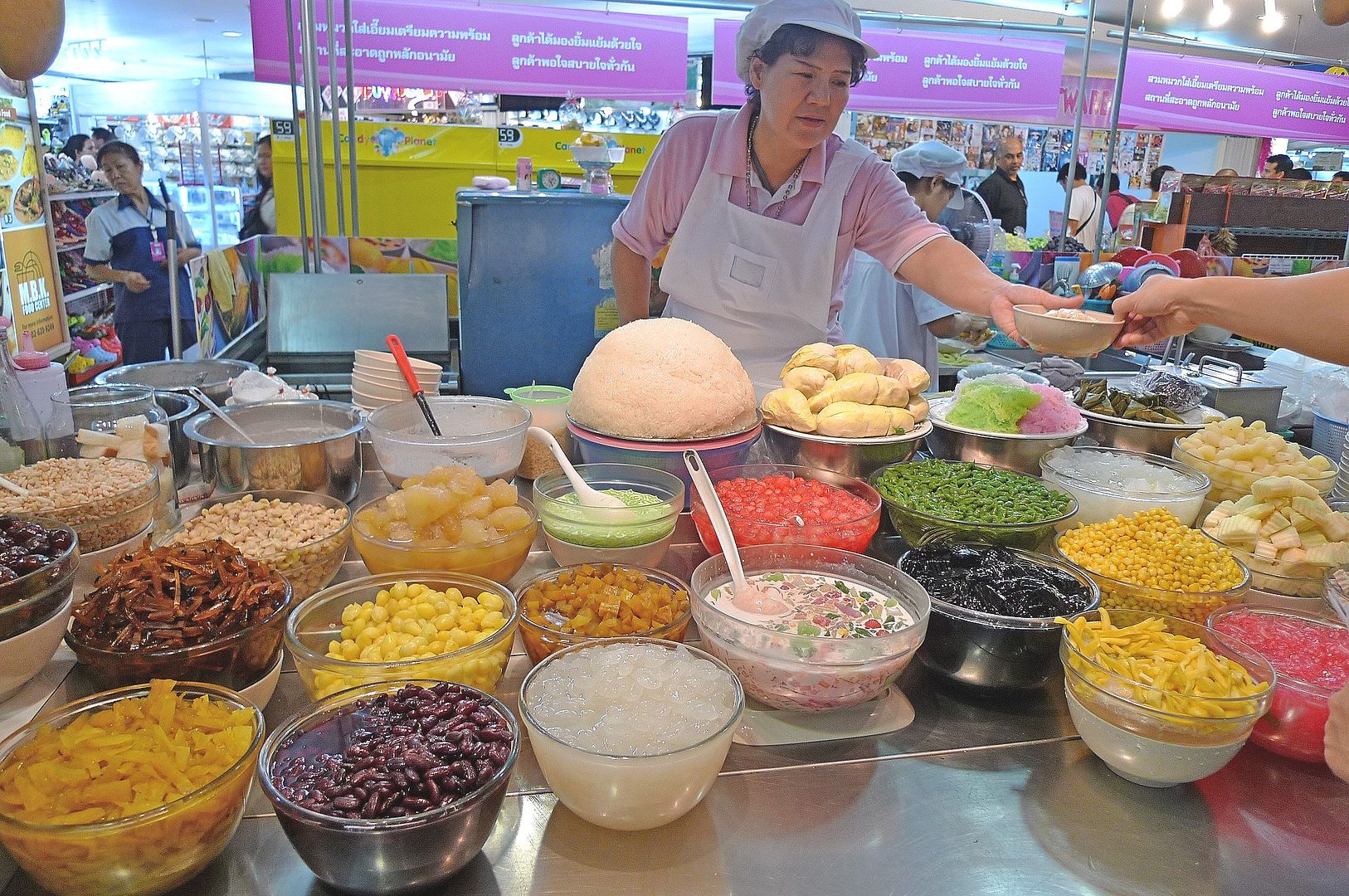 Remember this lady! She's the one selling the best sticky rice with durians in Bangkok!!
If you are a Thai national or you stay in Thailand and you disagree with me, please, please let me know where I can find an even better sticky rice with durians!! Thank you!!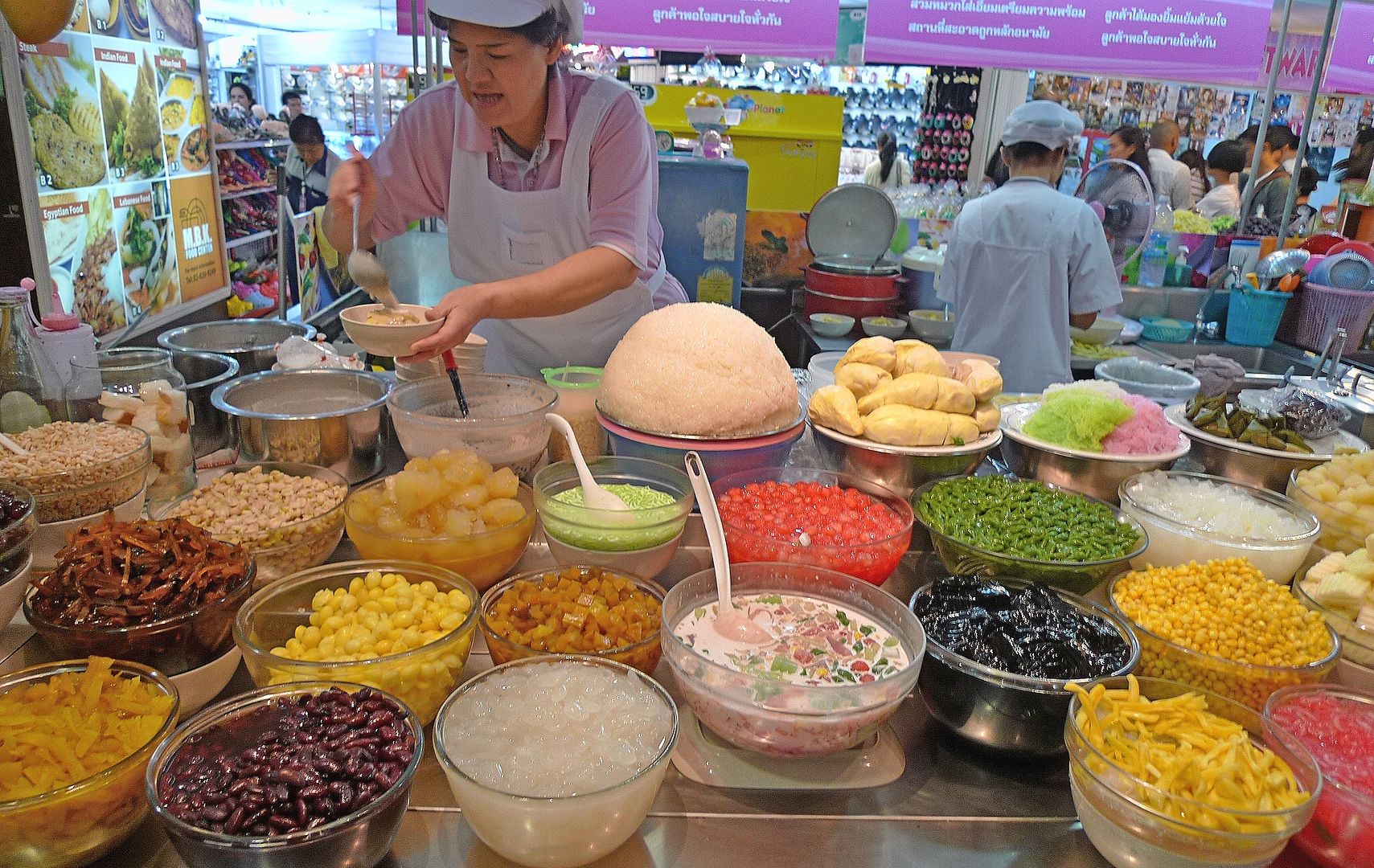 Sorry if the photo is not as clear as it should be. The lighting there was a little dim and I did not want to use flash.
Besides, I was taking all these photos very fast as I was actually stopped by the security guard who told me that I was not allowed to take photos. What the heck?!
So some of the photos here were taken "secretly" when the guard was not looking. LOL!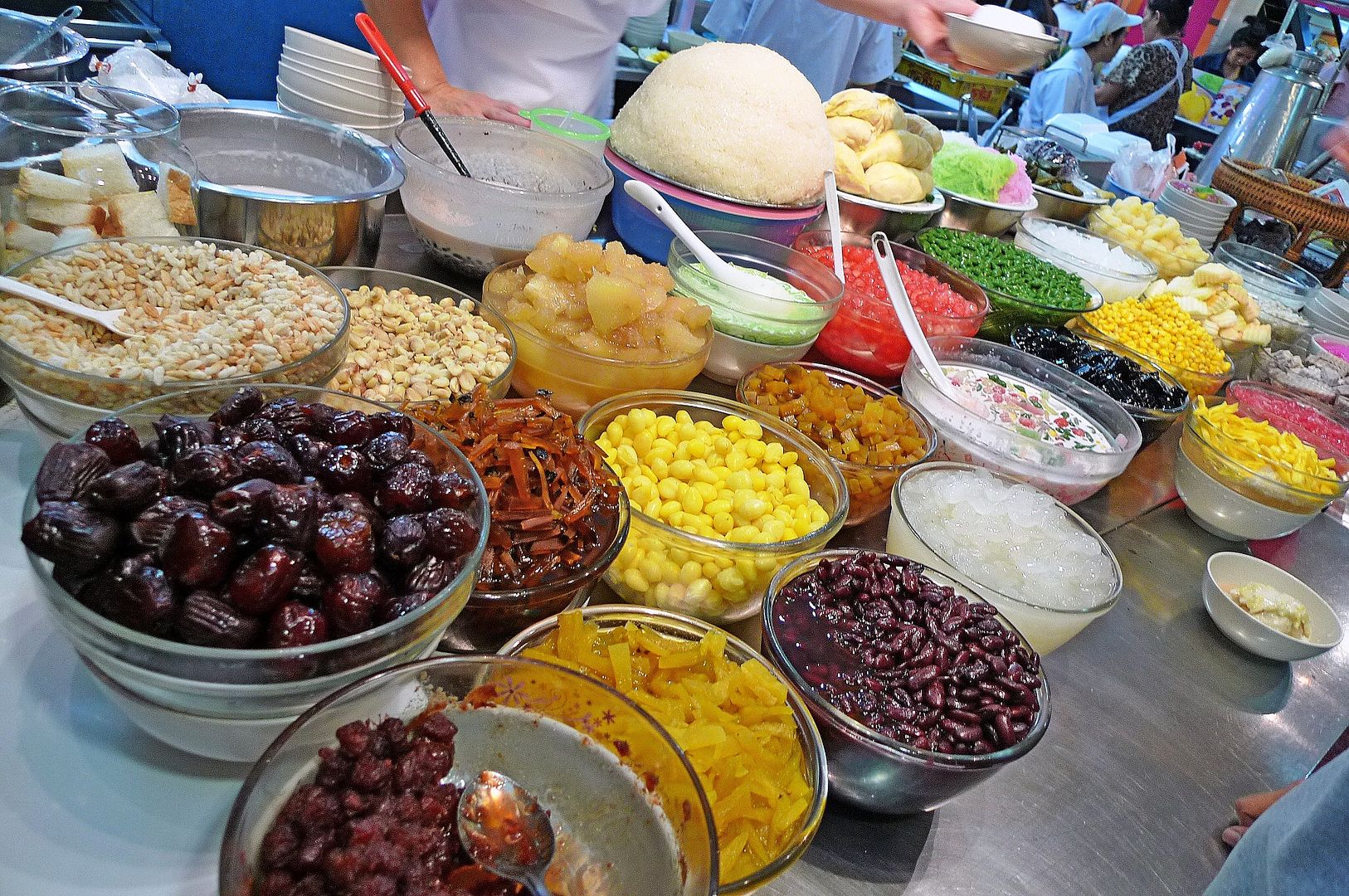 As you can see, besides sticky rice with durian, the lady also sells many other types of desserts!
I took a quick snapshot of the menu.
Good news for those who don't like durians! You can try the sticky rice with mango, which to me, was also very good! Much better than the ones you find in Malaysian Thai restaurants!
Look at those sticky rice and durians! Maybe the picture here does not make it seem so appetizing, but in reality I was drooling when I was there!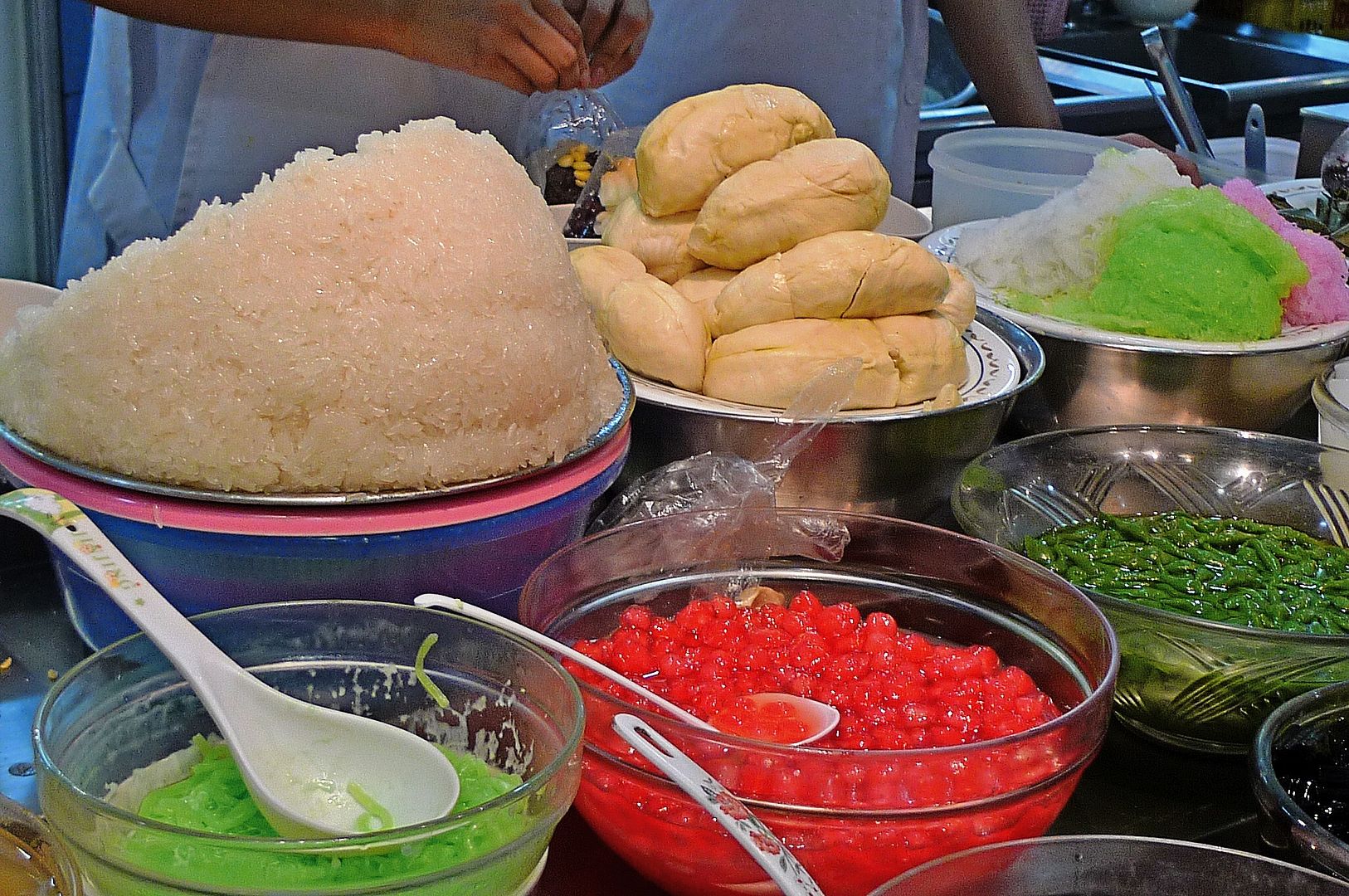 The lady has a rival stall just next to hers!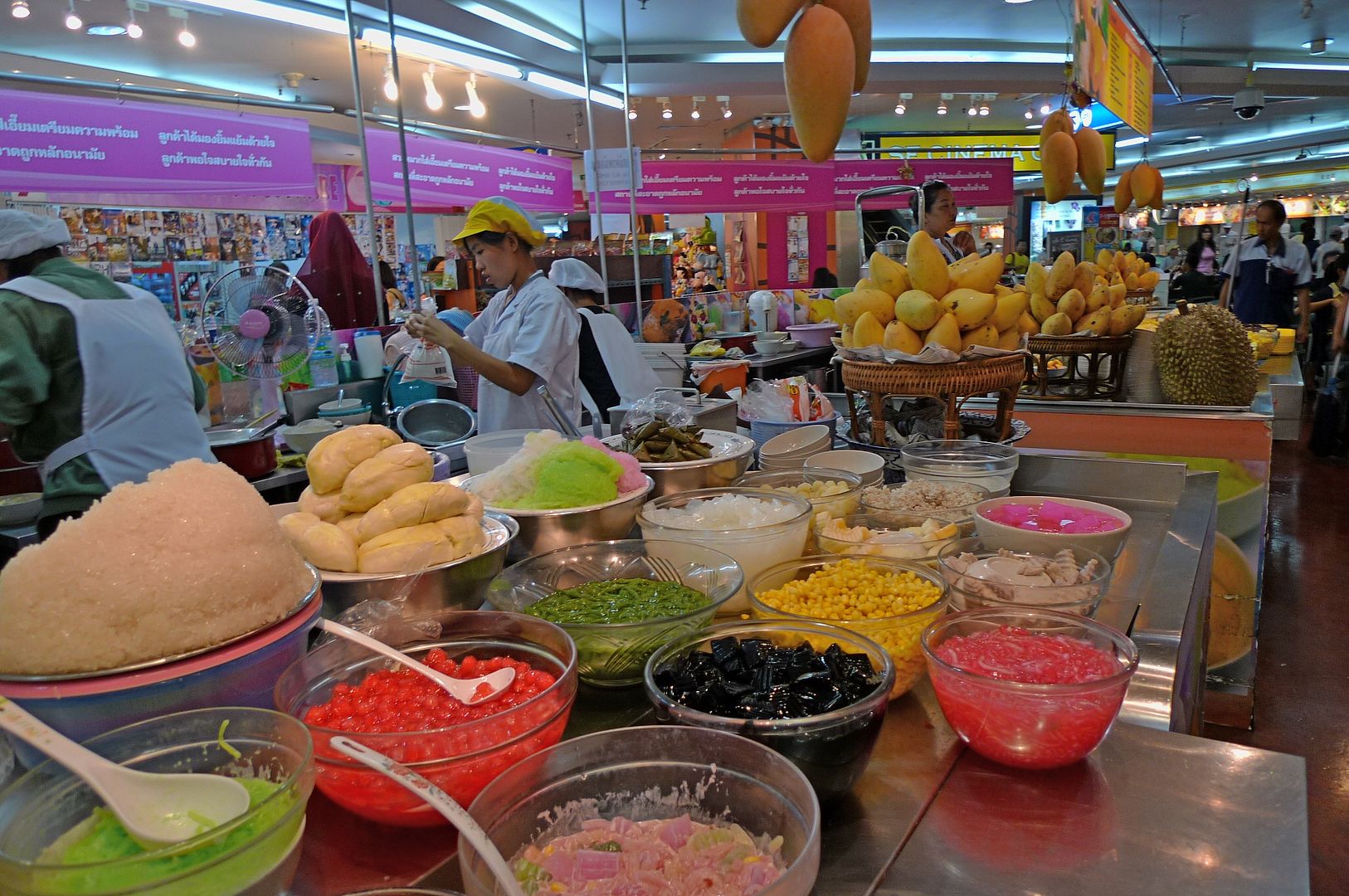 Make sure you don't go to the wrong stall!
Ok so here's my sticky rice with durian.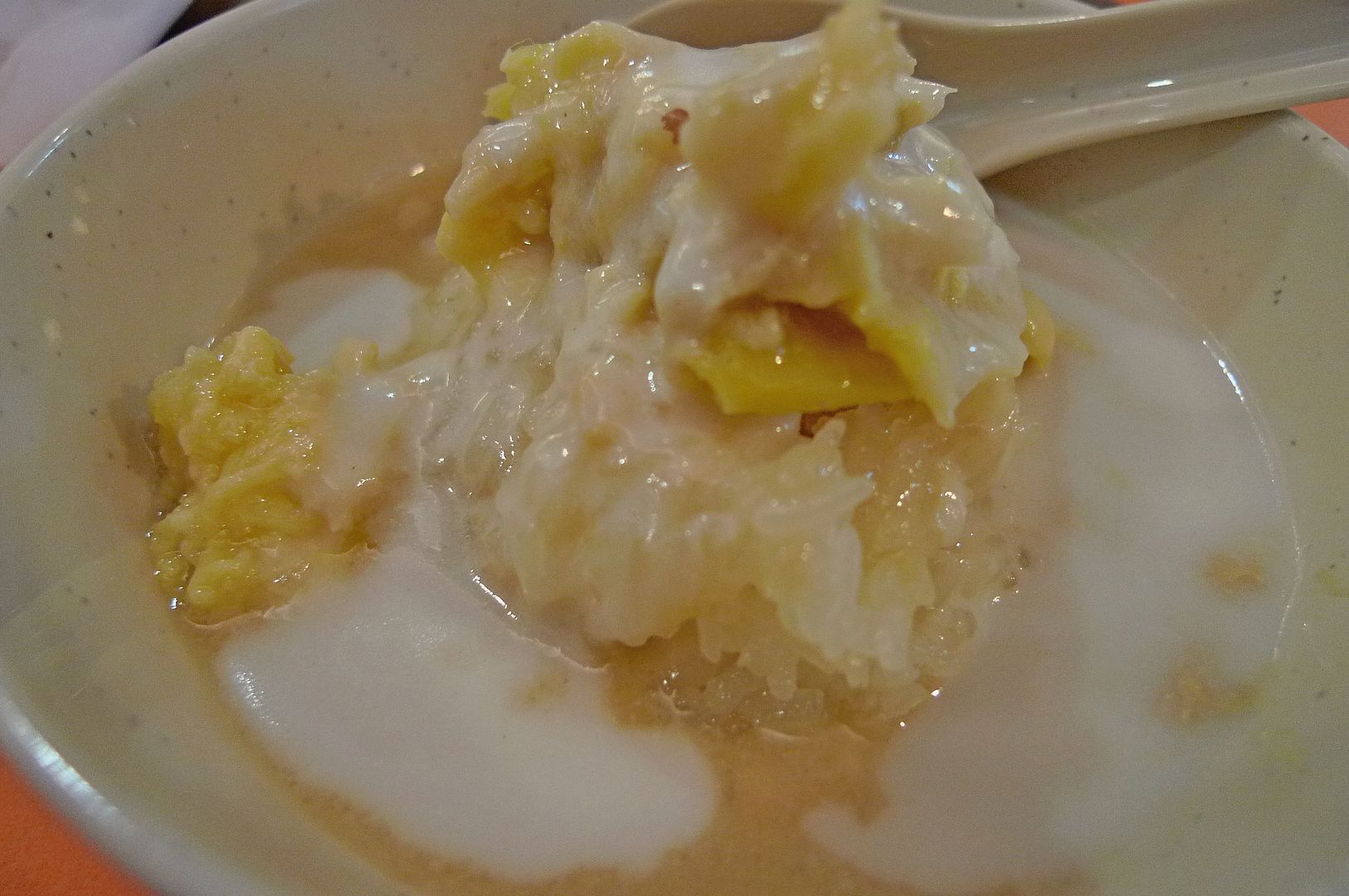 Gosh!! I can't help drooling looking at my own photo!
The combination of coconut milk, sticky rice and durian flesh makes this the perfect dessert!
I liked it so much I ate it almost everyday during my trip in Bangkok!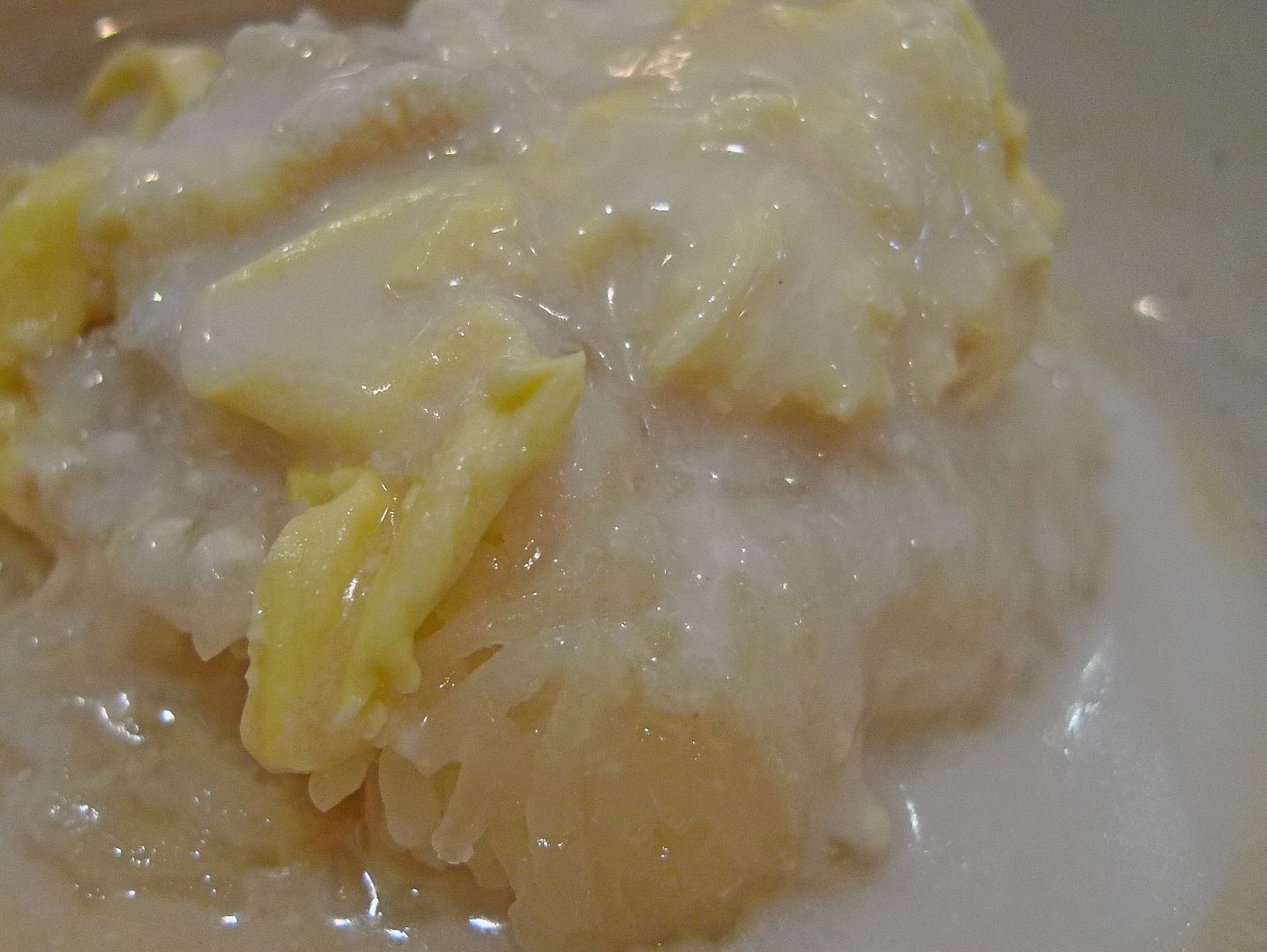 And to think it costs a mere 40 baht (RM4) compared to the RM12 price tag eating a similar but clearly more inferior quality version at Erawan Thai Restaurant!
Coming up next : The Best Steak In Bangkok!