I had just came back from my wonderful Manila trip and I wanted so much to blog about it, but I think I had better finish blogging about my Bangkok trip first. Not to forget I still have not started blogging about my Cambodia trip last year! Gosh!!
You have probably read about the
sticky rice with durians
and the
Jeffer steaks
I ate in Bangkok. If not, do click on the links and read them. If you ever go Bangkok, you must try these wonderful food!
Today, I will blog about the rest of the food I ate in Bangkok. I shall start with the buffet breakfast I had in
Dusit Thani Hotel
where I stayed.
I did not take many photos actually (too lazy!) so I would just show some of them.
Clockwise from top : Pancake with maple syrup, hashbrown, egg benedict and grilled tomatoes.
I like the egg benedict! It is actually made up of bread, ham and eggs with yolk running. Delicious!
Sushi, tamago, dim sum, bao.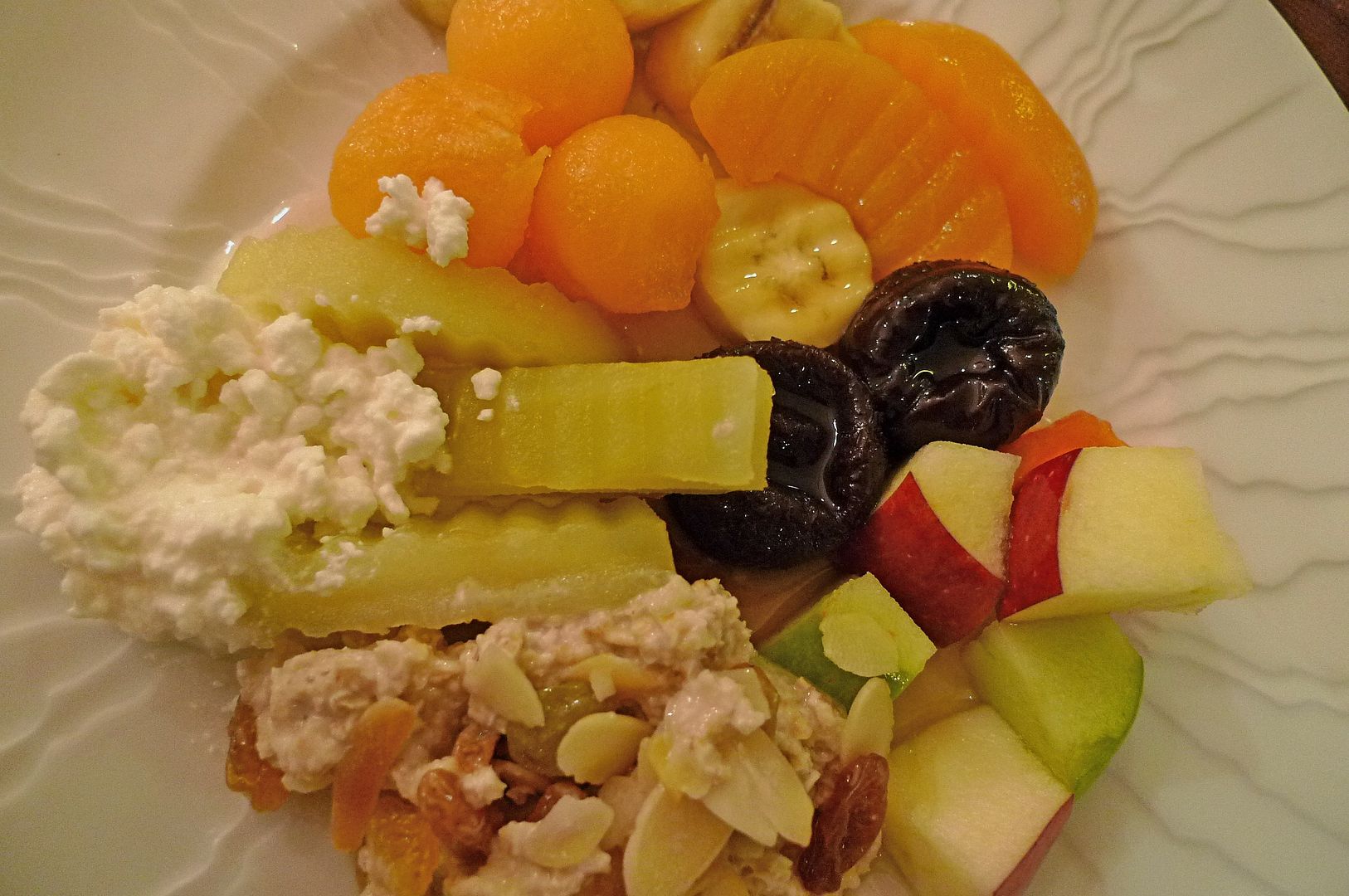 Assorted fruits with cereals
Fresh fruits
OK, there were many more food but I just did not bother to take pictures of them! I would say the breakfast at Dusit Thani was just OK. Not too impressive but I was quite happy with it.
I had
tom yam goong
at
Black Canyon Coffee
, a popular restaurant in Bangkok. It was delicious!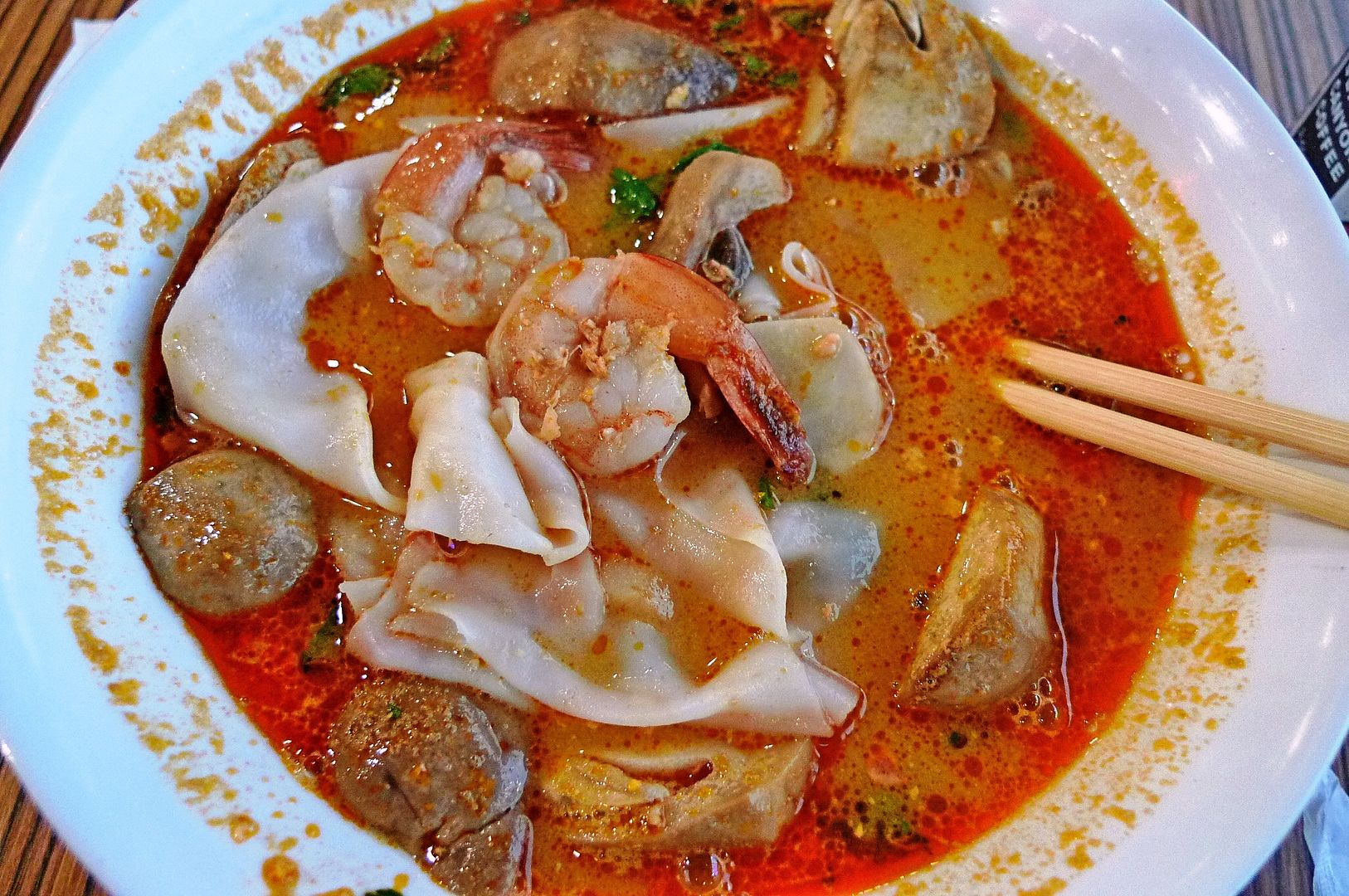 The prawns were fresh and the taste superb! And it was not that spicy which I liked.
OK, I even had some Korean food in Bangkok.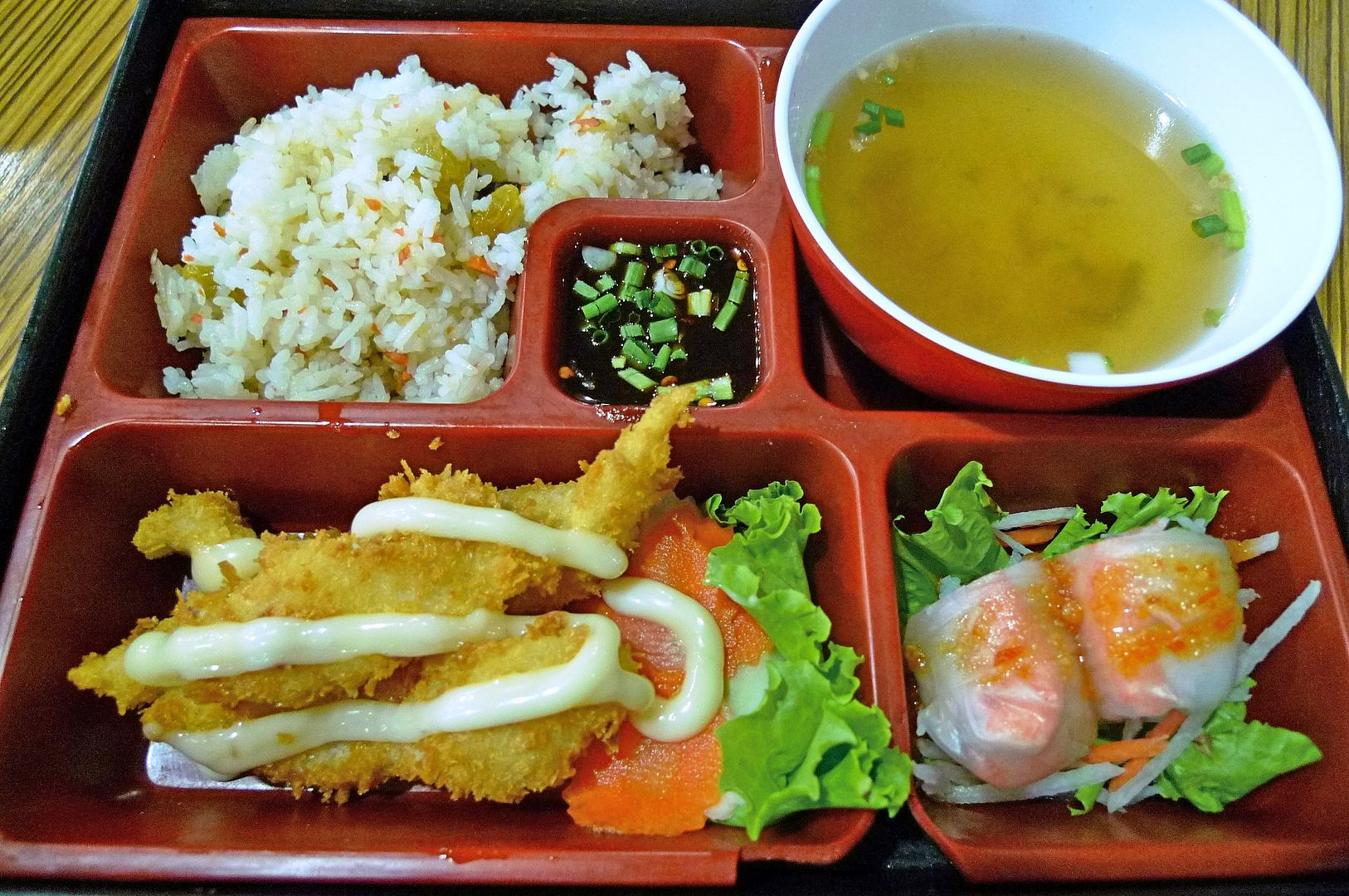 Not sure what is the name for this set but I totally enjoyed it!
Remember the Food Court in
MBK Shopping Centre
where I ate the delicious
sticky rice with durians
? Well, there were many more stalls there selling all types of food!
One of the food I tried there were the famous Thai food called
som tum
.
It's a spicy salad made from unripened papaya, mixed with lime, chili, nuts, beans, tomatoes, garlic, shrimp and fish sauce.
This one which I ordered was really spicy and I had to down a bottle of cold water after eating it!
There was a stall in the food court selling
shark's fin
.
It's called F-1 Shark's Fin. The shark's fin dish was selling at 150 baht (RM15) which I thought was quite cheap!
Look at this big piece of shark's fin! OK I know I am not supposed to be eating shark's fin but I just wanted to see how the 150 baht dish turned out.
It was actually not too bad!
By the way, I noticed that the food court had boiling water next to the utensils for you to disinfect the spoons and forks.
I wonder why our food courts here in Malaysia do not have similar facilities? Or do we have them and I am not aware of it?