The
rain
had begun to fall again after a long dry spell. In fact, it has been raining daily since the start of the
Nine Emperor Gods Festival
last week.
Hopefully the rain will help fill up the
Sungai Selangor Dam
which was reported to have reached the critical level a month ago. I am keeping my fingers crossed although I heard that the rain did not fall over the dam area.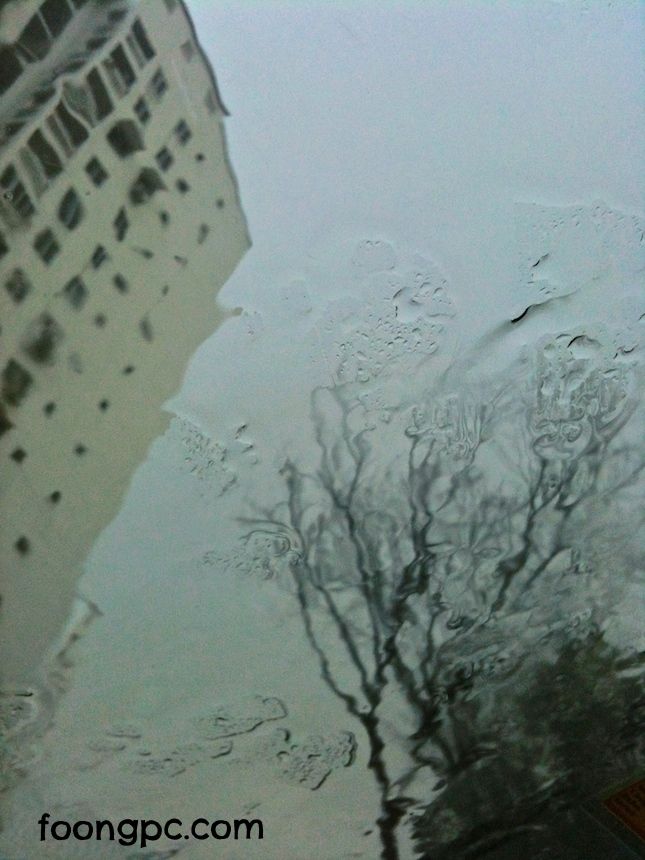 Took the above photo from inside my car during the rain
With the daily rain, the temperature had also dropped to a more comfortable level. I always love the refreshing smell of the air after a heavy downpour. So yes, I admit I love the rain. And if you are one of those few people who dislike the rain, maybe you should learn
how to enjoy the rain
.
Anyway, what I would really like to share with you today is a piano piece I composed a few days ago while it was raining lightly outside. Many things inspire me to come up with a song, and rain is one of them. As such, I have named this song '
Raindrops
'.
Note : This work and recording is copyrighted. All rights reserved.
Now sit down, relax and press Play.
Can you hear the
raindrops
? : )