Continued from
Part 2
By the time we left
Hanoi Soul Cafe
, the rain had already stopped.
Son
, my guide from
Hanoikids
took me for a walk around
Hoan Kiem Lake
.
I enjoyed walking around this lake very much but we did not cover the entire lake, so I promised myself to come back again the next morning. I will share photos of this beautiful lake on a separate post.
We reached the
Ly Thai To Park
, a concrete open space that faces the lake. Here, a statue of
Ly Thai To
stands majestically overlooking the park.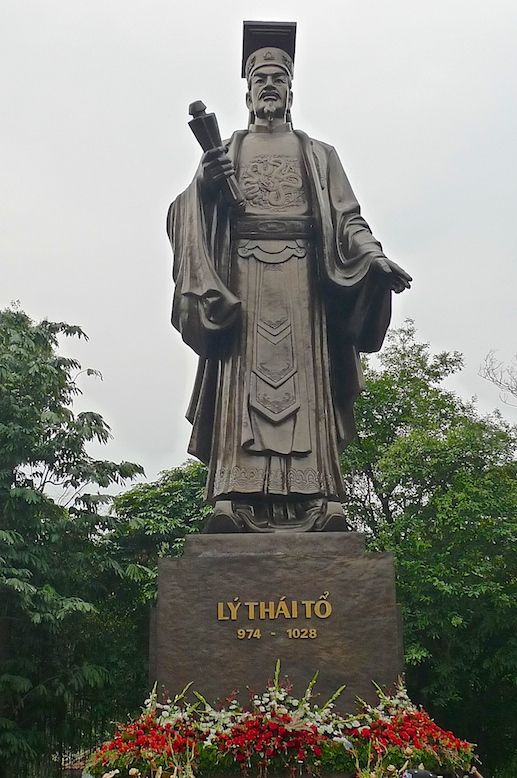 Ly Thai To was an Emperor who reigned from 1009 - 1028 AD. He was also known as the founder of the city of Hanoi, having moved the capital to Hanoi in 1010.
There were many locals and some tourists at the park that evening. It appears to be a favourite place for the locals to hang out in the evenings.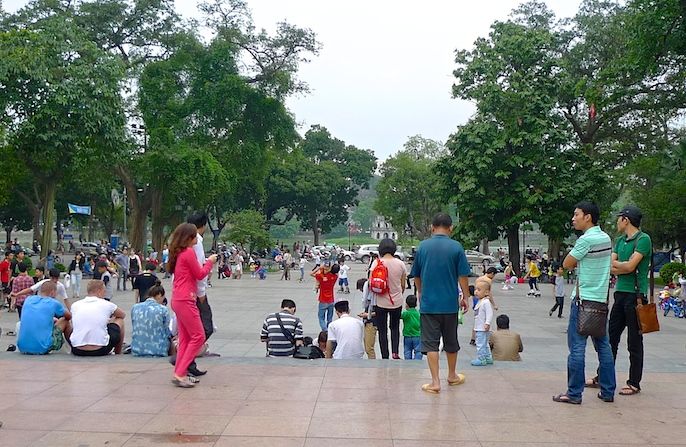 We walked along
Le Thach Street
and reached the
French Quarter
area. Opposite is the
State Bank Of Vietnam Building
.
Then we turned right into
Ngo Quyen
road and I saw this yellow colour building on the right. It is the
Government Building of Vietnam
.
The majestic front gate of the building.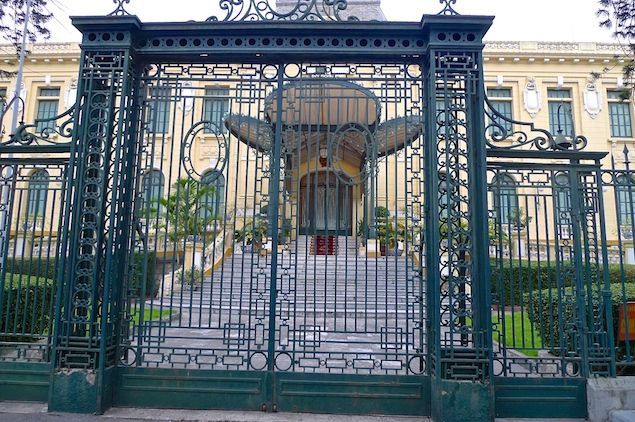 Walking a little further, we reached the most expensive hotel in Hanoi on our left. It is the
Sofitel Legend Metropole Hotel
.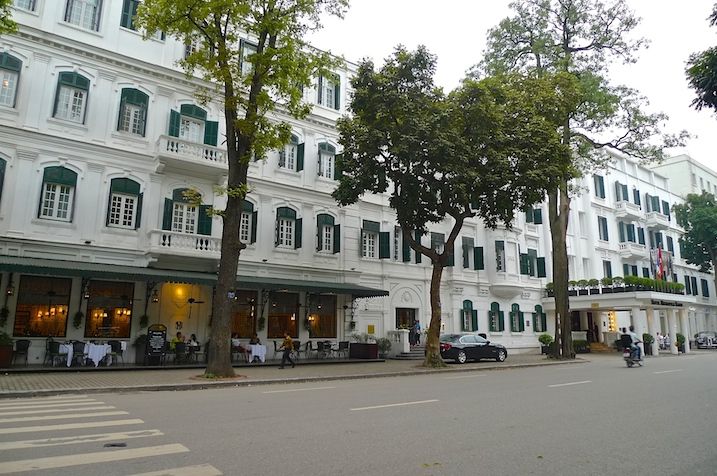 If you can afford this expensive hotel, do make it a point to stay here. Many visiting dignitaries and famous celebrities have stayed in this hotel.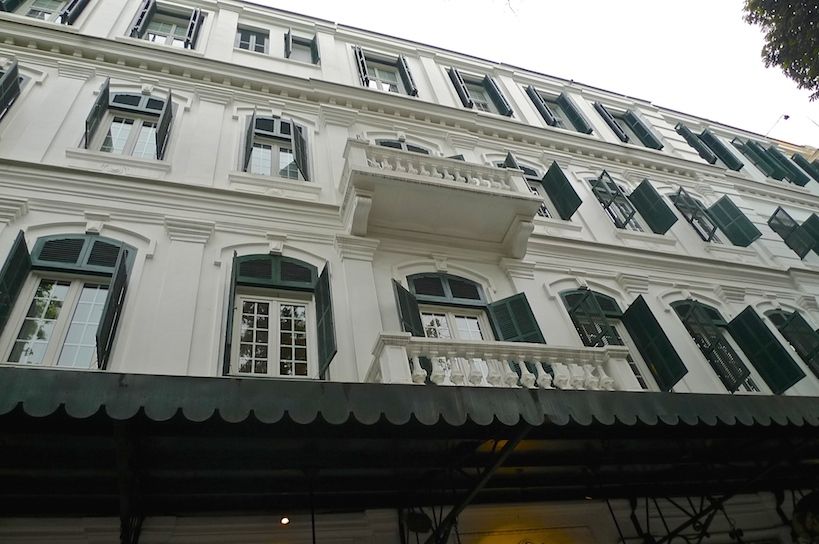 Built in 1901, the building itself is a colonial classic, with timeless charm and stunning rooms.
Son
brought me inside to have a look around. I however did not take any photos of the interior.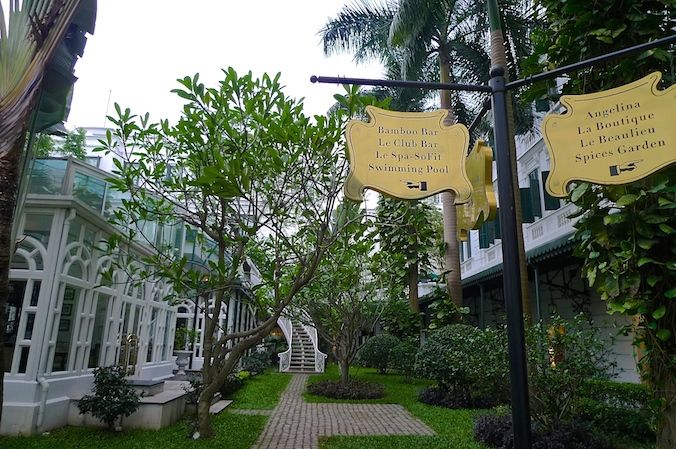 The photo above was taken inside the hotel compound.
I definitely cannot afford to stay in this high class hotel, so just visiting it was good enough for me. LOL!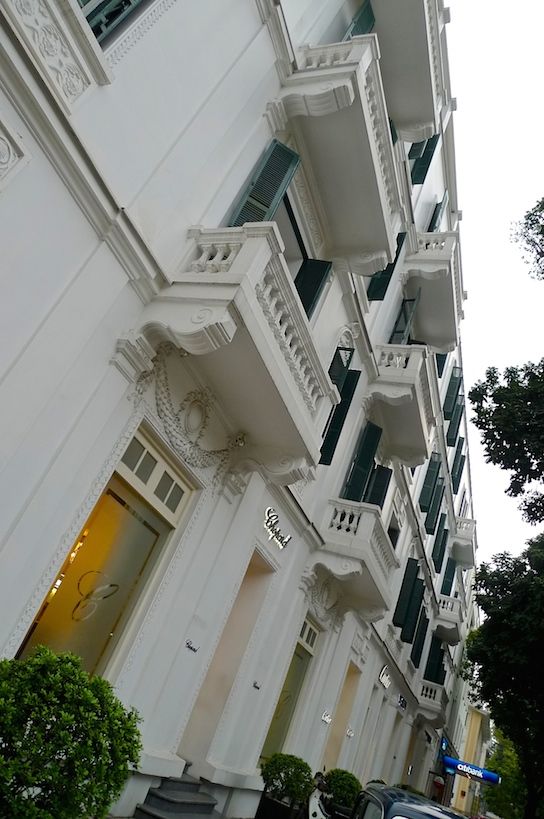 Oh look at these classic cars parked in front of the hotel! I am pretty sure every visitor to this hotel would not miss the chance to pose in front of these vintage cars.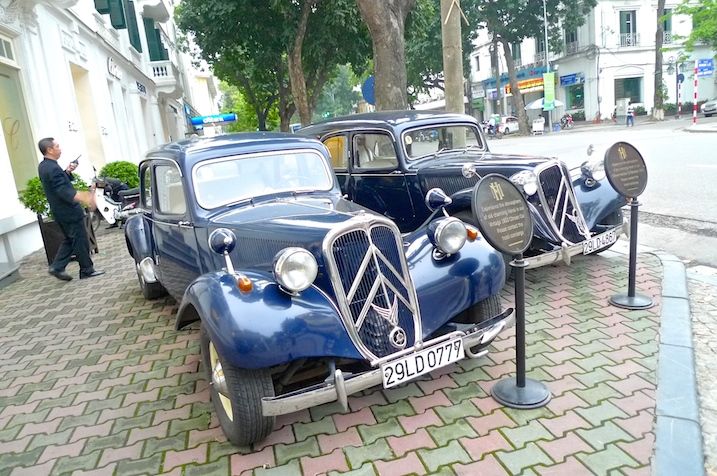 A stone's throw away from the hotel, near a roundabout stands another grand building - the
Hanoi Opera House
.
Besides Western operas, this Opera House also features performances by classical orchestras, as well as local puppet shows and traditional Vietnamese songs and dramas. However, I did not watch any shows during my stay in Hanoi.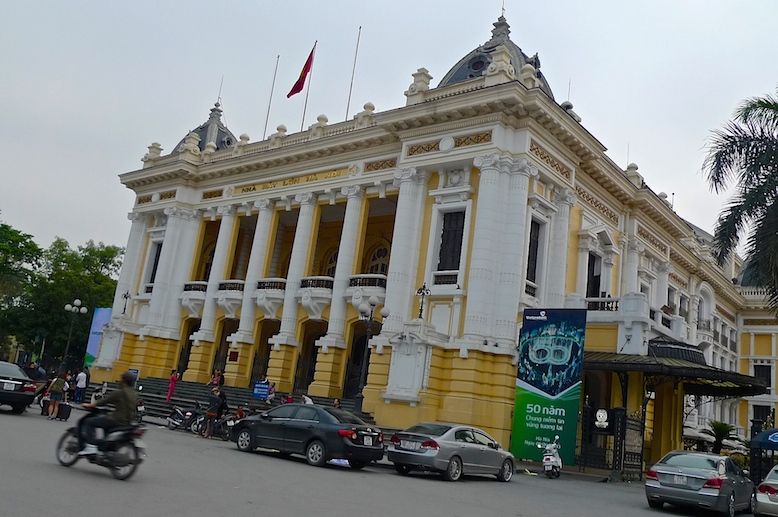 Lastly,
Son
brought me to visit another famous hotel in Hanoi - the
Hilton Hanoi Opera Hotel
.
Located near to the Hanoi Opera House, this hotel is another high class hotel in the French Quarter.
I went inside to have a short tour then came out again. There were many high-end restaurants around French Quarter but we did not visit any of them.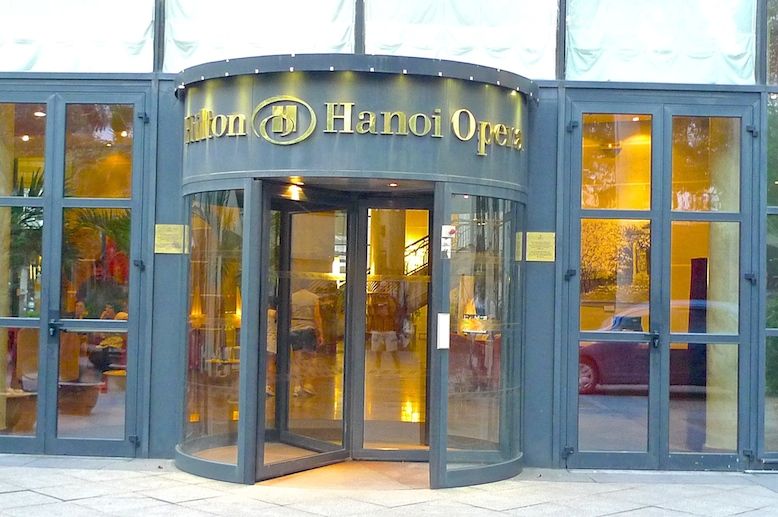 It was already past 6pm when we left the French Quarter and headed back to the Old Quarter. On the way back to my hotel, we passed by this souvenir shop.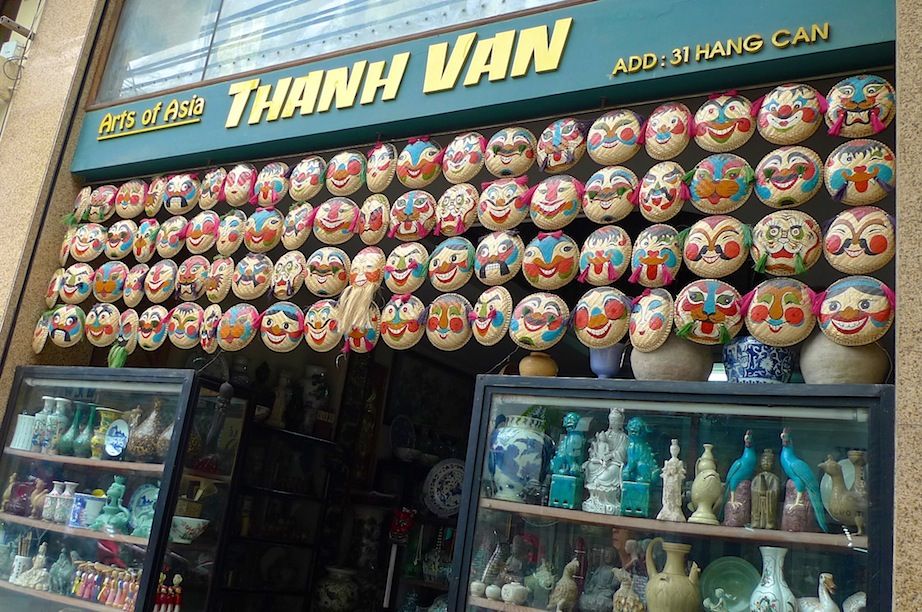 So many masks! I regretted not buying any of them.
By the time we reached my hotel, it was almost dark. I felt a little sad bading farewell to
Son
. It had been a great day going out on a tour of Hanoi's chaotic Old Quarter and high-end French Quarter with him.
I highly recommend
Hanoikids
. If you like to book a tour with them next time you visit Hanoi, check out the
Hanoikids website
.