If you have read my write-ups on
my current favorite hotel in Bangkok
which is none other than
Bangkok Loft Inn
, you would know that I had enjoyed the breakfast there.
When my friend and I checked into the hotel on the first day, the staff had asked us what we would like for breakfast the next day. We were provided with a menu list and from there I chose the
chicken rice with Thai chili sauce
!
So this was my first breakfast at the
Terrace Restaurant
in Bangkok Loft Inn!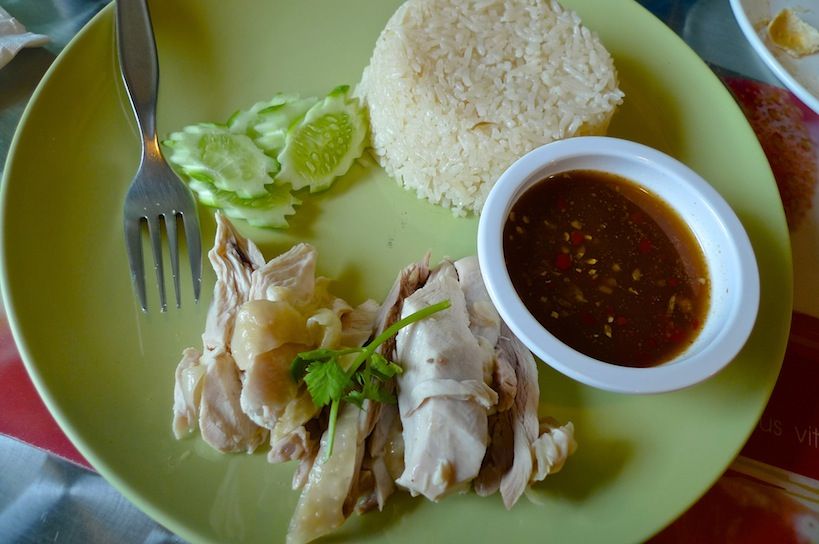 Although the chicken rice does not look very delicious in the photo above, I can assure you it was really yummy! The Thai chili sauce made all the difference actually - I practically dunked the chicken meat into that bowl of sauce. Yum!
My friend chose the shrimp salad (photo below). He said it was delicious!
Of course, there were a variety of other food you could eat as well - buffet style. There were toasts, salads, fruits, pastries, milk and cornflakes. For drinks, you could choose from coffee, tea and fruit juices. (Sorry no photos - didn't think it was necessary!)
After breakfast, my friend and I went out the whole day and did not return to the hotel till the late evening. When we went to get our room key at the counter, the staff asked us what we would like to have for breakfast the next day. My friend chose the chicken rice and I decided to choose the
shrimp salad
! Haha!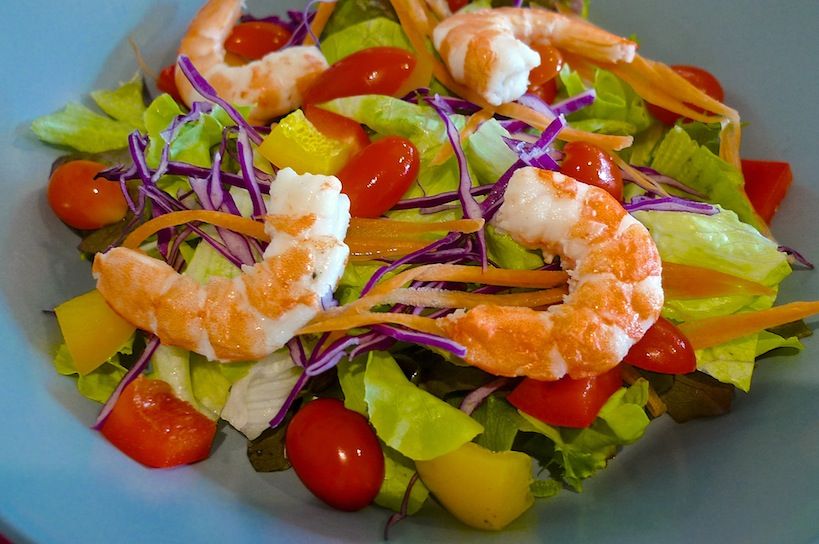 The shrimp salad was delicious! Could not get enough of it! Well, luckily it was a salad and was not too filling as I was supposed to meet up with Filipino blogger
Ishmael Ahab
for .... breakfast! LOL!
I have to say I enjoyed the fruits at this hotel especially the passion fruits which were in abundance. I ate a lot of the passion fruits as they were quite expensive back in Malaysia.
I was not feeling very well on my third morning in Bangkok so I skipped the breakfast that day which was a real pity! Oh well, my fourth morning was a breakfast of
porridge and you tiao (chinese cruller)
.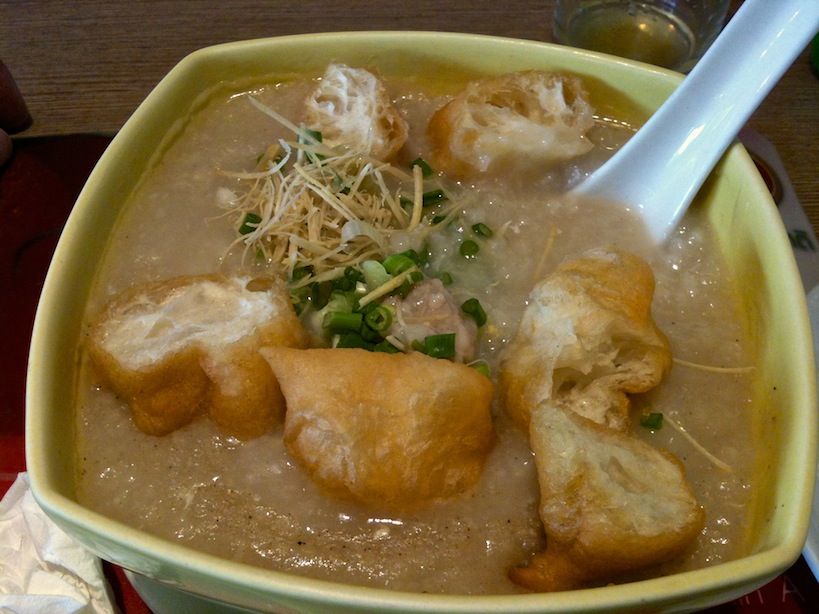 I really didn't imagine myself to be eating porridge but that's what I ordered! And surprisingly, it was really good! I practically licked the bowl dry! Haha!
My friend ate fried rice, I think. I forgot to take a photo of that.
Overall, I enjoyed all the breakfast meals a lot at Bangkok Loft Inn. Certainly no regrets staying in this hotel and I highly recommend this place to anyone visiting Bangkok.
Coming Up Next : My Visit To The Erawan Museum