This is my last post on my 2010 Bangkok Trip.
This trip was not very adventurous as I did not visit a lot of Bangkok's famous tourist places. But that's OK as I had visited most of the tourist attractions last time.
It was however, a very happening trip as I got to shake hands with
Enrique Iglesias
, attended a live concert by K-pop artists like
Super Junior
and
CN Blue
and stayed in one of the most expensive hotels in Bangkok, which is
Dusit Thani Hotel
.
And so on my last day in Bangkok, it was with heavy hearts that my friend and I checked out of Dusit Thani and headed to the airport.
The first thing we did when we reached
Suvarnabhumi Airport
was to have our lunch. I forgot the name of the restaurant but I ate tom yam goong.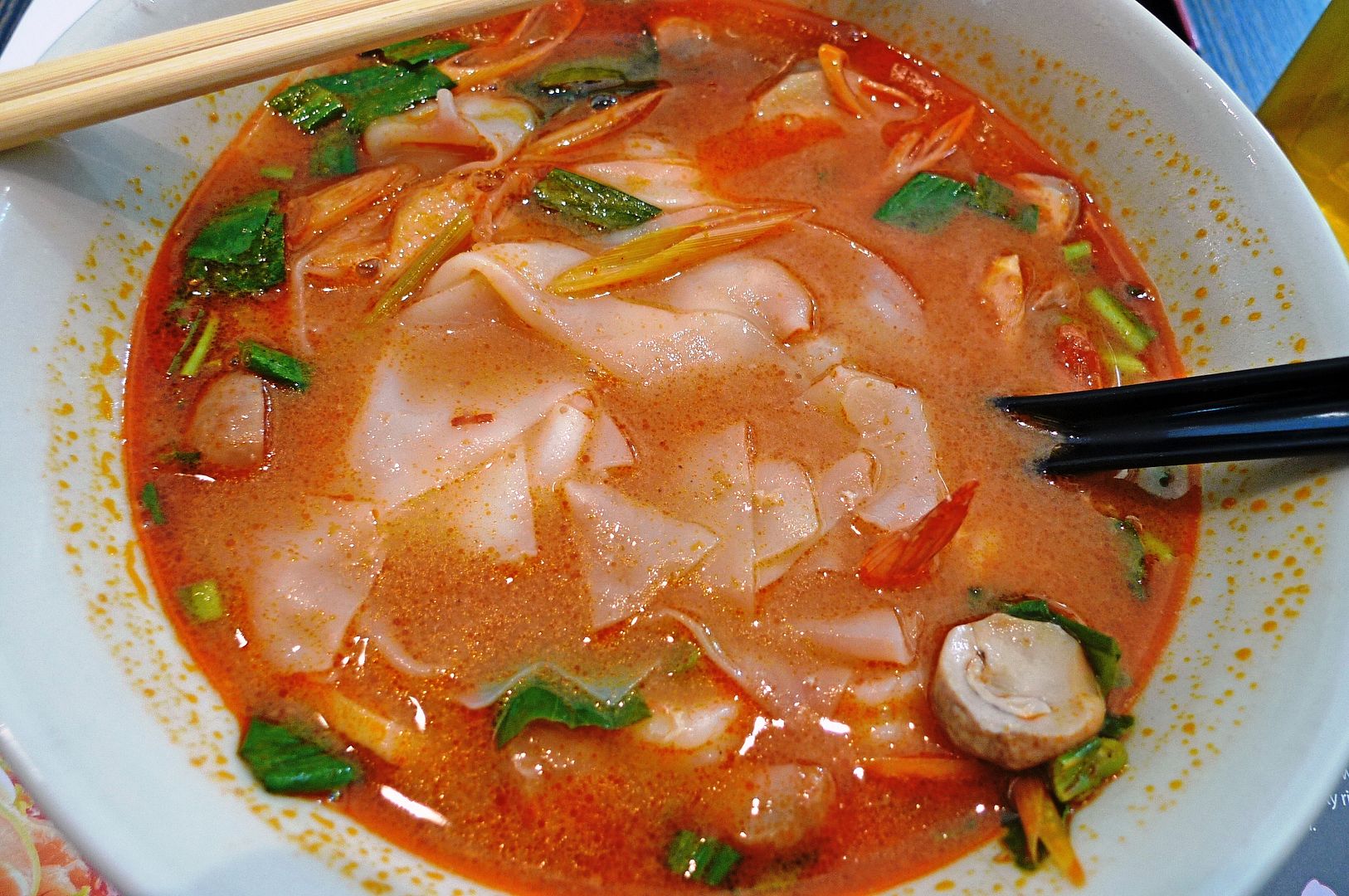 Well, I had to. I knew that once I leave Bangkok, I would never get to eat this favourite dish of mine.
My friend ate fried rice.
And we both had Pokka Japanese Green Tea for drinks.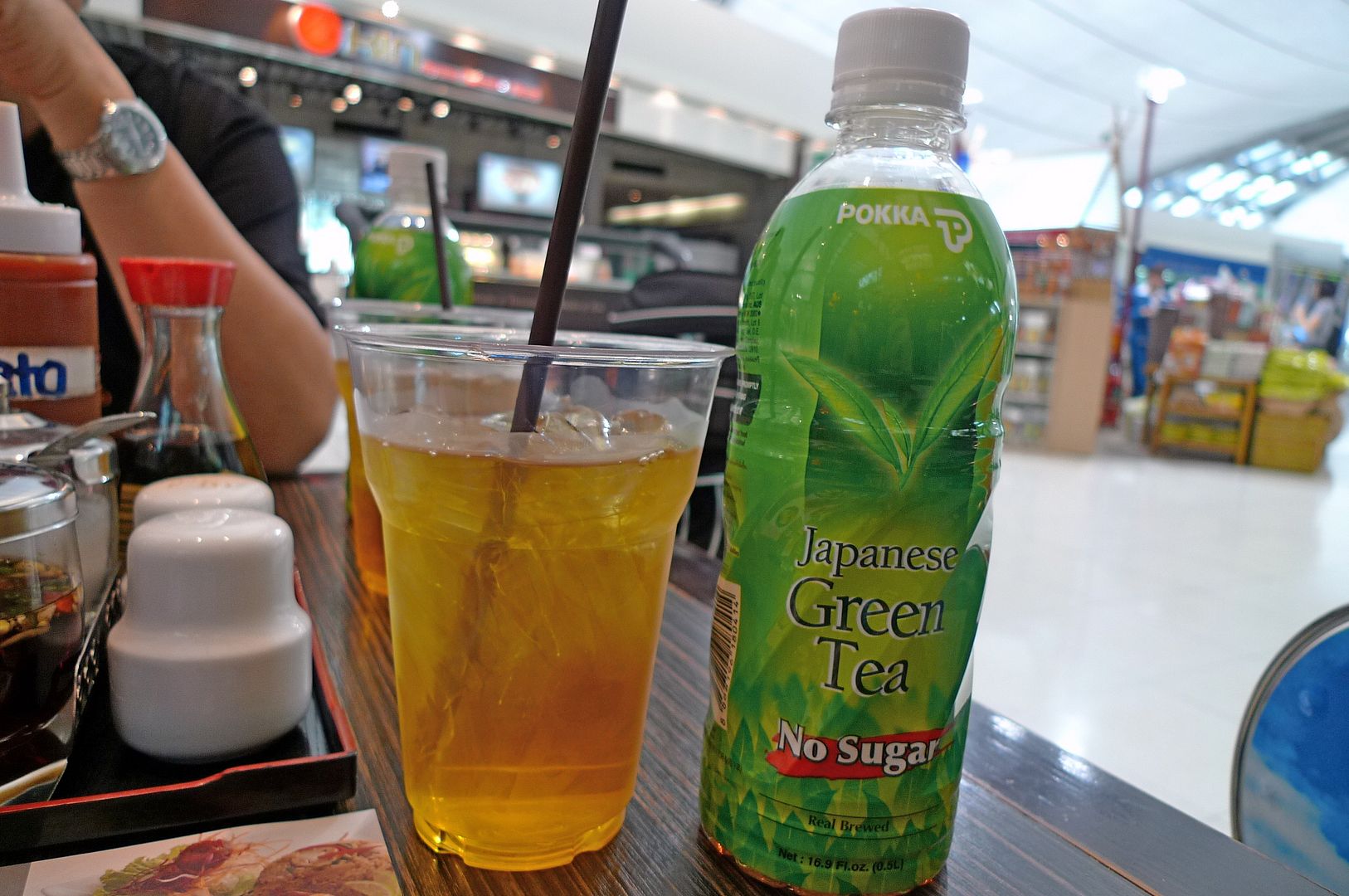 I enjoyed my tom yam goong. Look! I almost finished the soup! Yummy!!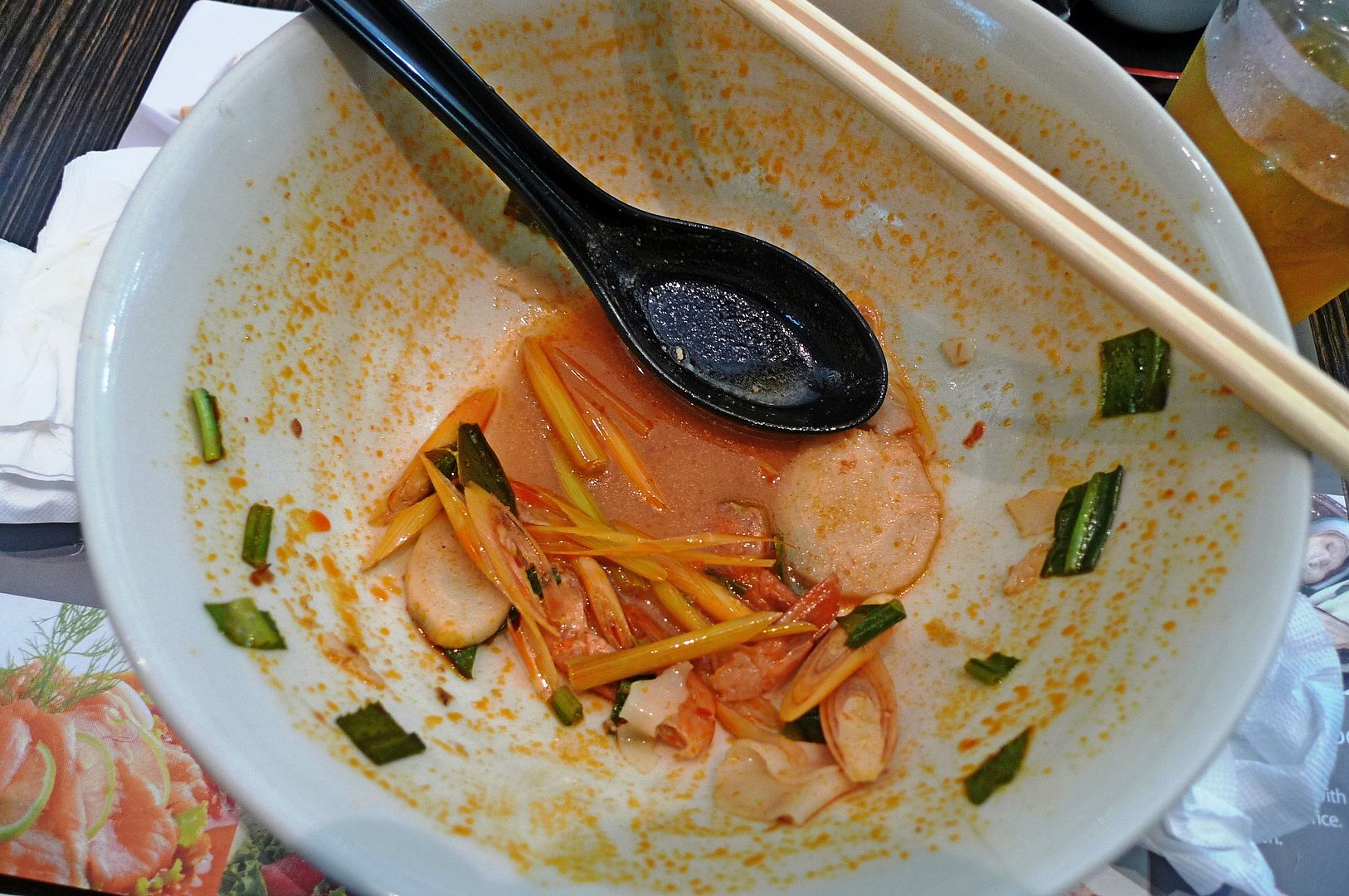 After checking in our luggage, we walked towards the Departure Area and passed by this structure with Buddha figurines. There were two people cleaning it.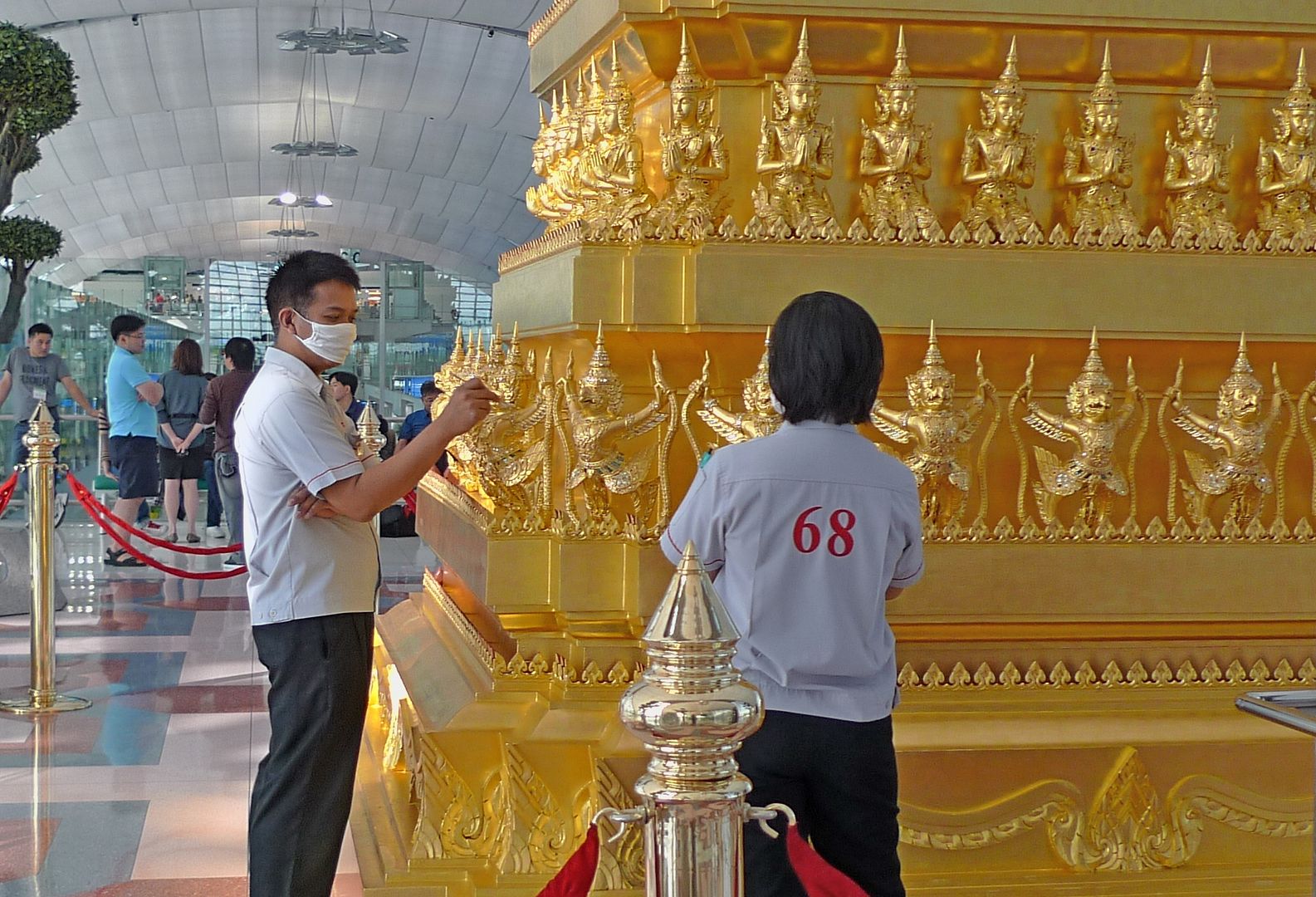 Actually, I was not sure if they were cleaning, dusting or painting it!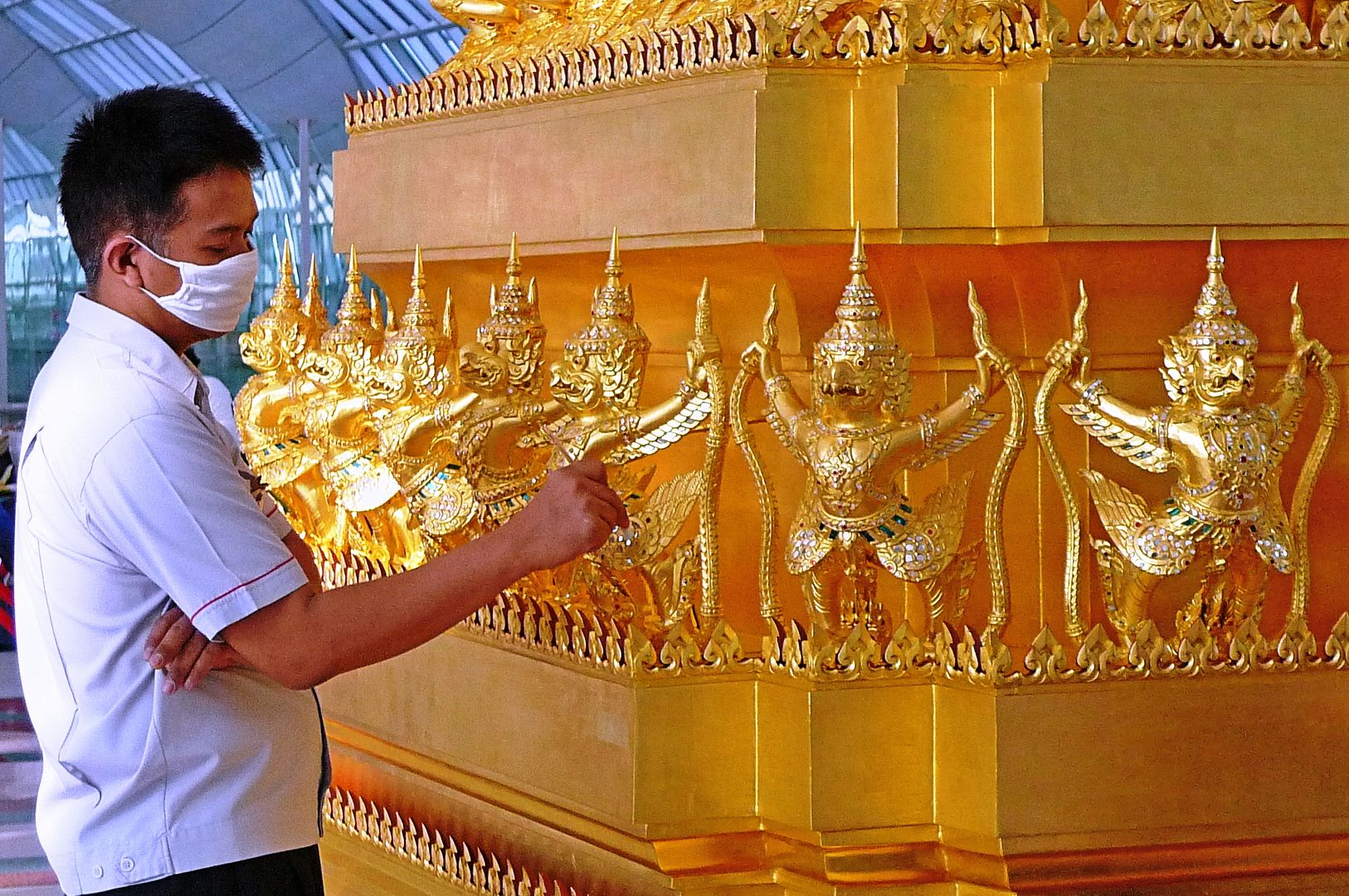 I like Suvarnabhumi Airport. It was very grand, modern and nice.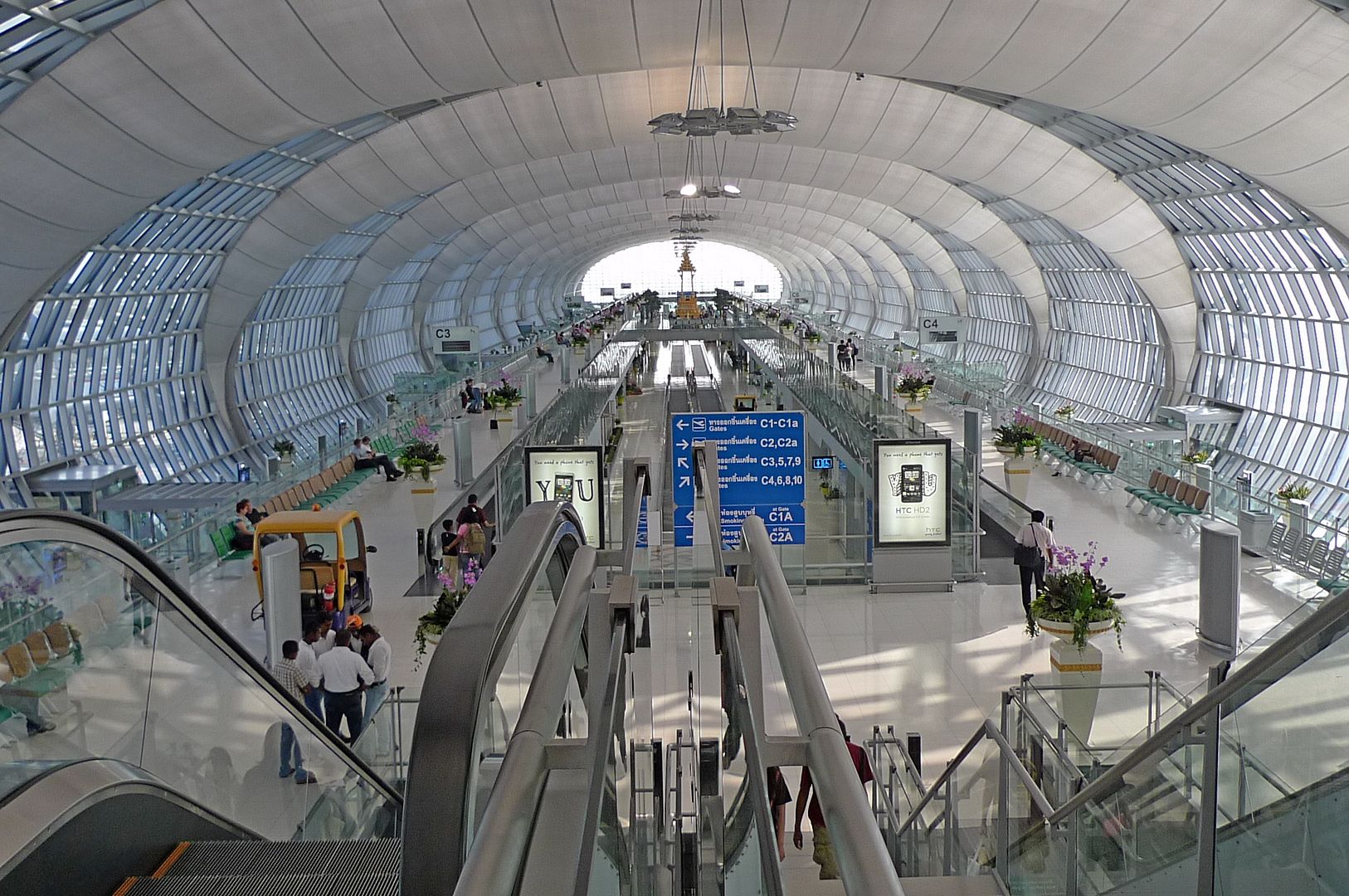 I watched the TV while waiting for our plane to arrive.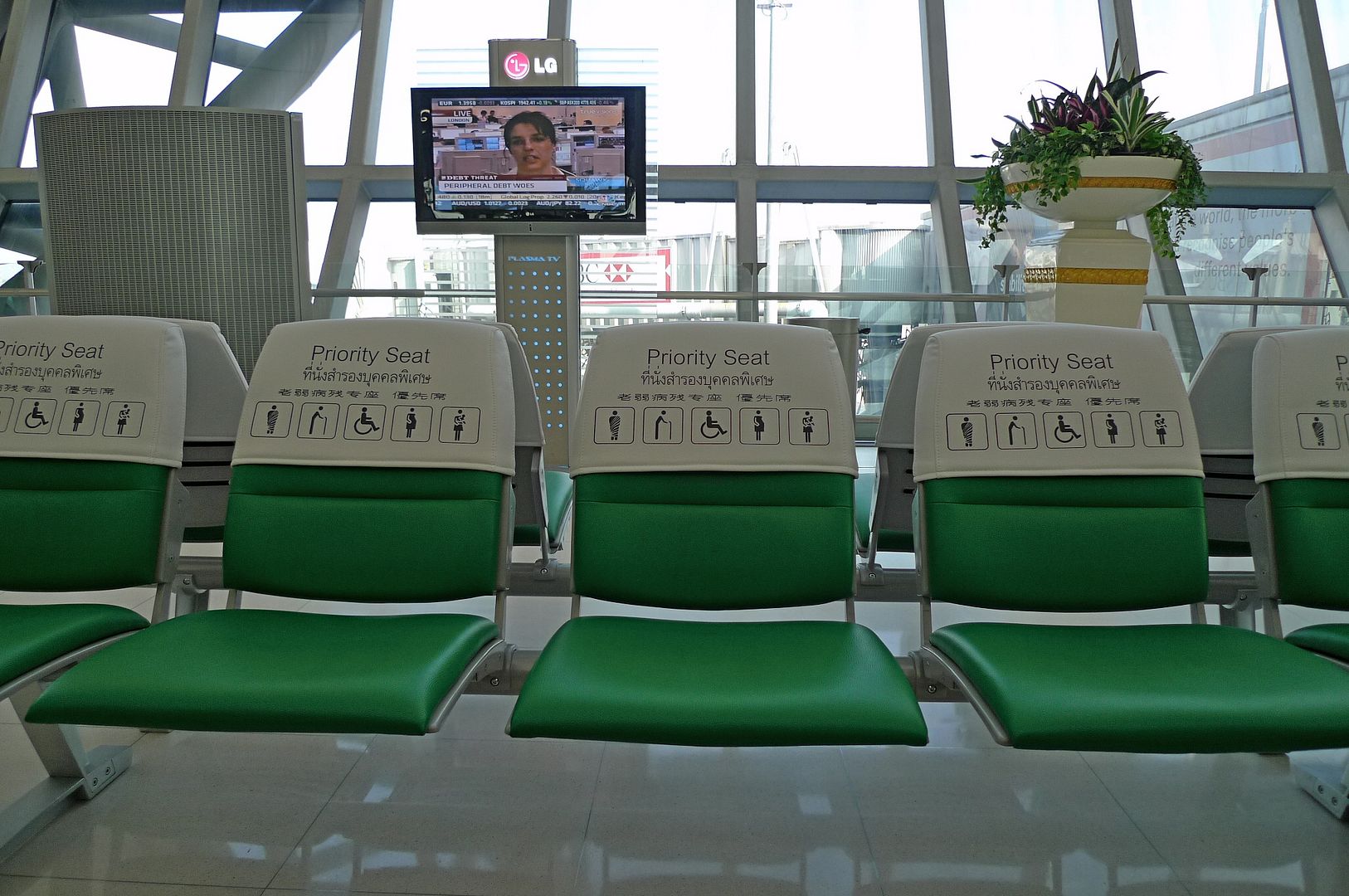 And then I looked at the seats and could not help laughing. Priority is given to (please look at pictures from right to left below) .....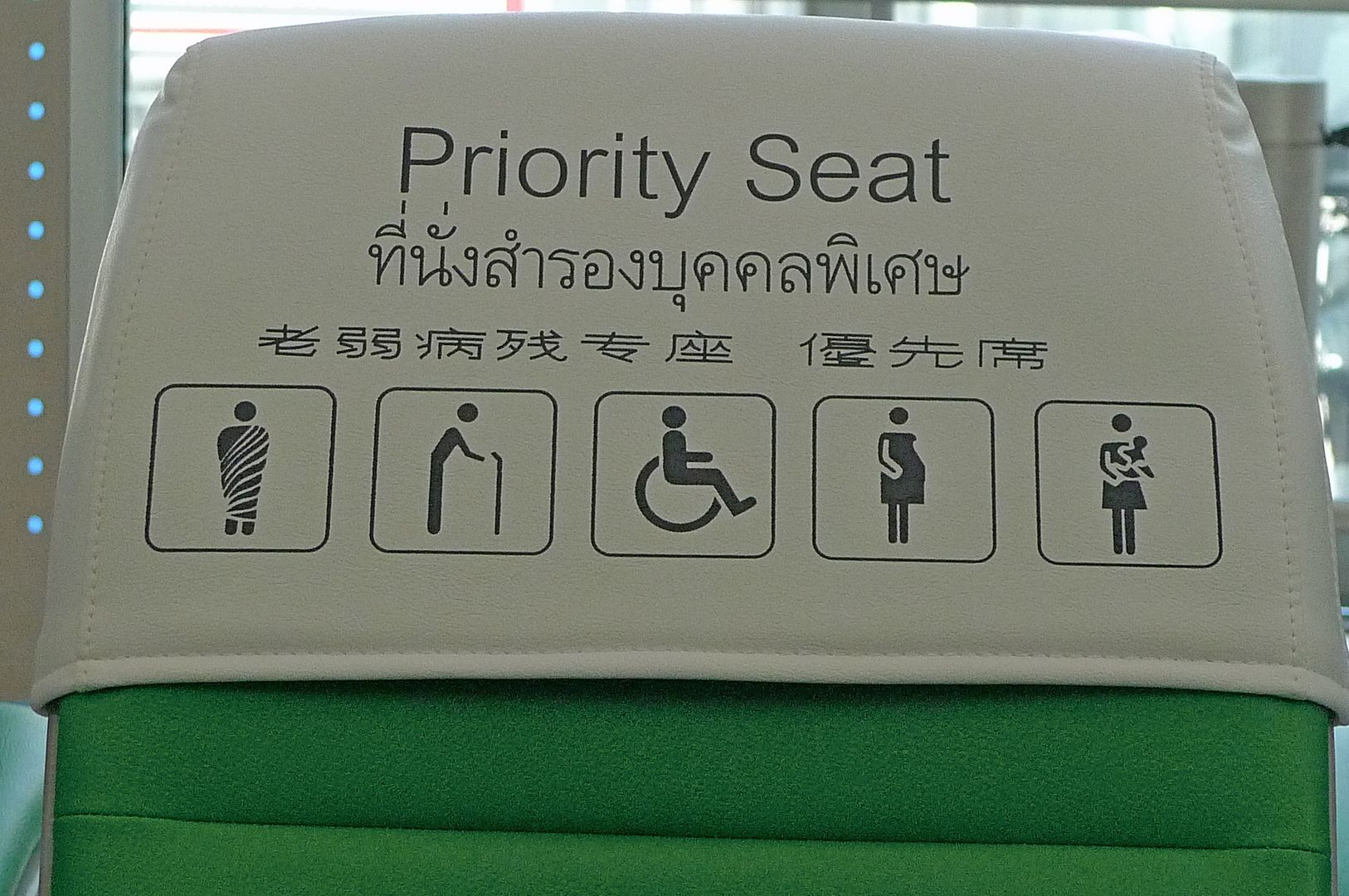 Women with babies, Pregnant women, Disabled people, Senior citizens, and ........
what is that? Mummified people? Mummies? Mumm-ra? Hahaha!!
I wished they had included a picture of a panda in there too! Then I will surely be assured of a seat! LOL!
Soon, our plane arrived and we left for home. Goodbye Bangkok! I hope to see you again soon! Well, here's my latest update - I just bought AirAsia ticket for my next trip to Bangkok for RM150 return flight. Is that cheap or what?
For those of you who have missed some of my Bangkok posts, here is the complete list.
1.
I Discovered CN Blue In Bangkok
2.
I Finally Own AirAsia
3.
My Very First Ride On The KLIA Ekspres
4.
Walking Through KLIA Jungle Boardwalk
5.
Flying Thai Airways
6.
My Stay At Dusit Thani Hotel
7.
Exploring Dusit Thani Hotel
8.
The Best Sticky Rice With Durian!
9.
I Discovered The Juciest And Most Affordable Steak At Jeffer!
10.
Food I Ate During My Bangkok Trip
11.
Massage And Welcome Drink At Dusit Thani
12.
The Four Faced Buddha Of Erawan Shrine
13.
My Favourite Crispy Durian From Bangkok
14.
Walking The Streets Of Bangkok
Coming Up Next : My Very First Trip To Manila!