Last December, I celebrated my birthday at
Tao Japanese Buffet
at
Sunway Giza
,
Kota Damansara
. It so happened that I have three other friends who were also born in December, so we celebrated our birthdays together!
And then during this recent Chinese New Year, I went to Tao again with my family for a Chinese New Year dinner buffet. We decided to go Tao because it was way cheaper than a lot of the 'cut throat' Chinese restaurants out there!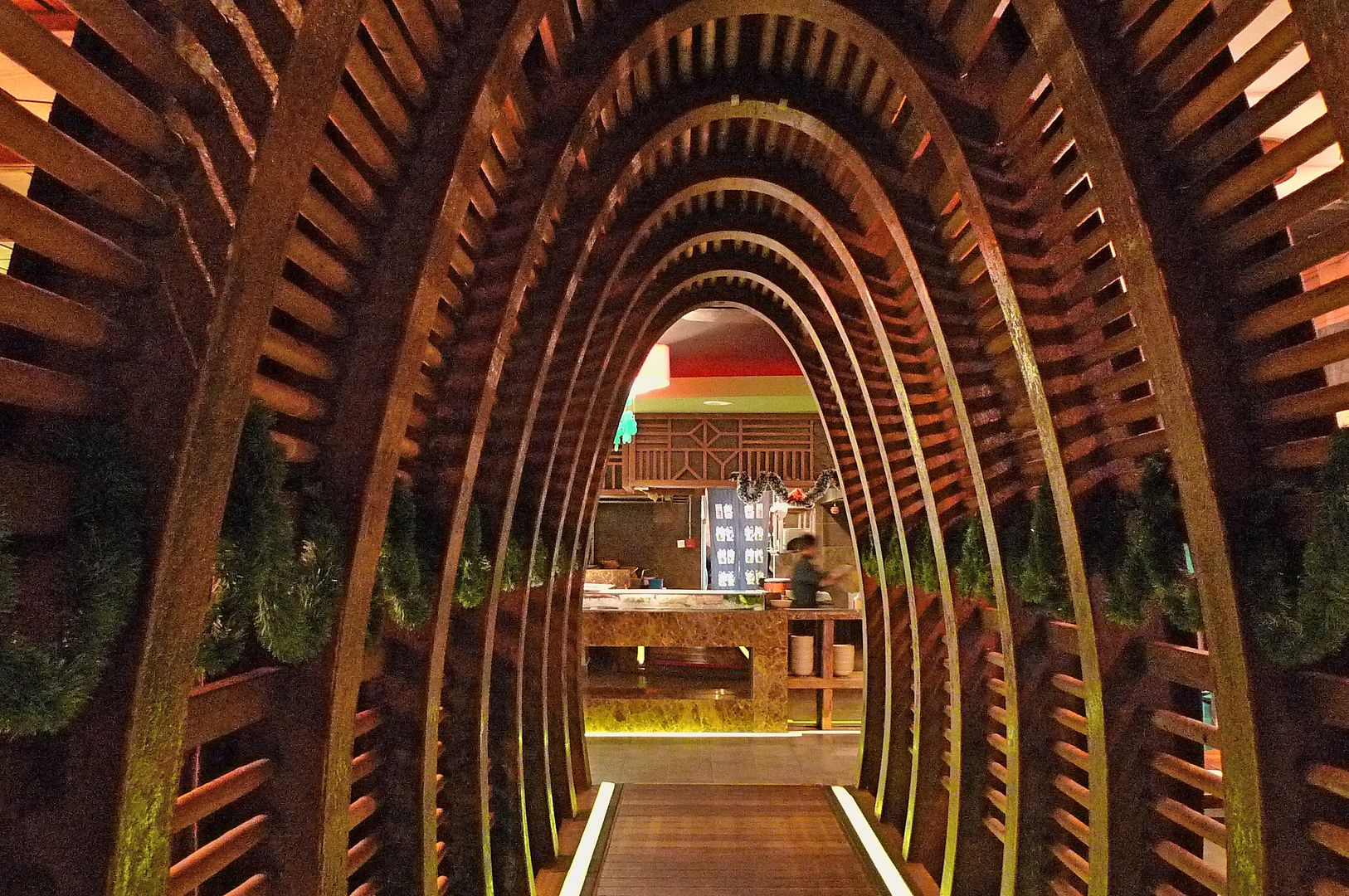 The entrance to Tao
I had almost similar food for the two occasions so I shall just combine the pictures of the food on one post! Sure save time and effort! Haha!
Of course, for my birthday lunch, my friends got me and the other three birthday boys and girls a birthday cake! Happy birthday to me!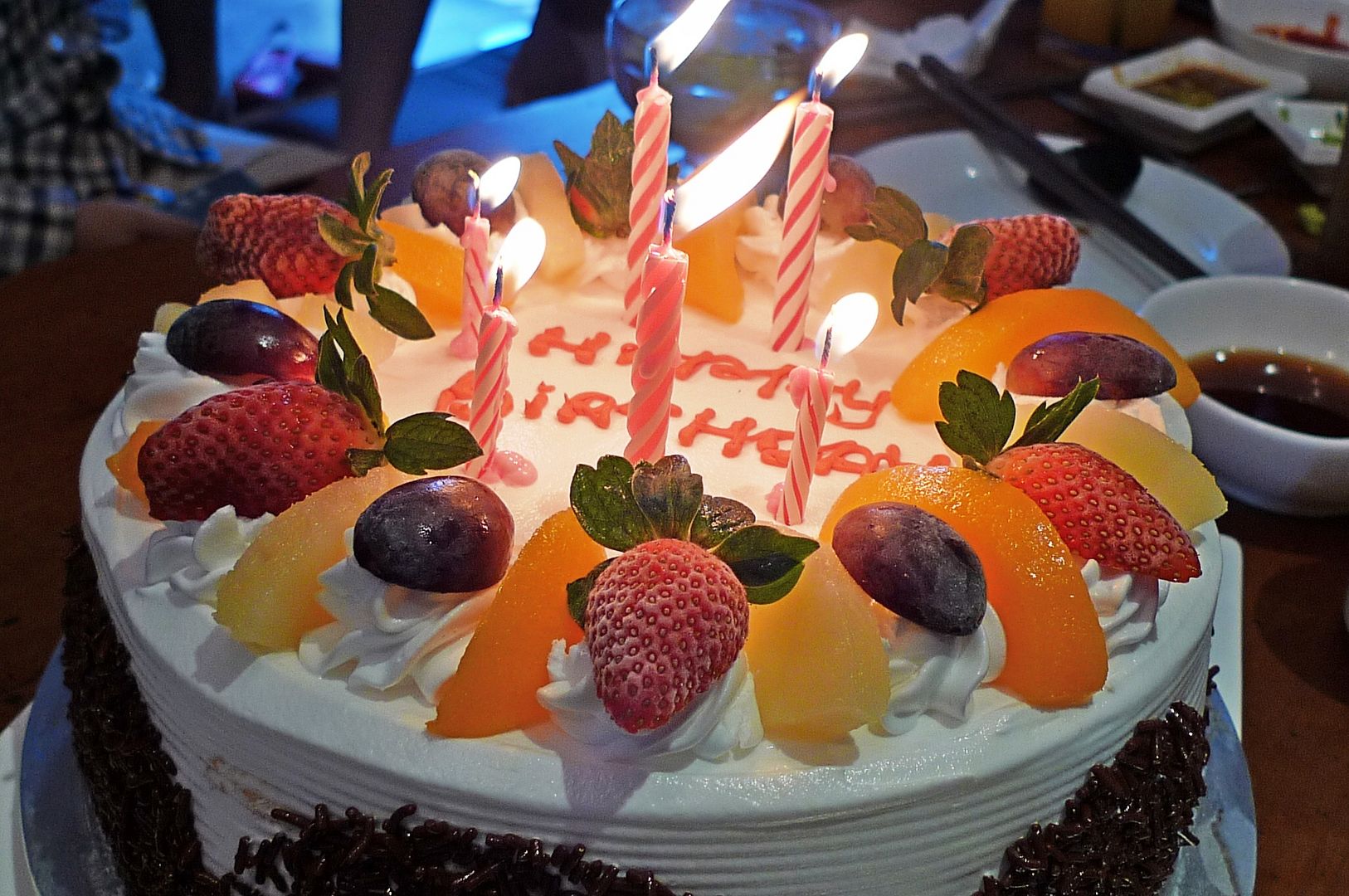 Ooh! I love this ice cream cake! Thanks to Tao for allowing us to keep the cake in their fridge! By the way, we could not finish the cake, so we gave away almost half the cake to the friendly Tao staff! Well, they deserved it for their excellent service!
The
sashimi
at Tao was fresh and yummy!
The
oysters
were fresh too, but a strange thing happened to me and a few of my friends two days later.
I came down with fever and was feeling nauseous the whole day. Out of my seven friends who were with me at Tao, four of them also suffered the same symptoms, some more serious than others. However, with the exception of one friend, we did not suffer from diarrhea or vomiting.
We could only conclude that it's the oysters that were the cause as all of us who were sick ate the oysters whereas those who did not touch the oysters were spared!
In any case, I do not dare eat raw oysters anymore, as I had been hospitalized twice before for food poisoning due to tainted oysters! As such, I did not eat any oysters during my Chinese New Year visit but I enjoyed the rest of the food there.
The
motoyaki scallop
was delicious with the generous mixture of Japanese mayonnaise and spicy sauce! Probably a bit too generous, I would say.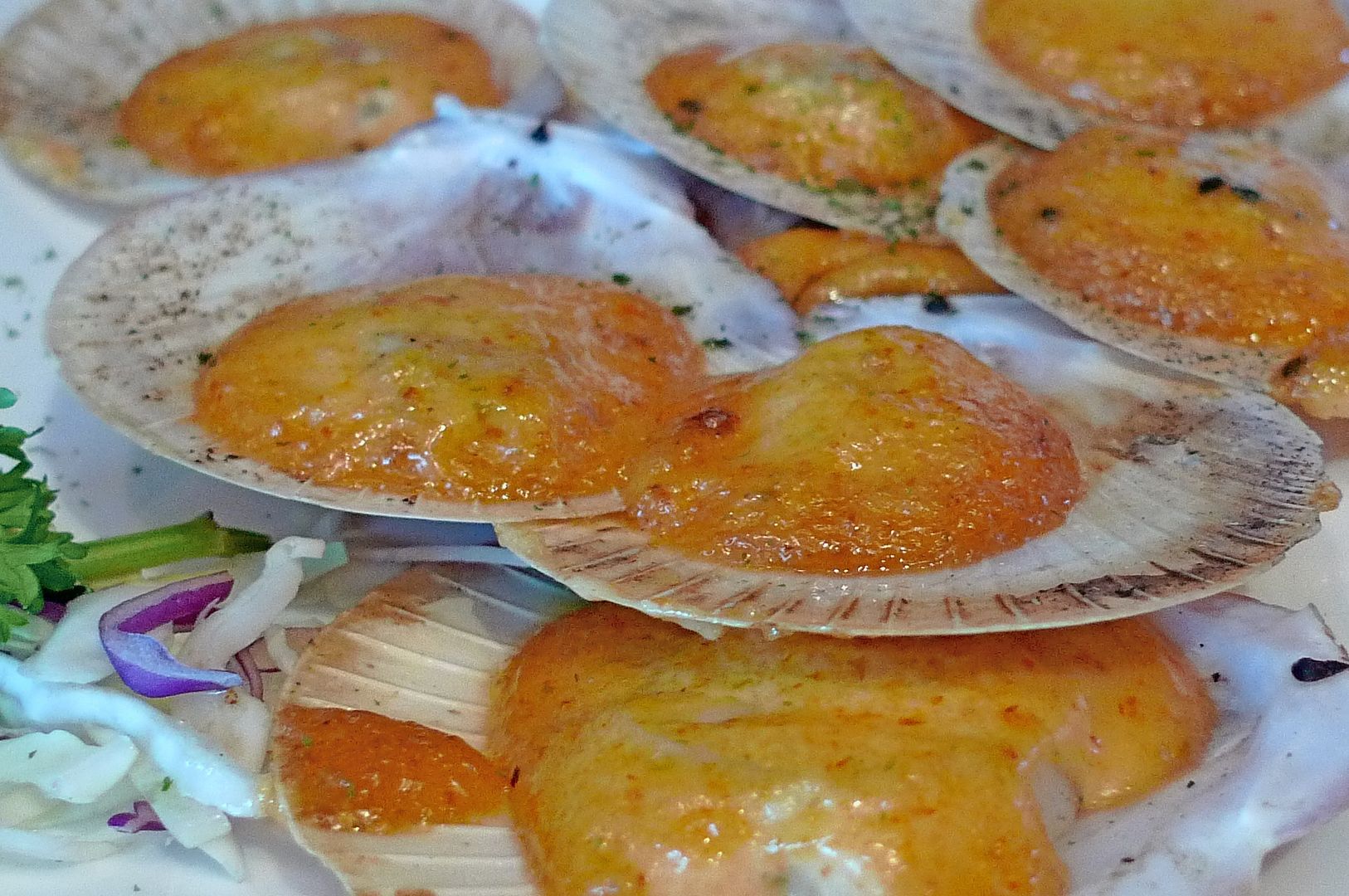 I love the
takoyaki
(grilled octopus balls) too! Yummy!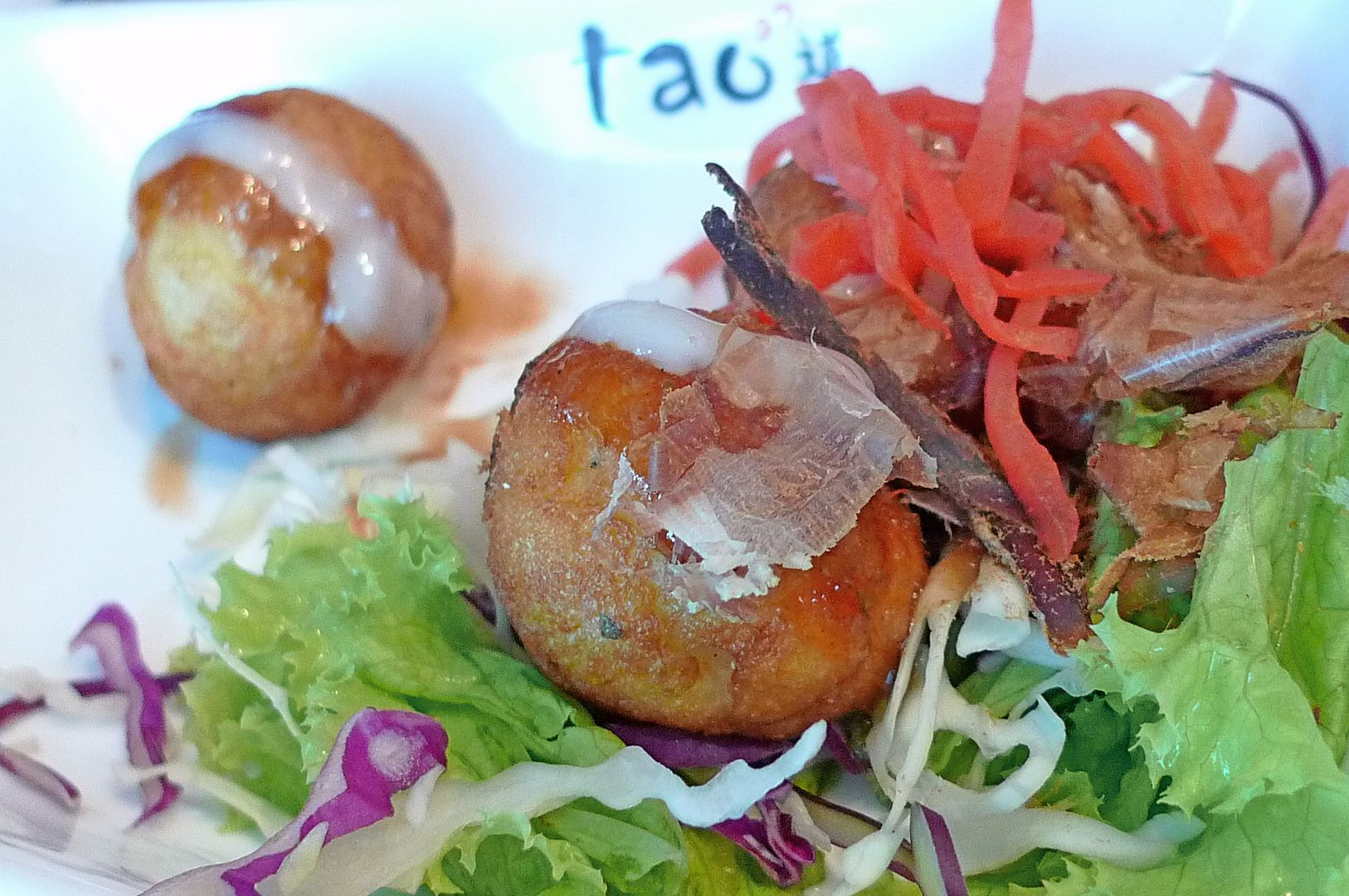 The
Taiwanese Prawn Mantis
was also one of my favourites. You simply must try this if you ever go to Tao. Highly recommended!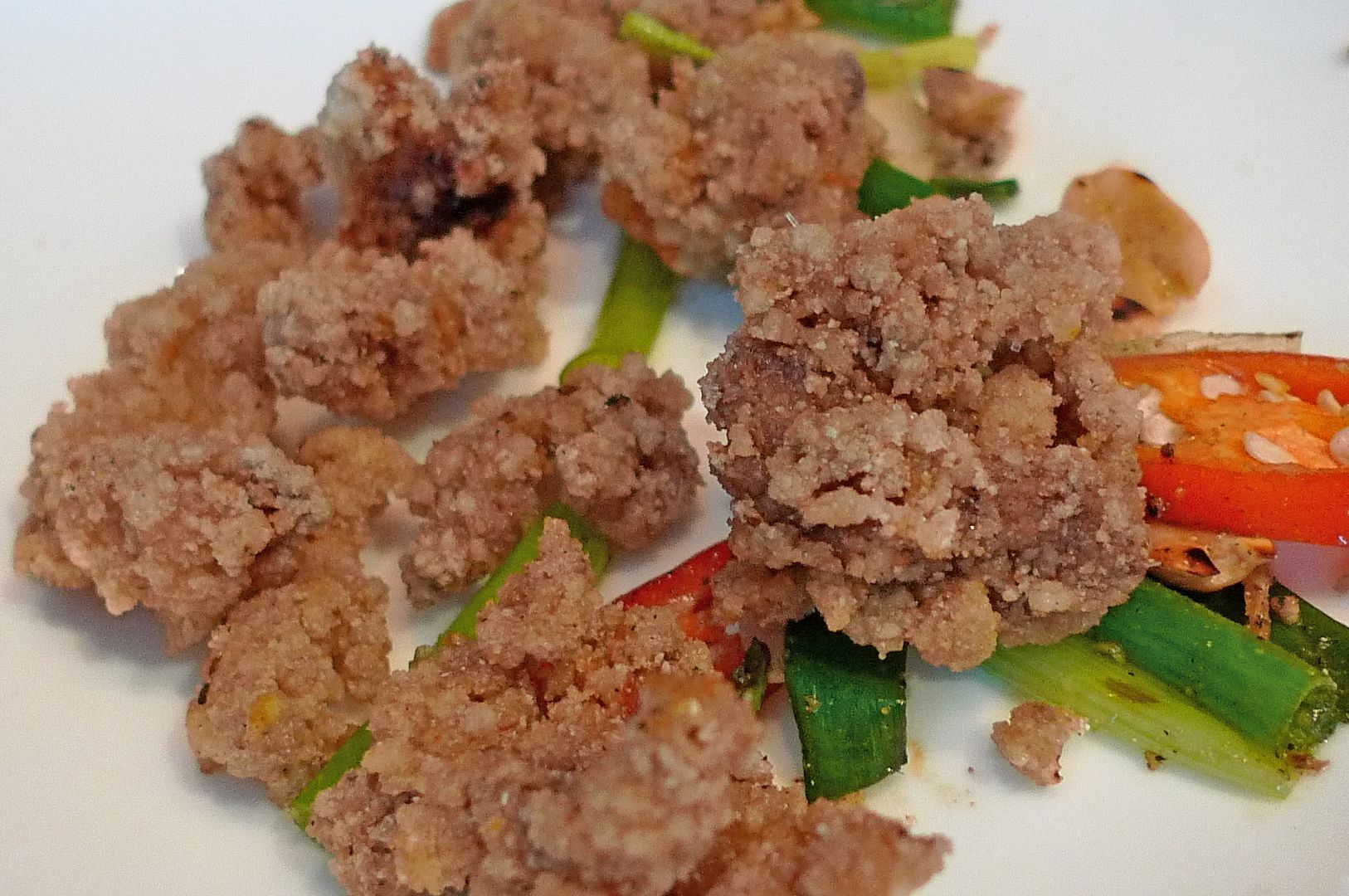 Ooh! Look at what my friend had on her plate!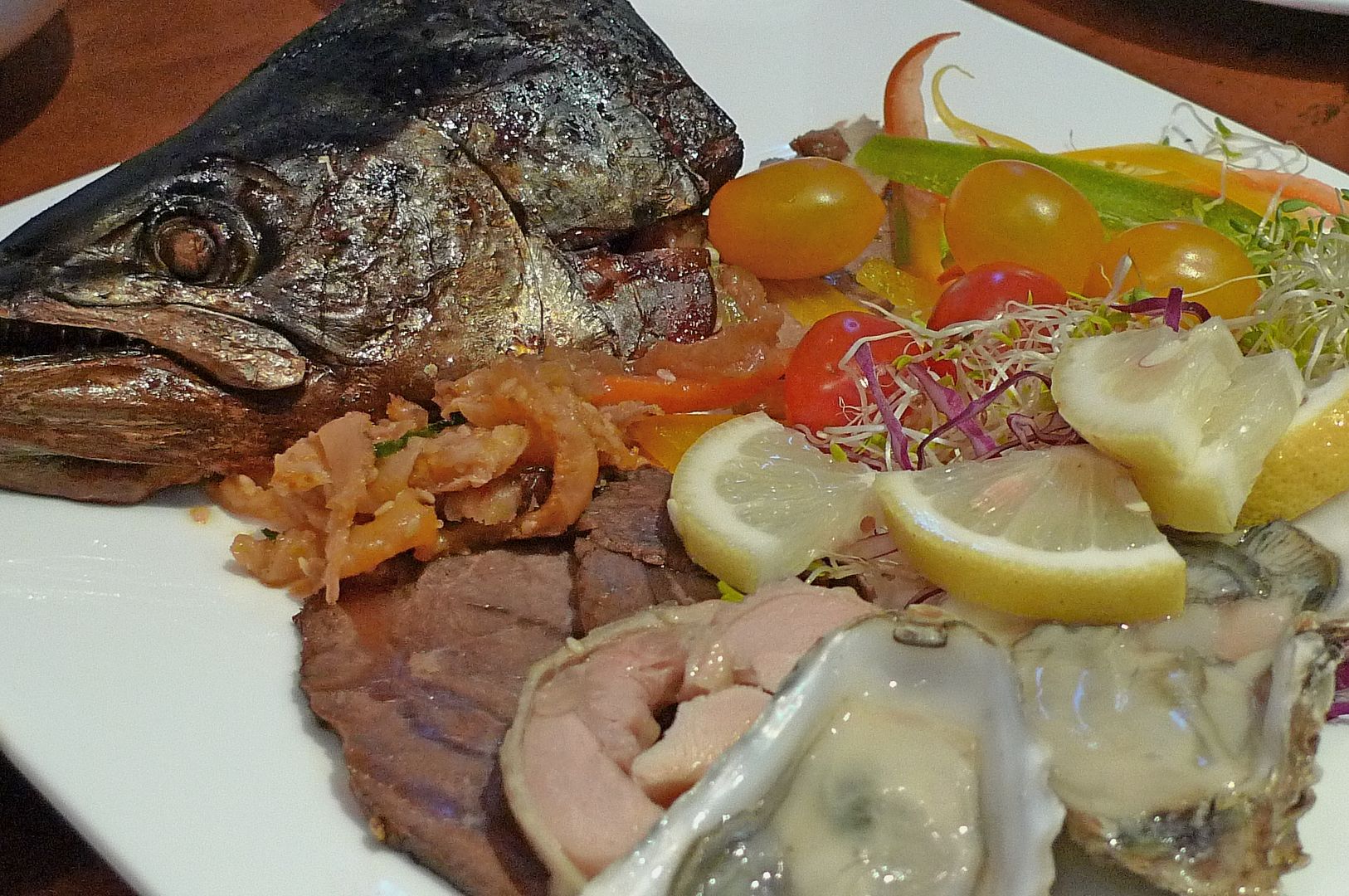 The
crab meat with cheese
were delicious too with cheese oozing out when you bite into them! Yummy!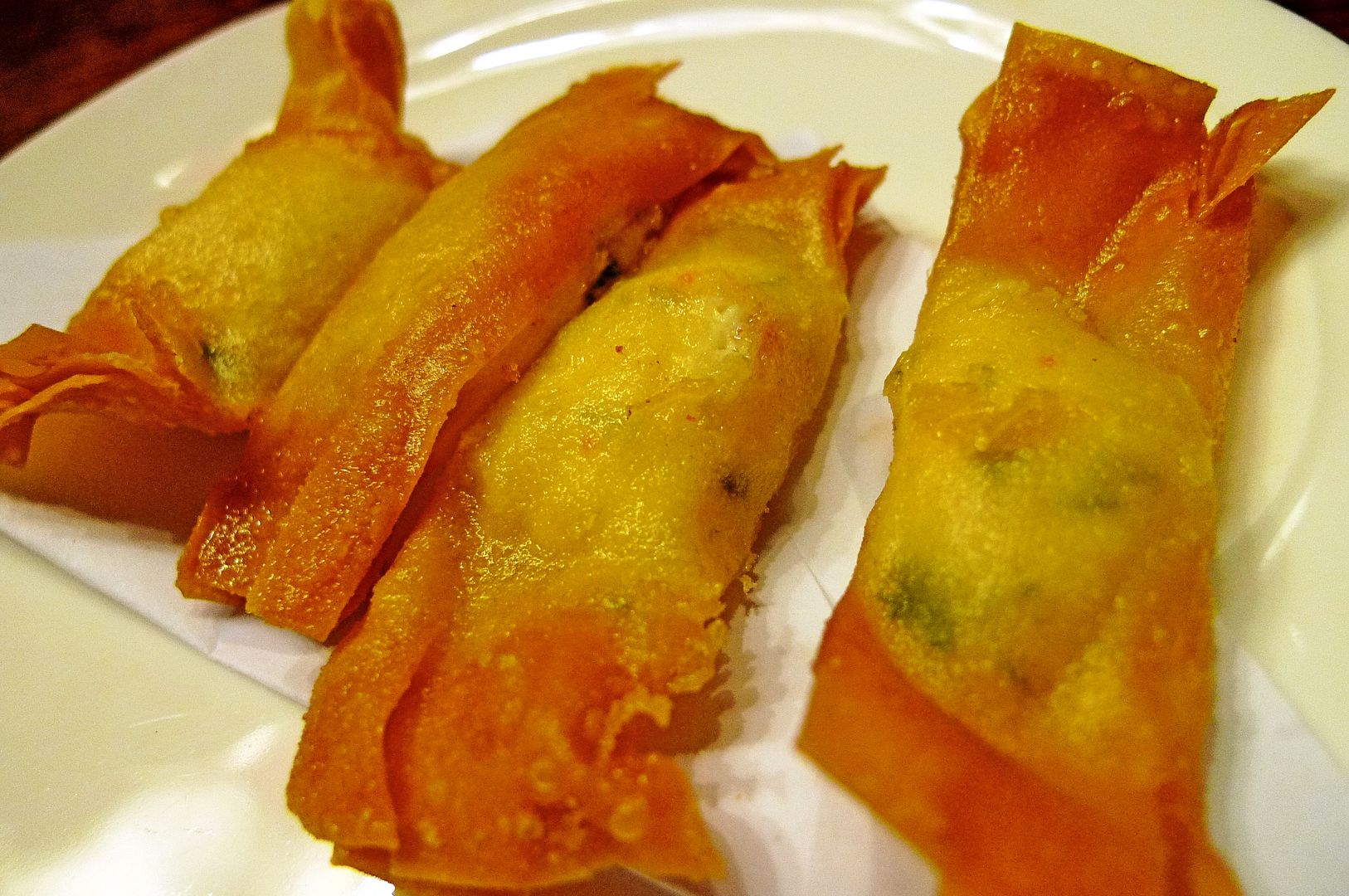 I liked the
lamb teriyaki
although when I ate the same dish during Chinese New Year, I noticed that the meat was not properly cooked! I don't like half cooked lamb!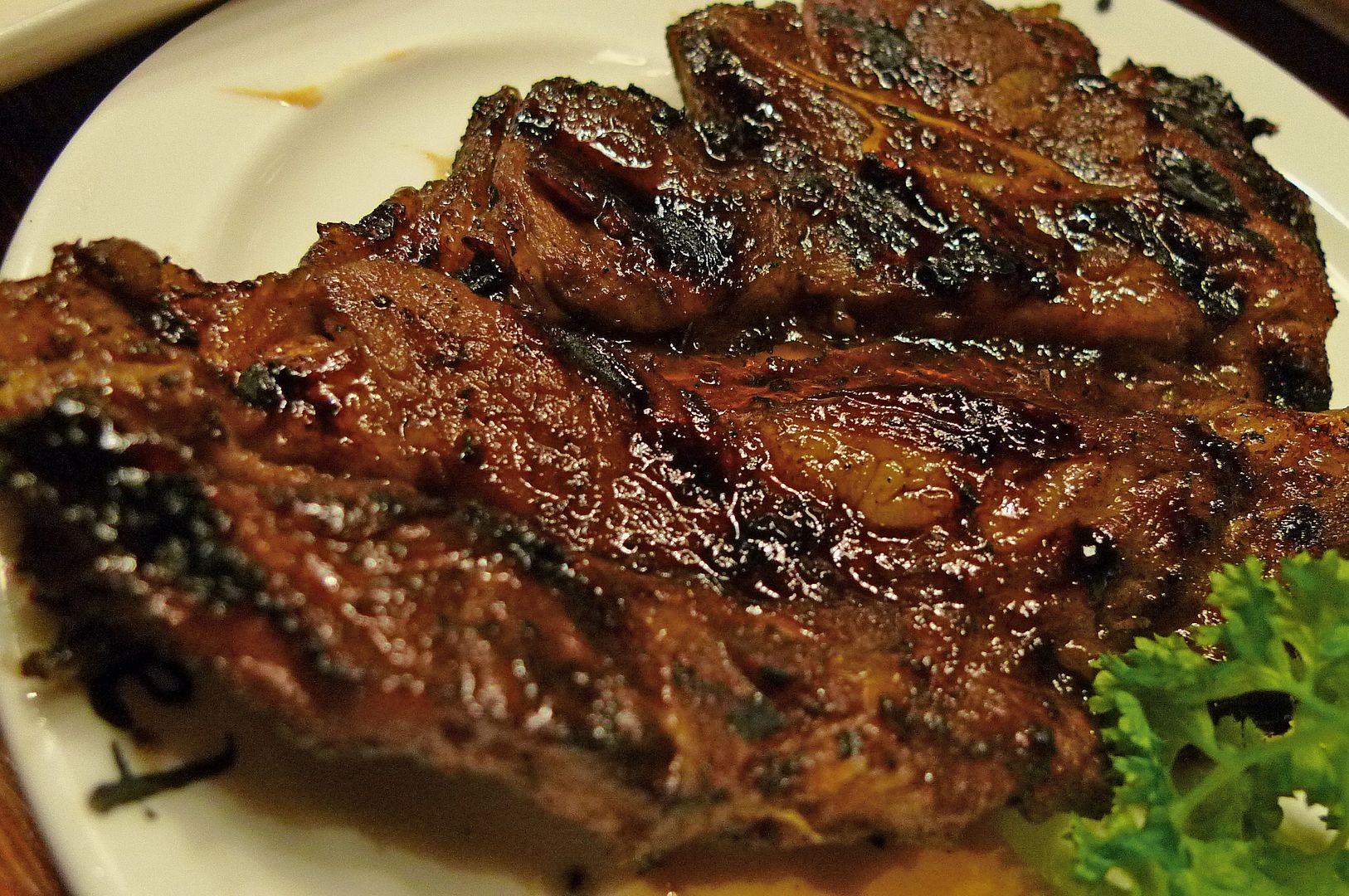 I did not fancy these
abalone slices
though some of my friends liked them.
Barbequed prawns and chicken wings
were aplenty! You can order these from the menu and they would be brought to you. No need to leave the table if you don't want to!
In fact, most of the food can be ordered directly from the menu without leaving your table!
Or you can do some exercise and walk to the grill section and drop your table's clip there so that the staff can deliver your orders to you later.
Our table was labelled as VIP1 - not bad yes?
They also have
barbequed squids
, but they are not for me! I don't like to eat squids!!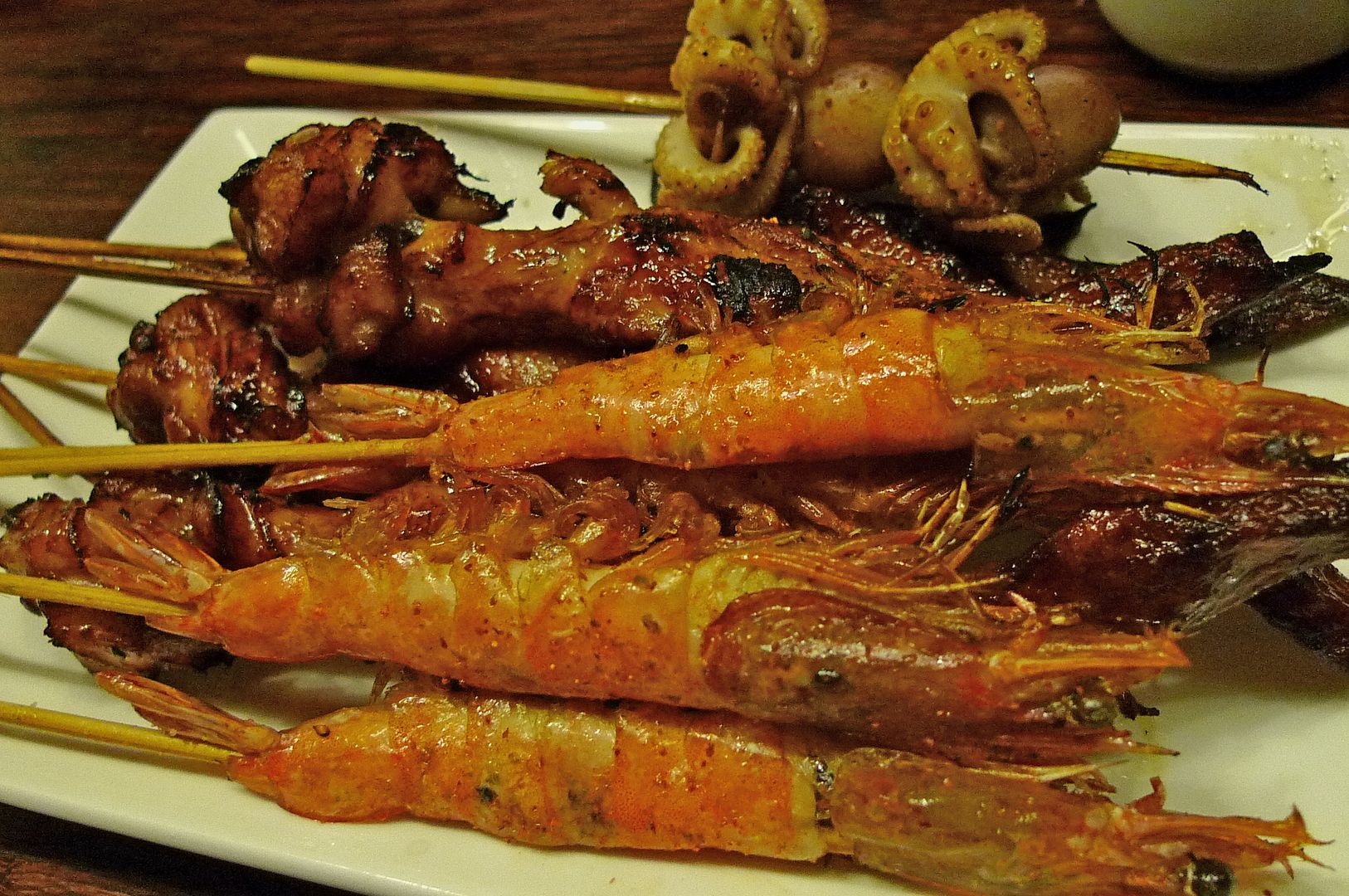 Having said that, I think the barbequed chicken wings were a tad below my standard. I have certainly eaten better chicken wings elsewhere! Perhaps they need to marinate the chicken longer? I wouldn't know since I am not much of a cook! Haha!
The
salmon hiroyaki
was a better bet for me. It is actually cheese baked salmon and I love it!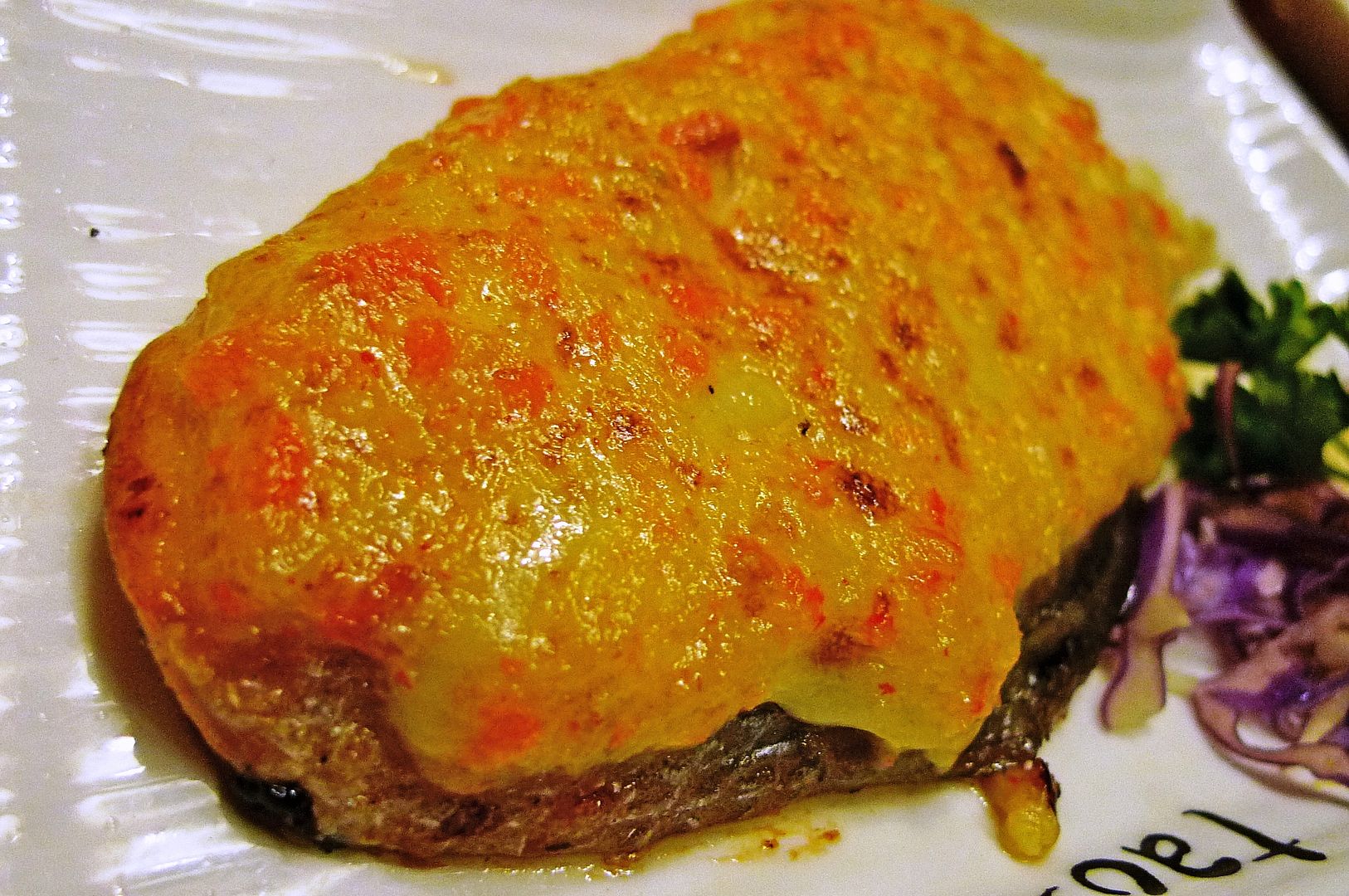 During the Chinese New Year, my family and I ordered these
steamed gyoza
to try. Not too bad, though I found the skin a little too thick.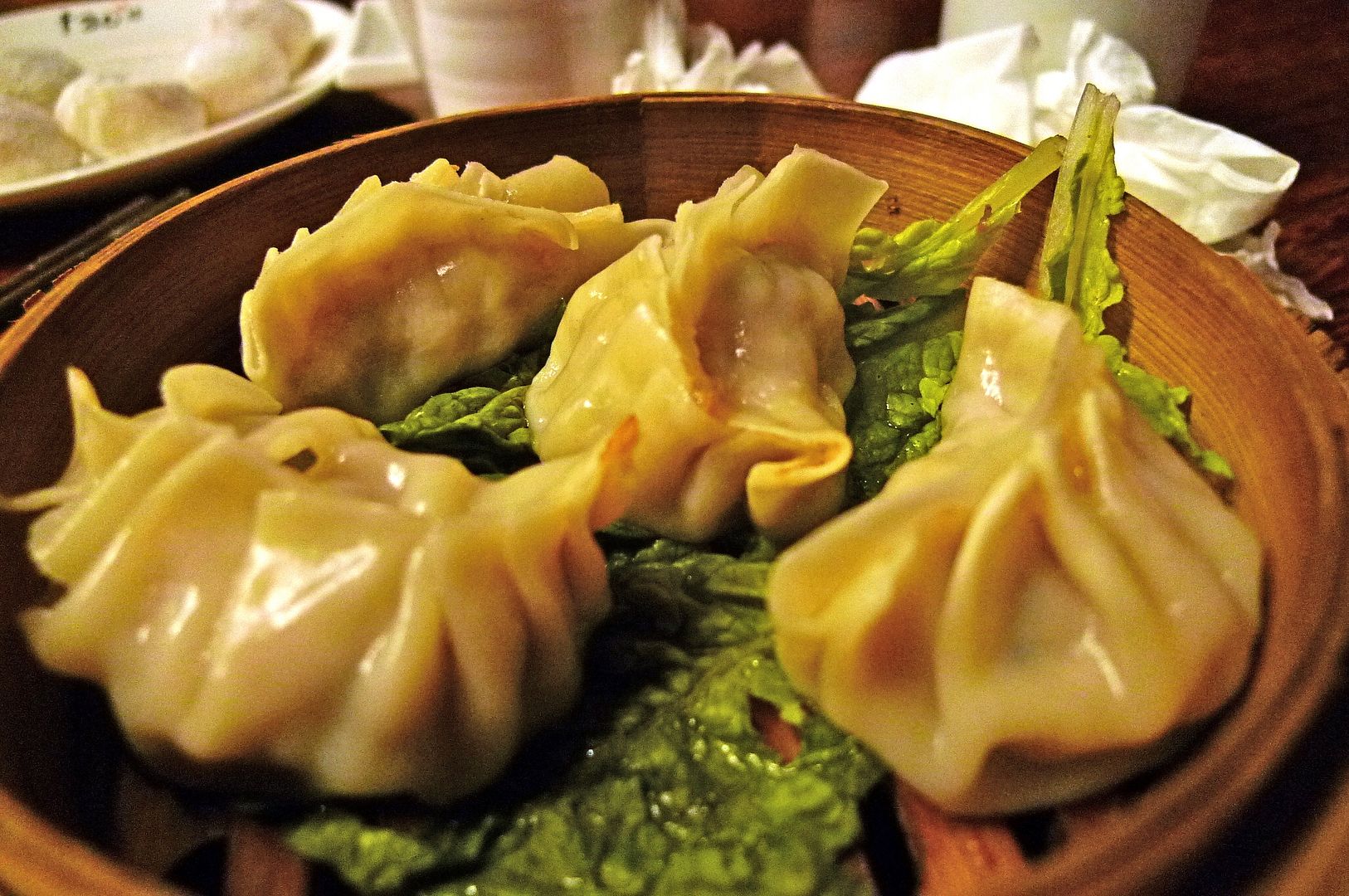 I could not remember what dish this is, but it sure looks delicious to me! Anyone of you have been to Tao and ordered this?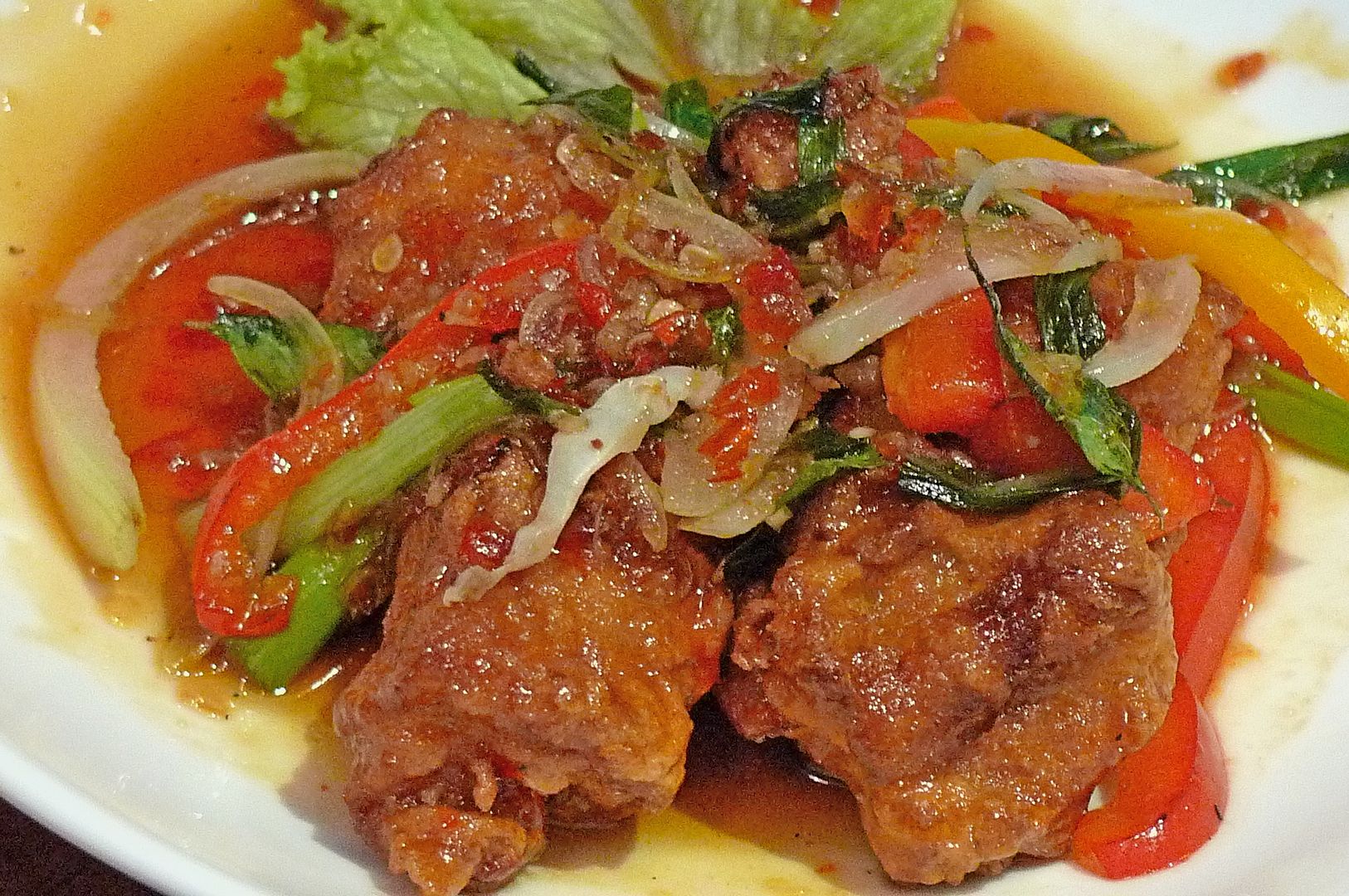 By the way, all the food I ate here were recommended to us by the waiter assigned to us. The service here was excellent as the waiter would come back frequently to check on us. He would make sure that our plates are cleared and replenished us when we ran out of food.
I can safely say that there is no other buffet restaurants that comes close to the kind of excellent service provided by Tao.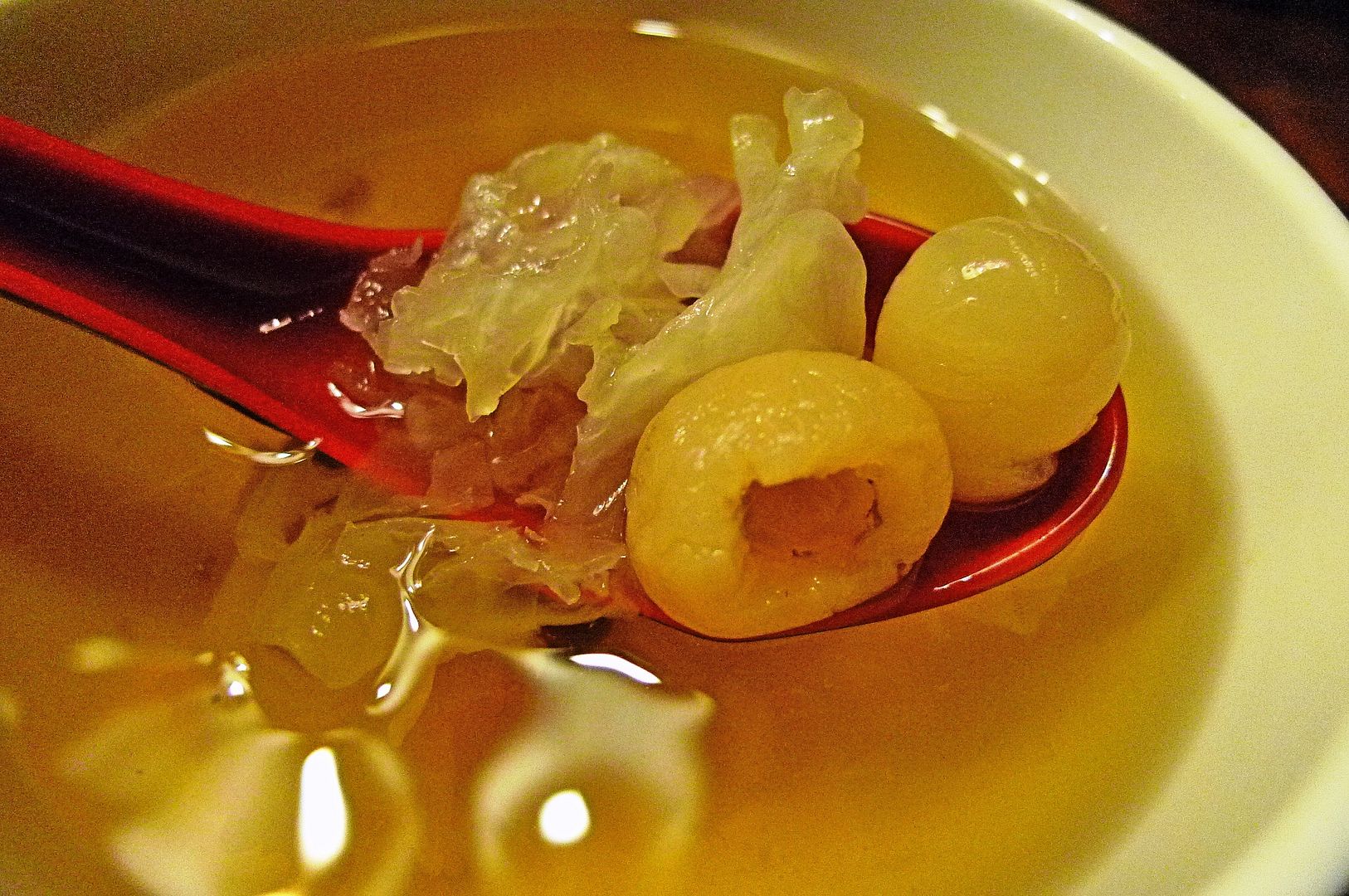 They also have soups and
tong sui
. Not sure what
tong sui
you call the above but it was delicious!
Actually, I do not know why this restaurant is known as a Japanese buffet restaurant when it serves dishes from other Asian countries too. But of course, they do have abundance of Japanese food!
Like the
tempura
...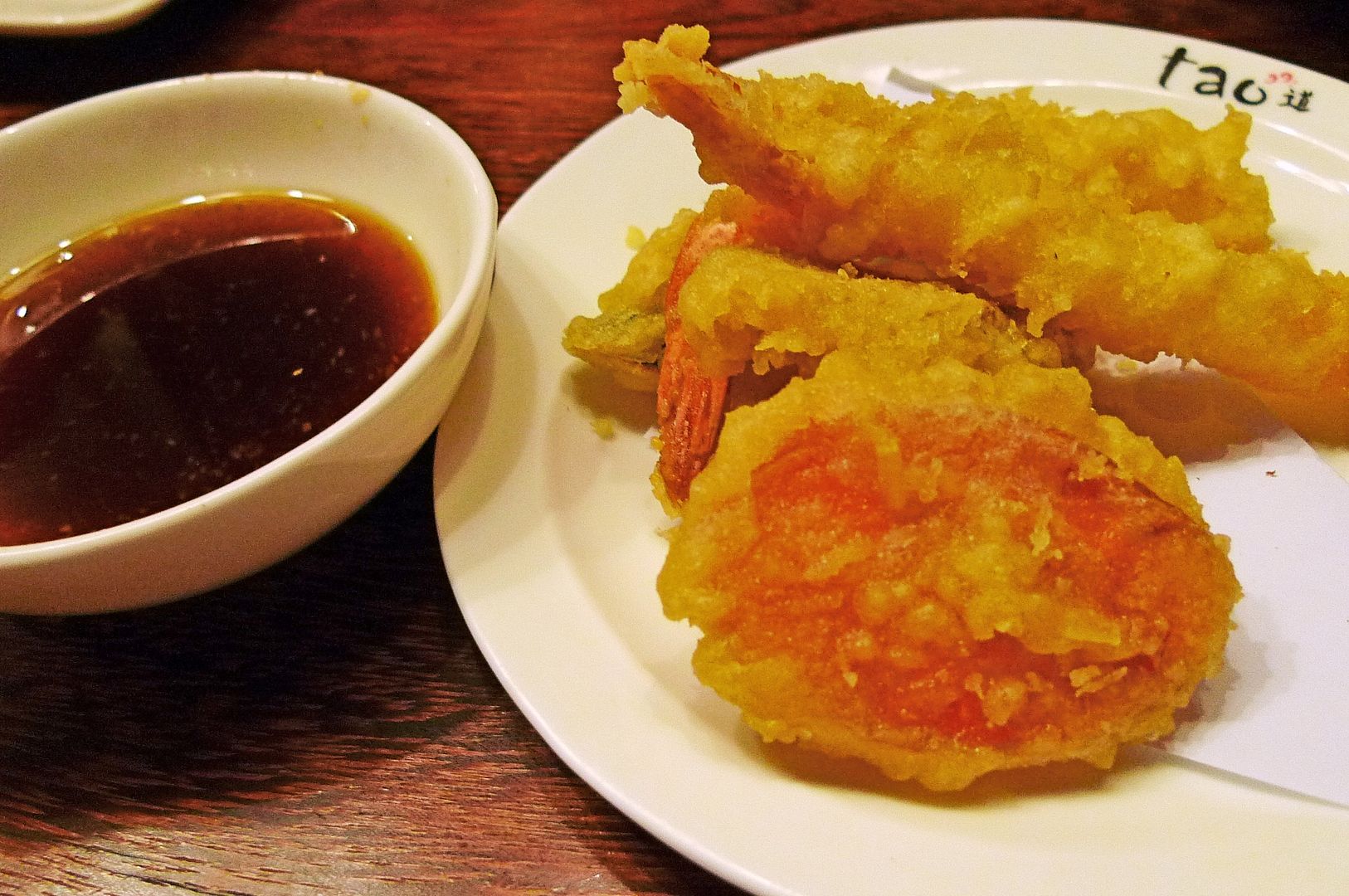 Japanese seaweed
Edamame beans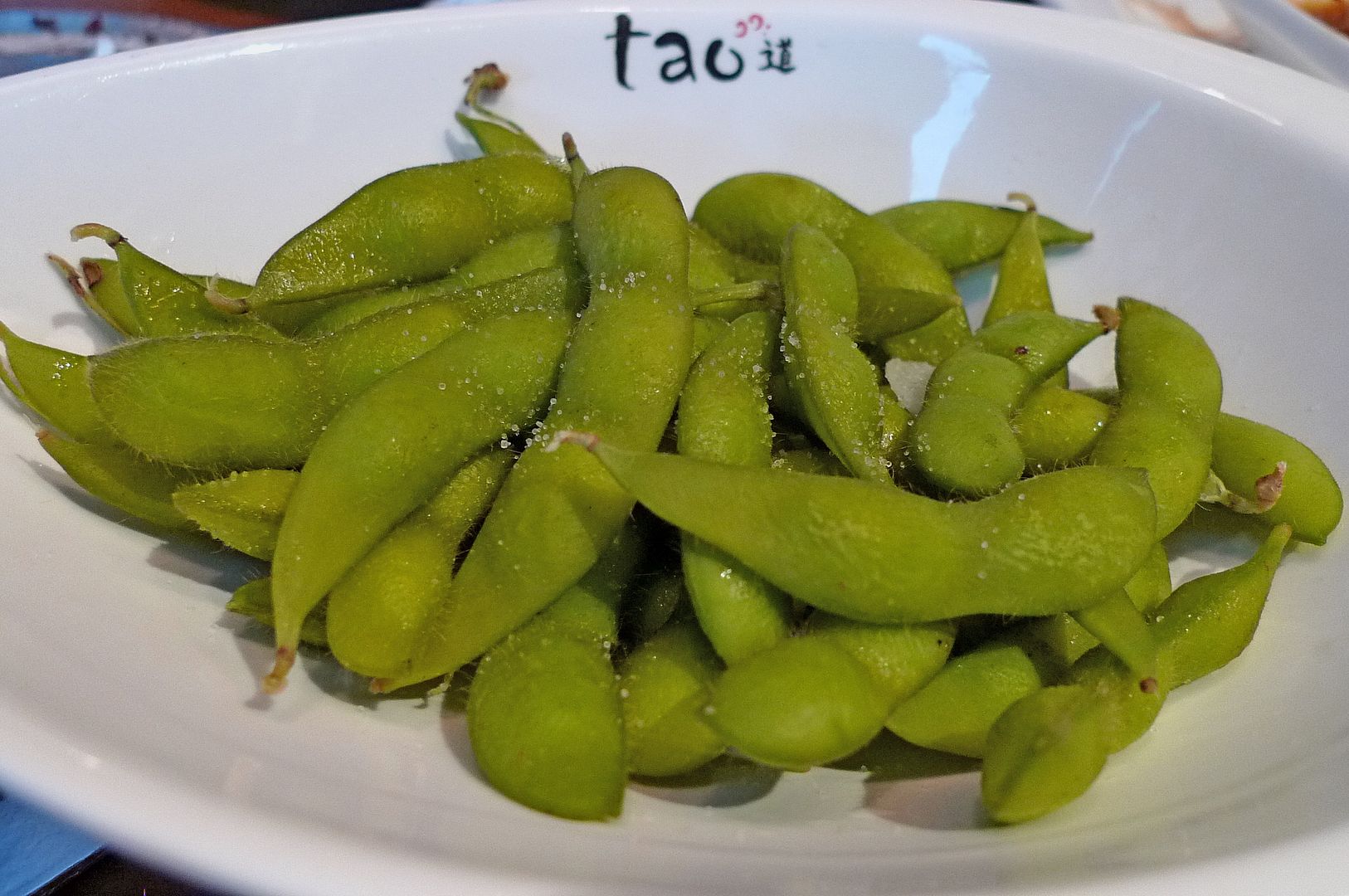 I think I can eat those edamame beans non stop!!
And I love their
California Temaki
!! I honestly could not recall how many of these California rolls I have eaten at Tao - too many to count!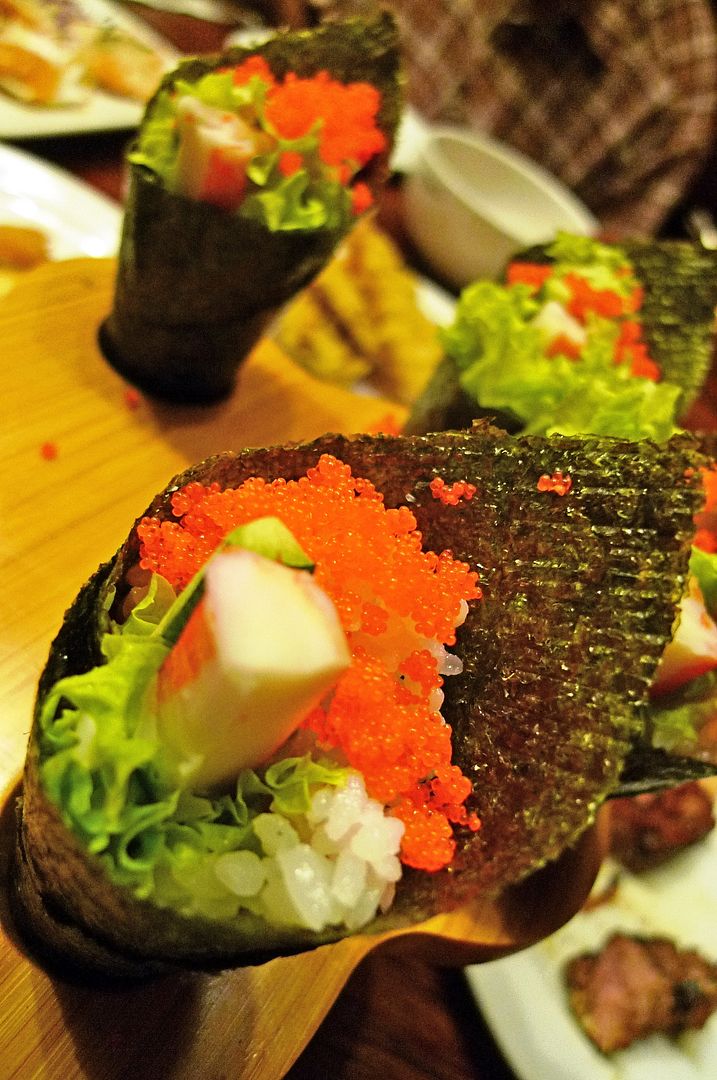 The
Fukahire Chawan Mushi
was also nice and somewhat different from the normal chawan mushi I ate from other places. If not mistaken, fukahire means fin of the fish. Not sure if they are using sharksfin here but it sure tasted different!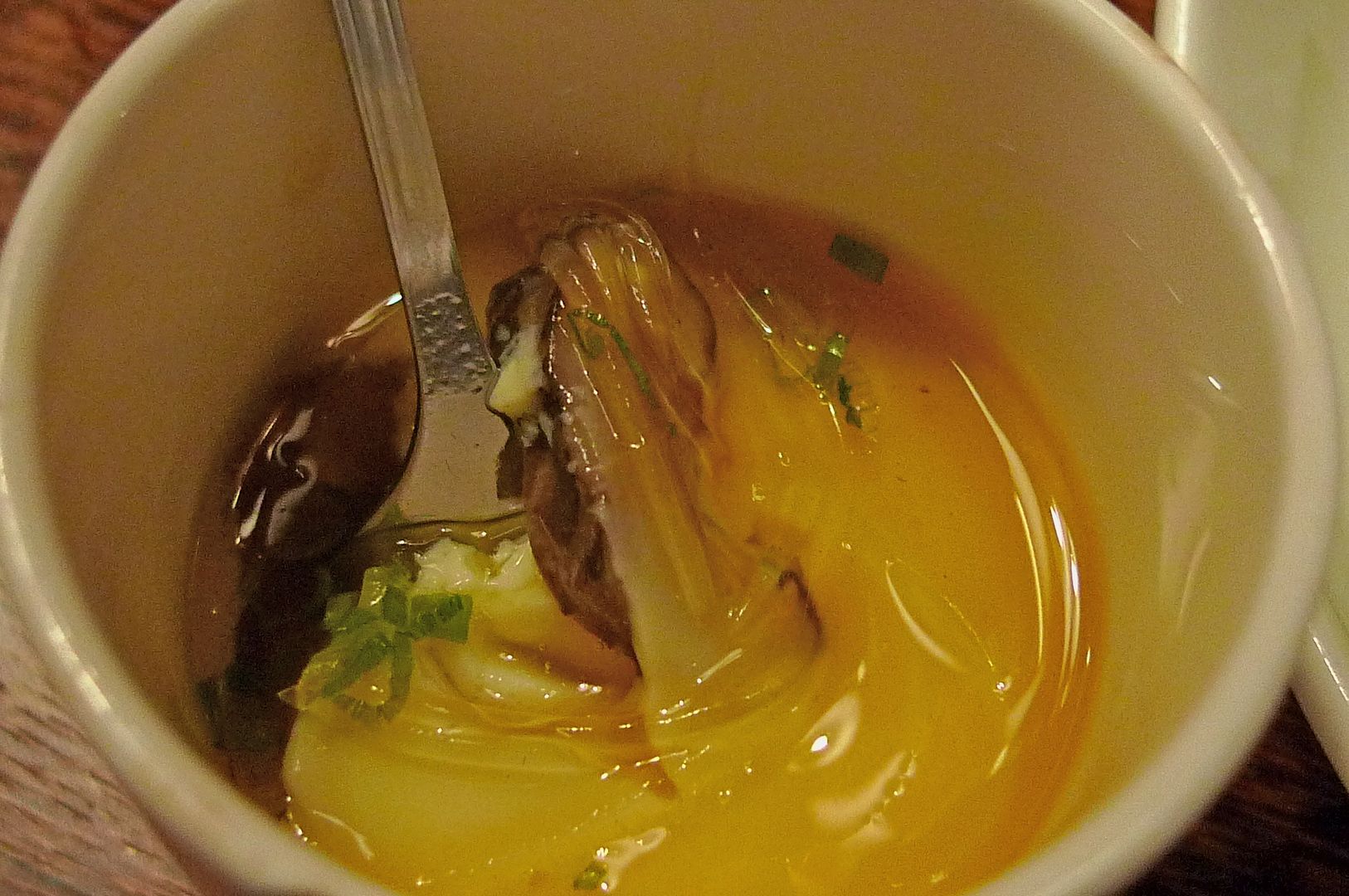 Of course, no buffet restaurants worth their salt would be caught dead without offering desserts. At Tao, the desserts were simple and were actually quite limited!
The ice creams here were the average type maybe it was King's ice cream? Definitely not Haagen Dasz. Still, I enjoyed it!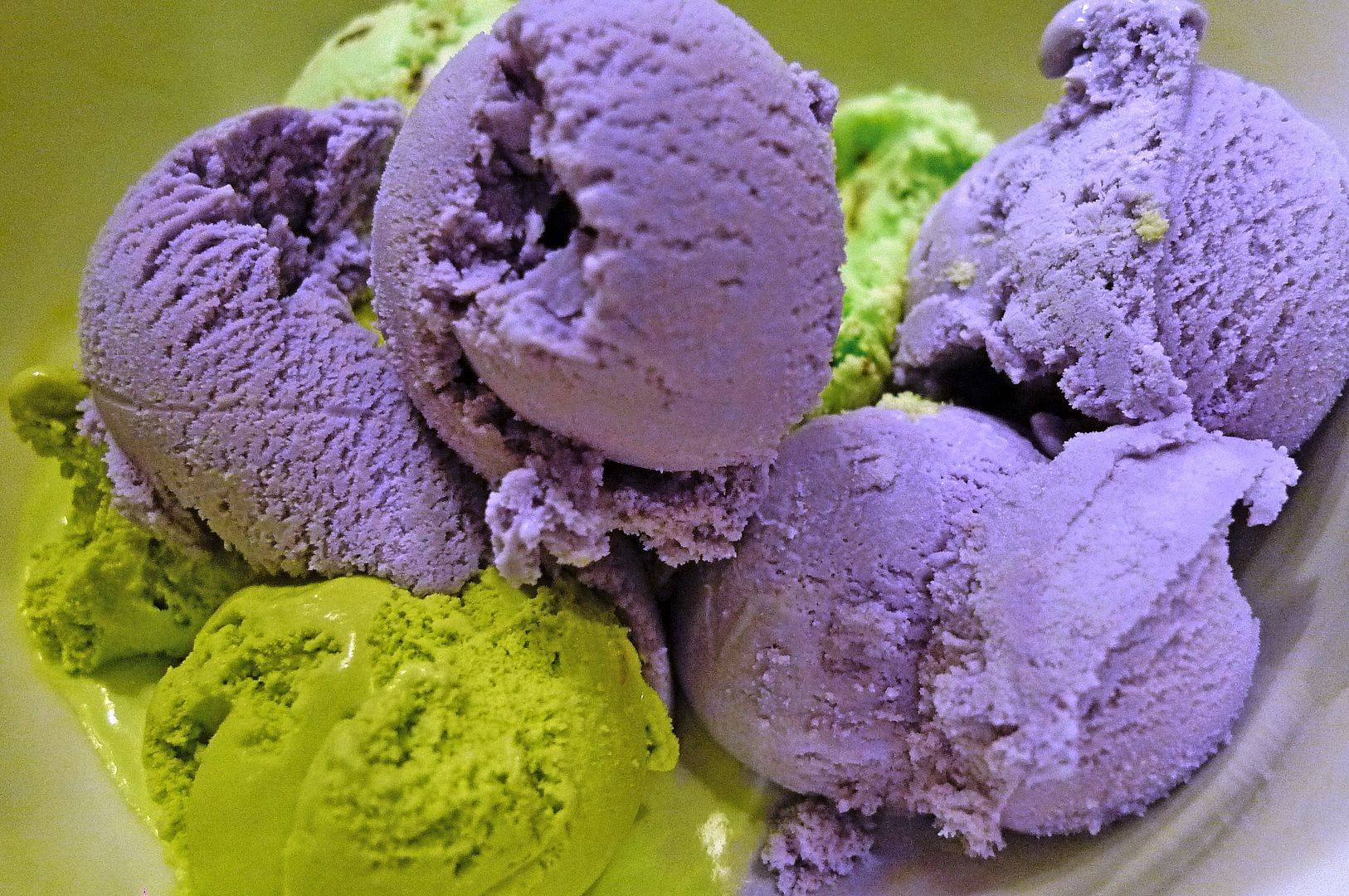 I love the
mochi
here! They have three different flavours and all were nice! I just ate and ate those mochi until I felt sick of them! LOL!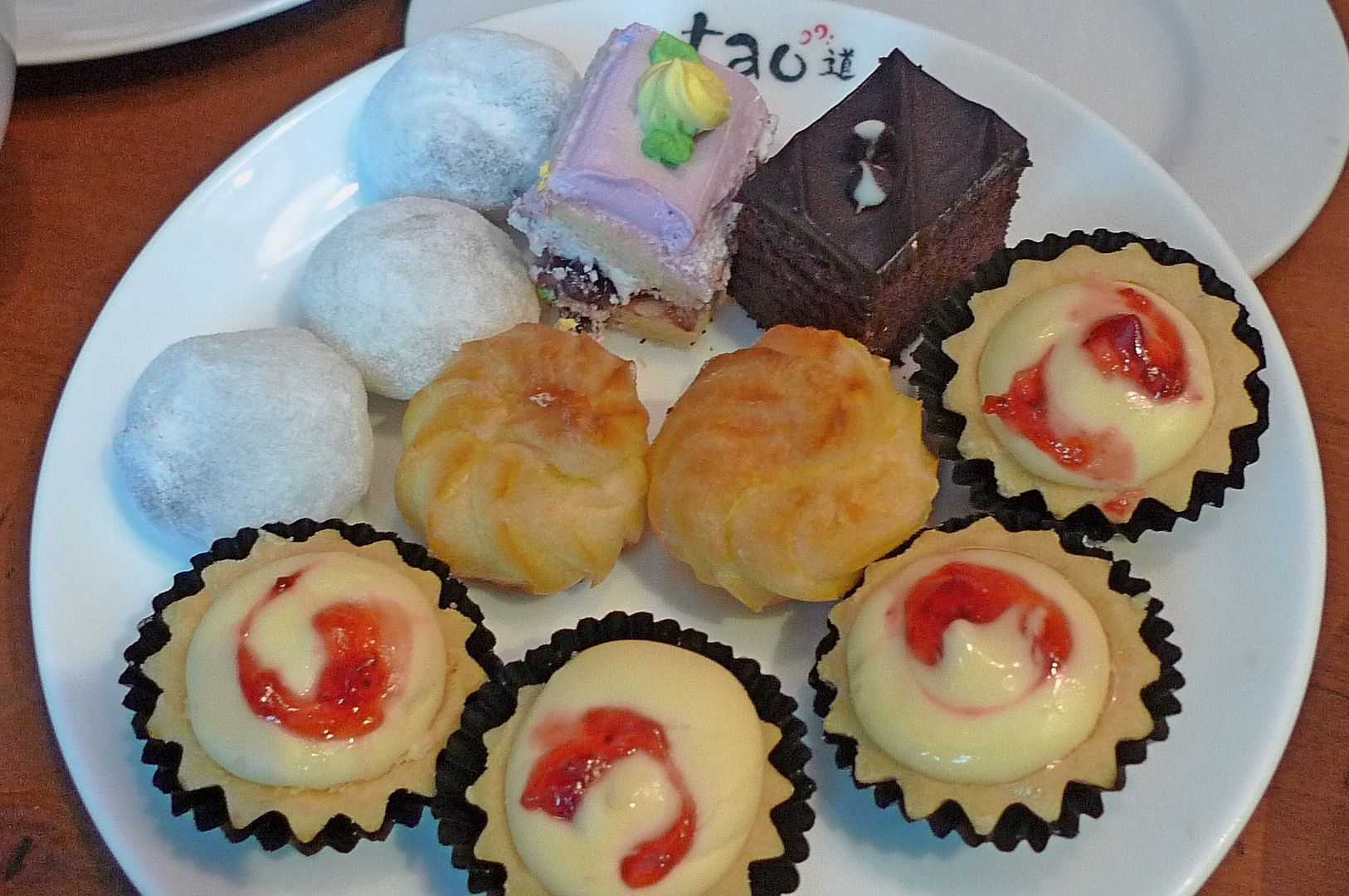 Mochi (left) , mini cheese tart (bottom), puffs (centre), cakes (top)
The mini cheese tarts were also nice if you like cheese! The puffs and cakes were however, quite forgettable.
Although I have been to Tao Restaurant twice, there are still many more dishes I have not tried! So yes, I am planning to go there again to try all those other dishes!
Priced at RM42++ for lunch (weekdays) and RM58++ for lunch (weekends) and dinner, I would recommend this restaurant to anyone who like pretty good food with great service. I would however stay away from the oysters if I were you. Haha!
For more details, visit
Tao-Cuisine
.