The Chinese New Year holidays are over! I am so missing the holidays!
I have been going to the shopping malls around PJ and KL but this year, I was simply not impressed with the decorations.
In fact, I found the
Chinese New Year decorations
in
1Utama
and
Curve
so below average, I did not even bother to take any photos! After the amazing
Christmas decorations
in 1Utama last year, I was really disappointed this time.
The Chinese New Year decorations in
Pavilion
were among the better ones this year, though they still recycled some materials from last year's. (Click
HERE
to see last year's decorations)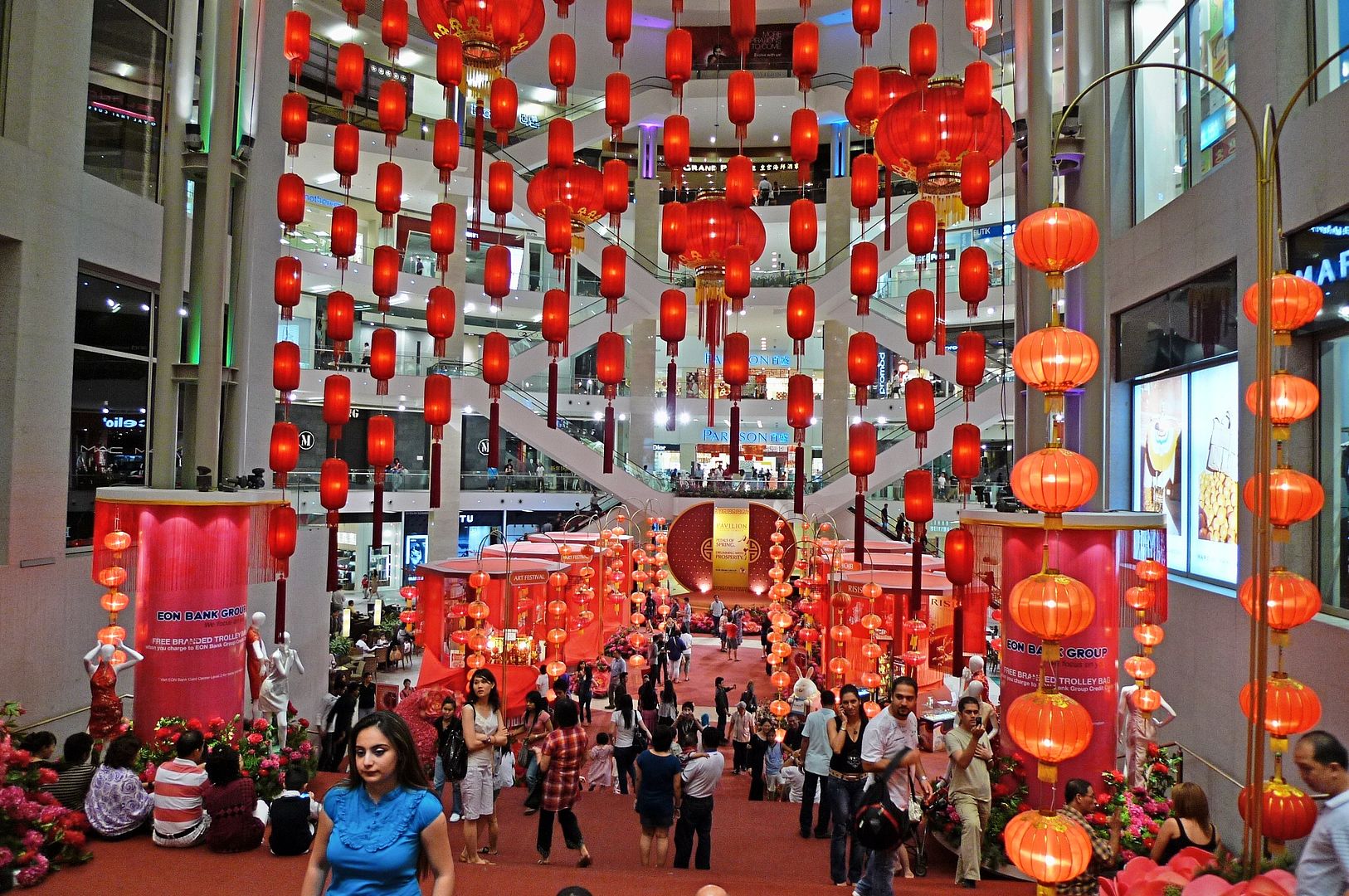 The front entrance was not as grand compared to previous year.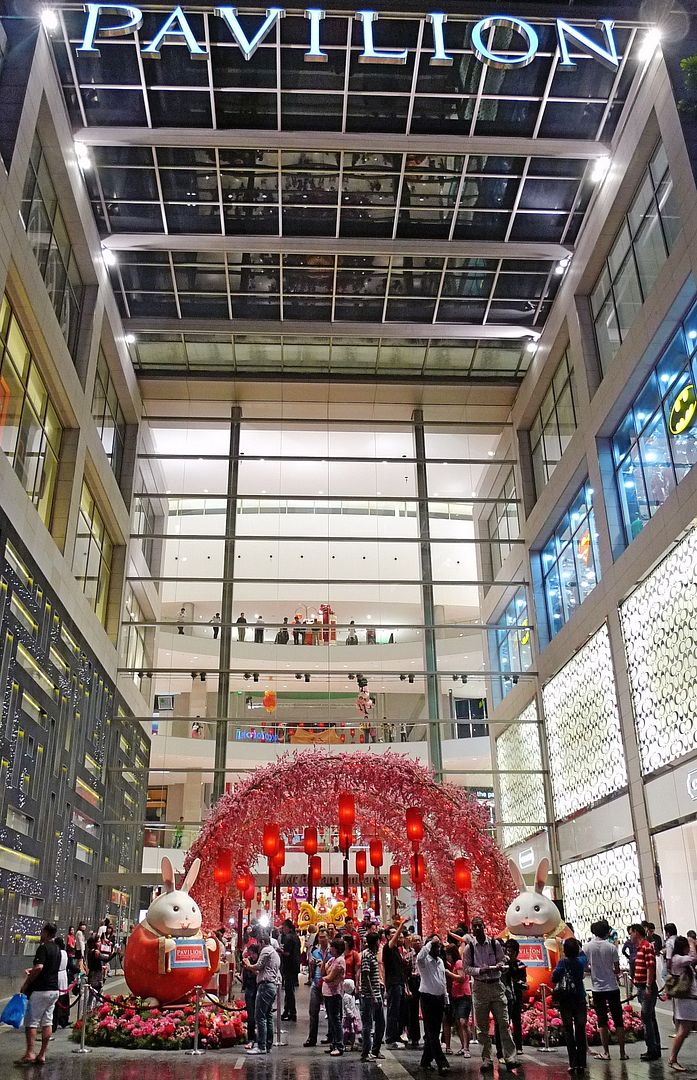 But I kind of liked the rabbits cos they were cute and fat! Haha!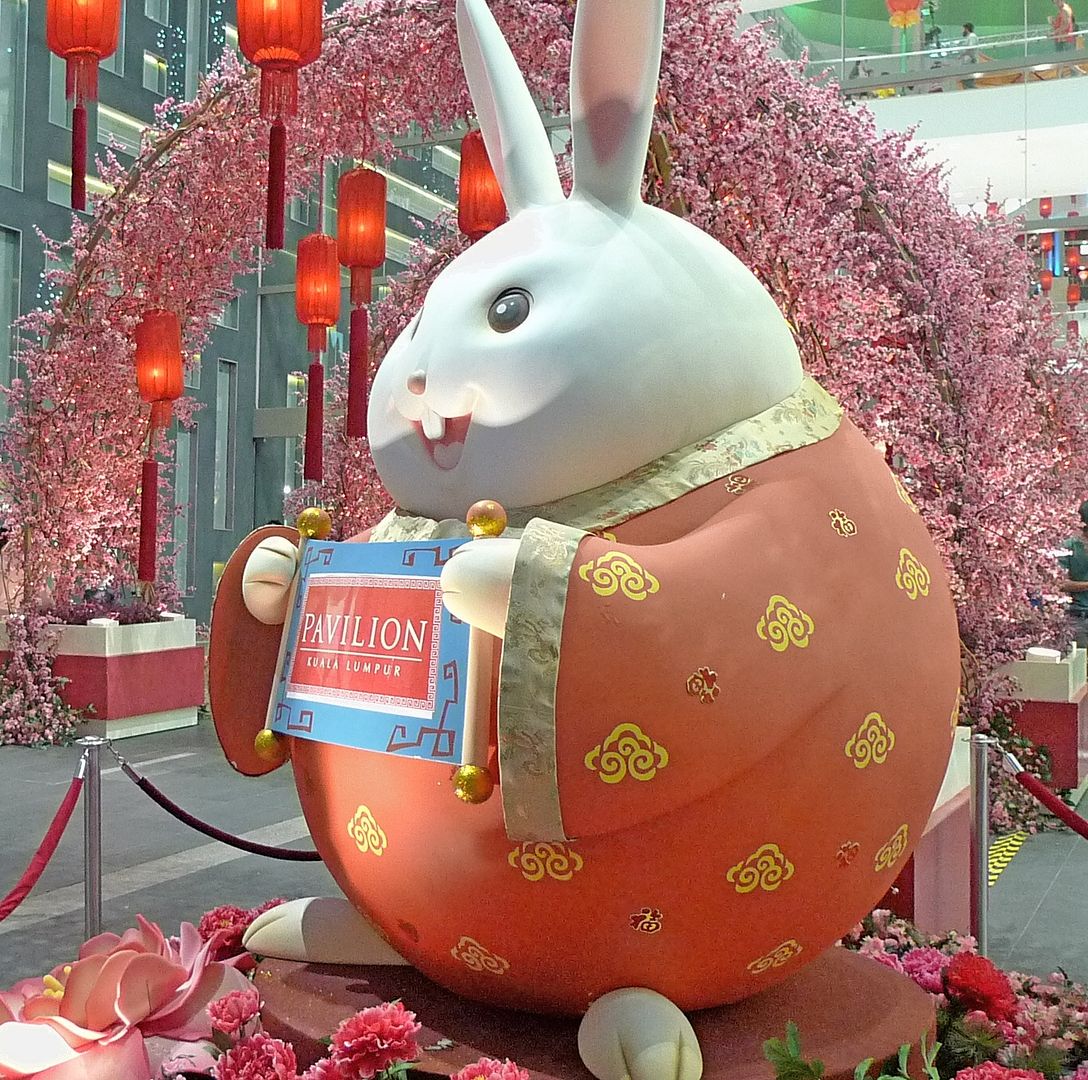 I hope they will have large, fiery dragons for 2012 Year of the Dragon!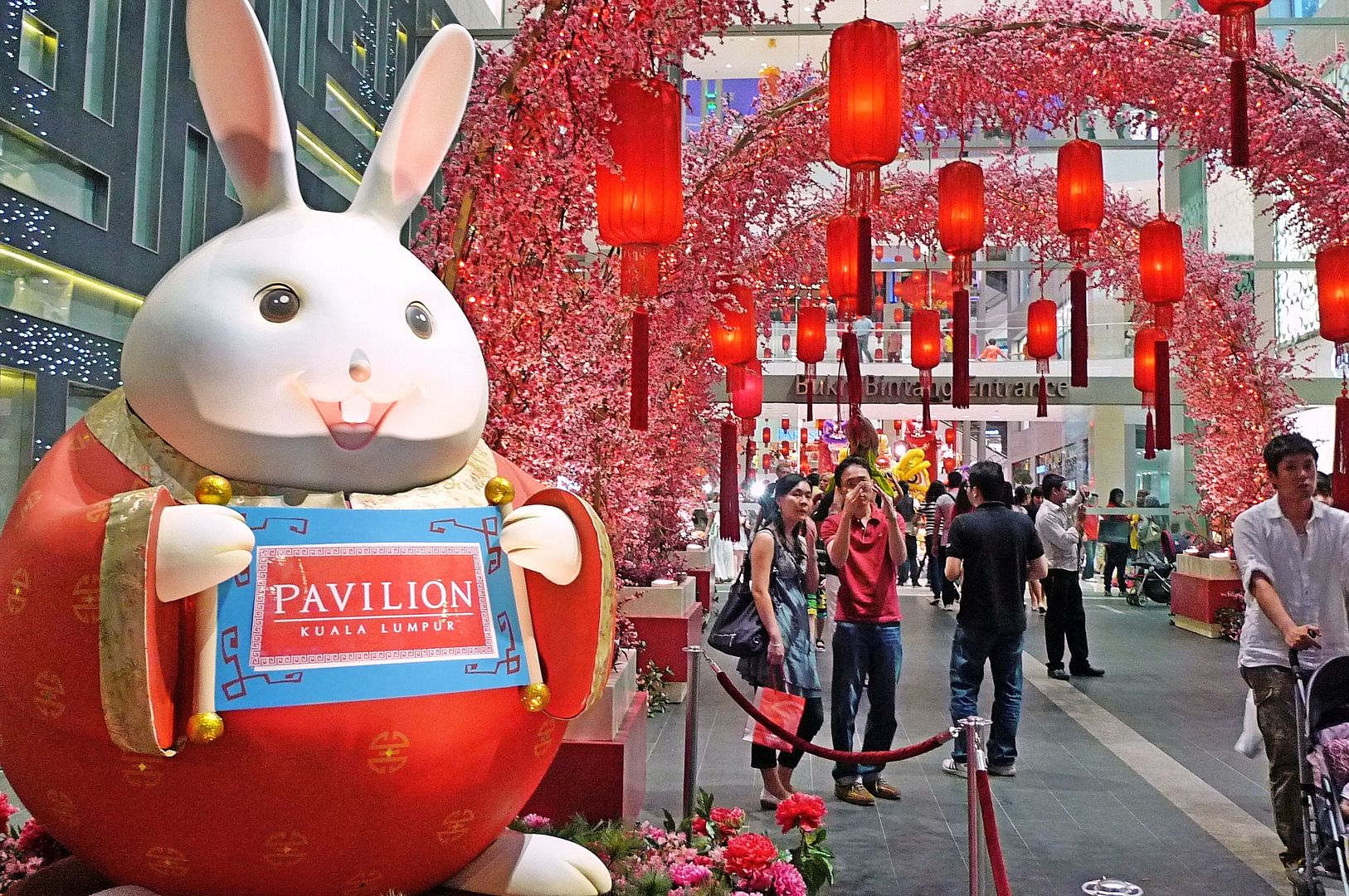 The exterior was quite OK to me.
But I didn't quite like the interior. Maybe it was too simple?
I was not impressed with
Mid Valley
's Chinese New Year decorations this year, but they were still miles better than most other malls.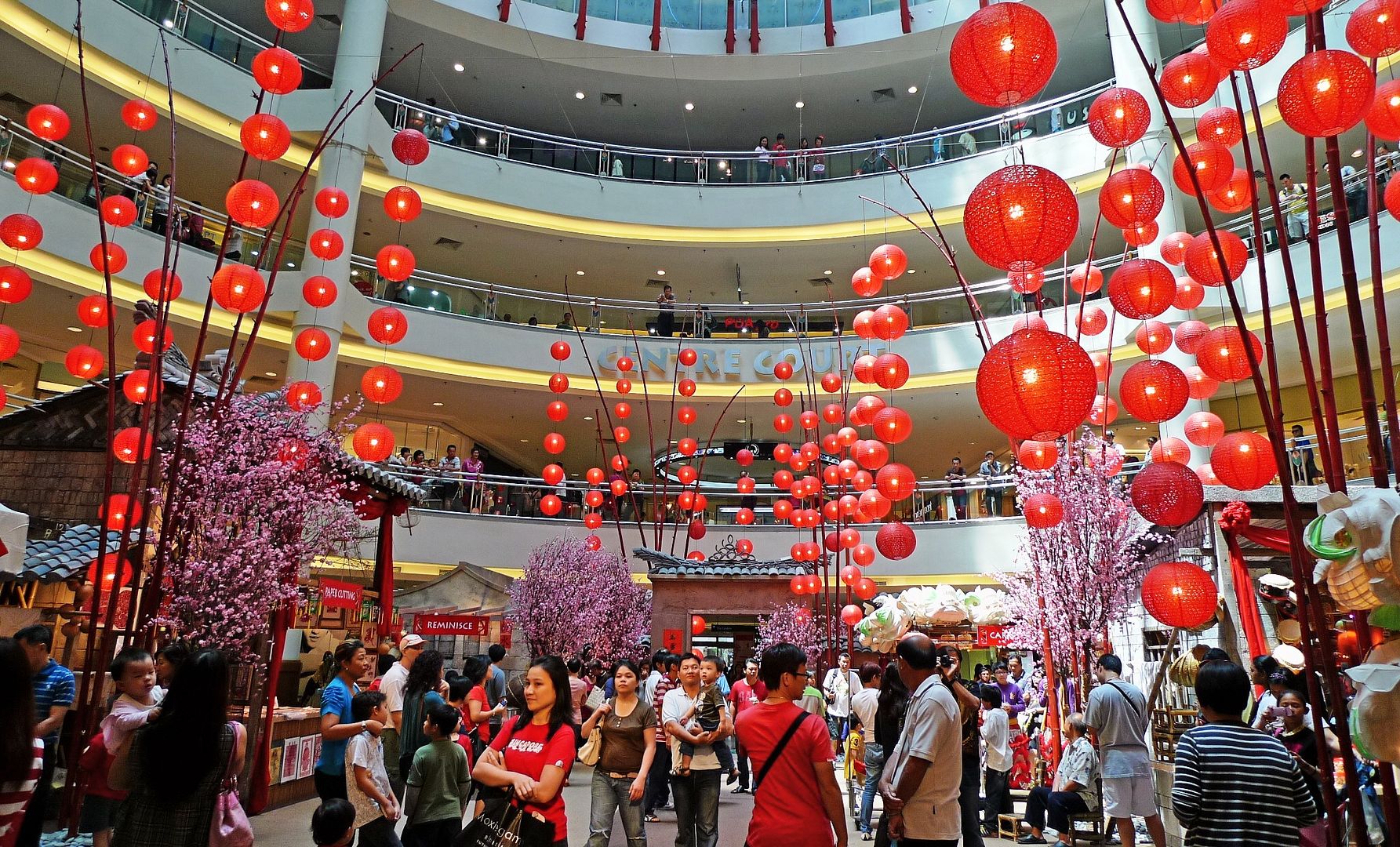 You can actually go inside one of these lions and pretend you are performing a lion dance!
There were many interesting stalls here.
Can you see the green dragons at the roof top on the right?
I had a hard time taking photos as there were too many people blocking me!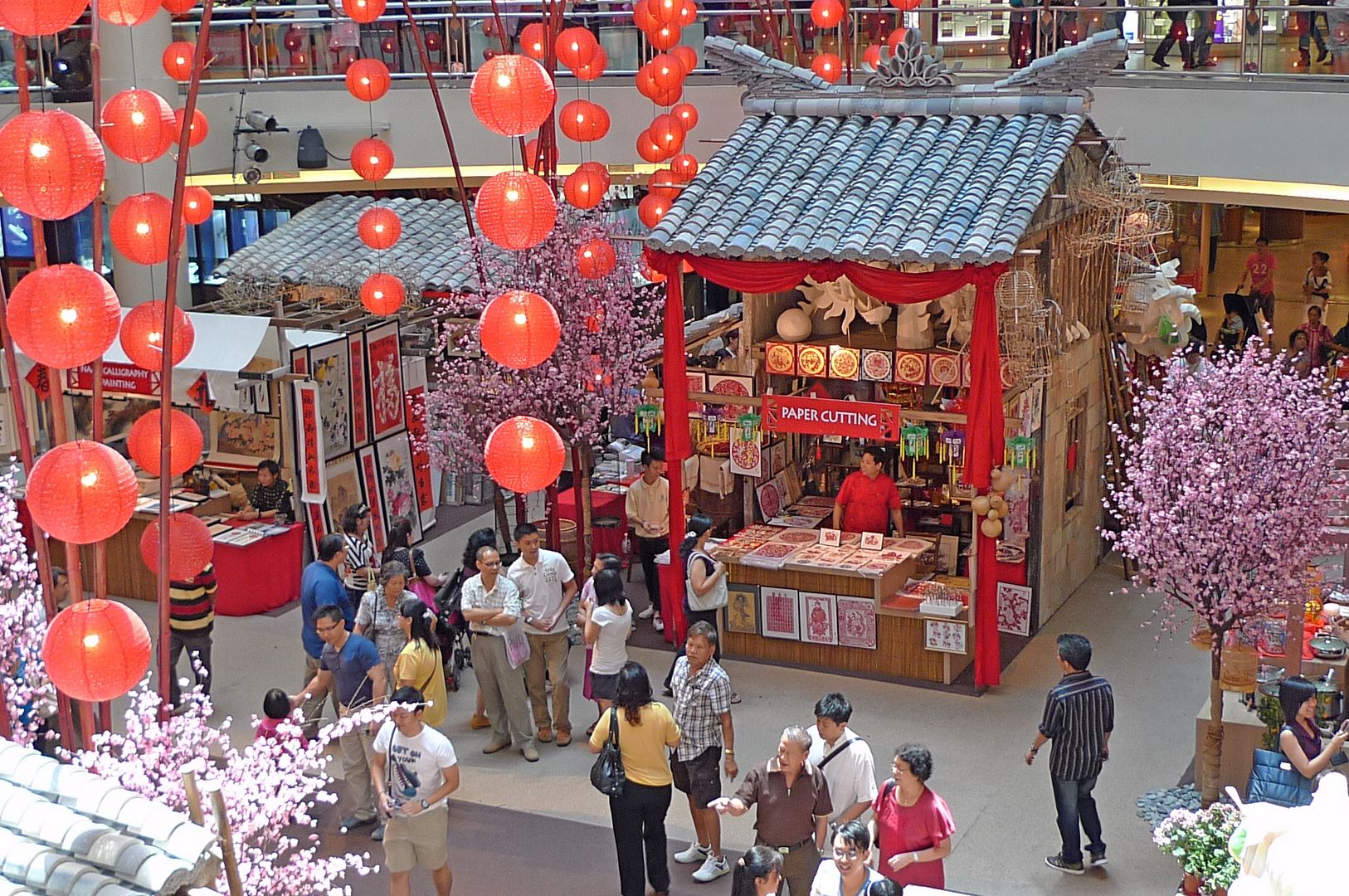 There were lions but no giant rabbits in sight!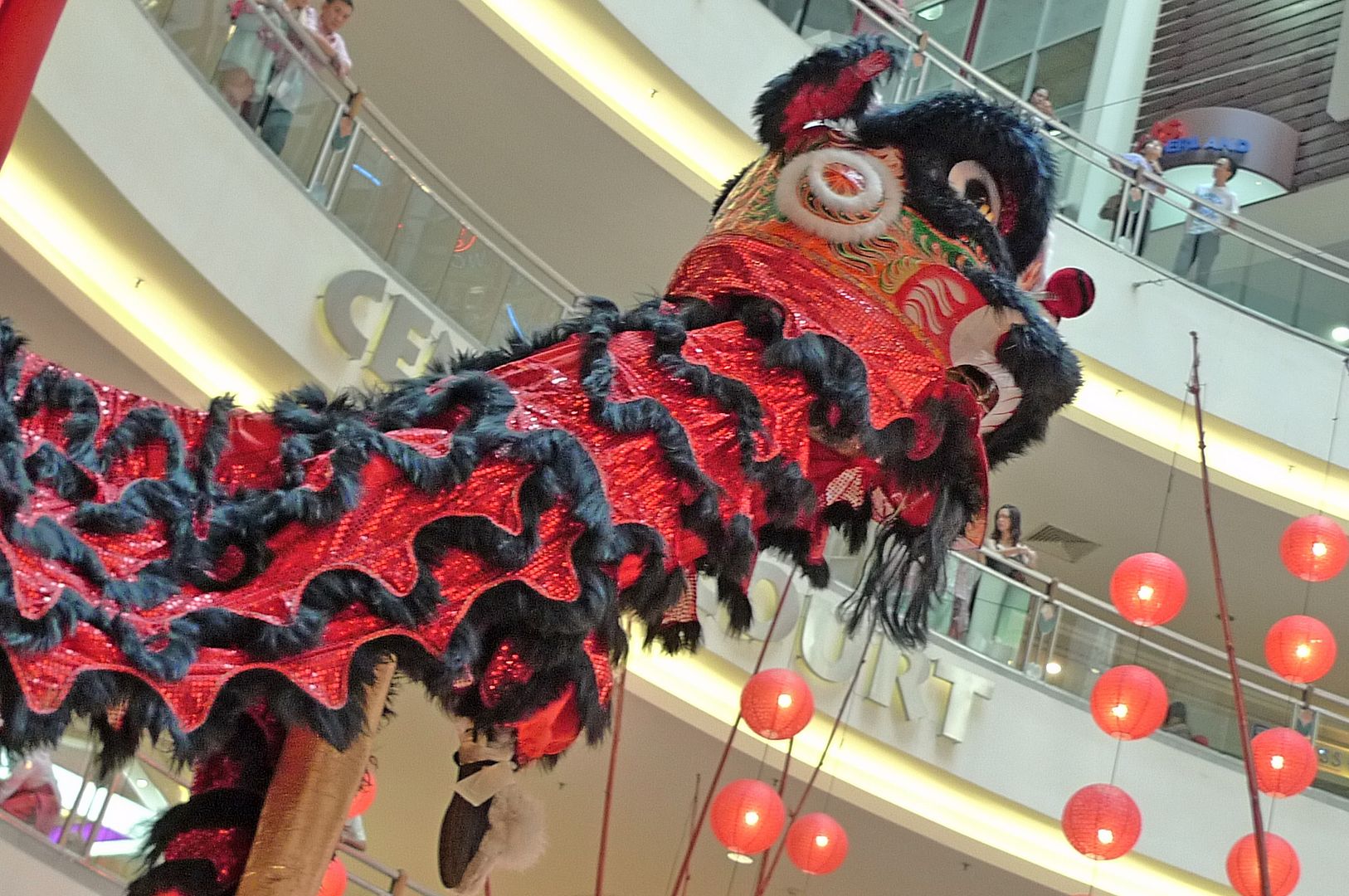 Next door at the
Gardens Mall
, I did not expect much as their decorations for the past few years were nothing to shout about.
This year, they seemed to feature colourful birds made from flowers! Quite out of the ordinary, but is it a peacock or a phoenix?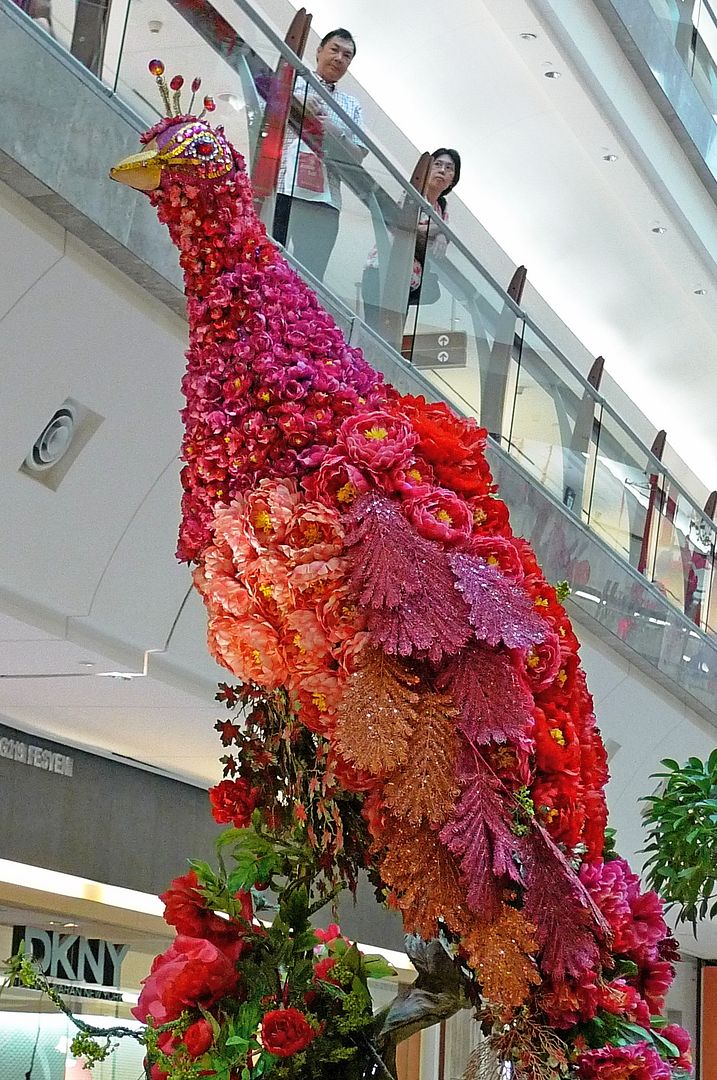 I had never liked the Chinese New Year decorations in
Sunway Pyramid
, but this year, they did something quite different. Not impressive, just different.
Actually, it was not too bad right? The giant heads seemed to have something to do with Chinese operas.
The theme this year was "An Orchestra Of Prosperity" with performances from the Chinese Orchestra and Lion Dance troupe. I am not sure if they had Chinese Operas as well!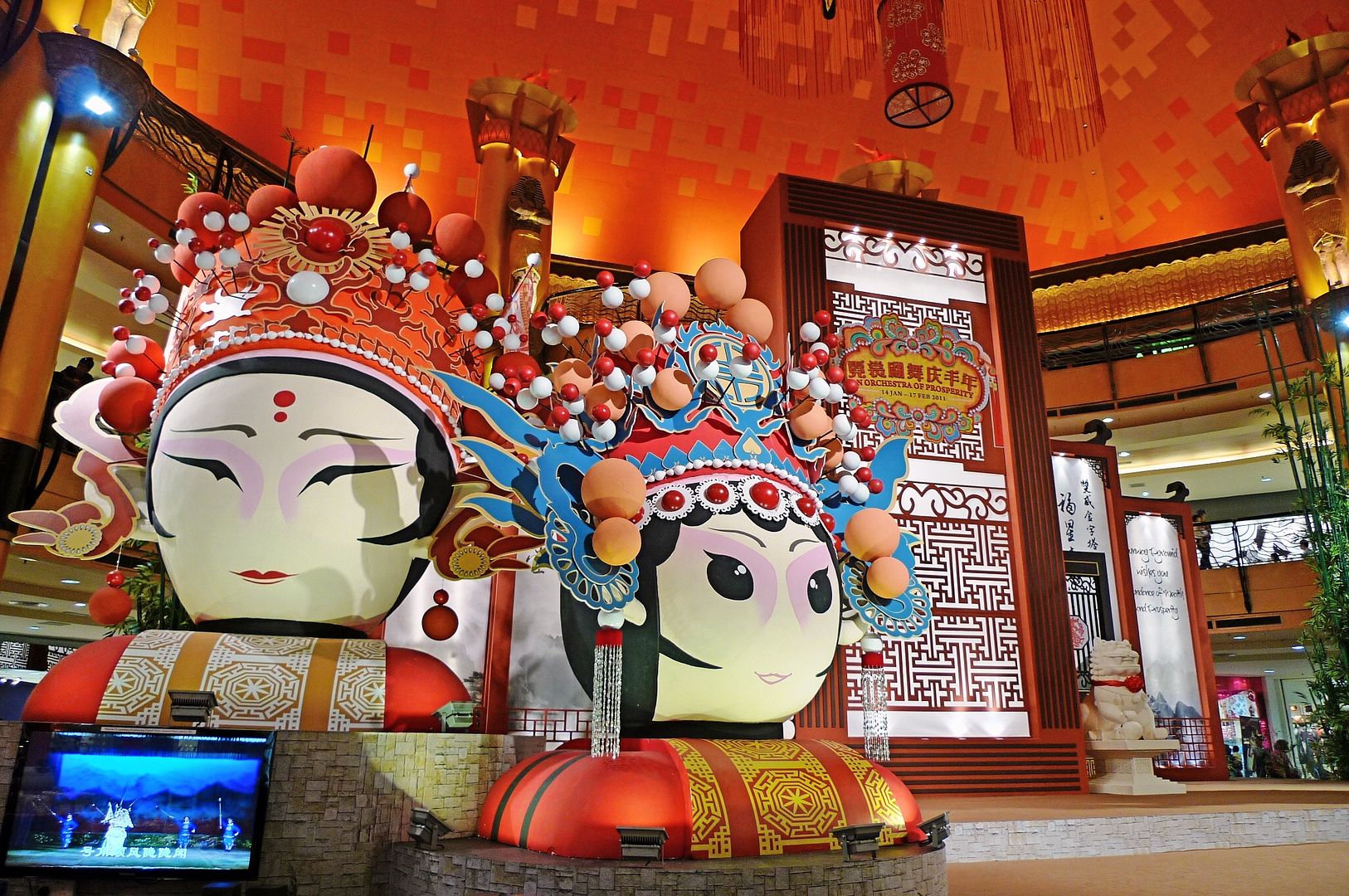 The Chinese New Year decorations in
Suria KLCC
must be one of the most disappointing ones this year and I actually did not intend to feature them here. But since I have already taken the photos, I might as well do so.
What the crap is that? Surely they could do much better than this, don't you think so?
I did not have much time to visit other malls but out of the 5 malls featured here, which decorations do you like best?