Today is the first day of the Lunar New Year of the Metal Rabbit! Happy Chinese New Year to all my Chinese friends wherever you are!
Since it's the year of the Rabbit, I got myself two pairs of cute rabbits which I bought from Petaling Street (KL's Chinatown).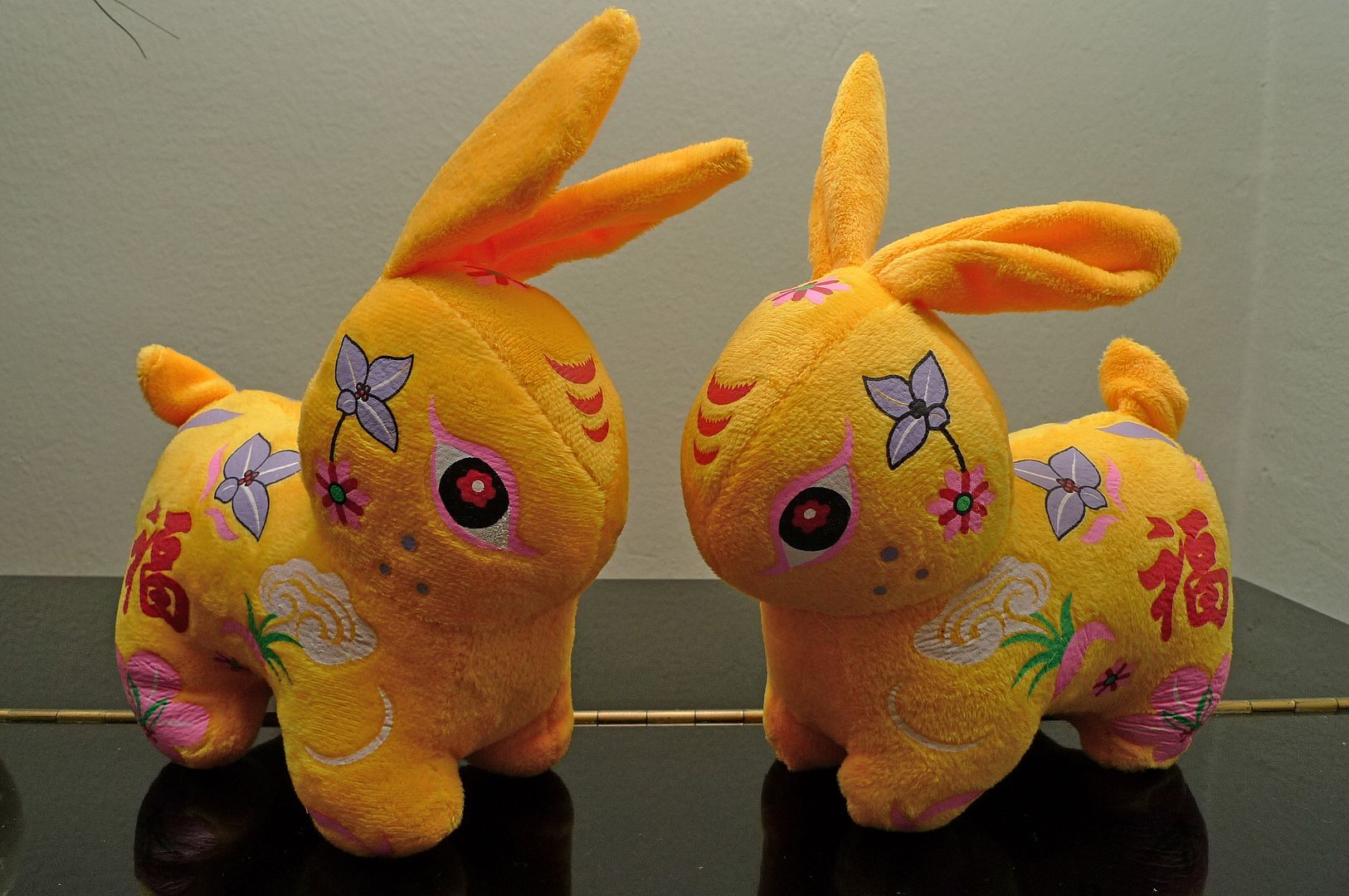 A pair of yellow rabbits since mustard yellow is a good colour for 2011 (according to feng shui master Lillian Too)
But Chinese New Year won't be the same without red colour, so I got the red rabbits too!
I know what you are thinking - They are not real rabbits! But of course! Are they cute or what? Haha!
So now, here are my top 10 reasons why I love Chinese New Year!
1. I can collect
angpows
and hopefully make enough to pay for some of my future travel expenses!
2. I can finally eat
yee sang
after waiting a whole year for it!
3. I have a good excuse to stuff myself silly with lots of good food!
4. I don't have to go to work! Yay!!
5. I can enjoy driving around PJ and KL since the roads are practically jam-free!
6. I can sleep late and wake up late (well, later than my normal working days that is)
7. I can play
In-Between
! (Please don't think naughty thoughts here! Haha!)
8. I can gobble up loads of mandarin oranges!
9. I can snack on
arrowheads
and
pineapple tarts
without limits!
10. I don't have to do
house chores
as sweeping the floor is prohibited on the first day of Chinese New Year. (I make it an offence to do any house chores during the Chinese New Year holidays! LOL!)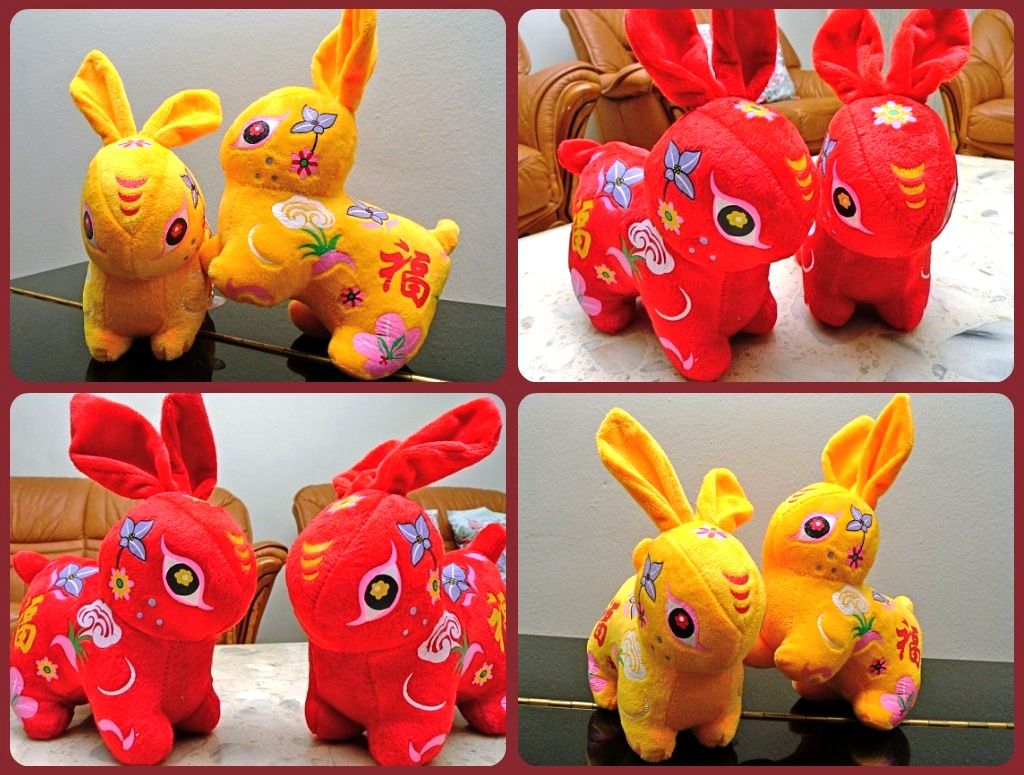 Do you love Chinese New Year too?