OK I know this post is long overdue, but I just got to do it now before the next Christmas arrives! Haha!
Can you believe today is the last day of Chinese New Year and here I am, blogging about a Christmas gathering I had with my group of blogger and twitter friends last December!
Witch
came out with this idea of a
Secret Santa
gift exchange program, where via an online website called secretsanta.com, each of us were given the name of the person to whom we have to buy an Xmas gift for. It's called Secret Santa because none of us know who is our respective giver or Santa. So the fun came into play when each of us had to guess the identity of our Secret Santa!
We gathered at
Betty's Midwest Kitchen
in Aman Suria around noon for this gift exchange event. It was my first time to this American Midwest cuisine restaurant.
Upon entering, I saw lots of piggies pictures on the wall! Maybe that was why I decided to order this
Classic Meatloaf
!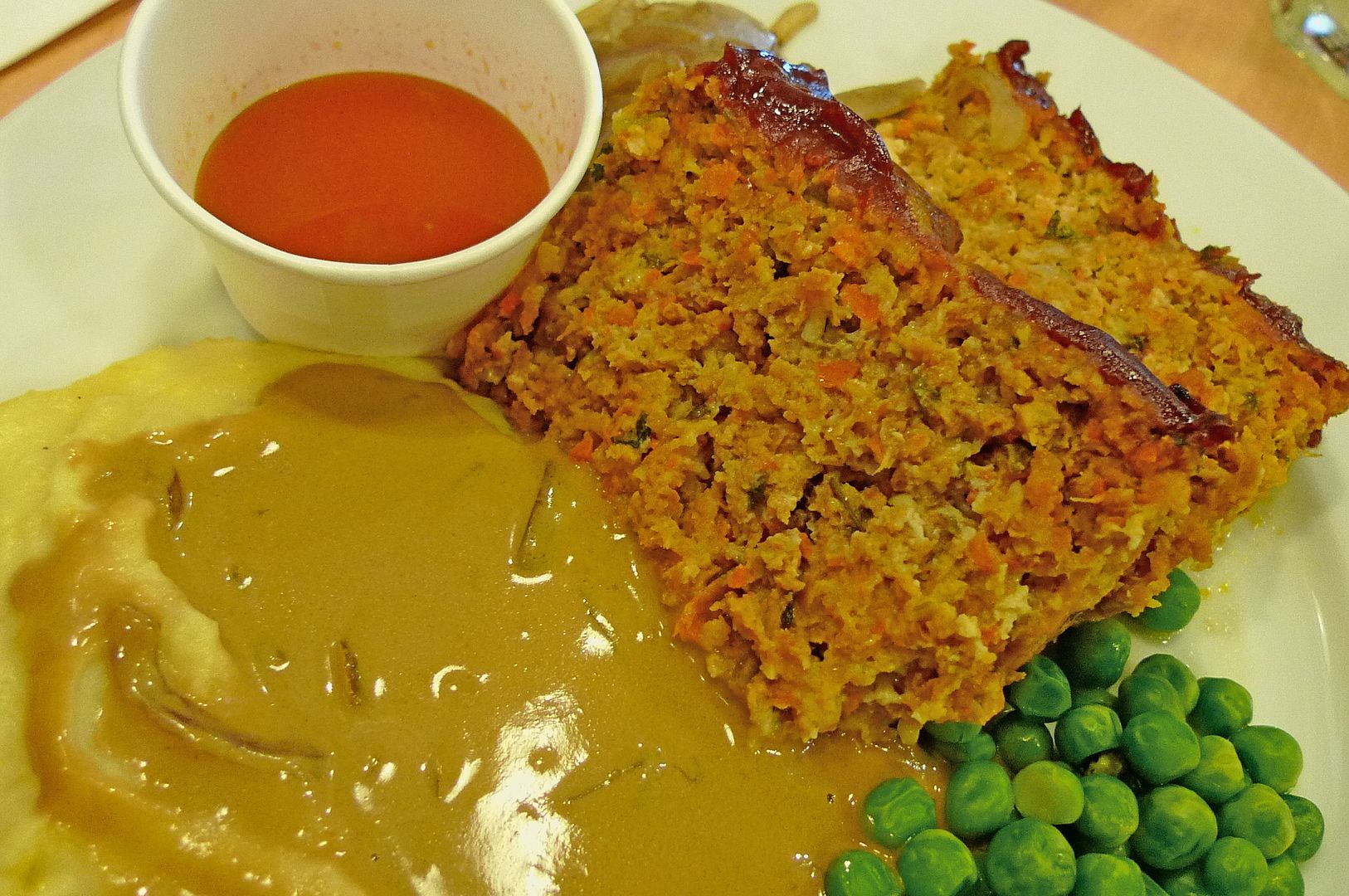 Those meatloaf look like cakes, don't they? Haha! They were actually pork meatloaf served with mash potato, peas, onion relish and Betty's in house beer-based dip.
Saucer
ordered the same dish as mine.
It was not bad, but I did not really like the beer-based sauce!
Merryn
and Ethan had the
Bacon Tomato Spaghetti
which I sampled a little.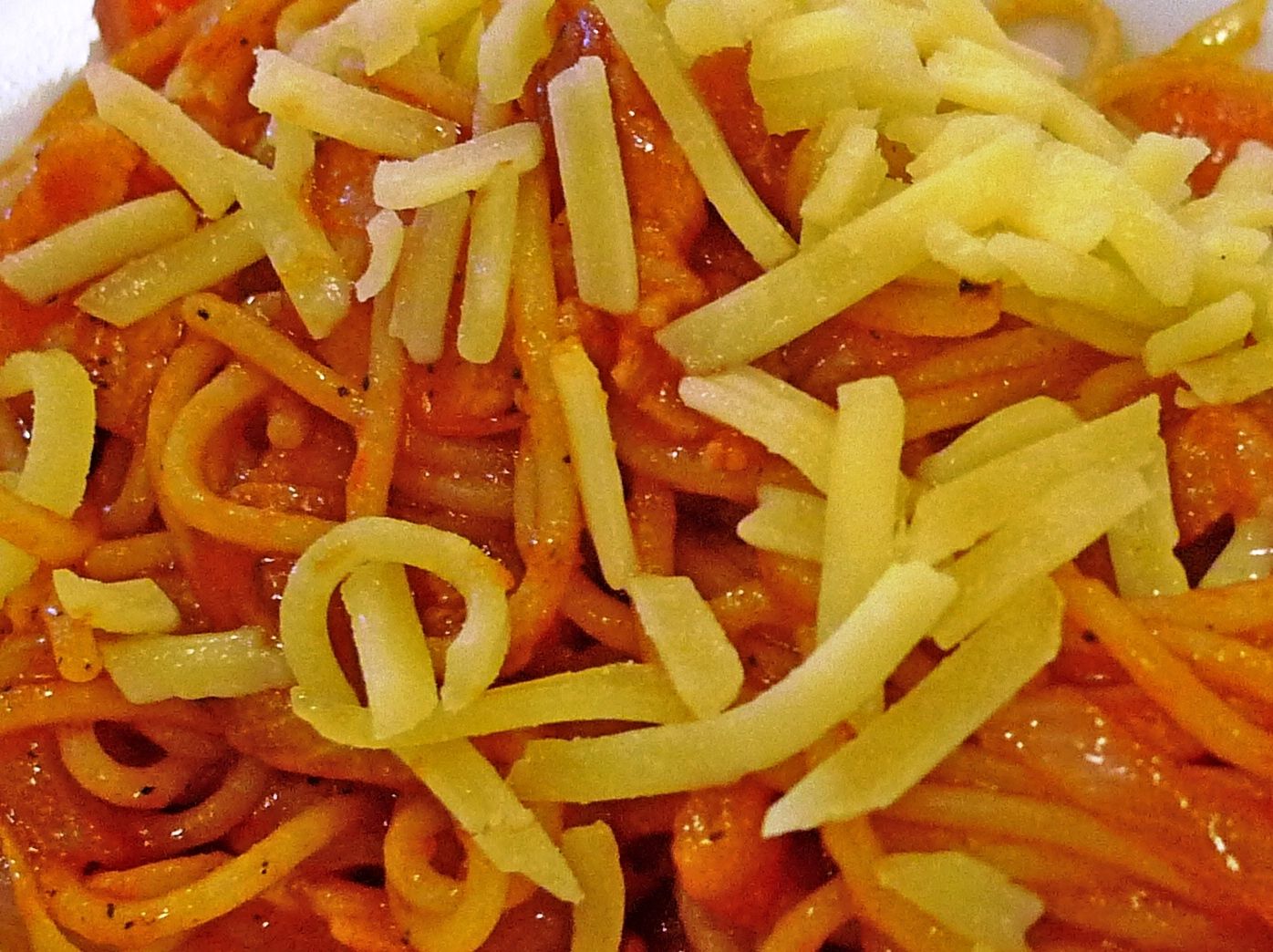 I think Witch's home cooked spaghetti is better, though I have yet to try her cooking!
Merryn's hubby, William had the
Beer Batter Fish
.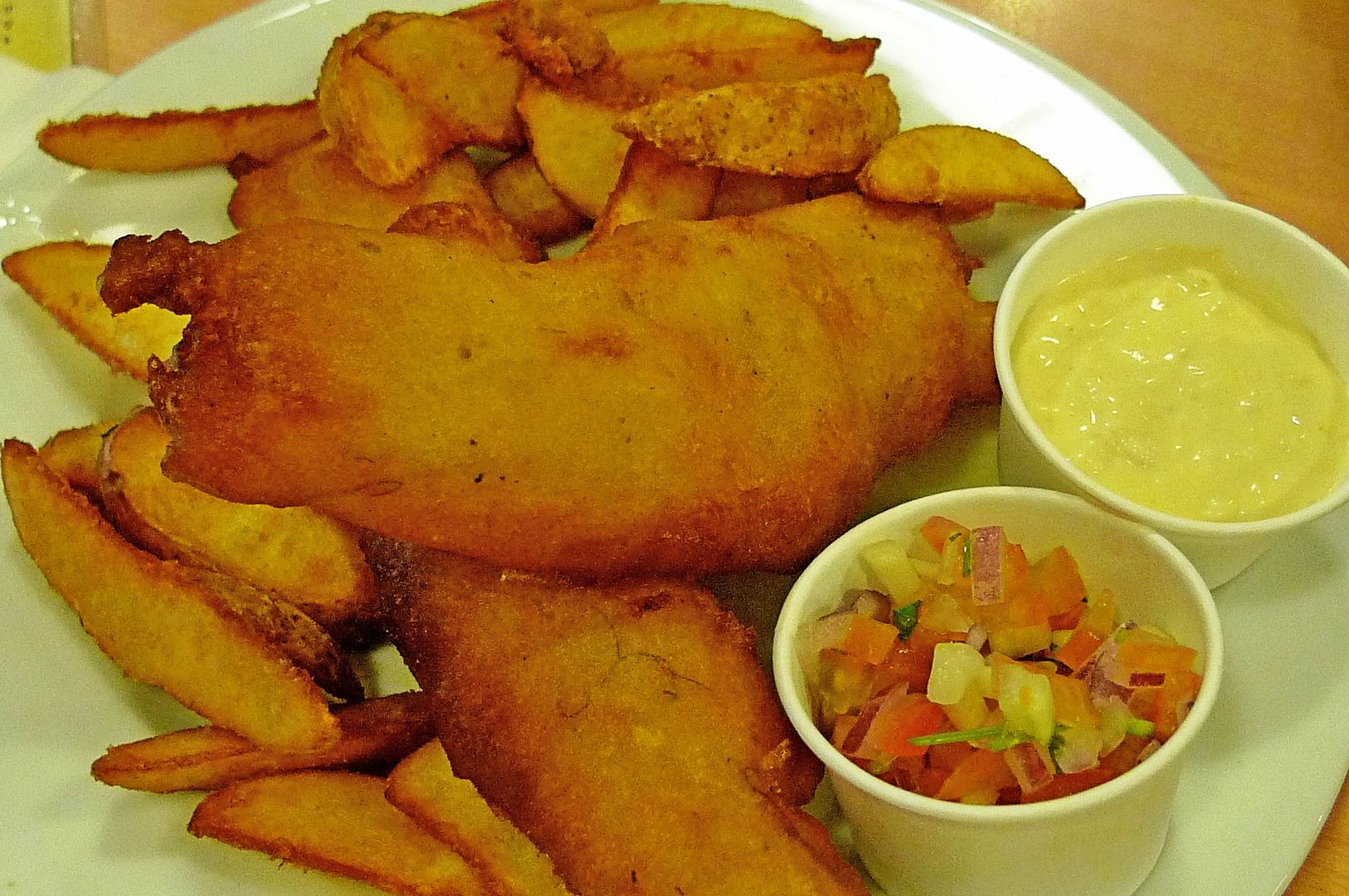 It was fried fillet of dory in beer batter served with potato wedges, homemade tomato salsa and Betty's in house tartar sauce.
Witch herself had
Pork Chops with Country gravy
.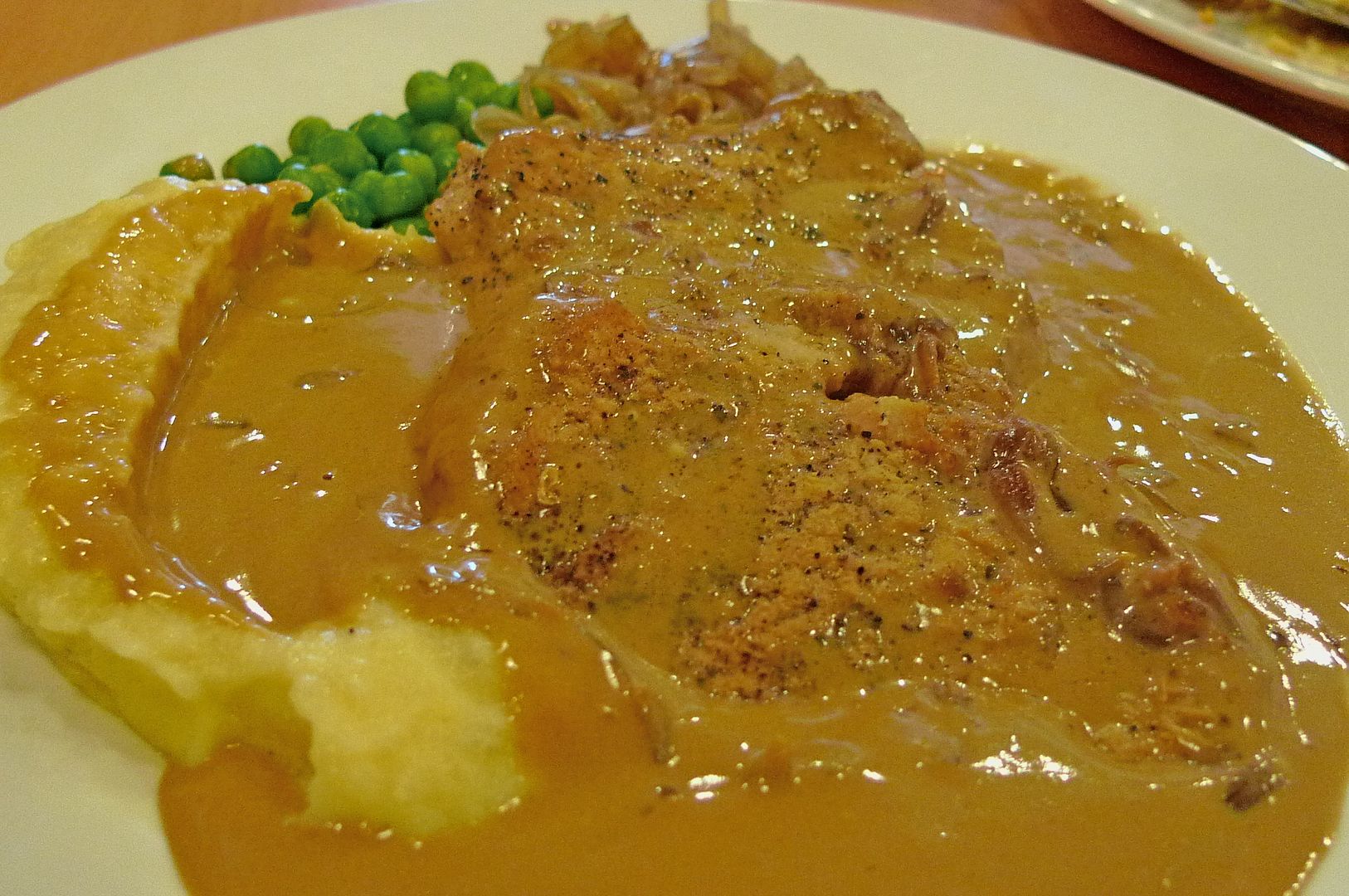 Witch, being the expert food blogger, complained that the pork chop was tough, dry, and overcooked. Luckily I did not order this dish!
Eric
ordered the
Pulled-pork Burger
.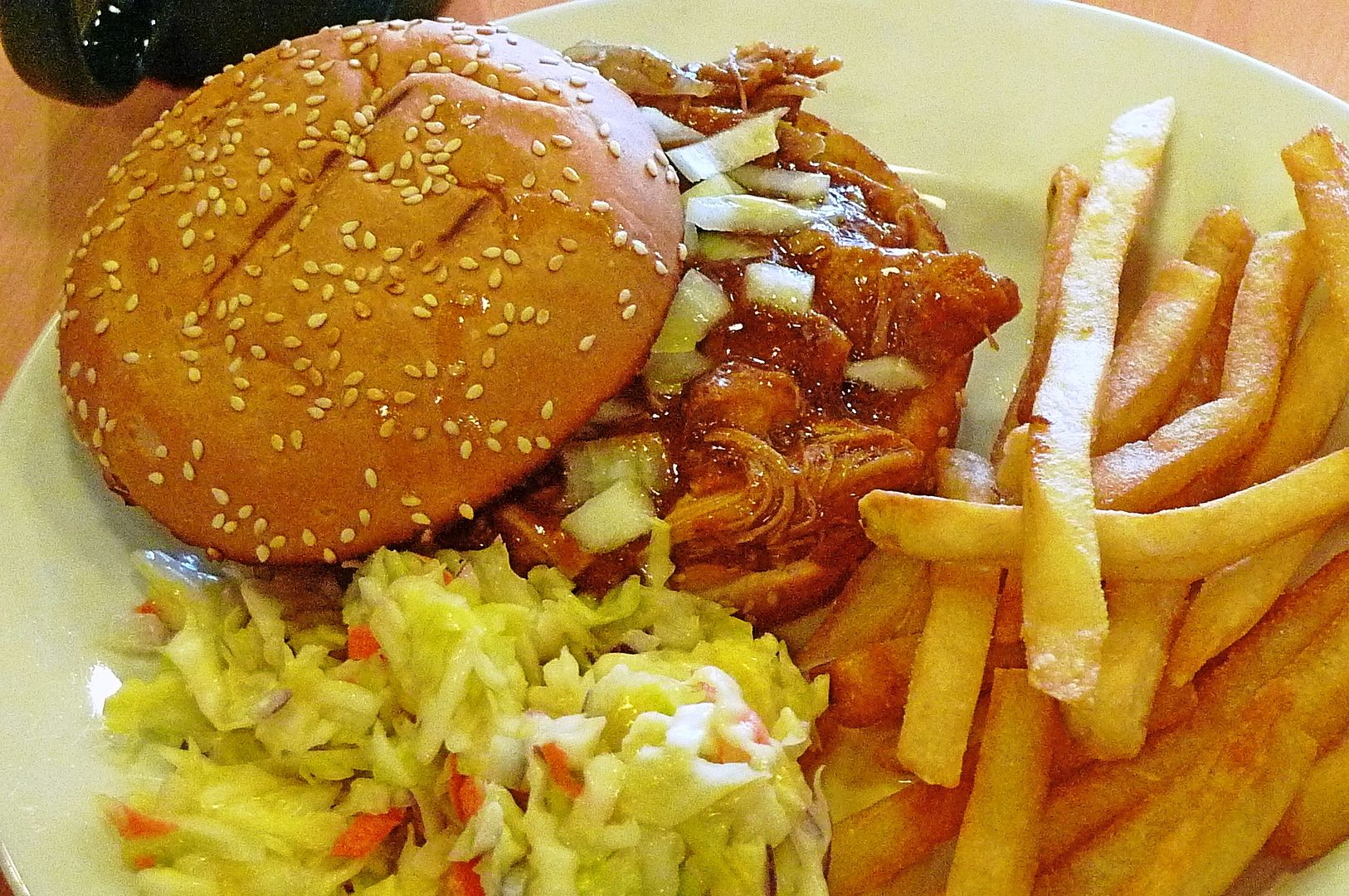 The burger contained shredded or "pulled" pork which had been slow roasted and braised in a special sauce served with coleslaw and fries. Was it nice? Gotta ask Eric!
Erika
had the
Pork Chop with Apples
, which looked very appetizing to me!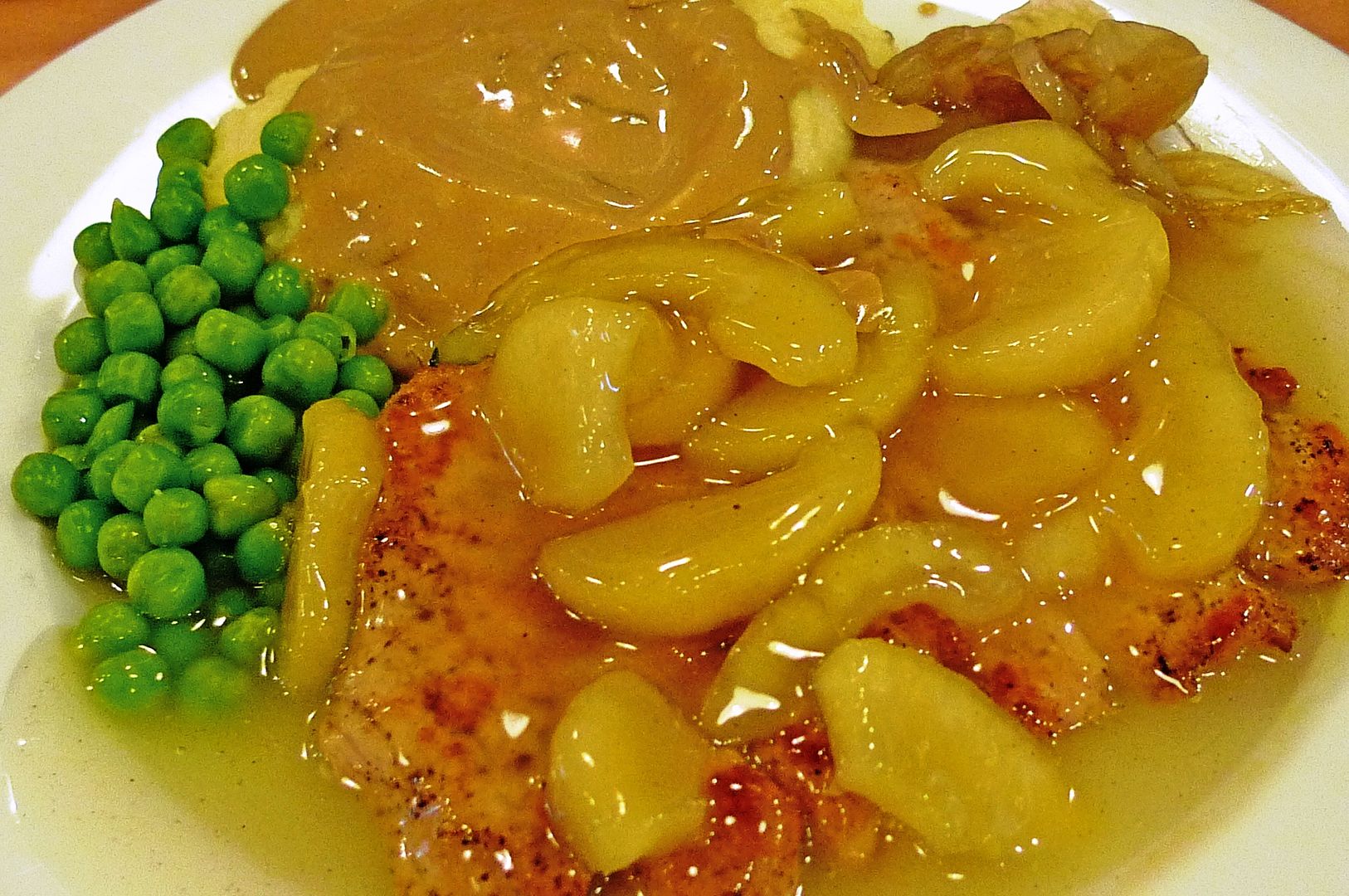 The best dish was probably the
Pork Belly
ordered by both
Grey
and
QuaChee
.
Well, they both praised the dish. Even Witch tried some and said the meat was tender, moist and flavourful! So yes, I will definitely order this Pork Belly on my next visit!
Lastly, we all had
Dog Food
.
No I am not kidding, we really had Dog Food! Here it is!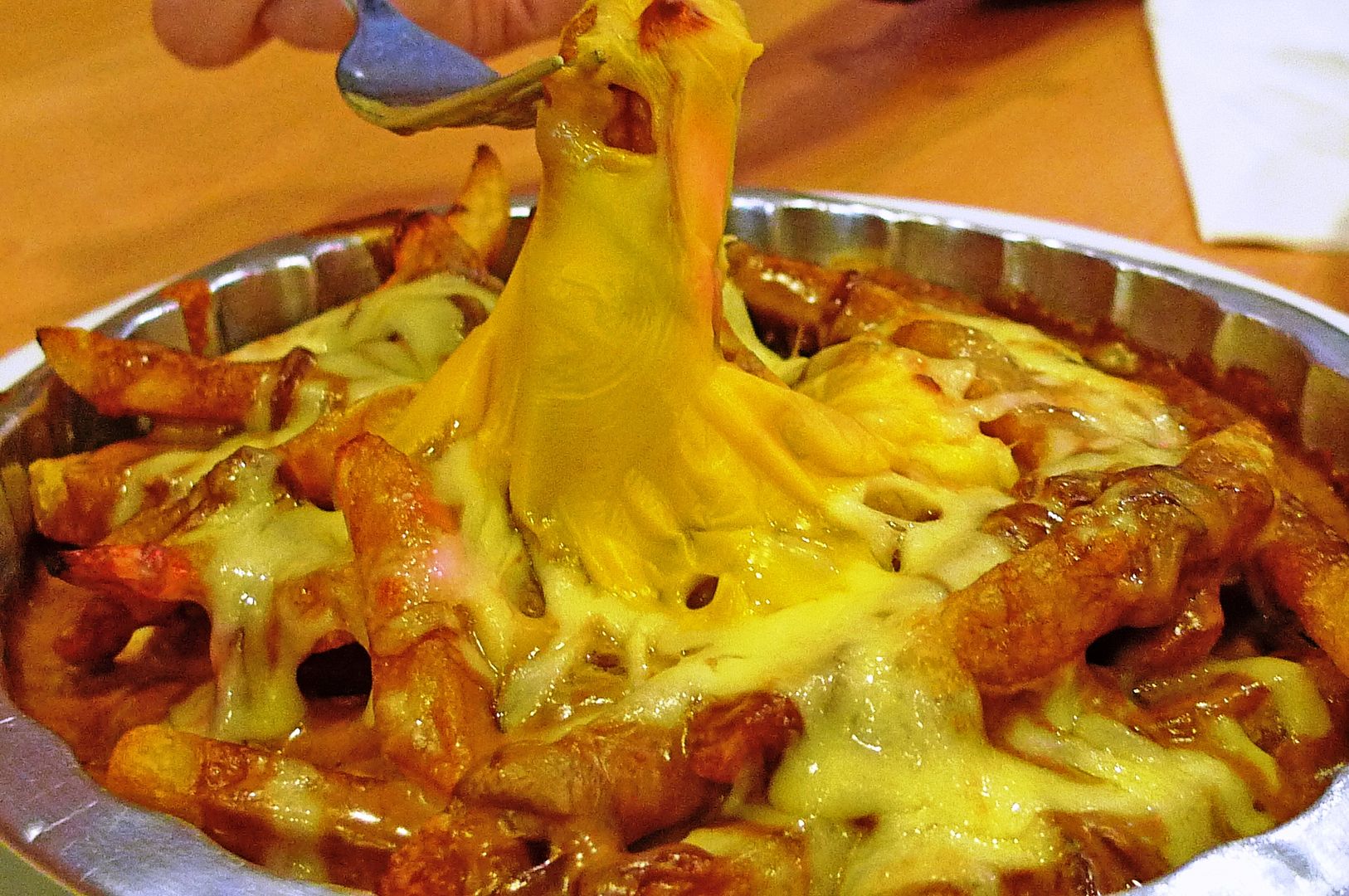 It was actually oven cooked fries drenched in gravy and topped with lots of cheese! Your dog will probably love it! Haha!!
Saucer, Grey and Erika
After filling our tummies with these wonderful food, we commenced with our Secret Santa gift exchange. All our presents were placed under a Christmas tree.
Adrian
, who did not eat anything for lunch except the dog food (don't ask me why!) was the first to take his present. Guess who's his Secret Santa?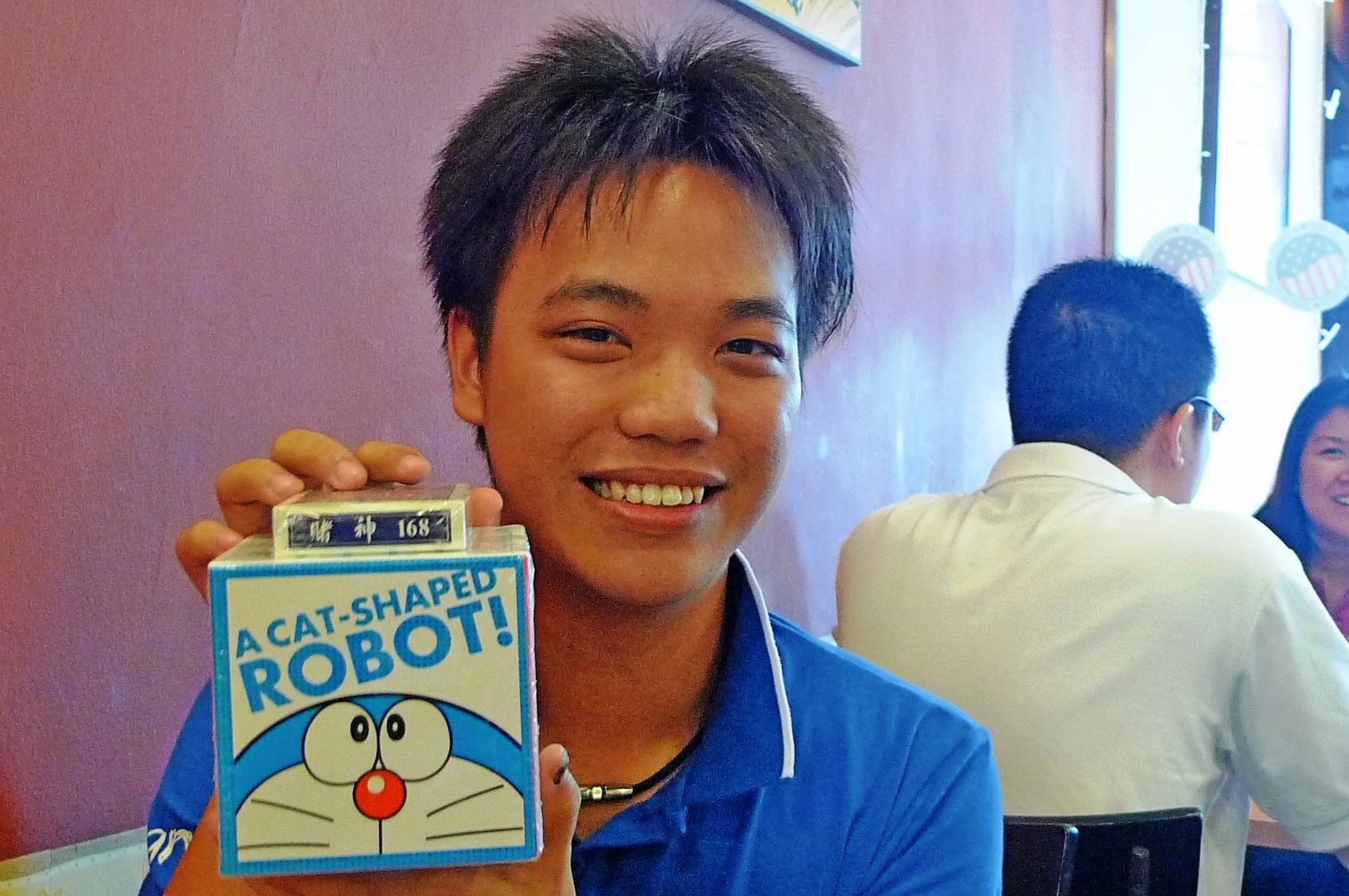 His Secret Santa is Panda ie me! Haha!! I got him a
3D Doraemon Jigsaw Puzzle
and since he is a magician, a pack of cards as well.
I wonder if Adrian had put the pieces of jigsaw puzzles together. If he had, he did not show me! But the end result would look like this.
Image courtesy of TokyoMango
Adrian was having difficulty trying to guess who was his Secret Santa when spoilsport QuaChee asked him what was that tiny panda doing at the bottom of his present!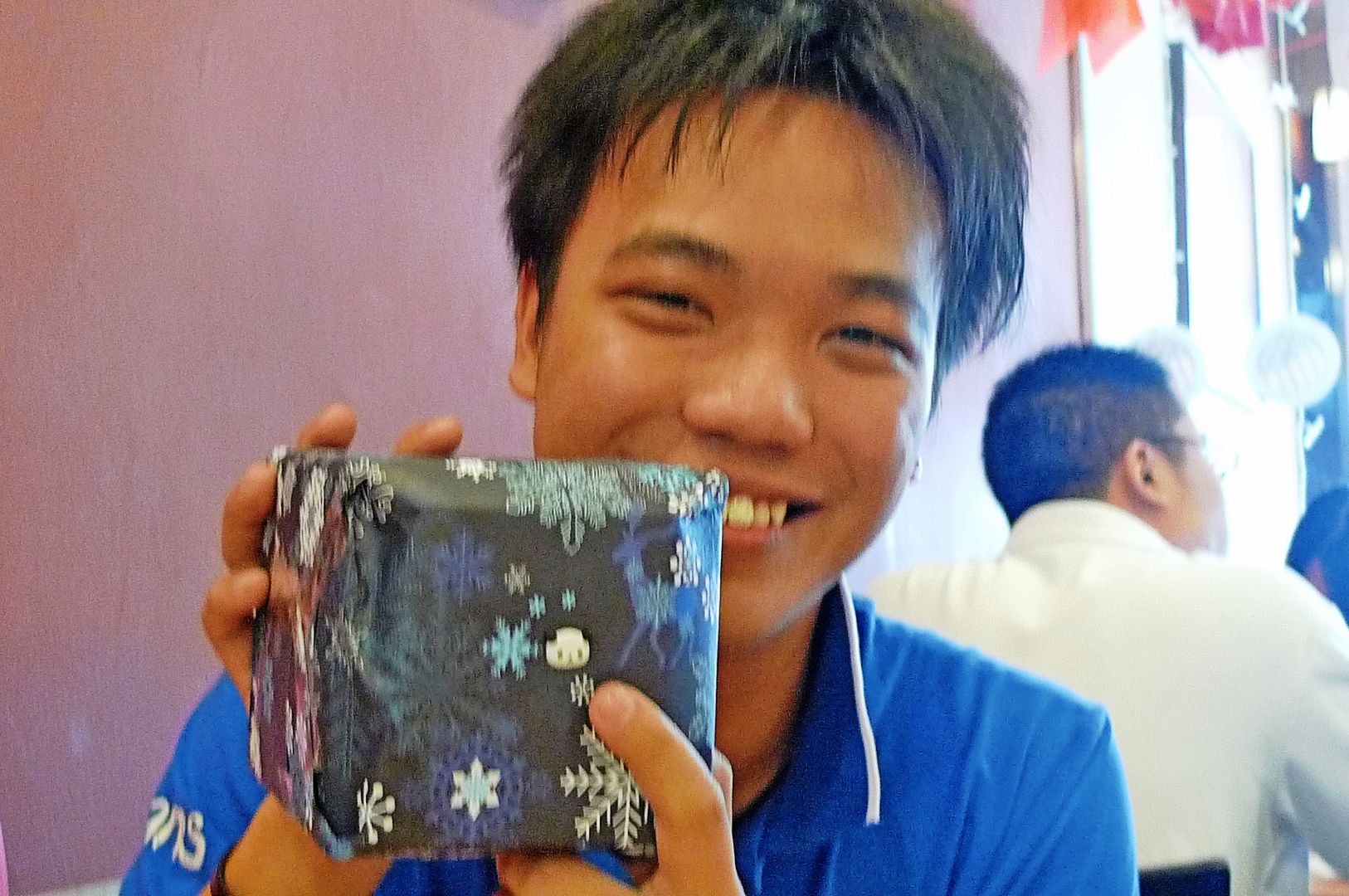 Dammit! A dead giveaway I know! But I was hoping that in the event that Adrian could not guess correctly, I would ask him to look for hints on his present! Oh well....!
Grey received a Bali Spa CD from Erika.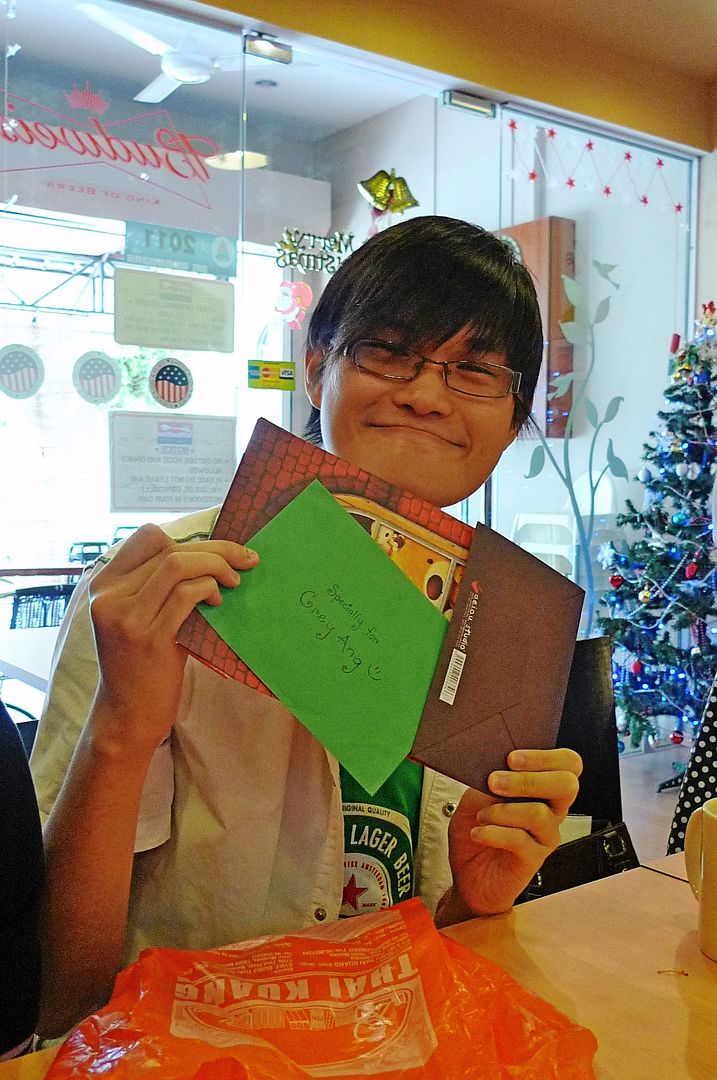 But he managed to guess his Secret Santa because Erika signed her name on the card!
Erika herself received a feather hair band (if not mistaken) from
Caroline
who could not make it for this gathering.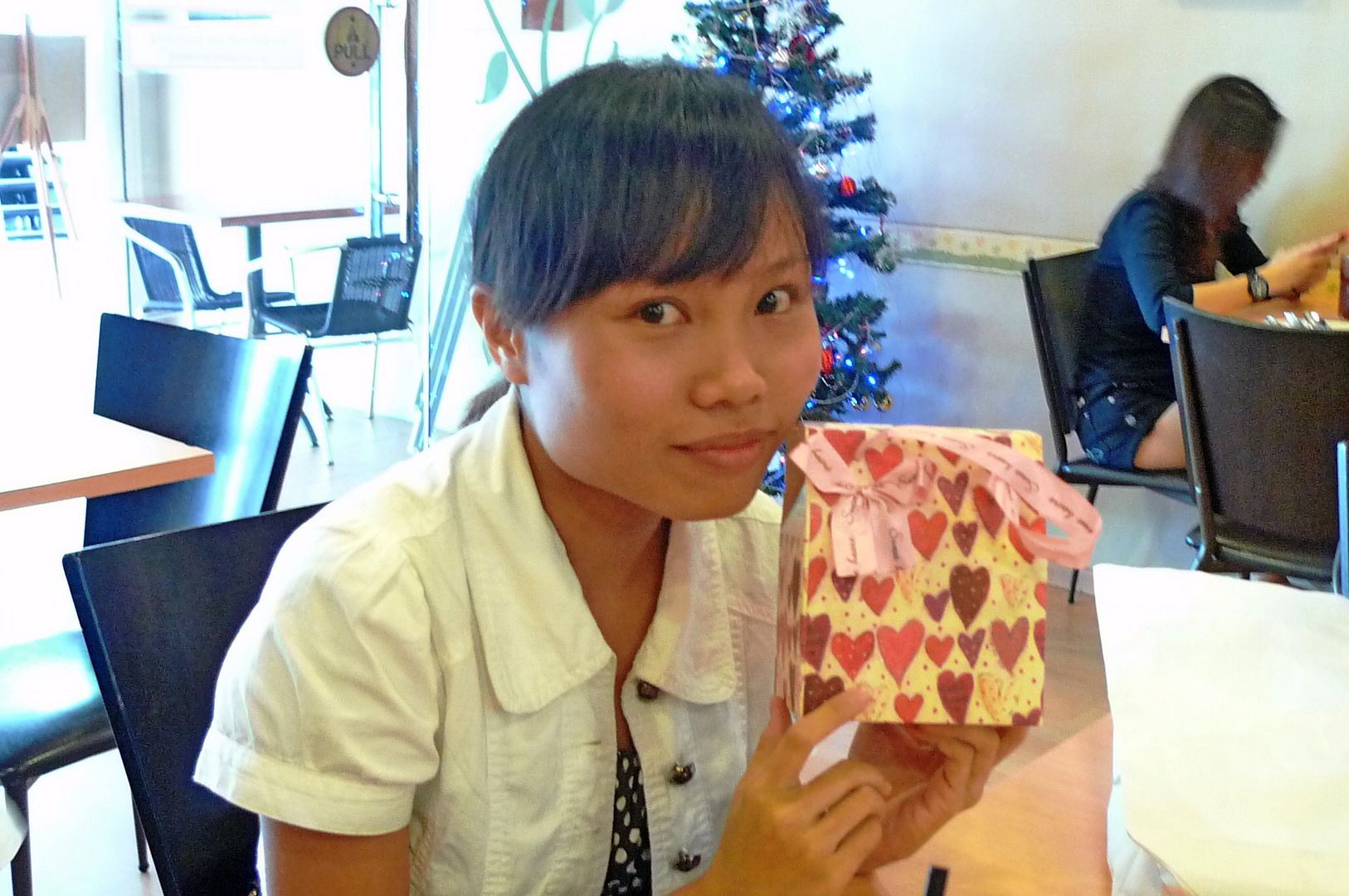 Cute Ethan got a letter puzzle from Grey.
It was supposed to be a gift for Merryn but she had requested earlier that she wanted a present for Ethan instead.
In turn, Saucer received NIPS chocolates from Merryn. I forgot to take photo of Saucer with his gift so I shall borrow from
Merryn's blog
.
Not sure why NIPS chocolates but that's not going to help with Saucer's weight, that's for sure!
Saucer's wifey, Witch received a gift from the magician Adrian and it was a Starbucks tumbler! Nice!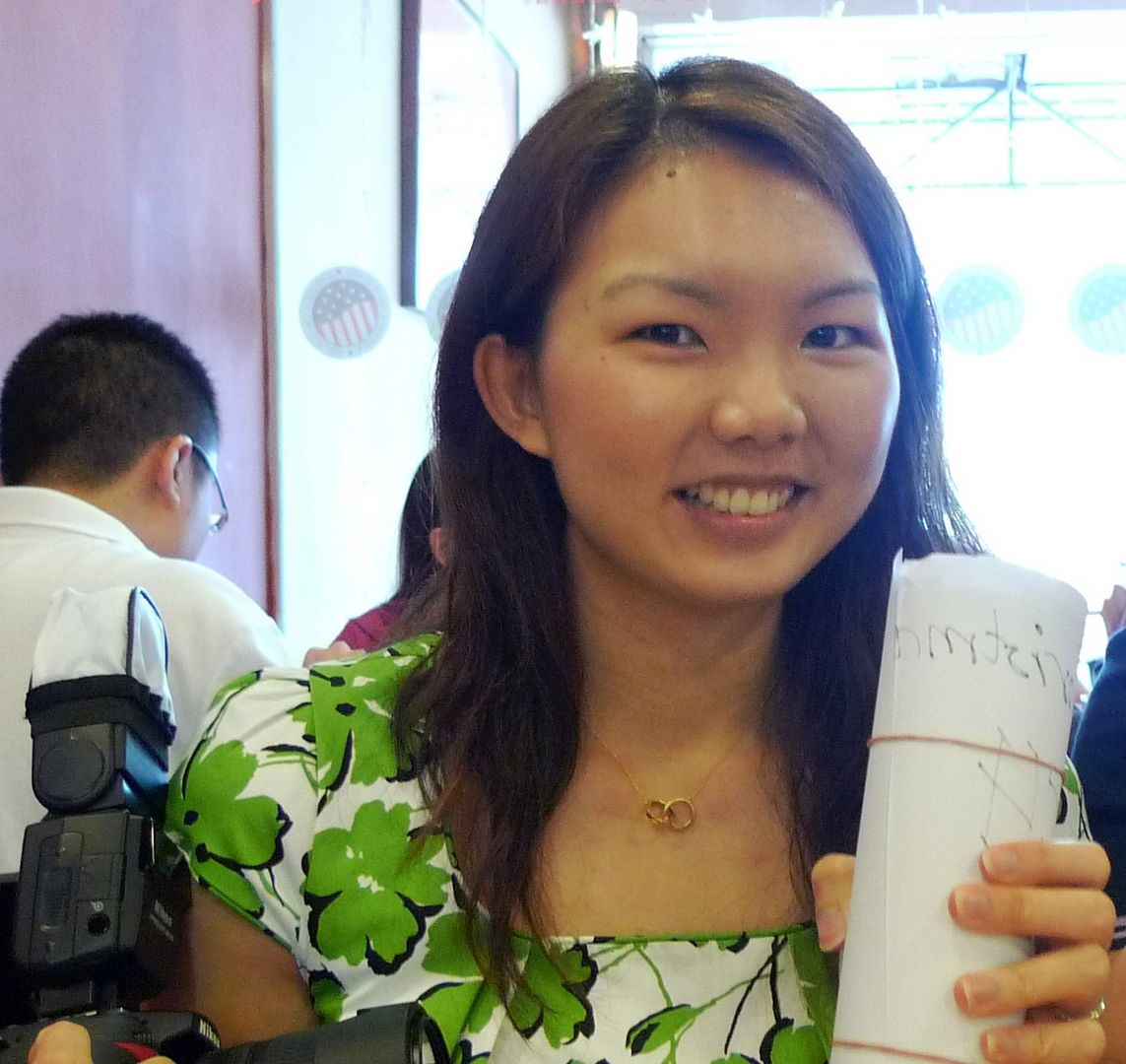 She managed to guess who her Secret Santa was! She must have used her witchy spell!
QuaChee's gift was a puzzle because it looked kinda funny.
It turned out to be a T-shirt! But it was no ordinary T-shirt. Look at that! Haha!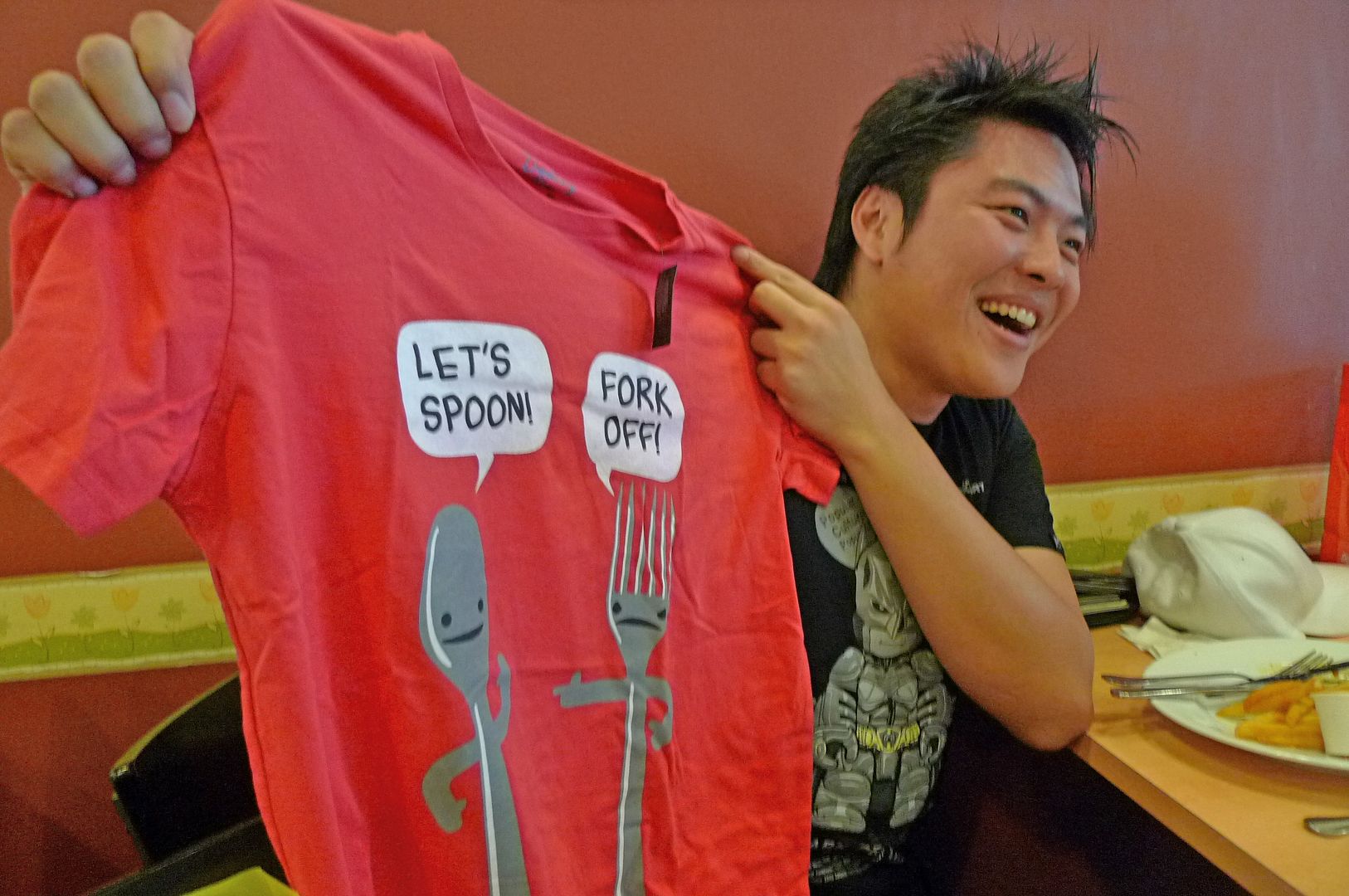 With such a naughty T-shirt, QuaChee must have thought it was from Merryn, but he was wrong! It was from....Witch! *gasp*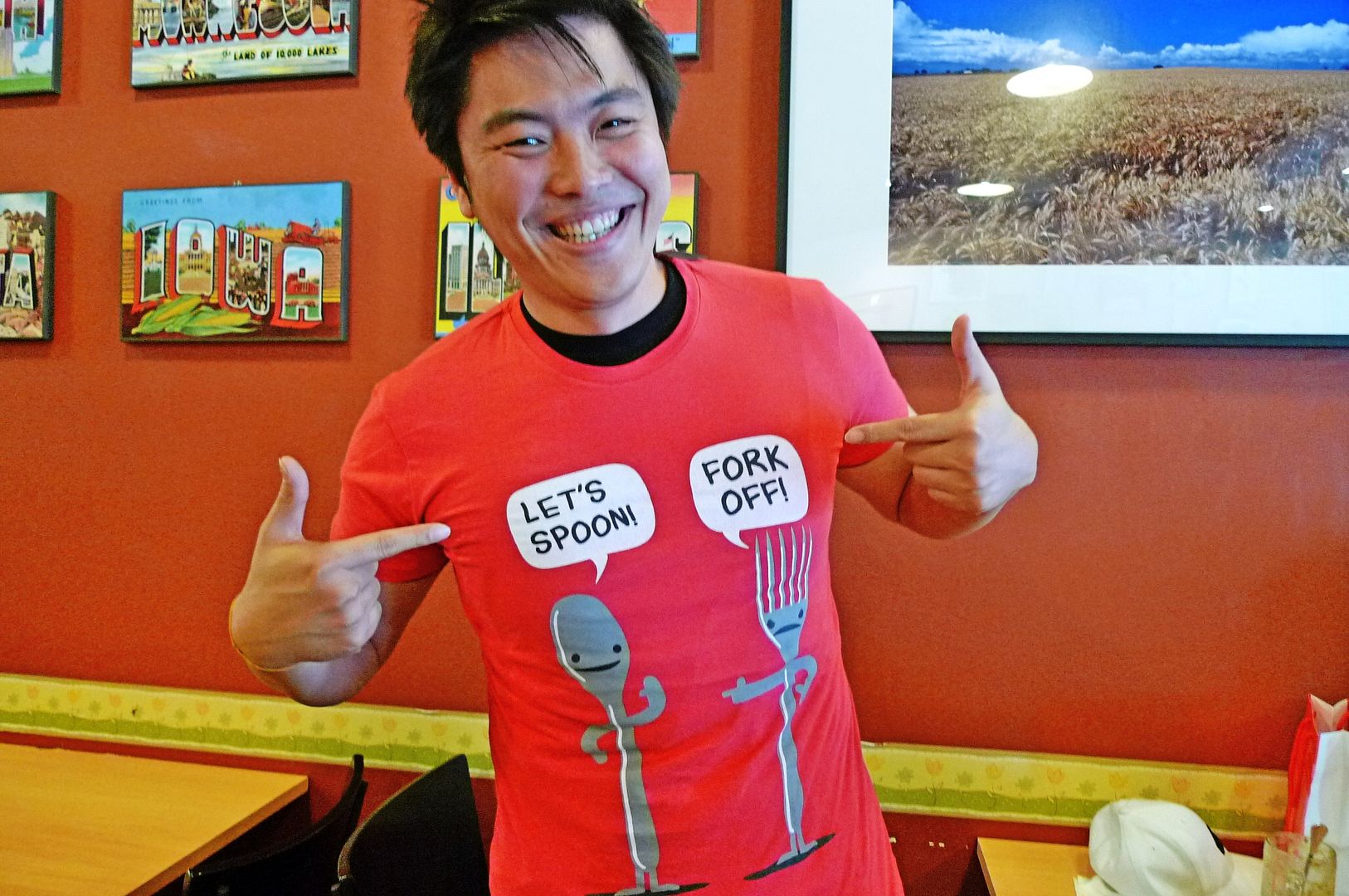 In turn, Eric received his gift from QuaChee, which was a notebook. What?! A laptop?
No, just a notebook.
Look here at Eric happily talking on the phone with his darling Caroline while
pretending to admire
admiring QuaChee's
laptop
notebook.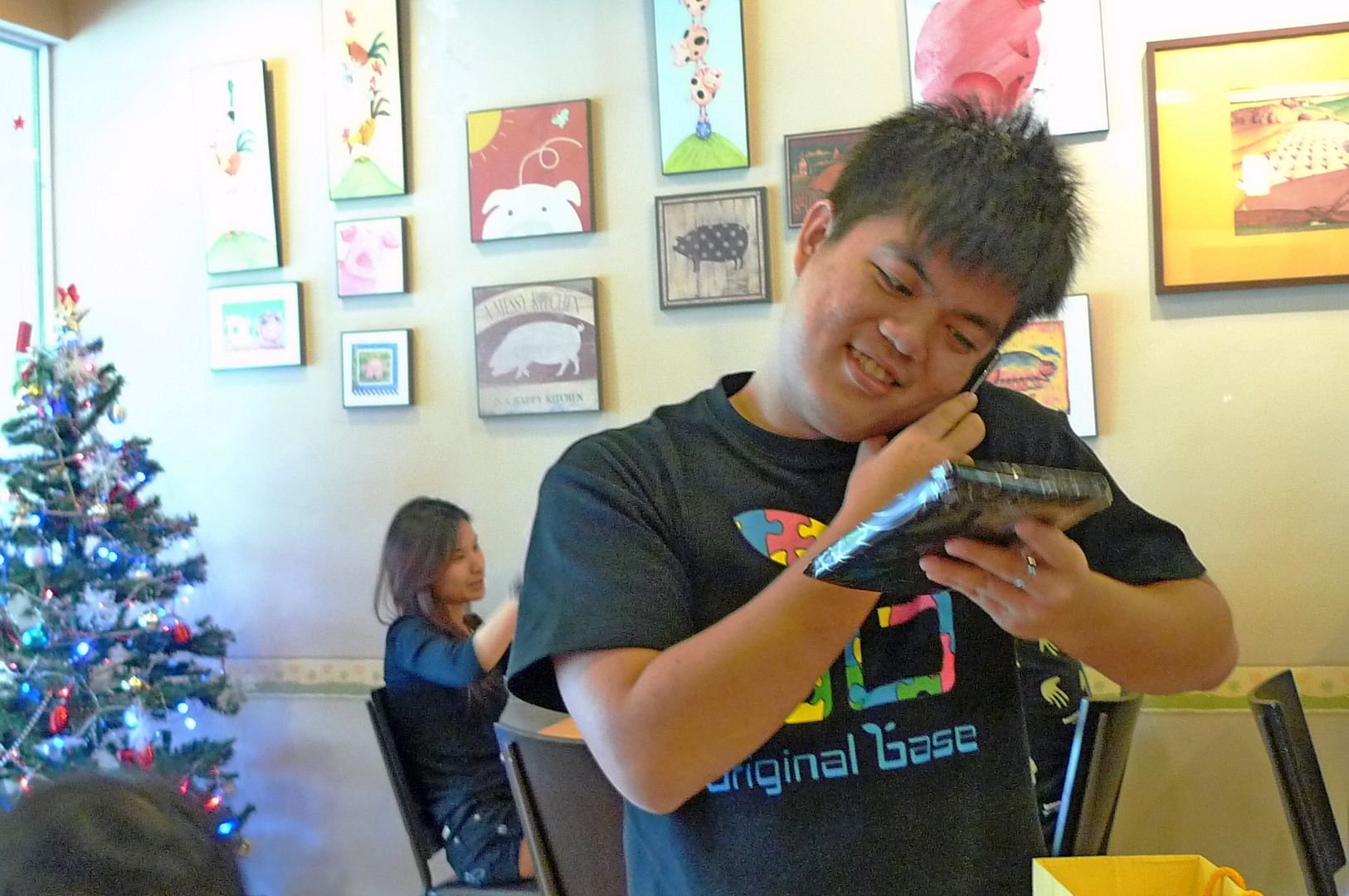 Although Caroline was not present at the gathering, she was part of the Secret Santa event and so she also received a gift, which I think was an umbrella from Saucer.
Eric received the gift on her behalf.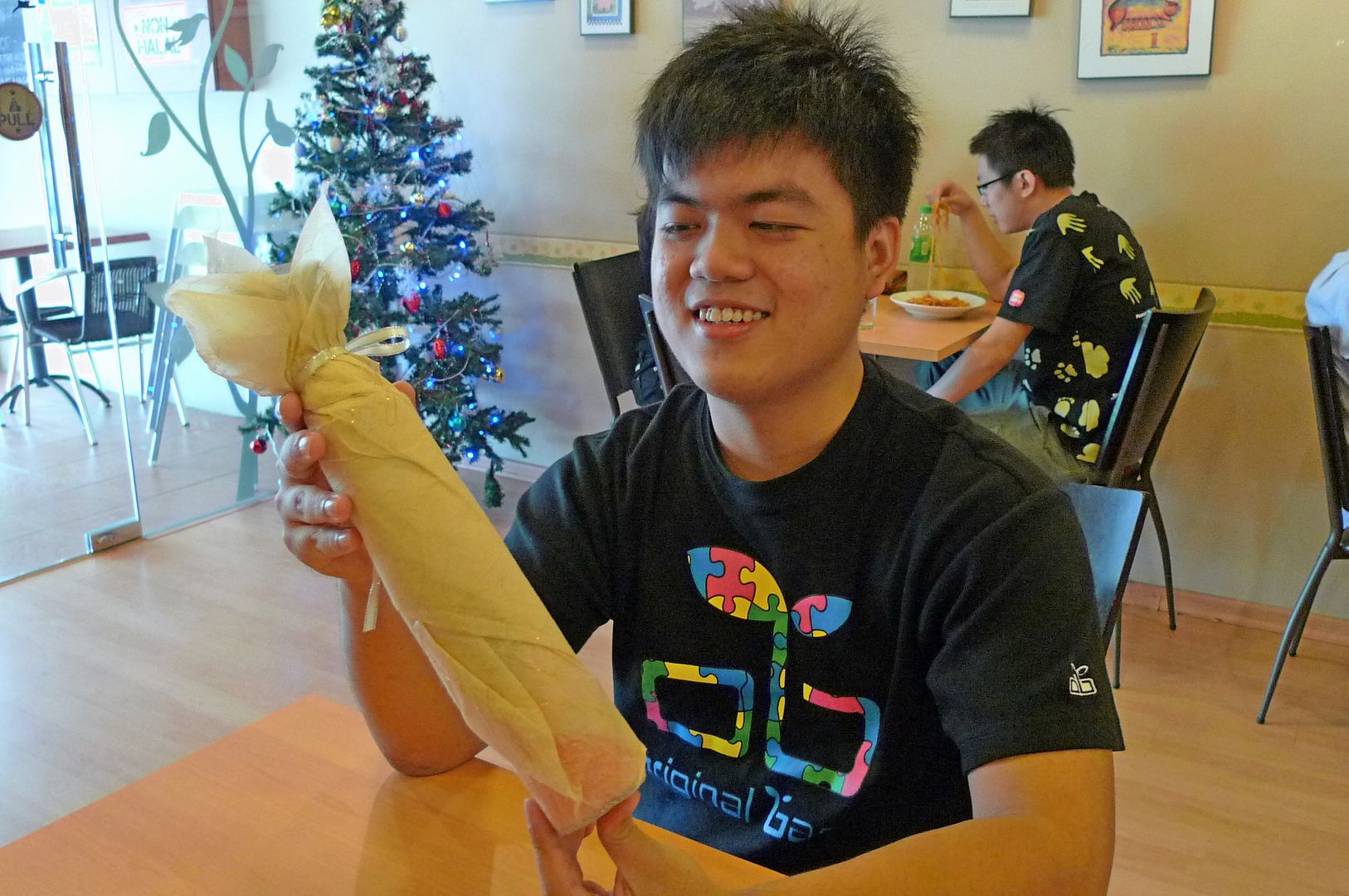 Now that I have mentioned everyone, who do you think was my Secret Santa? OK, I give you a minute to think.
It was from no other than Eric! And I managed to guess it was him simply because he had earlier told us that he forgot to wrap his present and his was the only unwrapped present!
Anyway, what did he get me?
Photo courtesy of Merryn's blog
A giant panda head!!
Oh! So naughty of QuaChee to place that drink there! Luckily, I sat next to him and wearing this T-shirt I'm sure you can guess why! Haha!
Photo courtesy of
Merryn's blog
Thanks to Eric, now I can take photo with the rest of the gang. I just need to remember to bring my panda head every time I go out with them! Haha!
Ok, here's one for the album!
It was a fun and enjoyable day with my blogger and Twitter friends at Betty's Midwest Kitchen!
Looking forward to my next Secret Santa event this December!