I am not a fan of vegetarian food. I mean I like to eat vegetables, but I don't like to eat vegetables that pretend to be meat. Do you get what I am trying to say?
Well, last night, I went to a "
lou sang
" dinner with my family at
Kuan Yin Vegetarian Restaurant
located at Section 17, Petaling Jaya. Now although it is a vegetarian restaurant, I was looking forward to my dinner as I have been there several times and their food were really quite good!
While waiting for our food to arrive, we were given three different appetizers.
Chips
Chinese Rojak
Dry chilli barbequed bean curds
(pretending to be "
yuk kon
" pork)
I loved the chips and the Chinese rojak, but didn't quite like the barbequed bean curds. Give me real pork meat any time! Haha!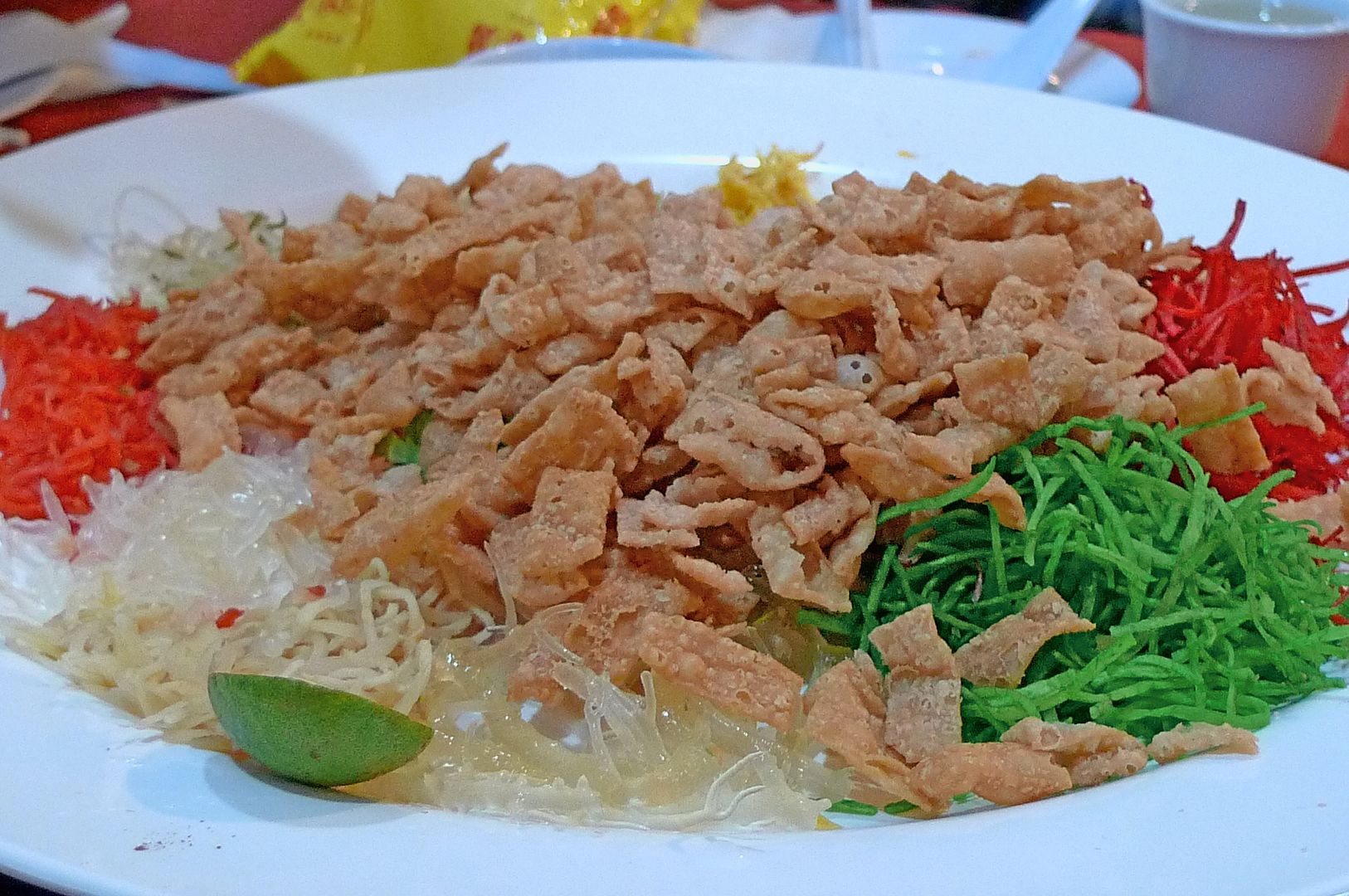 We started dinner with the
yee sang
. It is a normal practice to start any Chinese New Year dinner with
yee sang
. Of course before eating it, everyone must toss the
yee sang
and mix up all the ingredients on the plate. The higher you toss, the more prosperous you will become!
Now this is my plate of
yee sang
. It was yummylicious!!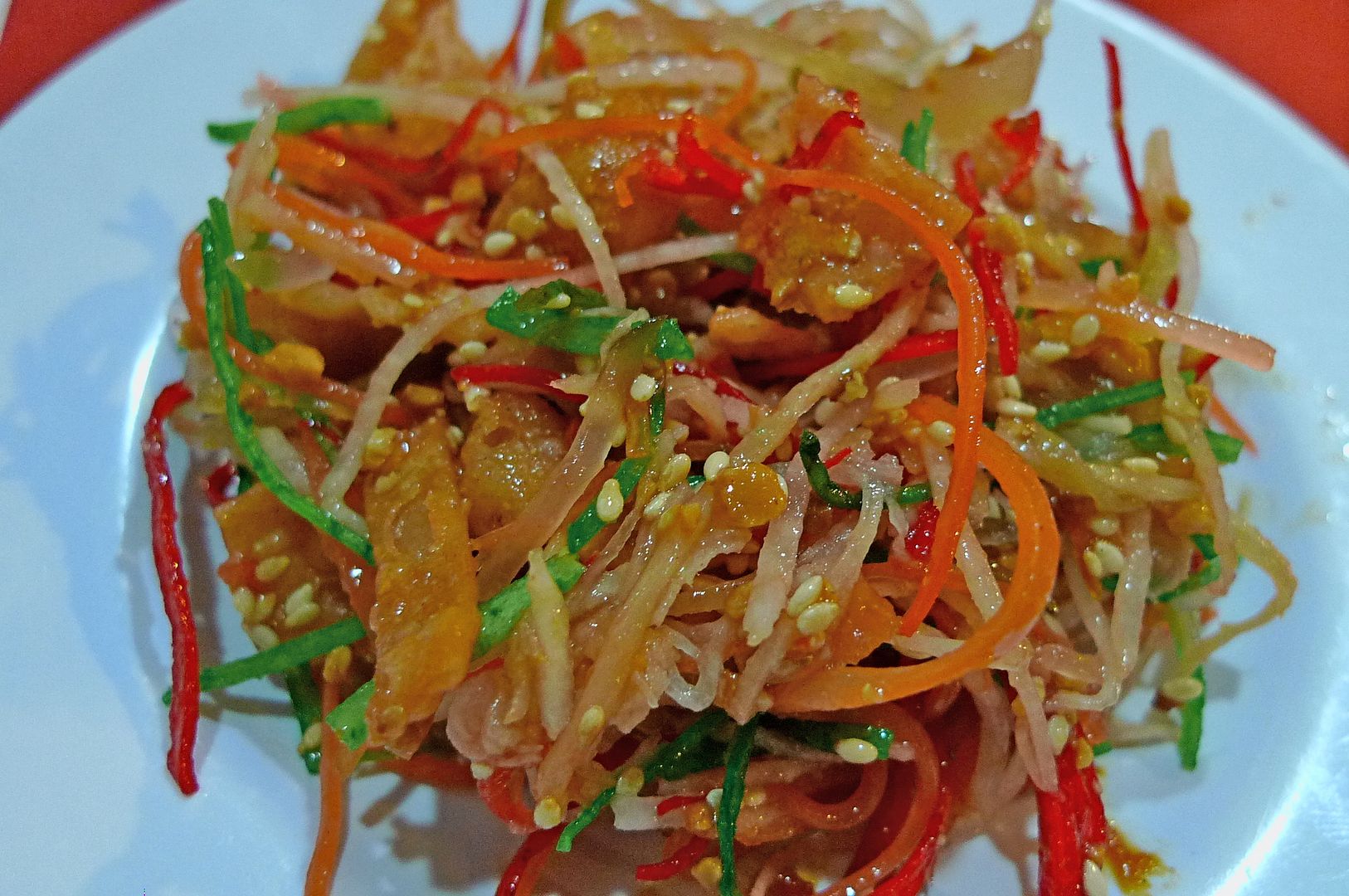 As I have mentioned earlier, I do not like ordering "meat" dishes at a vegetarian restaurant. I prefer to eat real meat. But the
sweet and sour fragrant meat
(
ku lou yuk
) at this restaurant was delicious!
If you do not know what to order at this restaurant, this dish is a safe bet.
Altogether we ordered 5 dishes (excluding the
yee sang
). All the dishes came out at the same time, which was good. We had a bowl of
brown rice
each.
One of the other dishes was the
yam basket
(
fatt put
). This is my brother's favourite and he would order this every time he eats here.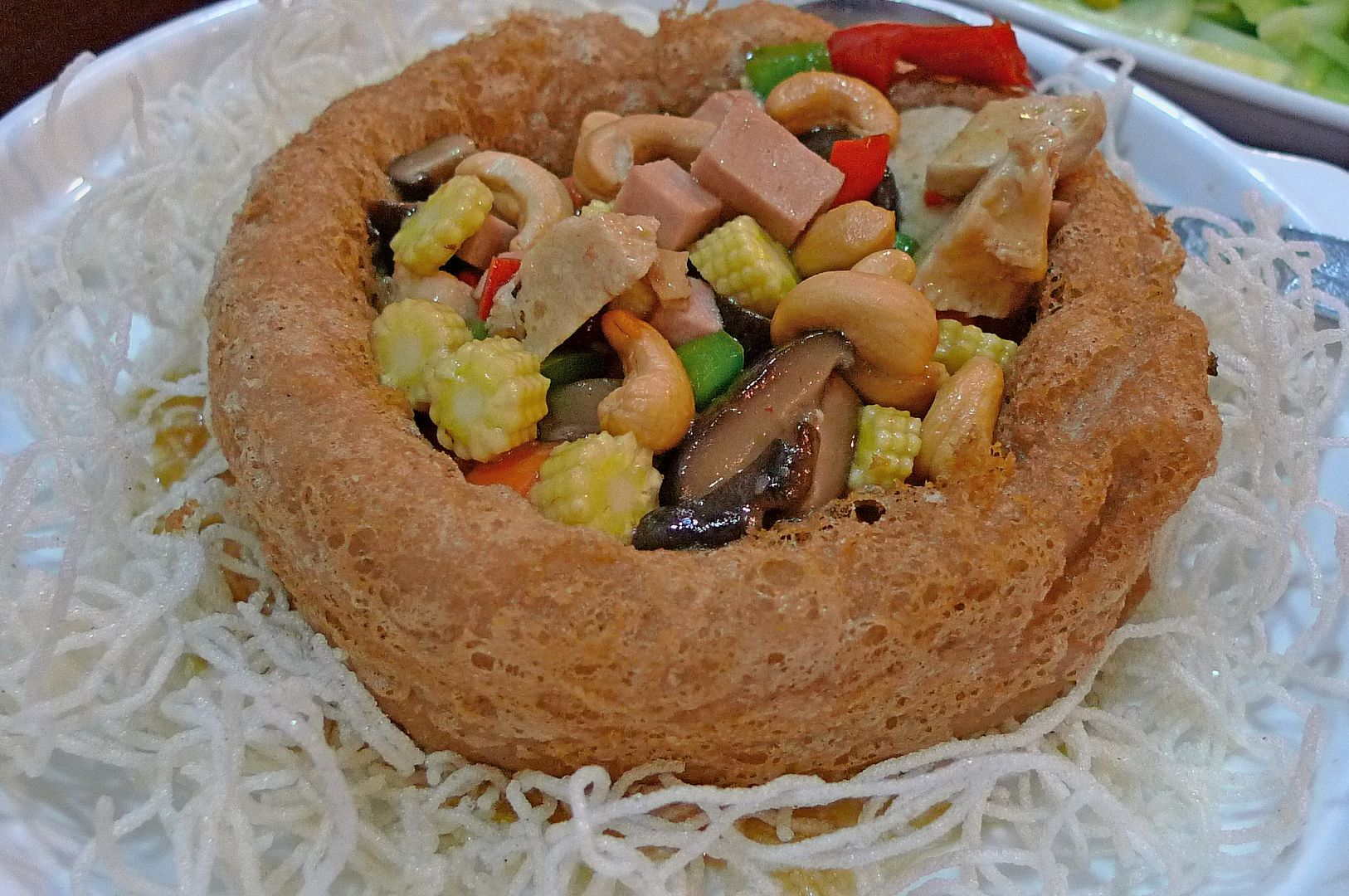 We also ordered the
sliced beancurds with mushrooms and vegetables
. The sauce made this dish very delicious and I even slathered some of the sauce onto my rice for extra flavour!
Whenever I go to a vegetarian restaurant, I usually only order pure vegetable dishes and not vegetables masquerading as meat. And so for this dinner, we had
stir-fried vegetables
(
lai pak
)
with ginger and nuts
.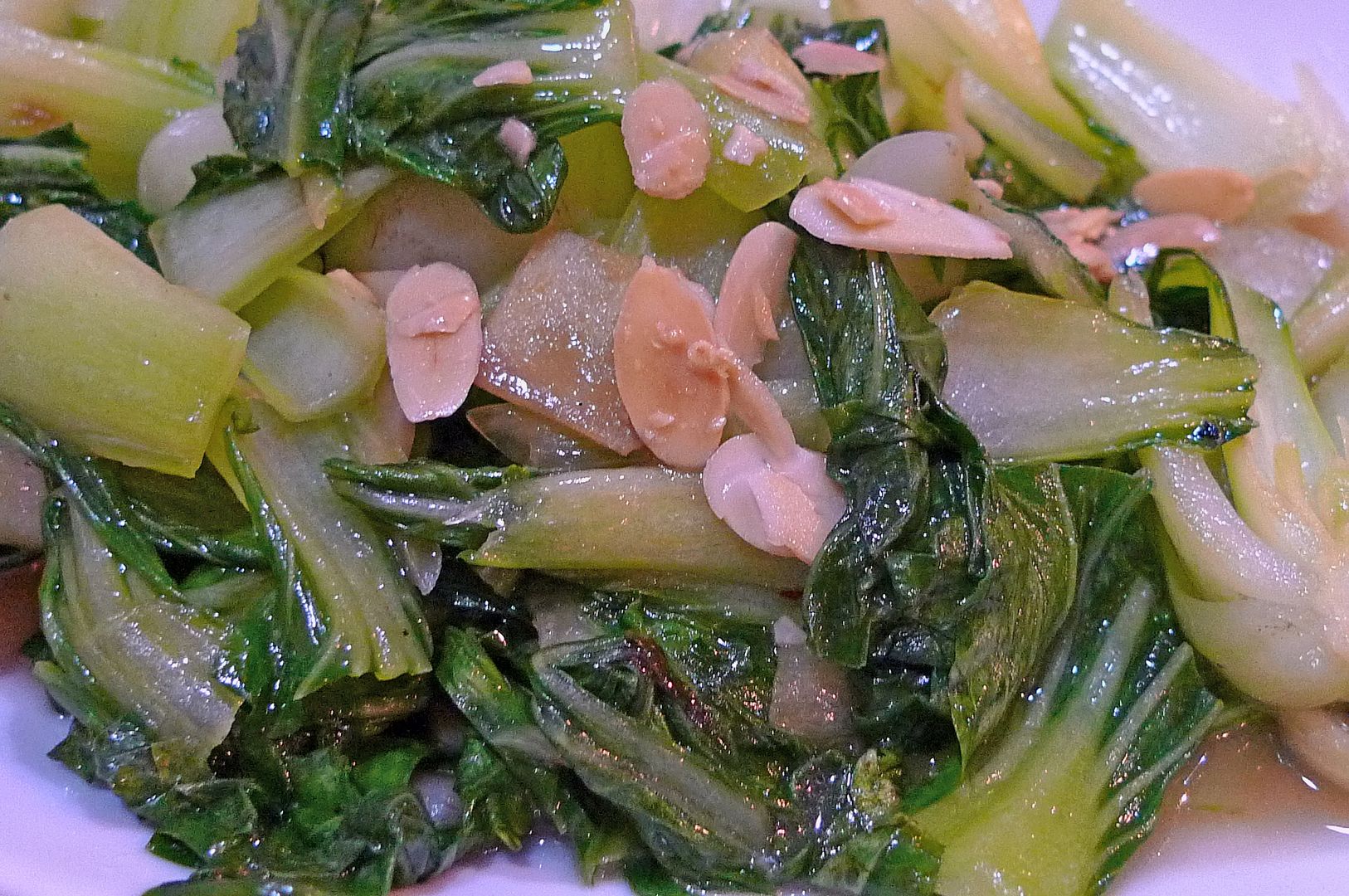 And
kangkung belacan
.
This was a bit too salty for me, otherwise it was good.
All in all, it was a pretty satisfying dinner but with quite an expensive price tag. It costs us about RM180 with the most expensive being the
yee sang
at RM40.
If you are into vegetarian food, this is a good restaurant to go to.
Kuan Yin Vegetarian Restaurant,
No 1084, Jalan 17/29,
46400 Petaling Jaya,
Selangor.
Tel : 03-79574528