I enjoyed walking around in Bangkok.
During my Bangkok trip late last year, my friend and I spent most of our time walking around and shopping.
There was this statue located opposite
Dusit Thani Hotel
where we stayed. It was actually the statue of
King Rama VI
, who reigned as King of Siam from 1910 to 1925.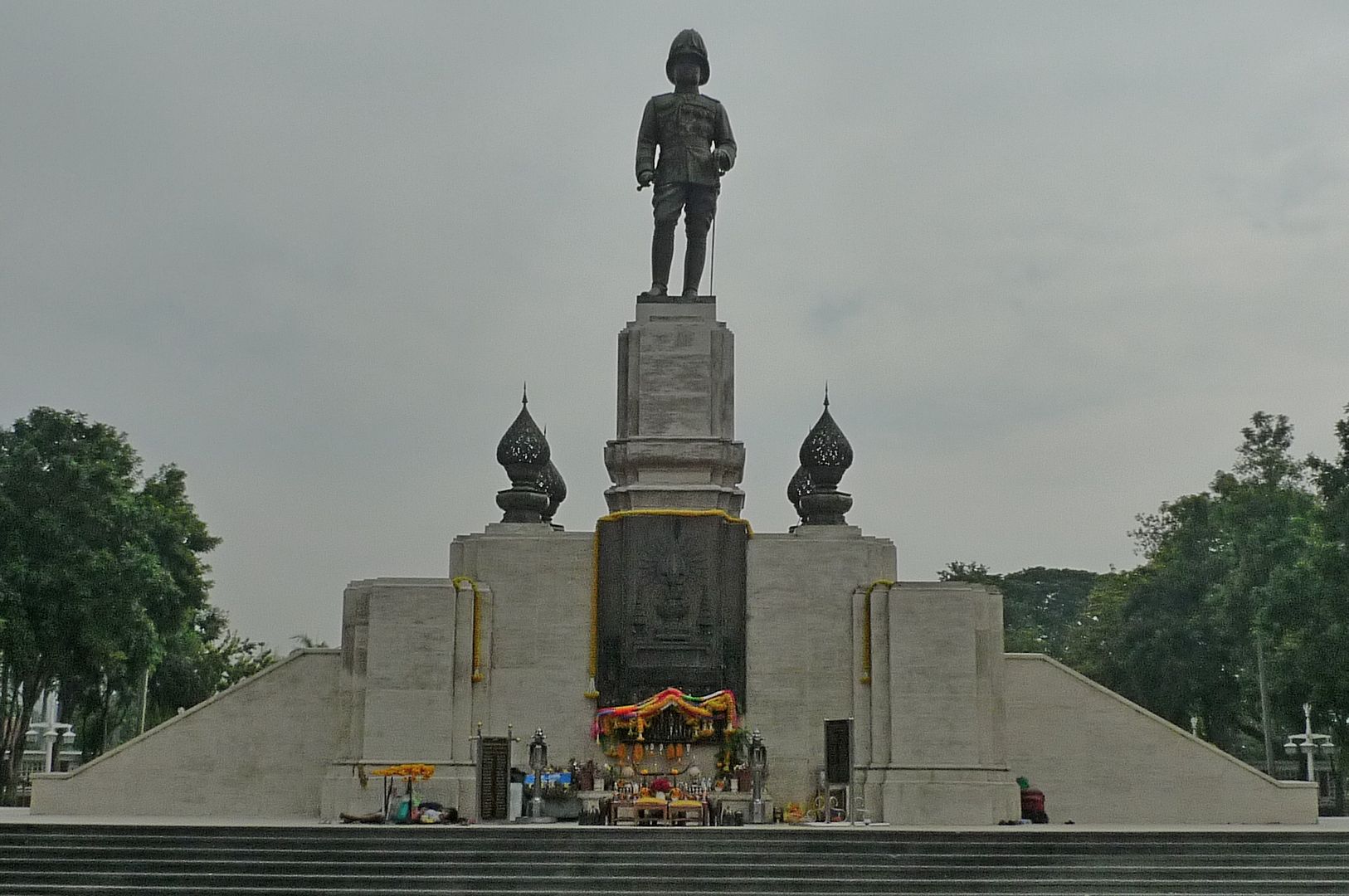 The statue stood at the southwestern entrance to Bangkok's famous
Lumpini Park
at the junction of Rajdamri Road and Rama IV Road. It was a pity we did not have the time to visit the park as it has a man-made lake where visitors can rent boats. It is also a good place to jog and cycle and it contains a public library, an indoor stadium and even a dance hall!
Well, I will make sure I visit
Lumpini Park
the next time I go Bangkok! Oh! I even found a map of Lumpini Park
HERE
.
By the way, I saw these below the King Rama VI statue.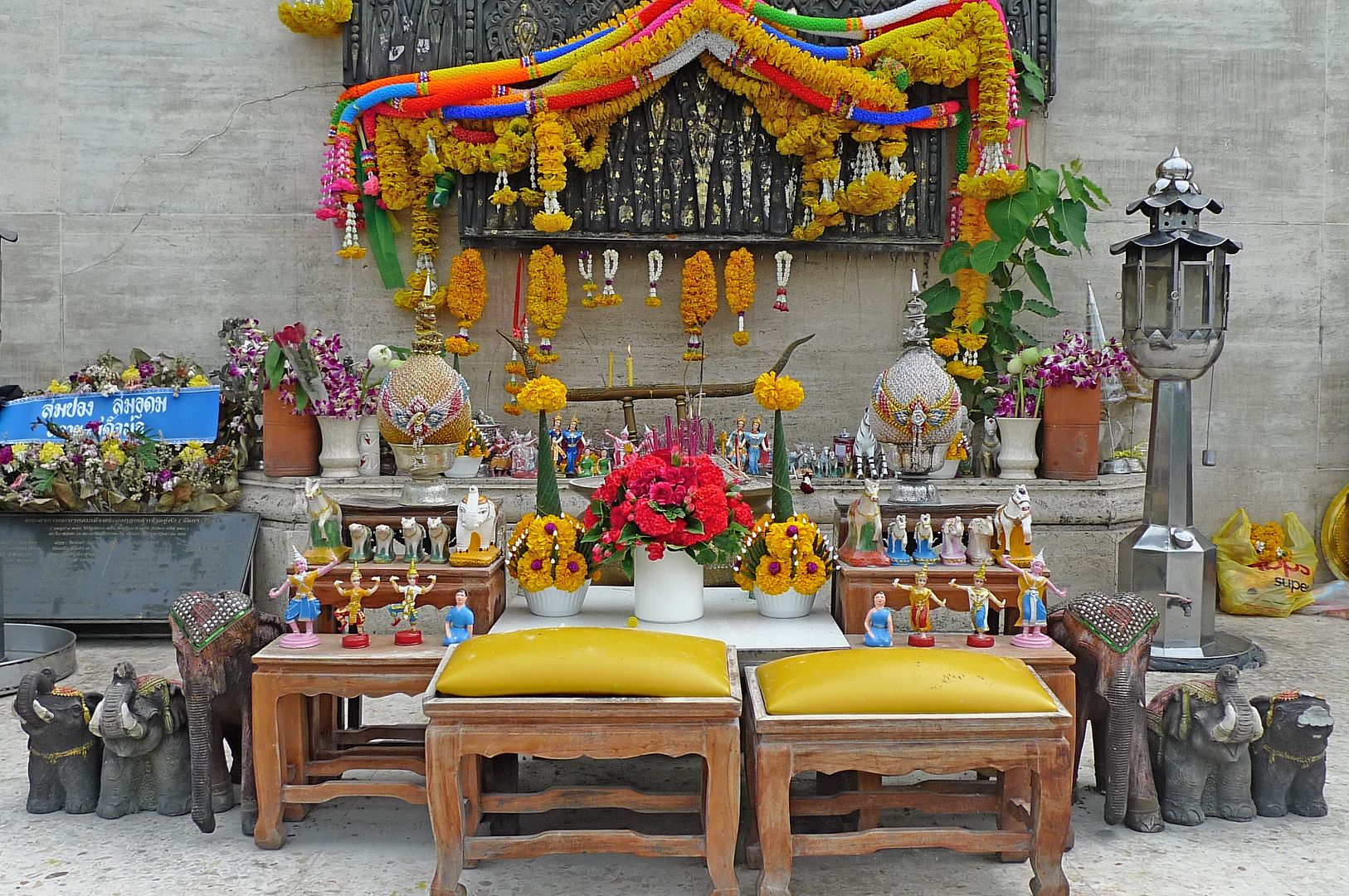 Although walking is good, I actually enjoy traveling around in
tuk tuks
! Here I took a photo while traveling in one!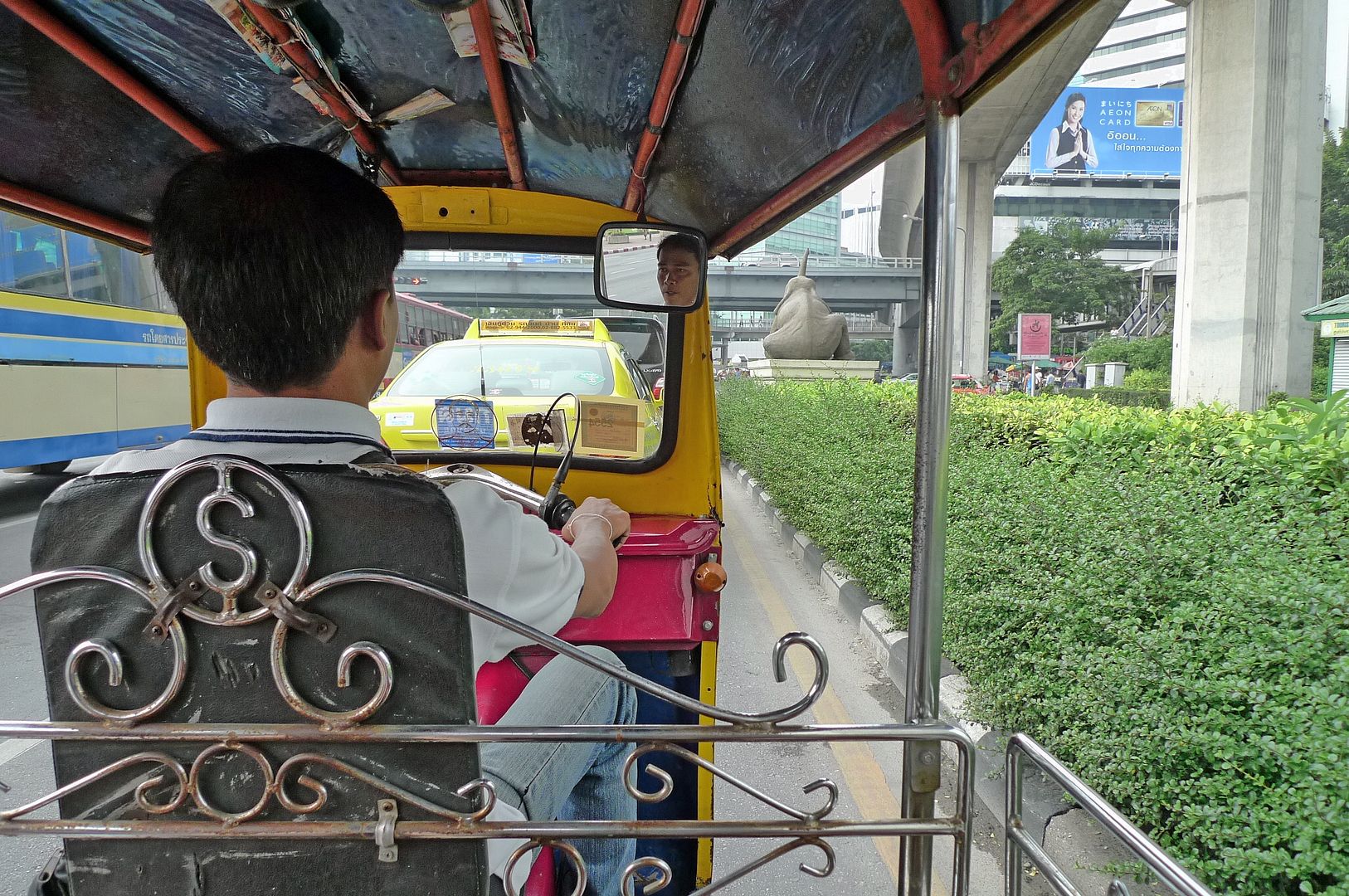 Tuk tuk is one of the fastest ways to travel in congested Bangkok roads. The drivers simply know how to weave in and out of the traffic at breakneck speed! Sit in a tuk tuk if you want to get somewhere fast!
There are lots of temples to visit in Bangkok, but this time I chose just one, if you don't count
The Erawan Shrine
. But I forgot the name of this temple!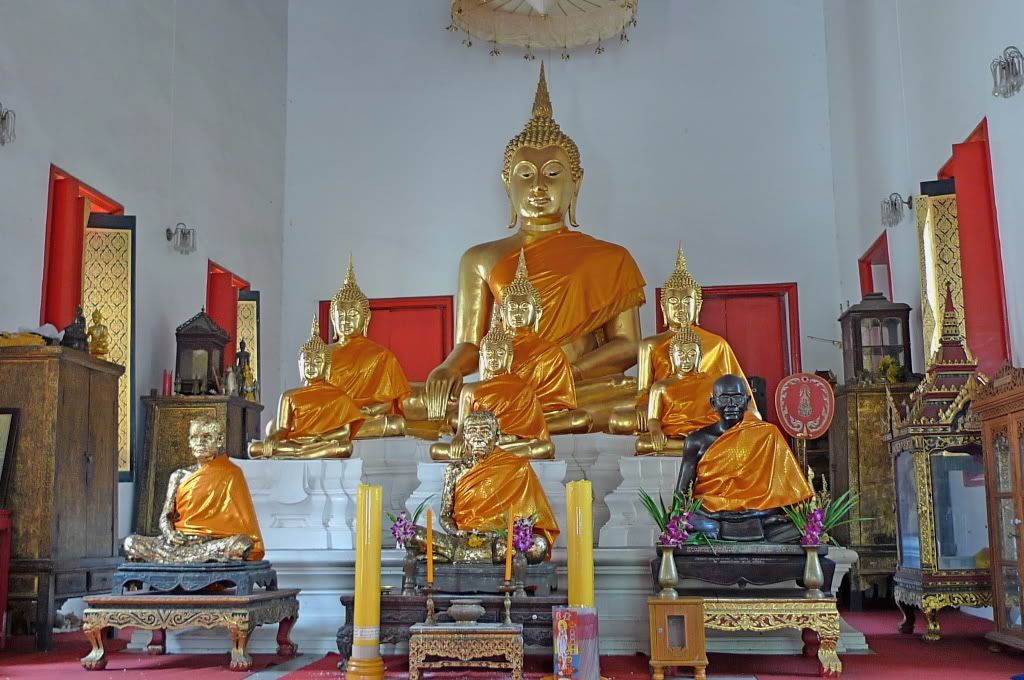 I was told that it was not good to take pictures of humans with these holy statues together inside a temple. However, taking pictures of people with Buddha statues outside the temple is OK.
This is the front view of the temple. It is not a very grand looking temple, I must say.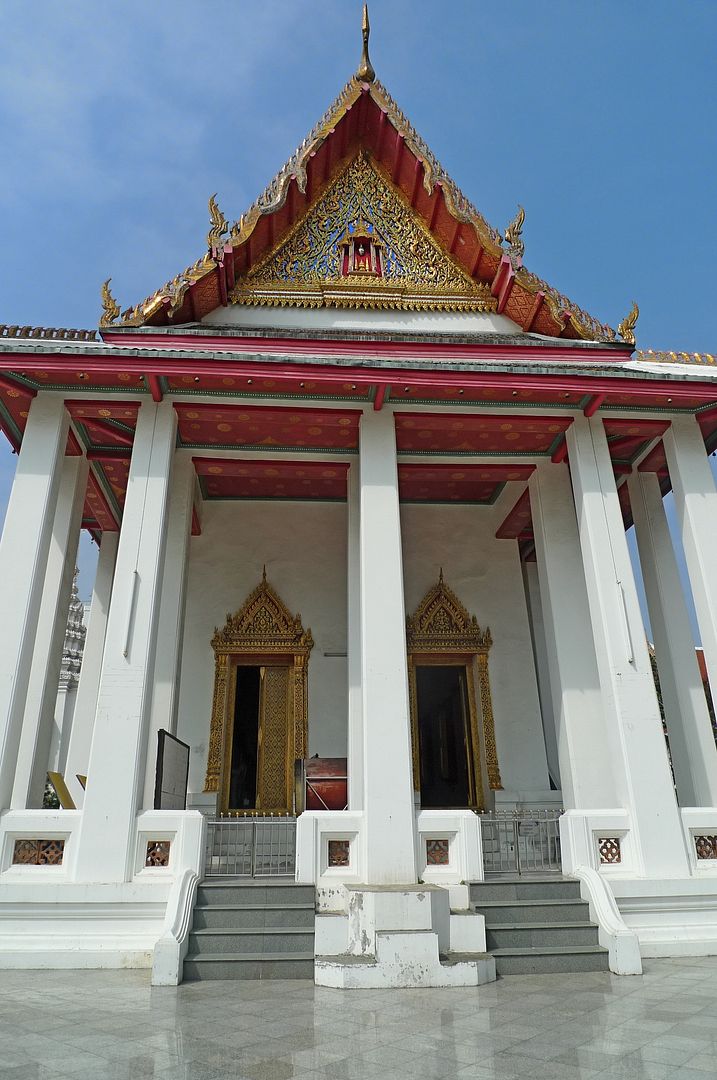 Although I stayed at Dusit Thani Hotel, that did not stop me from visiting other hotels along the Rajdamri Road.
This is the
Grand Hyatt Erawan
. Yes, it's the one just next to the famous
Four Faced Buddha or the Erawan Shrine
which I blogged about previously.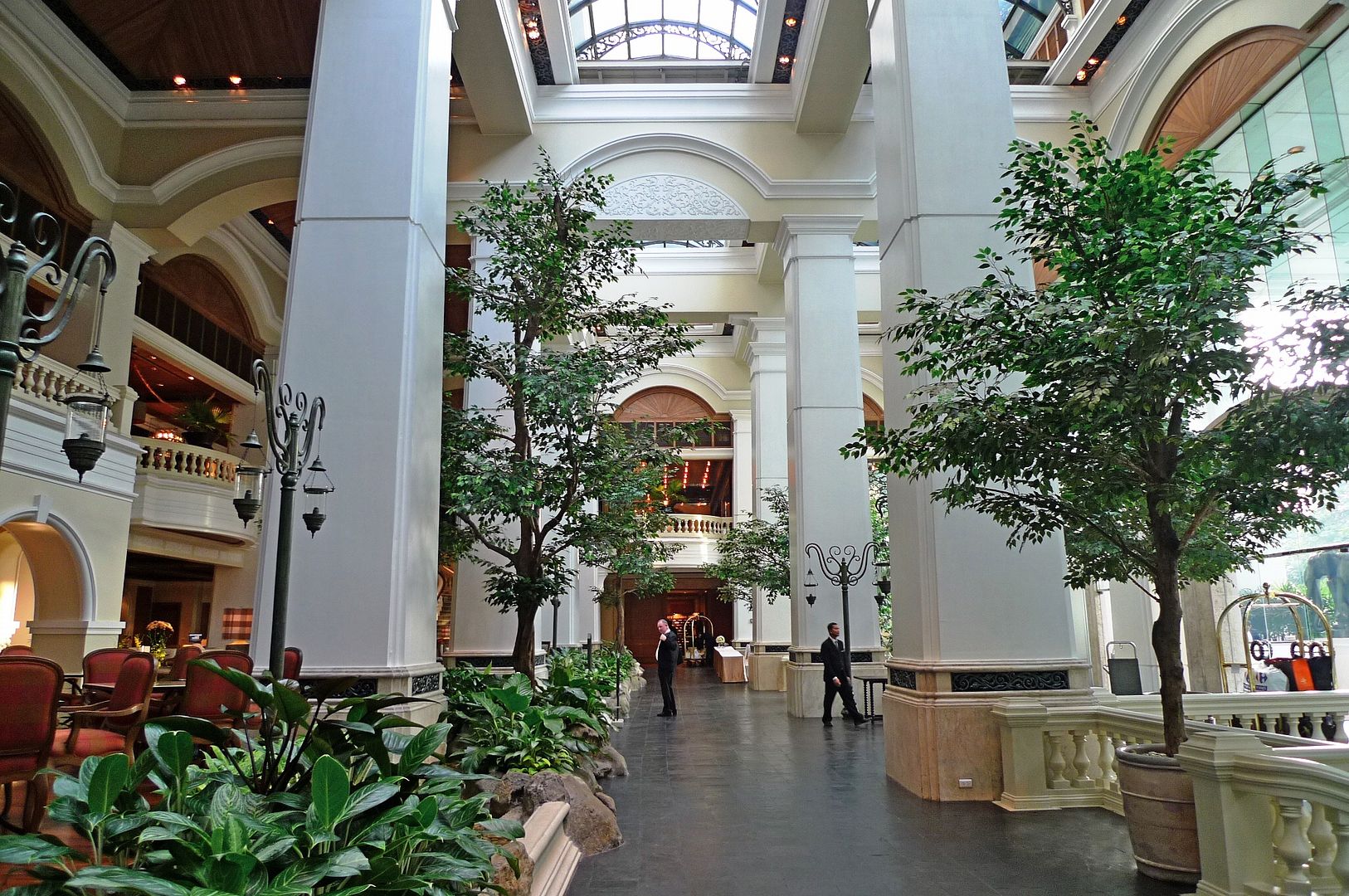 The lobby looks rather grand, doesn't it?
I took this photo of the
Rajdamri road
when I exited from the Grand Hyatt Erawan. Notice the Skytrain line that runs parellel with the road.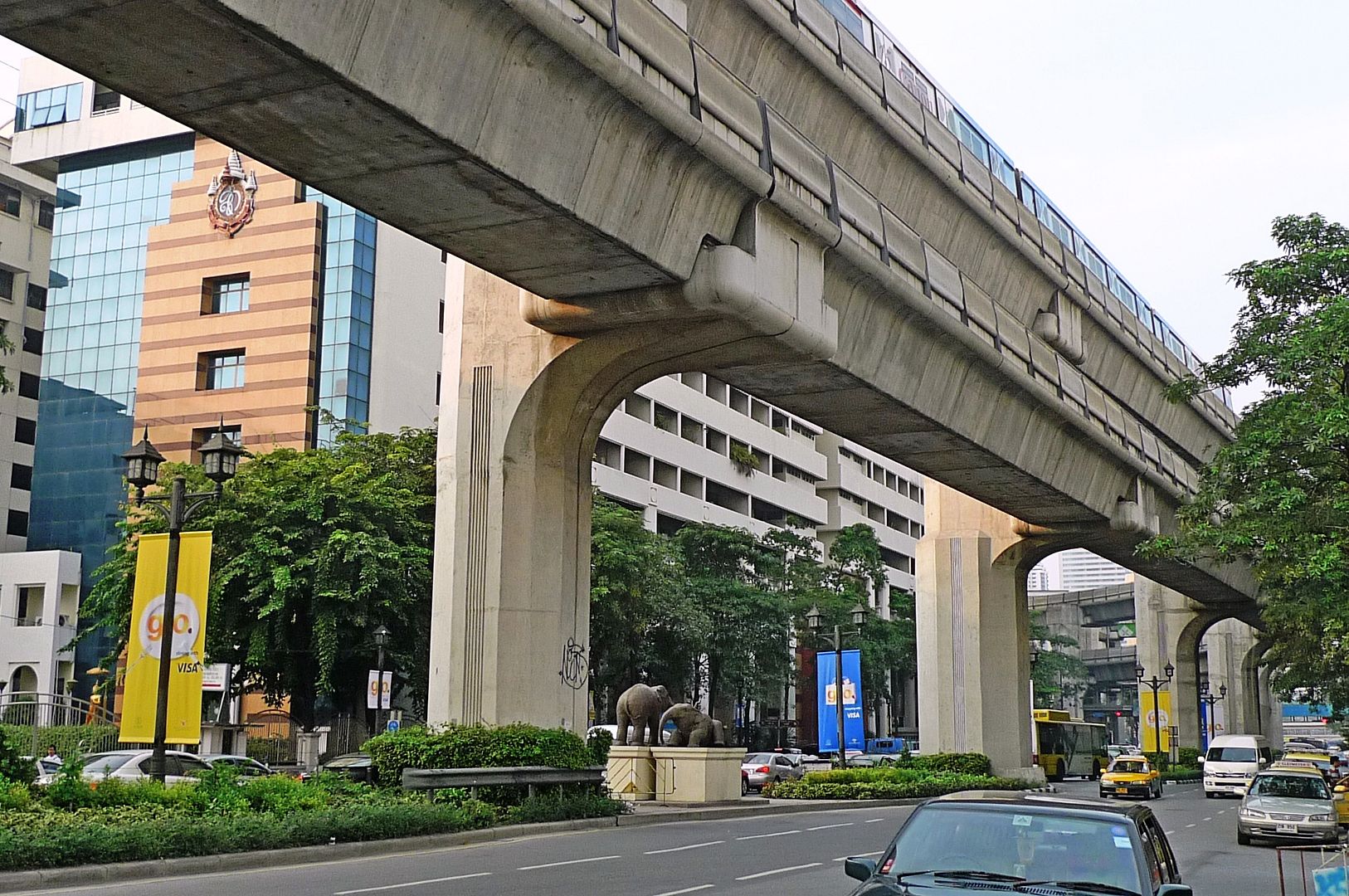 The next hotel my friend and I stopped by was the
Four Seasons Hotel
.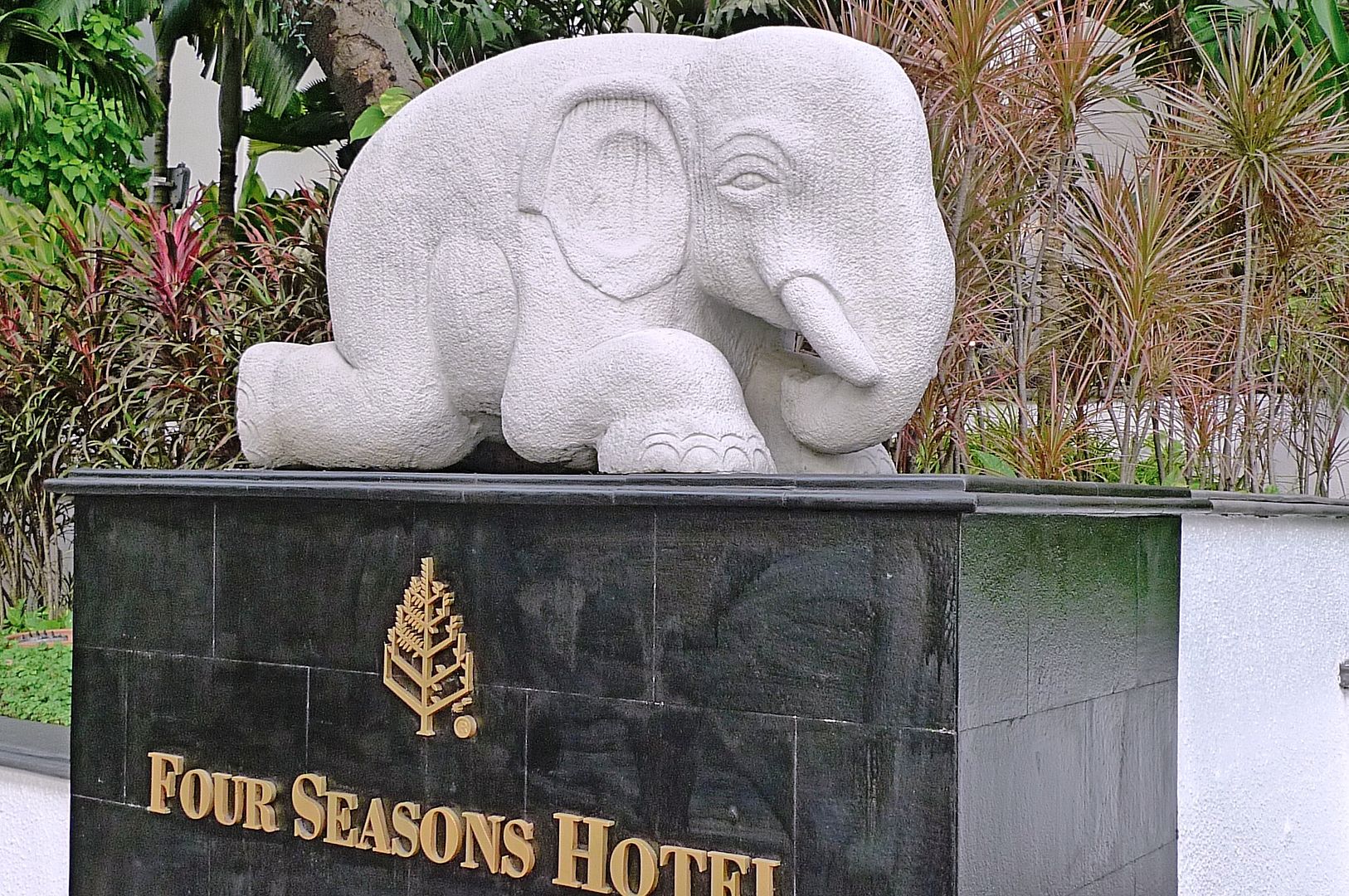 I like the elephant!
The hotel had a nice pond outside the main entrance.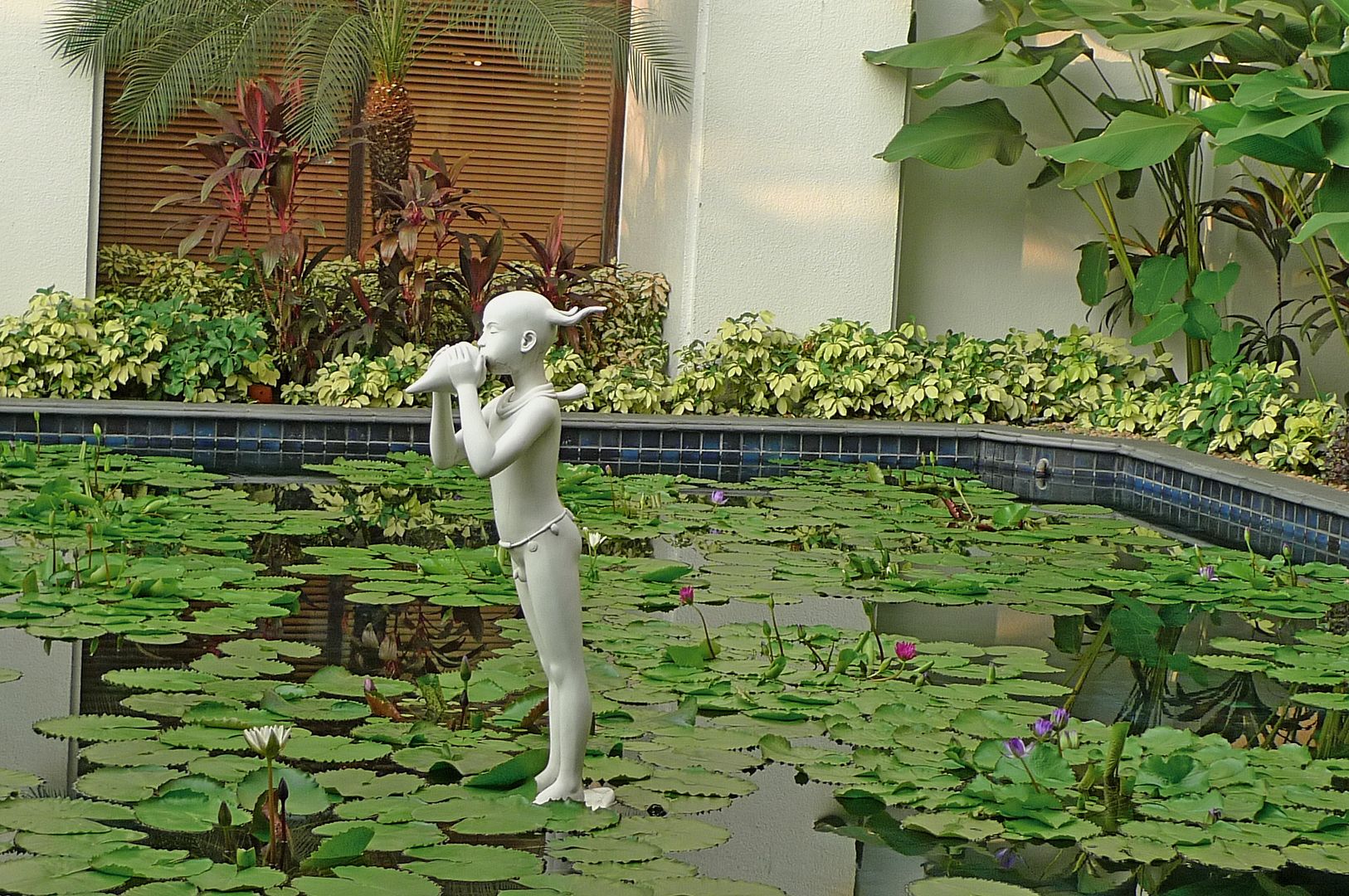 Inside, I was awed by the pictures on the wall!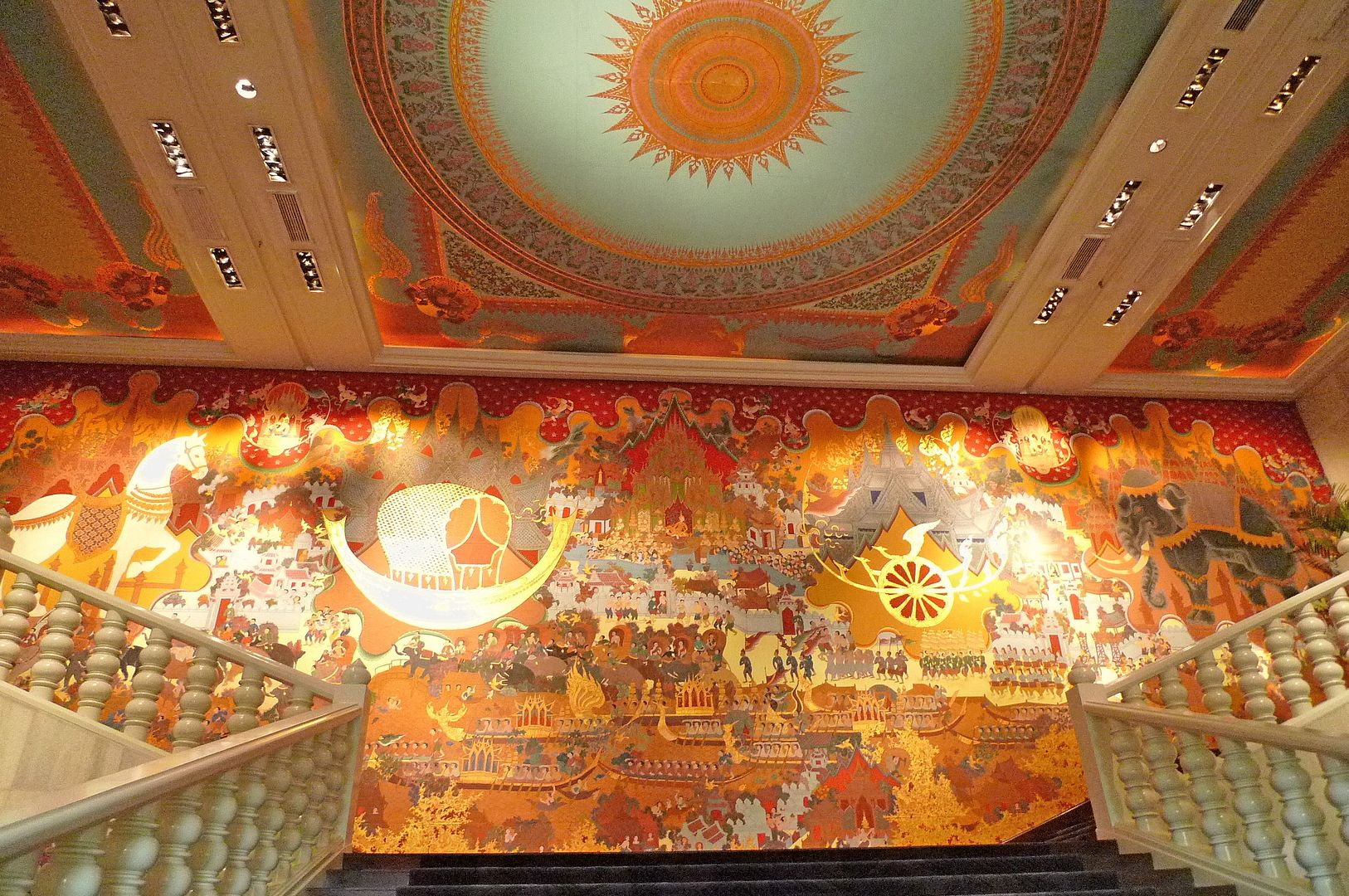 I think it was beautiful but it would be quite dangerous if you lose yourself looking at the picture while climbing up the stairs!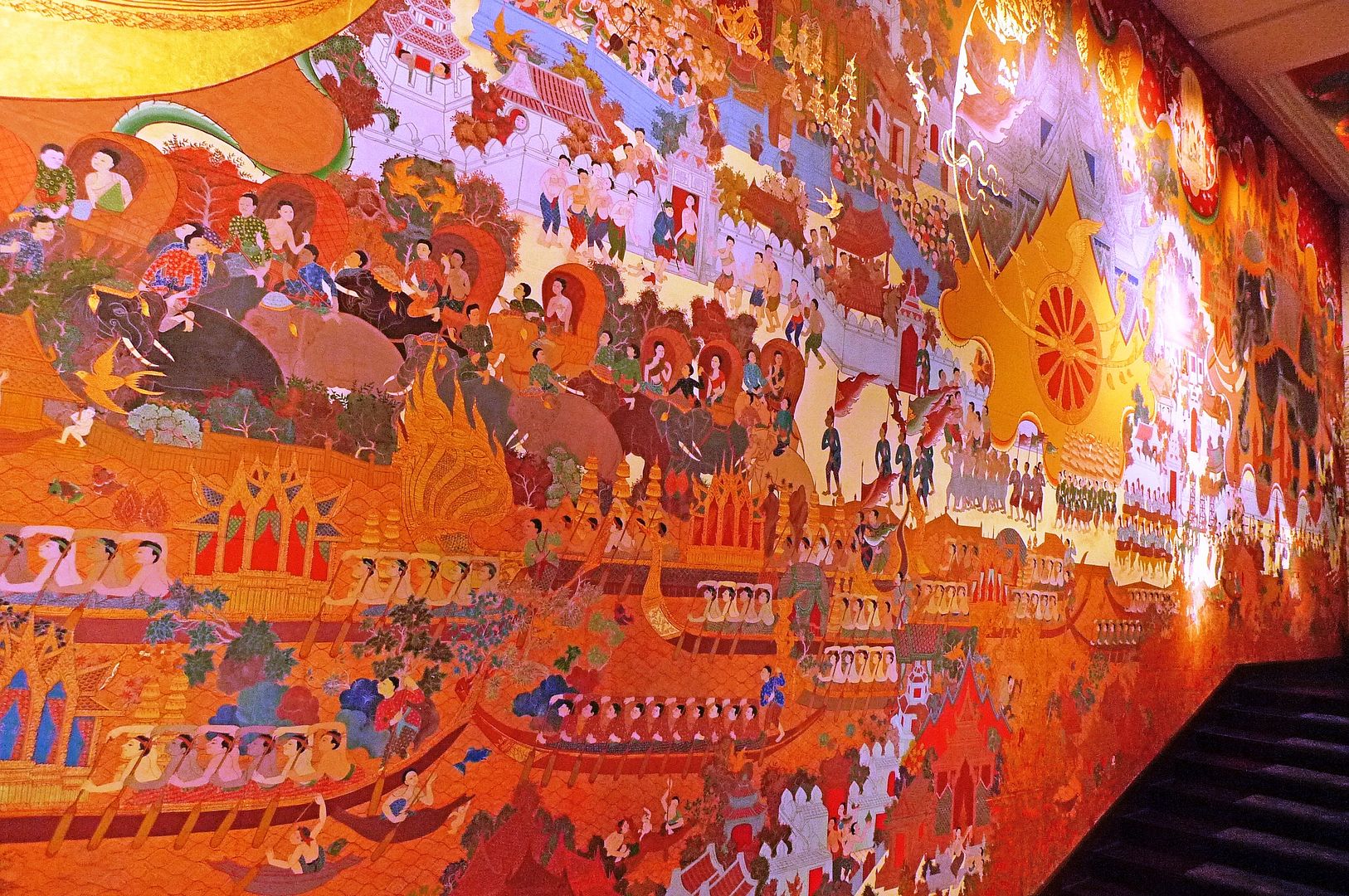 Love this tall tree at the courtyard. (not sure if I can call it a courtyard)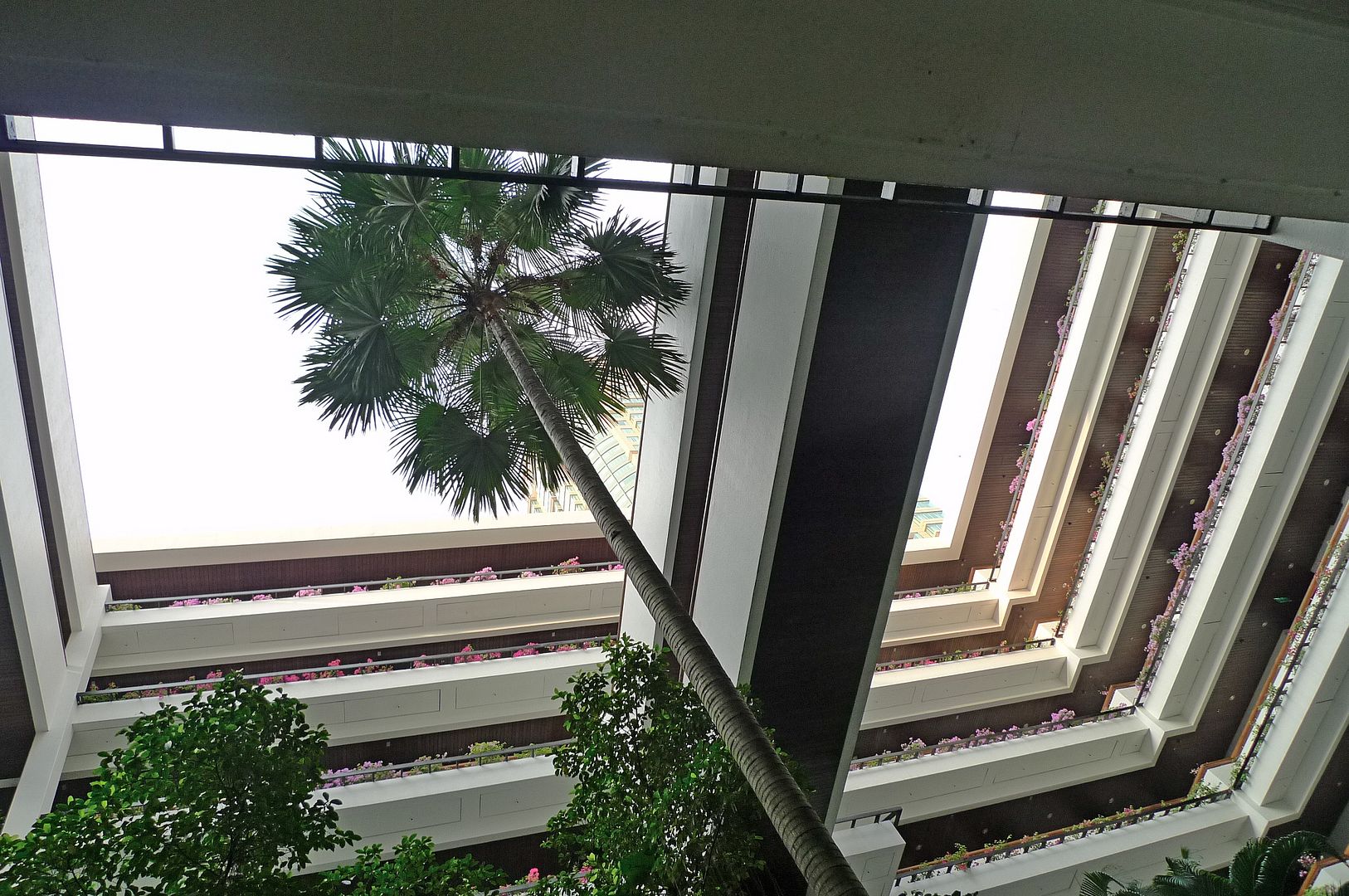 From the first floor, looking down at the lobby below.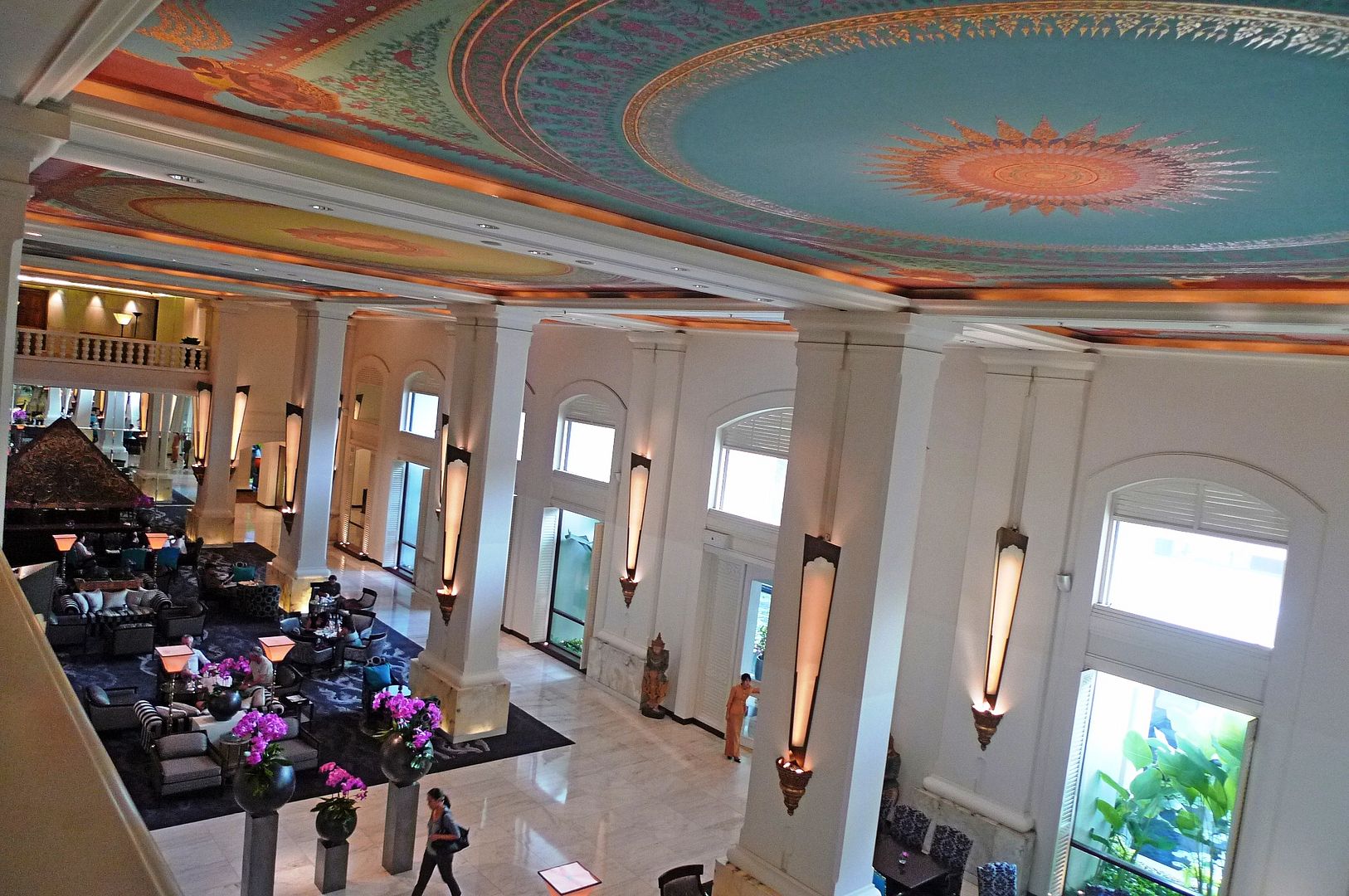 Thai people seems to like elephants a lot! I saw an elephant while walking along
Silom Road
. Of course, it was not a real elephant.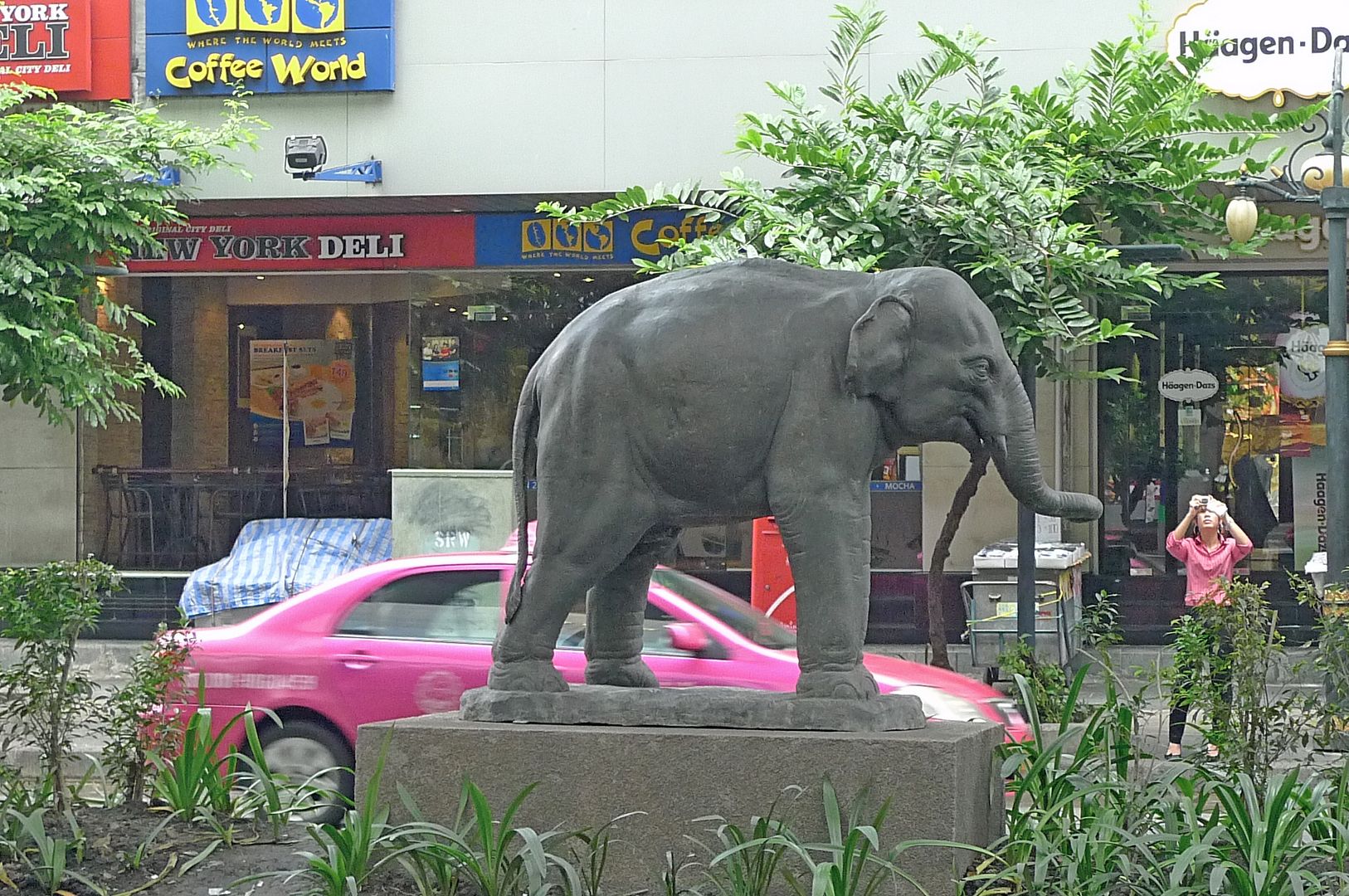 But then again, I heard that they were so crazy about the pandas at Chiang Mai Zoo that an elephant was painted black and white just like a panda to get some attention! See the picture of that "panda" elephant
HERE
!
Ooh! I love it that
Ronald McDonald
is doing the
wai
(
ไหว้)
here!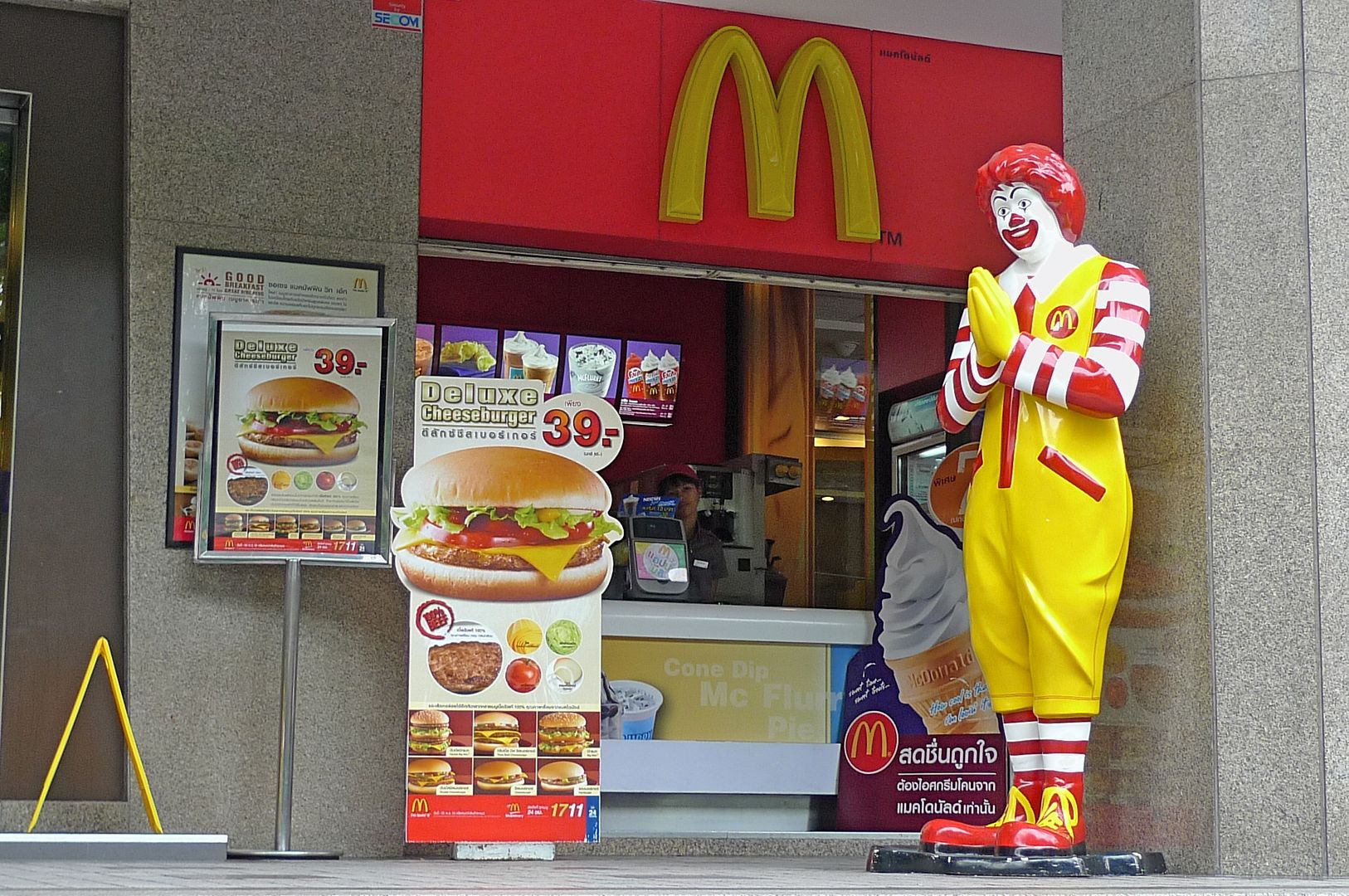 Did you know that there is a
Madame Tussauds
wax museum in Bangkok? Yes, there is and it is located on the 6th floor of
Siam Discovery
. It was in fact, the 10th Madame Tussauds to open worldwide on December 4th 2010.
Unfortunately, my friend and I were in Bangkok in November and the wax museum was not ready yet! So we were just contented to read about the launch from a counter selling the tickets.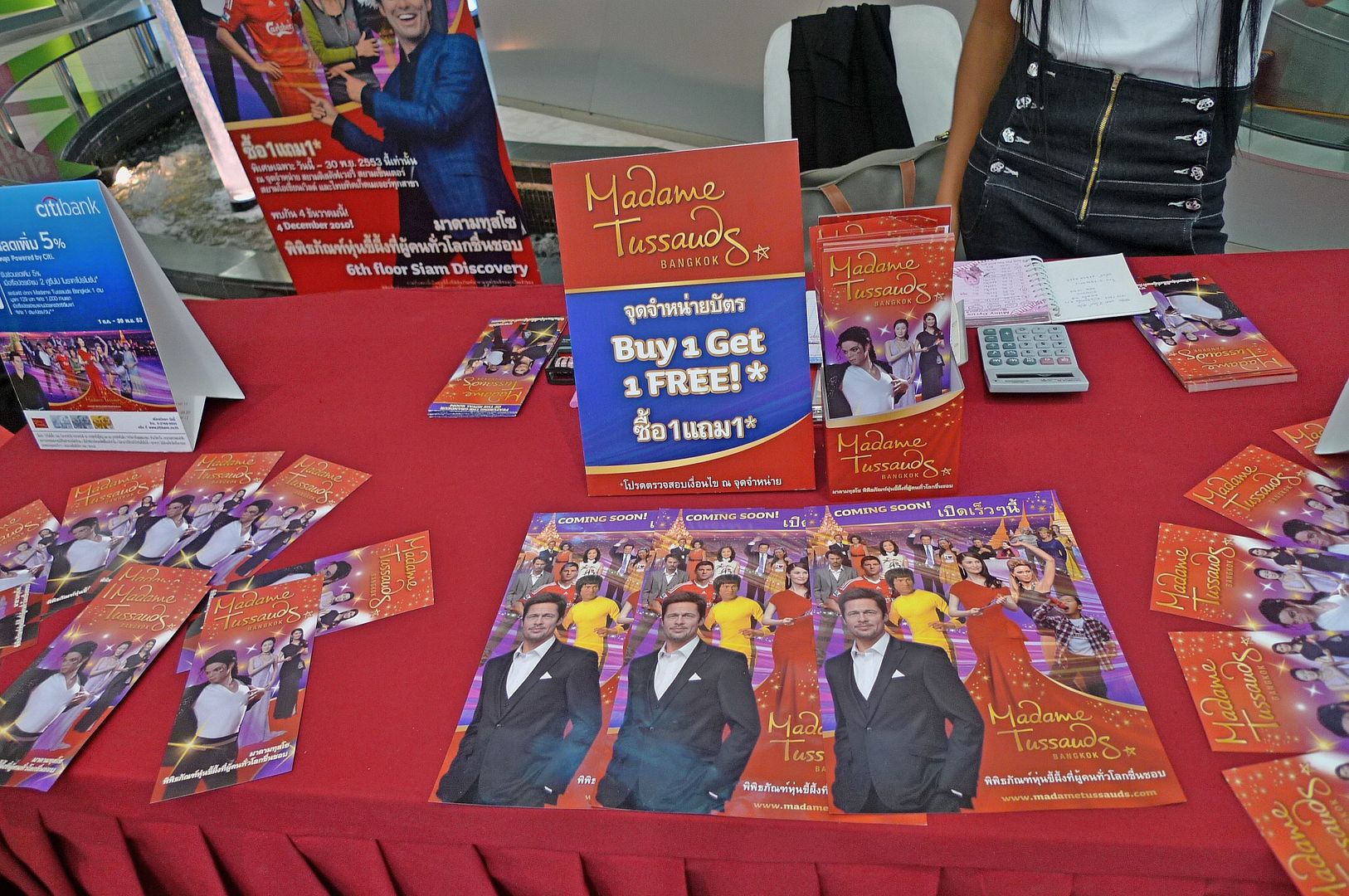 Looks like there will be wax figures of Michael Jackson and Brad Pitt from the brochures.
If you plan to go Bangkok, don't miss Madame Tussauds Bangkok! More info
HERE
.
I came across
Mr. Bean Coffee & Internet
shop at
MBK Mall
and took a photo of it. It was a shop selling coffee, sandwiches and cakes but I did not eat there. Well, don't worry. I will visit Mr Bean the next time I go Bangkok!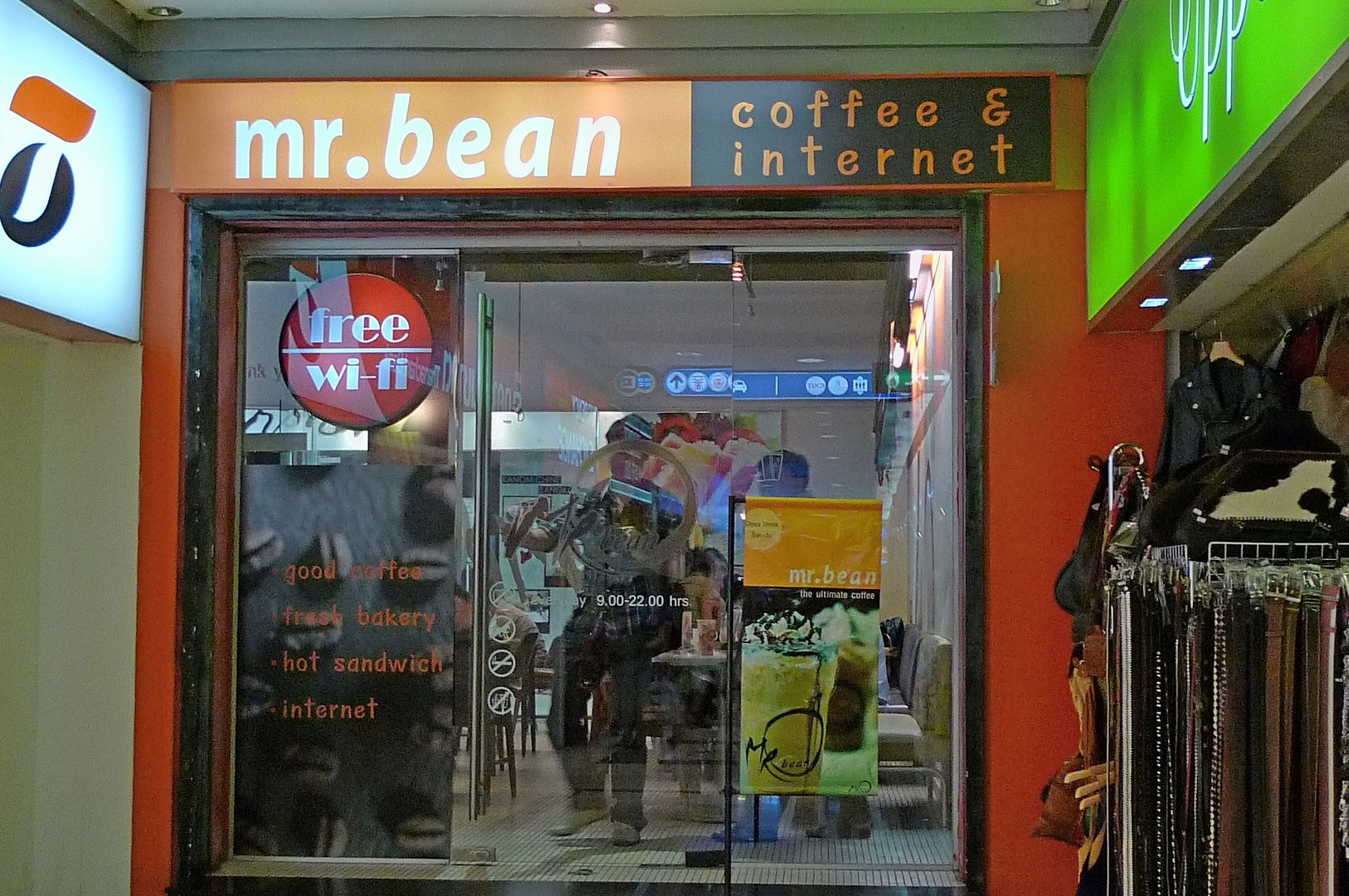 Another shop or restaurant I must visit next time I go Bangkok is
Yum Saap
! I saw the advertisement while boarding the SkyTrain. This restaurant franchise is famous for serving traditional Thai food at cheap prices!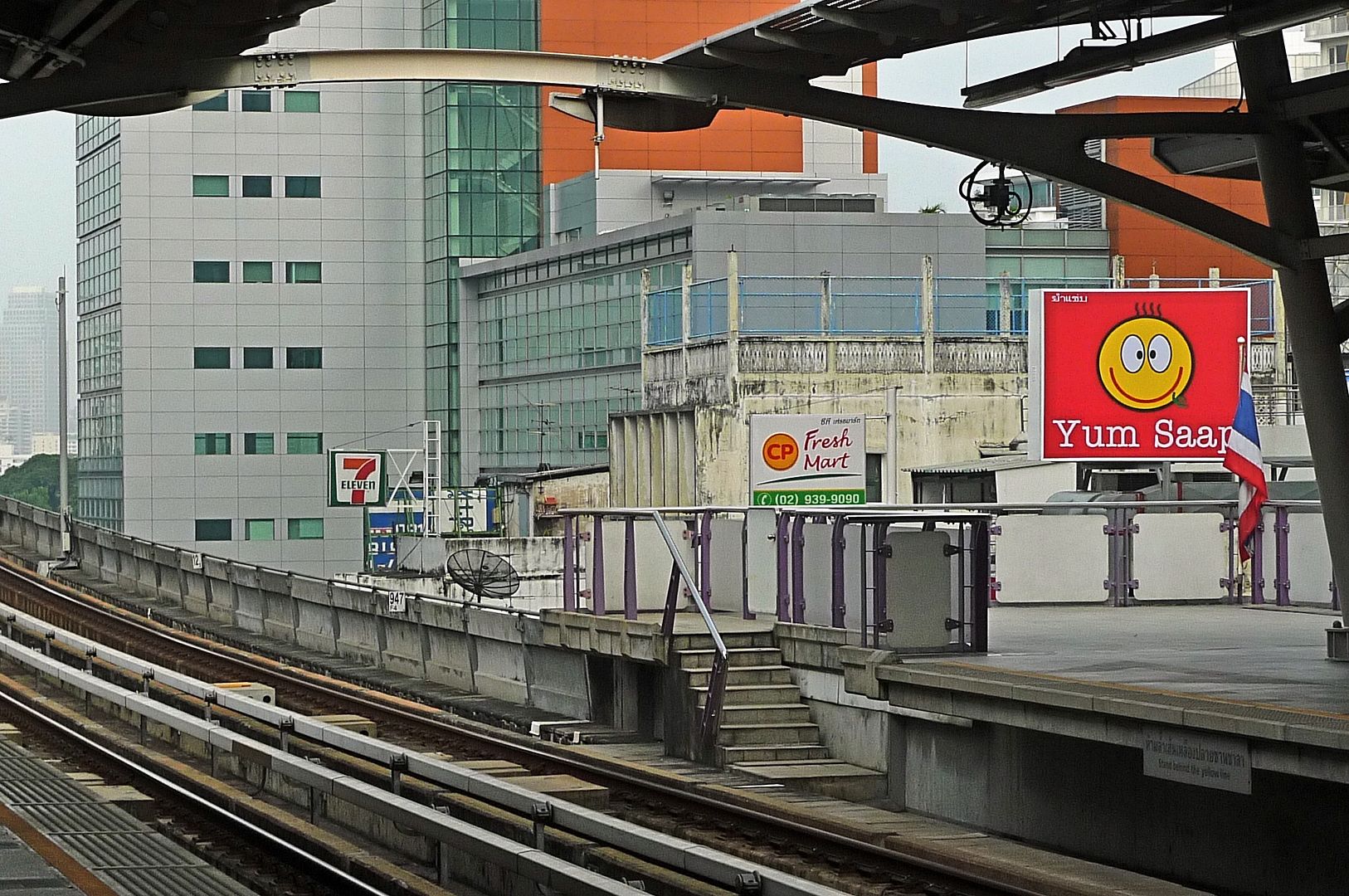 One night after shopping at MBK Mall, my friend and I were walking to the SkyTrain station when we saw a busy night market right next to the station! We did not buy anything though.
After shopping the whole day, we just wanted to go back to our hotel to rest. It was fun walking around in Bangkok.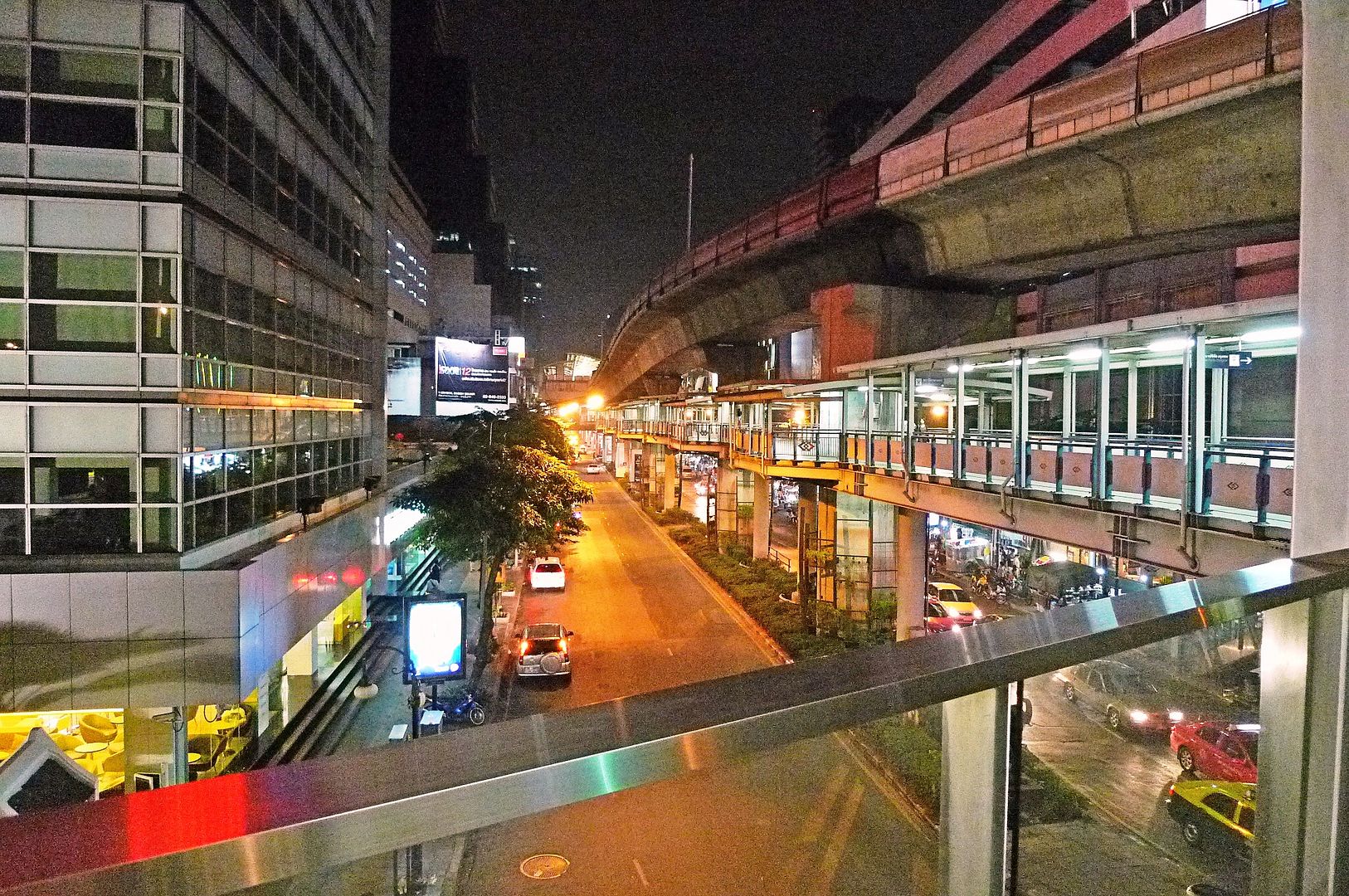 I am falling in love with Bangkok all over again!