My friend and I had
steamboat dinner at Dao Xiang Restaurant
located at Nathan Road on our 2nd night in
Hong Kong
.
The next morning, guess where did we go for dim sum? It's
Dao Xiang
again! LOL!
The dim sum restaurant was located on another floor - if not mistaken, a floor above the steamboat restaurant.
We were there at about 9 am and already there were a lot of people eating dim sum. However, I did not take any photos except for these two empty tables near us, and the beautiful lights above our table.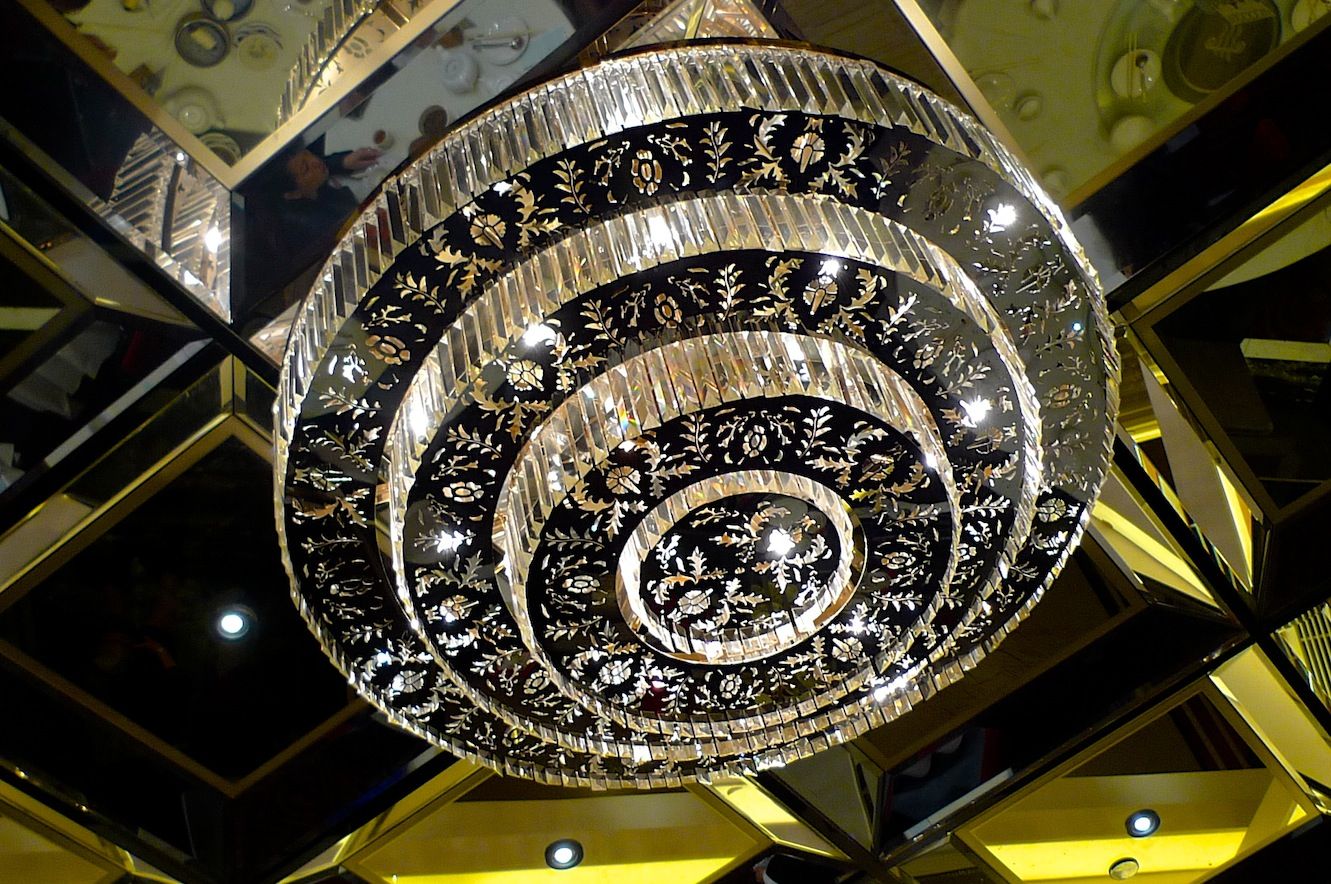 As usual, I was at a loss at what to order since I do not know how to read Mandarin, but luckily my friend knew. The photos for some of the dim sum helped a great deal, of course.
Reading this one would be difficult for me! LOL!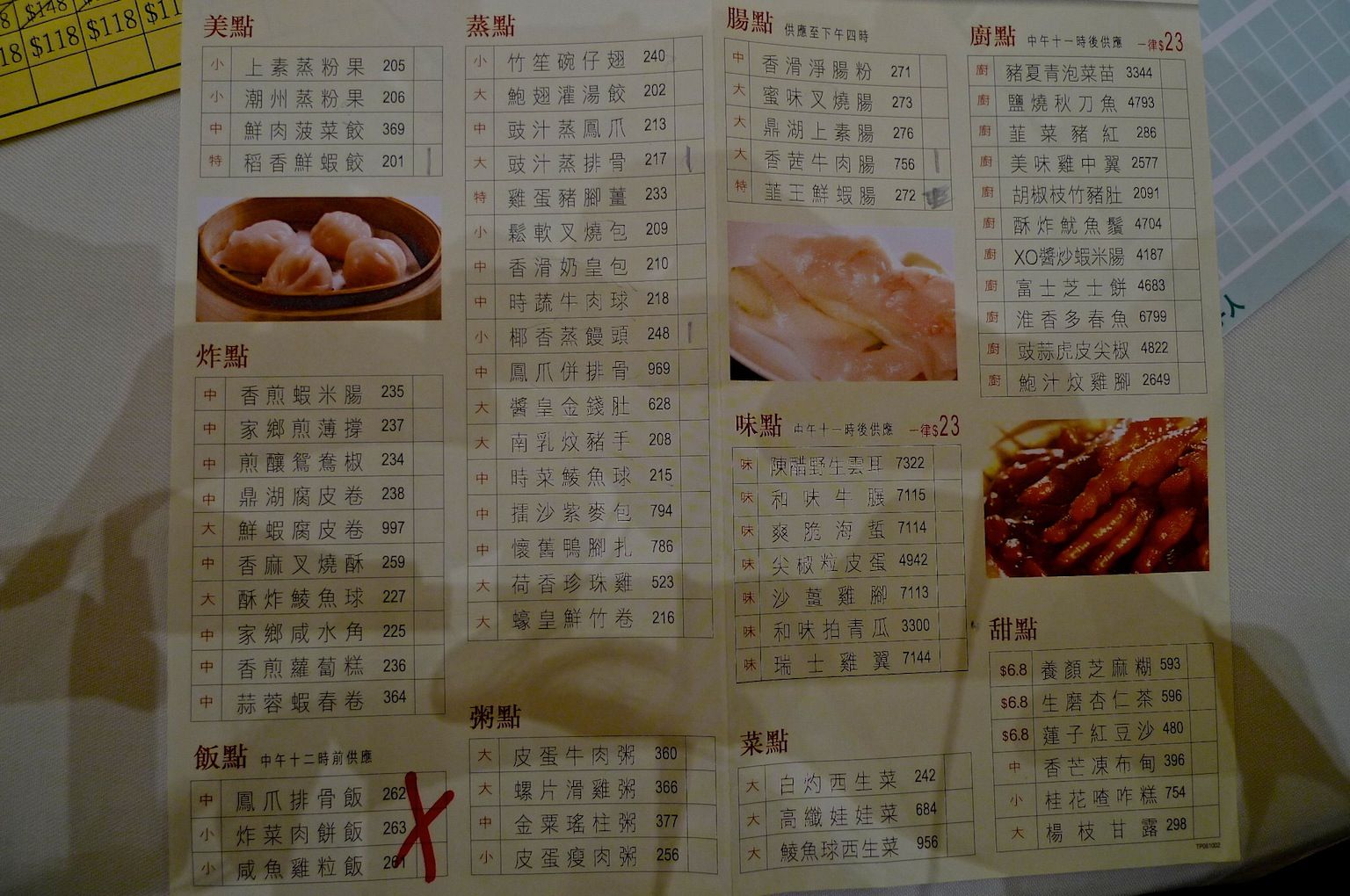 These are what we ordered, but I have totally forgotten their names so I will just roughly name them if you don't mind : )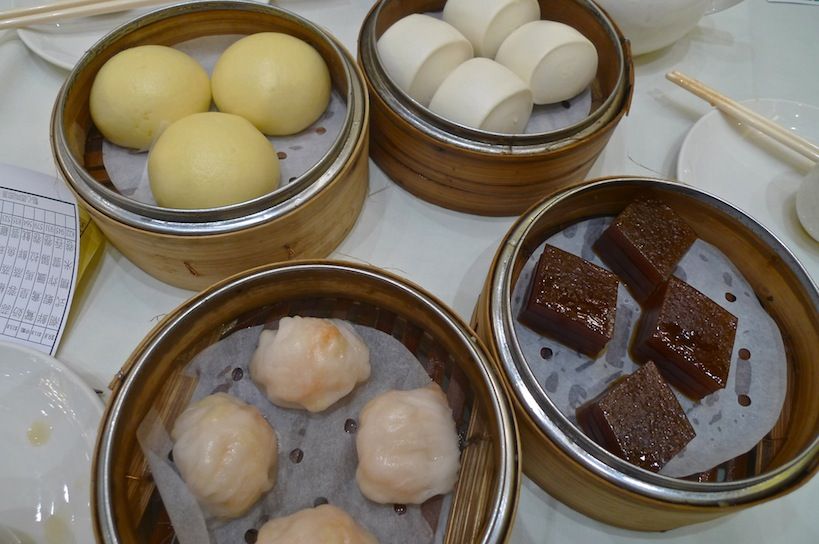 The big juicy
har gau
or shrimp dumplings were yummy!!
I dipped them in a yellow sweet sauce (not sure what was the sauce!) and it was yummier! The shrimps were fresh and delicious!
We also tried a very unique dim sum that was made from
hoong zhou
or red dates.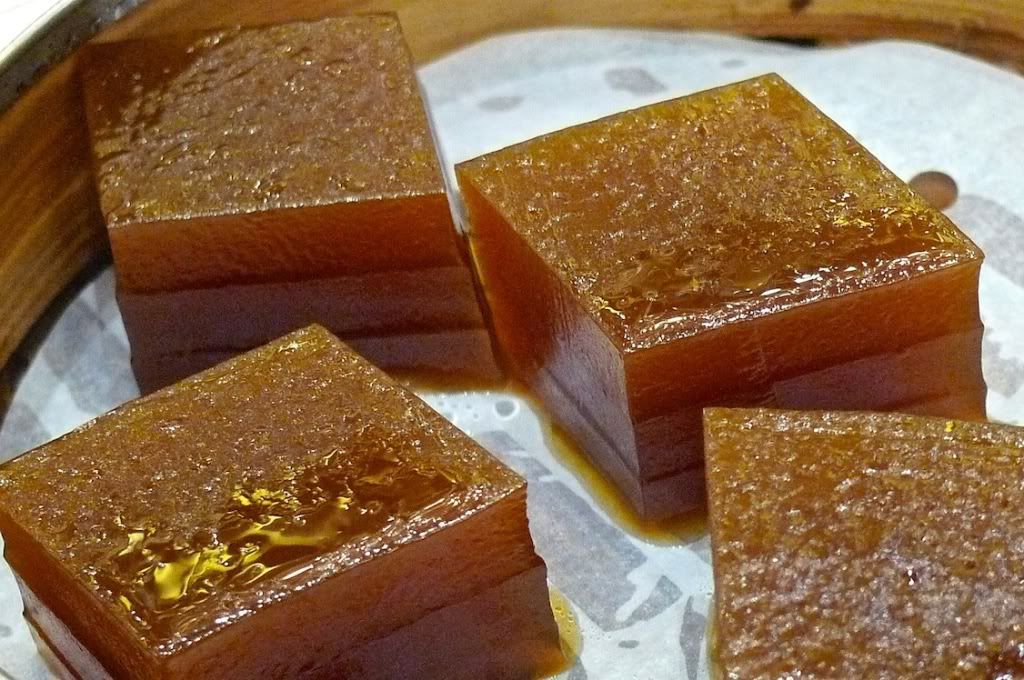 This was absolutely delicious and my top favorite! Not too sweet and with a nice texture too!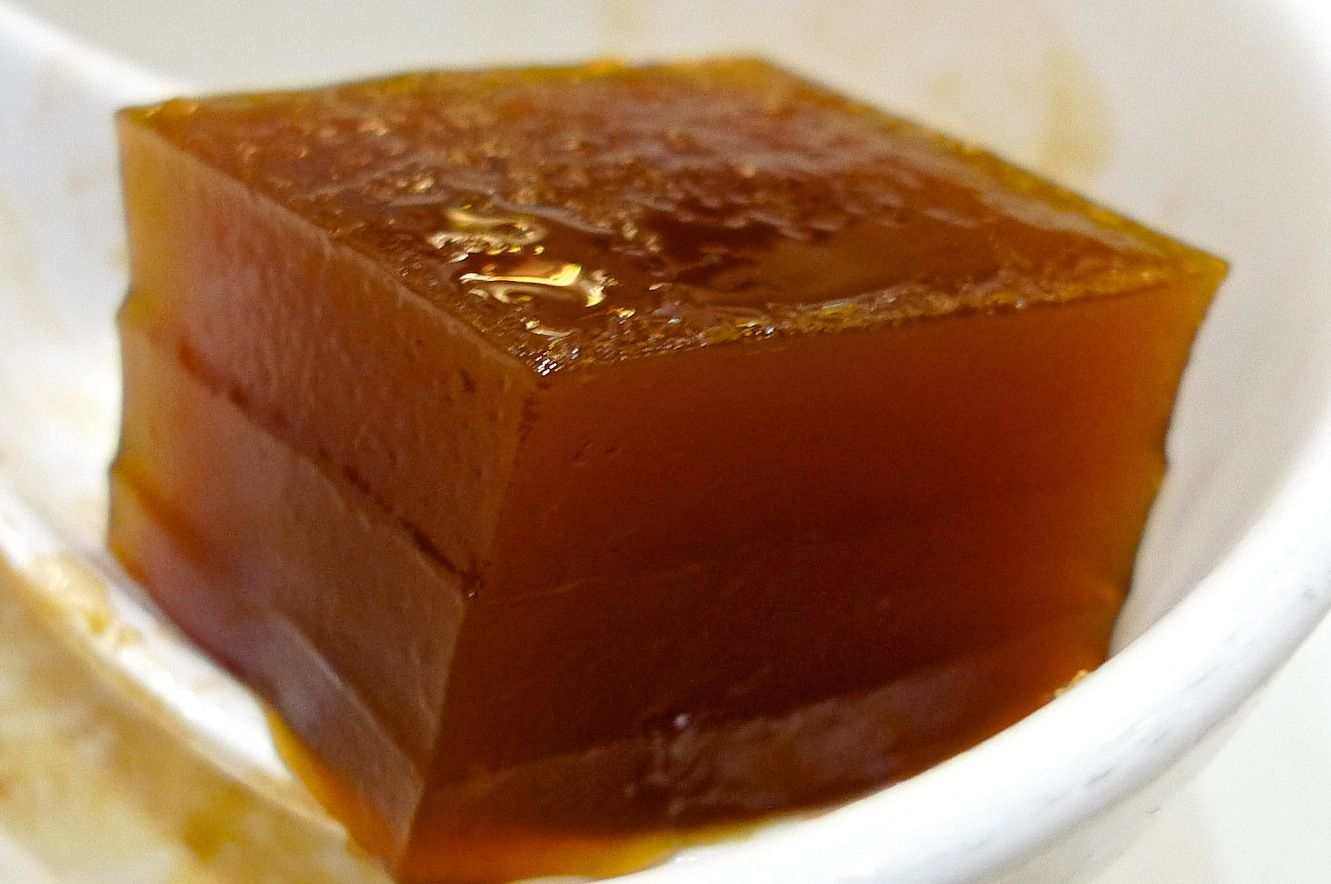 Next we tried the birds nest buns.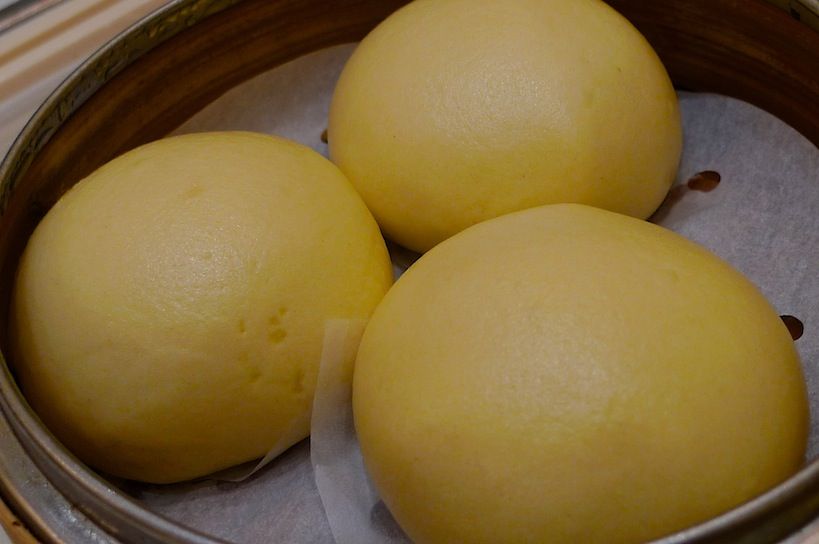 Not bad, with birds nest as the fillings. Sounds expensive, but I could not remember how much these buns cost.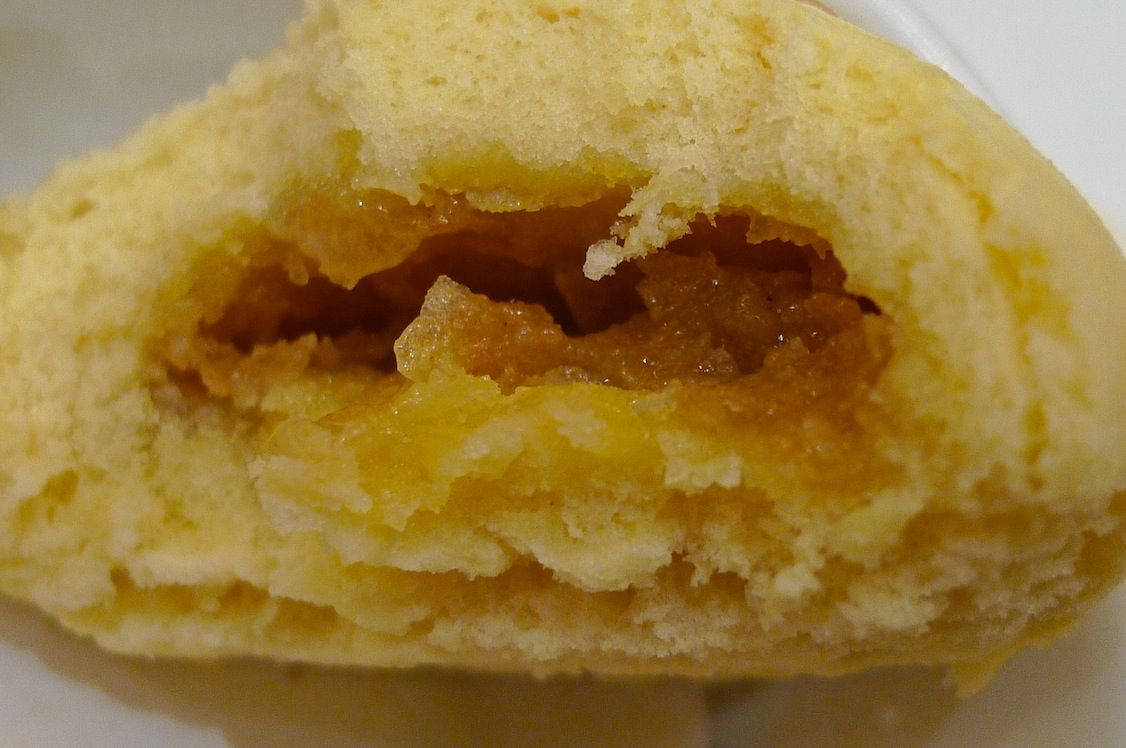 Lastly, we had the
man tou
, another kind of bun but these were plain and needed to be dipped in sauce.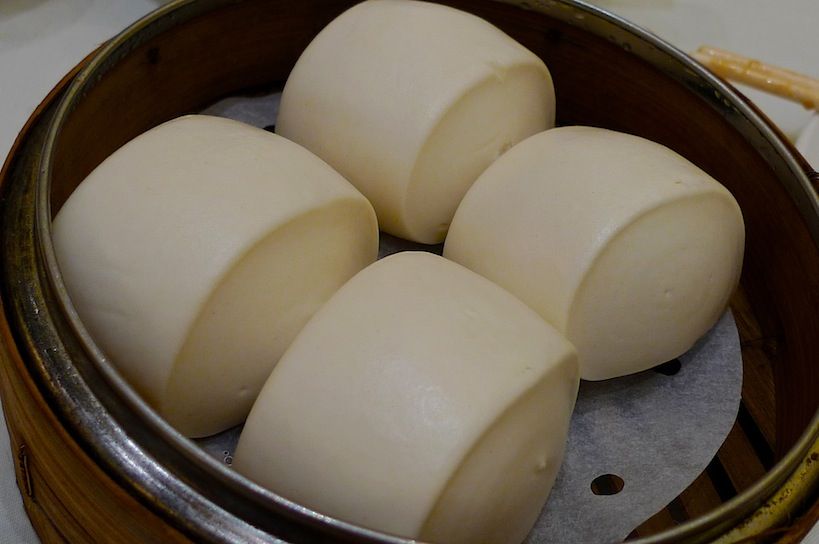 We were only half full, so we ordered some more.
We had BBQ pork rice noodle roll. The rice noodle roll was smooth and the pork fillings inside were tasty.
We also tried the steamed
jit gua
or fuzzy melon with chicken and shrimps on top. Or was it pork? Gosh, I could not remember! Quite delicious!
And lastly, we had the
pai guat
or steamed spareribs.
Total bill came to HK$142.50 (US$18.40 / RM56). Not exactly cheap, but the quality were pretty good! There are still many more dim sum restaurants I have yet to visit, so I will definitely try them on my next trip to Hong Kong!