Continued from
Part 1
After visiting the
Giant Panda Habitat
at
Ocean Park Hong Kong
, my friend and I went next door to the souvenir shop.
I love this souvenir shop! Cos there were lots and lots of pandas!
You can find panda toys in different forms and sizes and styles!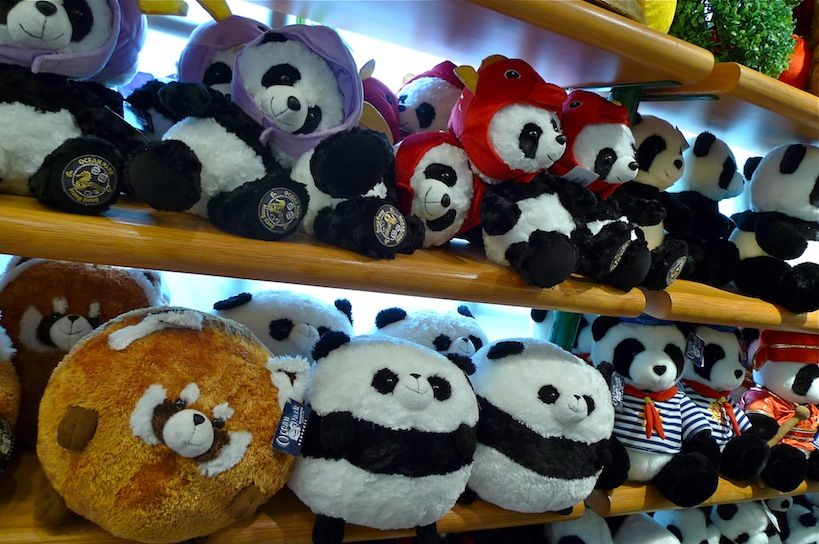 Aren't these adorable?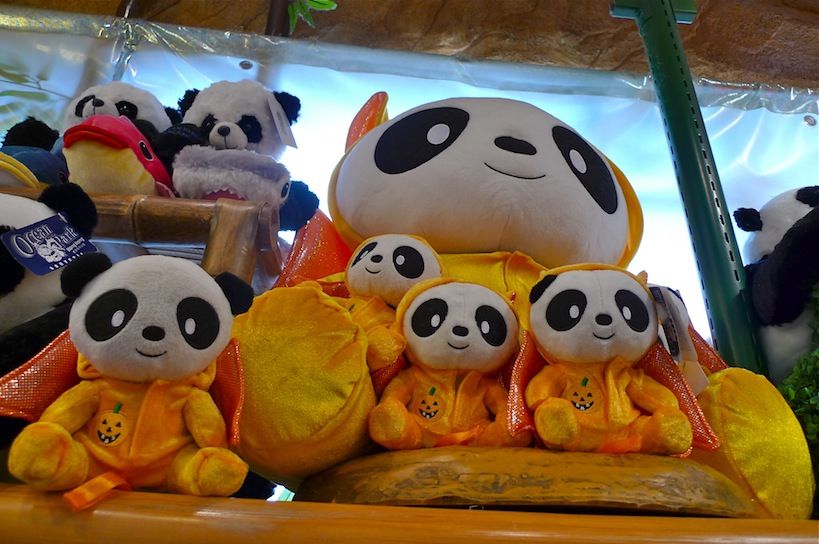 Pandas in Chinese costumes. Cute!
You will be spoilt for choice! But the prices were not cheap.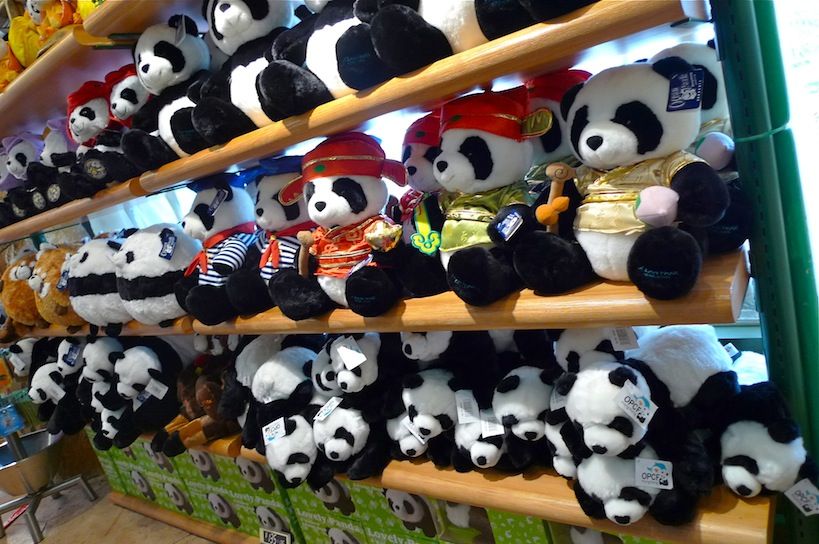 There were sailor pandas too! The ones in brown are the red pandas which I was hoping to see next.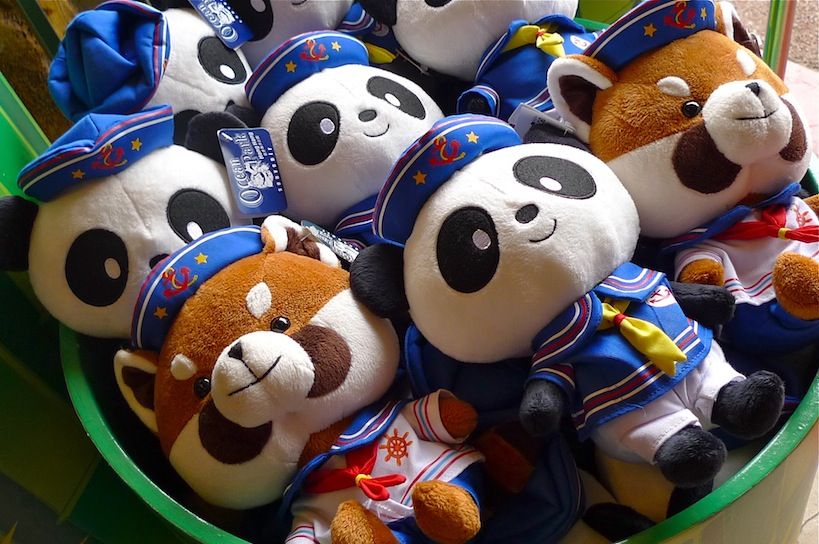 T-shirts, caps, bags and many other accessories all with the panda theme!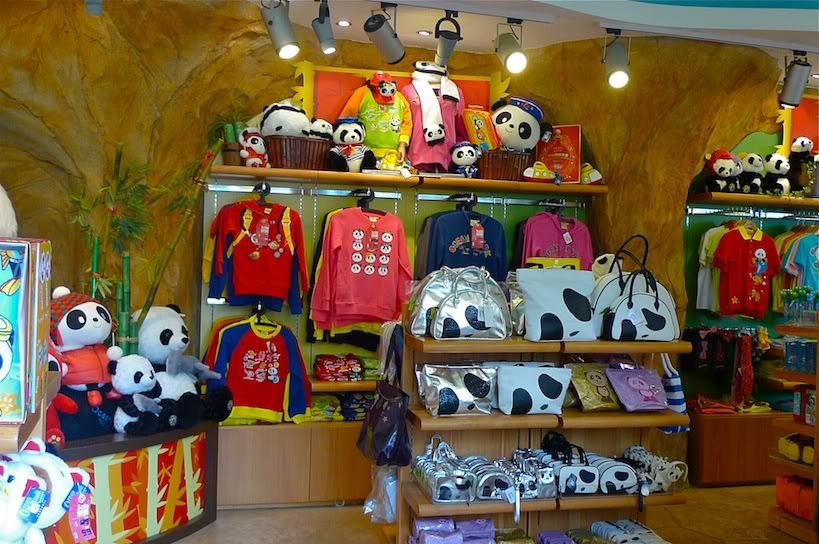 Surprisingly, as a huge fan of pandas, I did not buy any of them! Well, I reckoned that spending my money on food was way better! Haha! Also I was hoping to find these panda toys in the night market which should be selling at a much cheaper price. But in the end, the
Angry Birds
plushie won - Haha! More about this in a future post!
Leaving the Giant Panda Habitat, we walked till we reached the
Amazing Asian Animals
nearby.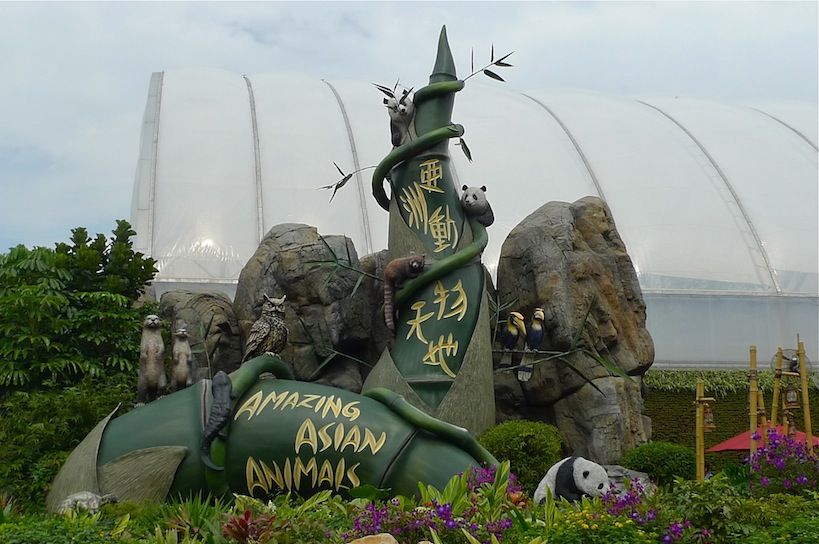 It was some sort like a mini zoo with fishes, alligators, otters and birds! But since this post is all about pandas, I shall refrain from mentioning about all these other animals. Will blog about them in a future post!
Then we came across this -
Giant Panda Adventure
.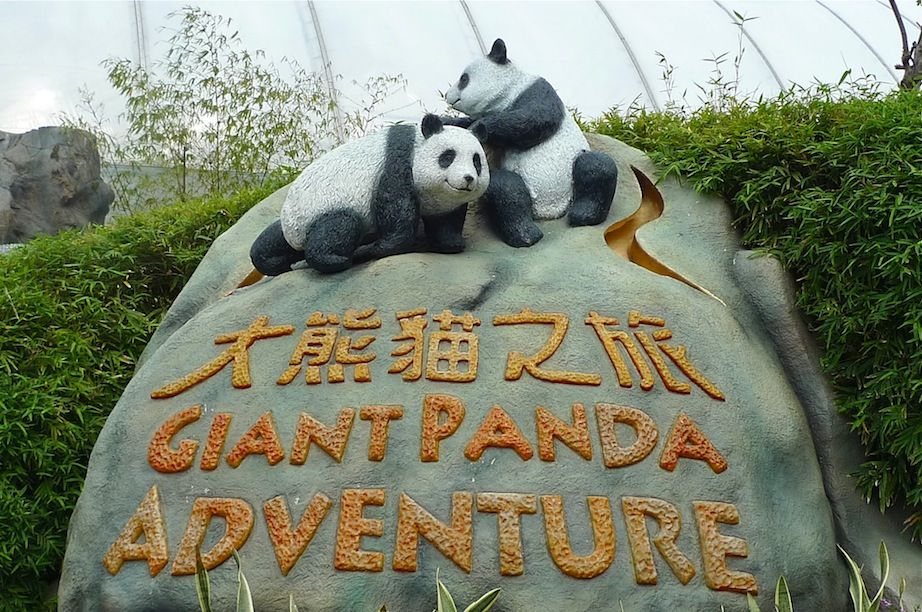 It's the place to see those red pandas! I was excited!
We followed the direction to the Panda Mountain.
This is the entrance to the Panda Mountain.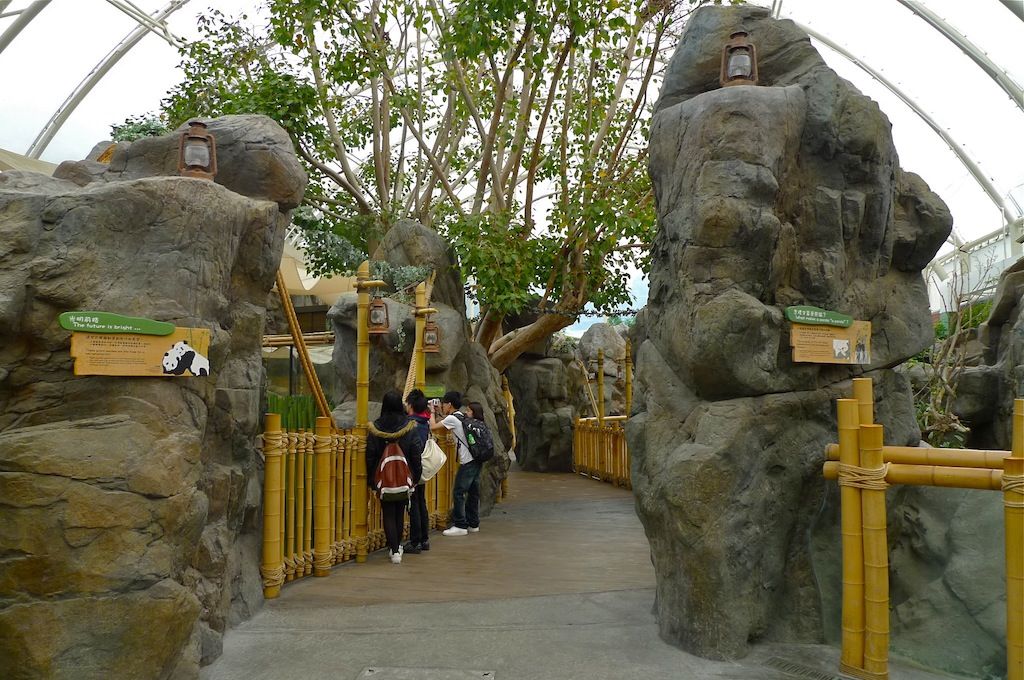 There were a few signboards that provide pretty good information on the pandas. (Click the following pictures to enlarge).
So Mozilla Fire Fox browser has something to do with pandas? Wow! Haha!
Unfortunately, we did not get to see the red pandas. There were supposed to be two of them but they did not appear. Boo hoo!
Here is how the red pandas supposed to look like. More like a cross between the fox and the racoon if you ask me!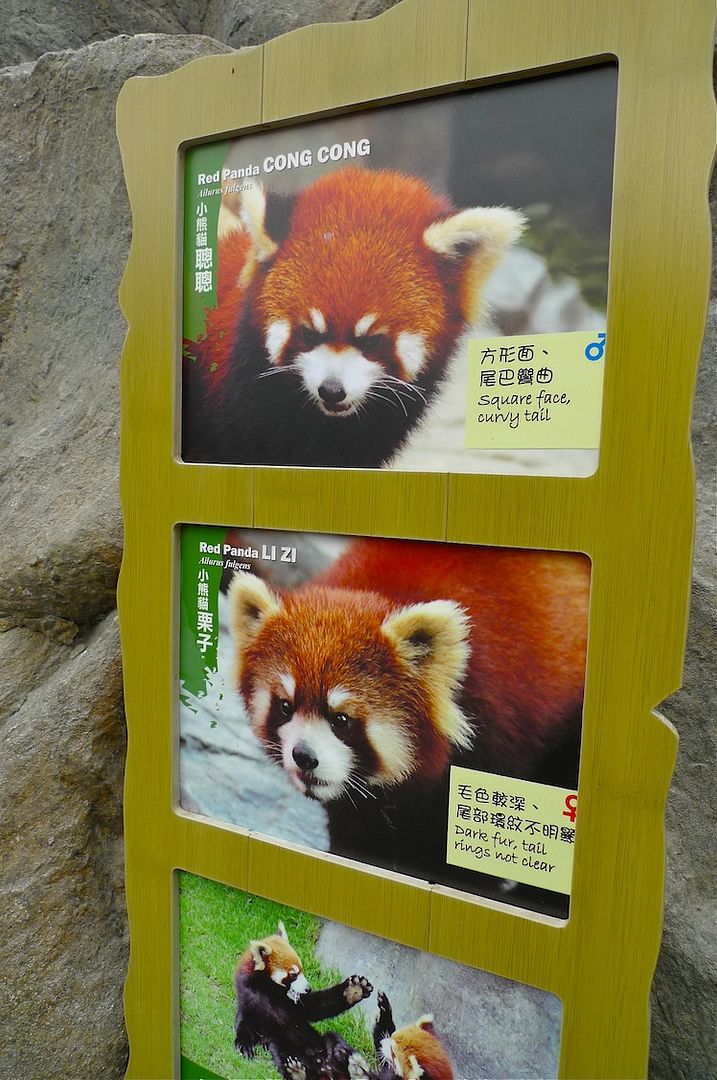 More signboards providing valuable information. (Click to enlarge)
The future is black and white? Haha!
The ultimate goal of the breeding programs is to reintroduce the pandas into the wild. I really do hope they are successful!
Soon we reached the
Panda Village
. Oddly, this village were more to showcase birds than pandas!
My friend and I did not stay there for long. We walked towards this
Panda Cafe
.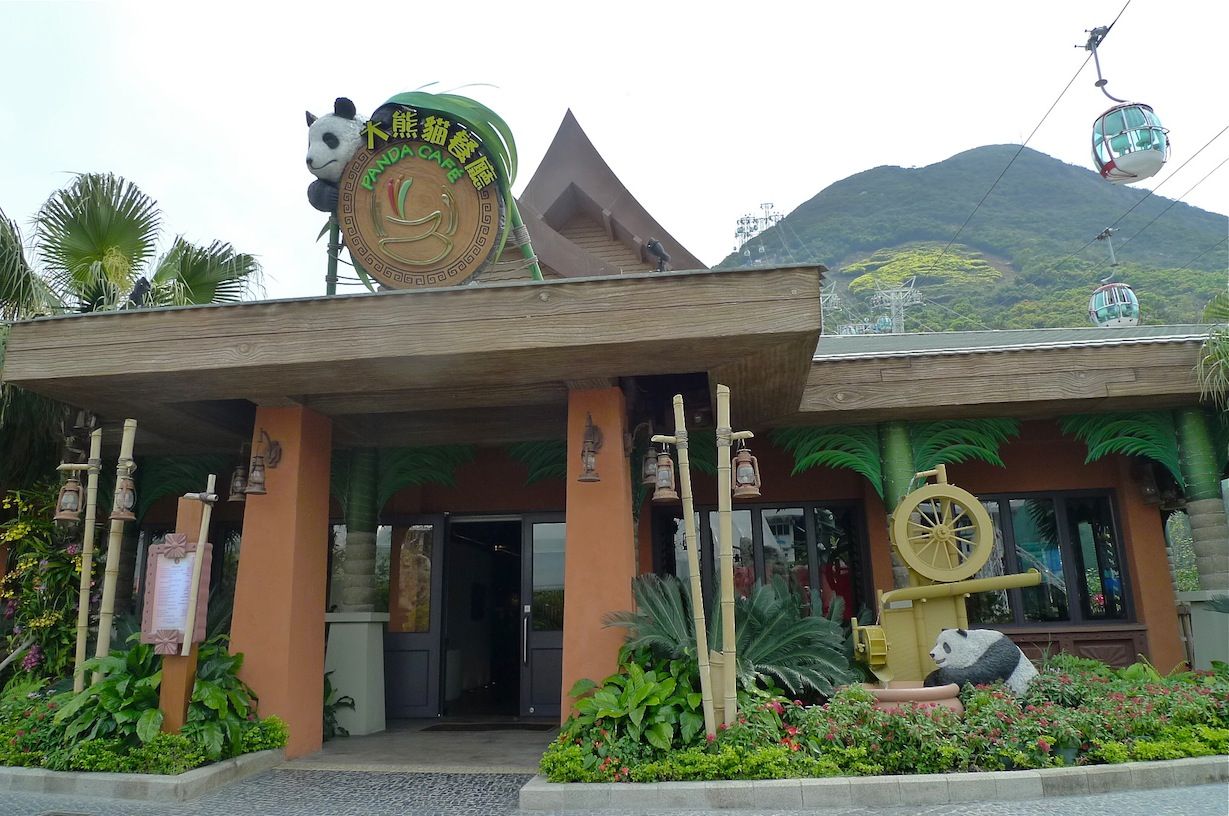 However, we did not go in to buy anything to eat, as we were not hungry yet. I like this waterwheel and panda bear in front of the cafe.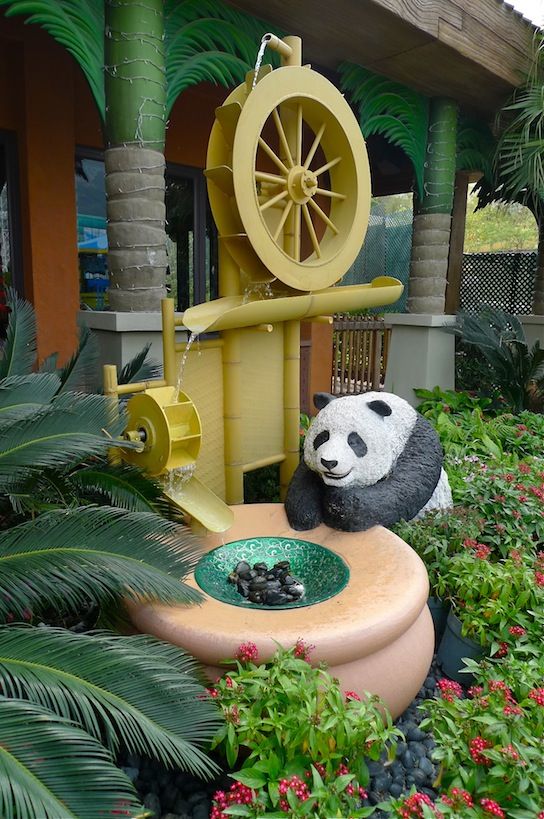 Next to this Panda Cafe is the
Panda Cafe Food To Go
. It's the place to fill your tummy fast while you are busy visiting all the attractions at Ocean Park!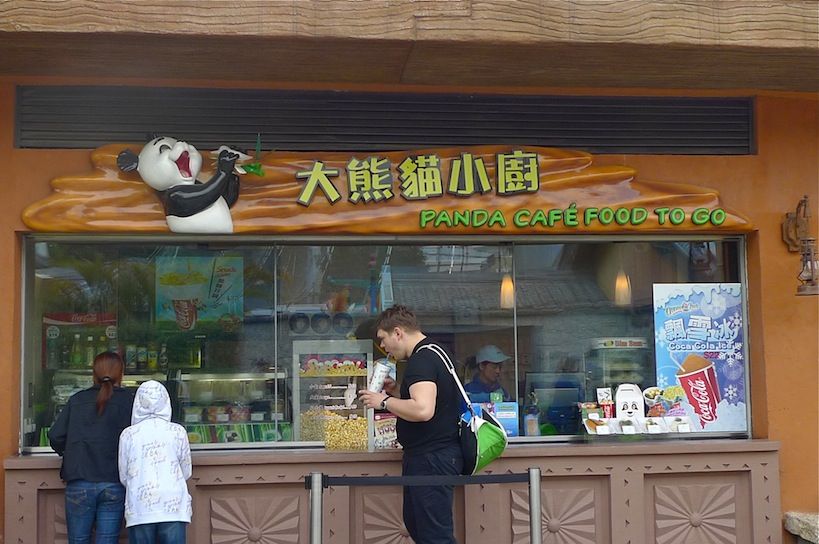 Look at the way that panda eats its food!! Haha!
Next, we visited the
Panda Kingdom Shop
, another souvenir shop filled with panda plushies and other animals from the Amazing Asian Animals.
The cute panda bear on the rooftop.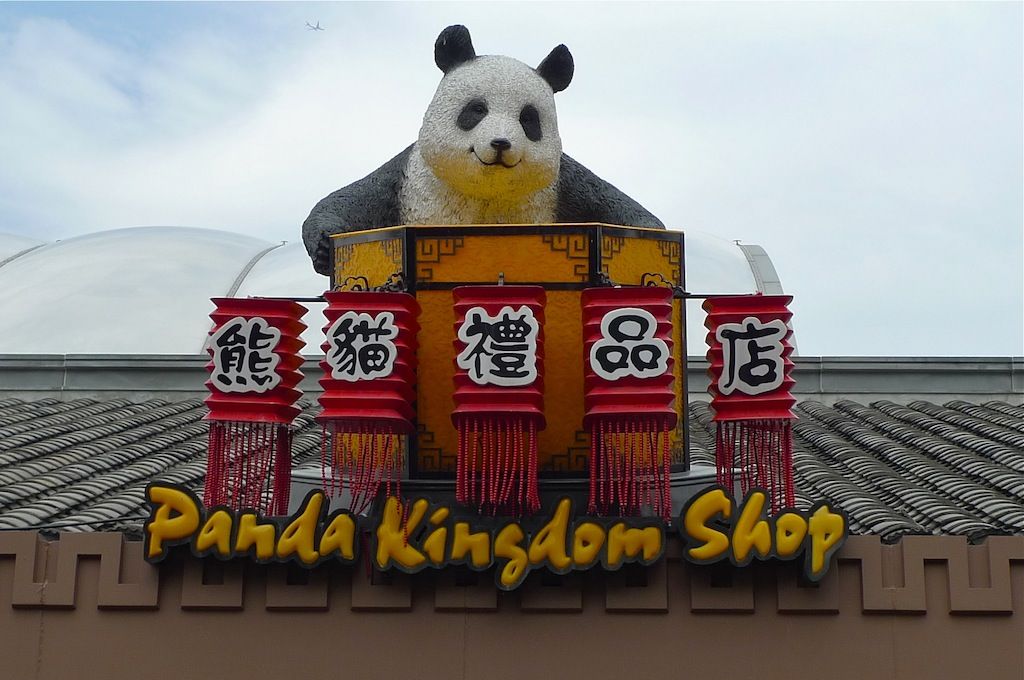 A cute panda cuddling a tree in front of the shop.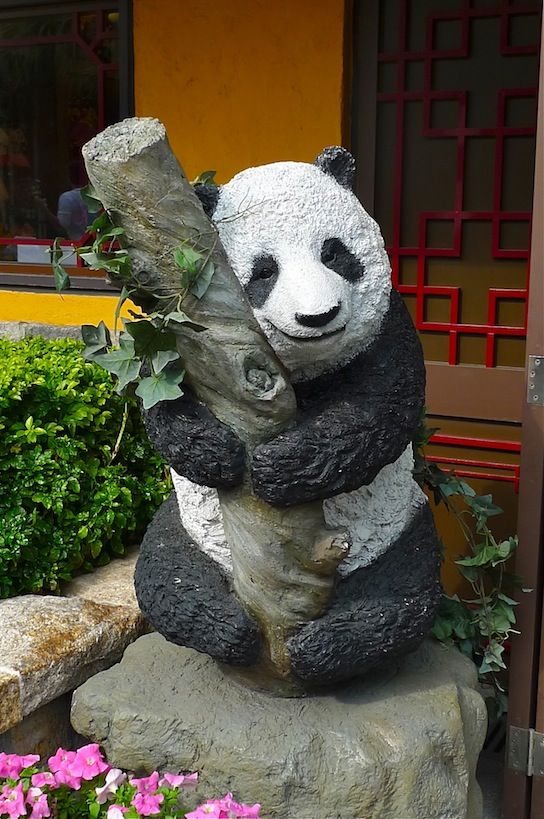 More panda toys not unlike the ones we have seen earlier at the Giant Panda Habitat.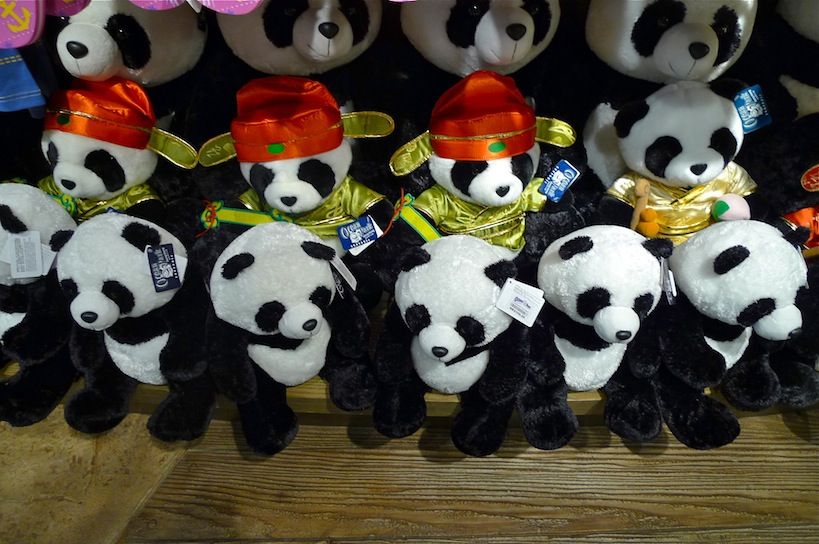 Love this round panda that was peering from the ceiling beam.
And this panda holding a fish.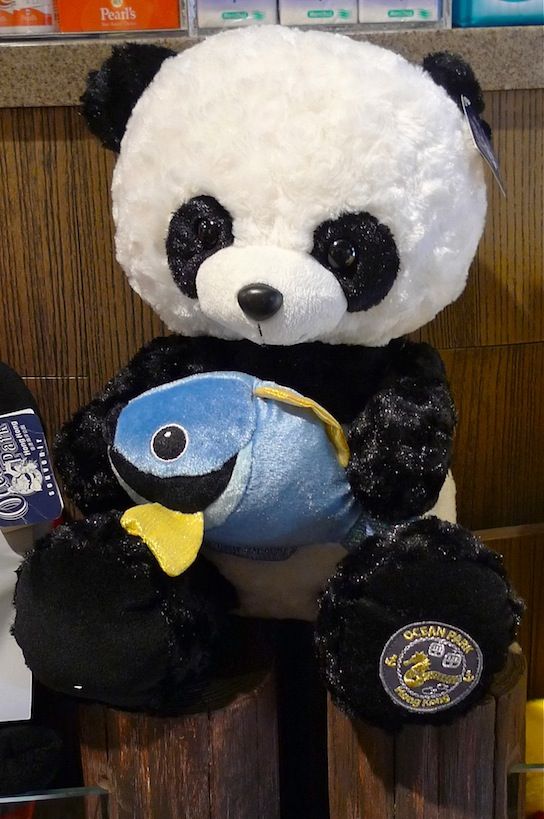 Later that night, I passed by a bakery shop and saw a panda cake!! Wow!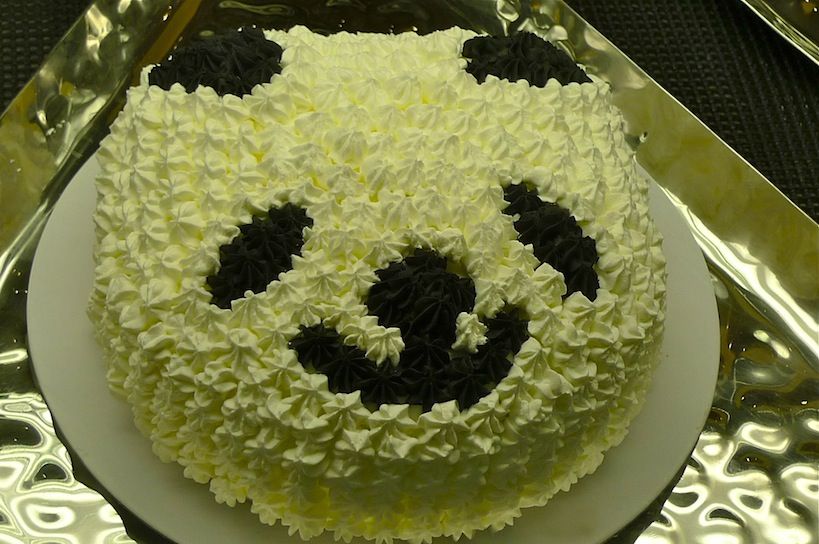 Now you know why I love Ocean Park Hong Kong so much? This place is just filled with pandas!! Live pandas, fake pandas, and panda cakes!!
But Ocean Park is not all about pandas of course. There are many other attractions at this famous tourist attraction in Hong Kong and I will share with you in my next few posts, so stay tuned!