Surprisingly, I did not take many photos of the
Paris-themed
Mezzanine floor of
Terminal 21
shopping mall in Bangkok. Probably there were nothing interesting about this floor?
All I remember is that there are a number of fashion outlets by
Thai designers
on this floor. The only photo I have is this one below showing
Starbucks
.
Two landmarks stood out at the Lower Ground floor, which is the
Carribean floor
. One is this red
lighthouse
.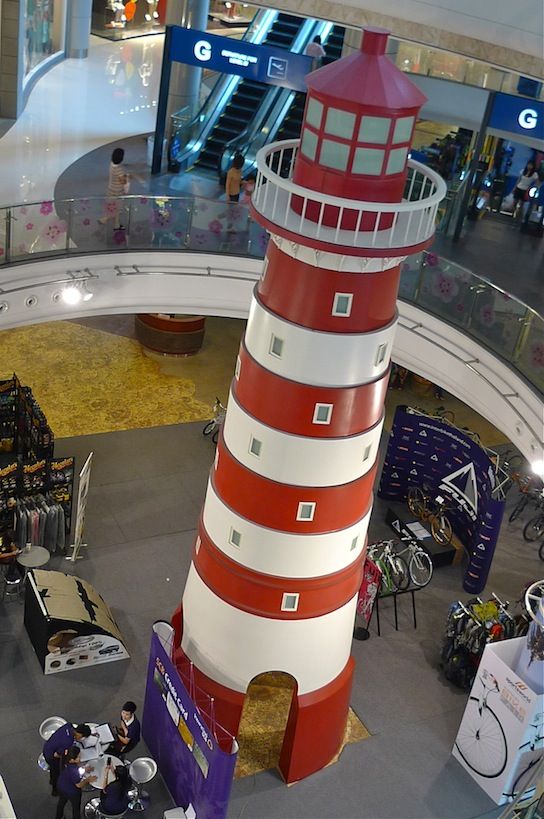 The light house viewed from the bottom.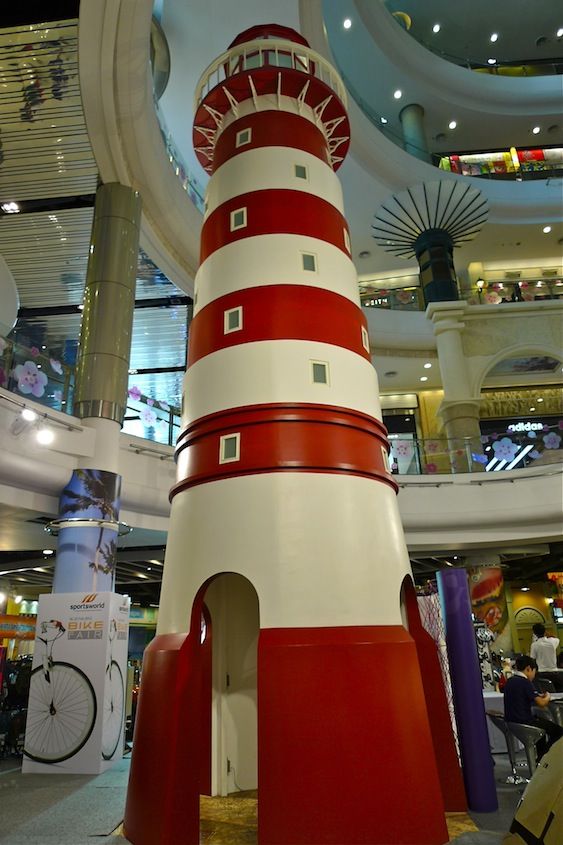 The other is this giant
anchor
next to the escalator.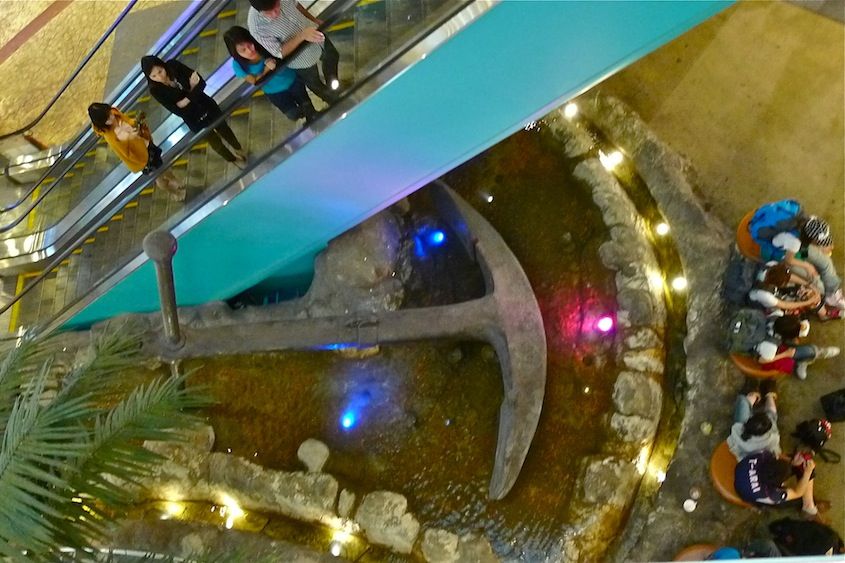 The Carribean floor consists of a spacious supermarket called the
Gourmet Market
, banks, restaurants and many other shops. I saw familiar names like Watsons, Baskin Robbins and Subway.
The Ground floor has many marble statues inspired from Roman architecture. This is one on top of a fountain.
Two marble statues by the pillars with nice paintings on the ceiling.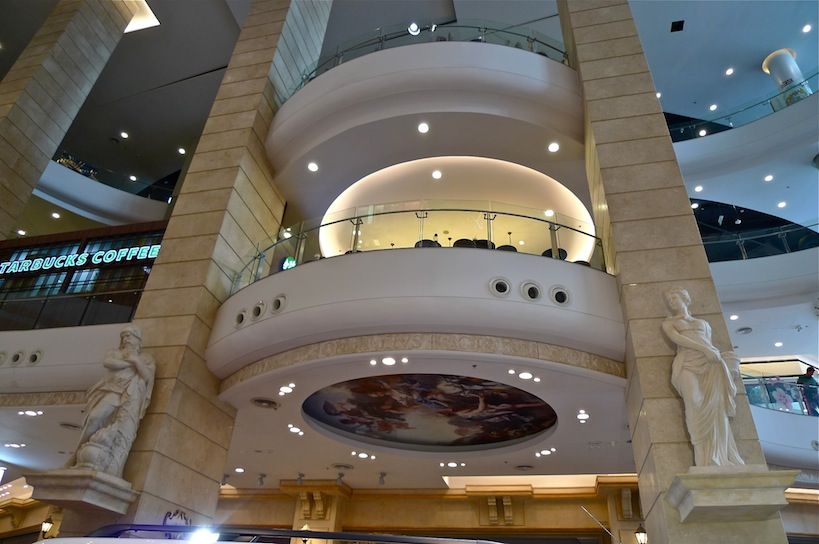 More artistic paintings on the ceilings can be found all over on this
Rome-themed
floor.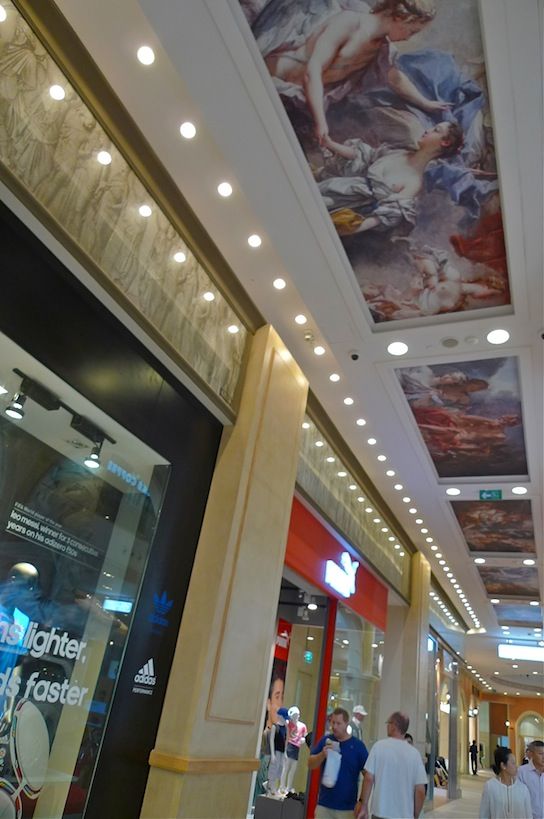 The shops here are mainly of well known brand names like Nike, Levi's, Adidas, G2000, Guess and so on.
To read more about the other floors of Terminal 21, click below...
Coming Up Next : Hollywood Floor At Terminal 21