Recently, I flew to Bangkok together with a friend for a short holiday. One of the places we visited there was
Terminal 21
.
No, it's not an airport, although the name Terminal 21 sure sounds like one. Located in Sukhumvit area, Terminal 21 is a spanking new shopping mall, possibly the newest kid on the block in Bangkok's shopping scene.
Opened just in time to unfortunately coincide with the infamous Bangkok flood late last year, this 9-storey mall has almost everything you need all under one roof.
Now if you have been to Bangkok, you might be wondering since there are already so many shopping malls in the city - Siam Paragon, MBK, Siam Centre, Gaysorn Plaza, CentralWorld and Platinum Fashion Mall just to name a few - do you really need another shopping mall?
Well, after visiting Terminal 21, I have to give a resounding YES!
First of all, entering the mall is like entering an airport. Look at this signboard!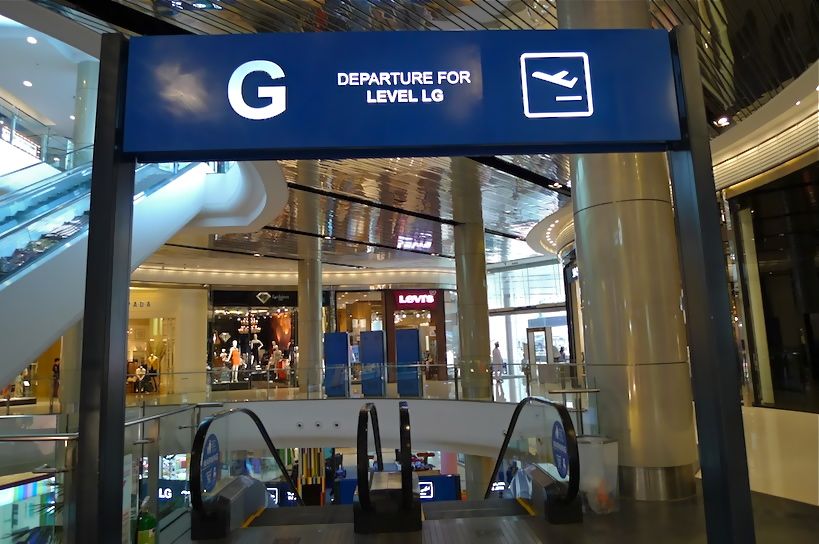 You need to check-in? Click on the Check-In Information kiosks! Haha!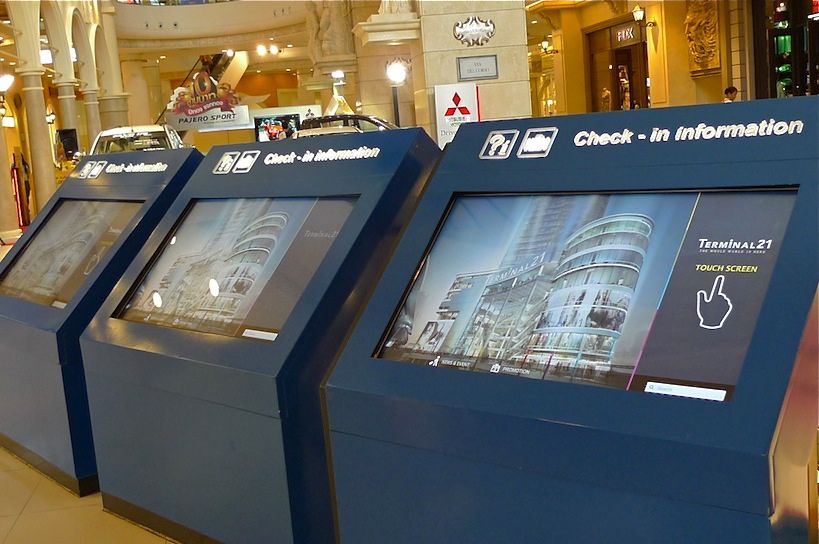 Even the lifts are not spared! See the word ROME on the door? Well, the Ground floor is Rome! Each of the 9 floors represents a city complete with designated landmarks. How cool is that! But more on this later.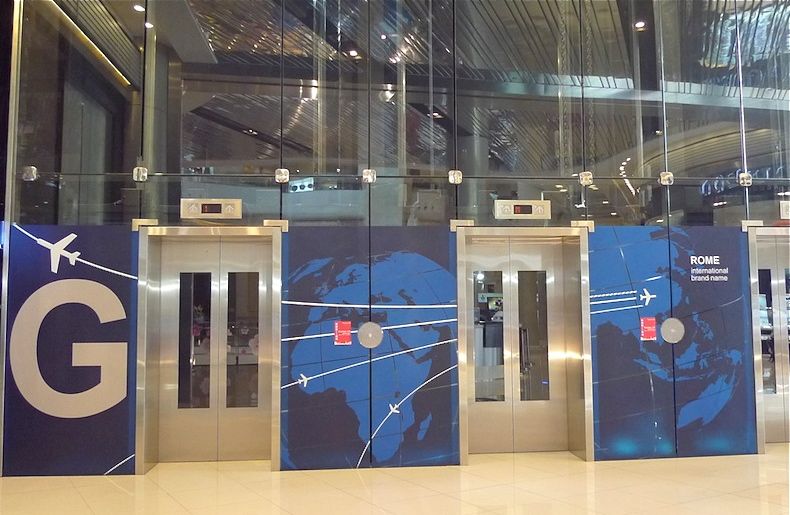 Believe it or not, even the security guards are all dressed like pilots! They sure look damn smart in their white uniforms! And you have to walk through that metal detector, no kidding!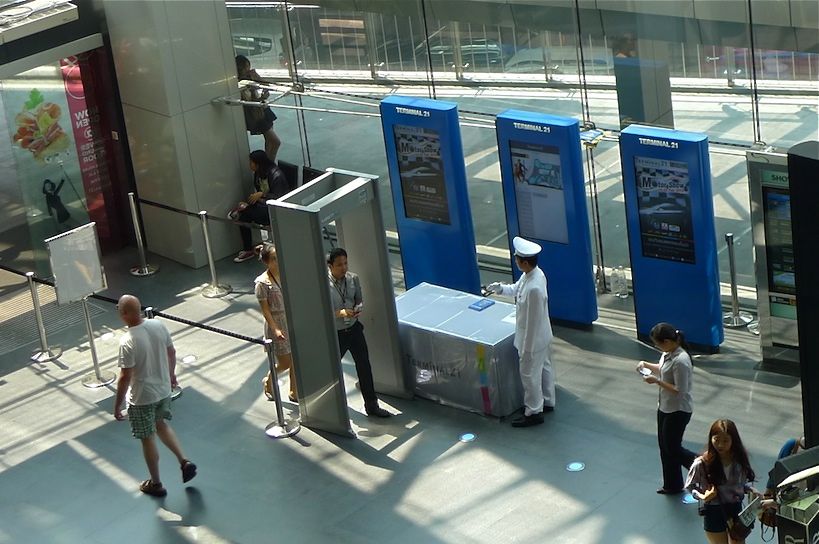 Oh yes, Bangkok malls take security seriously and they station security guards at all entrances. Just like the
malls in Manila
, you are not allowed to enter and exit using the same gate. I wonder how come the shopping malls in Malaysia do not follow the same system? Are we really that safe from terrorist attacks?
Look at those three round holes on the wall. What do they look like to you? Does an image of airport come to mind?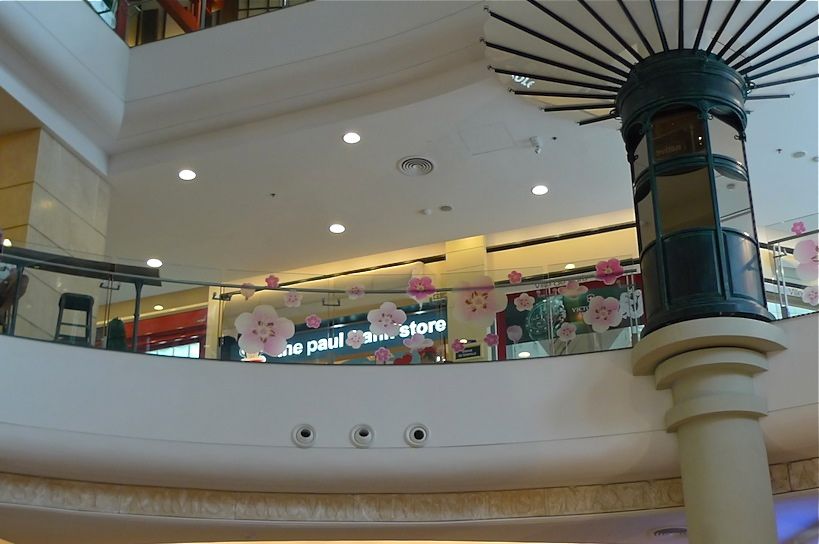 They even have several clocks to show different international time.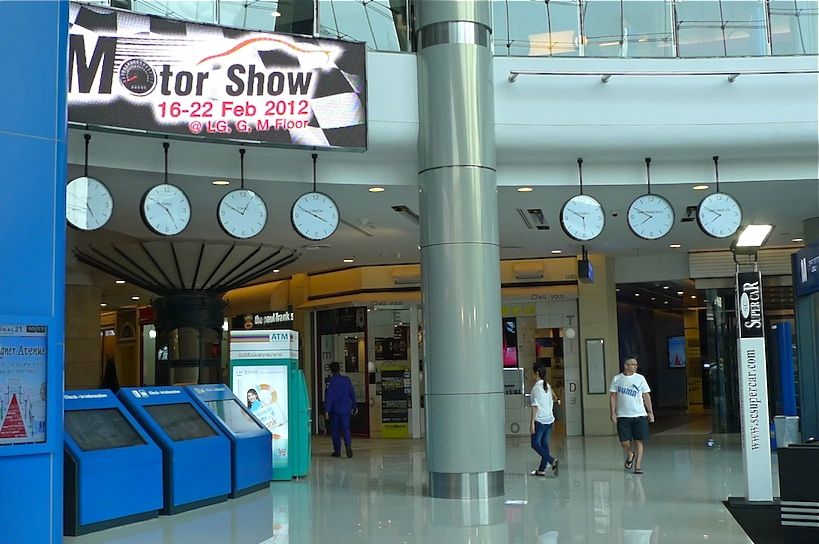 Here's a close shot at three of the clocks - Paris, Tokyo and London. Can you guess what was the time in Bangkok when I took this shot? : )
Also, the escalator in Terminal 21 must be the one of the longest - if not the longest - escalators I have ever seen in a shopping mall!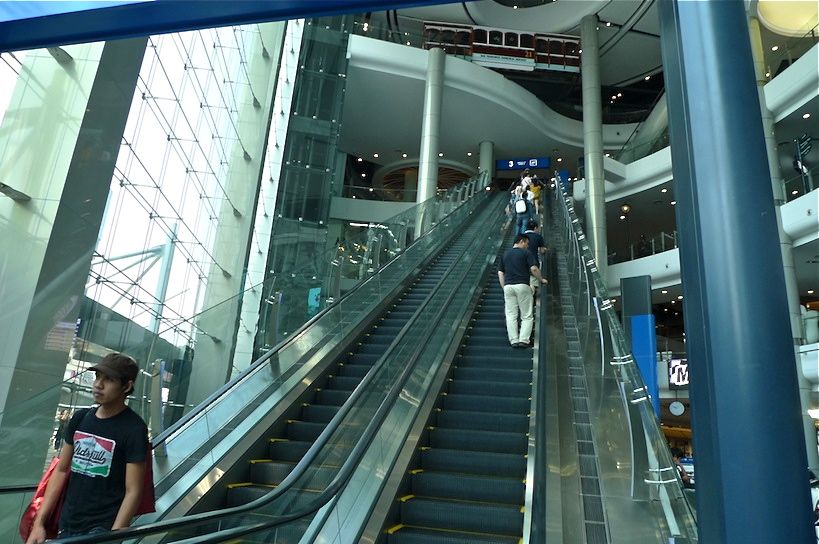 You can go up several floors using this escalator alone - sure beats having to take an escalator at every floor!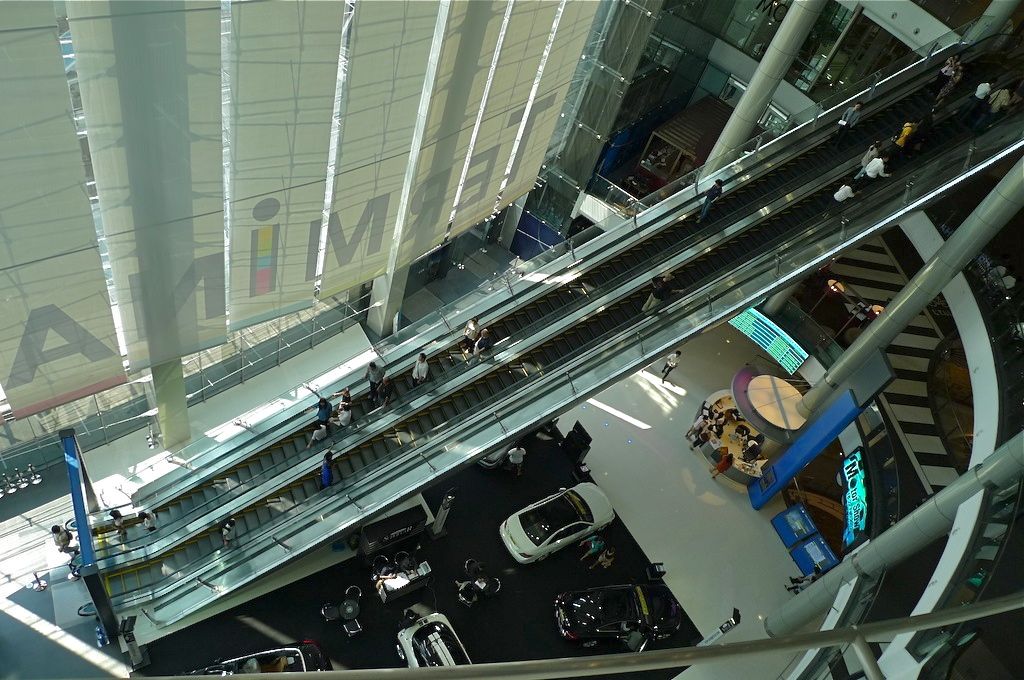 I took this picture from one of the top floors and I felt a bit dizzy. LOL!
But what really, really sets Terminal 21 apart from all the shopping malls in Bangkok is none other than their toilets! Believe me, visiting Terminal 21 just for their toilets is already worth your trip!
Of course I did not know that when I first entered the toilet on the first floor. I was quite surprised to see the Japanese words on this rock pillar and was wondering whether I was really entering a toilet!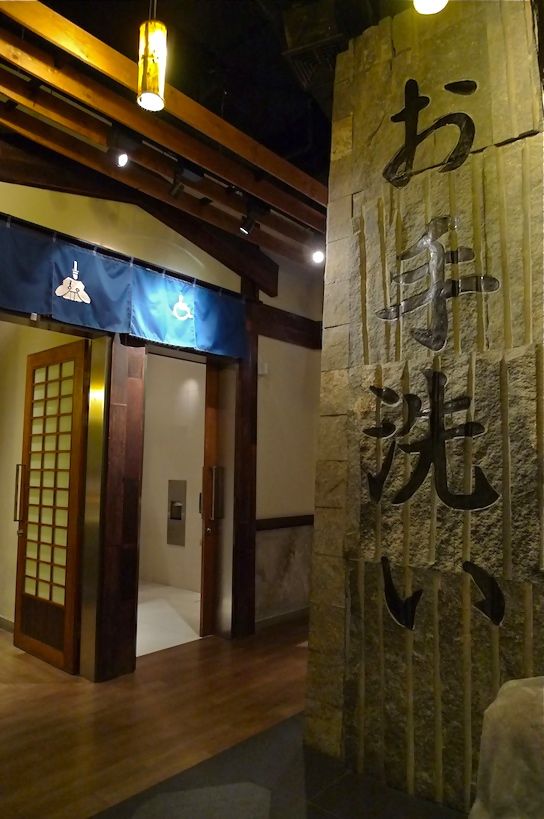 Look at the Japanese themed door and the "Men" sign on top.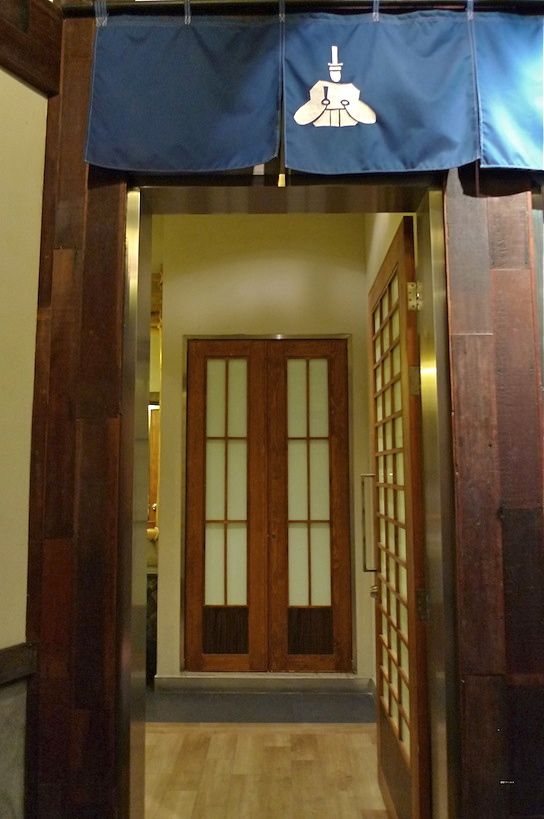 Once inside, I saw this on the wall next to a row of toilet cubicles. Anyone who reads Japanese can help me translate what was written on the wall?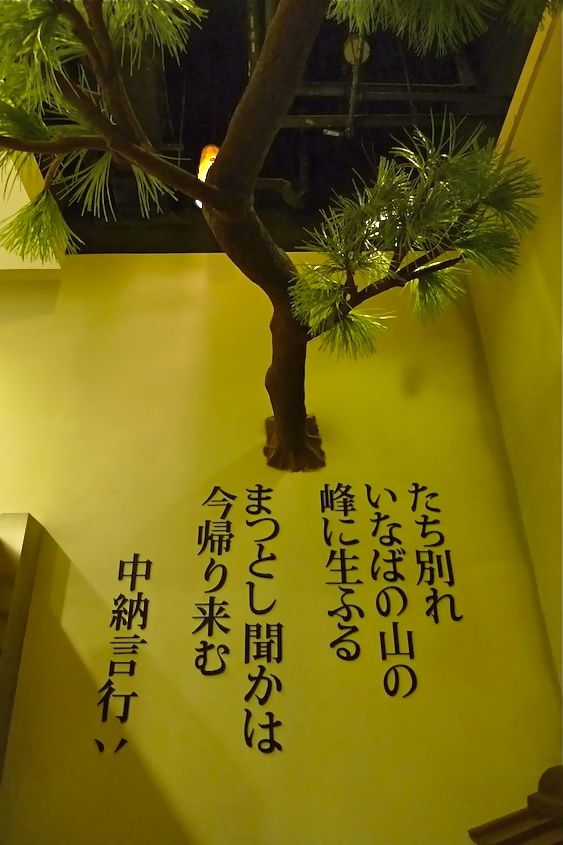 I entered the toilet cubicle and saw that it was no ordinary toilet bowl!
It was pretty hi-tech especially for a public toilet! Surely if we have such toilets in shopping malls
in Malaysia, they would be vandalized in no time.
There is a guide pasted on the door on how to use the automatic washlet.
So you can use the 'Shower' or 'Bidet' and then press 'Dry' to dry your butt! Nice!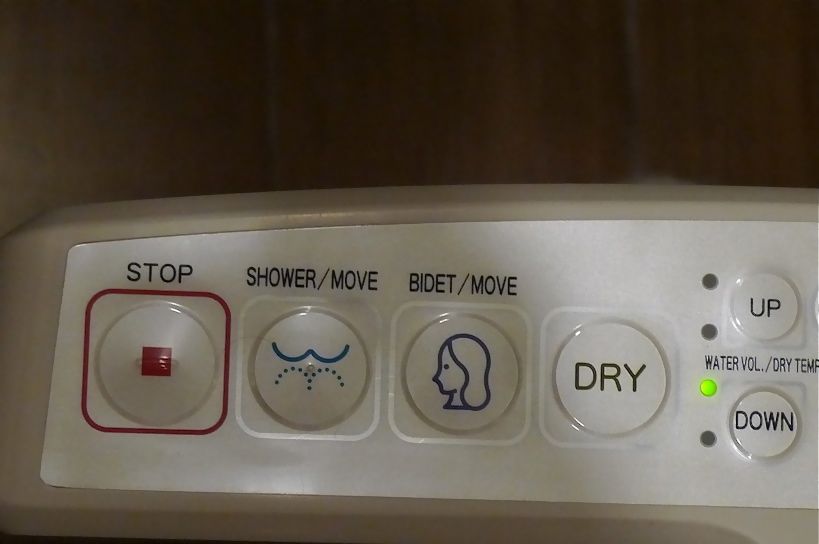 But this one I like best! You can actually adjust the temperature of the toilet seat! Cool!
But of course you must make sure the seat is really clean first before you sit on it! No problem here, as you are provided with tissues and disinfectant liquid.
Just release a few drops of the disinfectant liquid onto the tissue and wipe the seat clean! And then you are ready to enjoy your business but not before selecting the optimum temperature for the seat (and your butt).
Now if we have this type of public toilet in Malaysia, I would not mind spending more time in there! Haha!
This is how the wash basin area looks like. As I was taking the photo, the cleaning lady politely waited for me at one side. I guess I was not the first person to take photos inside that toilet!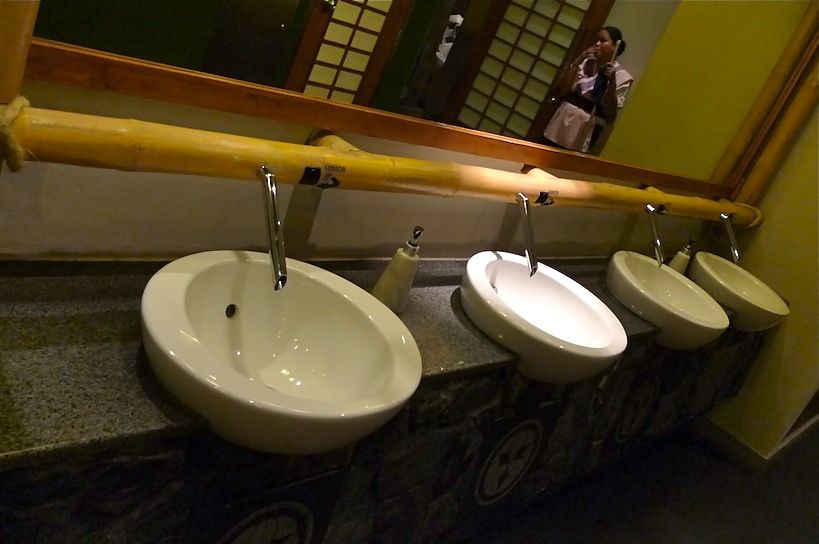 If you have been to
Starhill Gallery KL
, you will no doubt have entered their funky looking toilet. But that's just one toilet.
Did I tell you that each of the nine floors of Terminal 21 represents a city? The Lowest Ground floor is the Carribean floor, followed by Rome above it, then Paris, Tokyo, London, Istanbul, San Francisco (taking up 2 floors) and at the very top, Hollywood.
When my friend and I came out from the Japanese-themed toilet, it suddenly dawned on us that if every floor has a different theme based on the city it represents, it surely follows that the toilet in each floor will be different! Oh my God!!
No prize for guessing what we did next! Never would I ever imagined that I would end up visiting the most number of toilets within the next one hour in Bangkok! It's definitely a record-breaking feat for me. Haha!
We decided to start from the Lower Ground floor and visit the Carribean toilet first, then make our way up floor by floor. As I entered the toilet, I was stunned to see this.
To be continued ....