This is my last post on my
Penang
trip last year.
After my lunch at
Bangkok Lane Mee Goreng
, I went back to my hotel and checked out. But as there were still a lot of time before the Aeroline bus departs from Queensbay Mall to Petaling Jaya, I left my luggage at the hotel and
took a stroll along Gurney Drive
before heading over to
Coffee Bean
near
Gurney Hotel
for some coffee.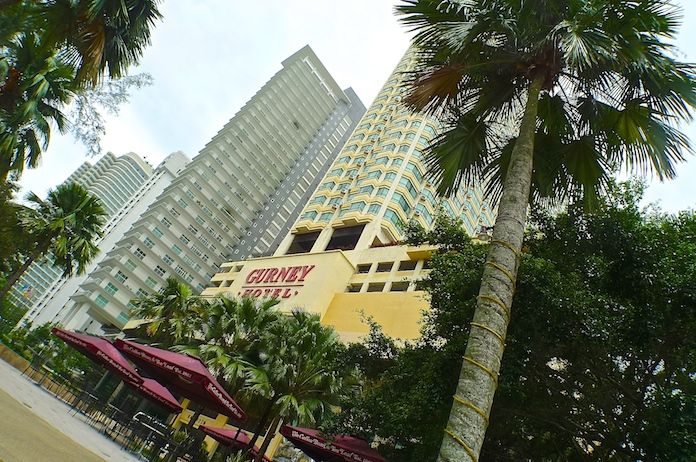 Later, I took a taxi to
Queensbay Mall
and did some window shopping there before the Aeroline bus finally arrived at 5.30pm. It was time to say goodbye to Penang! I would miss Penang, but no worries, I will definitely be back!
There are still a few places which I did not visit during this trip, namely the
Botanical Gardens
and
Penang Hill
, both of which I had visited many years ago. And of course, there are still many, many more Penang food that I have yet to try, so I am actually looking forward to my next visit already!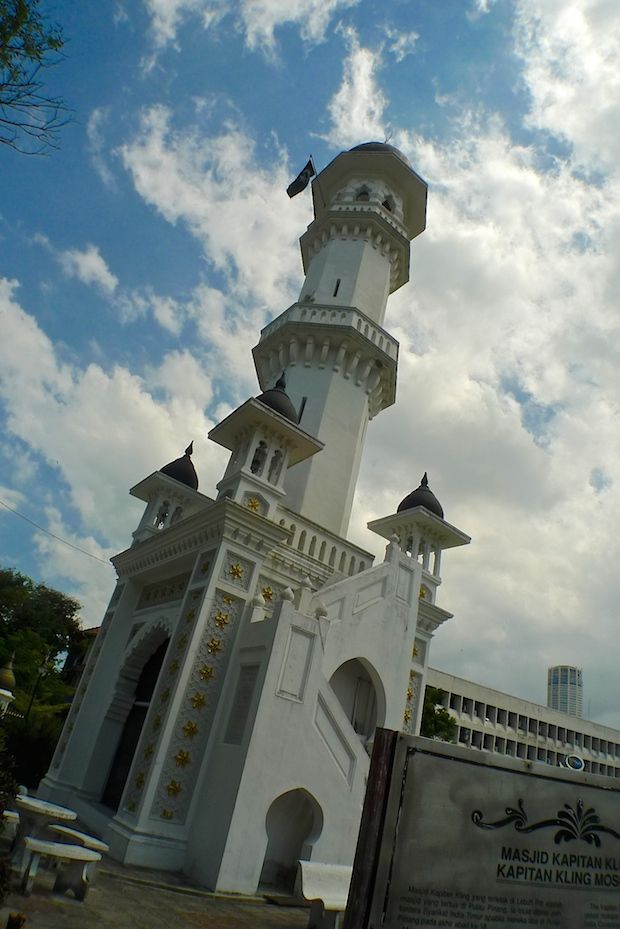 It was a pity I did not manage to enter the
Kapitan Keling Mosque
during this trip as there was a prayer in session at that time. I managed to take some photos of the mosque from the outside however.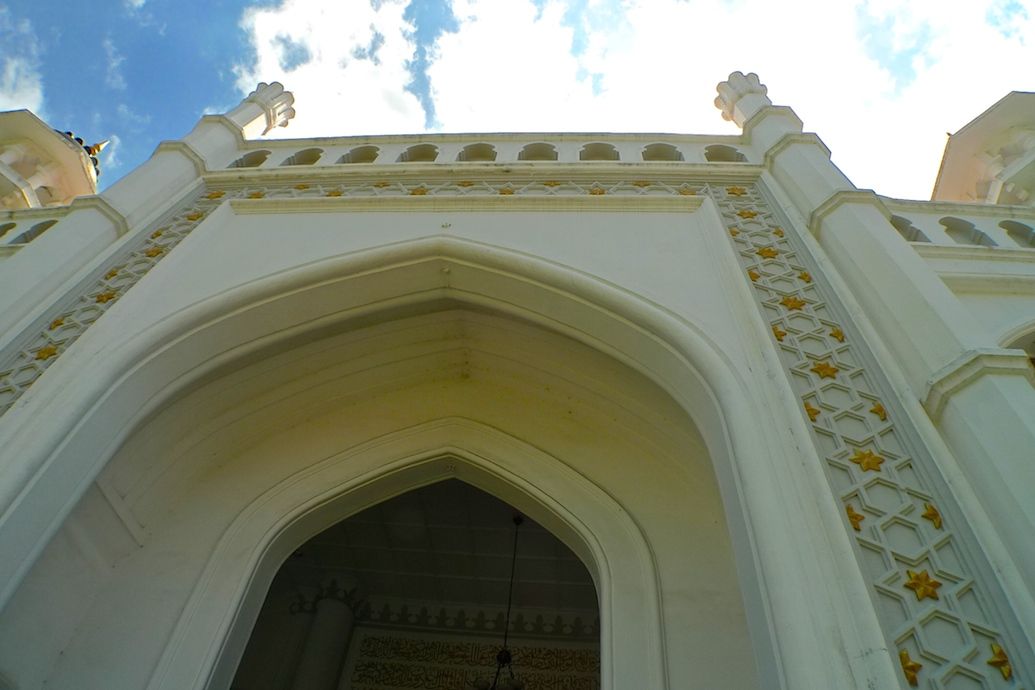 I was glad I managed to squeeze in some time to buy my favourite
Tambun biscuits
from
Him Heang
located at Burma Road.
These delicious Tambun biscuits make very good gifts so I bought a few boxes. But guess what? Instead of giving away as gifts, I ate most of the biscuits. Haha!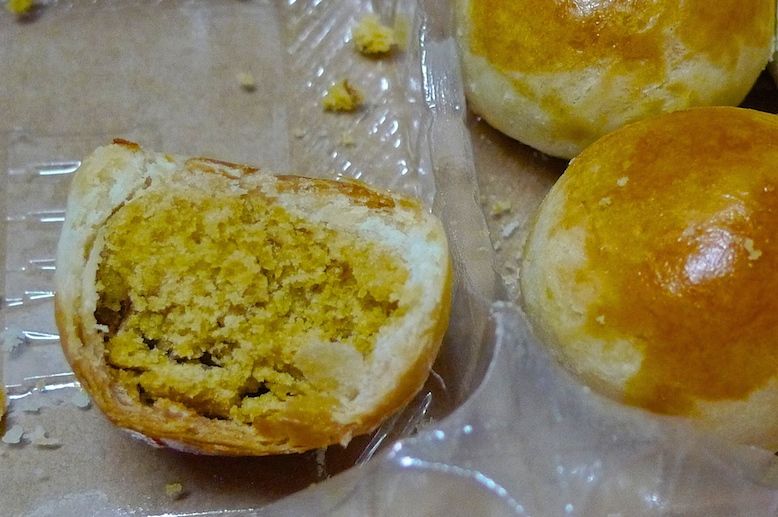 I also bought this
Nutmeg concentrated juice
at Him Heang.
I still remember drinking nutmeg juice almost every night after returning home from Penang. It was refreshingly good!
So once again, goodbye Penang! I will visit you again in the near future.
If you missed any of my Penang posts, worry not. Here is the complete list of my Penang posts in chronological order.
1.
Taking The Aeroline Bus To Penang
2.
Fooyo Fried Ice Yogurt @ Prangin Mall, Penang
3.
Discovering The Murals Of George Town, Penang
4.
The Steel Rod Sculptures Of George Town, Penang
5.
Walking The Streets Of George Town (Part 1)
6.
Walking The Streets Of George Town (Part 2)
7.
My Visit To Fort Cornwallis
8.
My Stay At Evergreen Laurel Hotel In Gurney Drive
9.
Penang Laksa And Cendol @ Joo Hooi Cafe
10.
Penang Food Hunt : Cecil Street Market Hawker Centre
11.
Penang Food Hunt : Bak Kwa Bun And Duck Leg Wrap
12.
Penang Ais Tingkap (Window Sherbet) @ Tamil Street
13.
The Floating Temple Of Penang
14.
Joez Coconut Jelly In George Town, Penang
15.
Penang Food Hunt @ Kimberley Street
16.
Eating Penang Hokkien Mee @ 888 Hokkien Mee
17.
Yummy Bagel Muffin & Yogurt @ The Mugshot Cafe
18.
Tiger Char Koay Teow @ Ping Hooi Cafe
19.
My Visit To Leong San Tong Khoo Kongsi In Penang
20.
My Visit To Kek Lok Si Temple In Penang
21.
The Dhammikarama Burmese Buddhist Temple In Penang
22.
The Reclining Buddha At Wat Chayamangkalaram In Penang
23.
Bangkok Lane Mee Goreng @ Seng Lee Coffee Shop
24.
A Relaxing Afternoon At Gurney Drive
COMING UP SOON : TOURING HANOI WITH HANOIKIDS