During my trip to
Penang
last year, I stayed at the
Evergreen Laurel Hotel
in
Gurney Drive
.
I normally stay in budget hotels during my travels as I prefer to spend my money on food and sightseeing instead. Besides I only need the hotel to sleep. But this time, I decided to splurge a little and stay in a 5-star hotel.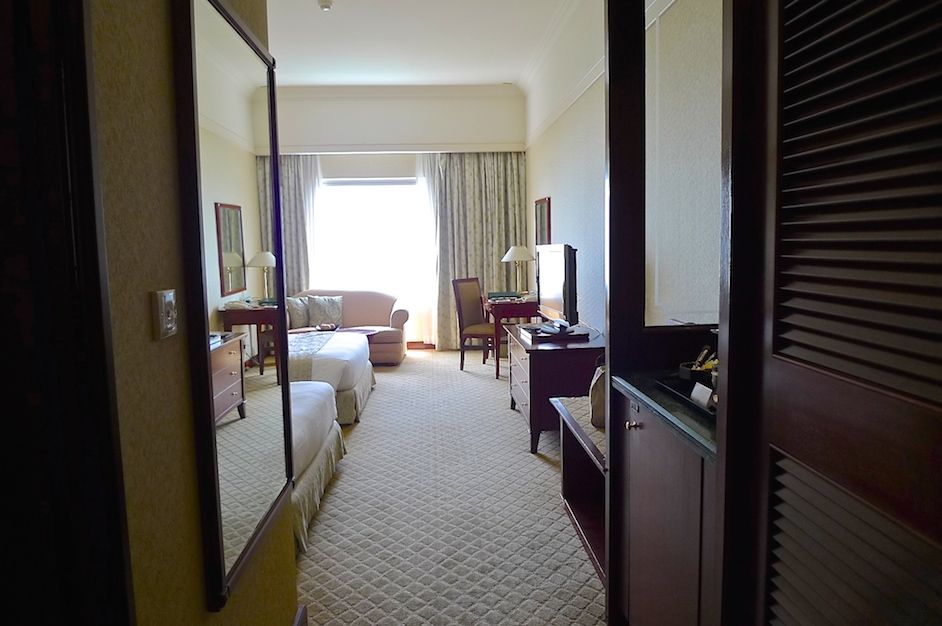 There are two types of rooms in this 18-storey hotel. The first type faces the city of George Town, and the second type which is more expensive, faces the sea. Naturally, I chose the room that has a sea view!
Although this hotel is quite old (built is 1997 and last renovated in 2007), it was pretty well maintained.
When I checked in at about 1pm, the staff at the counter asked if I wanted to upgrade to a Premier room by paying an additional RM5++ per day. I thought why not? So I was given a Premier room on the 10th floor facing the sea.
The room was spacious and clean. I loved it!
Here's an environmental message from the hotel.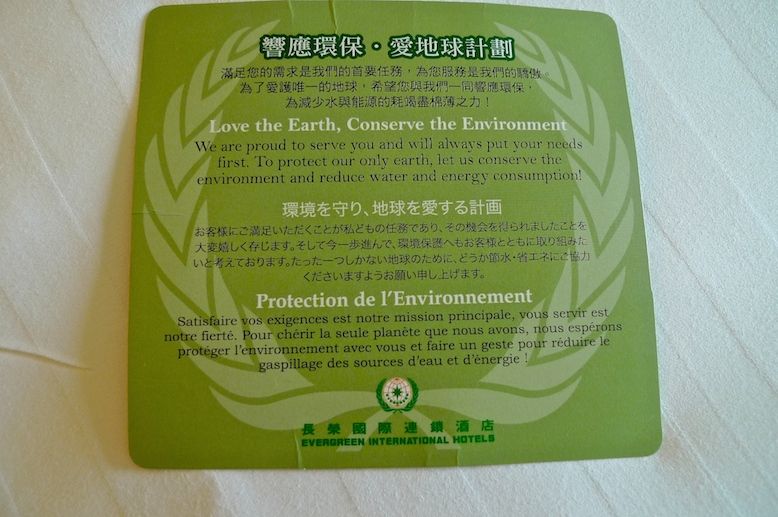 There's an alarm clock to help wake me up and a phone for me to call for assistance.
Three red apples on a plate. But they looked rather old and wrinkly. The hotel should have provided fresh fruits instead!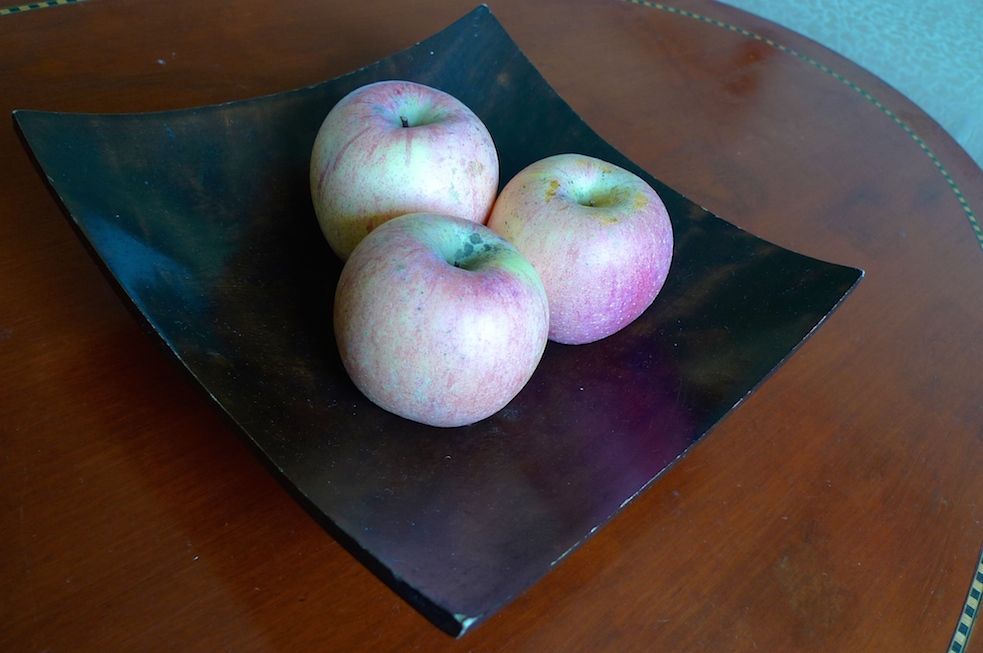 I did not really bother about the apples though. Who cares about the apples when you have so much yummy food out there in Penang? I did not even bother to dine in the hotel's restaurant. It would be quite silly to eat in the hotel when so many good food could be found in the city of George Town.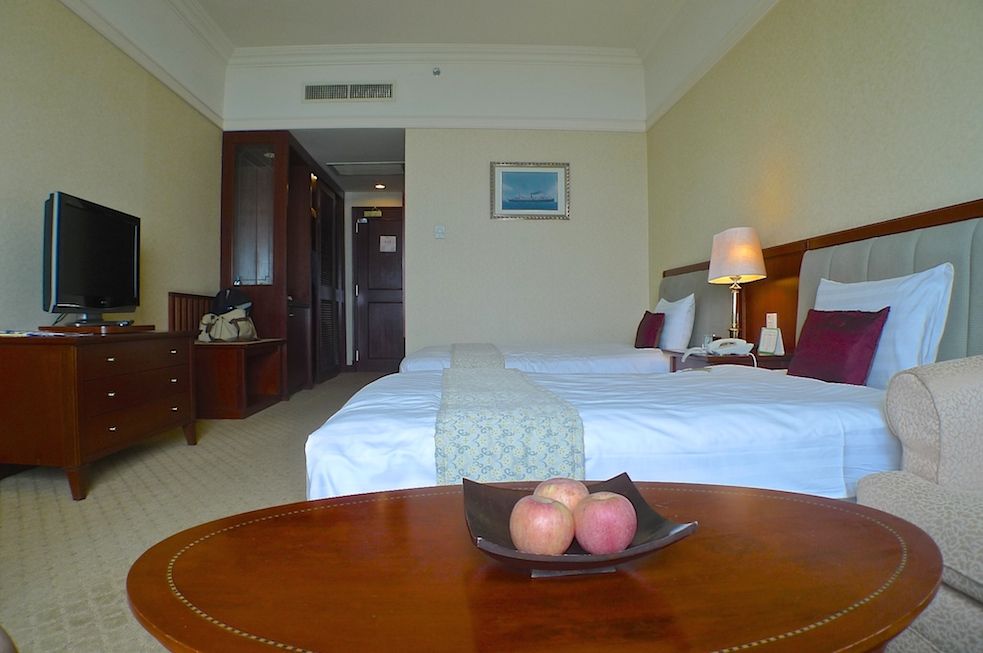 This is the chair which I liked to sit and read my book, or tweet or checking out Facebook or simply to take a short nap!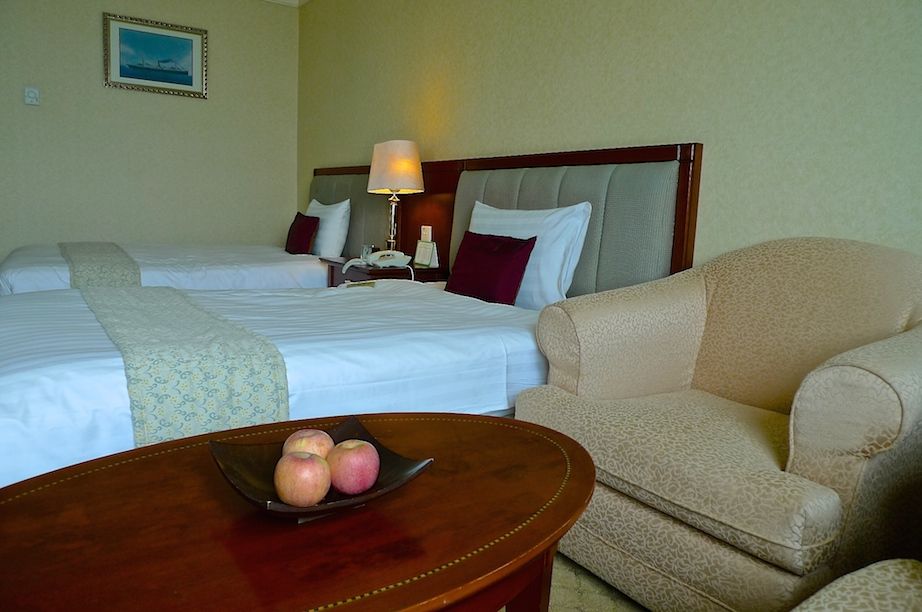 As expected from a 5-star hotel - a TV with multiple local and satellite channels. Although I must say I hardly watched the TV during my stay there.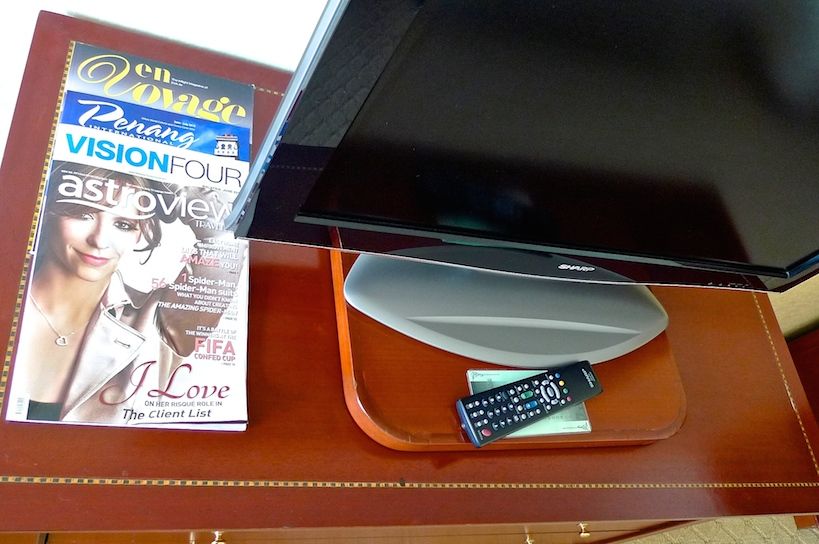 Coffee and tea making facilities.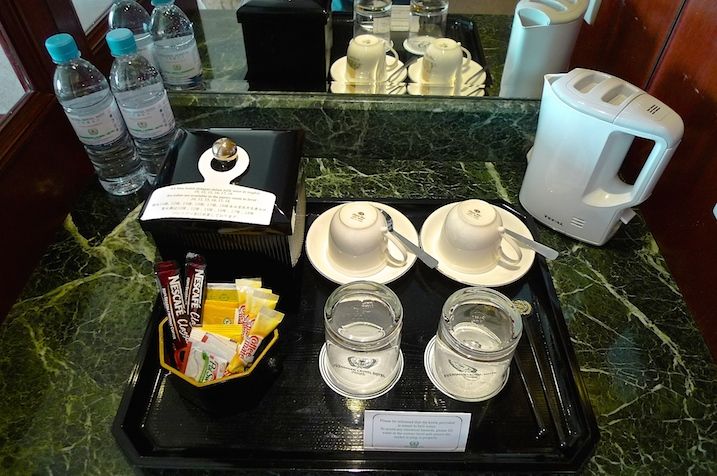 And as usual, there's a mini fridge, safe deposit box, bathrobe, iron and hangers.
One of the many photos hanging on the wall.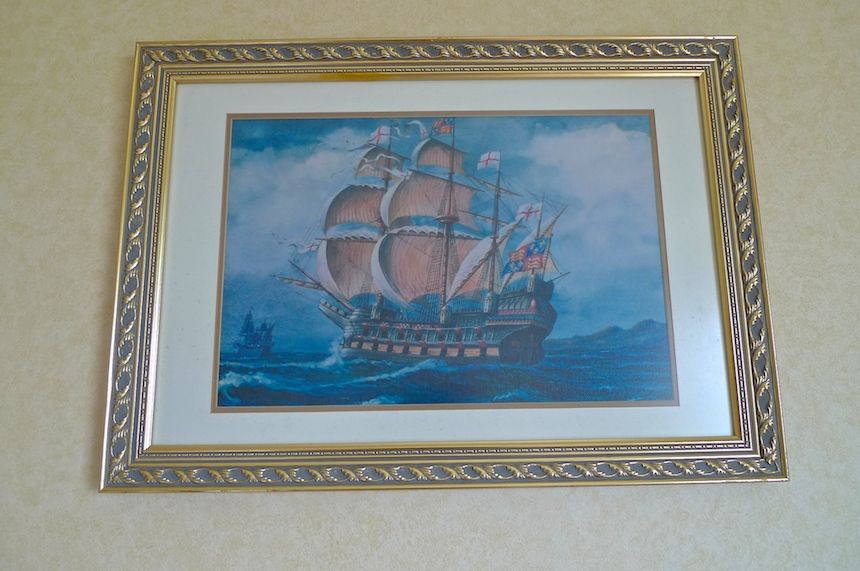 And most important of all, complimentary broadband internet and wifi. I really can't stand hotels that do not provide free and good wifi service! What about you?
I have to say though that the best thing about my stay in Evergreen Laurel Hotel was the sea view from my glass window.
I spent many moments looking out to the sea and enjoying the view. Imagine if I had been here on that fateful Boxing Day in 2004 when the tsunami hit Gurney Drive! I would have had a first hand view of the disaster!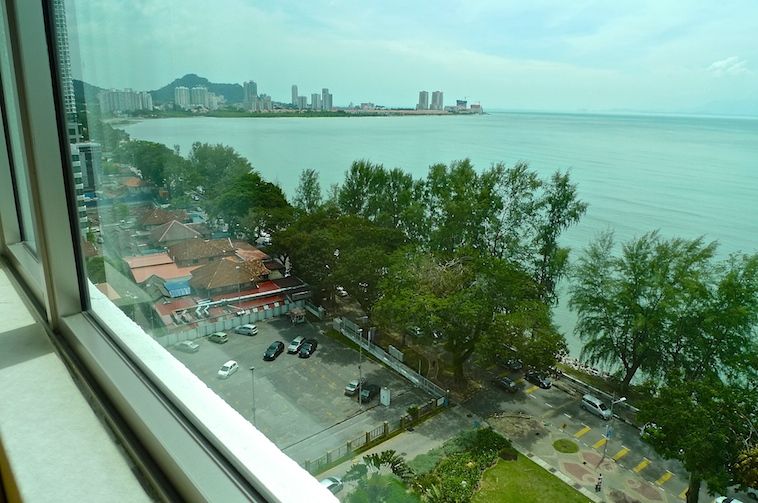 The fountain and car park below.
Of course, to ensure I had a comfortable stay in this hotel, I made sure I checked out the bathroom and toilet!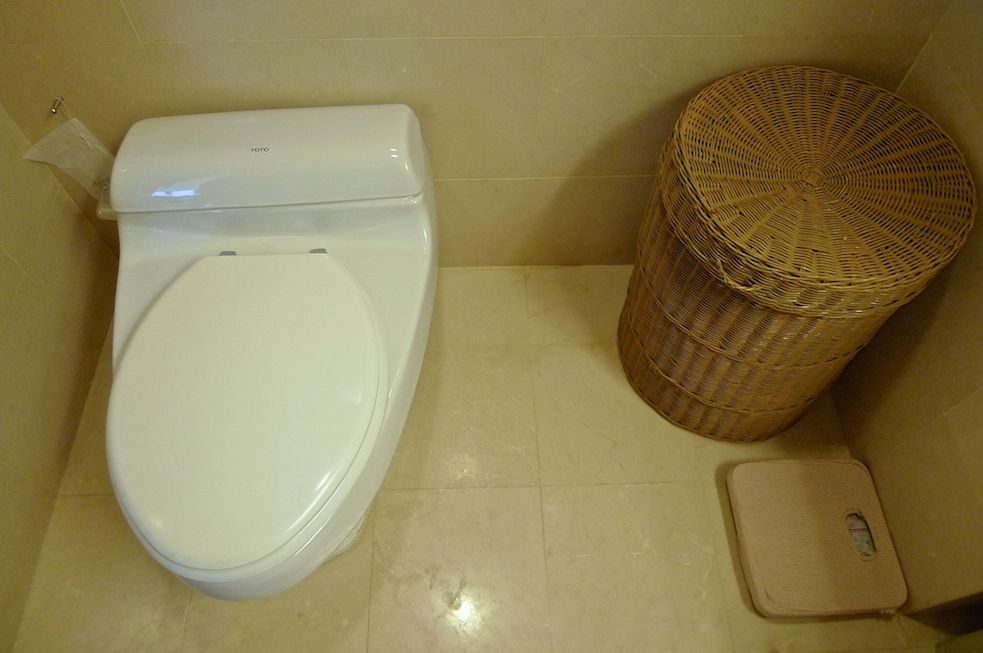 I was glad that it was clean, although I would not go so far as to say that it was spotless.
Since I seldom use bathtub, I still prefer a shower inside a cubicle that would separate the shower area from the toilet bowl. And I really missed those nice rainforest shower that I enjoyed in many other hotels.
Some house rules...
Essential toiletries like toothbrush, toothpaste, shower gel, shampoo, body lotion, shower cap, hand soaps, hand towels, and bath towels as expected in a 5-star hotel.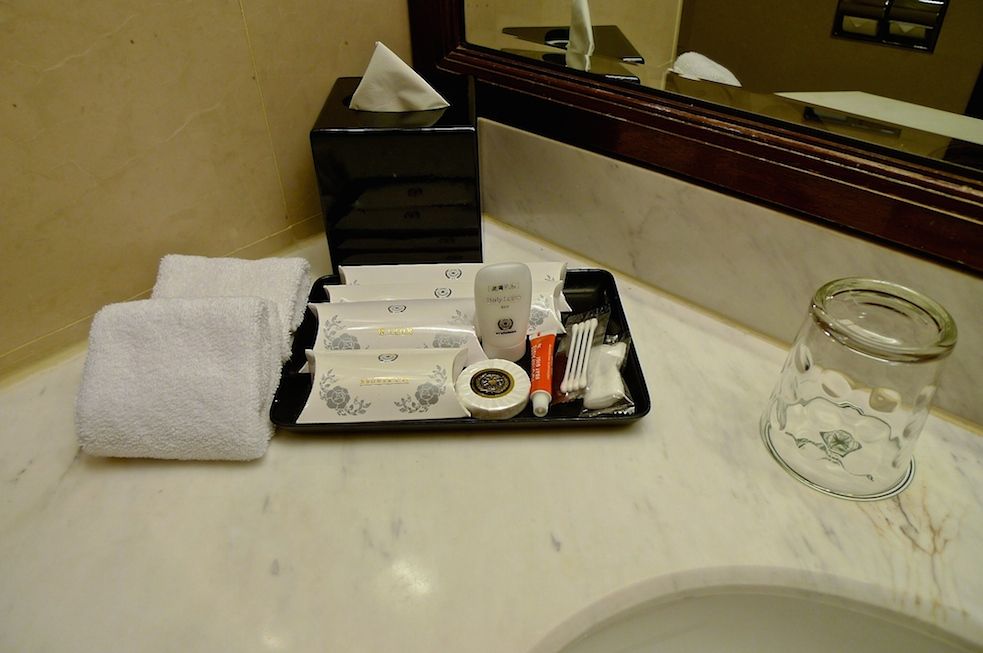 Did I take some of the toiletries home? Of course I did. I always do, either as souvenirs or to be used in future travels where the hotels do not provide such amenities.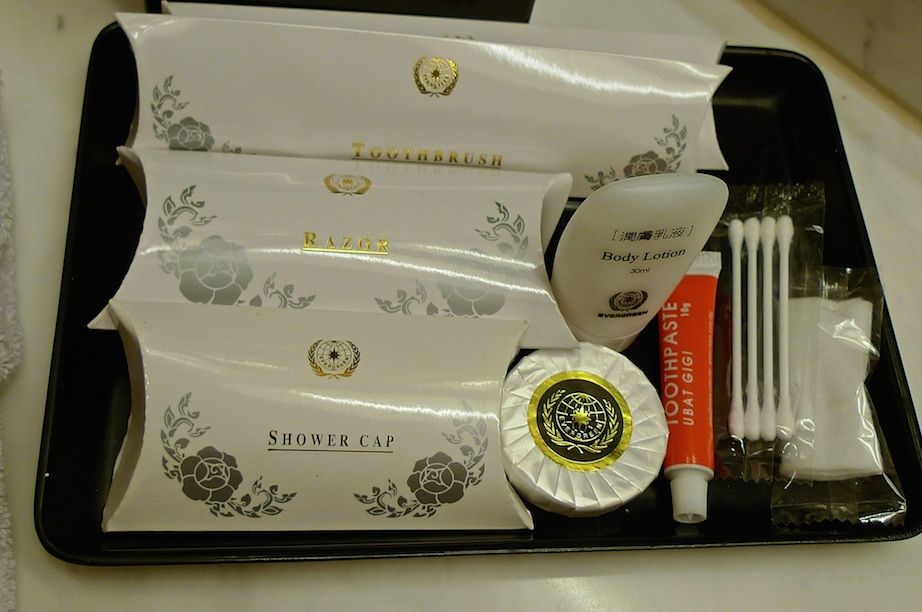 A hair dryer was also provided.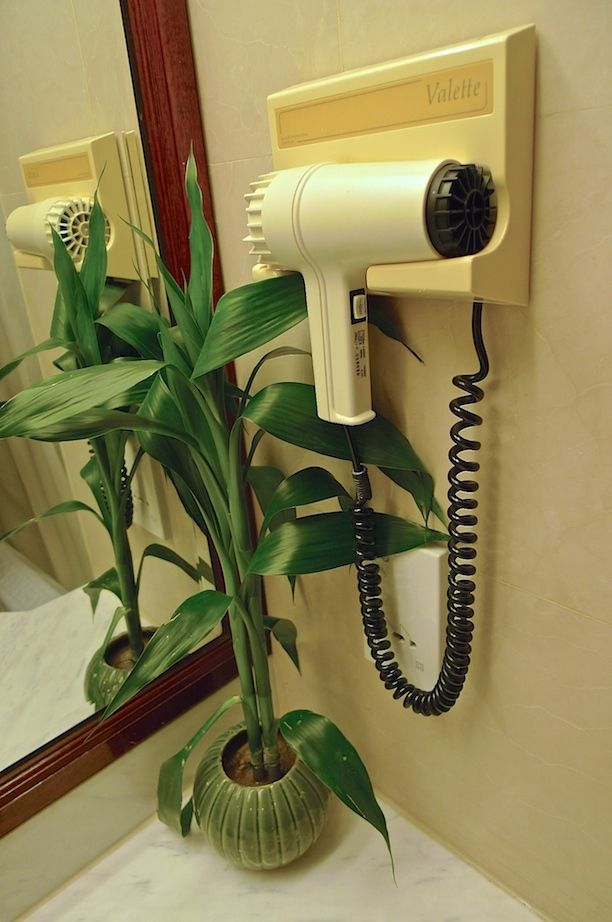 This is how my room looks like during the night with the TV switched on, and the curtains drawn.
Every morning during my stay in Penang, I would wake up to a beautiful sunrise over the ocean.
Here are a few snapshots of the early morning skies viewed from my hotel room.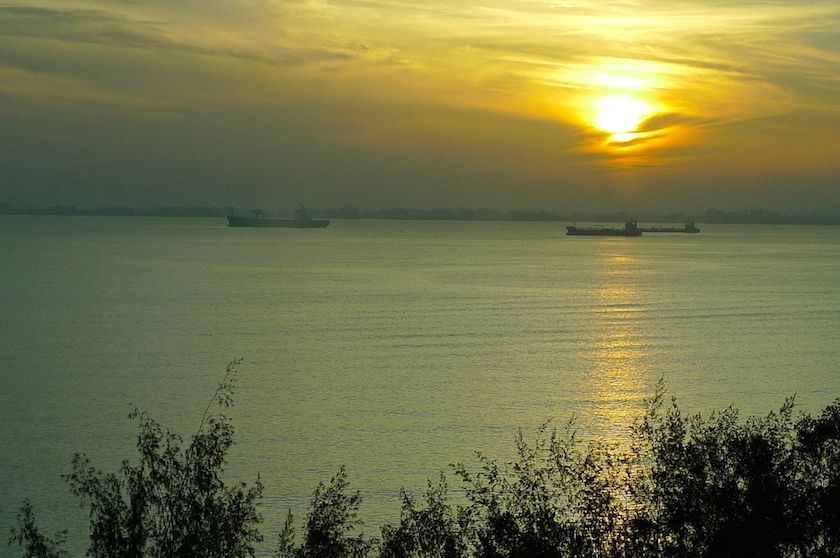 If you choose to stay in Evergreen Laurel Hotel, make sure you choose the room that faces the sea! It is definitely worth it!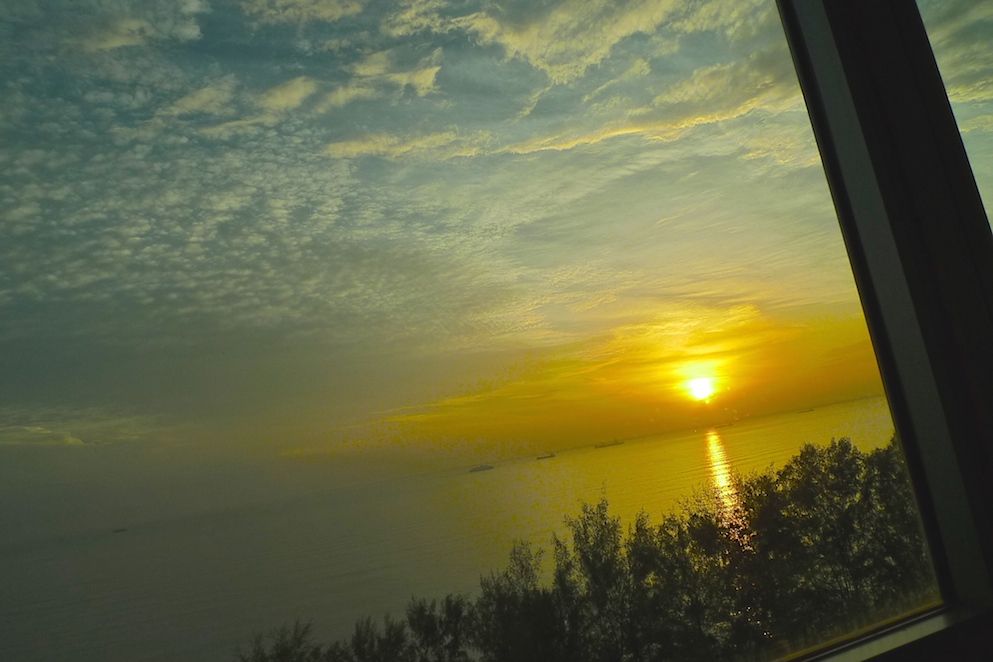 Although the hotel offers facilities like swimming pool, gym, spa and tennis court, I never had the chance to make use of them.
But I did love strolling outside the hotel along Gurney Drive.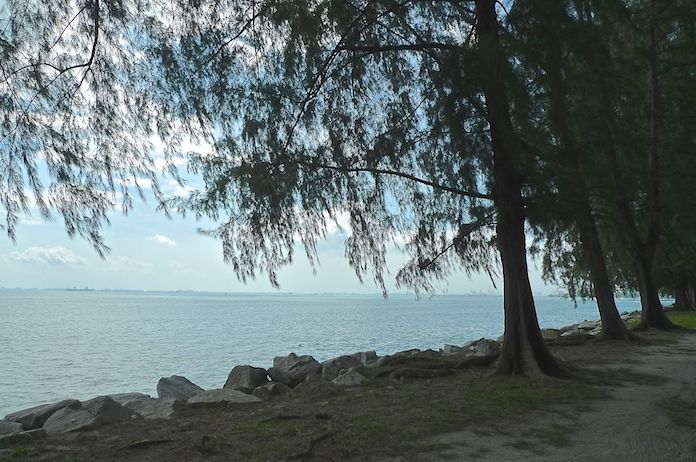 I had an enjoyable time walking and enjoying the cool breeze from the sea.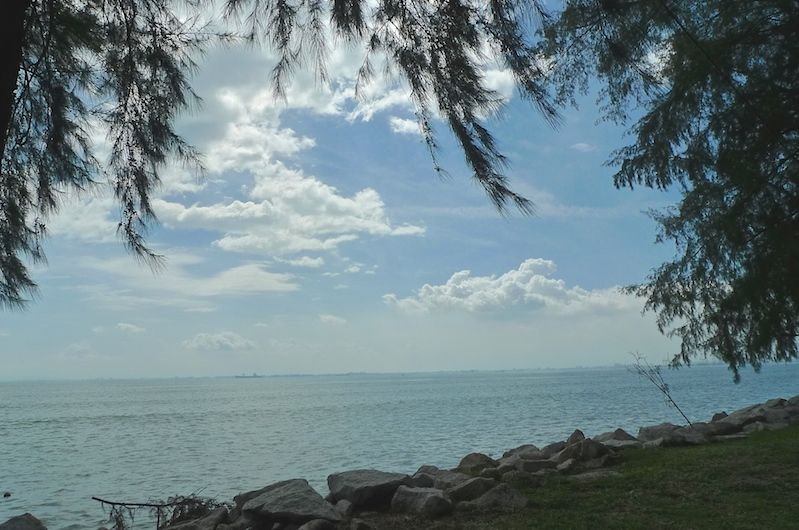 I even composed a song during my walk here and named it "
A Relaxing Afternoon At Gurney Drive
". You can listen to it
HERE
.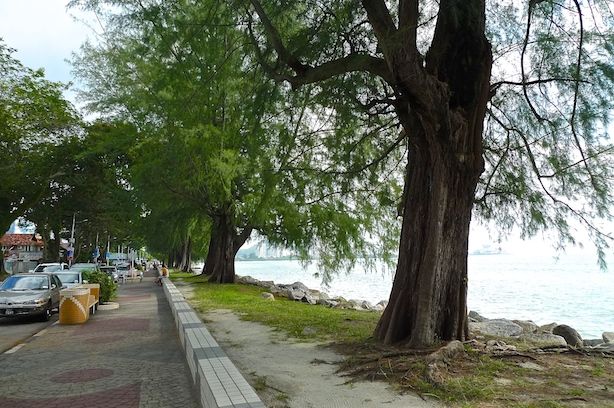 One thing good about Evergreen Laurel Hotel is the location. It's a short walking distance to Gurney Paragon Mall, Gurney Plaza Mall, the (overrated) Gurney hawker centre, and to the famous Thai and Burmese temples.
Although not as trendy as
G Hotel
located further down (or is it up?) Gurney Drive,
Evergreen Laurel Hotel
is still to me, a good place to stay if you do not mind paying a little bit more for comfort and luxury, and of course the sea view!