During my
Penang
trip last year, I had the opportunity to taste for the very first time
Joez Coconut Jelly
at
Dato Keramat Road
in
George Town
.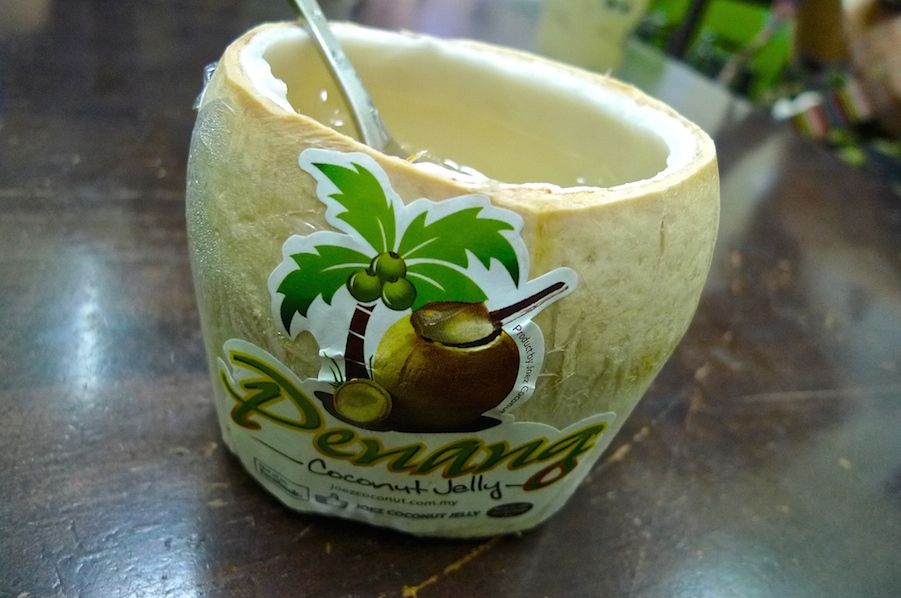 Located near
Penang Times Square
, this shop sells not only coconut jelly but also
pandan coconut juice
and
coconut shake
. Claiming to be the best in town and the one and only original coconut jelly in Malaysia, Joez Coconut Jelly (aka Penang Coconut Jelly) is also available at KL Sentral and possibly in some supermarkets too!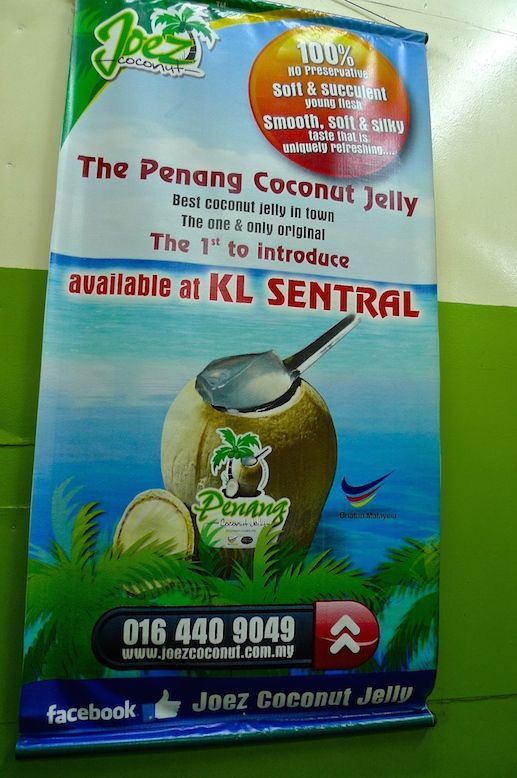 It was a pretty hot day in Penang and my Penang food tour guides, bloggers
Ken
and
Ann
had just brought me to the
Floating Temple
. I guess we were all thirsty after visiting the temple and needed something to drink.
This Penang Coconut Jelly was refreshing and perfect as a thirst quencher. The jelly was so smooth and soft, and it just melted in my mouth without the need to chew or bite. It's also slightly sweet, making it a good choice for dessert.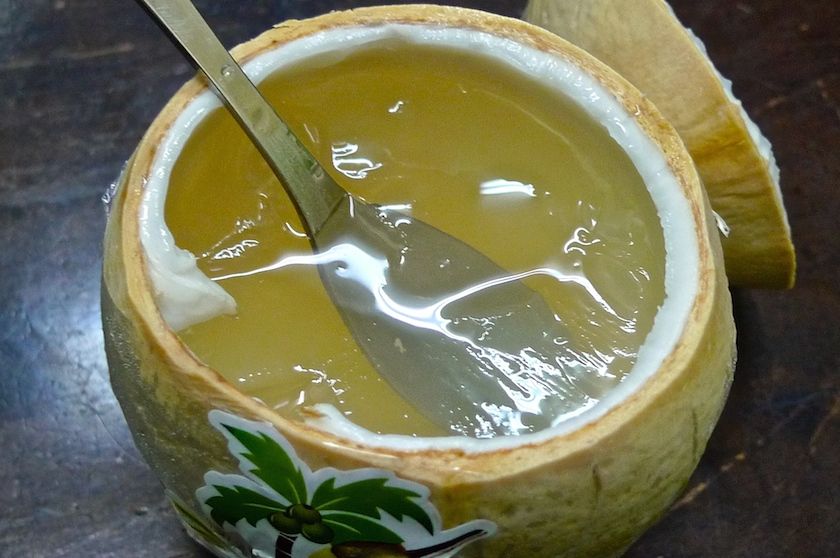 Ann ordered the
coconut milk shake
which came with black pearls inside,
but she did not seem to like it. Probably too sweet and too milky, and very little coconut taste. Well, I did not try it - I was just fine with my coconut jelly haha!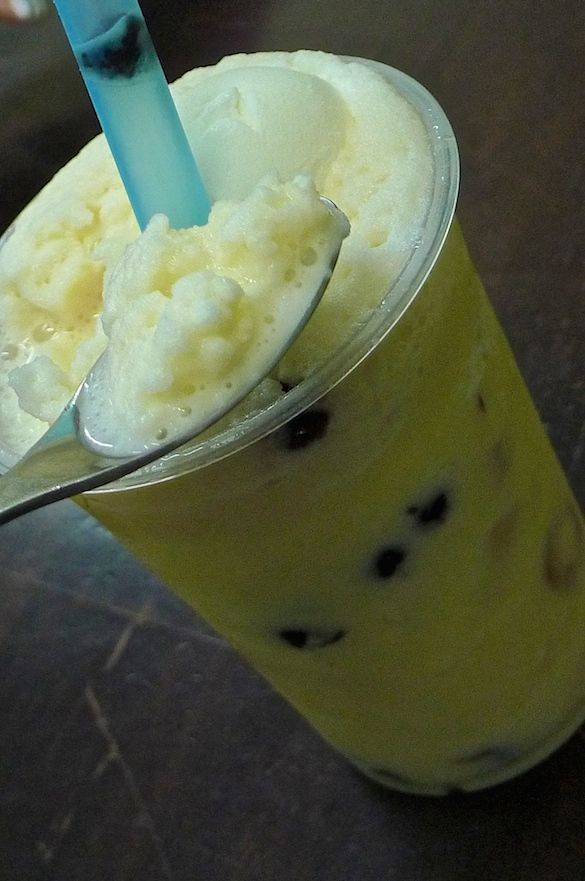 Loads of fresh young coconuts inside the shop!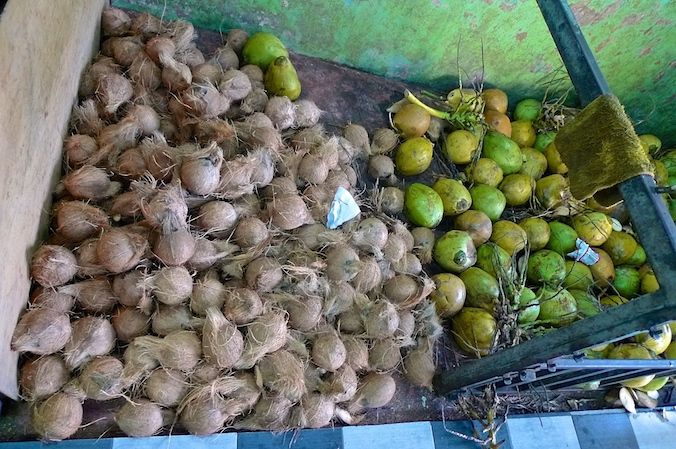 I like that they do not put in any preservatives inside the coconut jelly.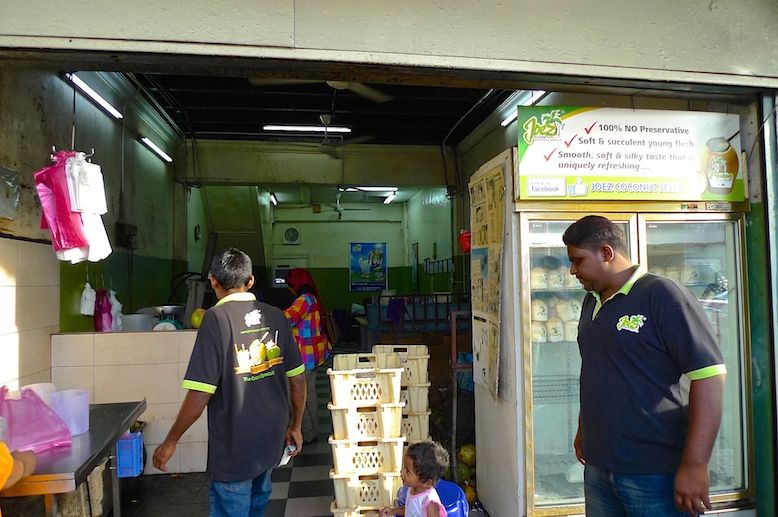 If you ever visit Penang, do drop by this place and try their coconut jelly. Priced at RM4.20 (not sure if they have increased the price since last year),
Joez Coconut Jelly
is worth a try especially on a hot day!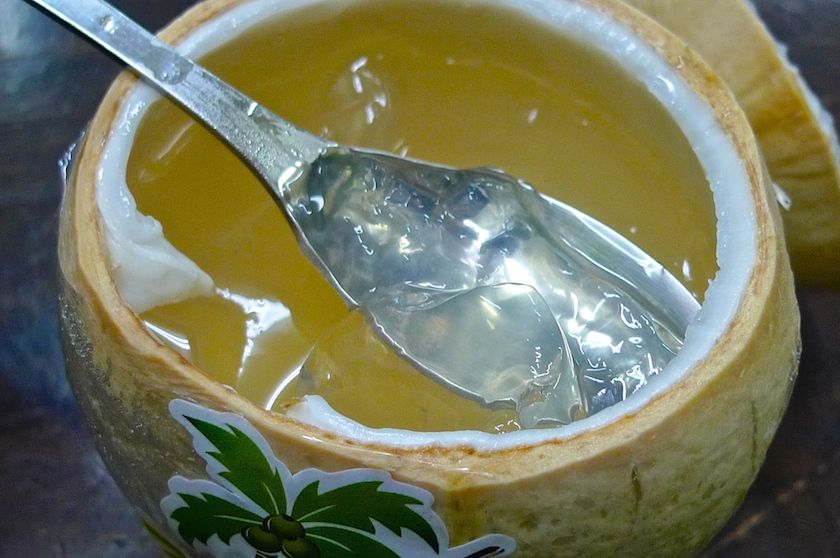 Address : 201, Jalan Dato Keramat, George Town, Penang.
Opens : 8am - 7pm daily
Tel : 604 -229 6063
Email : info@joezcoconut.com.my
Joez Coconut Jelly Facebook Page