Last Saturday, I went to
Fahrenheit88
shopping mall in
Bukit Bintang KL
with my family for dim sum breakfast. After breakfast, we walked around the mall and that was when I stumbled upon these
Tokidoki
characters.
For the uninitiated, Tokidoki is the Japanese-inspired lifestyle brand created in 2005 by Italian artist
Simone Legno
and his business partners
Pooneh Mohajer
and
Ivan Arnold
. They produce an innovative line of apparels, handbags, cosmetics, footwear, accessories and other products based on the characters and tokidoki logo designed by Simone Legno.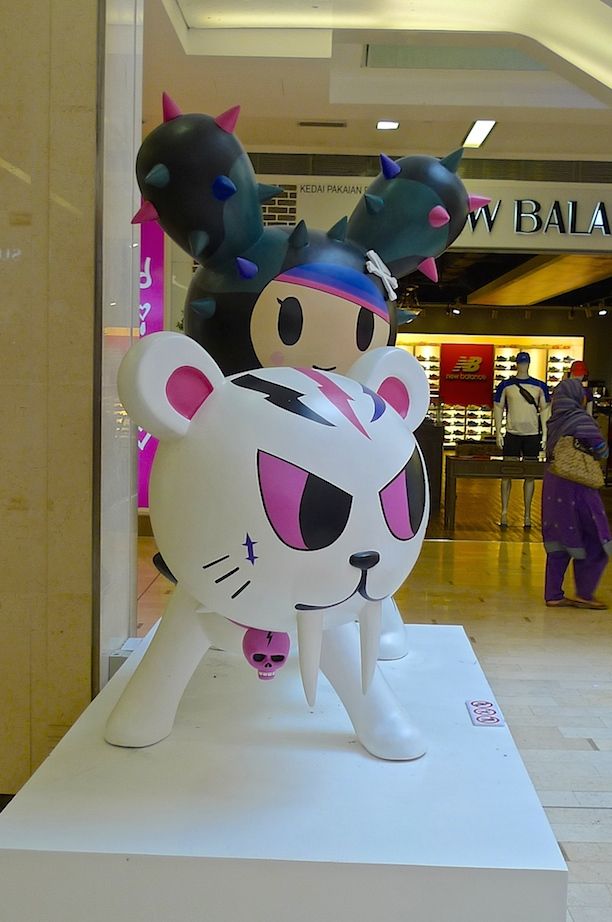 Frankly, I was not very familiar with Tokidoki, so I did some reading up before writing this post. In any case, I found these larger-than-life Tokidoki statues very cute! The above is
Cactus Friend
riding on a
Tiger.
Below is another one of the
Cactus Friends
.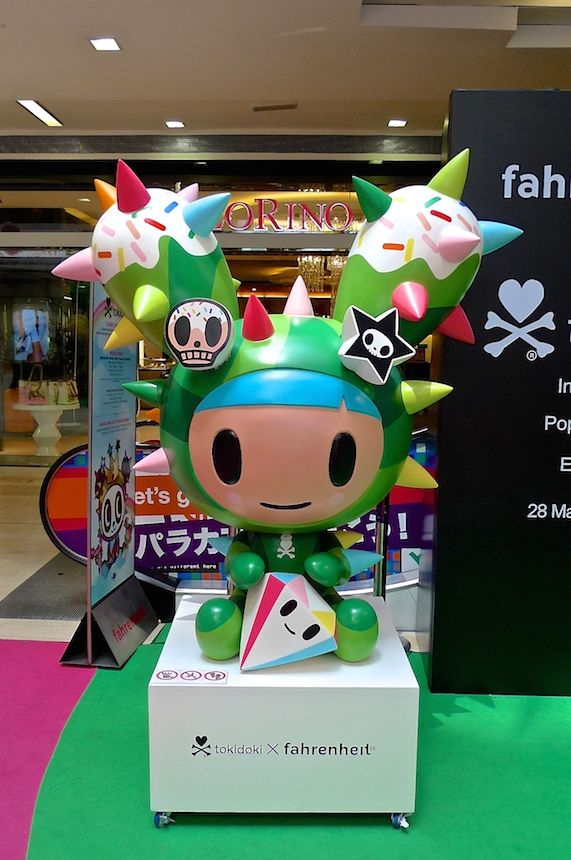 Ciao Ciao
riding on
Unicorno
.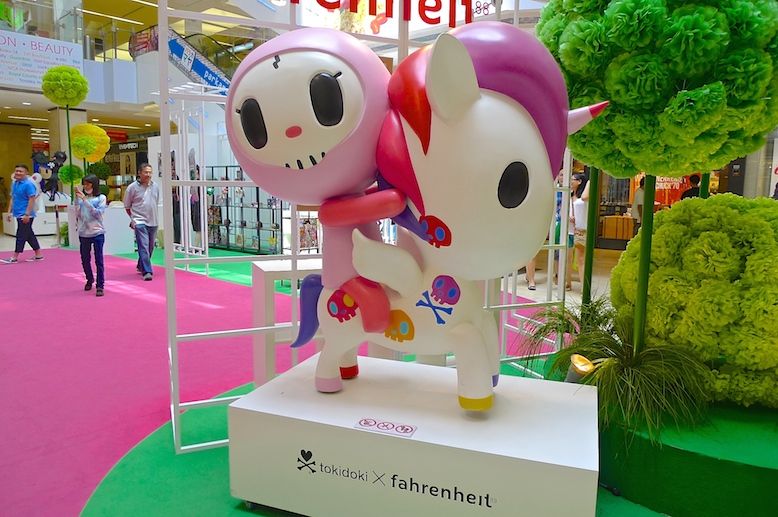 White Tiger
.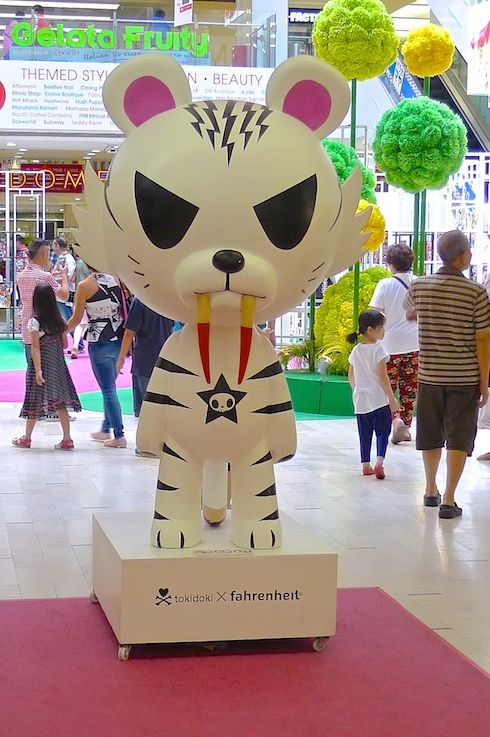 Adios
, the Grim Reaper from the
Till Death Do Us Part
group. By the way, I found out that Ciao Ciao (who is riding on the Unicorno) is his girlfriend!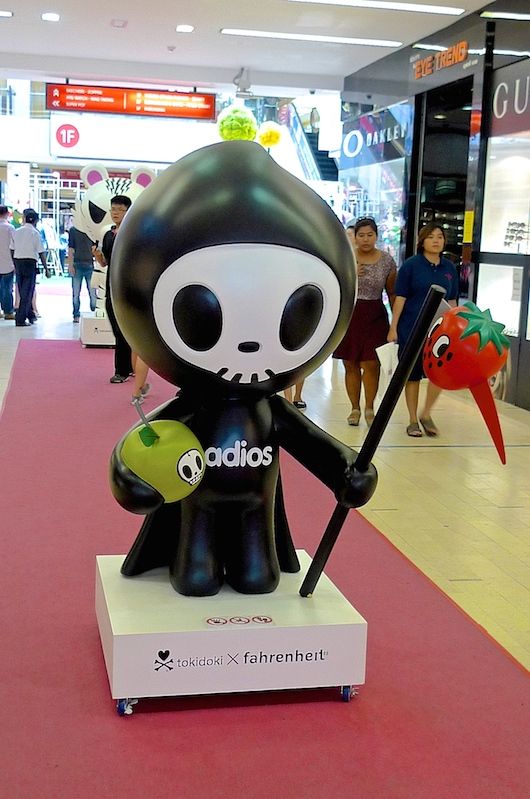 Kaiju
, the equivalent of a monster in Japanese.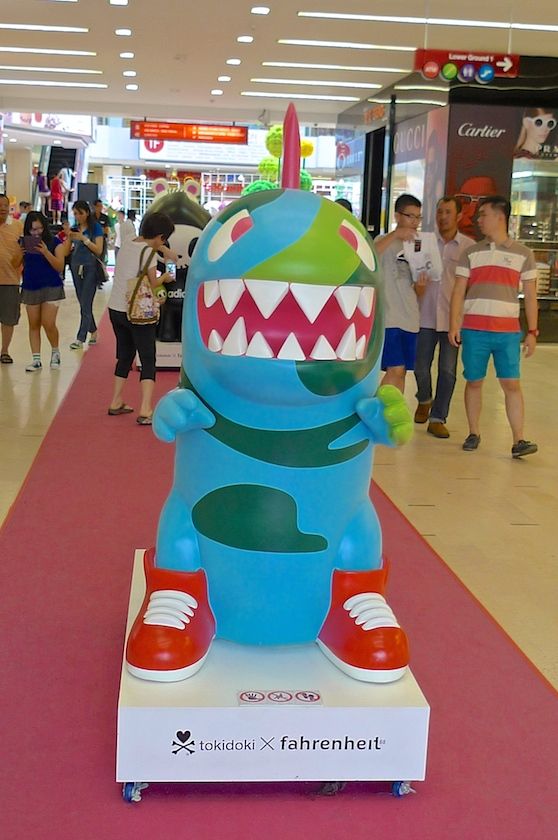 Aren't they cute?
For more information of Tokidoki characters, read
HERE
.
It's not too late to catch up on these cute Tokidoki characters as Fahrenheit 88 is holding the Tokidoki Exhibition which includes a pop-up store and sales of merchandise till June 29th.
Oh wait, did I see a Tokidoki Panda? Now I am really interested! :)