Last Saturday my family and I went to
Grand Harbour Restaurant
at
Fahrenheit88
mall in Bukit Bintang, KL for
dim sum
breakfast. Located at LG2 floor, it is accessible from inside the mall itself or from the back entrance.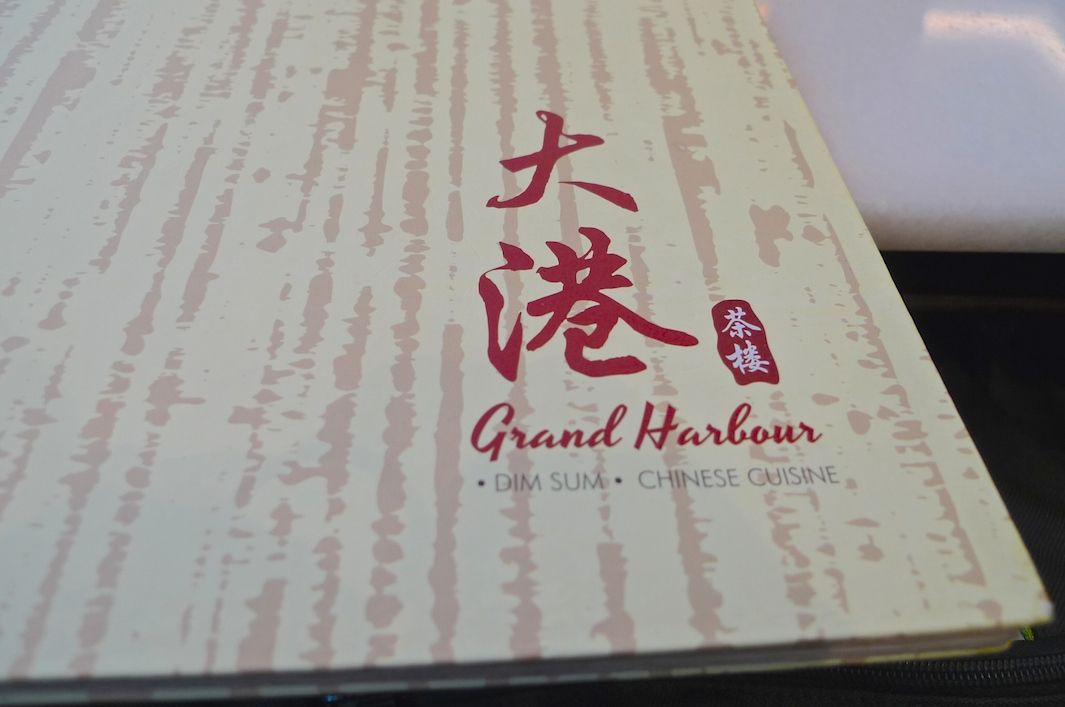 It was my first time parking in Fahrenheit88. Parking fee was RM6 for the first three hours and RM1 for every subsequent hour. Definitely much cheaper than Pavilion KL which charges RM3 every hour!
It was also my first time dining in this Hong Kong-style
dim sum
restaurant. As there were five of us, we ordered quite a lot of
dim sum
. These were the food we ate...
Wanton soup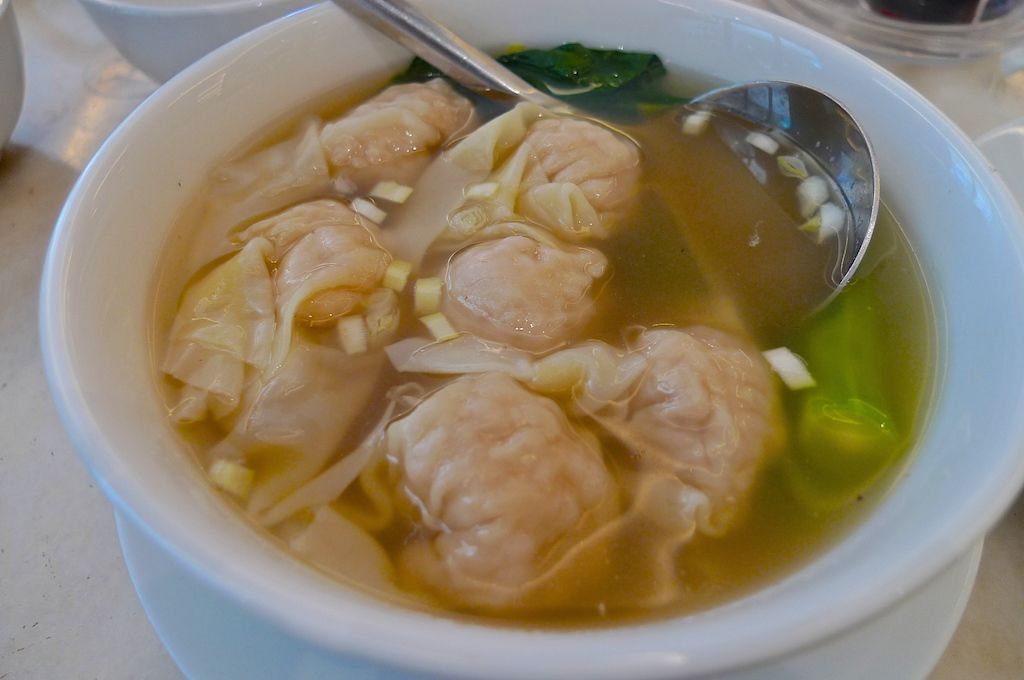 Fresh juicy prawns in the wanton dumplings. Not bad.
Steamed radish cake (lo bak gou)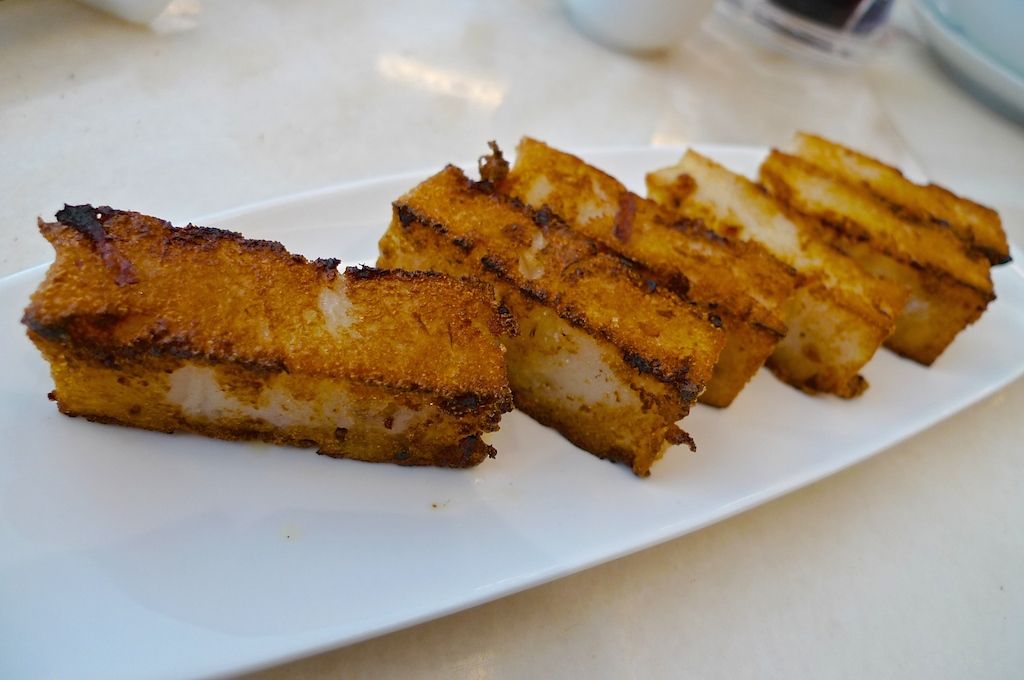 Did not quite like this one.
Barbecued pork bun (char siew bao)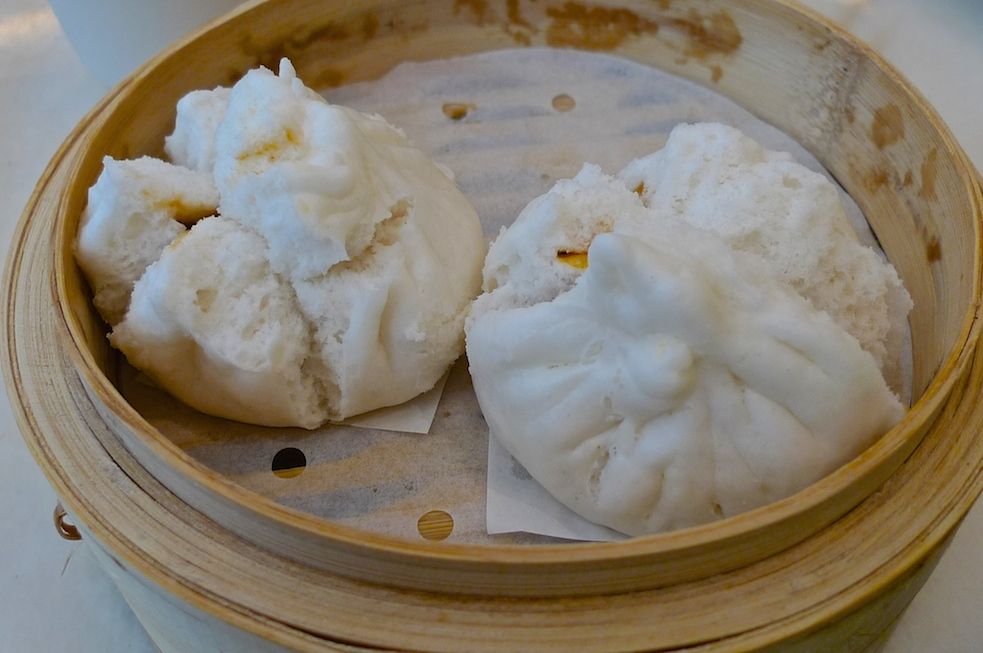 This was average. The ones at Canton-i were much better!
Cheesy egg tart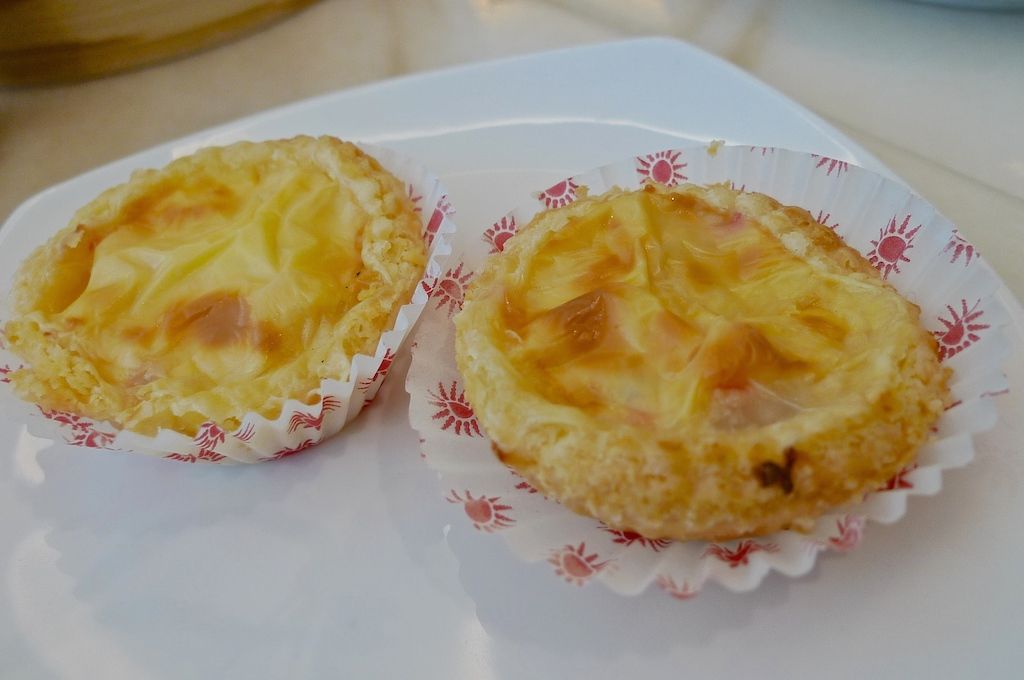 Didn't get to try these cheesy egg tarts as we only ordered two. So not sure if they were good or not.
Freshly baked
egg tarts
.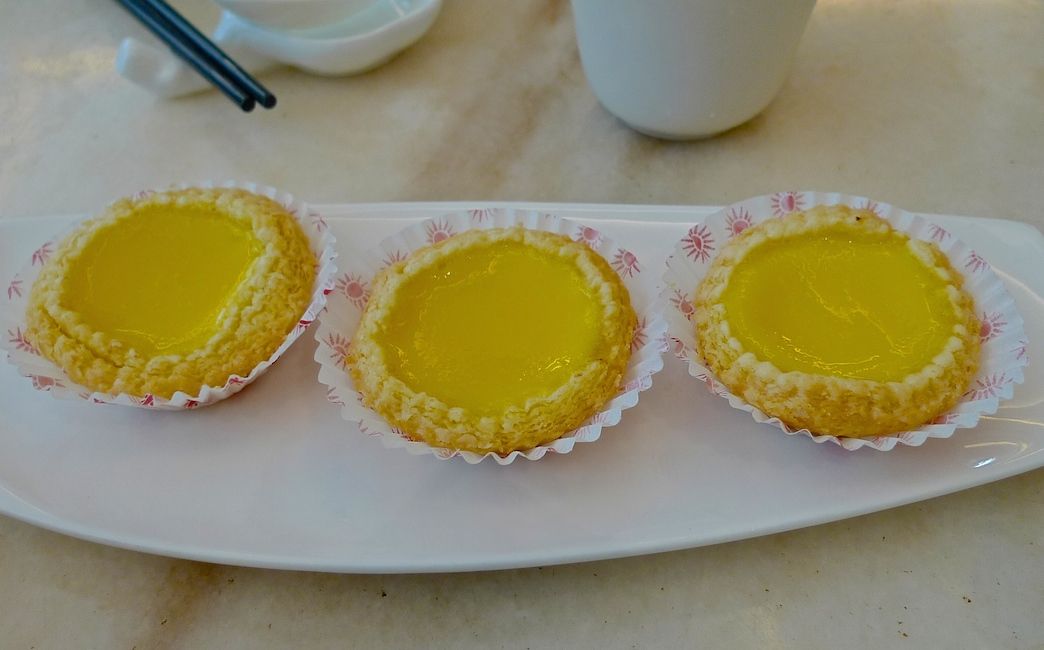 Yummy egg tarts, but I think Tong Kee's is better.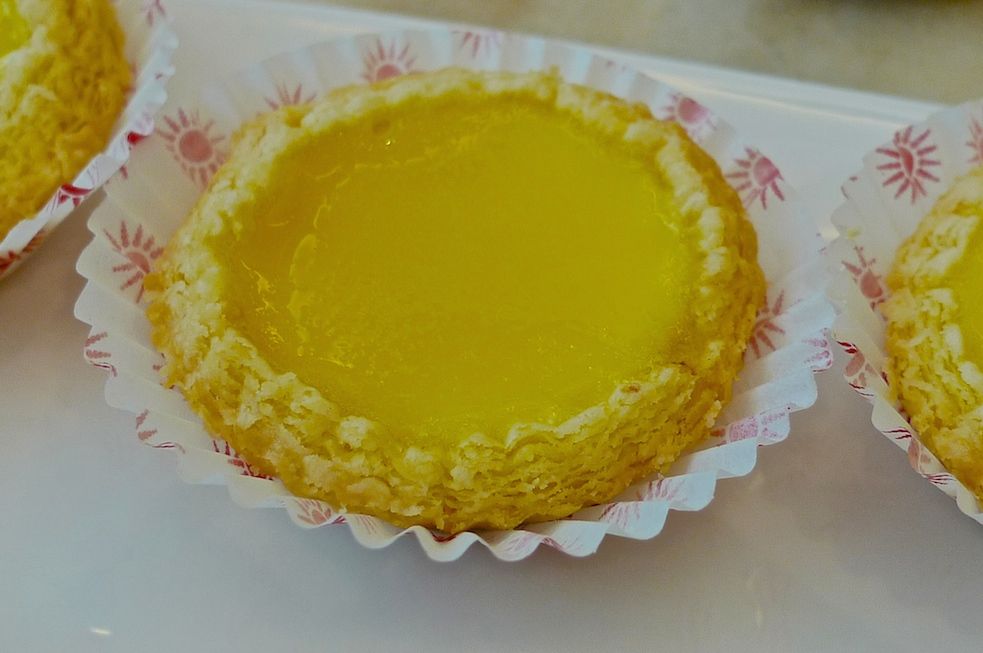 Quail egg shrimp dumpling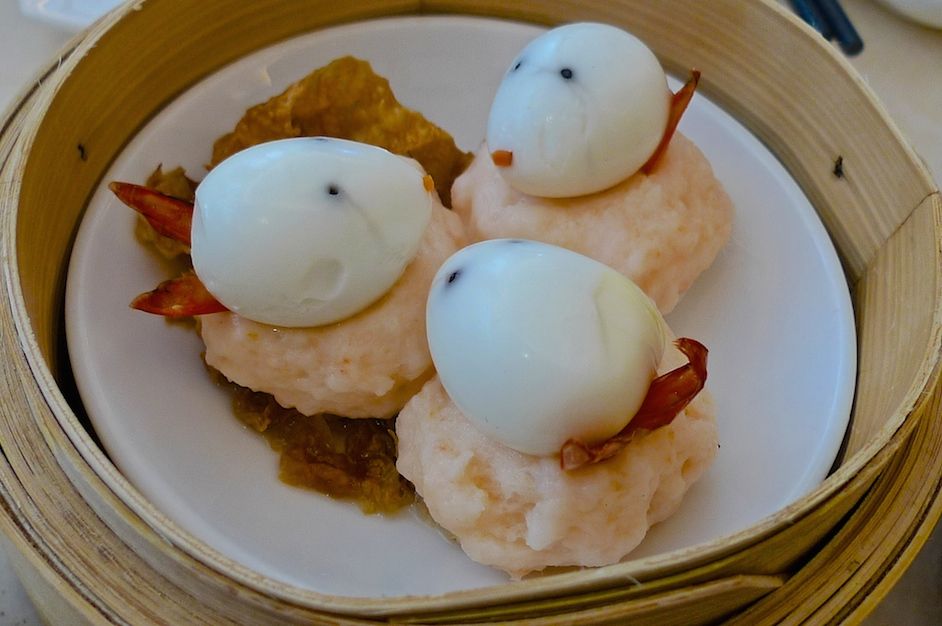 I actually ordered this because it looks cute! Haha! Then again, I always like quail eggs and shrimp dumplings but I never thought of them in this combination :)
Shrimp dumplings (har gow)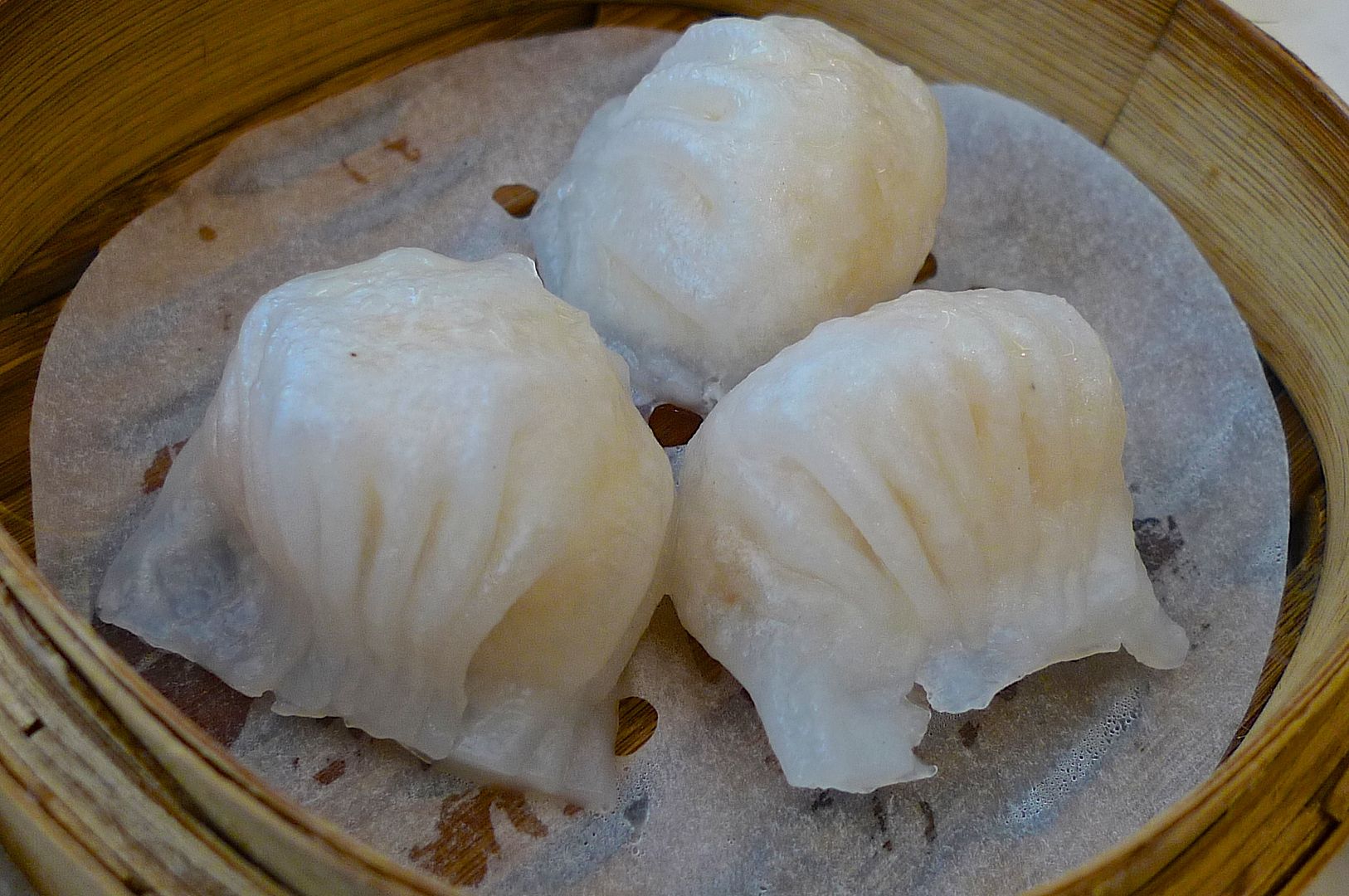 Yummy! My favorites in any
dim sum
since I like shrimps! Most importantly, the shrimps must be fresh and juicy.
Steamed glutinous rice with chicken (lo mai gai)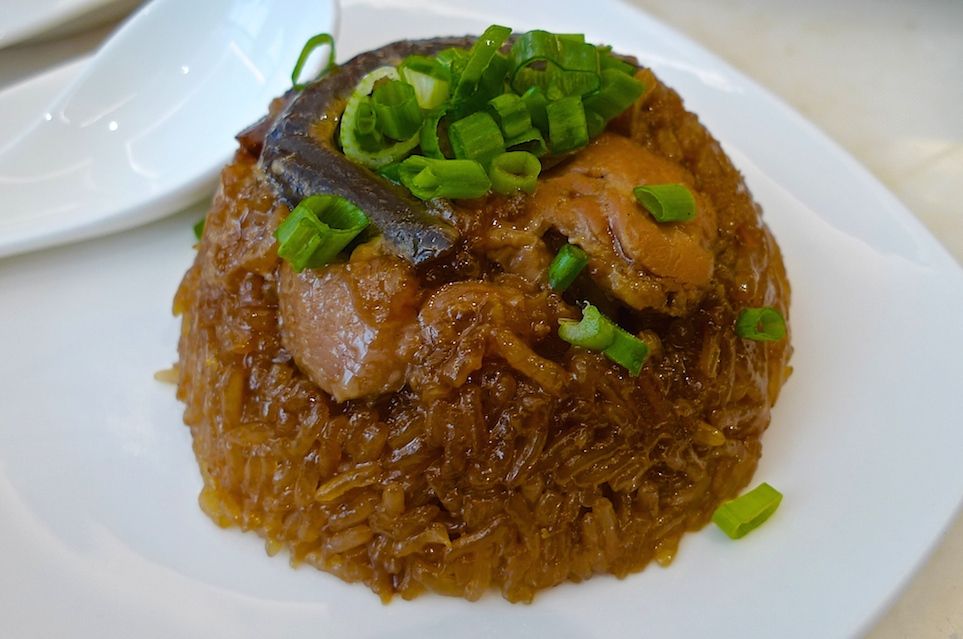 This was super delicious! Maybe because I did not manage to find them in other
dim sum
restaurants and was craving for it like mad. LOL!
Steamed yam cake (wu tau gou)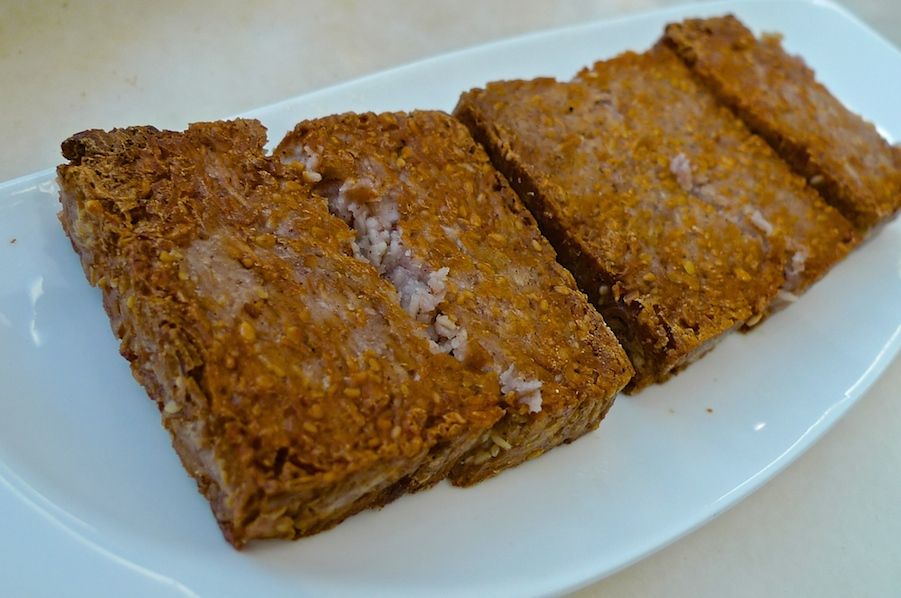 Did not like this yam cake. Seriously I have eaten better ones at the dim sum stalls bought from the market. OK, my advice is do not order both the radish cake and the yam cake in this restaurant!
Fried radish cake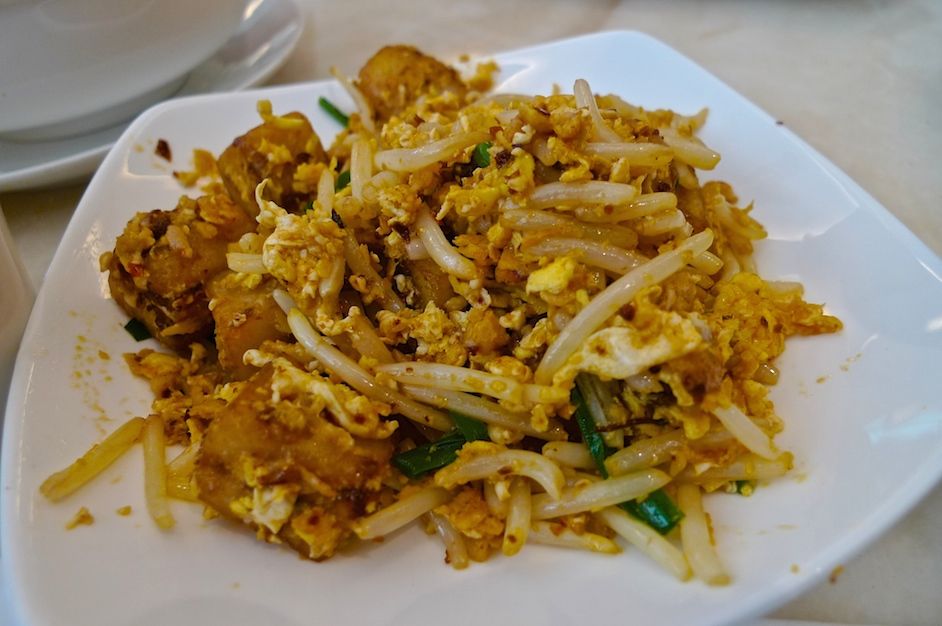 This was below average for me. I prefer the ones at Canton-i.
Wa tip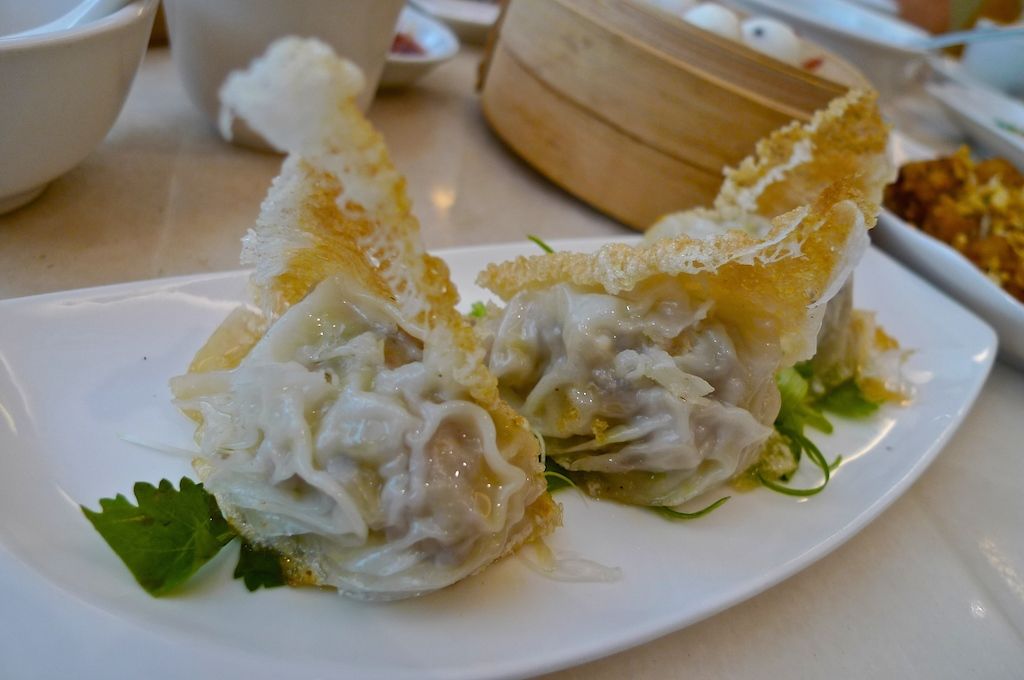 Not sure what you call these in English, but it's basically shrimp dumplings with some fried stuffs sticking to the side. Not sure what to make of it.
Shrimp rice roll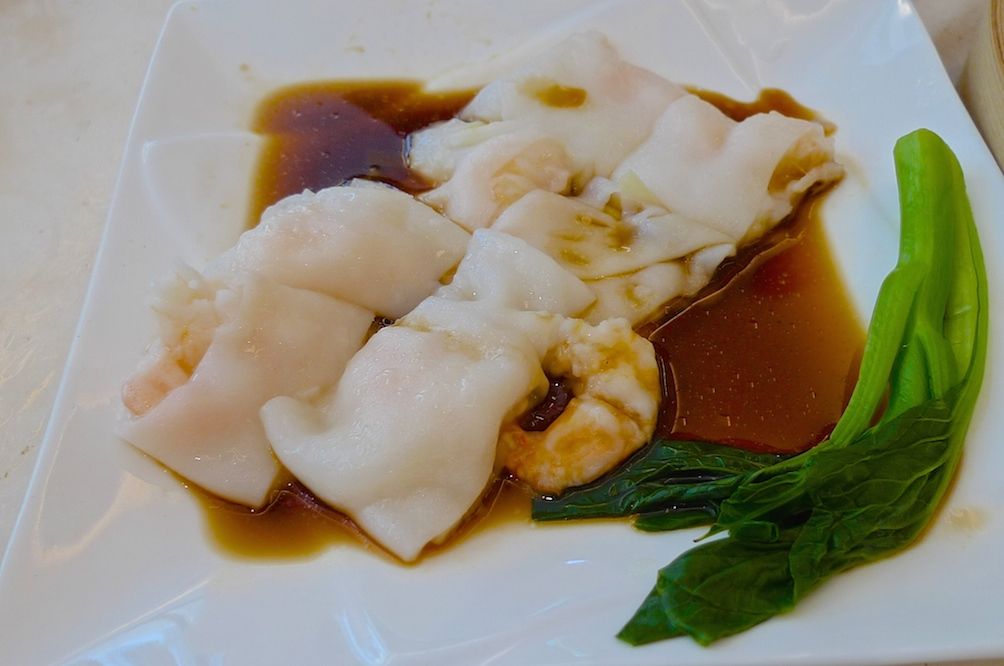 The
chee cheong fun
(rice roll) was smooth and the shrimps inside were yummy.
Pork shrimp dumpling (siu mai)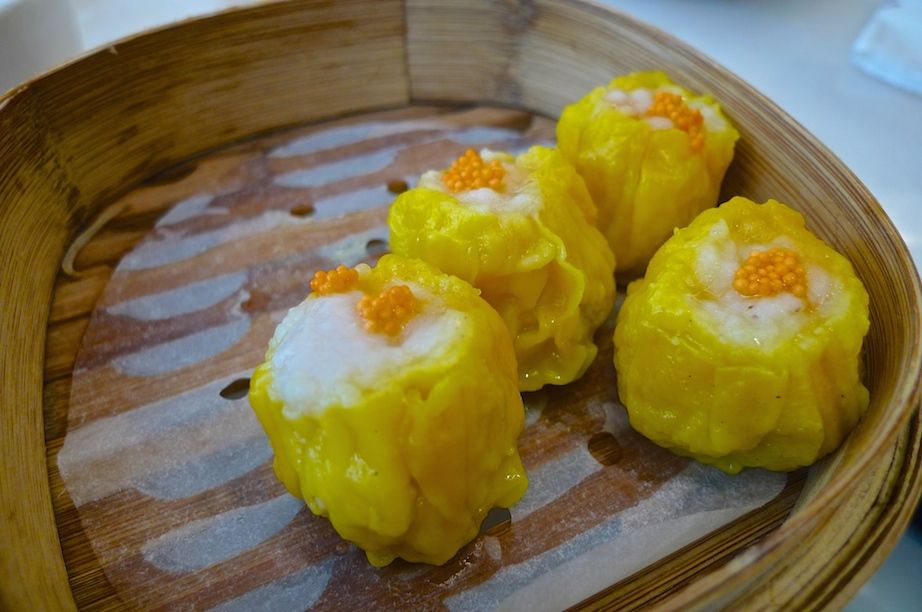 I don't really fancy
siu mai
but I guess it's a must-order at every
dim sum
. They were pretty OK.
Water chestnut cake (maa tai gou)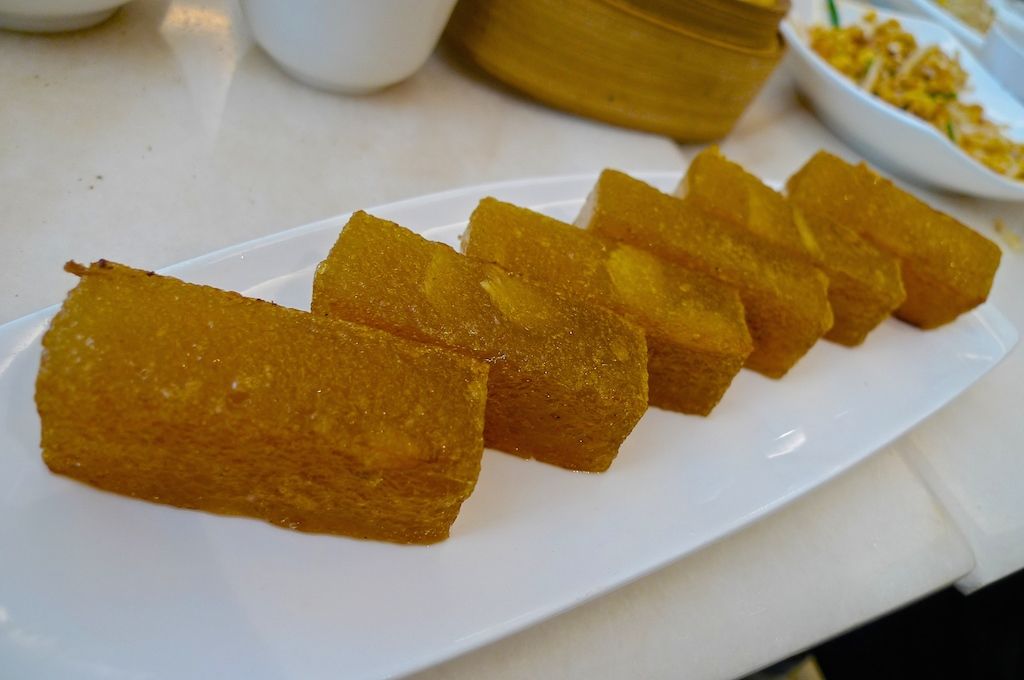 This was my absolute favourite
dim sum
that day. The best at this Grand Harbour Restaurant! Love the translucent appearance of this cake. There were chopped water chestnuts embedded inside each piece. The taste was not too sweet. Just perfect!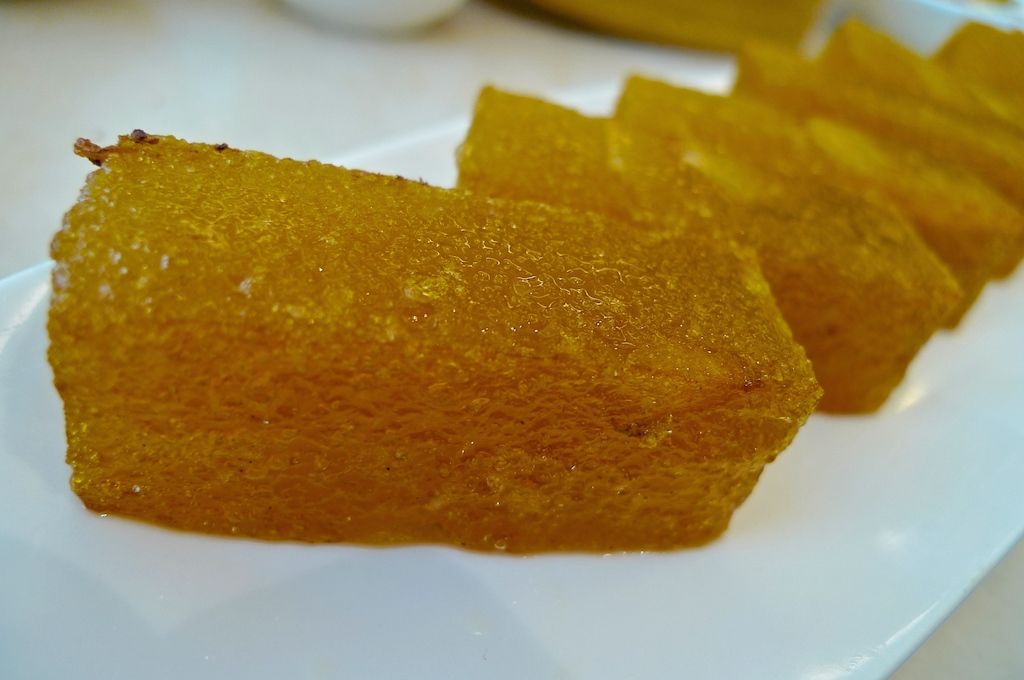 If there is just one item I would like to order again at Grand Harbour Restaurant, it must be the water chestnut cake.
We also ordered a plate of
Shrimp fried rice
(did you notice we ordered mostly shrimps dishes? LOL!) but I forgot to take a photo of it. There were a few more items we wanted to order like the durian puffs, tea pot bun (
lau sar bao
), roast duck, crispy roast pork (
siu yuk
) and wanton noodles, but we were just too full. Maybe next round.
I also ordered their
Hong Kong milk tea
but sad to say, it was not on par with the milk tea I have tasted in Hong Kong.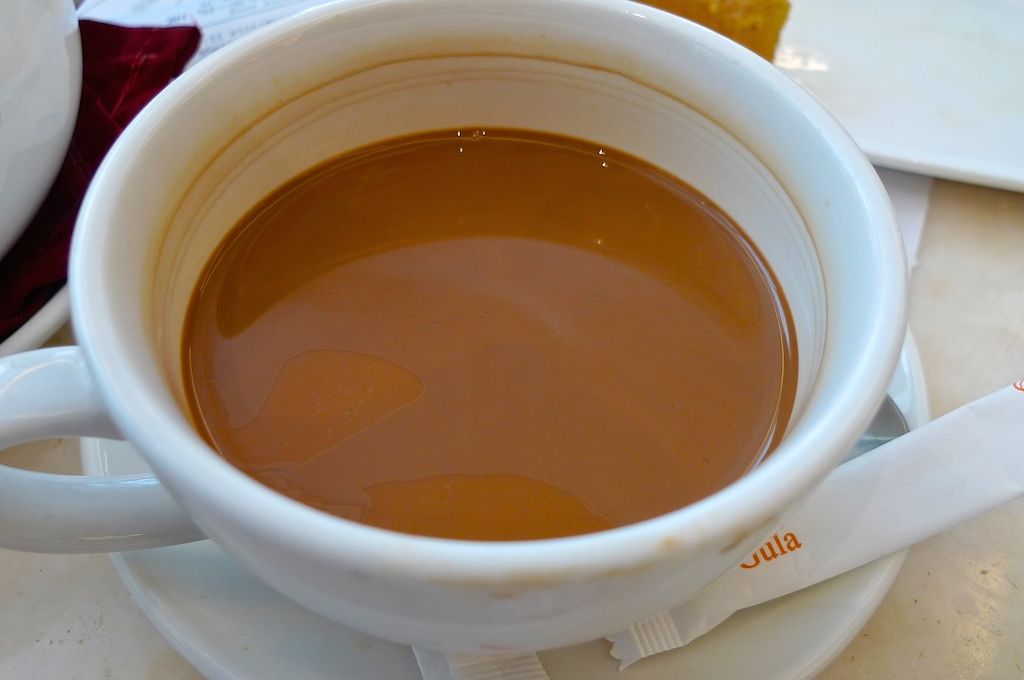 Oops! Only remember to take a photo of the milk tea after I had drank it halfway. LOL!
Overall, the Grand Harbour Restaurant is a pretty decent
dim sum
restaurant (although slightly overpriced) in my opinion, but it still falls short of my expectation. Maybe I should not compare it with the
dim sum
I have eaten in Hong Kong. If you have not tried the
dim sum
at this restaurant, do give it a try. Besides, you can take the opportunity to visit the
Tokidoki Wonderland Exhibition
at Fahrenheit88 and the
Batman Exhibition
at Pavilion KL across the road after your
dim sum
meal!
But honestly, can anyone tell me where to get REALLY good
dim sum
(but will not burn a hole in my pocket) in KL?