Fort Cornwallis
is a famous historical tourist attraction in
George Town
,
Penang
.
During my second day in Penang, I visited this fort which is the largest standing fortress in Malaysia. It is located near the
Esplanade
and next to the
Victoria Memorial Clock
. Some people may think it's not a place worth visiting, but I feel that I must visit it at least once in my life.
If it is your first time in Penang, you should also give Fort Cornwallis a visit. Entrance fee is only RM2.
By the way, Fort Cornwallis is named after the late 18th century Governor-General in Bengal,
Charles Cornwallis
. The design of the fort is therefore similar to other British forts in India, albeit at a smaller scale.
Originally built by
Captain Francis Light
for the British military, Fort Cornwallis however, has never engaged in any battle.
This is the entrance drawbridge to Fort Cornwallis. It was originally surrounded by a moat as most forts are, but the moat is no longer there. Perhaps they have covered it up for some reason.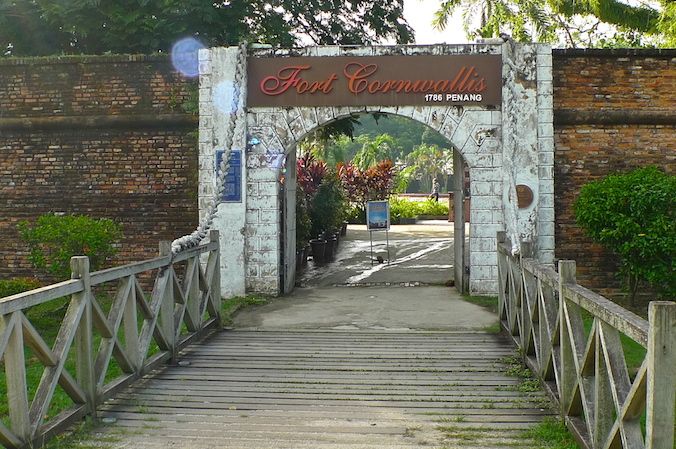 In the distance, I could see the
Fort Cornwallis Lighthouse
. It is the second oldest lighthouse in Malaysia - second only to the lighthouse in Tanjung Tuan, Melaka. Interestingly, the lighthouse resembles a ship's mast, and it is the only lighthouse in Peninsular Malaysia not serving any navigational purpose.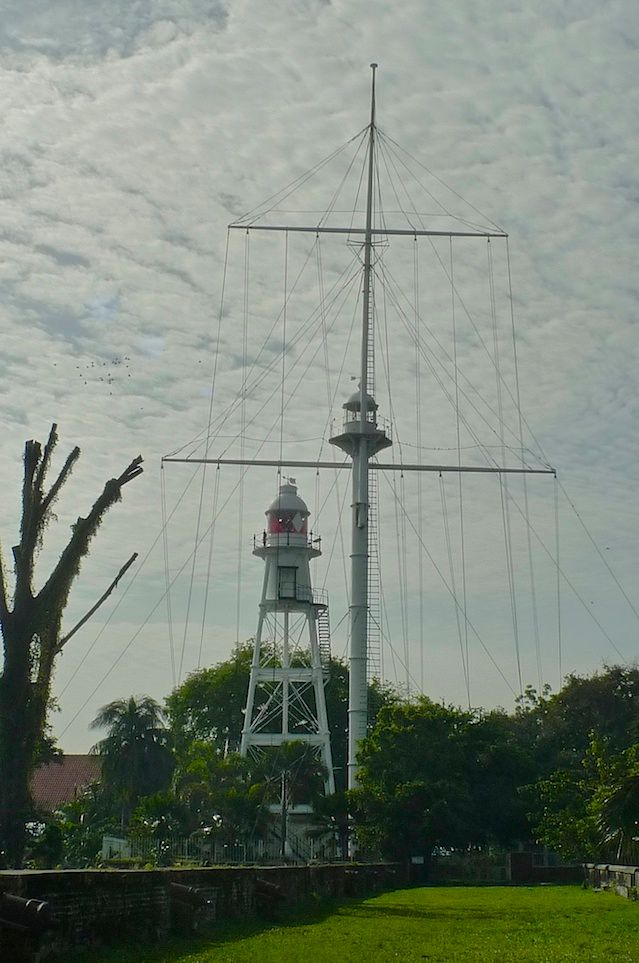 Inside the fort, I could see an old white colour building - it's the
Gunpowder Magazine
.
I went into the Gunpowder Magazine to take a snapshot.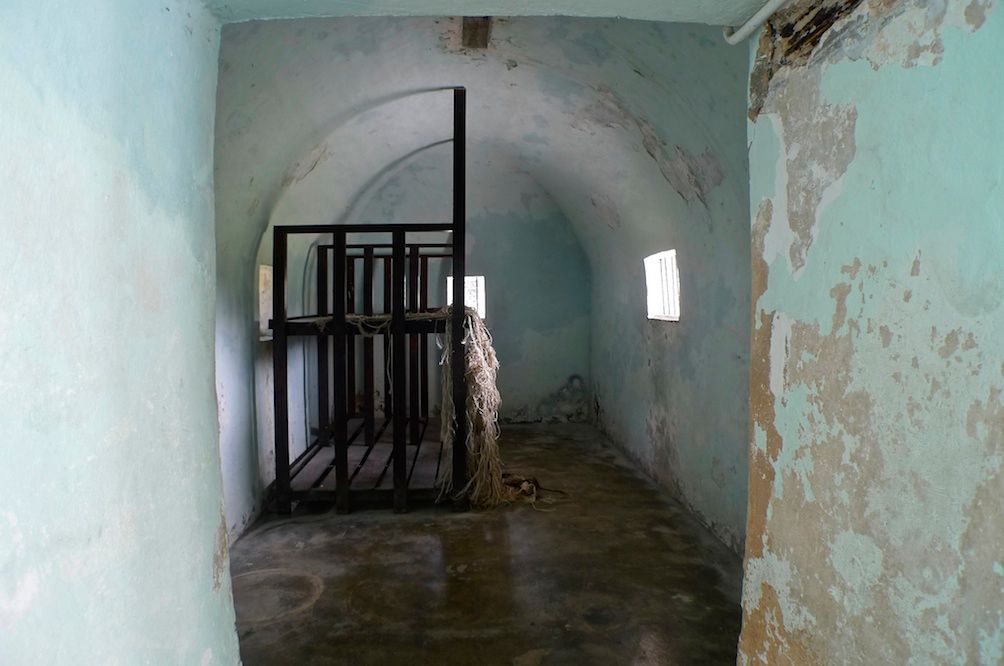 The steps leading back outside.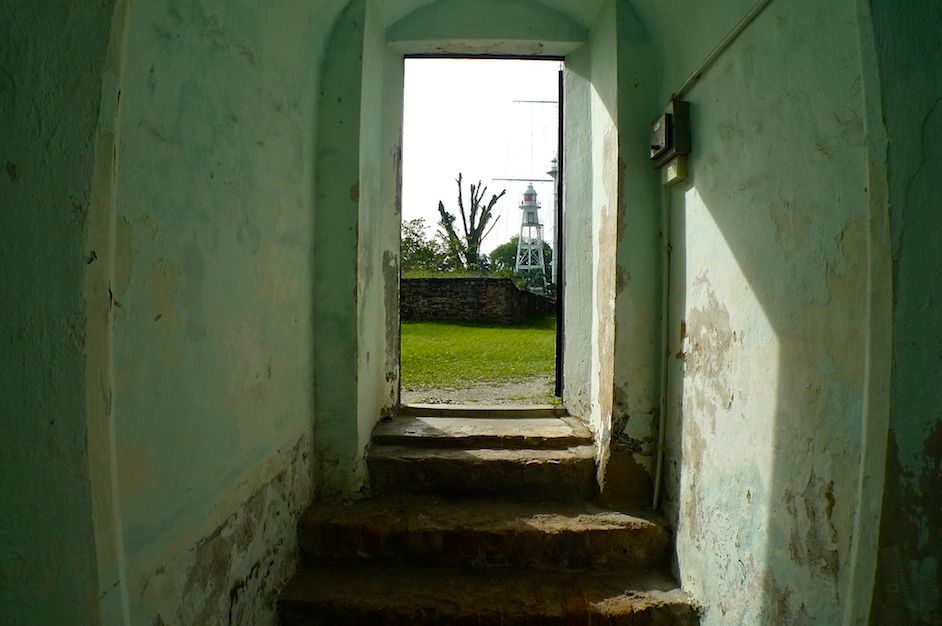 There were several
bronze cannons
lining the perimeter of the fort.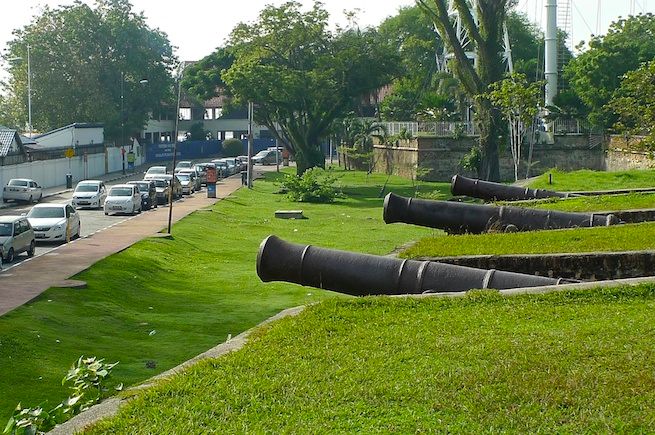 But the largest and most famous cannon is the Dutch cannon called
Sri Rambai
. Some locals believe that this cannon possess magical powers - women who place flowers on the barrel will improve their fertility!
Standing there, I could imagine firing this cannon at ships coming in from the sea.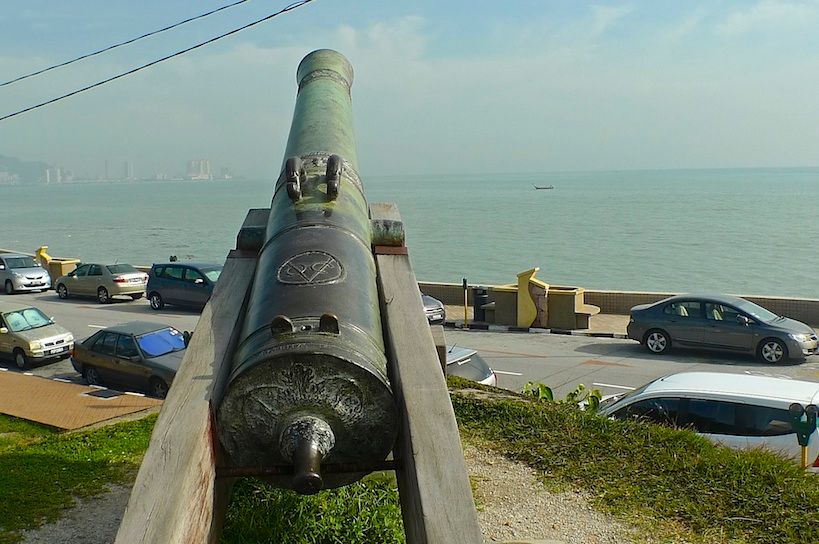 Another smaller cannon inside the fort.
I walked towards the lighthouse but it was all locked up. I thought I could climb the lighthouse but I guess I was not in luck.
A statue of Captain Francis Light in honour of the man who built Fort Cornwallis.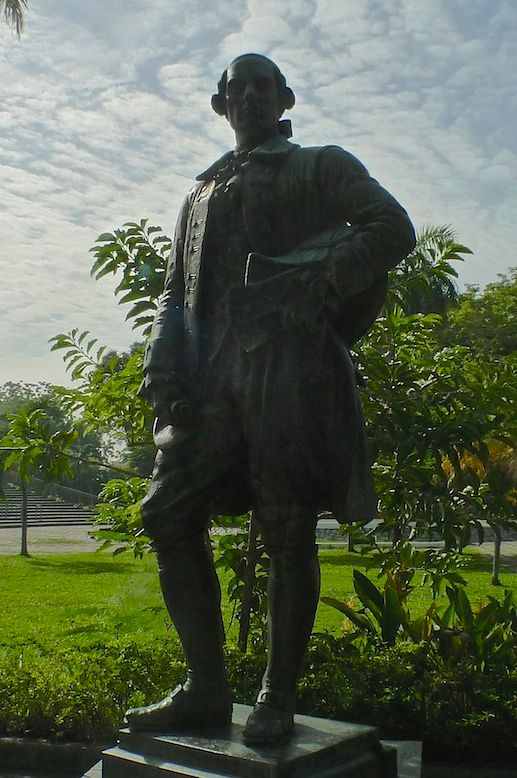 There was a tourist information kiosk, a history gallery and a souvenir centre here but I did not take any photos of them.
I had no regrets visiting Fort Cornwallis, but climbing the steps up to that lighthouse would have made my visit more complete.