Continued from
Part 2
During our 3 days 2 nights holiday at
Redang Island
, we went for 3 snorkeling trips - 2 trips to open sea and 1 trip to
Redang Marine Park
. I liked Redang Marine Park the best! It has the most beautiful corals and fishes! I also saw swordfishes swimming around me and was actually a little worried that I might get poked!
Jam
signed up for a diving course on the first day and while he was away diving, his friend and I went snorkeling by the beach in front of the
Redang Pelangi Resort
where we stayed. It was good practice for an amateur snorkeler like me! If only I had the chance to do some snorkeling by the beach before I went for
my scary first time snorkeling in the open sea
hours earlier!
While it was basically snorkeling and eating, and snorkeling and eating in the daytime, the 2 nights at Redang was spent strolling along the
Pasir Panjang Beach
and visiting some of the resorts lining the beach.
I came across some beach chairs in front of some resorts during our stroll and was tempted to just lie on them. This I did and it was so calm and relaxing lying there facing the sea, looking up at the starry sky and listening to the sound of the waves lapping up the shore, I almost fell asleep!
This is a photo I took while lying in the beach chair.
Before this trip, Jam had told me about the existence of
blue sand
in Redang. Apparently, the mysterious blue sand can only be found at the beach in front of
Redang Reef Resort
. This resort is located along Pasir Panjang Beach at the south of Redang Pelangi Resort where we stayed. (Refer to the map below)
So after dinner on our first night, we set out to search for this blue sand. It was quite a long walk from our resort, but after passing a wooden bridge, we reached Redang Reef Resort. We could see many people at the beach searching for the blue sand, so we joined in the fun.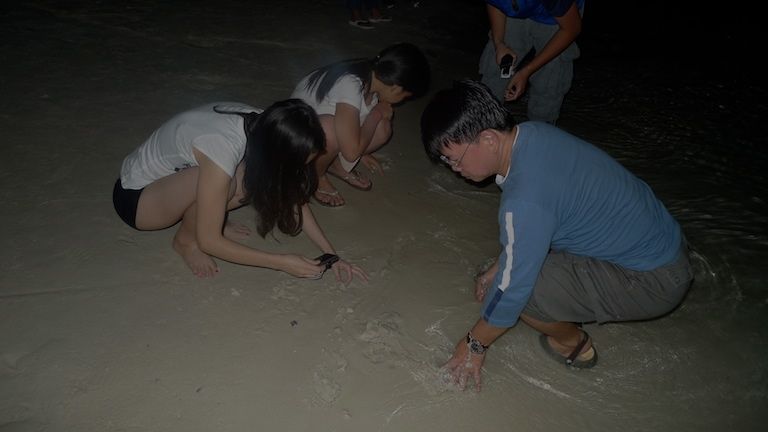 So did we find the blue sand? Yes, we did! But actually it was not the sand that was blue. It was the blue light emitted by a tiny sea firefly called
Bioluminescent Ostracod
! Apparently, these tiny creatures emit light to attract mates!
It was quite difficult to spot them, but not only did we spot them, we also captured some and placed them inside a container together with mixture of sand and water. Unfortunately, once inside the container, these creatures stopped emitting the blue light and it was hard to locate them since they were so tiny!
Taking pictures of these tiny fireflies also proved to be impossible, so if you really want to see them, I'm afraid you will have to go to Redang to do so.
On the way back to our resort, we came across this More More Tea Inn (some spelt it as MoMo Tea Inn) which was the filming location for the 2000 Hong Kong movie Summer Holiday starring Richie Ren and Sammi Cheng. The inn now serves as Laguna Redang Resort's souvenir shop.
Photo of More More Tea Inn courtesy of Panoramio.com
One thing you must not miss while in Redang is the sunrise! We actually woke up quite early in the morning just to take photos of the beautiful sunrise. These are the photos I took. Which one do you like best?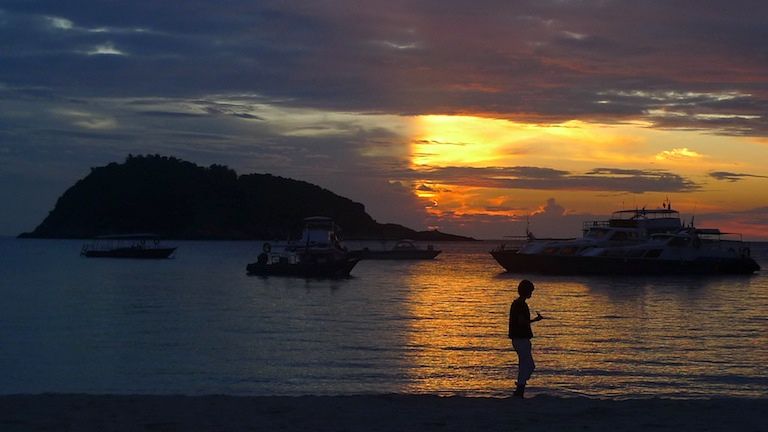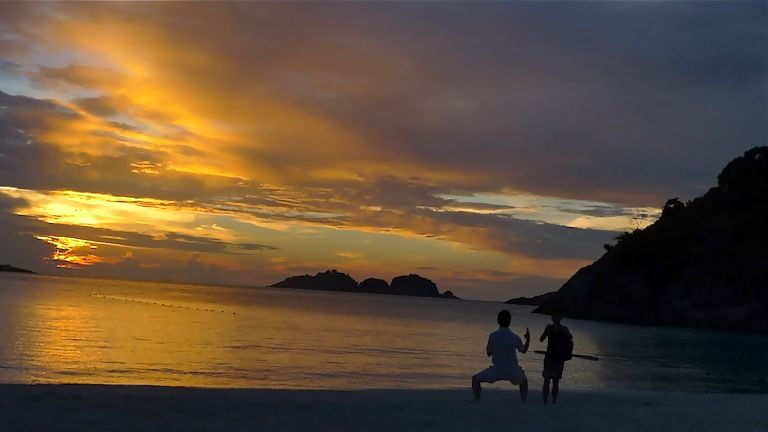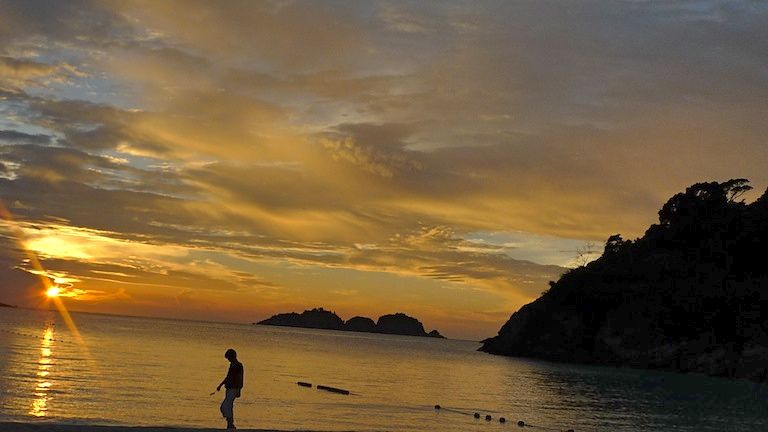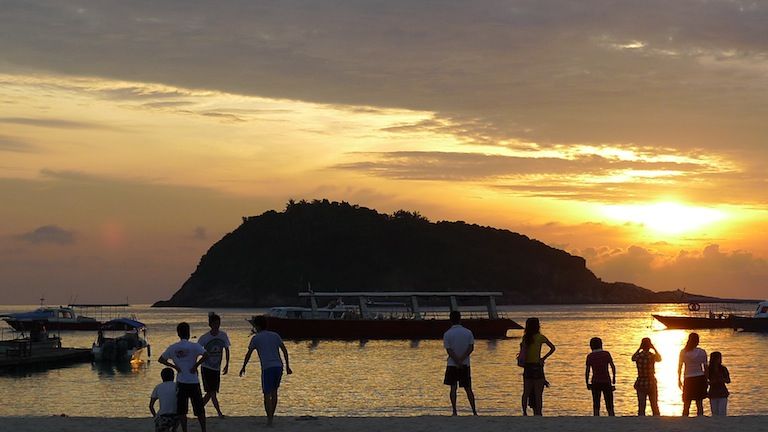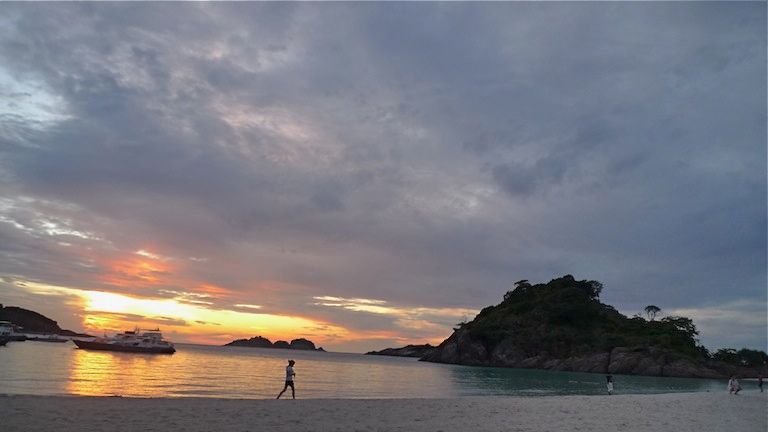 We checked out early in the morning on the last day. We had to take the boat back to mainland and from there take the bus to Kuala Terengganu where we would be staying for a night before flying back to KL the following day.
It had been an enjoyable holiday at Redang Island. I did not even want to think about going back to work! Perhaps the quote below (which I saw near the place where we found the blue sand) summed up my feelings best at that moment, although I would replace the word 'DIVING' with 'SNORKELING'. Haha!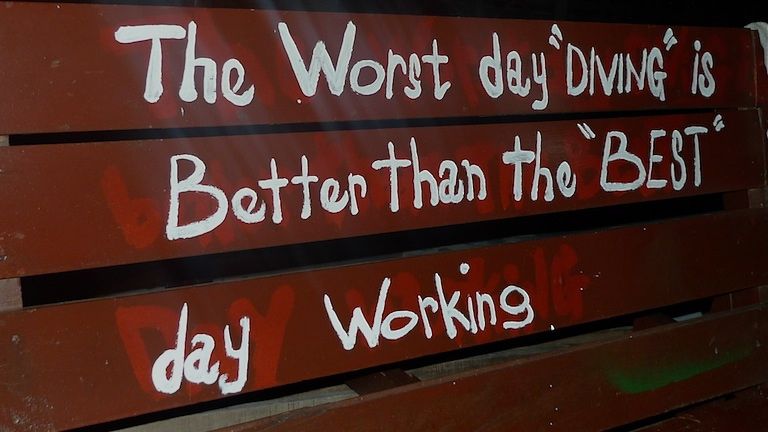 Coming Up Next : My Visit To Chinatown In Kuala Terengganu