Recently I won a contest on Twitter and received this T-shirt.
It's a T-shirt from
Fototee
, a new brand name created by
Raymond Lee
, a self-taught photographer. Check out his online site
HERE
.
I thought the quote on the T-shirt is pretty funny, don't you agree?
This M-size T-shirt fitted me perfectly so I was happy enough to take a photo of myself wearing it! LOL!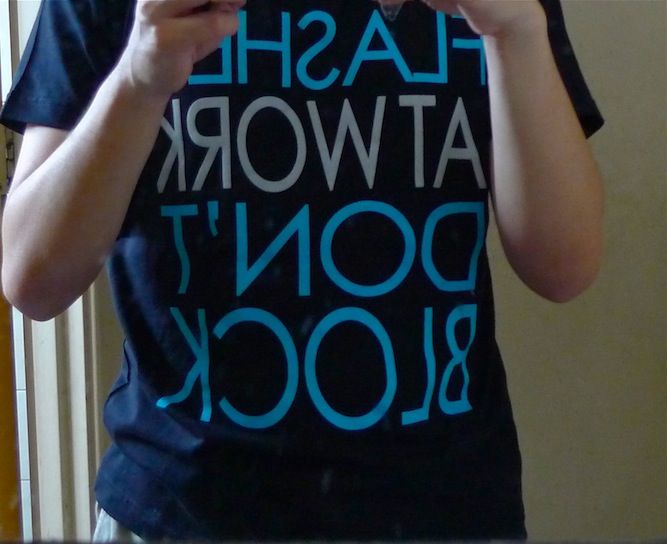 I thought the black, blue and white colours work really well together! Besides, I find the T-shirt is of good quality. Made from 100% cotton, it is neither too thin nor too thick in texture. Just perfect!
Priced at only RM30 (USD9.80) excluding shipment, it is definitely worth buying!
There are other T-shirts with equally funny quotes on sale at his online store so do check them out
HERE
.
By the way, do you normally hand wash your good quality T-shirts or do you machine wash them?