I was practically starving.
After losing myself in the amazing
Cloud Forest
and
Flower Dome
, I realized I had to fill my tummy or risk dying from hunger.
OK, I am exaggerating, but I was really, really hungry. Perhaps I burnt way too many calories walking the
Gardens by the Bay
and continued to burn even more walking the
Cloud Walk
. LOL!
In any case, I managed to meet up again with my friend Jim and we decided to have our late lunch at the
Peach Garden Noodle House
.
Located near the
Supertree Grove
, the Peach Garden Noodle House looked like a casual Chinese restaurant. I saw a photo of the
Noodle with Fresh Prawn Dumpling
in the menu (above) and immediately decided on that.
But when my orders came, it looked like this.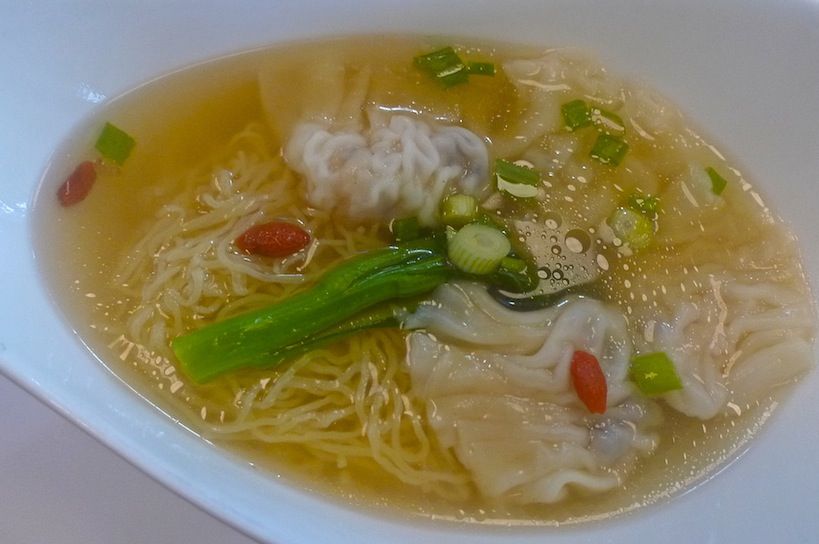 Didn't quite look like the picture in the menu but the taste was not bad. The prawns were fresh and juicy. However, at SGD7 (RM17.30 / USD5.60) it was a little pricey for me when converted to Malaysian ringgit.
Jim ordered
Noodle with Roasted Duck
, priced at SGD7.80 (RM19.25 / USD6.30).
We both had coconut drinks. Each coconut was priced at SGD4 (RM9.90 / USD3.25). Again too pricey for Malaysians, and that's not even including the 10% Service Charge and 7% GST! Well, I guess I had to accept it.
I like the interior of this restaurant. The tree-shaped decorations look unique. And there were real trees which grew under a hole in the ceiling that let in sunlight.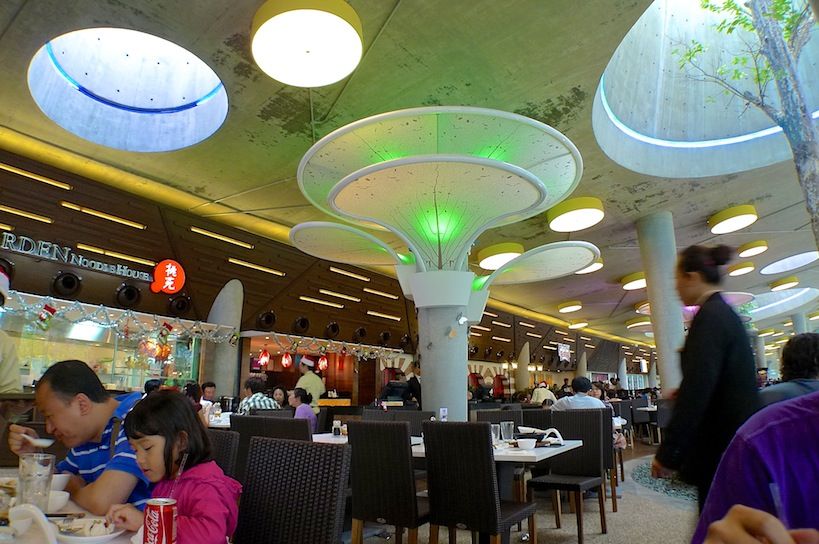 During lunch, Jim surprised me with a nice fridge magnet he bought from the souvenir shop in Cloud Forest! Thanks Jim! : )
Having filled up our tummies, it was time to leave Gardens by the Bay and cross over to the famous Marina Bay Sands!