During my recent trip to Bangkok, I flew with
Thai Airways
instead of
AirAsia
. It's nice to fly with comfort and luxury once in a while instead of the usual no frills, budget flights. Of course it really helps when the flight was paid for.
Surprisingly, I did not take any photos of the interior. And no pictures of the stewardesses too. Haha! But I have no complaints at all with the services - absolutely top notch even though I was in Economy class.
Each passenger was given a personal earphone so that you could listen to music or watch movies.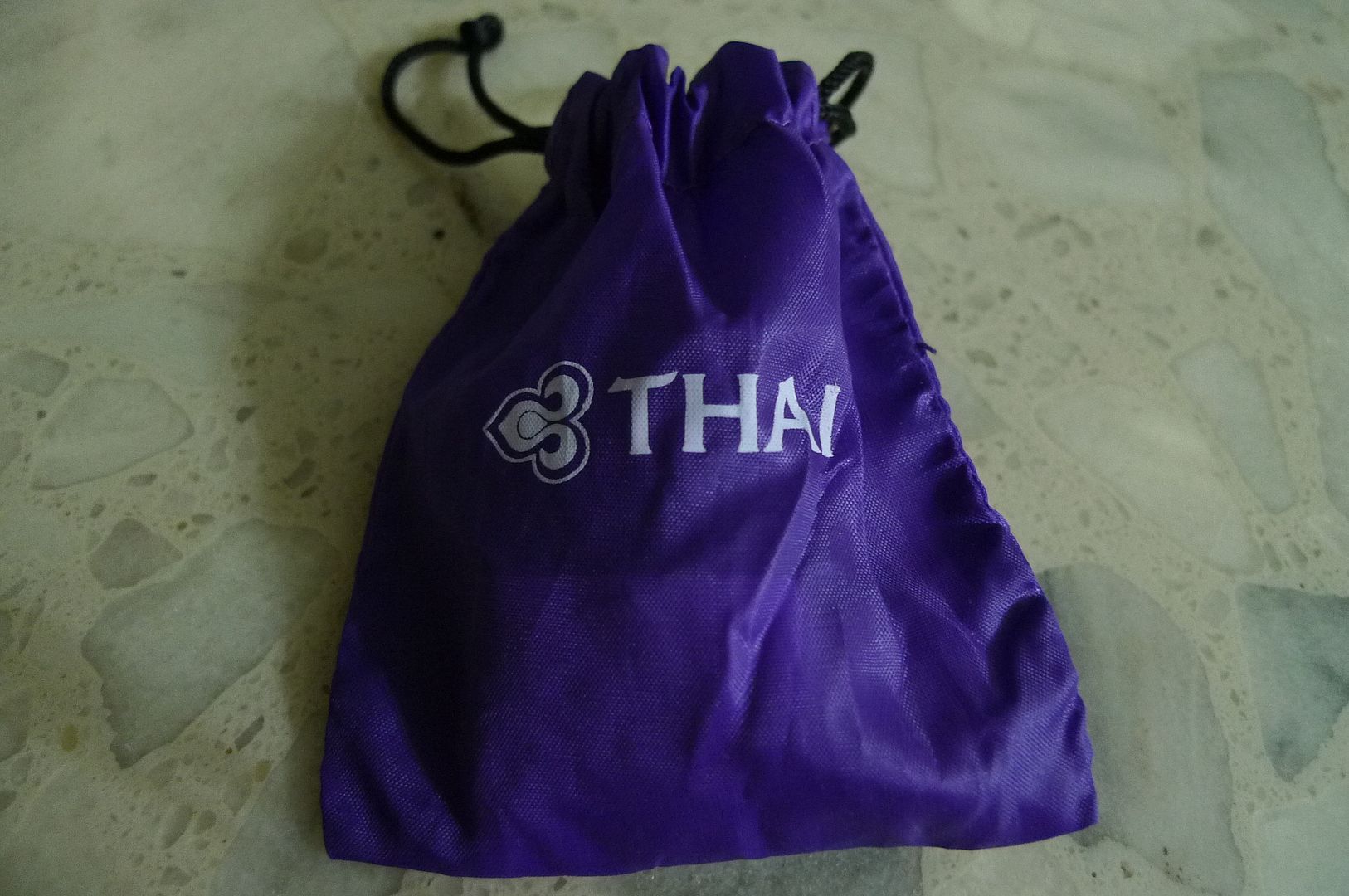 And the good thing is you can actually bring the earphone back either as a souvenir or to use it on your Walkman - how cool is that!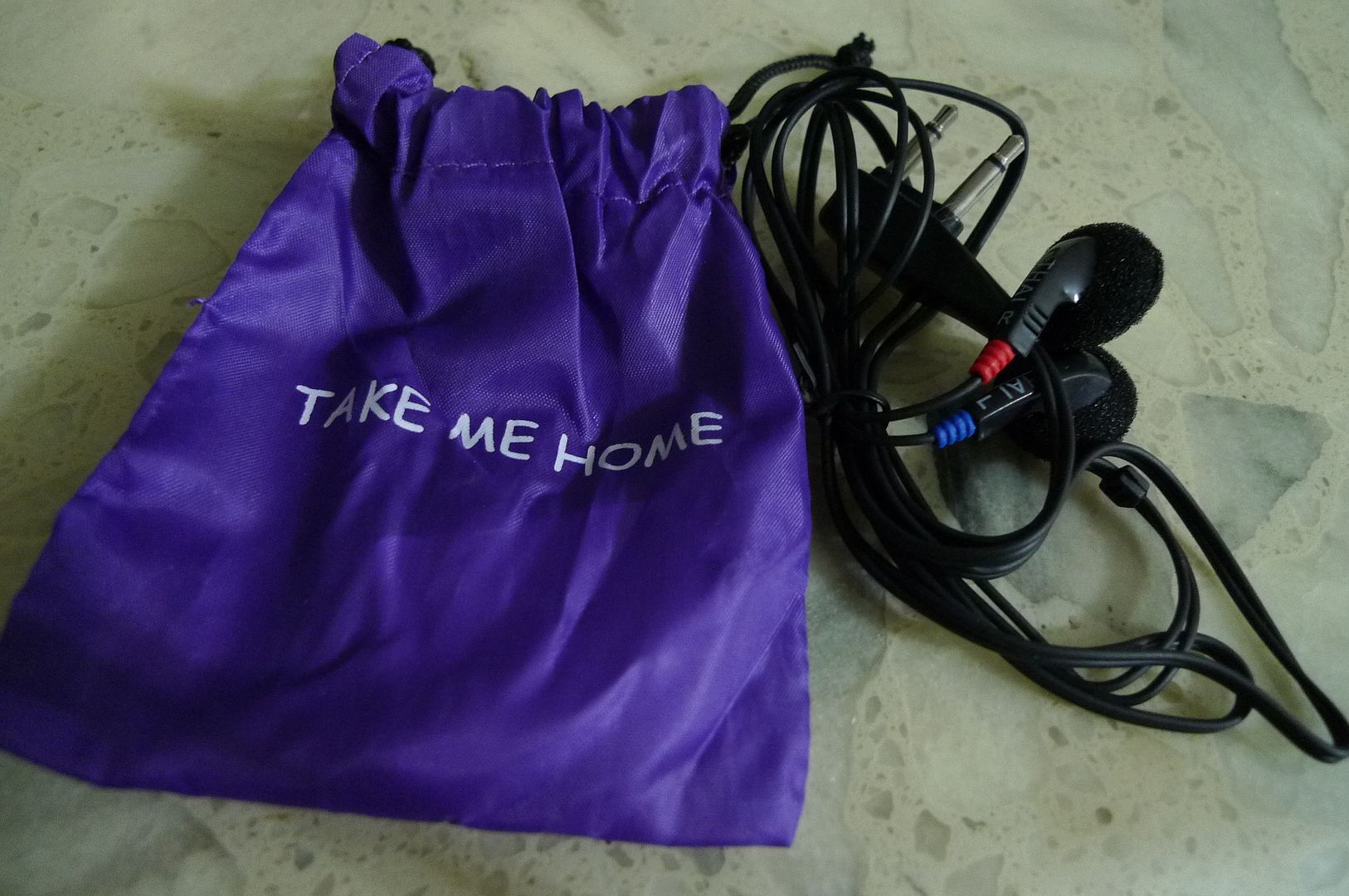 There's a TV screen in front of each seats. I ended up watching the movie "
Inception
" during the 2-hour flight. Yes of all the movies, I chose to watch "Inception" again. LOL!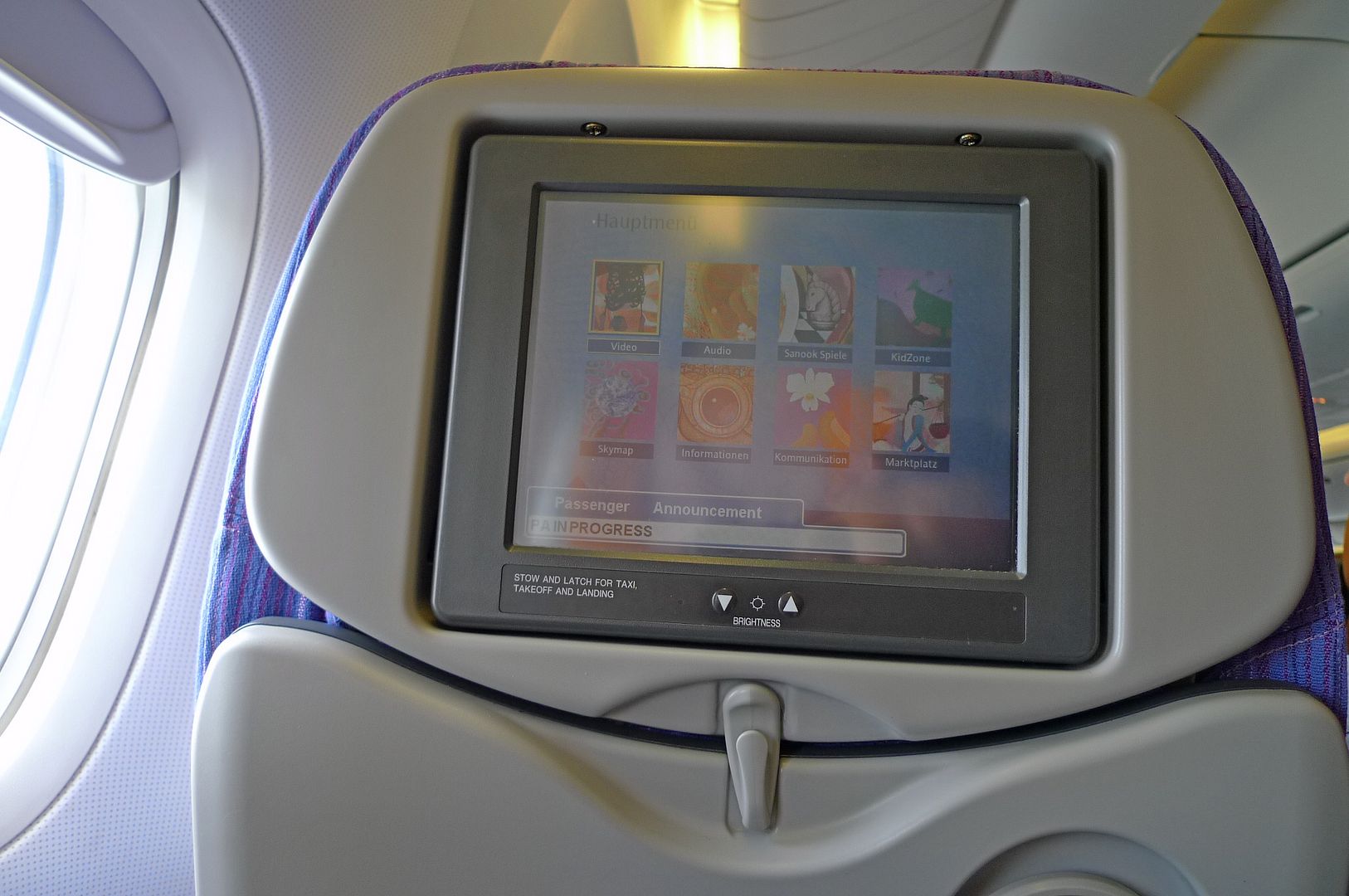 You can control the volume, brightness, select movies and songs by using the touch screen or the remote control located at the side of the seat.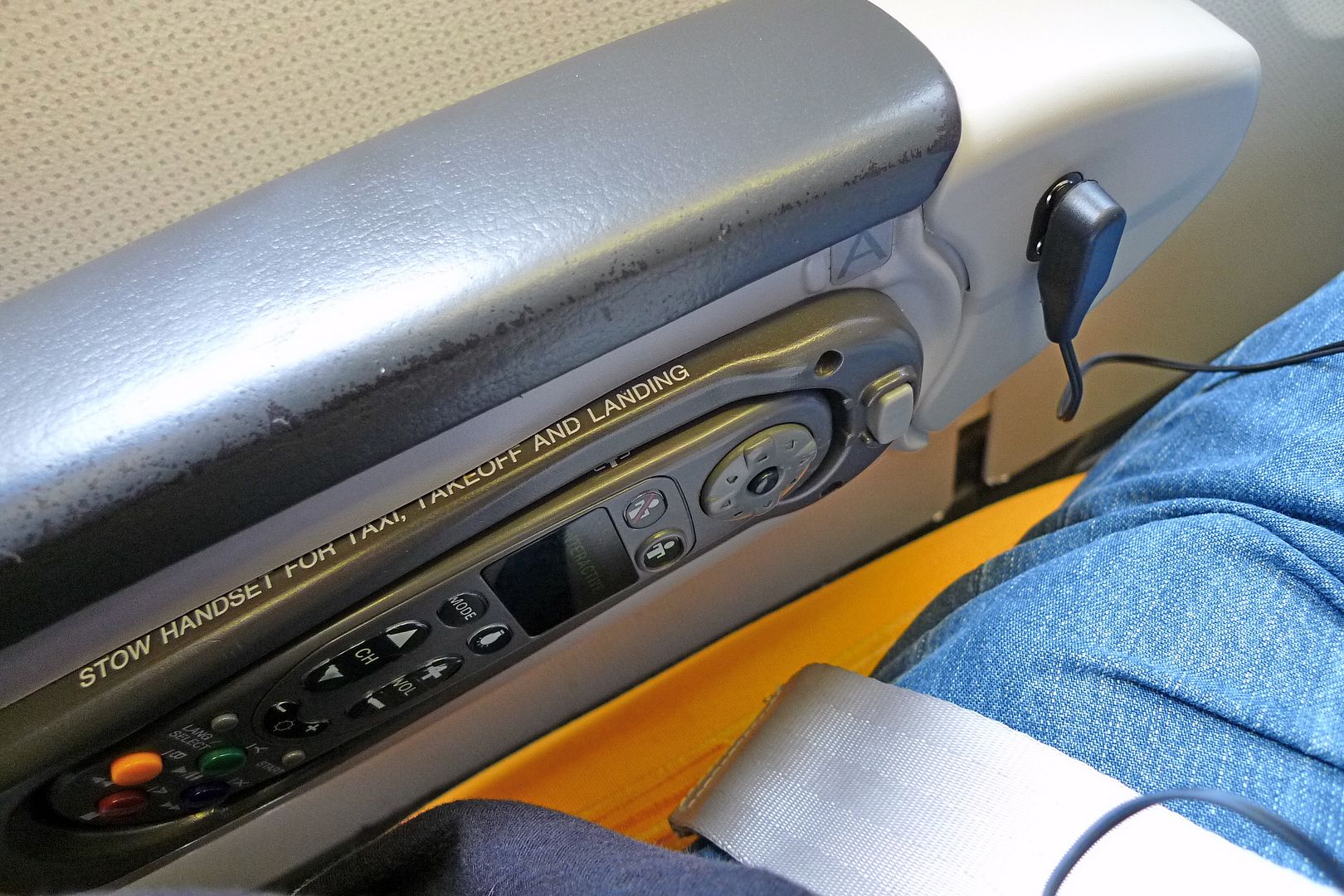 OK, I am aware that those of you who often fly non-budget airlines may find this post a tad boring but look, I am sure there are a lot of readers who have never flew with such airlines before.
I love to sit by the window right behind the wings for the best views but for this flight although I managed to get a seat beside the window, I think my seat was a little too front. As a result, the wing seemed to block part of my views.
Oh by the way, there was ample leg room which was excellent! I hate flying in cramped condition especially if the flight is over 2 hours!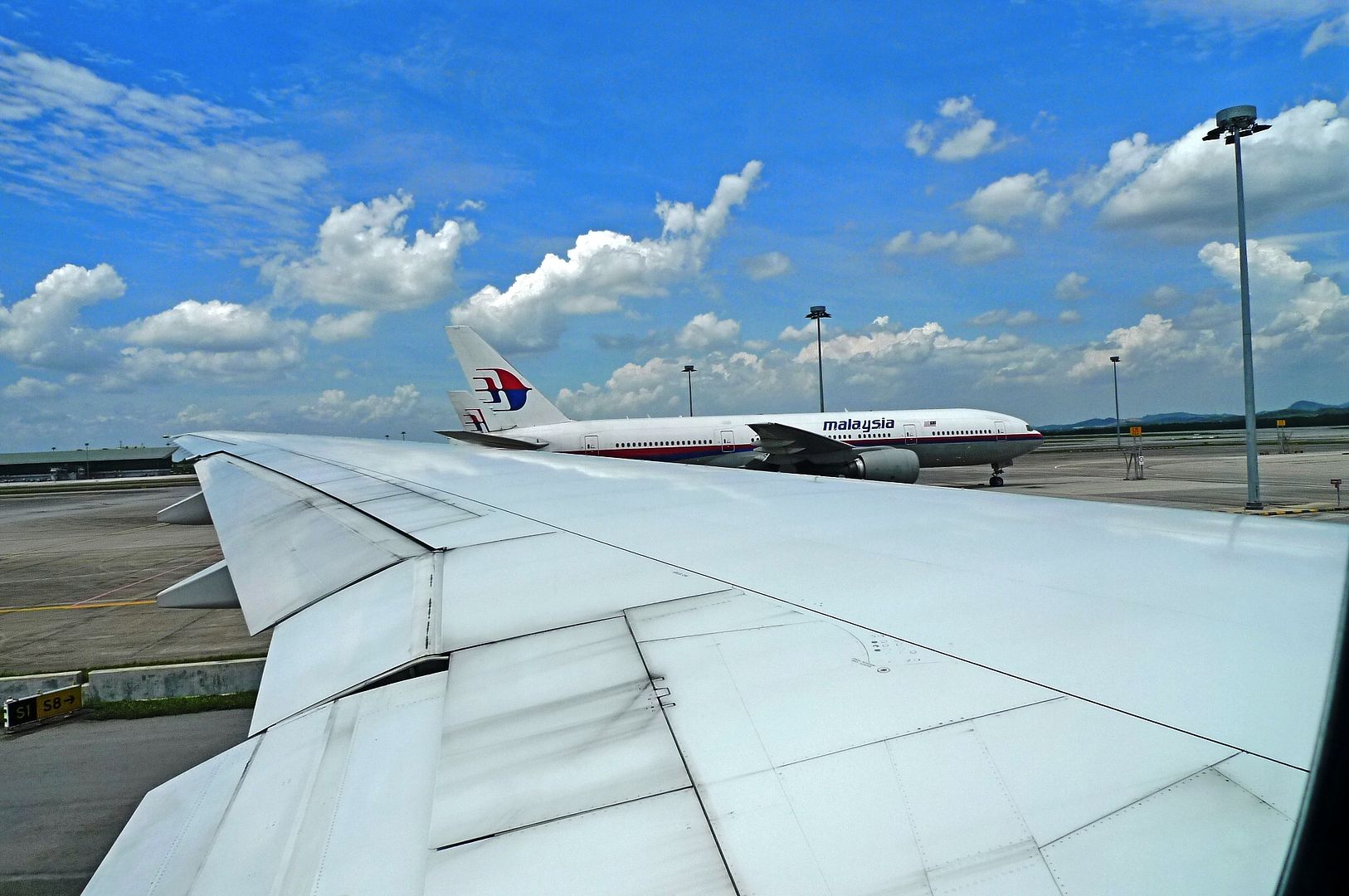 I have to say the in-flight meal provided by Thai Airways was good! I chose noodles with duck meat, pasta salad and a cake.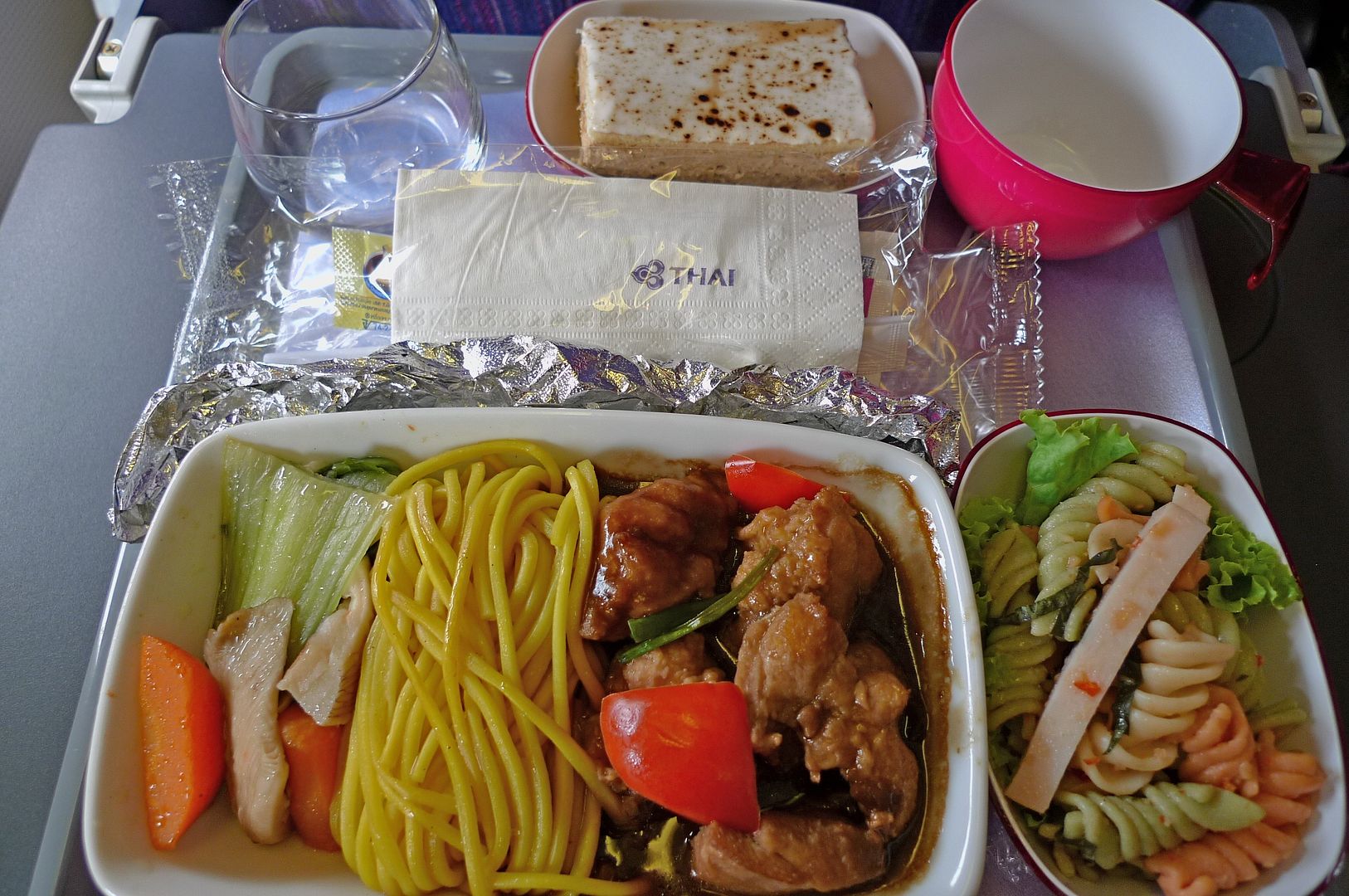 The duck noodles were good. I actually enjoyed eating it and the portion was quite substantial.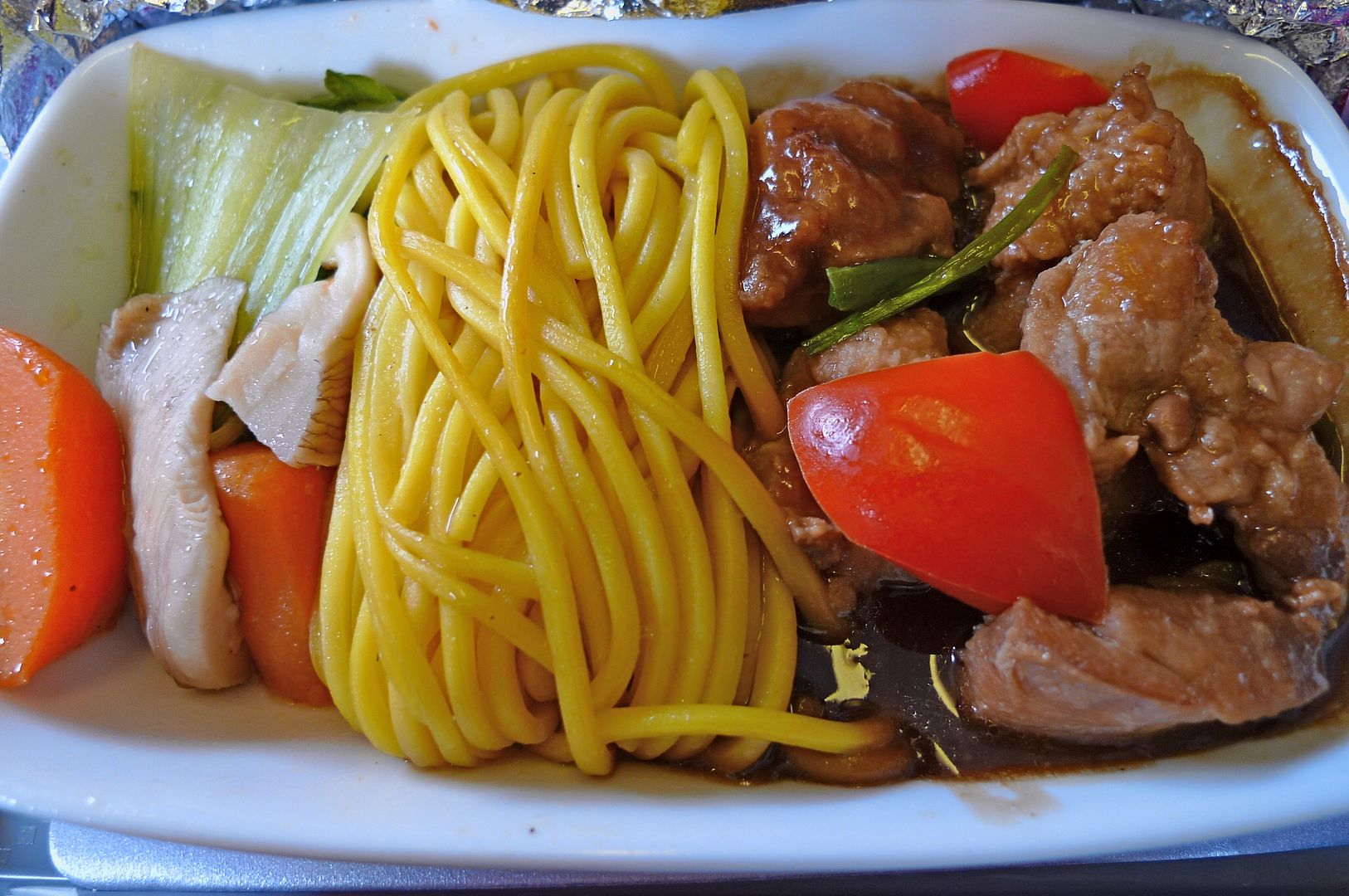 But I did not quite like the taste of the pasta salad. I think it had something to do with the sauce which I did not like.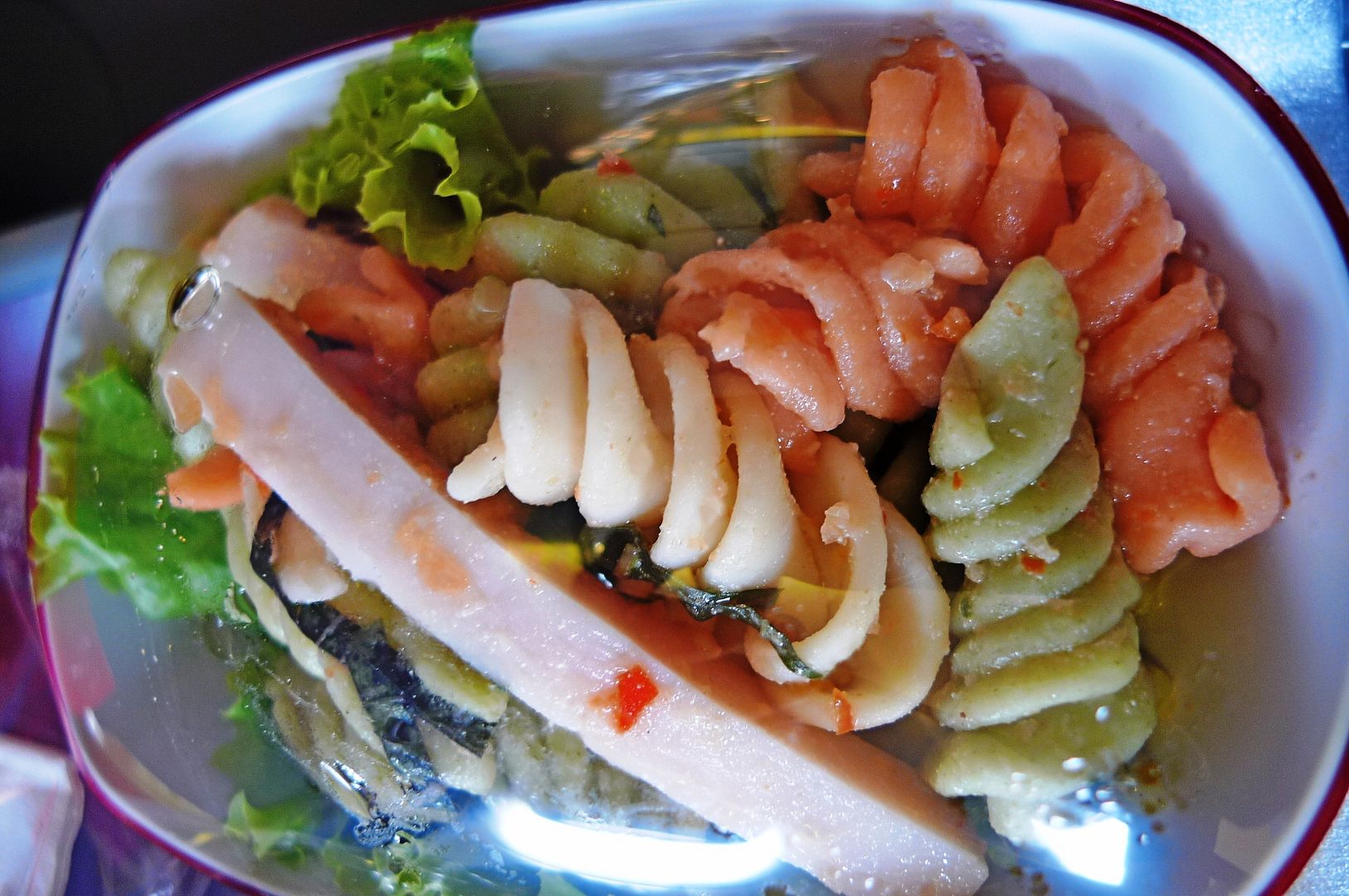 But the cake dessert was excellent! I love it!
For drinks, we were offered coffee, tea, Coke, orange juice, red wine and white wine.
Which drinks do you think I chose?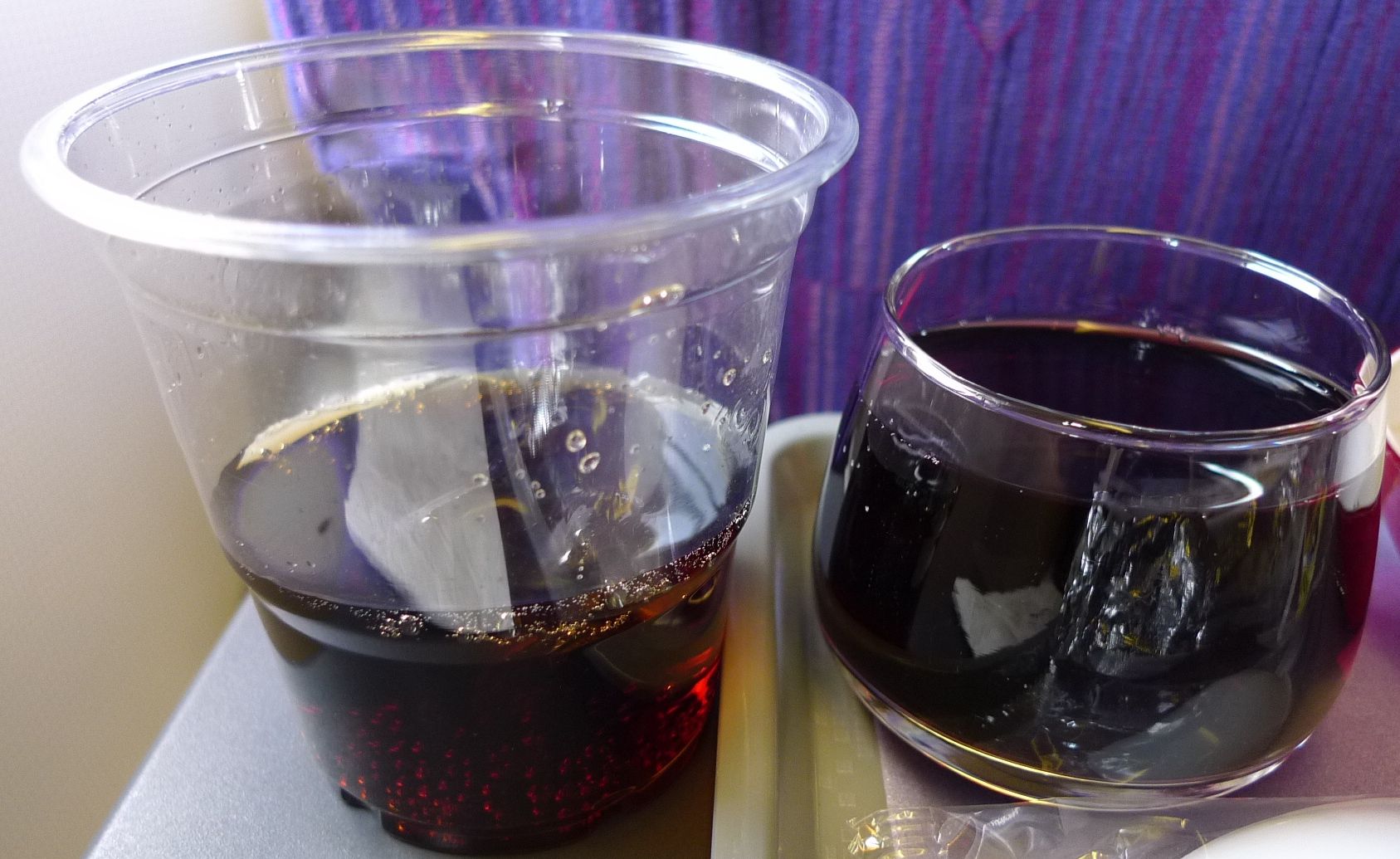 I took the Coke and the red wine. Do you know which is the Coke and which is the red wine in the photo above?
But guess what? I ended up drinking a little too much of the red wine and started feeling a little drunk. Haha!!
Yes, I am not a good drinker and I was feeling hot and drowsy. I was beginning to worry if I would even make it to meet
Enrique Iglesias
back stage. The plan was once we touched down at Bangkok Suvarnabhumi Airport, we would rush over to meet up with Enrique at the
Impact Arena
.
There was no time to check in at the hotel. We would only check in after
the concert
.
Since I felt hot after drinking the red wine, I thought a cup of tea would cool me down. So I took the tea.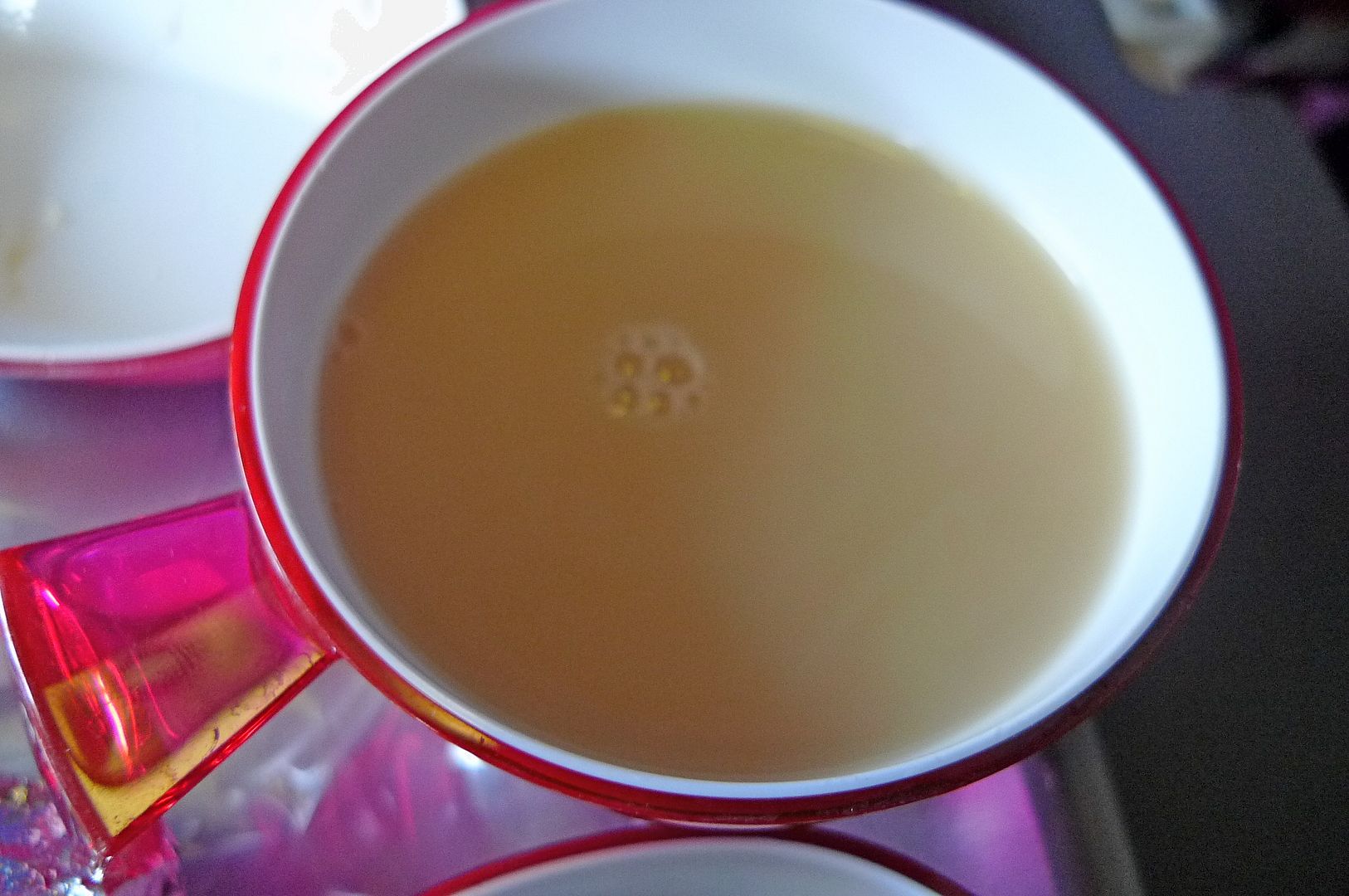 I actually felt better and less drunk after that. Not sure if the tea helped me, but luckily I got to meet and shake hands with Enrique later and not end up sleeping away in the hotel room!
Within 2 hours, I arrived at Bangkok safe and sound, and sober.
I think I enjoyed myself flying with Thai Airways. The cabin crew did their work efficiently. And oh, did I mention that I like their uniforms too?