During my recent trip to Bangkok, I stayed at
Dusit Thani Hotel
, a 5-star luxury hotel located at Rama IV Road.
I don't normally stay in 5-star hotels when I travel as I prefer to spend my money on sight-seeing and food. I only need the hotel to sleep at night. But it was different this time as the hotel room was paid for.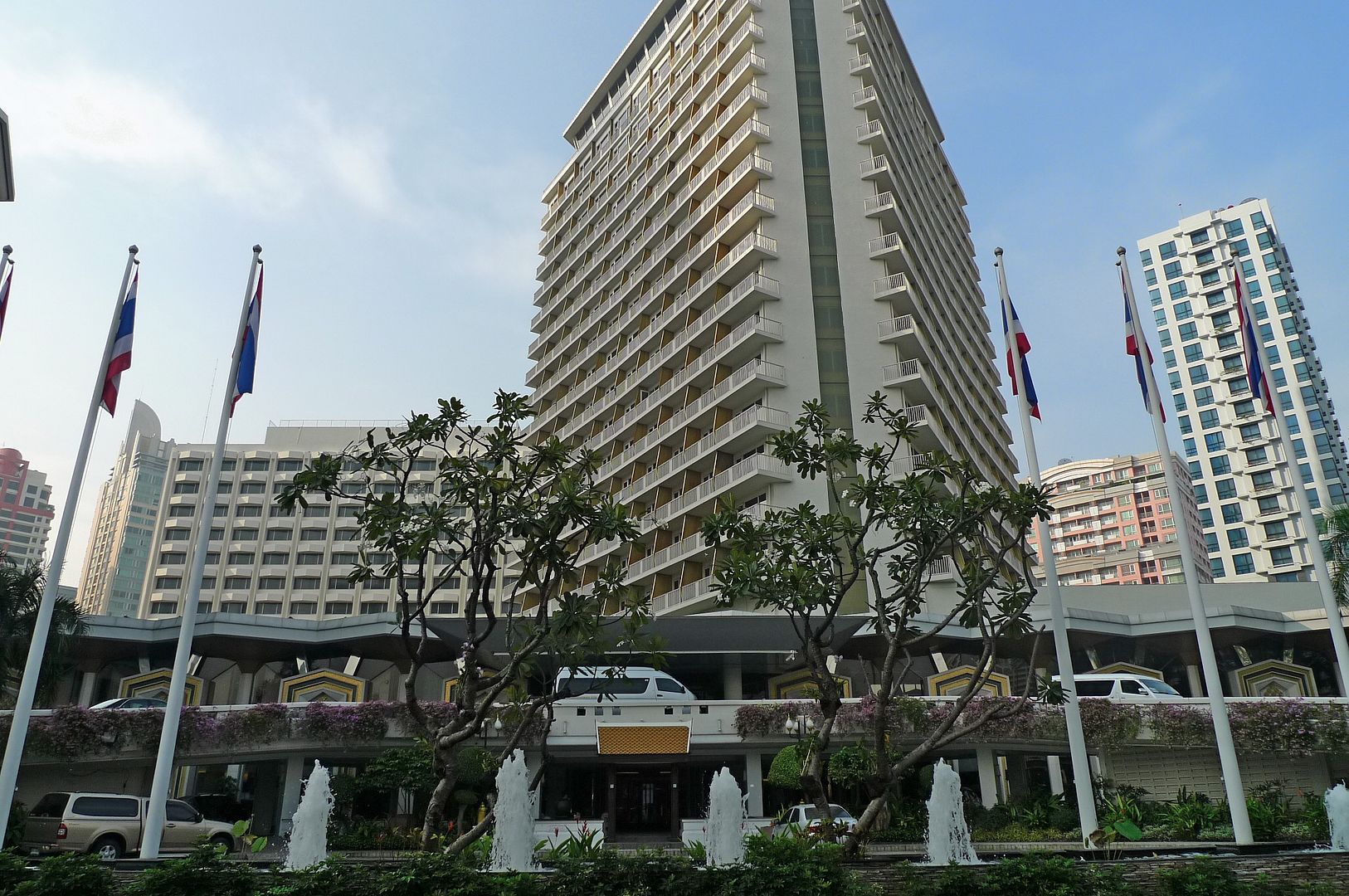 My friend and I stayed in the Dusit Grand Twin room, which comprises a work/lounge room, a bedroom and a very spacious and luxurious bathroom.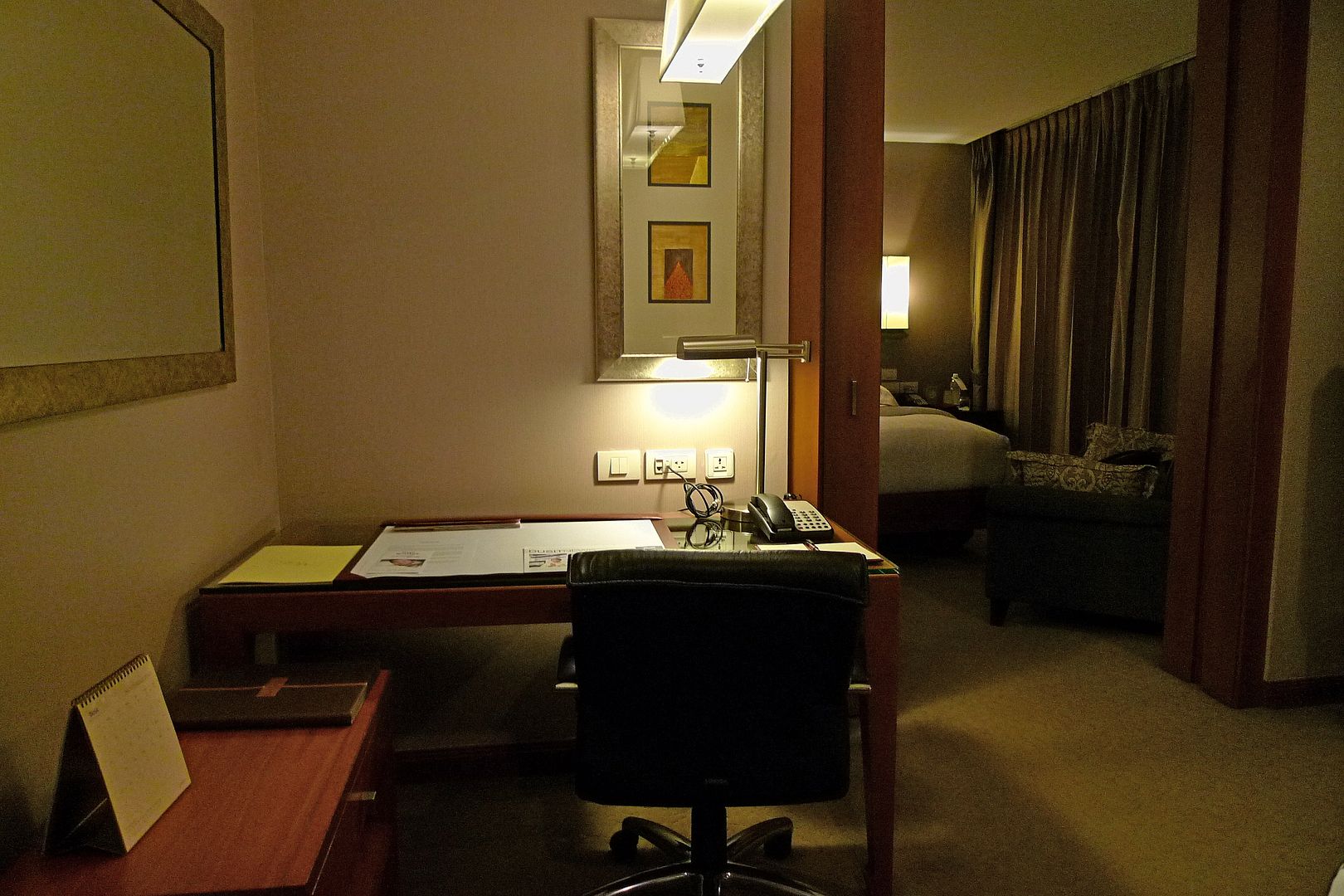 This is the bedroom which I slept in.
My friend slept in the lounge room, which also has a double bed.
There is a TV in each room. Look! From inside my room, I could actually watch two TVs at the same time. Haha!!
Oops! I am showing my legs again! LOL!
The TV in the lounge room in the photo above is actually a reflection on a mirror behind the bed where my friend would be sleeping on.
The were 42 channels for me to choose from as shown by the TV guide in the photo below.
I found this Christian Bible in the drawer. Luckily the Bible was not opened up on the table if you know what I mean. Haha! There's also a Buddhist religious book in the drawer.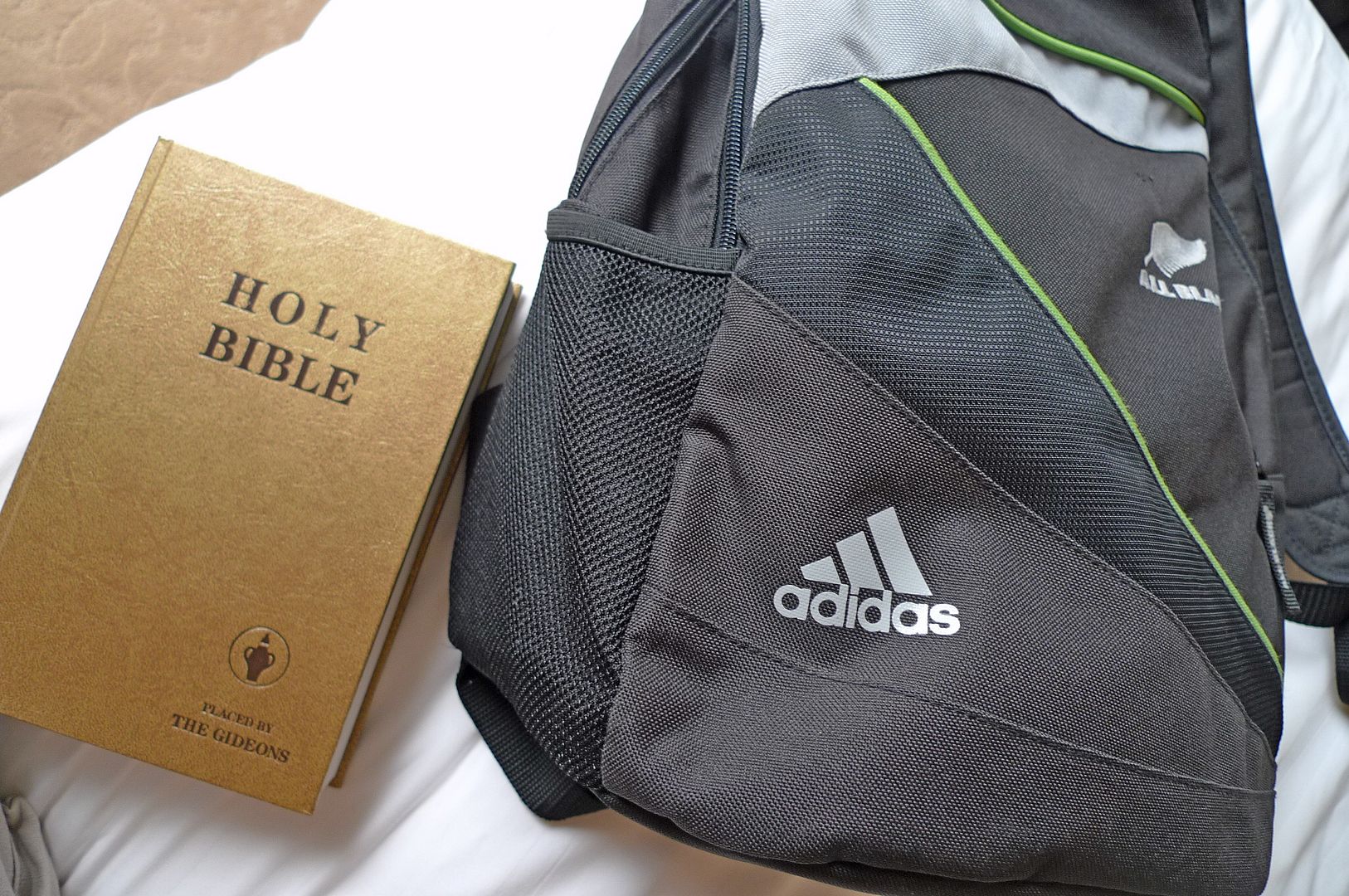 The hotel also provides bathrobes, hangers, umbrella, slippers and a private safe. Nice! Oh did you notice that round bolster at the top?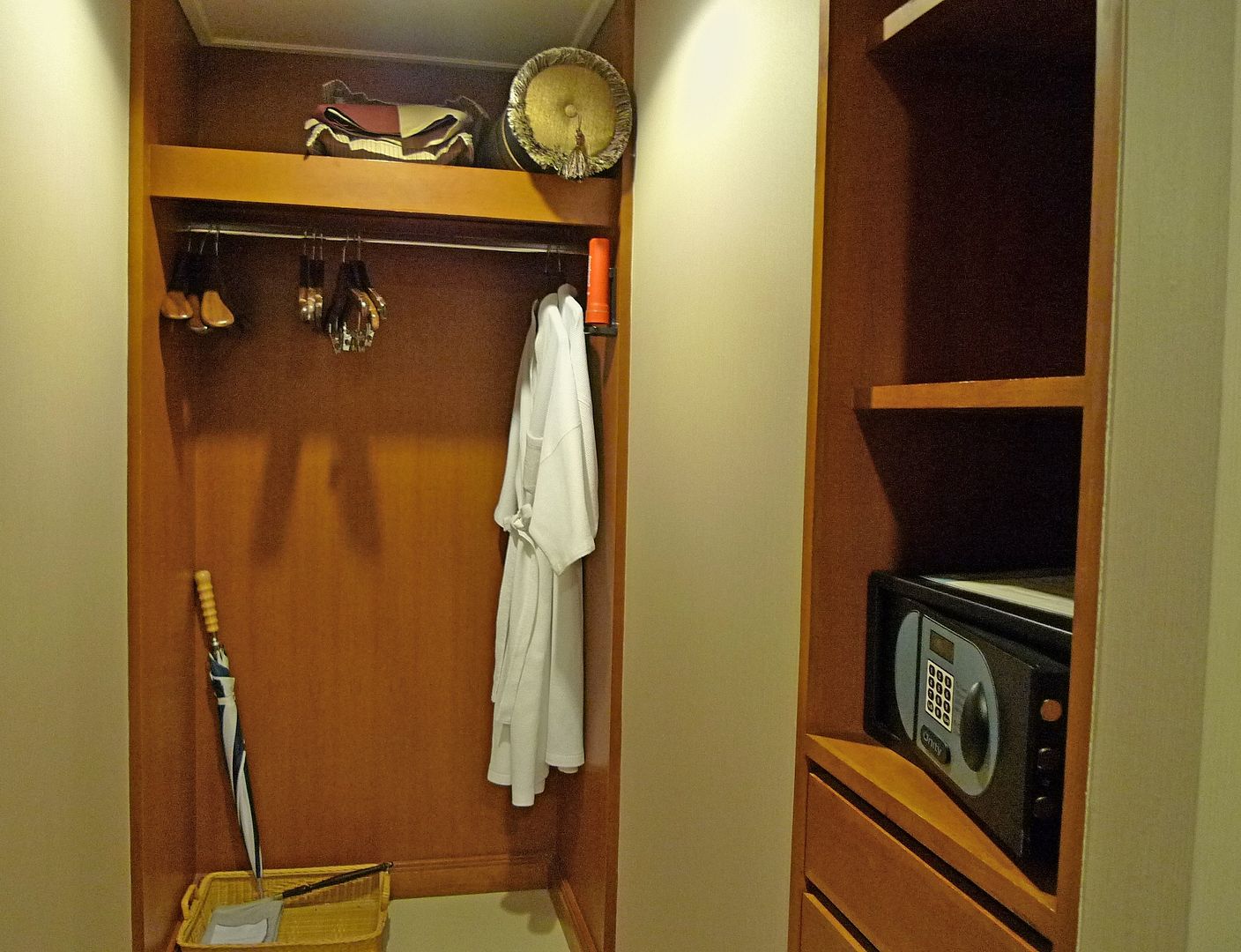 Well, I took the big bolster and put it on my bed for my own use! Haha!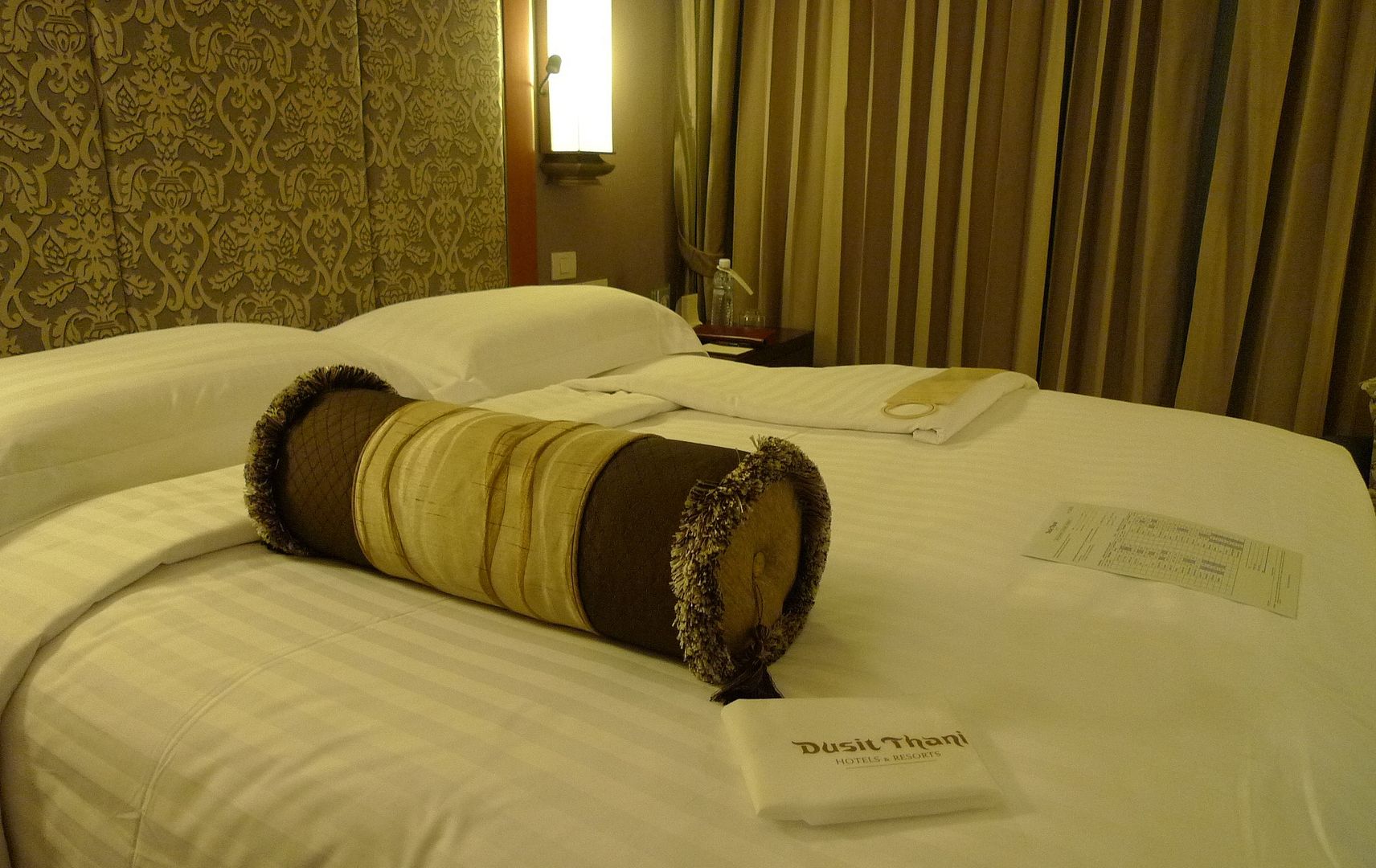 I love the bathroom!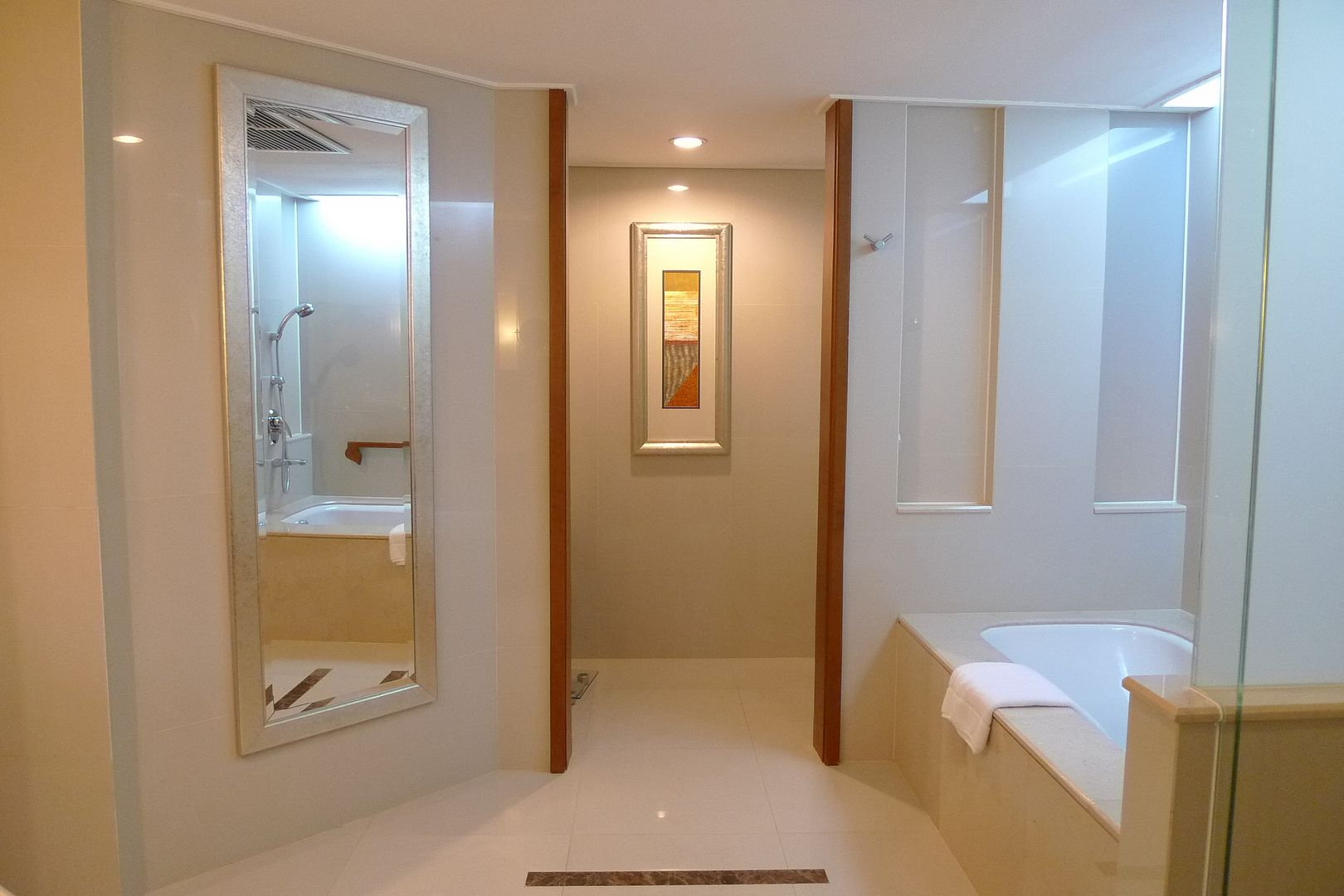 There's a bathtub, though I didn't make use of it!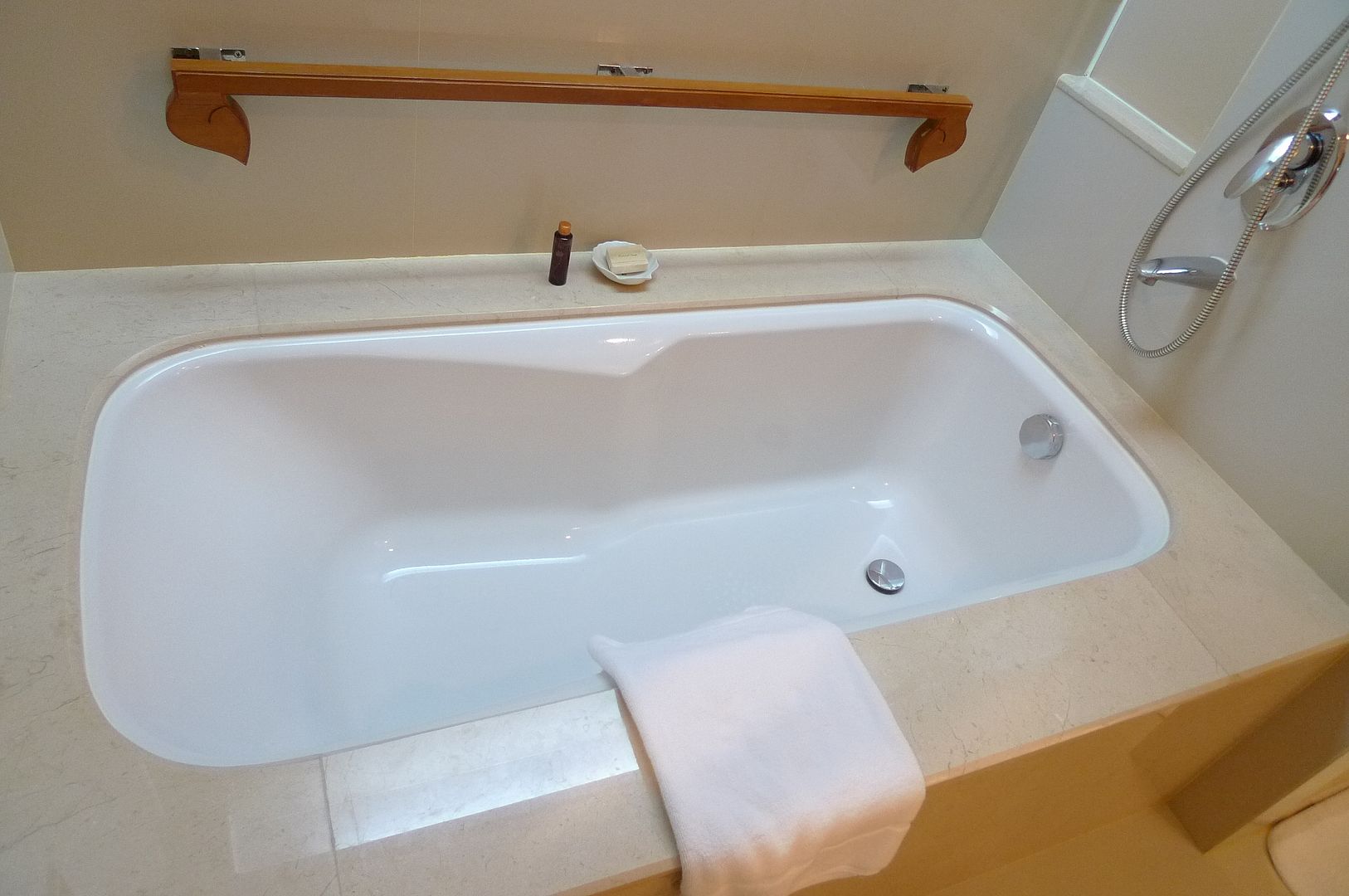 And there's a cubicle for shower next to the bathtub.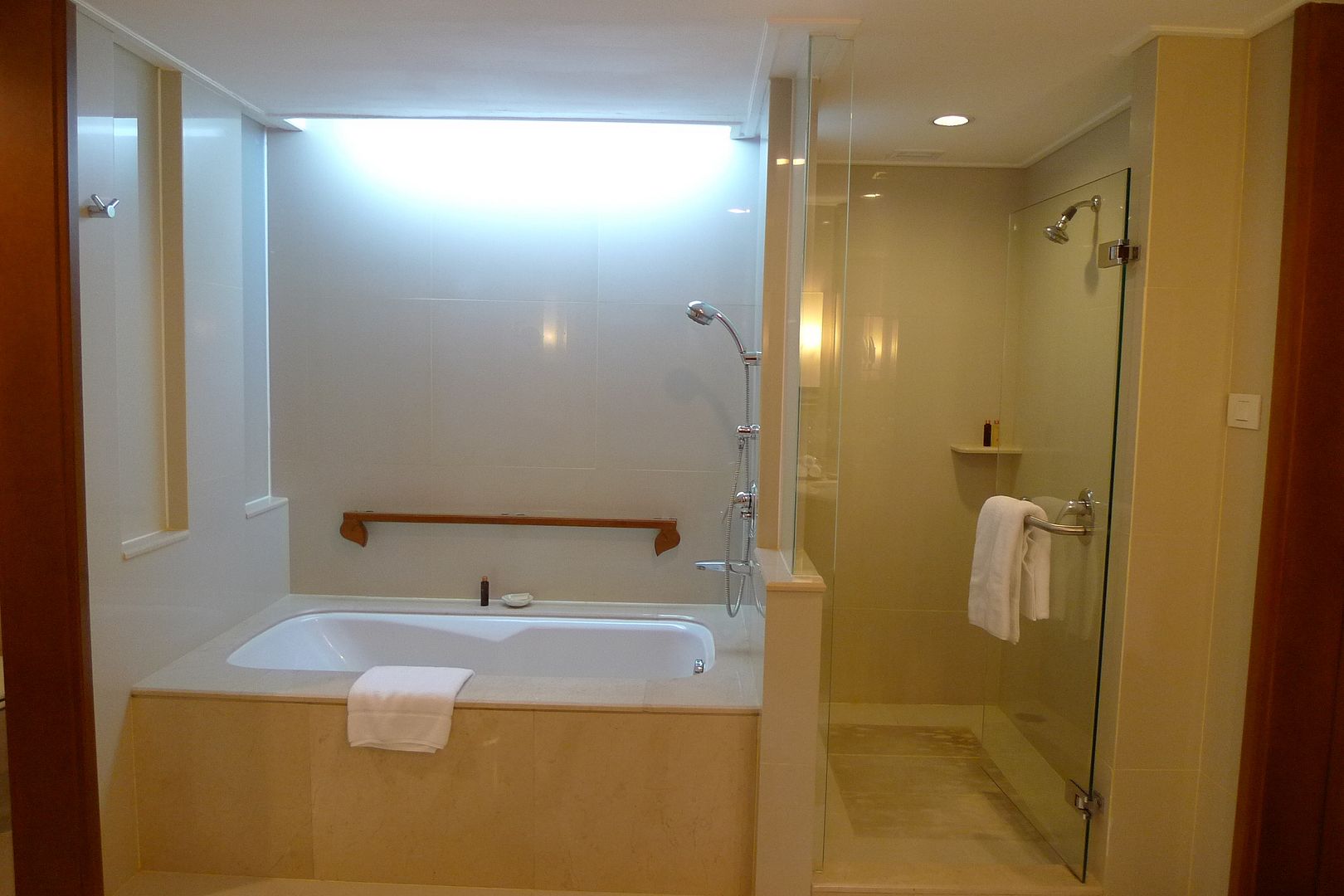 The toilet was not bad.
There's even a burner to freshen the air and also the weighing machine which I stepped on every day just for fun!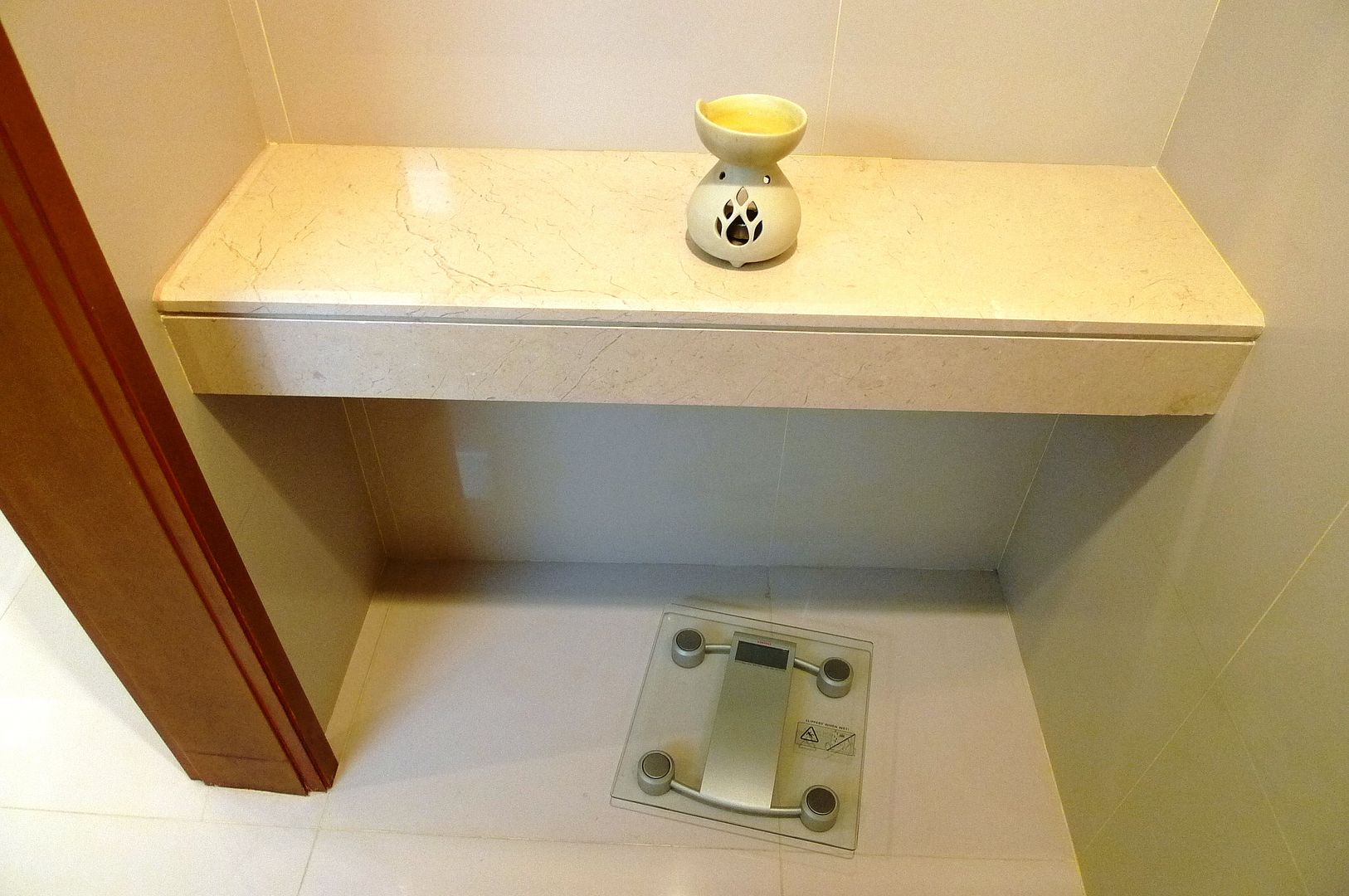 Before I went to Bangkok, my weight was 63kg. On the third day in Bangkok, I weighed myself and was shocked to see the readings!
67.2kg? Oh no!!! Must be all the good food I ate in Bangkok!!
The bathroom had all the amenities I wanted.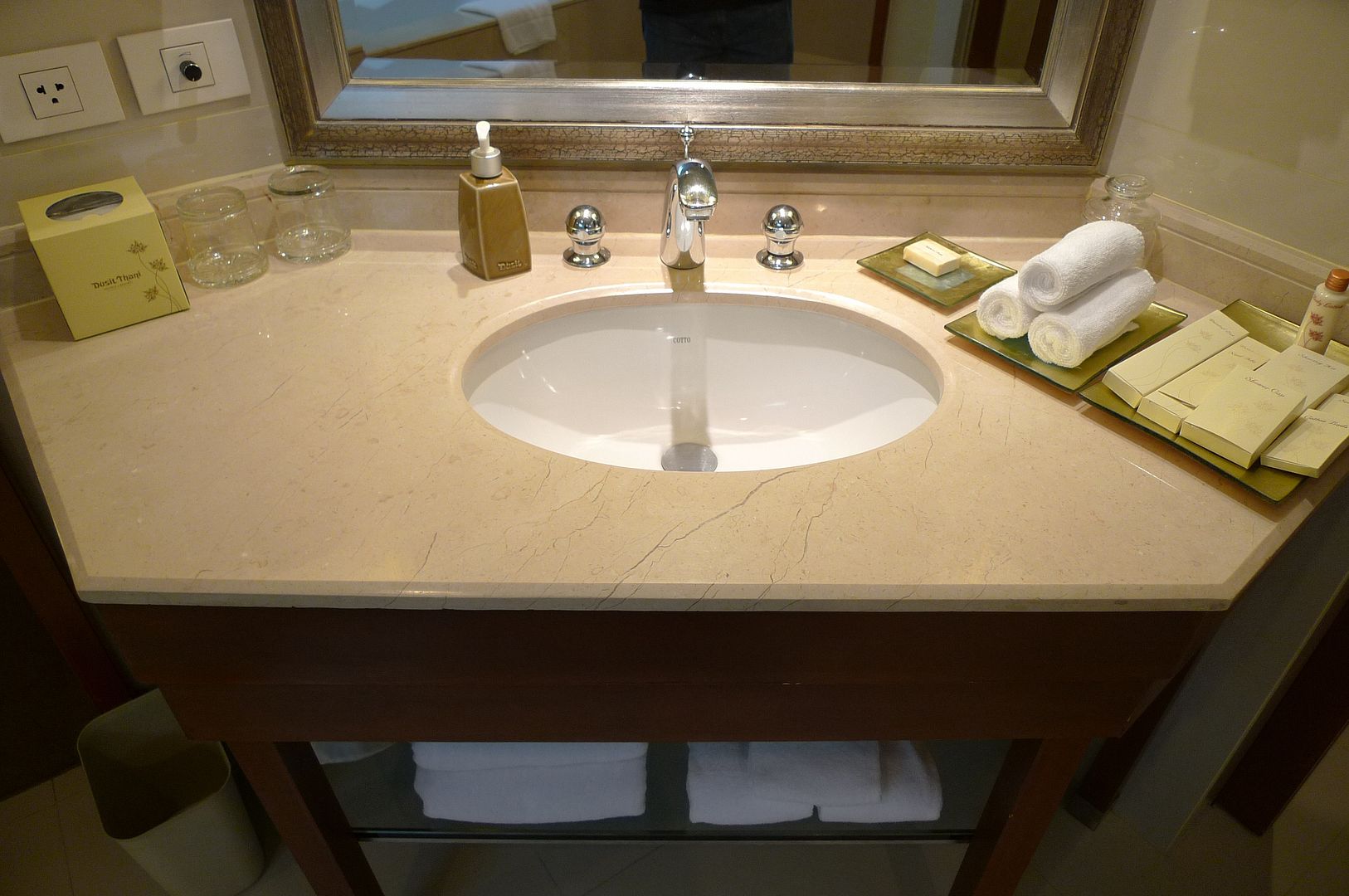 Shaver, hair dryer, comb, toothbrush, hand soaps, sewing kit and ample towels!
Oh by the way, I love their bath and shower gel. I think the body lotion should be good too, though I did not bother to use it.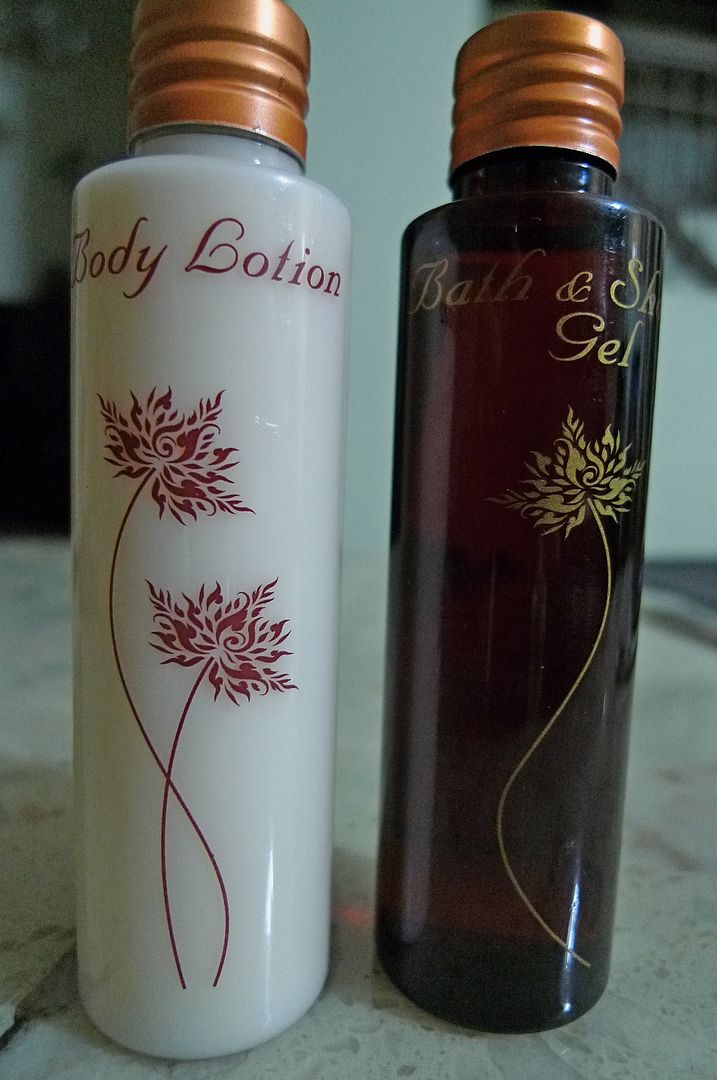 The Dusit Grand Twin room also came with coffee and tea making facilities and also a mini bar.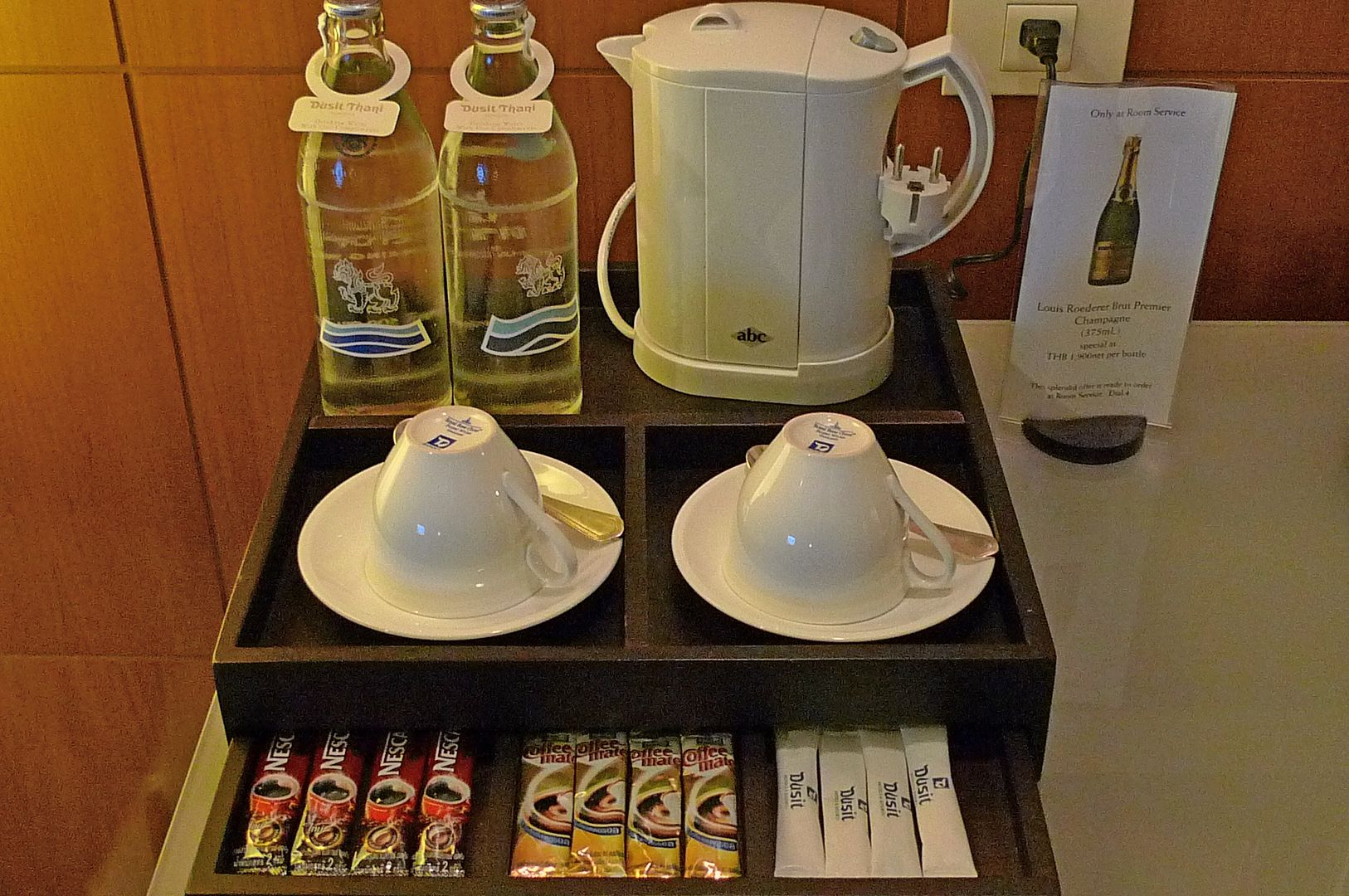 We also had a nice plate of fresh fruits which was replenished every day. OK, there's supposed to be two pieces of bananas here - I ate one before I took the photo. Haha!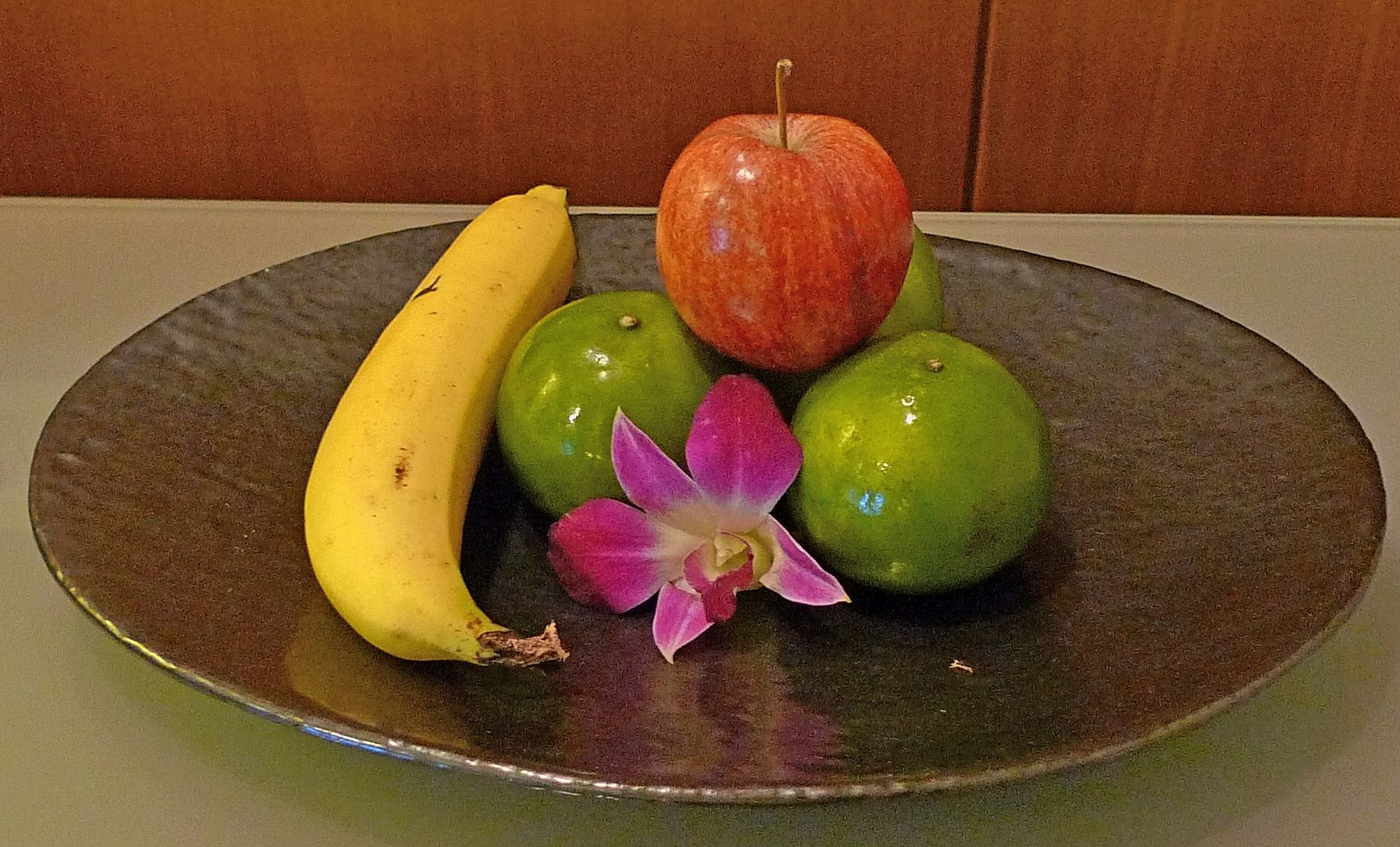 I enjoyed staying at Dusit Thani. The staffs were warm and friendly. Since I was staying here for free, I did not bother too much about the room rates until I saw this.
What?! The Dusit Grand costs 10,000 baht (about RM1,000) a night? I was quite shocked. I doubt if I will ever pay to stay in this hotel unless I am a millionaire or something. LOL!
More about Dusit Thani Hotel coming up in my next post, so stay tuned!