Today is Dec 1st which happens to be my birthday! So Happy Birthday to me! Haha!
Shall we sing the Happy Birthday song first? Come let's sing along with me here. (Replace the "me" with "you")
Happy Birthday to me,
Happy Birthday to me,
Happy Birthday to Panda,
Happy Birthday to me!
I don't usually celebrate birthdays. But last night, I had a birthday dinner with my group of blogger and twitter friends at
Pasta Zanmai
in Mid Valley Megamall.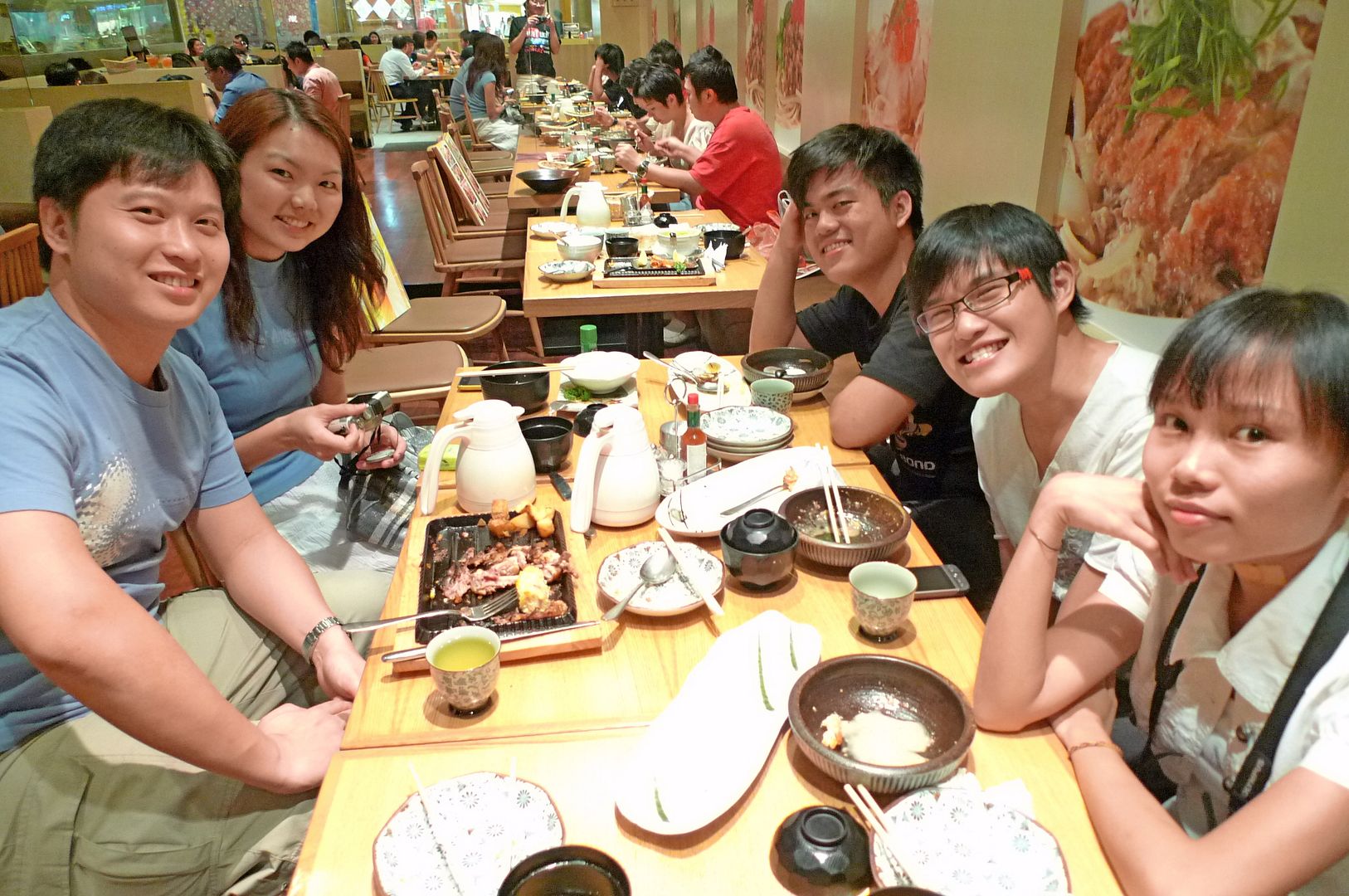 From the left in clockwise direction : Saucer, Witch, Eric, Grey and Erika.
It's only my third time at this restaurant and I think I really like the food here. Well, at least it's much better than Sushi Zanmai. I really don't get what's up with the long queues at Sushi Zanmai!
I had the
Mini Tempura Prawn Sesame Pasta and Unagi on Rice served with Miso Soup
.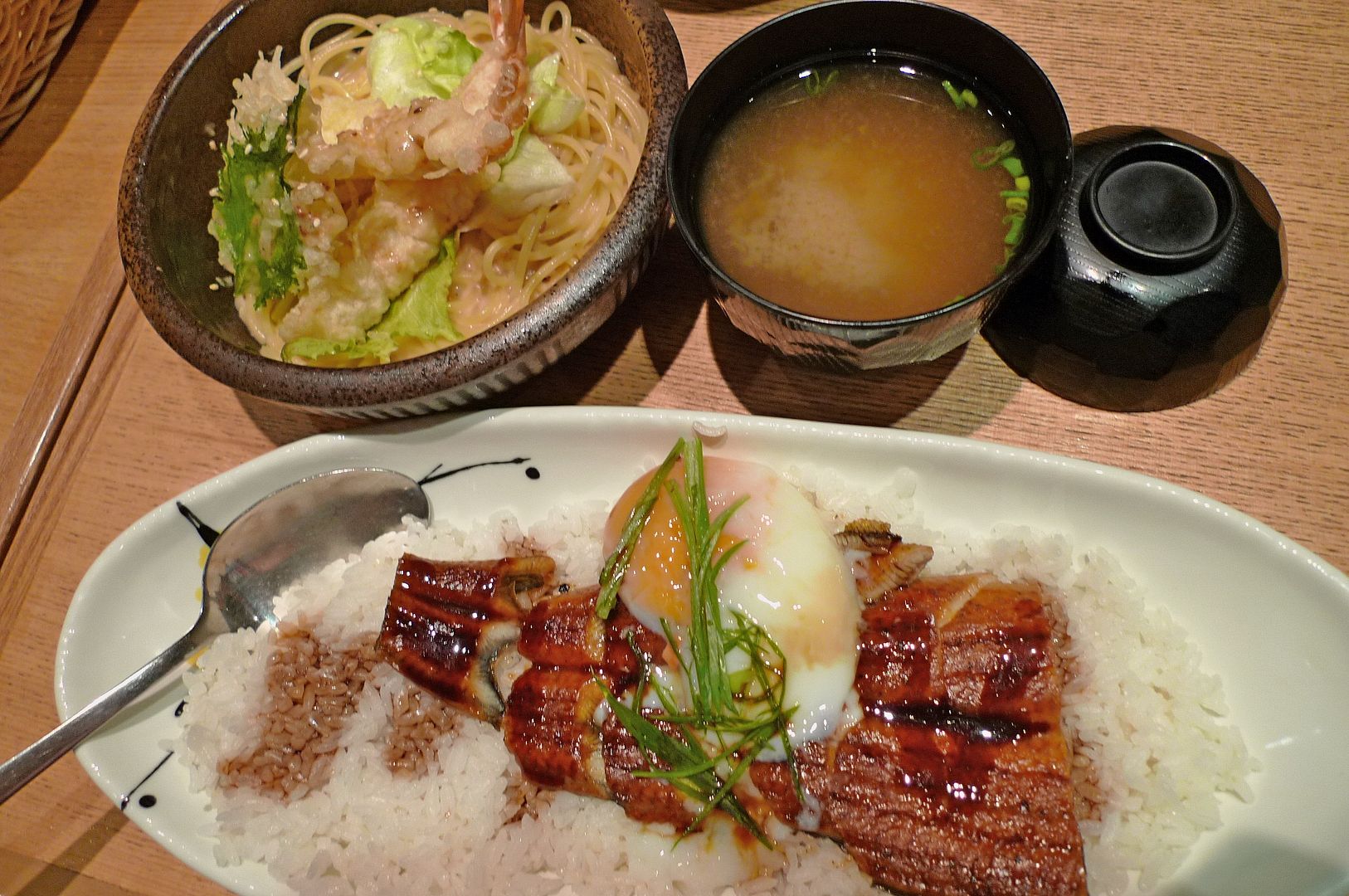 Ooh!! I just love the unagi meat! I am now dreaming of eating unlimited unagis at Japanese buffets. Yum! The egg on the rice added to the enjoyment of this yummy meal!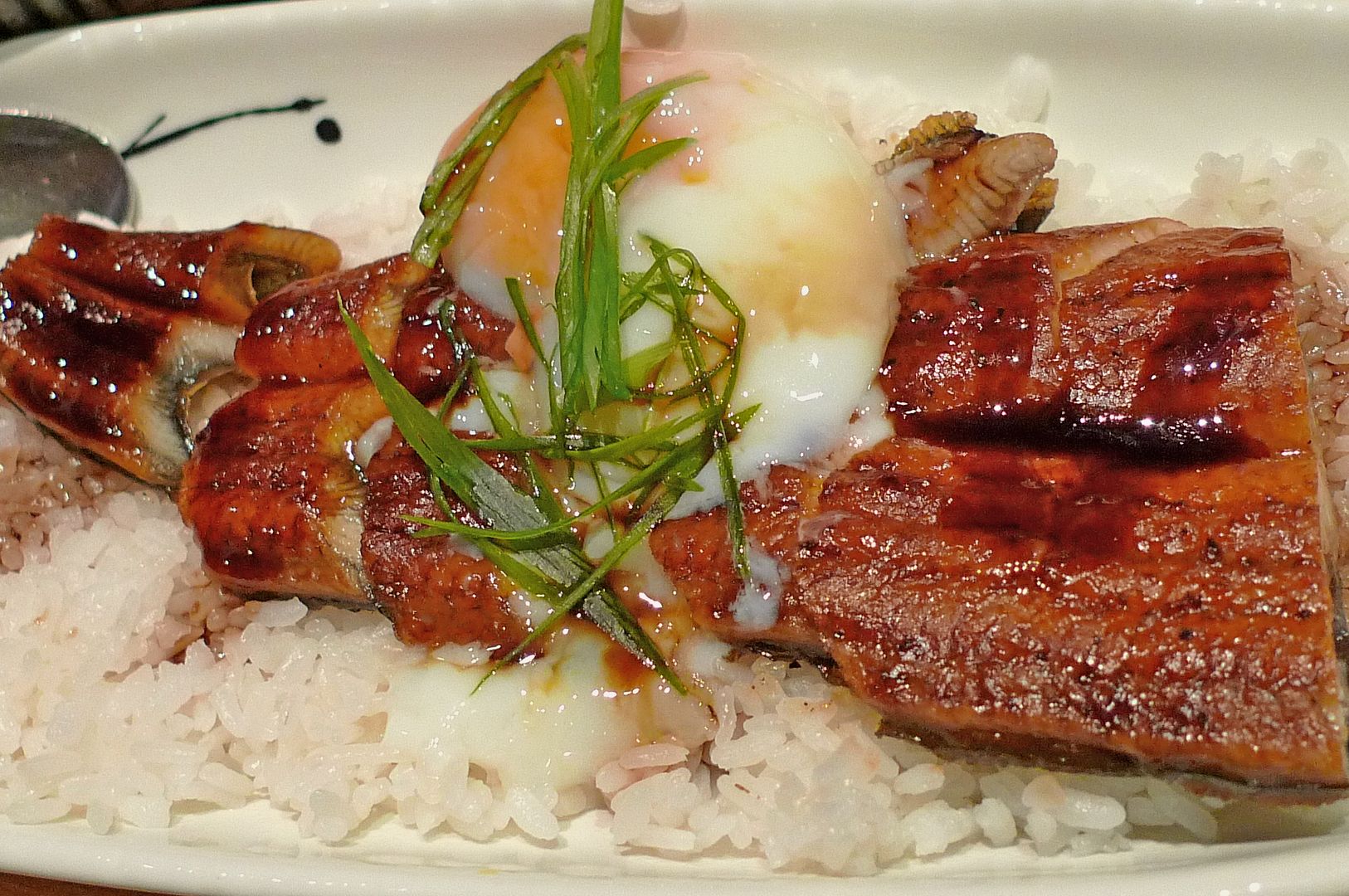 The tempura prawns were nice! And the pasta was pandalicious (read delicious) with its sourish sauce. How clever of Pasta Zanmai to fuse Japanese food with Italian pasta!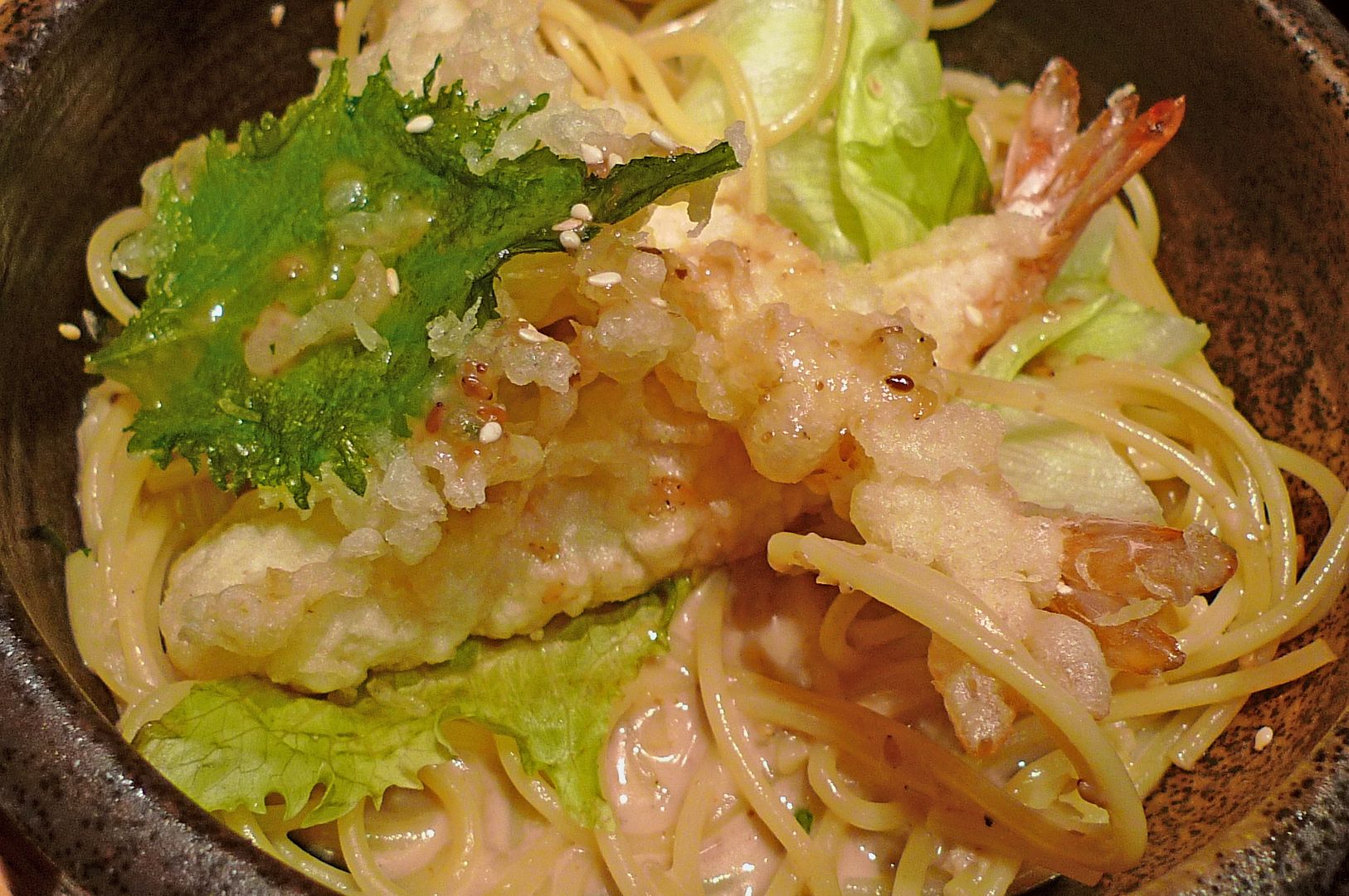 Oh by the way, you can also order unagi with pasta instead of rice - taste just as marvellous!
Both
Erika
and
Grey
ordered the same set as mine.
Witch
ordered the
Unagi Kabayaki
set.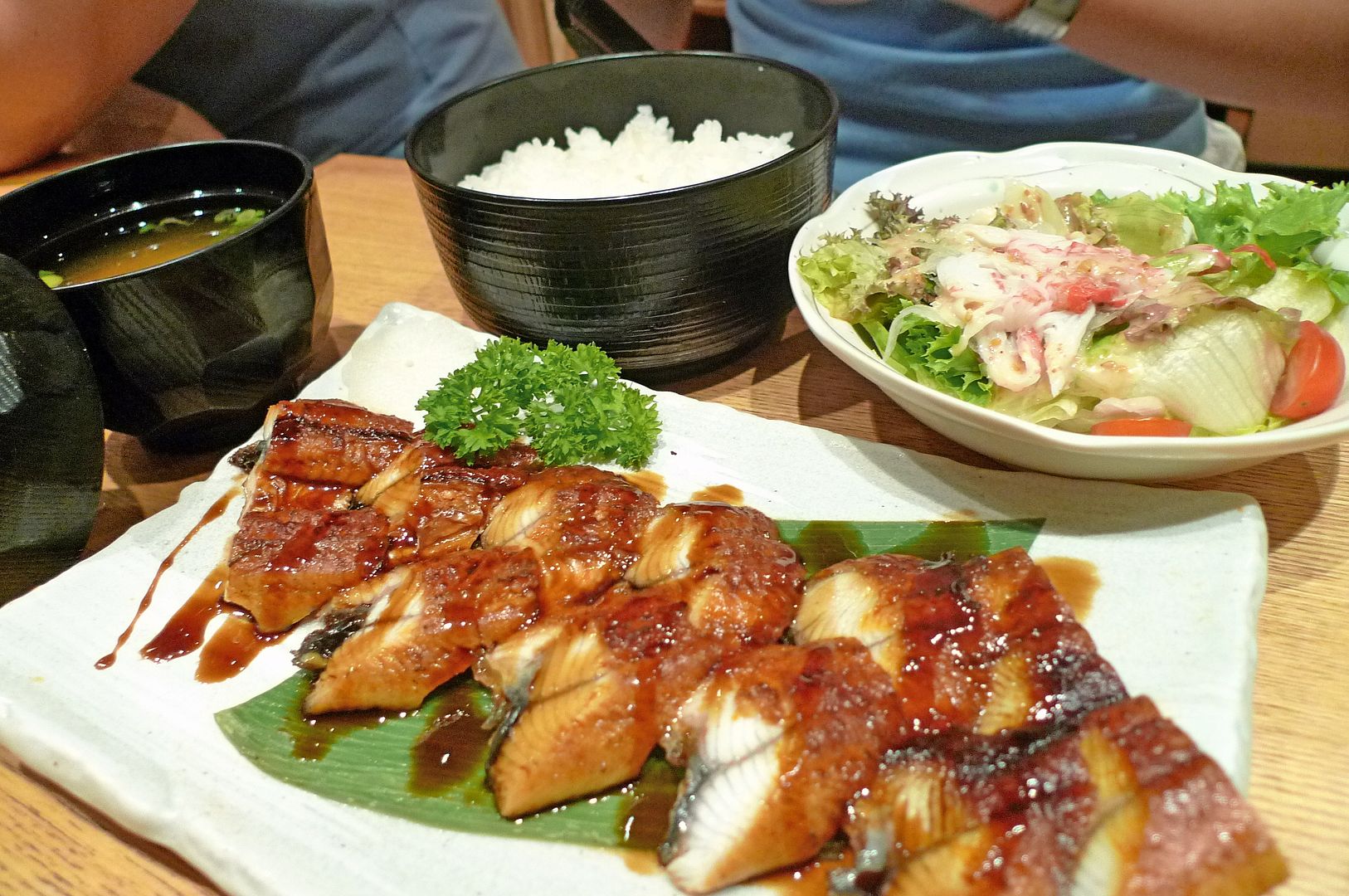 The unagi with kabayaki sauce looks damn delicious! I will surely enjoy eating them!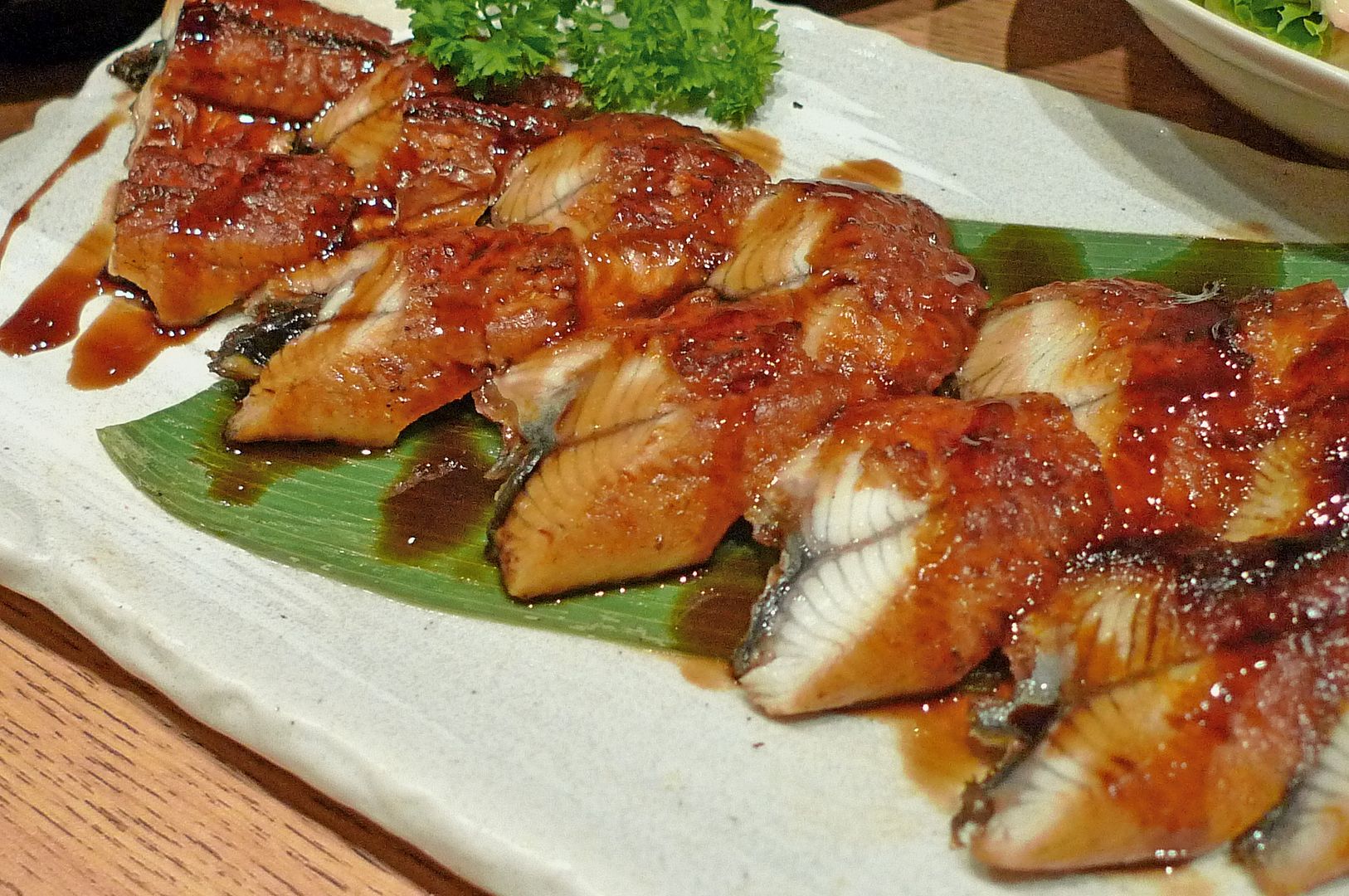 Eric
ordered the
Mini Shortneck Clam Soup Pasta and the Mini Grilled Chicken Cutlet on Rice
. But I forgot to take picture of the grilled chicken!
Oh well, here's his clam soup pasta.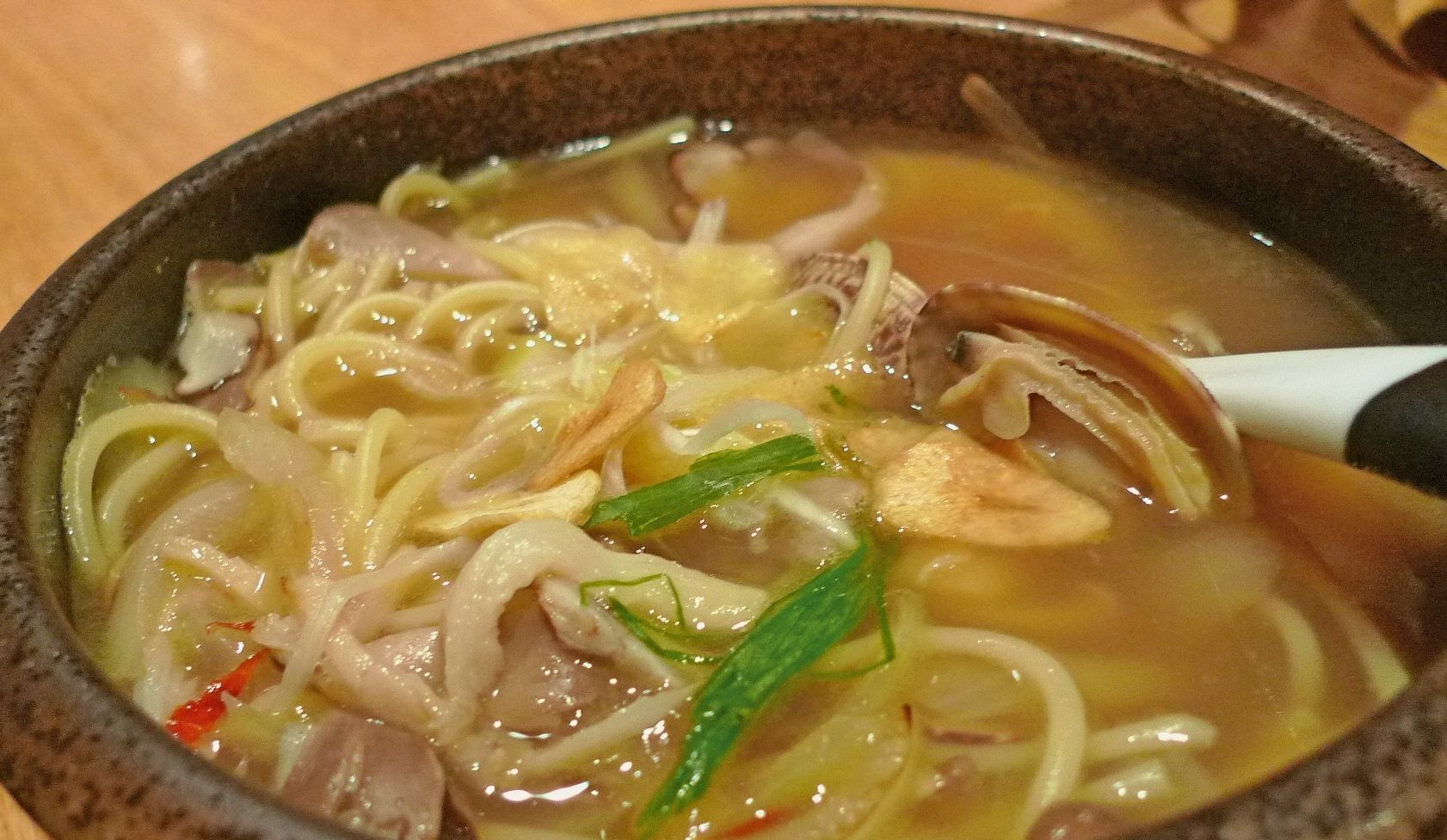 I have never tried this clam soup pasta before and I had also forgotten to ask him if it's nice! So Eric, is it nice? : D
Saucer
ordered the
Sizzling Grilled Spring Chicken with Mushroom Sauce
.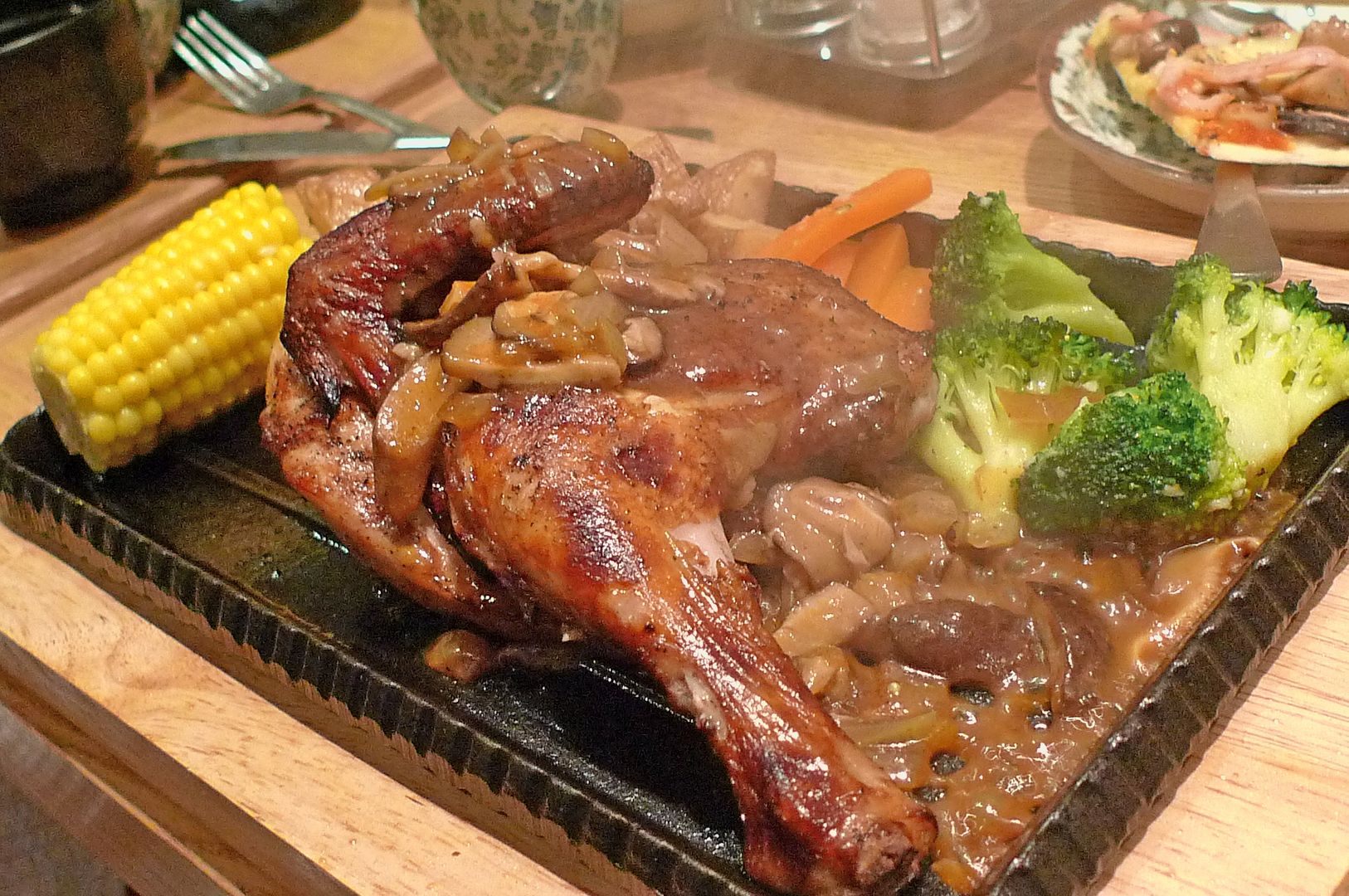 I tasted a little bit of the chicken and it was not bad.
We also ordered
Turkey Ham and Japanese Mushroom Pizza
for all to share.
But the pizza was not really that good to me. Suffice to say I have eaten better pizzas. However, this pizza was recommended by the waitress so I must now remind myself not to order items that are recommended to us in future!
Lastly, we also tried these
Assorted Mini Canapés
. They were supposed to be appetizers, but I ate them last. Haha!!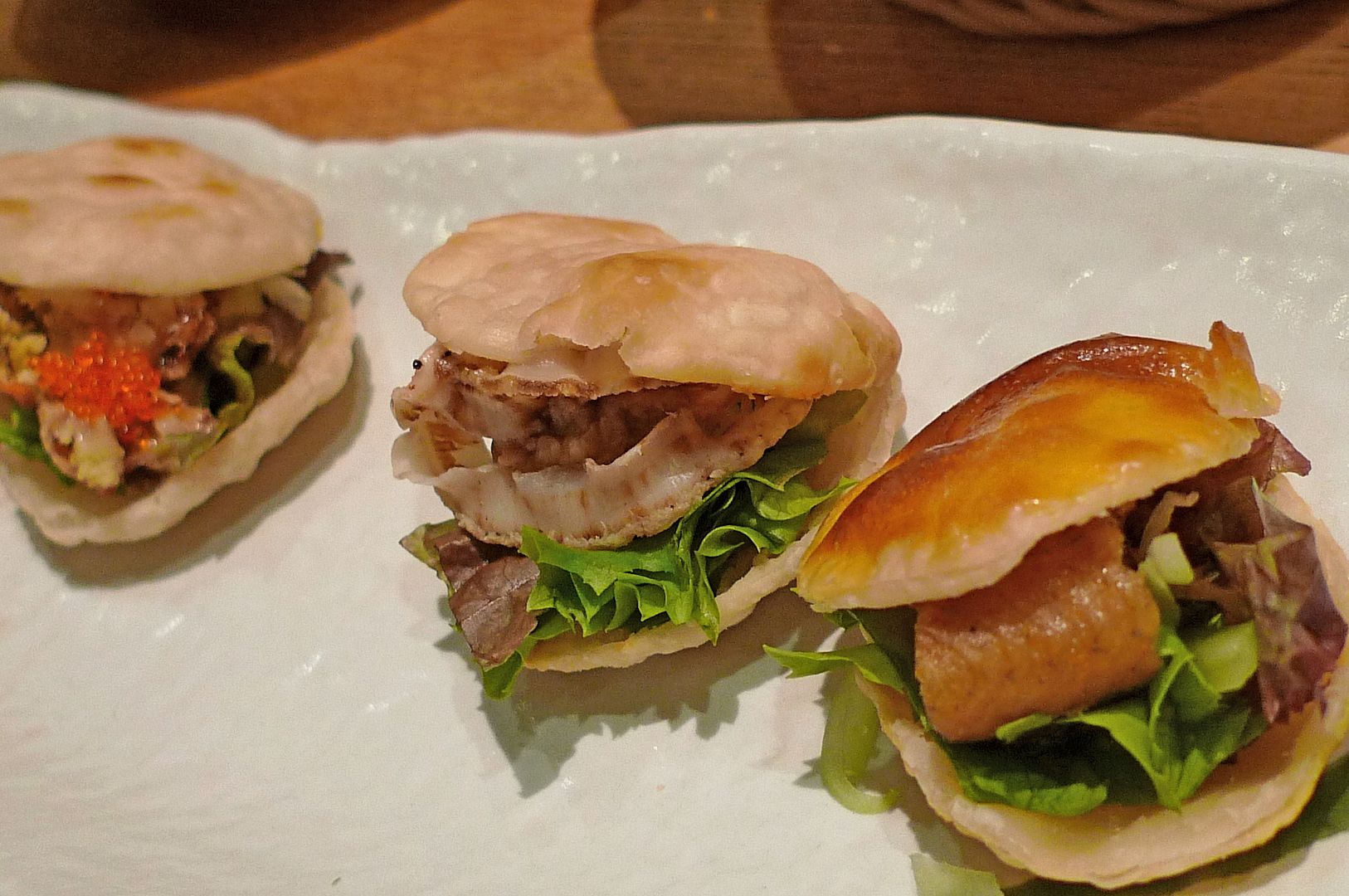 Didn't quite like them but they look cute, don't they?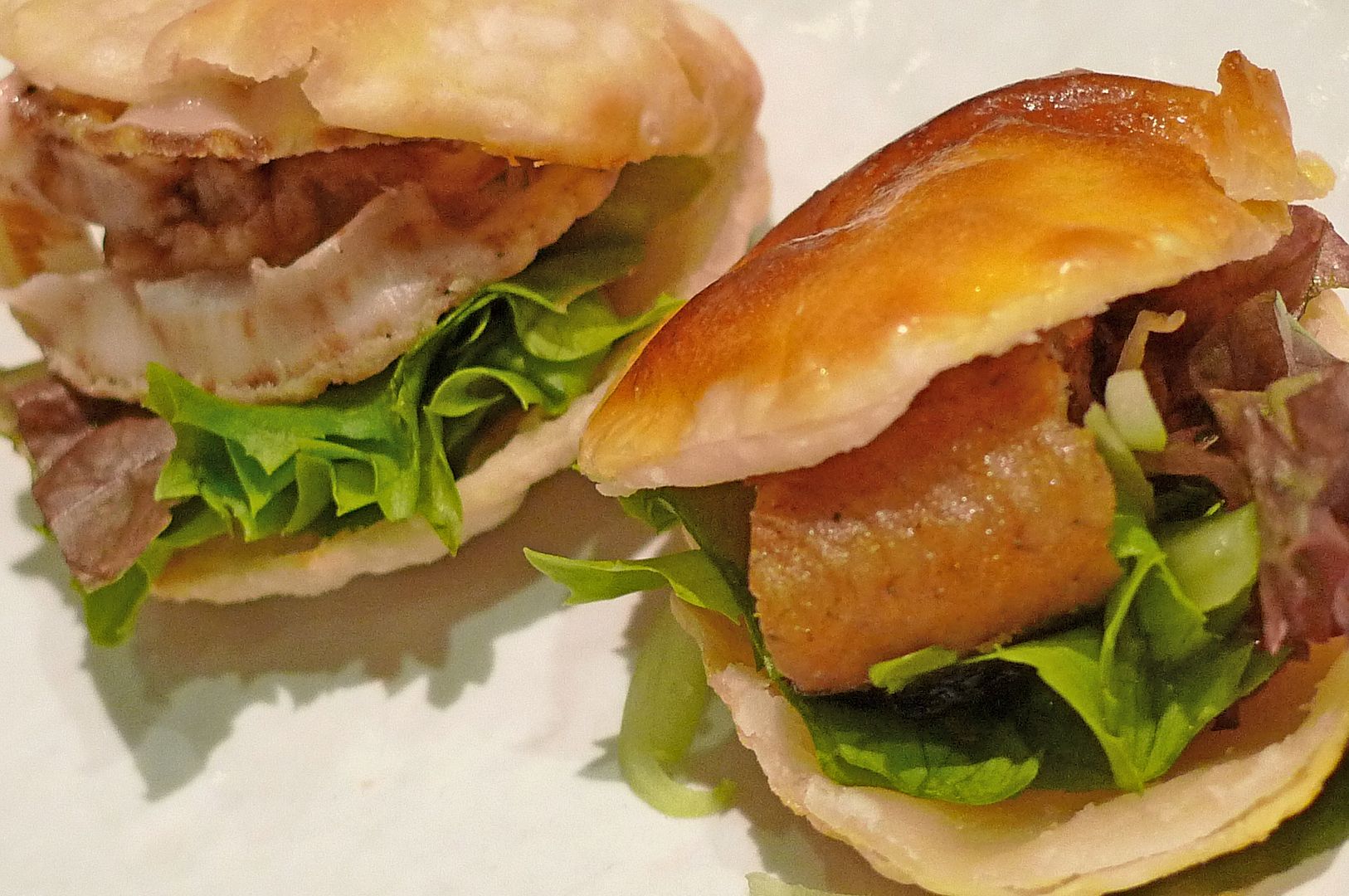 It's always nice to be the birthday boy cos I can eat for free! Haha! Come to think of it, I should have exploited it further by ordering some expensive fancy drinks and eating some desserts as well!
But I decided not to cos my friends could do the same thing to me when it's their turn to be the birthday boy or girl! Or worse, they would not want to celebrate my birthday ever again! So better not be too greedy. Haha!
Anyway, thanks to my good blogger and twitter friends for celebrating my birthday! I really appreciate it! Love you guys!! : D
Now let me ask you a quick IQ question : Who among the five here is abnormal? Haha!!