When I first checked in to
Dusit Thani Hotel
in Bangkok, I was given this piece of paper.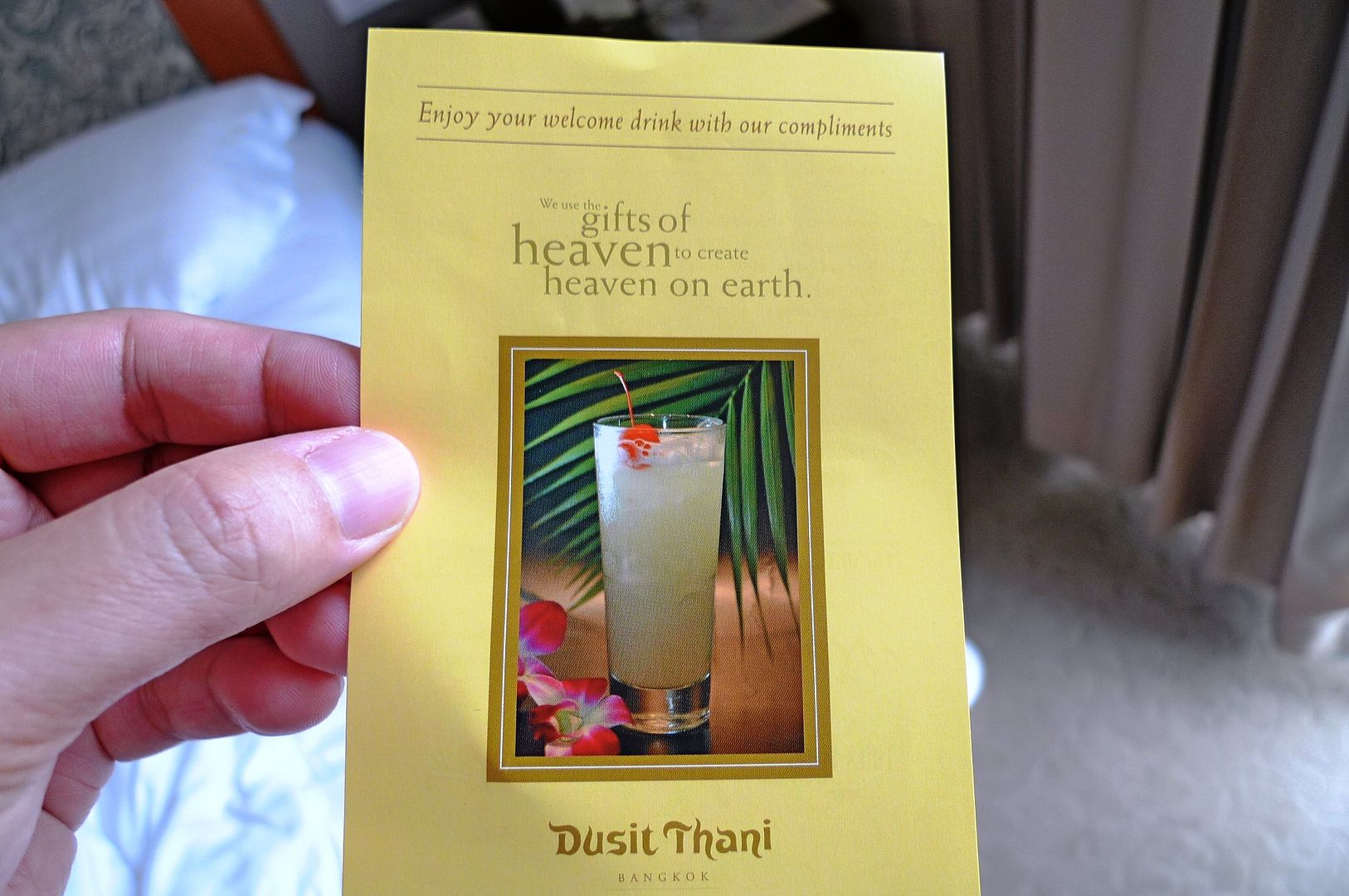 It was a notice to inform me about the Welcome Drink that I and my friend would be getting for staying in the hotel.
We had actually forgotten all about it until I saw this piece of paper lying by my bedside on the morning of our third day in Bangkok.
We had planned to go for a massage at the hotel that day but decided to go enjoy our Welcome Drinks first. For that, we needed to go to the hotel's rooftop
D'Sens
Bar and Restaurant
.
The D'Sens Bar and Restaurant which serves French cuisine was indeed a nice place, overlooking Bangkok's panoramic city skyline. The views would probably be even more breathtaking at night!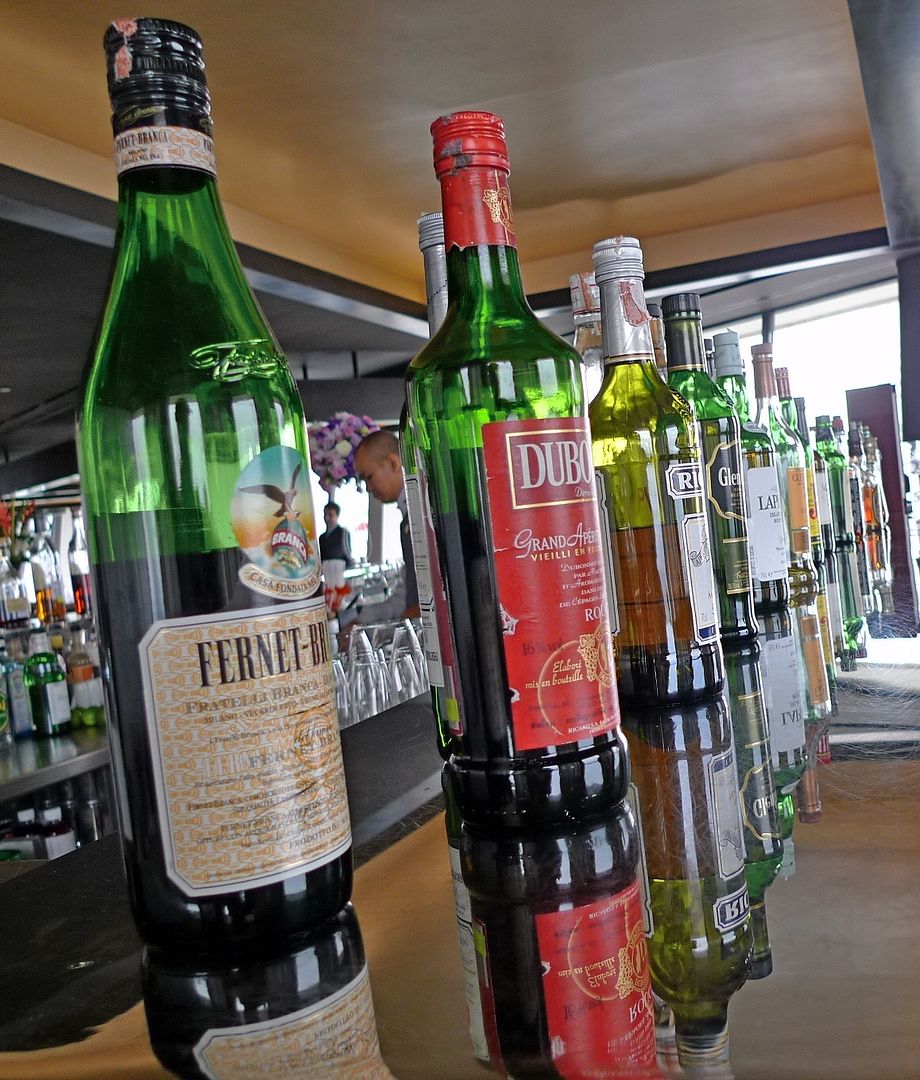 D'Sens boasts a well-stocked wine cellar featuring many of the world's finest wines!
Oh! What a funny design. They have an aquarium in the bar!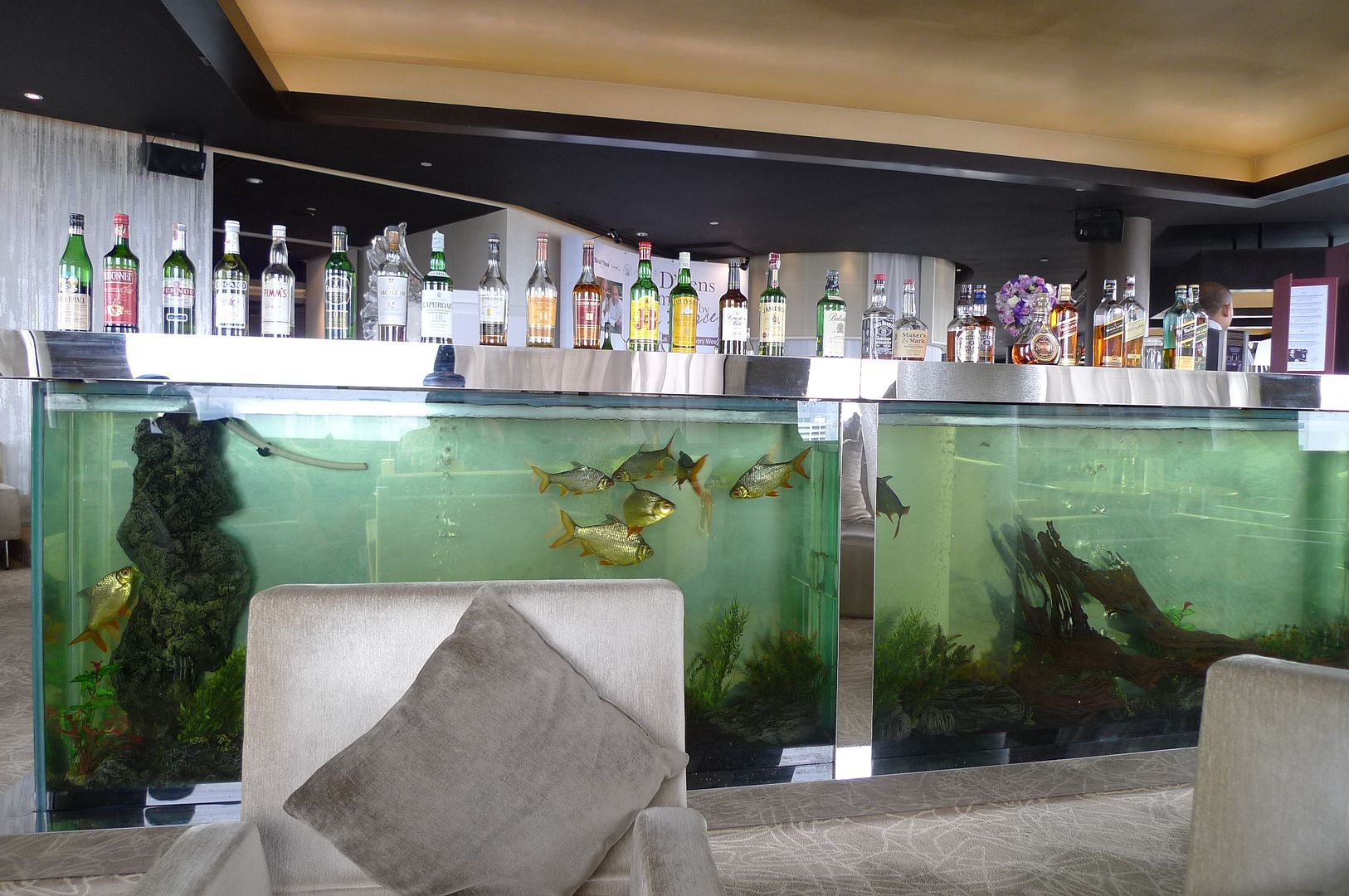 I spent some time looking at the fishes swimming in the aquarium. LOL!
And then we were given our Welcome Drinks!
Ooh, I love the drink! I think we were given the French Kiss cocktail. Or maybe not - I was not too sure. Got to ask my friend about this!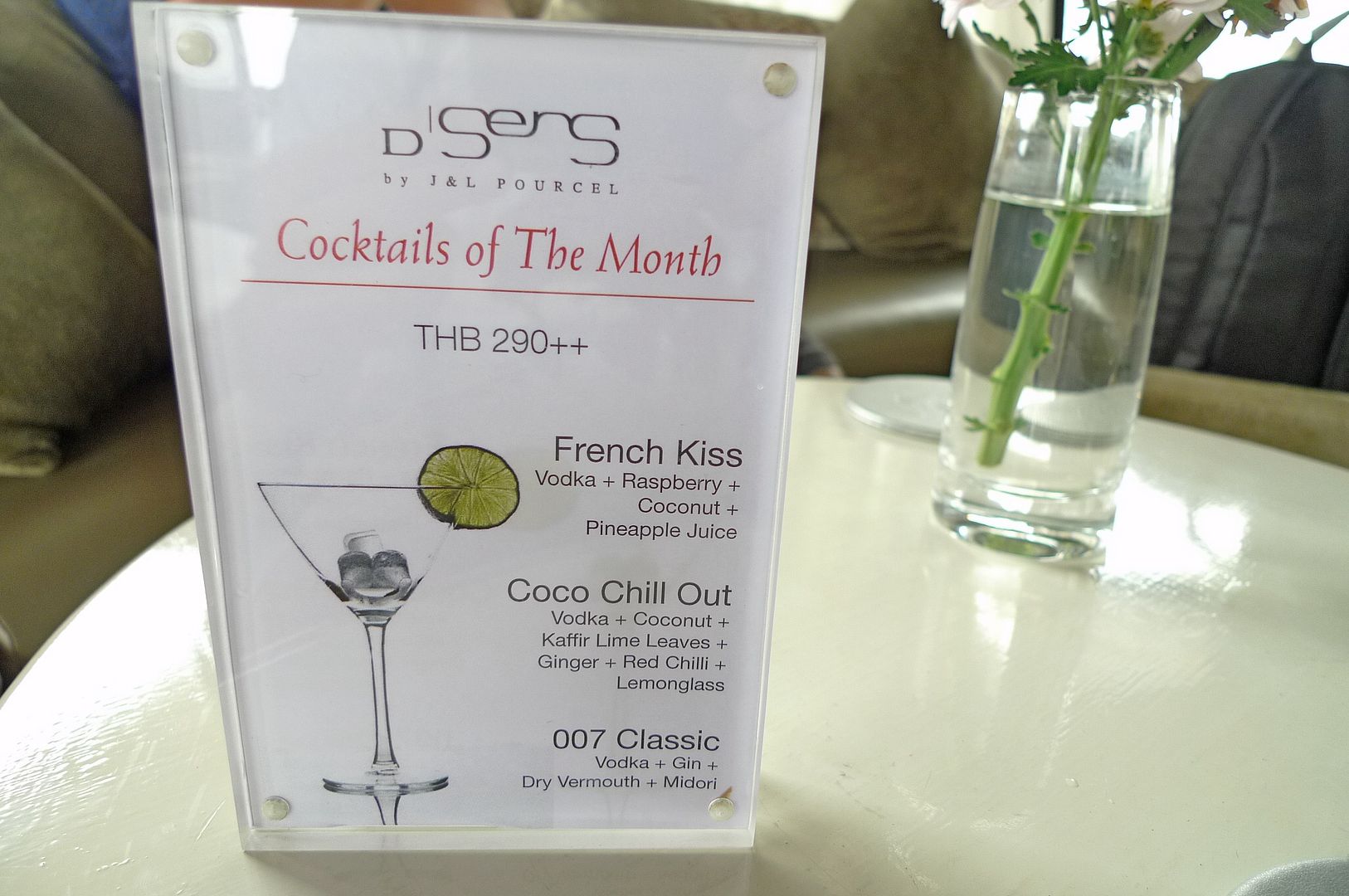 The French Kiss is a mixture of vodka, raspberry, coconut and pineapple juice - I sure could taste the coconut and the pineapple!
After that, we went for our massage at Dusit Thani's
Devarana Spa
. This is the staircase leading up to the spa.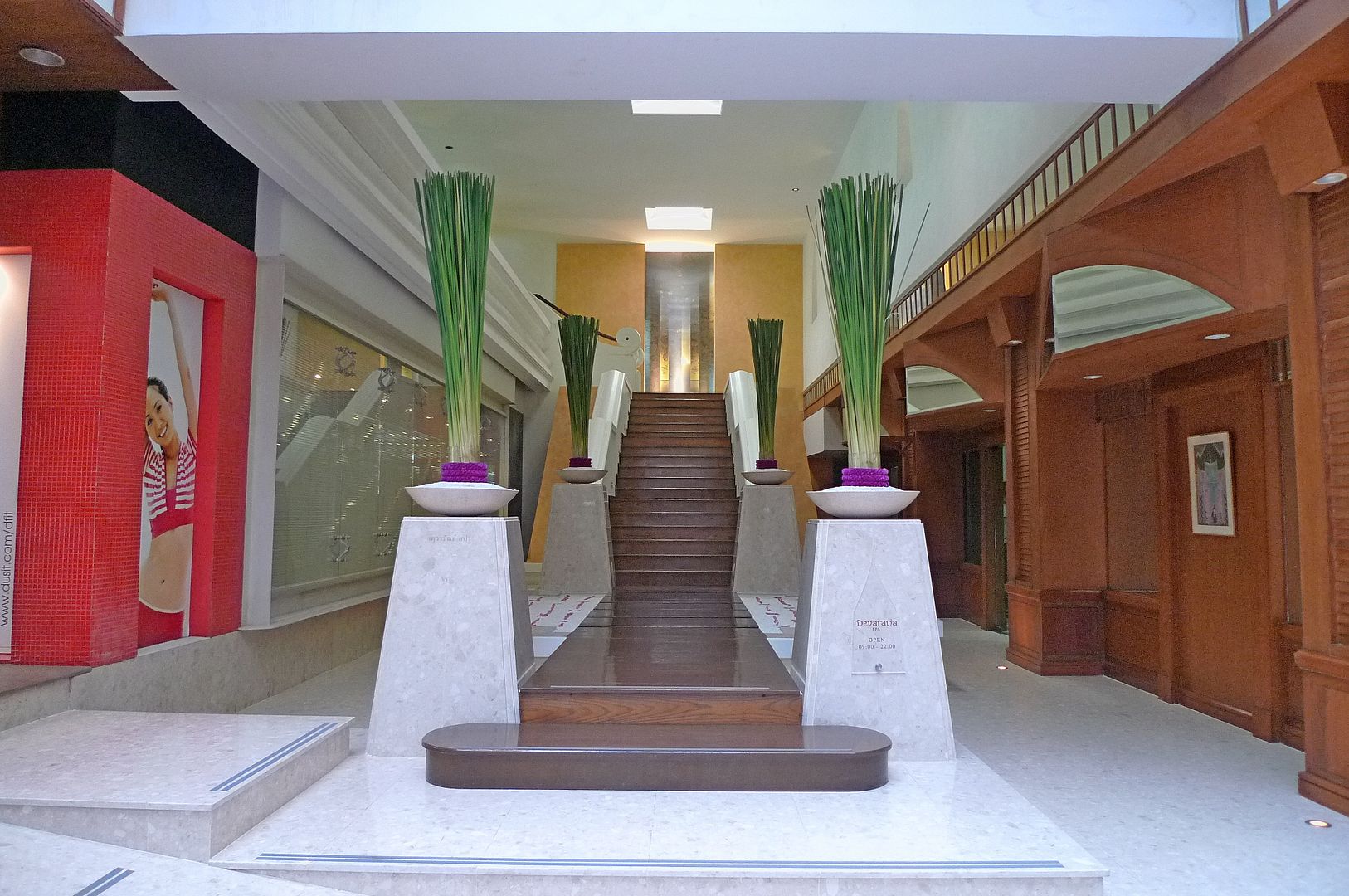 The entrance to Devarana Spa looks grand, don't you agree?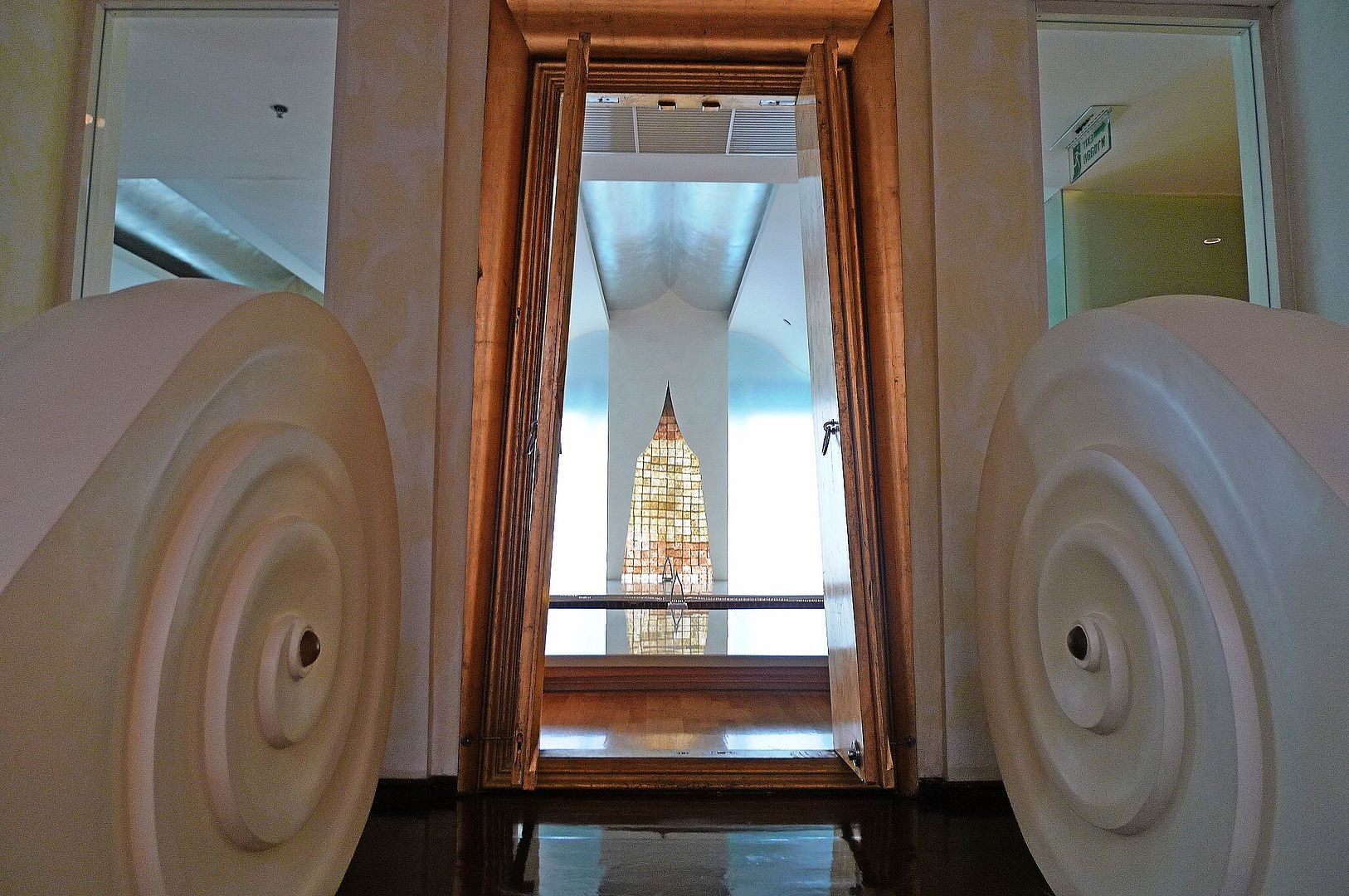 Once inside the Main Reception Area, I was in awe of the sparkling water pond and vibrant colours of the interior.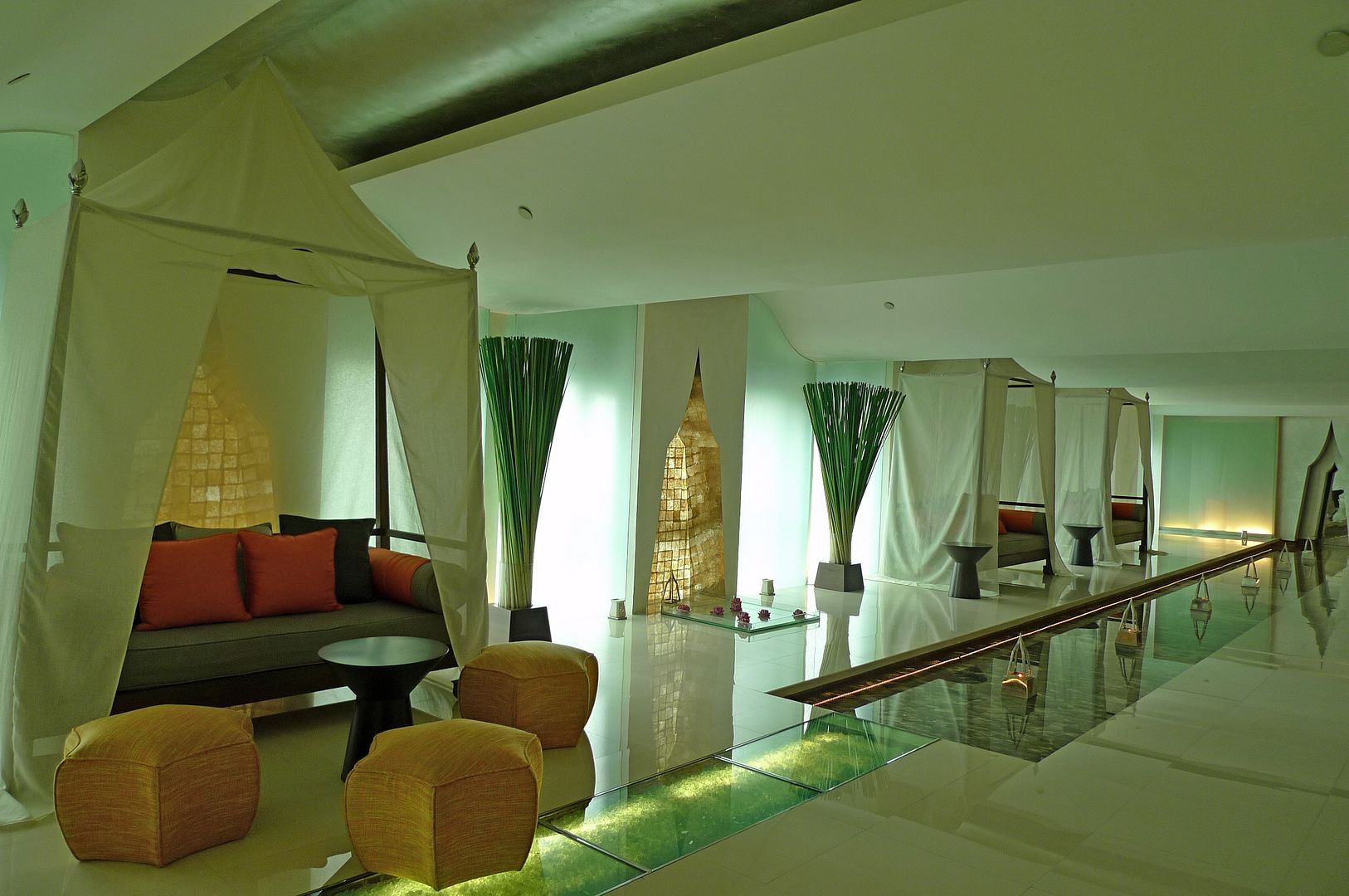 Devarana is a Thai-Sanskrit word, meaning 'Garden In Heaven'. What a nice name!
We chose the cheapest and basic package and went for a one hour massage.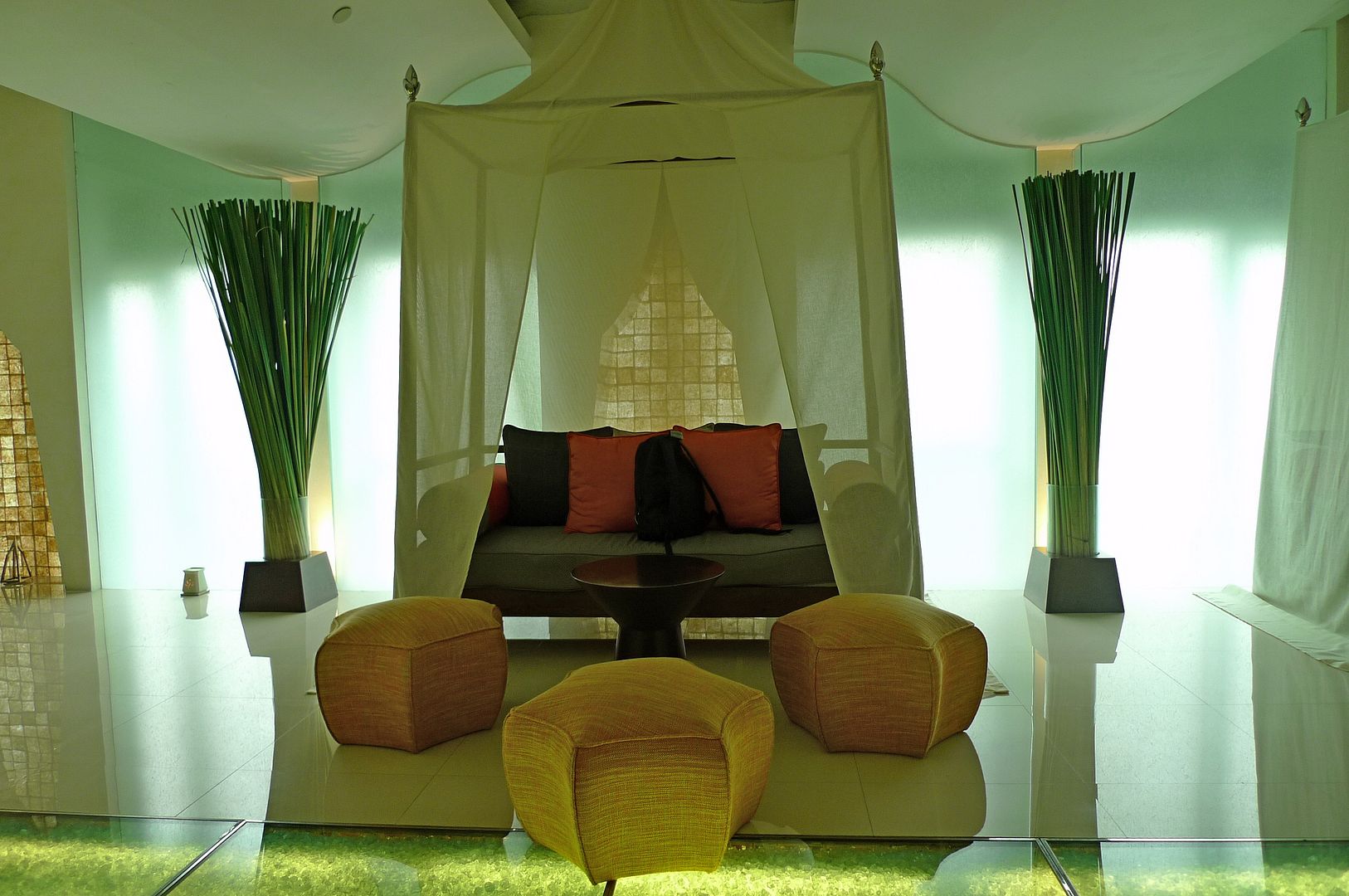 I was not allowed to take pictures of the massage room so these were the only pictures I managed to take of the spa.
It was indeed a very rejuvenating massage and I thoroughly enjoyed it.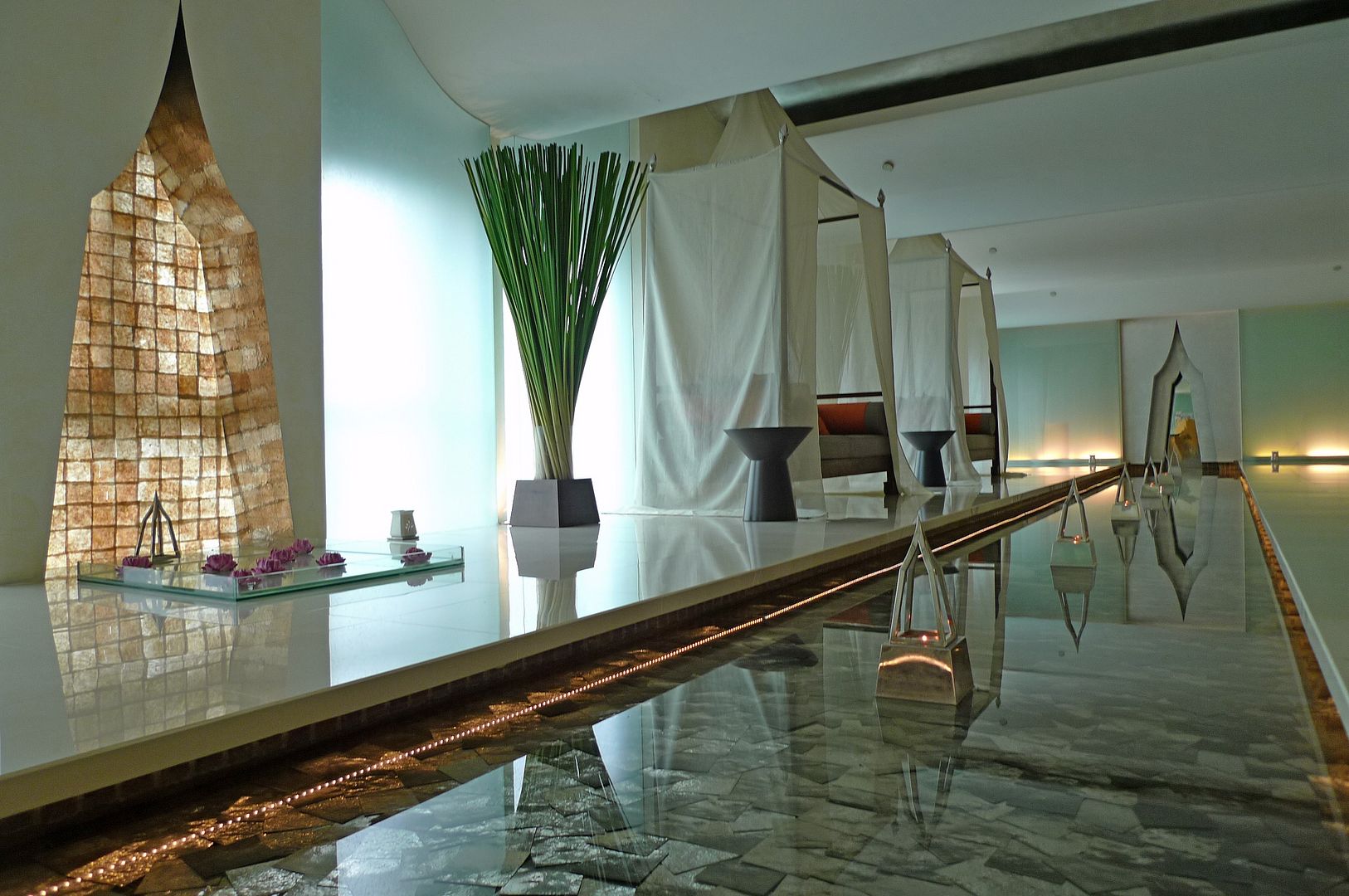 Coming Up Next : The Four Faced Buddha Of Erawan Shrine