Last night, I went to my friend's house for her annual
steamboat potluck party
. I had been going to her potluck party every year since 2009. I blogged about it
last year
and also in
2010
and
2009
.
This year, it coincided with the Chinese New Year so we had
yee sang
as well. Since it's a potluck party, I decided to contribute the
yee sang
with 2 other friends. We bought it from Sri Siam Restaurant in SS2.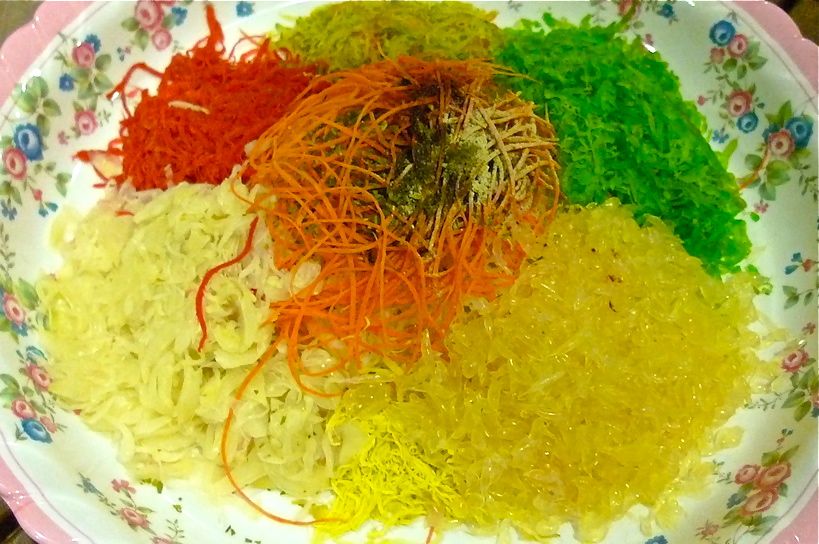 OK, the
yee sang
did not exactly look appetizing but after we tossed and mixed all the ingredients, it looked yummy and delicious! This is my bowl of
yee sang
!
Unlike the normal steamboat where you dip the raw meat and vegetables into the boiling pot and take them out with chopsticks or ladles, my friend had ingeniously used skewers instead. This way is more hygienic and easier for us too!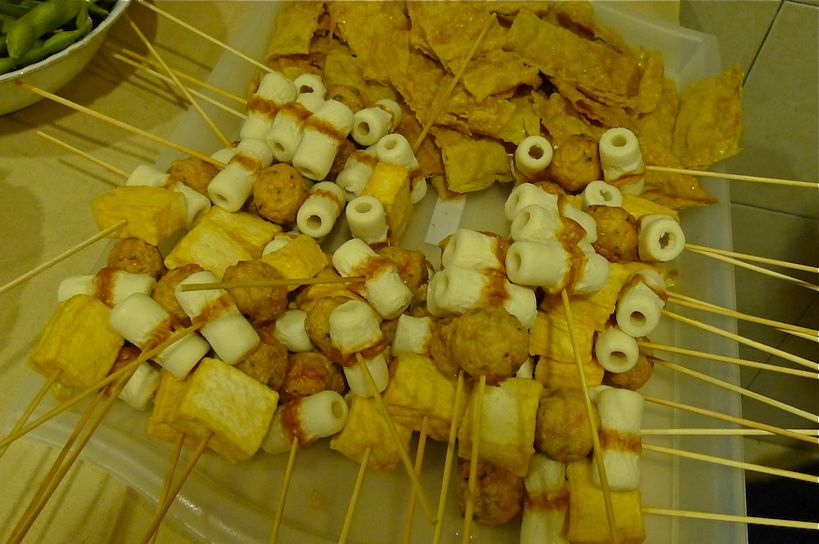 Meat balls all neatly prepared by the host. We just need to dip them into the boiling pot.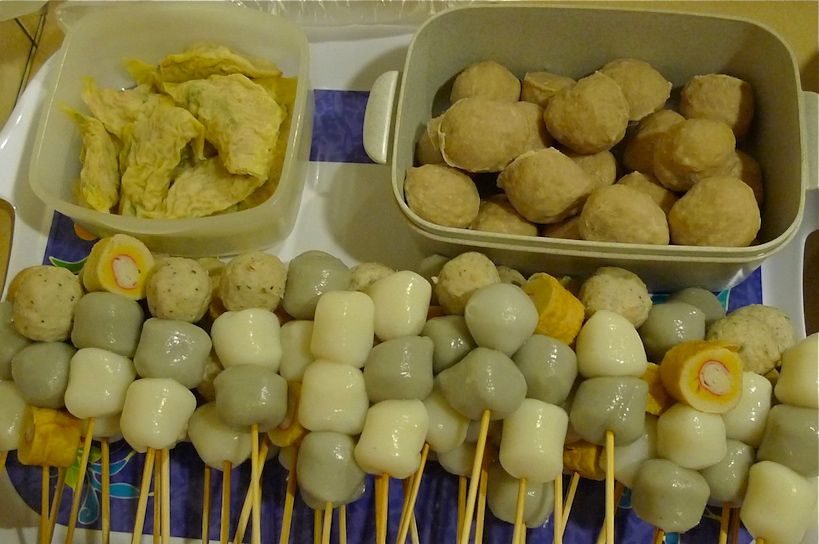 More raw stuffs to be put into the steamboat.
There were prawns too but I forgot to take photos of them!
These are cooked meat balls ready to be eaten with some chili sauce.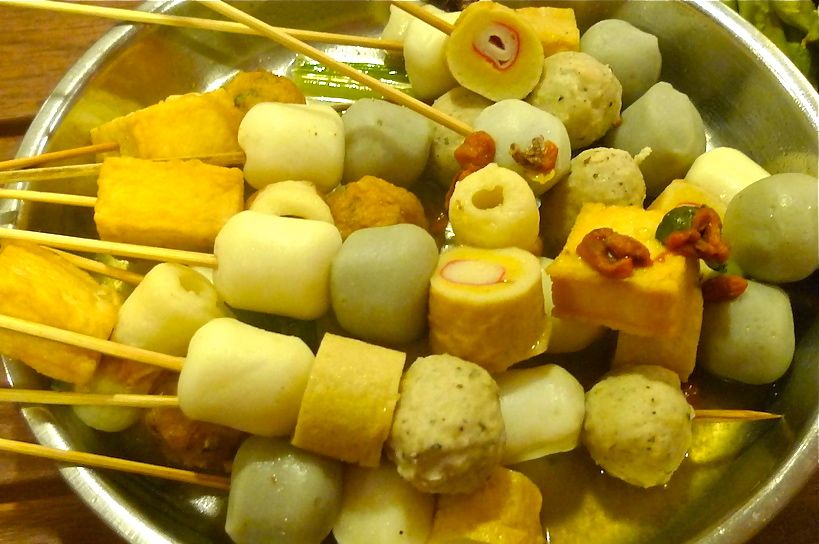 A friend brought fried squids.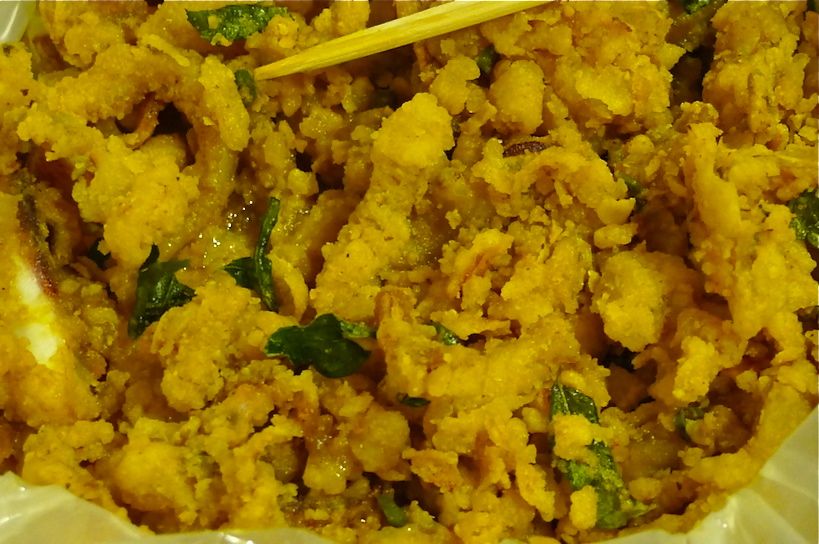 Another brought roast chicken.
The host also prepared for us a big plate of
edamame beans
- my favorite! I think I ate way too many
edamame beans
last night!
For desserts, we had
konyaku jelly
. Yum!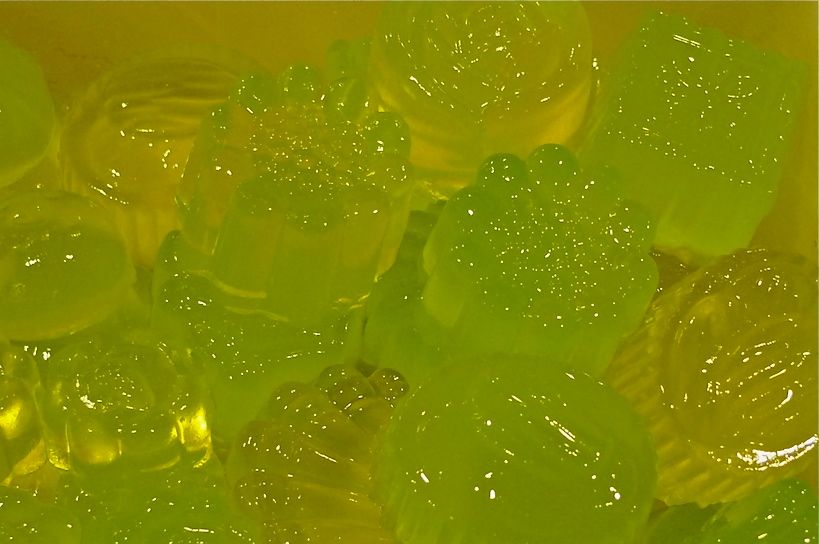 And we also had cakes bought from Australia Cake House in Sea Park, PJ if not mistaken. The chocolate cake was so delicious! (although the photo does not look it!)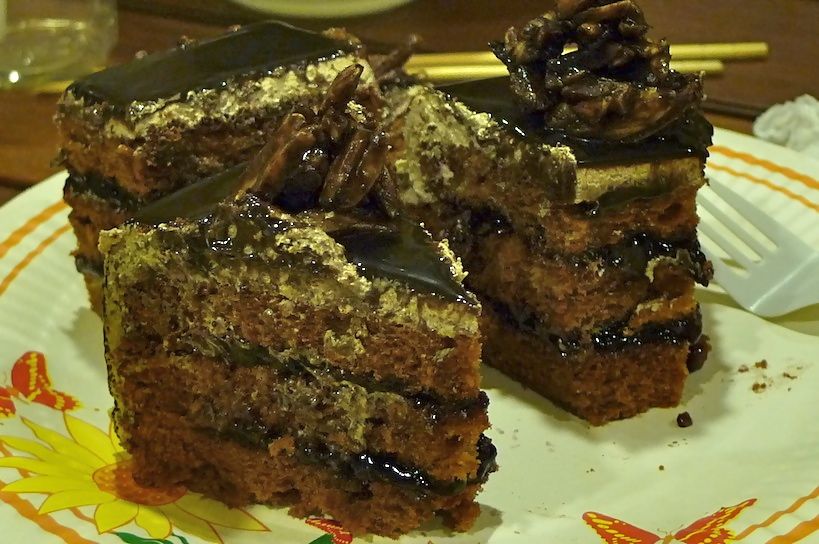 I totally enjoyed myself at the potluck party. I will definitely go again next year if I'm invited again!
Important : Due to my post "2012 Feng Shui According To Joey Yap" being delayed, I need to inform those of you who practise feng shui that today, 6th Feb 2012 at 11.30am, it is highly recommended that you activate your NorthEast-1 sector of your home to attract wealth (except if you have rabbit in your Bazi Chart).