This year, I went to
Joey Yap's Feng Shui & Astrology Seminar
in KL Convention Centre twice. That's right.
The first was on Saturday, 14th January, which was the Cantonese version and the second was the following day on the 15th, which was the English version. It was my first time attending Joey Yap's Cantonese seminar and I have to say it was more fun than his English seminar!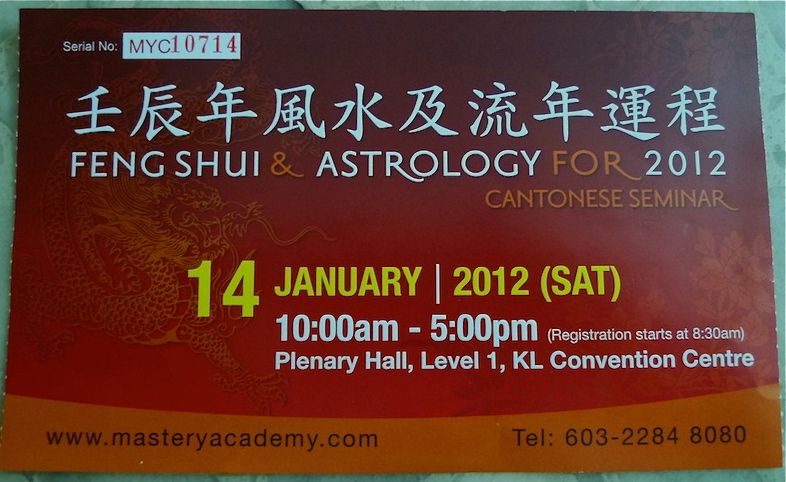 My ticket for the Cantonese seminar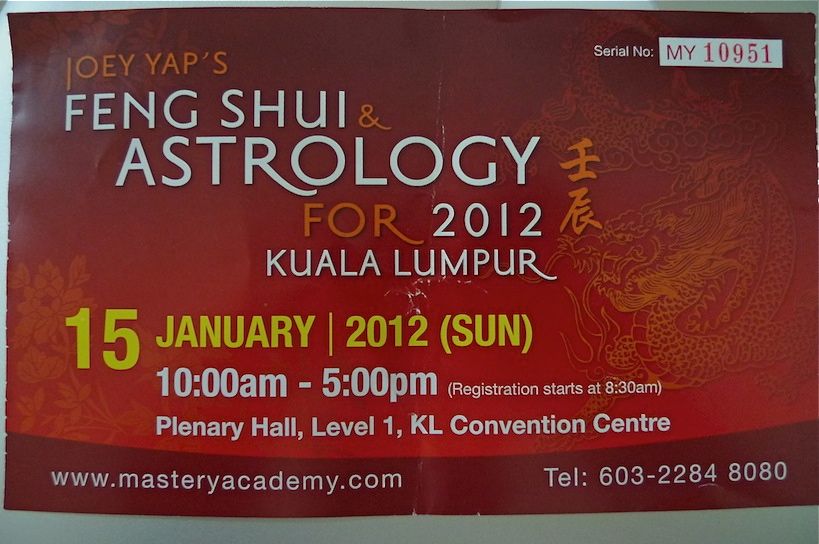 My ticket for the English seminar
Perhaps it was his chemistry with TV and radio personality
Angel Wong
(more popularly known as Chui Ling) that made it more entertaining and fun. She was there on stage the whole time and her funny banters with Joey Yap kept me and the audiences in stitches.
Angel Wong & Joey Yap (photo courtesy of Joey's Facebook album)
In contrast, Joey's English seminar was not as fun, although still enjoyable. He conducted the seminar by himself with no one to help make it more lively. Having said that, Joey still managed to entertain us with his jokes and wit. If I had not attended the Cantonese version, I would not have made this comparison and would still very much enjoy his English seminar.
I actually arrived a little late for the English seminar on that Sunday and it was full house! Look at this picture of the Plenary Hall where the seminar was being held.
Photo of Plenary Hall courtesy of Joey's Facebook album

The Cantonese seminar was not as full but I have a feeling it's going to get more and more popular in future. Joey Yap was excellent in his command of the Cantonese dialect and he was able to spew forth many Chinese proverbs during his talk, some of which were really funny.
I found it quite difficult to take down notes during his Cantonese seminar as I was not able to write in Mandarin and had to translate what he said from Cantonese to English. So perhaps it was a good thing I attended his English seminar as well. LOL!
Seminar booklet
Joey Yap started the seminar with a brief review of the predictions he made last year. I actually could not remember what he said as I did not note them down during his Cantonese seminar and I was late for the English seminar so I missed that part!
However, I remember he mentioned about the
Five Yellow
being in the East last year. (Read my post on his 2011 feng shui talk
HERE
). Five Yellow, if you do not know, is the most dreaded star in
Flying Star
feng shui. And the East is China, but the East of China is Japan. That probably explains the horrible tsunami in Japan last year.
Joey Yap taught us to read the
Bazi Chart
and the Flying Star Chart. Like any feng shui practitioner, he also based his predictions for the year 2012 by analyzing the Bazi Chart and also the Flying Star Chart. We were also asked to print out our own personal Bazi Chart so that we may refer to it during the seminar.
Look at the
2012 Bazi Chart
below.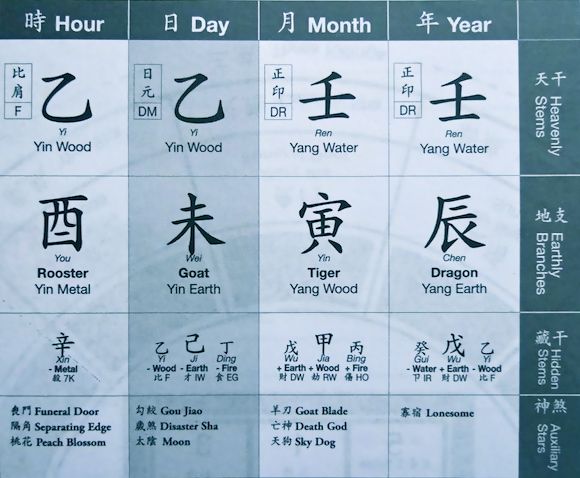 Image from the seminar's booklet
As you can see, there are water and wood elements in the chart. Joey Yap said this indicates
flood
. Where will the flood happen?
Joey Yap analyzed the Flying Star Chart next for the answer. Look at the
2012 Flying Star Chart
below (the square in the middle of the circular compass)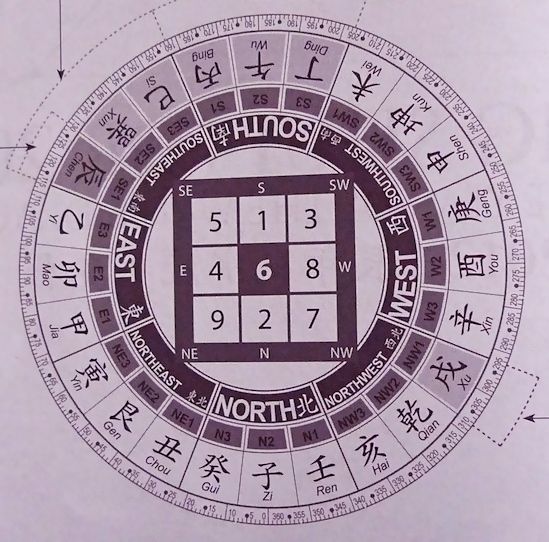 Image from the seminar's booklet
As you can see, the
Five Yellow
(number 5) is located at the
SouthEast
this year. So, it is safe to say that the flood will occur in SouthEast countries which are countries like Malaysia, Thailand, Philippines, Singapore and Indonesia.
However, since Malaysia is a Rooster (independence year 1957 is a Rooster year) and Singapore is a Snake (independence year 1965 is a Snake year), these two countries would not be badly affected by the floods. Sorry, I have forgotten the reason why. Anyone knows? Please enlighten me - thank you!
As such, the flooding would most likely be devastating to
Indonesia
or
Thailand
(and possibly Philippines?)
Looking at the Flying Star Chart again, you can see that number 8 is in the West this year. Star 8 is a
wealth star
, so any country in this sector would benefit from it. On the world map, we all know that
USA
is in the West, therefore Joey Yap concluded that the economy in the USA should be quite OK this year, and most likely be better than last year. Americans can heave a sigh of relief!
Joey Yap also taught us to superimpose the compass onto the map of
Malaysia
. By doing so, you will find that
Kuala Lumpur
is located at the western sector, therefore KL will enjoy good feng shui in 2012. Similarly, you can zoom in (using Google Map) and see which town or city in Malaysia is located in the West sector. At the seminar, he pointed out that Subang, Shah Alam and Klang are all good places in 2012. Possibly good places to buy house or do business? Of course to think long term, you will have to analyse the Flying Star Chart for the years ahead, not just 2012.
You can do the same for any country in the world, so if you are not living in Malaysia, try it out on your own country.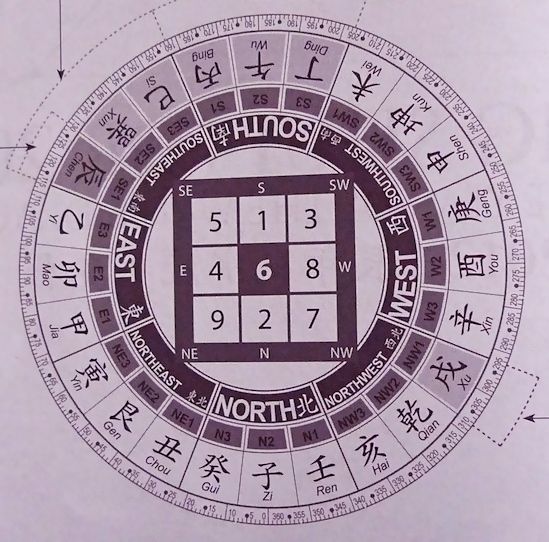 Image from the seminar's booklet
Joey also mentioned that number 9 (located at
NorthEast
) is a good sector for investment. He didn't go into details, but you can sort of figure out yourself which location or housing area is your best bet for investment purposes! Besides in the Dragon year, property prices will drop a little, so perhaps it's a good time to buy. From what I know, Ampang is at the NorthEast. Hmmm...
Looking at the Flying Star Chart again, you can see number 6 in the middle. 6 represents heaven, space, or sky. And since this is a Water Dragon year, and we know water flows downwards, Joey Yap concluded that
something will fall from the sky
! Could it be asteroids? Meteorites? Or a dysfunctional satellite?
I know I am just giving a very simple analysis. It's a brief summary of what Joey Yap said. In actual fact, the analysis was more complex than this! It's definitely not just based on the number 6 and Water Dragon! I definitely still have a lot to learn!
Now I have forgotten how Joey analyzed this, but he mentioned that there would probably be
earthquake
in
Taiwan
and
Indonesia
this year. So be warned!
In my next post, I shall delve into more predictions for the year 2012 by Joey Yap, his interesting thoughts about the Mayan calendar and Doomsday, plus some predictions based on your own personal Bazi Chart so make sure you have it ready! You can download your personal Bazi Chart
HERE
.
Also not forgetting the important dates and times to activate the good stars and avoid the bad ones!
To be continued ....