As soon as
Jam
, his friend and I landed at
KLIA-LCCT Airport
from
Phnom Penh, Cambodia
, we went to
Taste Of Asia
in the airport terminal to have our dinner.
I had nasi lemak and a cup of hot Milo.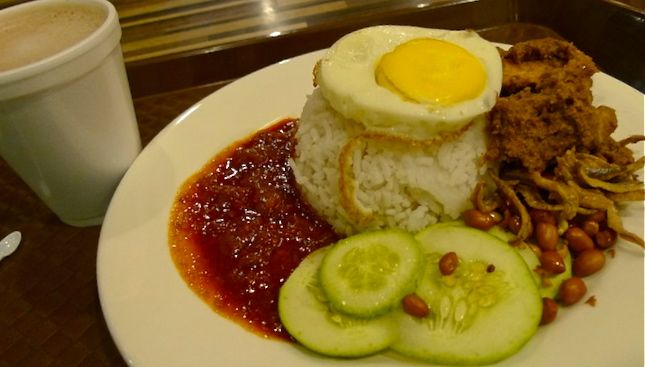 After dinner, we checked into
Tune Hotel
which was about 7 minutes walk away. However, lugging our luggage slowed us down and I found that it was not as near as I expected! Still, it was the only hotel nearest to LCCT. We had to stay there for the night as we would be taking a flight to Kuala Terengganu at 7am the next day.
It was my first time staying in
Tune Hotel
. There are 222 rooms in this 6-storey hotel. It is a no-frills hotel, not unlike AirAsia flights. Air conditioning, towels, toiletries and in-room wifi are all chargeable. Since we were just staying there for one night, we did not mind forgoing all these luxuries and settled with the most basic amenities.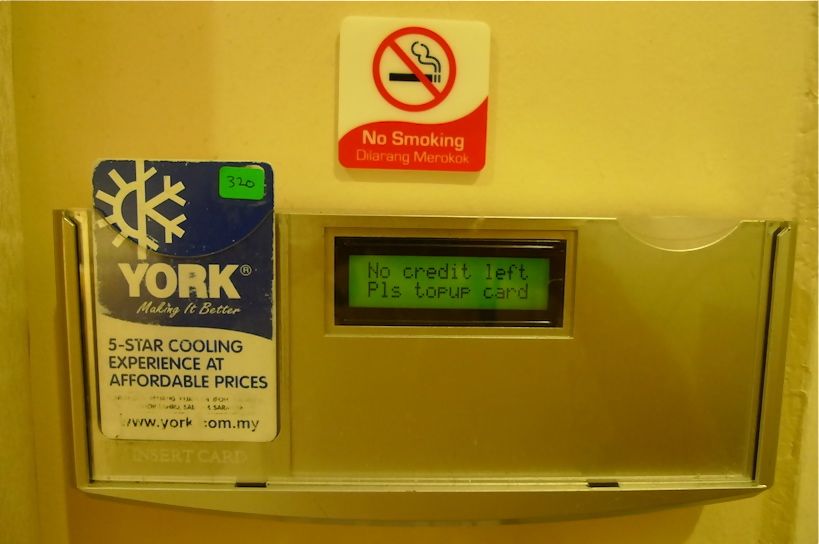 No 5-star air conditioning for me!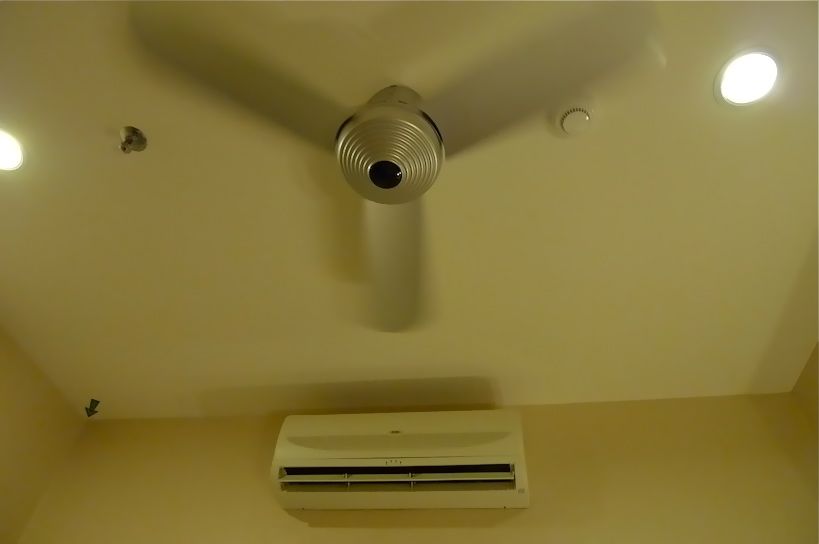 But at least they have a ceiling fan, and thankfully, it's cooling enough for me!
The room was actually quite small but I think it's perfect for one person. Two people would be a little crowded, in my opinion. There's hardly space to walk!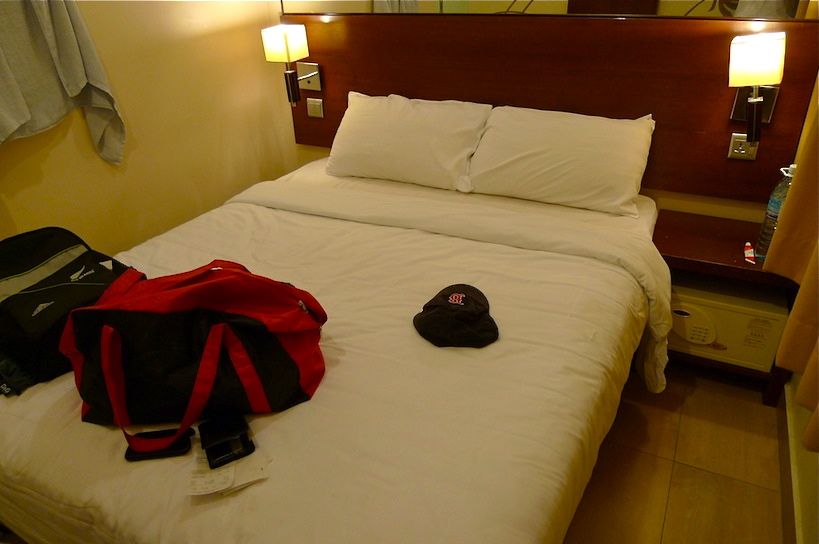 As with any hotel, my first concern is the bathroom. So I had to check it out first! I have to tell you this - only ONE person can walk to the bathroom at any one time as the distance between the bed and the wall is too narrow to accommodate two people!
I was quite happy with the bathroom and toilet! It was clean and everything was in good working condition. Of course, I have to say that this hotel was still quite new at that time so there should really be no problems with things not working.
There's even a cubicle for showering which was good as I did not like the bath water to make the toilet section wet, like in some budget hotels.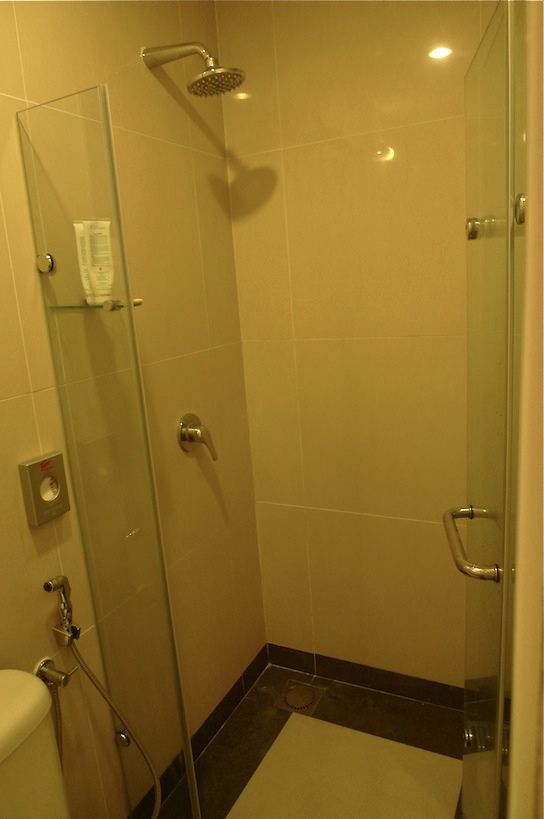 As we would be going to Redang Island the next day, we decided to keep our luggage in Tune Hotel. No point bringing heavy luggage all the way for just 2 nights stay in Redang. However, we were told that we could only do so if we have pre-booked this facility in advance! What a bummer!
Left with no choice, we ended up bringing all our heavy luggage on board the boat to Redang Island the next day! Not only that, I had to pay extra for checking-in of luggage at AirAsia as I did not do so online earlier, thinking that we could keep our luggage at Tune Hotel. Lesson learnt!
After checking into the hotel, we went to the lobby to go online for a little while as they provide free Internet access there. (We were not willing to pay for the in-room wifi). Then, we walked over to Starbucks in the airport terminal to have a drink and chit chat.
When we returned to Tune Hotel, it was almost 2am. I think I only slept one hour. We had to wake up at 4am to catch the 7am flight to Kuala Terengganu. I wasn't sure if I could survive with so little sleep! I think Jam blamed me for bringing him to Starbucks - apparently the coffee kept him awake almost the whole night! LOL!
Coming Up Next : My Trip To Redang Island