After leaving
Herbal Island
behind us, we headed for
Saok Waterfall
in our speedboat.
There are many waterfalls in Tasik Kenyir. But we chose Saok Waterfall as it was included in the Herbal Island package which cost RM40 per person.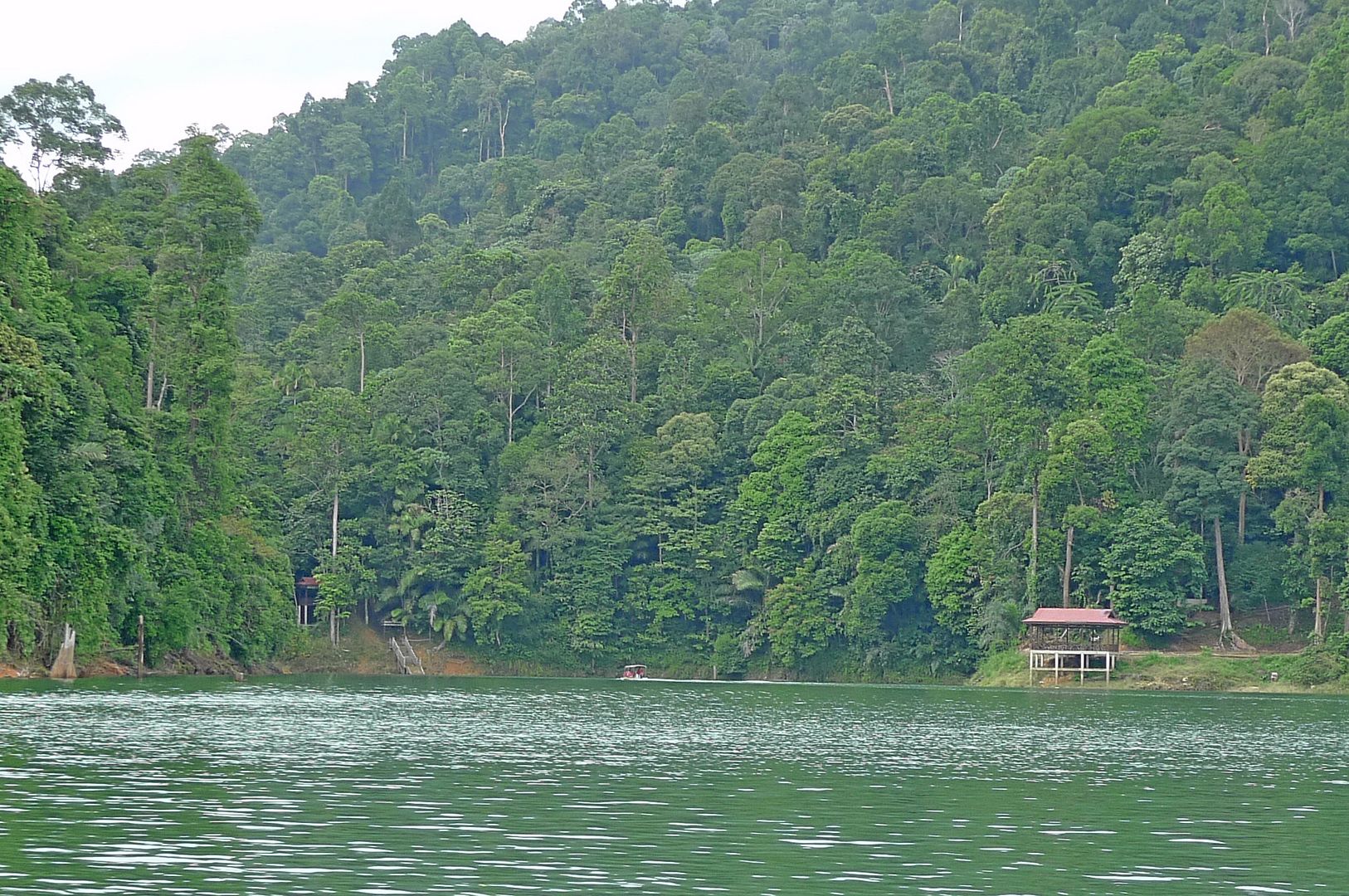 After traveling for about 5 minutes, we reached our destination.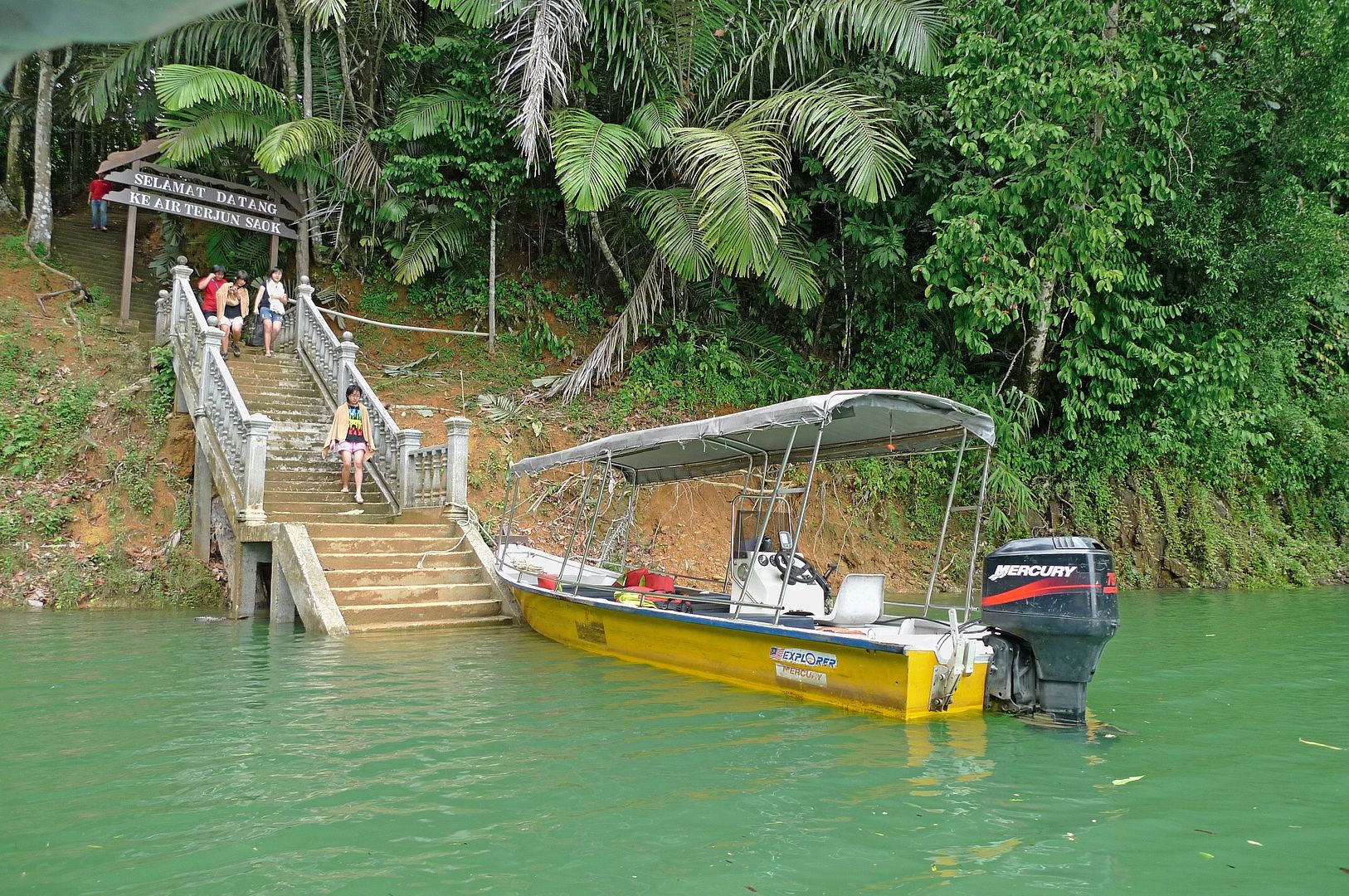 A towering signboard at the top of the stairs welcomed us to Saok Waterfall.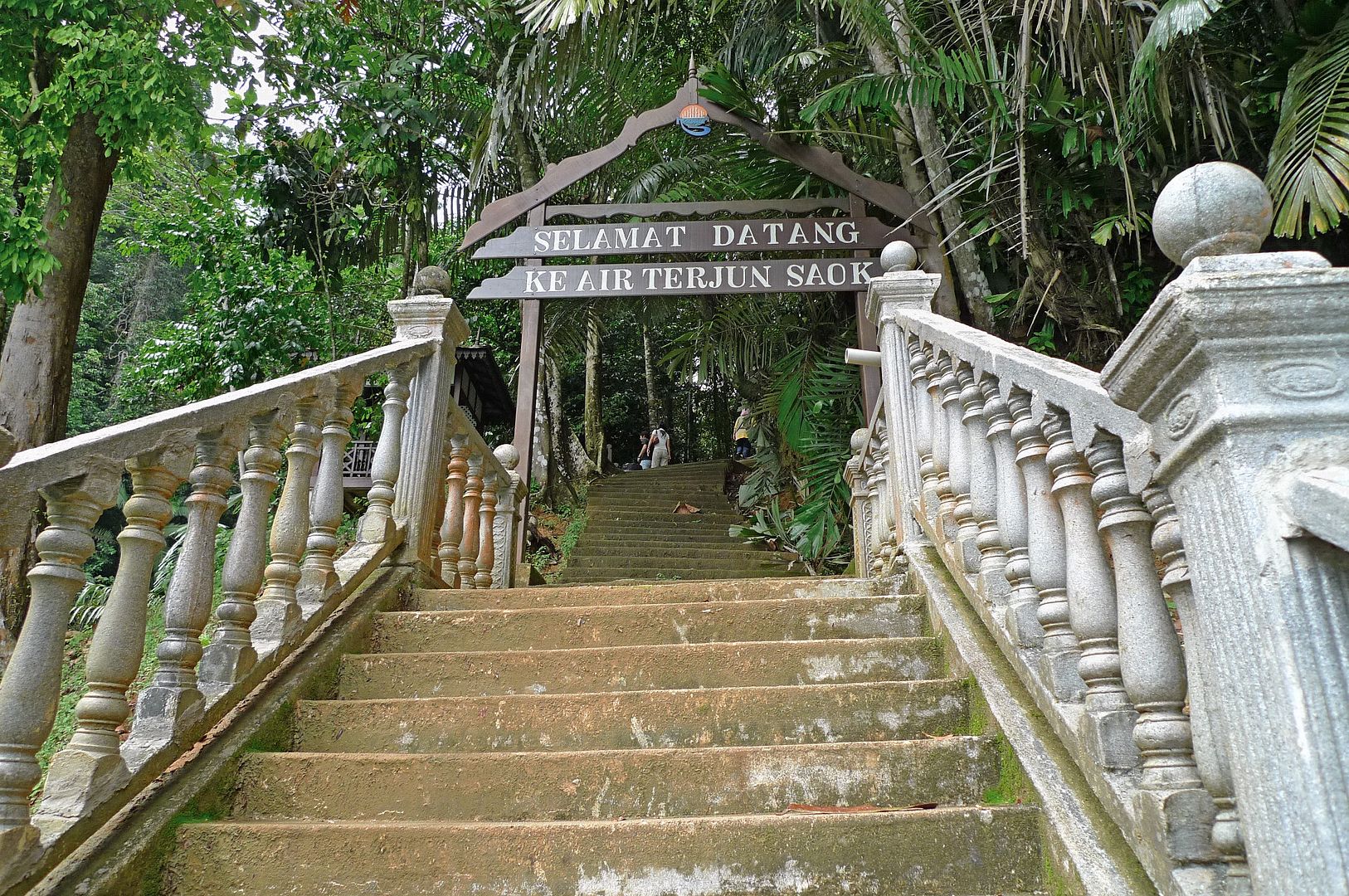 Once we reached the top of the stairs, I came across this wooden platform.
As the others went ahead to the waterfall, I spent some time here myself admiring the beautiful scenery.
I took a few shots here.
Standing here, I felt completely calm and relaxed.
In fact, I could sit here with a good book all day long. Haha!!
To reach the waterfall, I had to climb up this flight of stairs!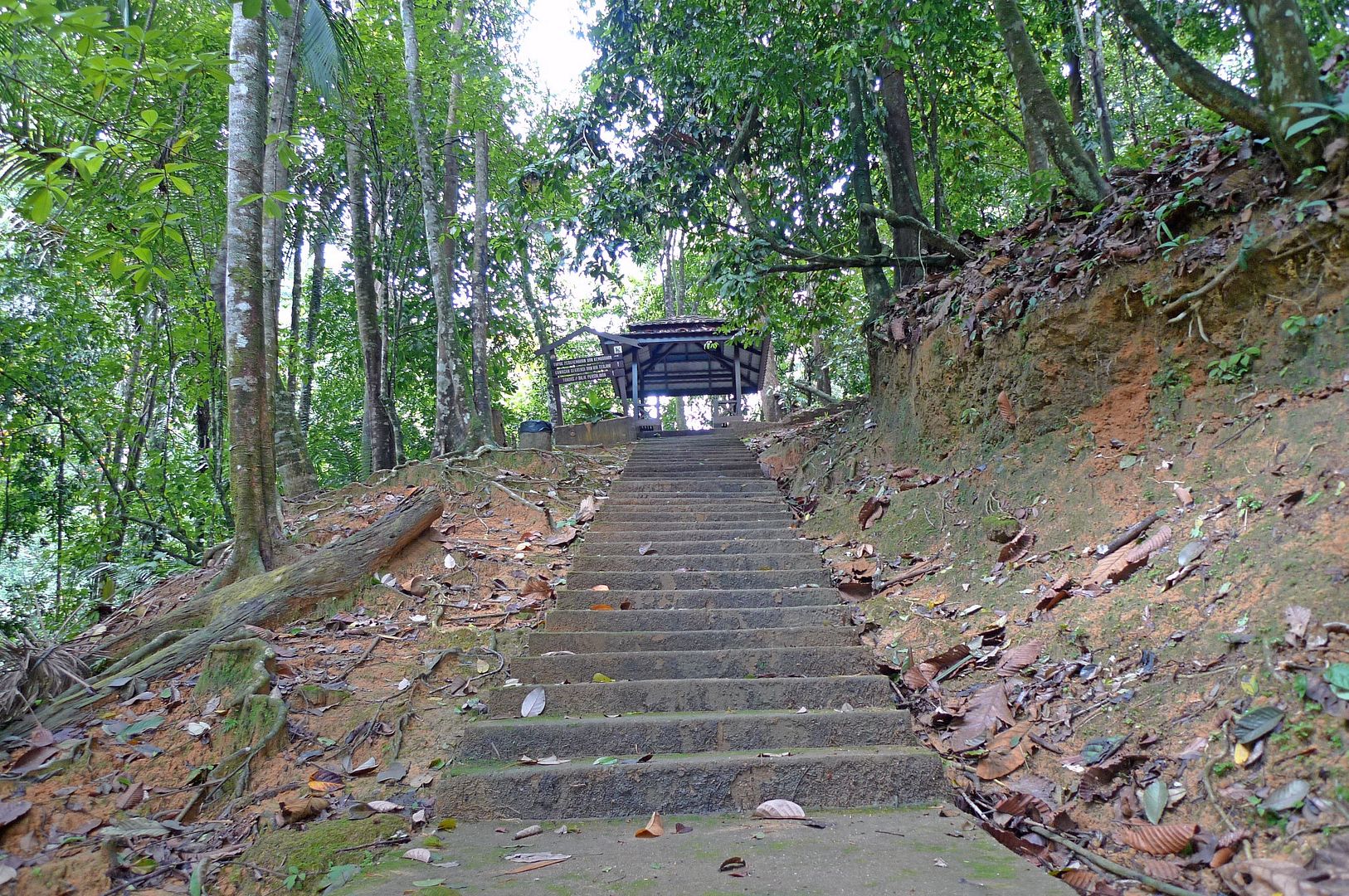 Upon reaching the top, a wooden signboard showed me the direction to the waterfall.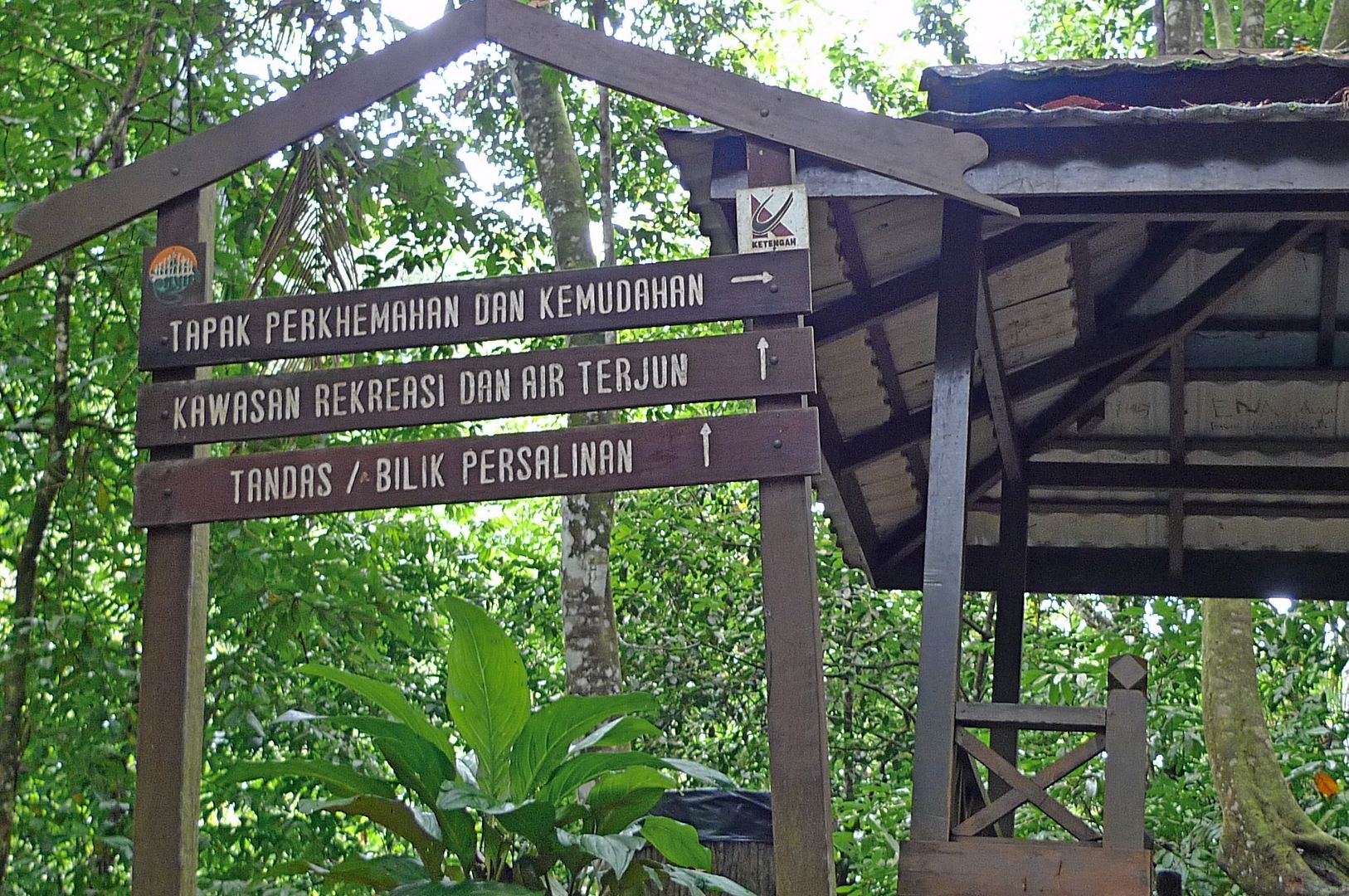 Soon, the sound of waterfall could be heard! And then I caught some glimpses of the waterfall in between the trees!
Oh! I could feel the fresh air already!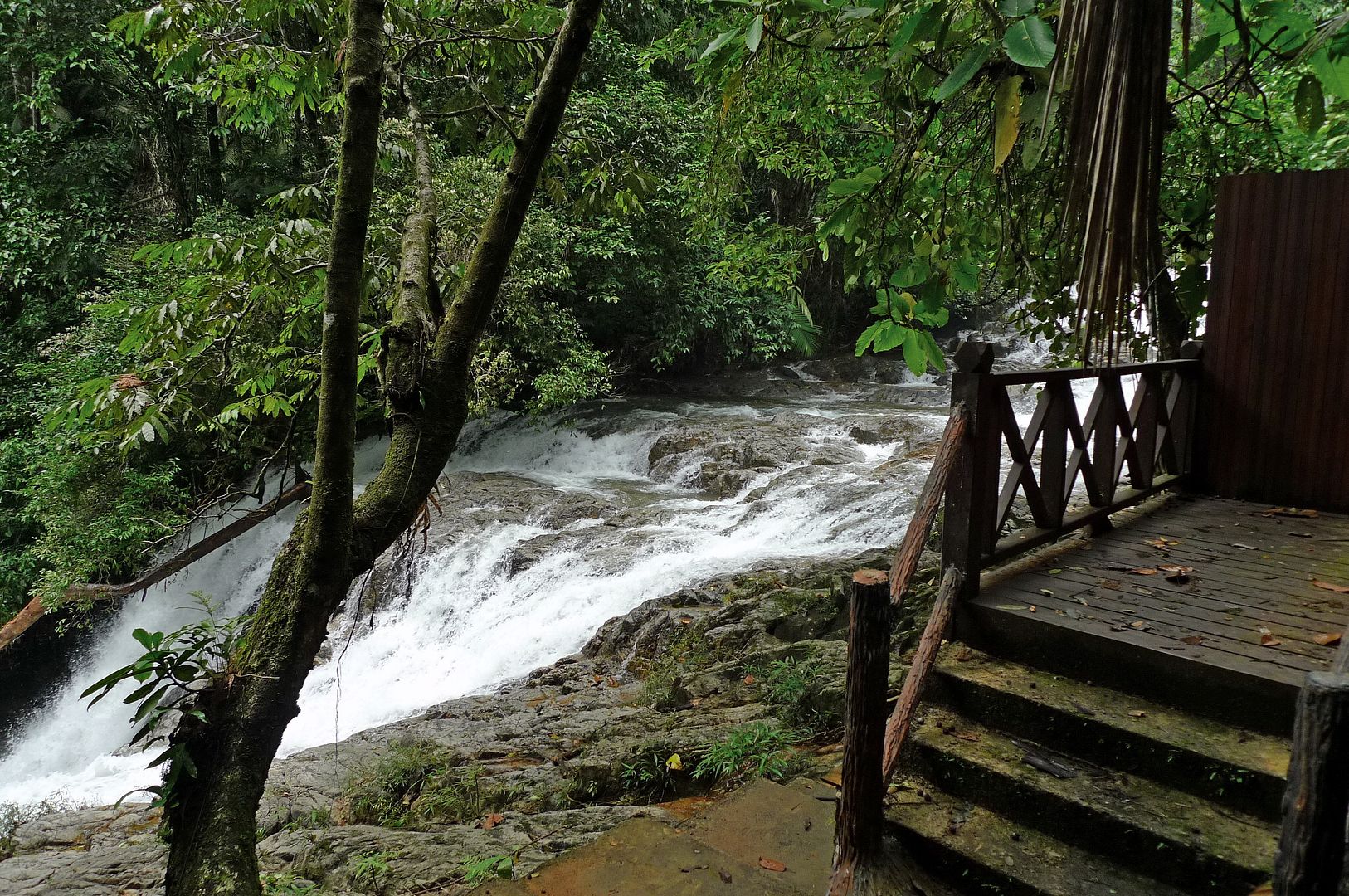 The waterfall was right in front of me now. I saw my friend and waved to him.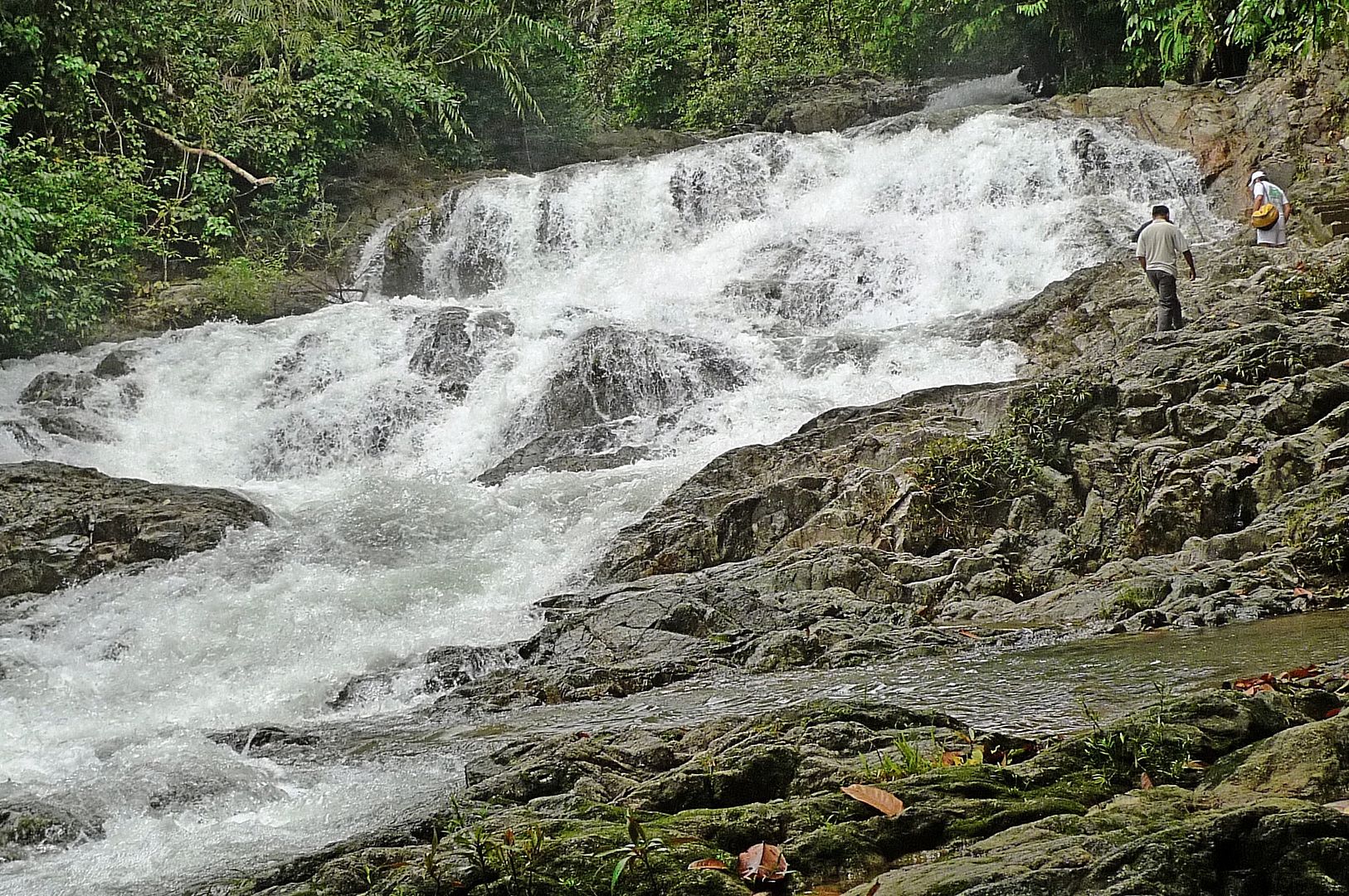 Somehow the sound of the waterfall cascading down from the top was very soothing to the ears. And I felt very refreshed, possibly due to the
negative ions
formed by the waterfall.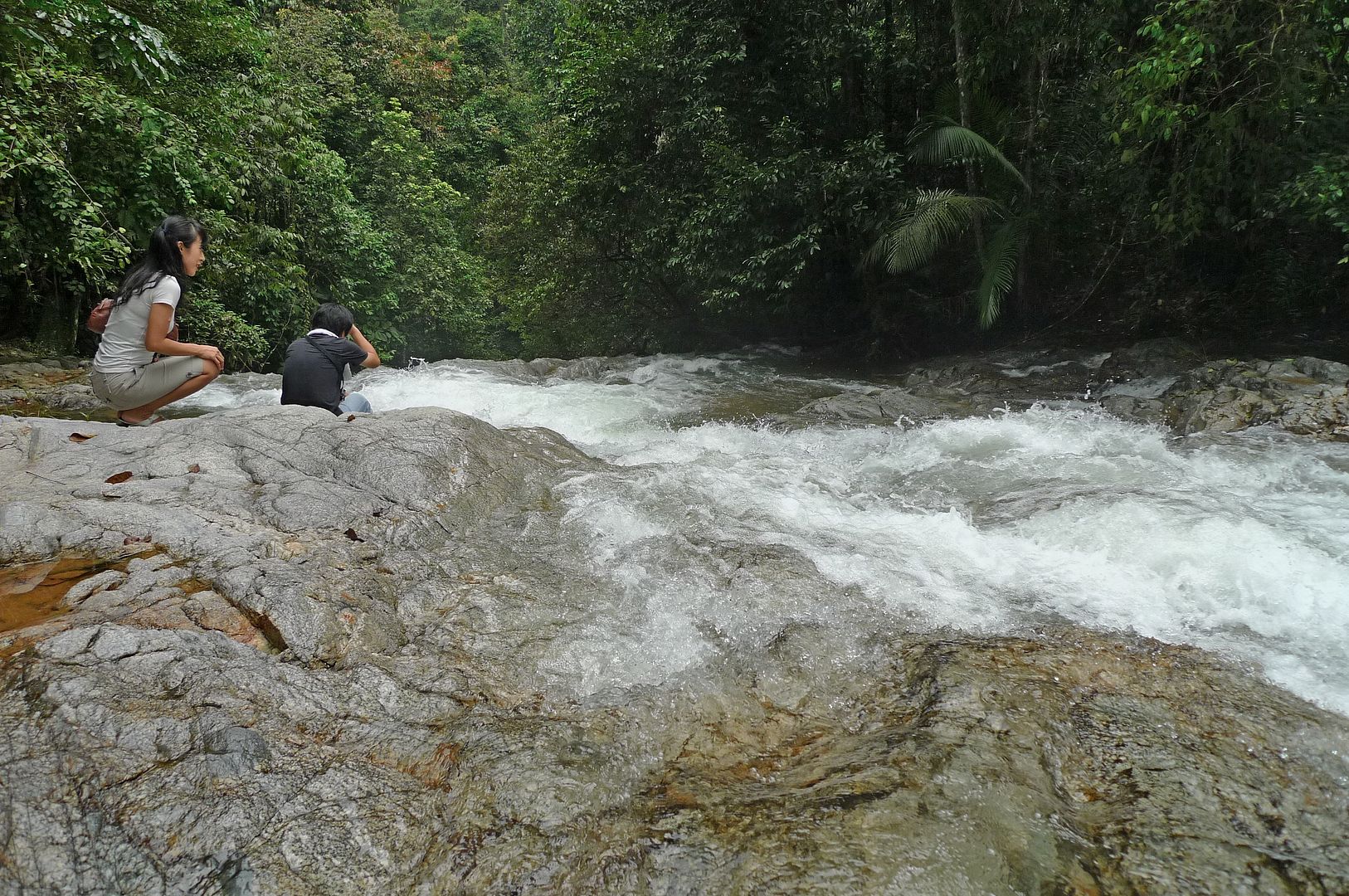 And of course I would not miss dipping my legs into the waters! It was so cooling and refreshing! Both me and my friend could just sit there the whole day if we wanted!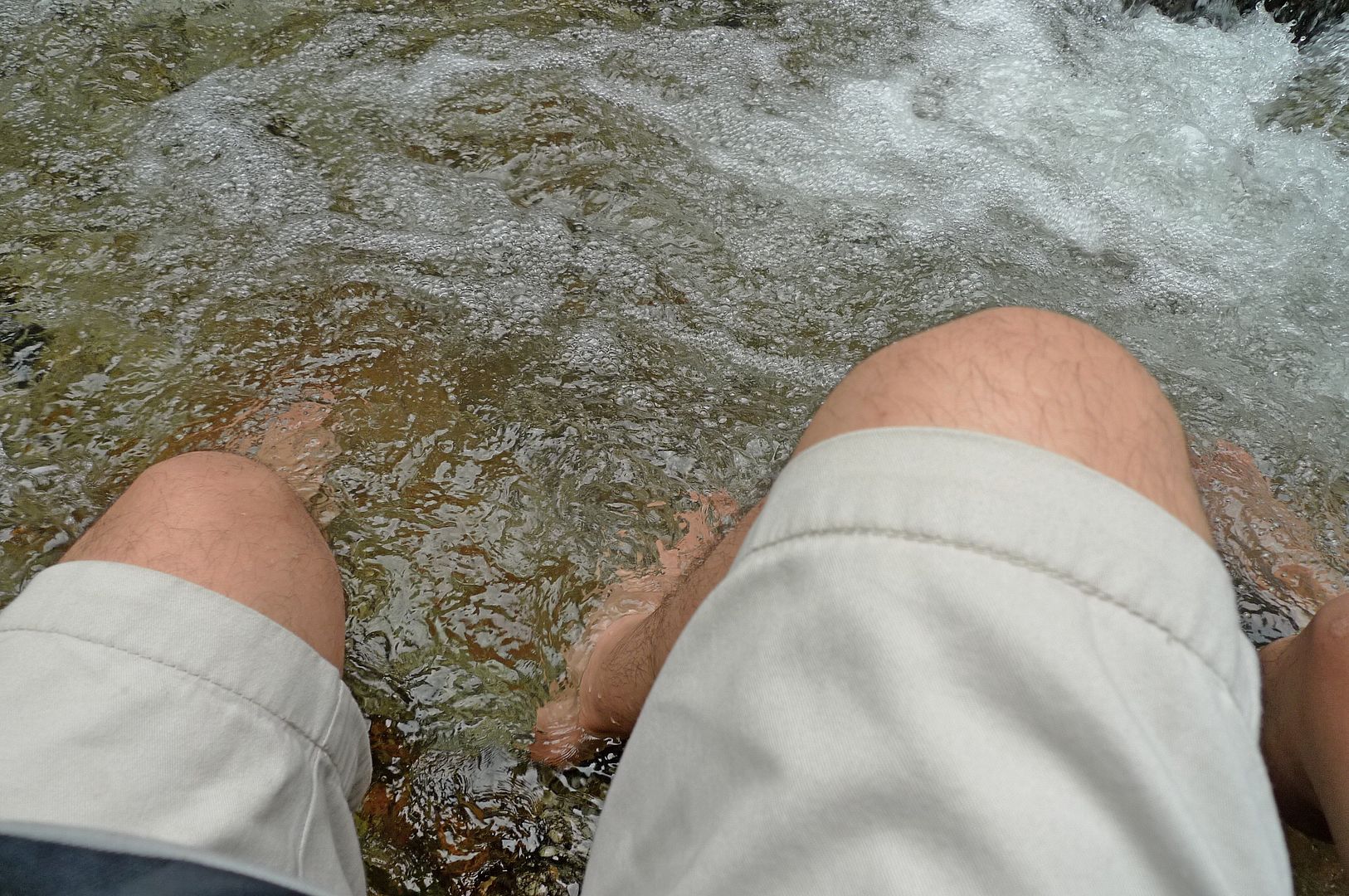 I was told that during heavy rainy season, this waterfall is off limits to visitors as the strong current can be dangerous.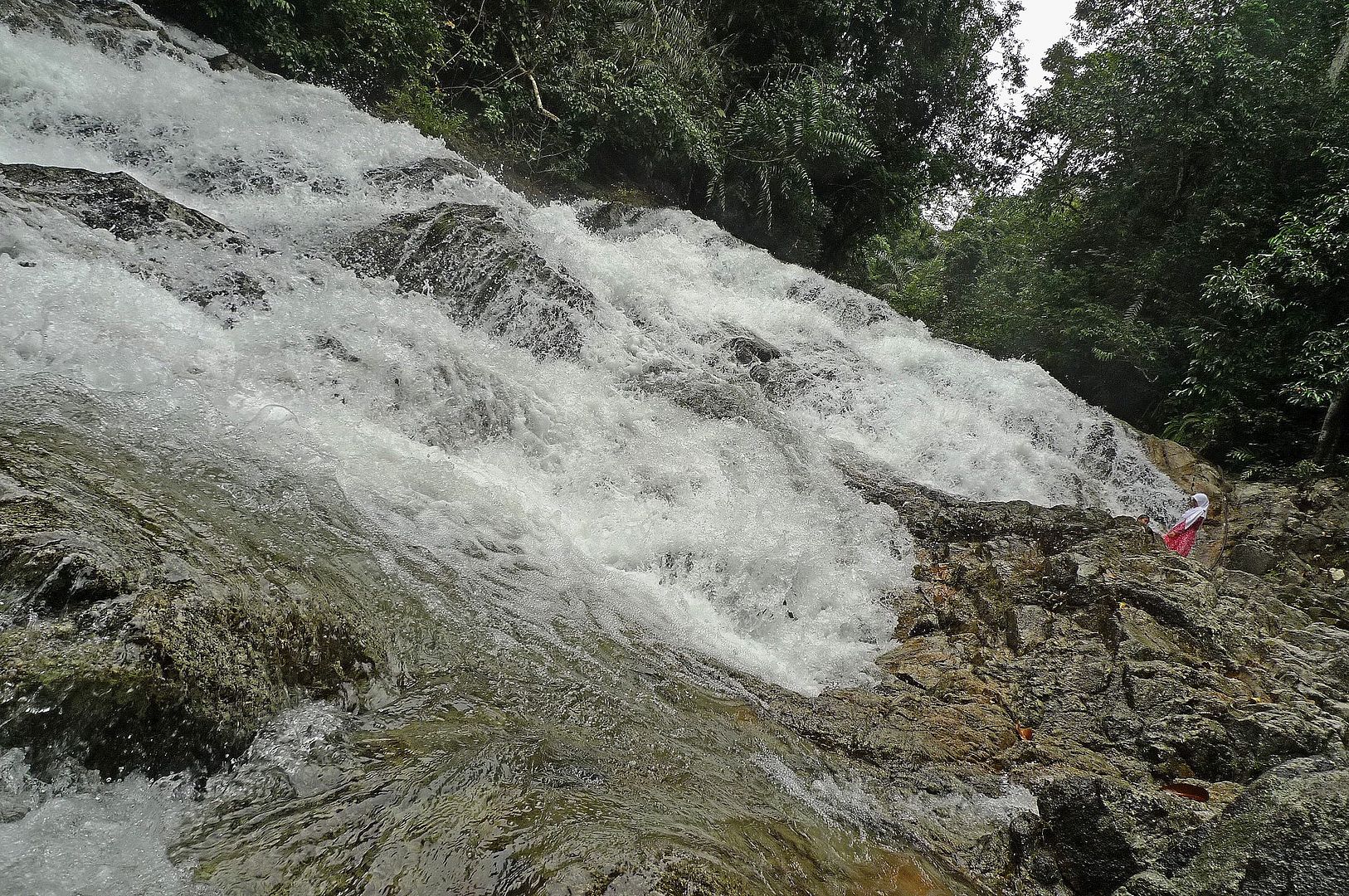 Soon, it was time to go back. The boat was there waiting for us. As usual, I was the last to arrive.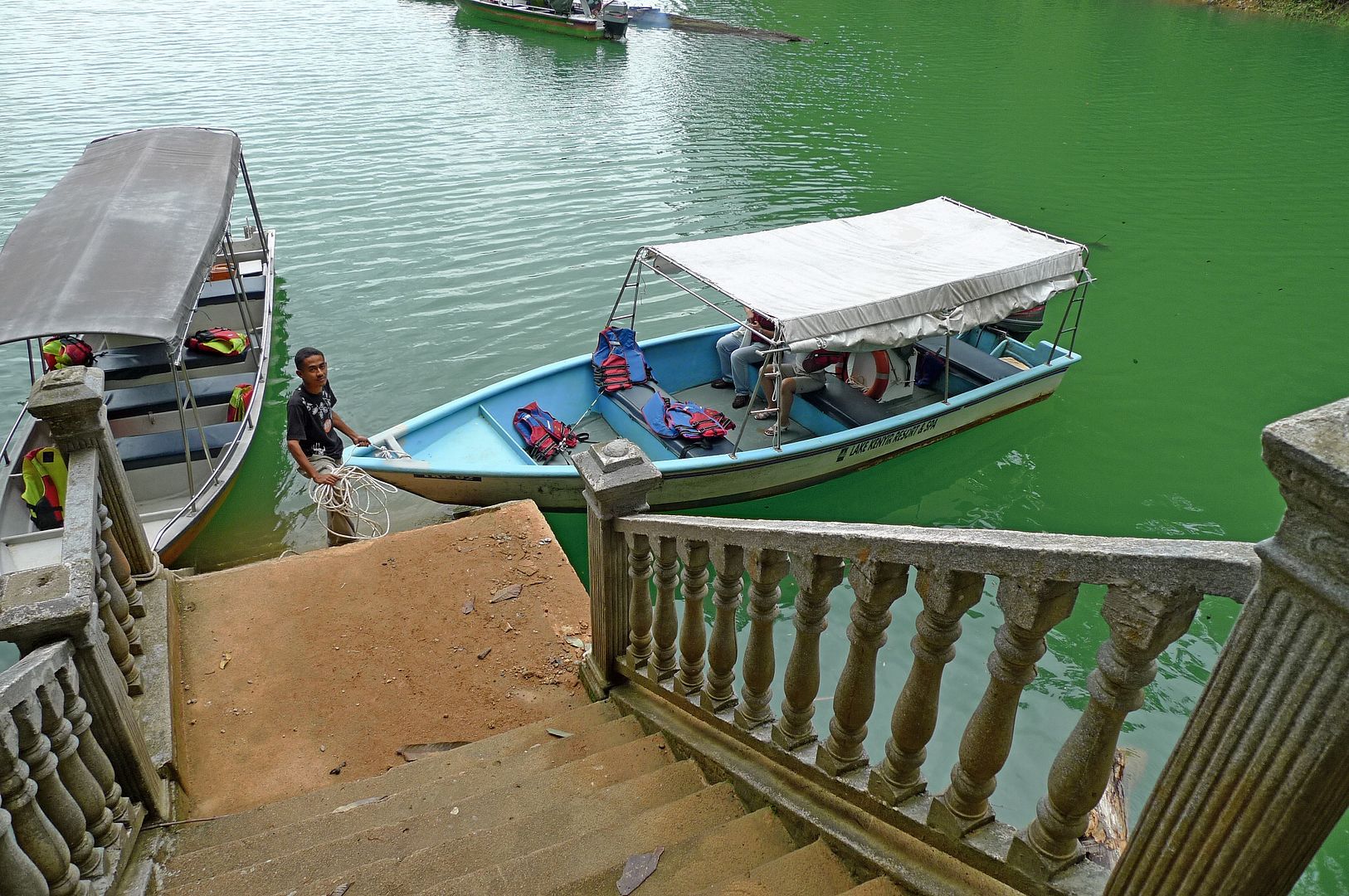 I felt a little sad leaving Saok Waterfall. But that's all right cos I was looking forward to our massage session next!