Continued from
Part 1
From the jetty, we could see a signboard welcoming us to Herbal Garden.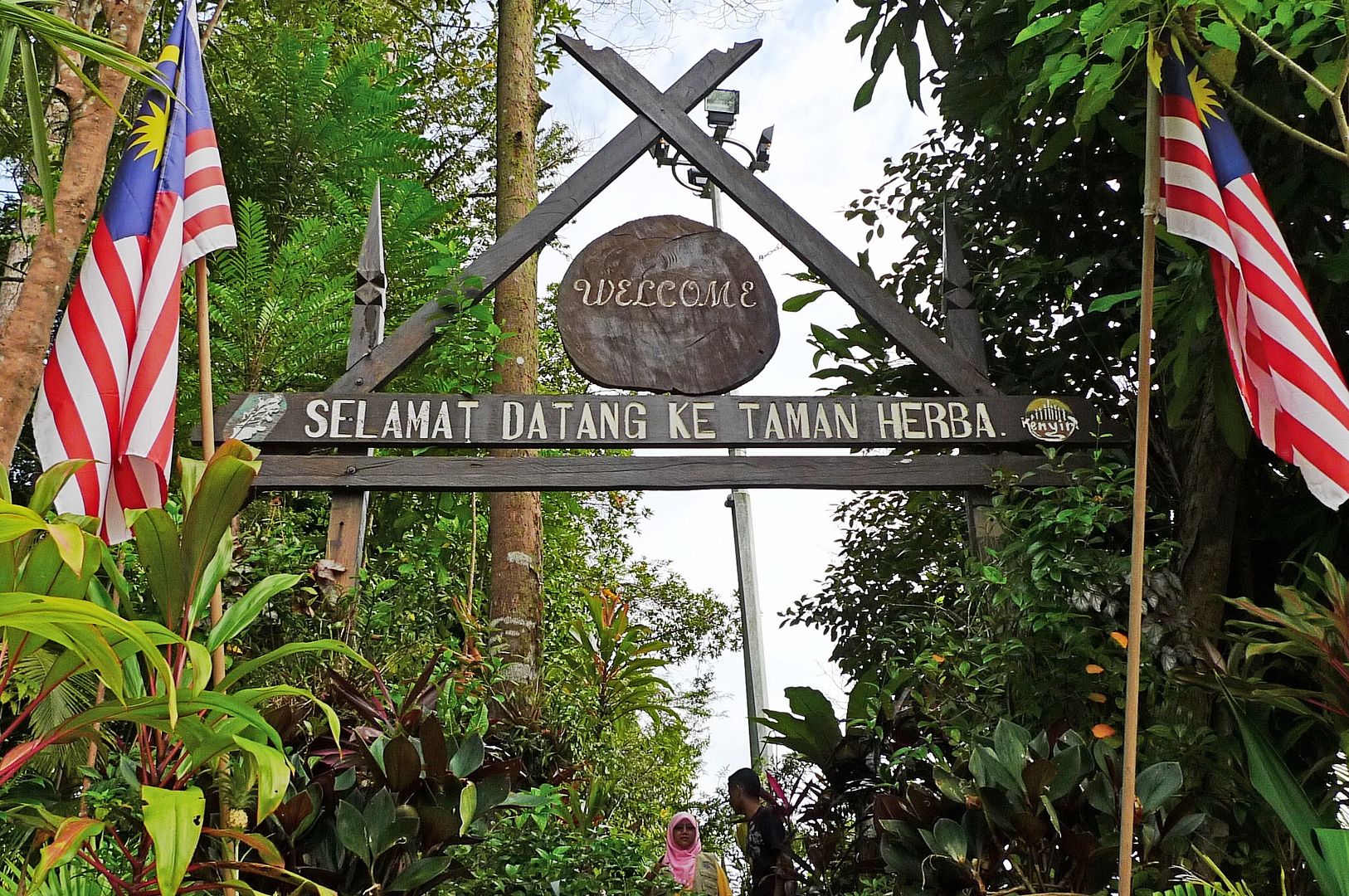 Following our tour guide, we ascended a series of steps to enter the garden. From up here, I took a photo of the jetty below.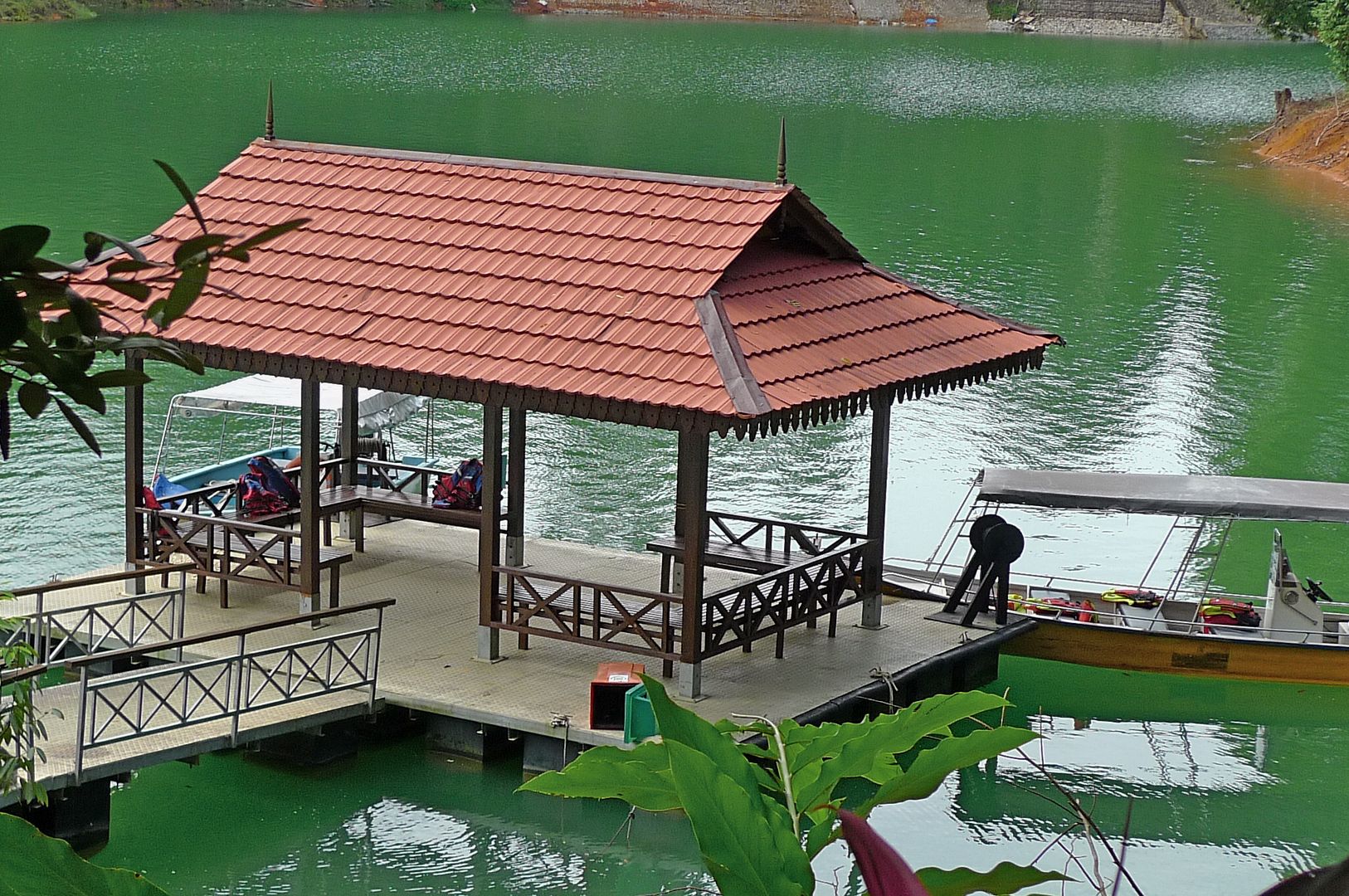 This is the information board on the Herbal Garden. You can click on it to enlarge for easier reading.
I saw a nice looking tractor and took a picture of it.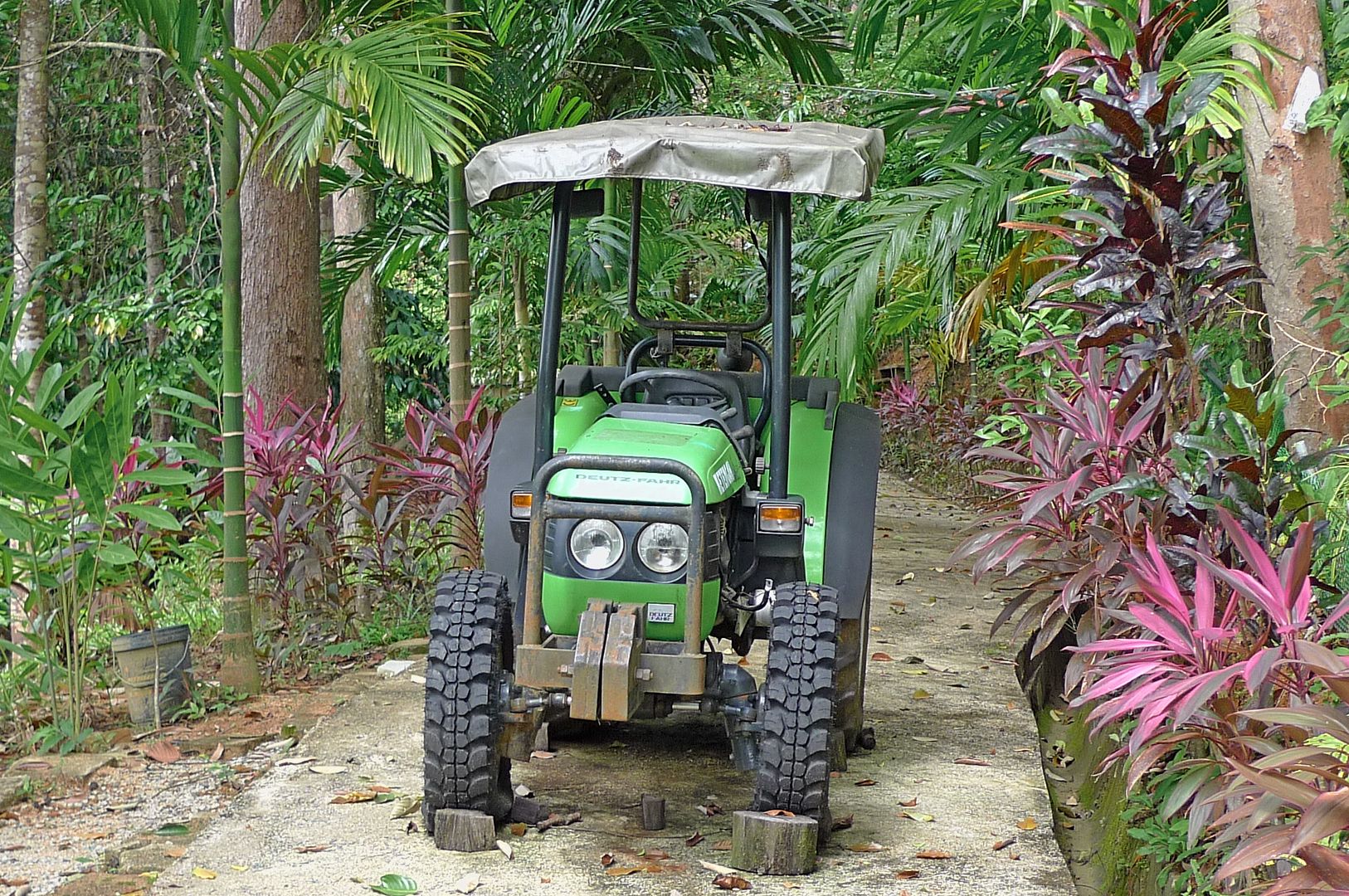 There was a Japanese couple who did not understand the tour guide's explanation in Bahasa Malaysia, so the tour guide requested my friend to do the translation in English while he explained.
I did not follow the tour guide and the group and wandered off on my own.
Do you know what is this plant?
It's called
tanduk rusa
(or Staghorn Fern). I am not sure what health benefits one can get from eating this plant but I think it has something to do with sexual prowess.
And guess what this is?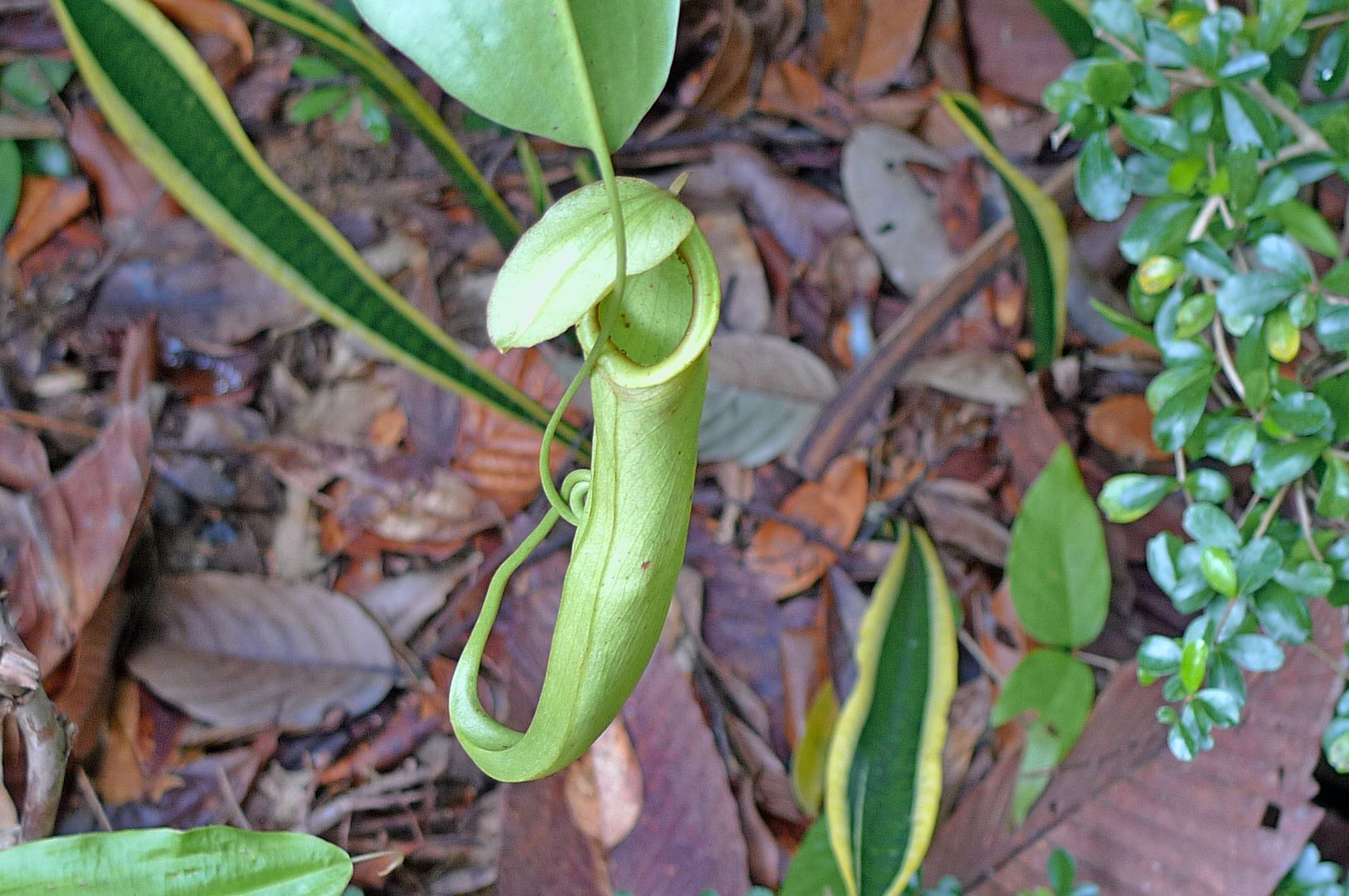 Yes, it's a
periuk kera
(or pitcher plant)!
It is said that this pitcher plant can help in hair growth, used as a treatment for diarrhea and high blood pressure.
Does this look like a mini pineapple to you?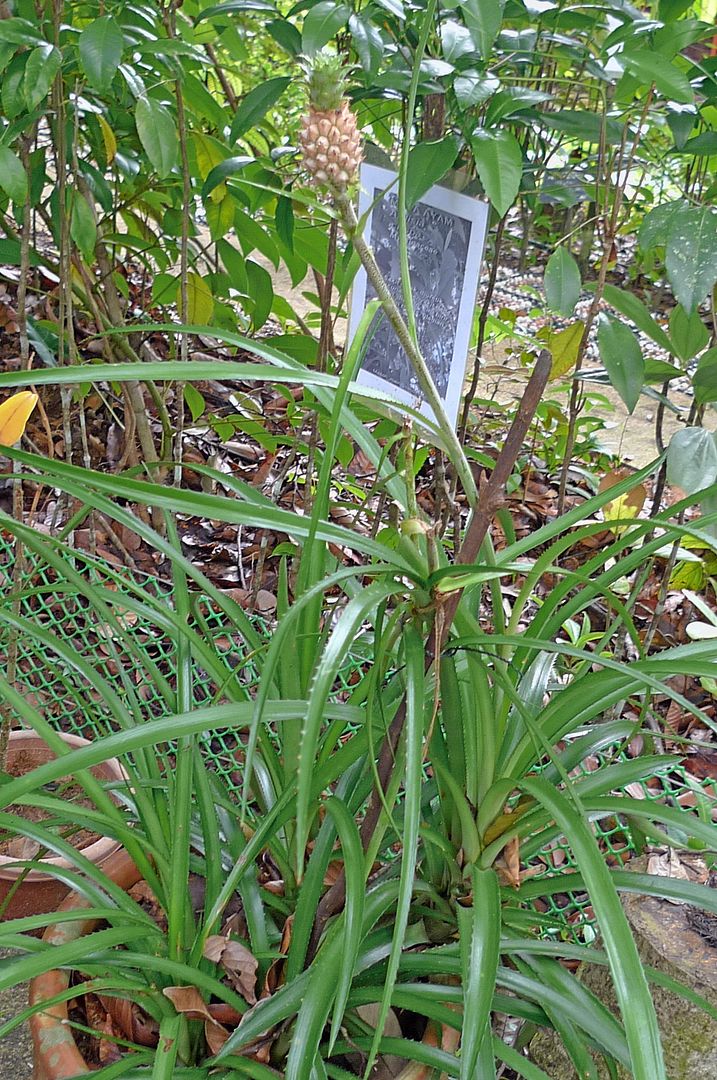 Let me magnify the fruit!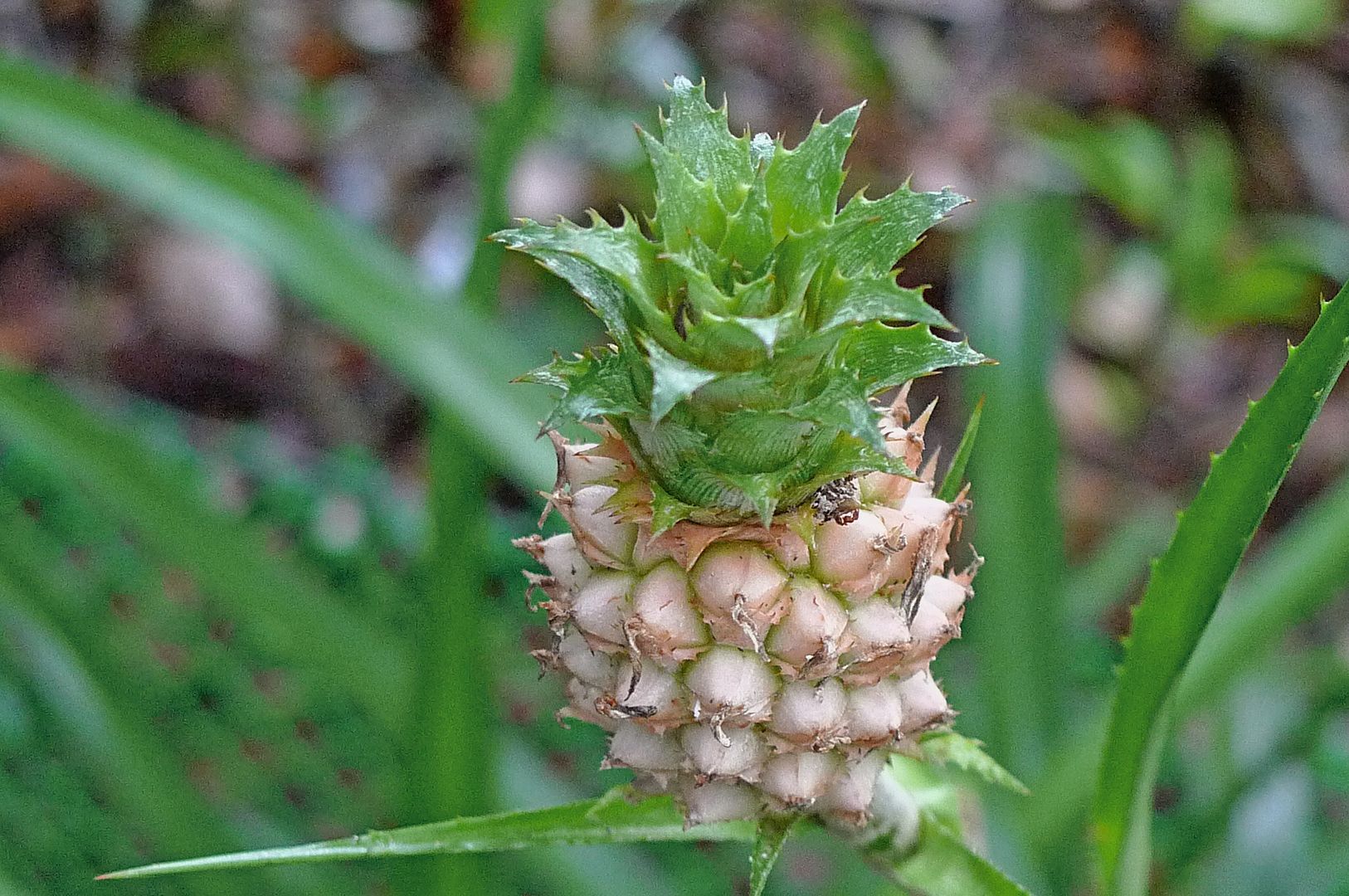 Yes, it is indeed a pineapple!
And what about this flower?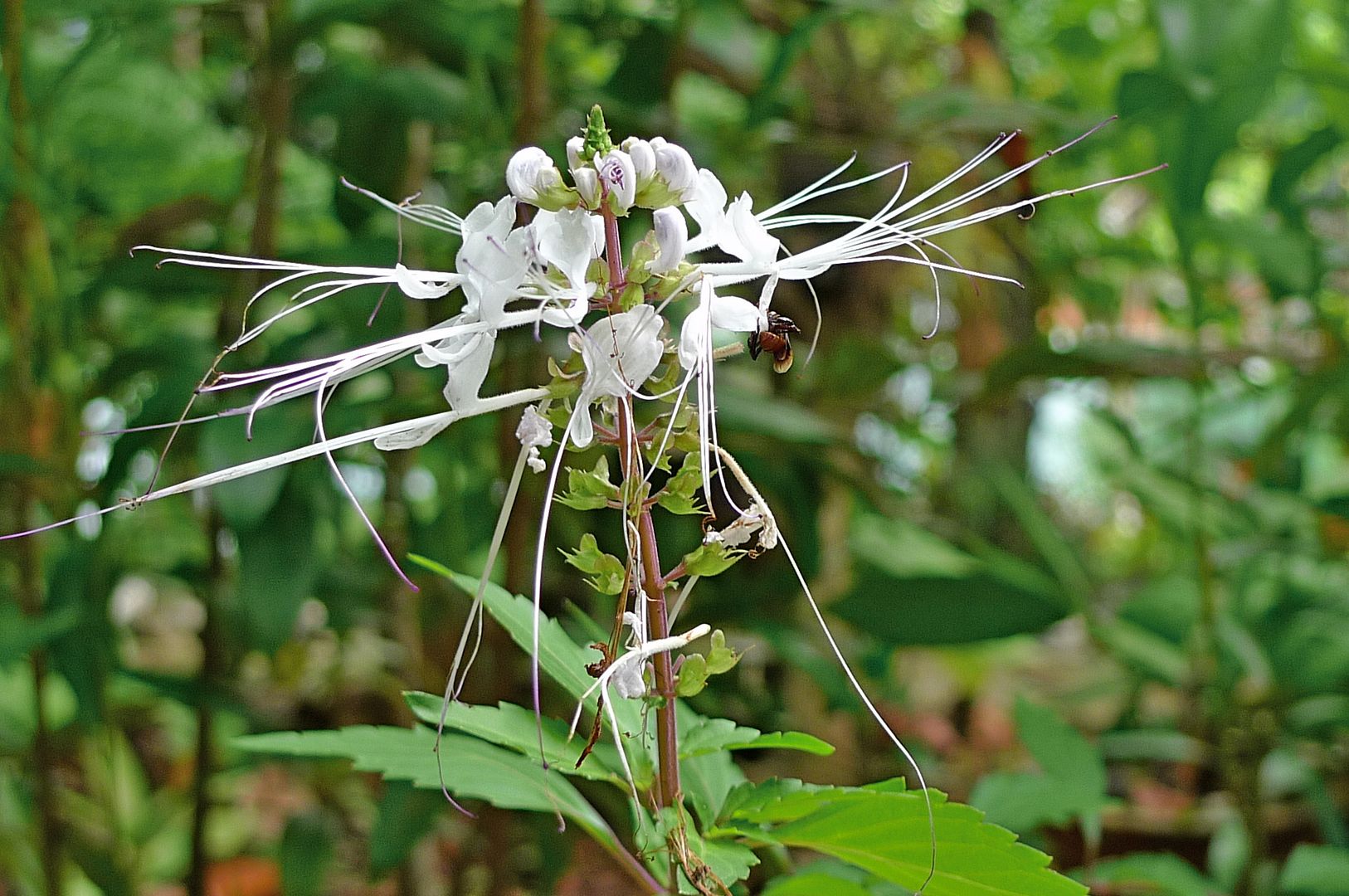 It's the flower of the well known herb called
misai kucing
. I'm not sure of its English name but here's the botanical name.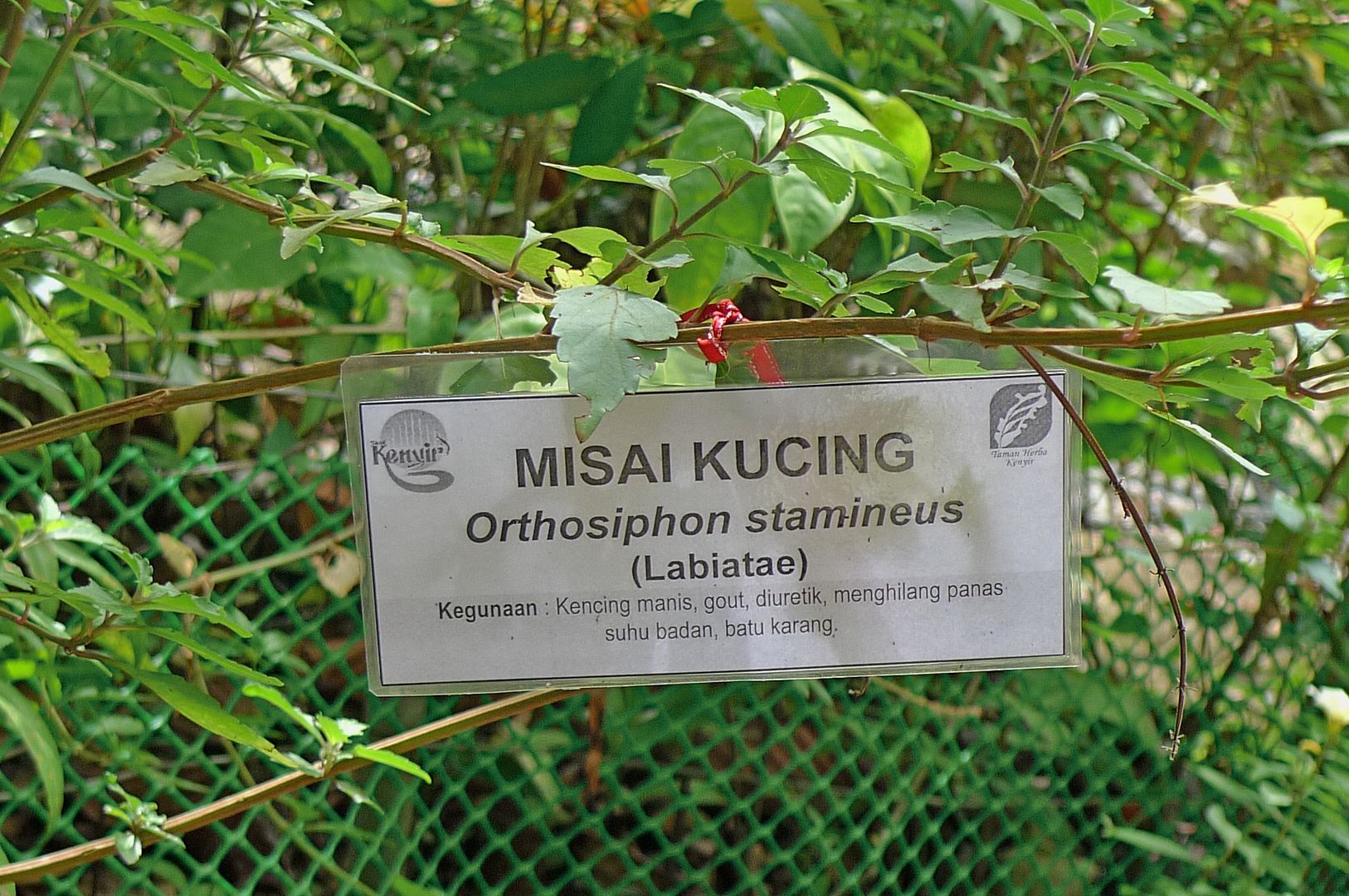 Misai kucing
is useful for the treatment of diabetes, gout and arthritis.
I did not take a proper photo of
tongkat ali
but I got to drink it at this herbal garden!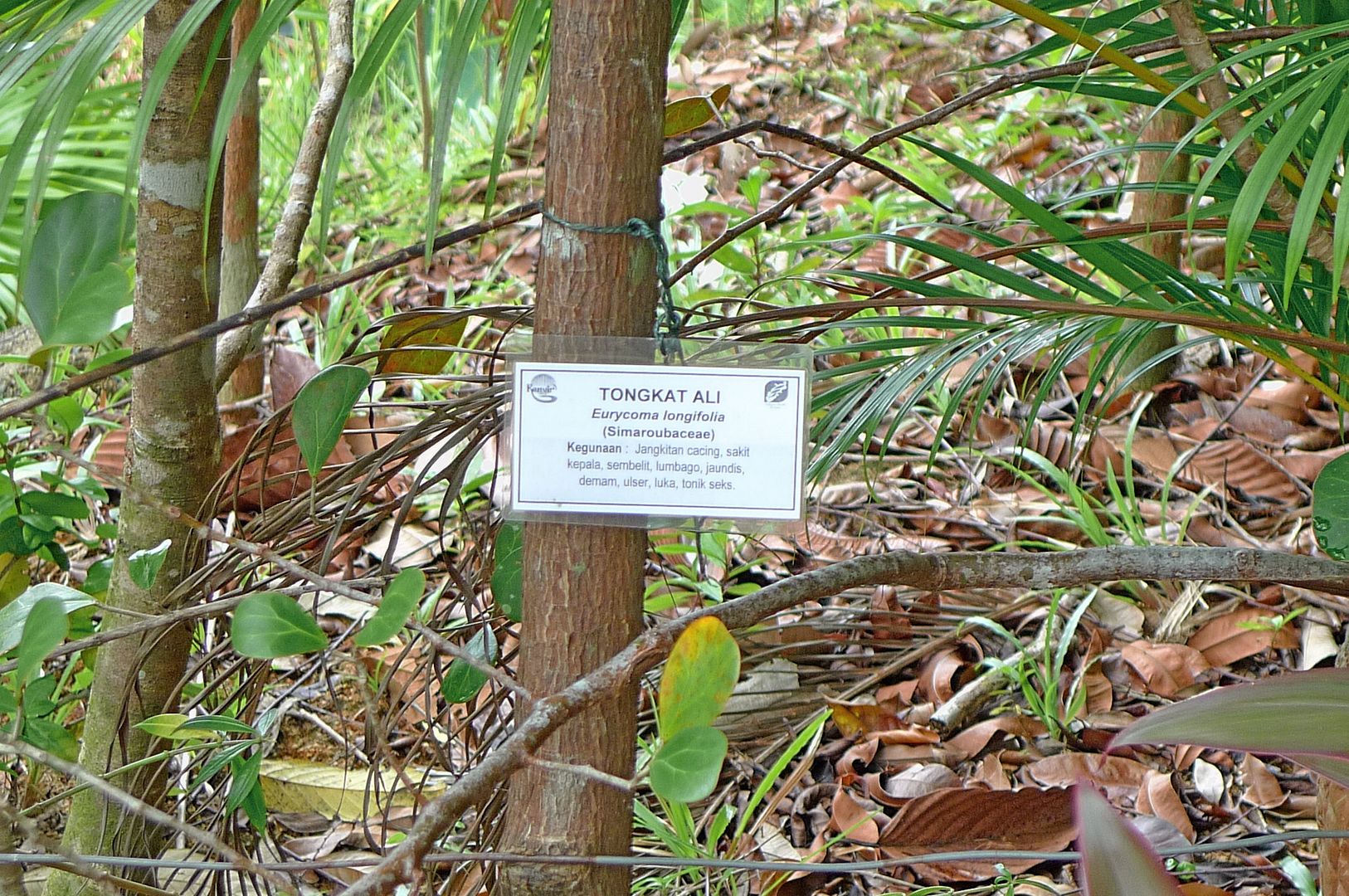 I reached this wooden hut and found that the rest of the group including my friend were already there.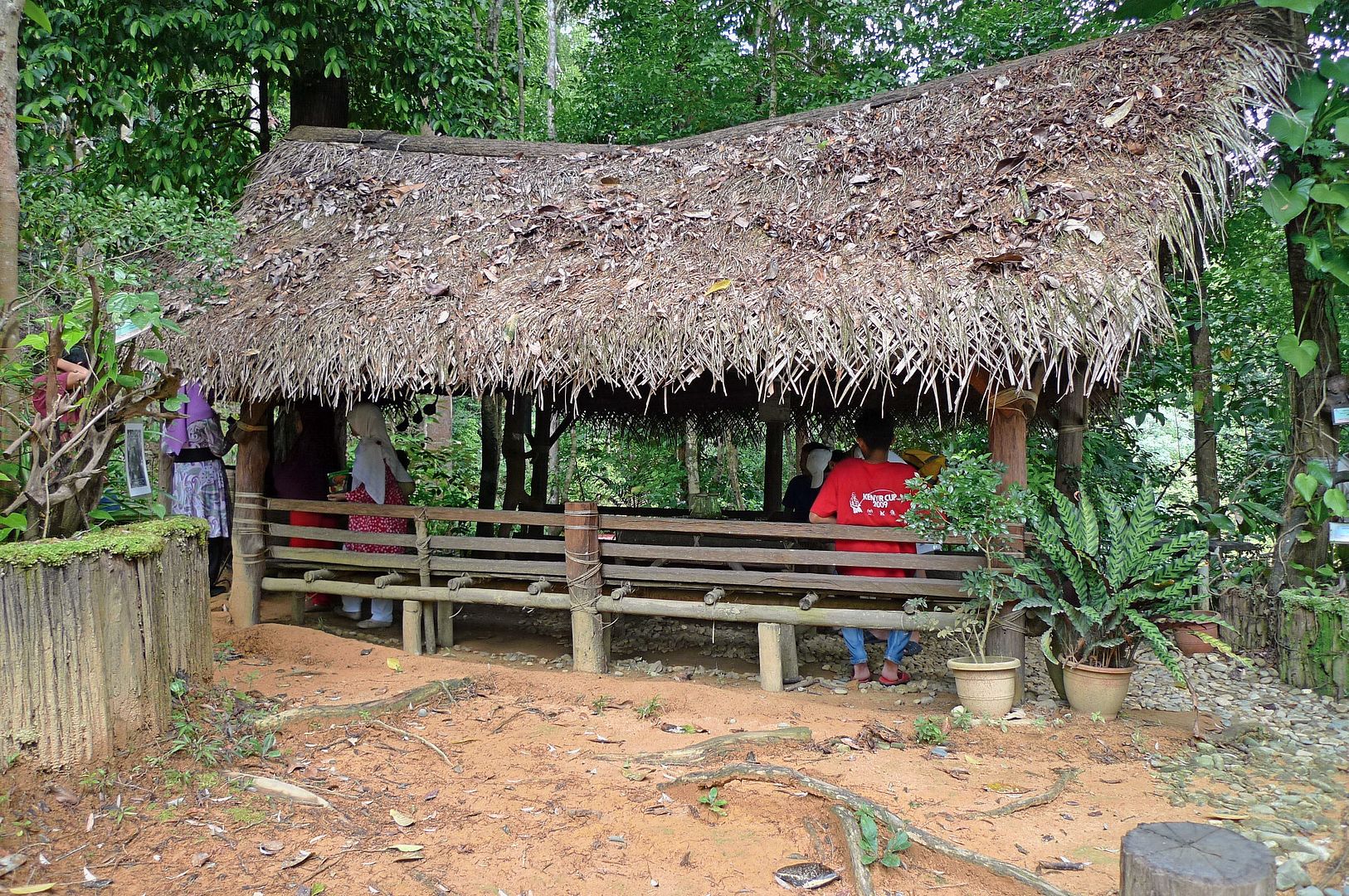 My friend quickly beckoned me to step inside the hut for a herbal drink! But I could not resist snapping a couple of photos first. Haha!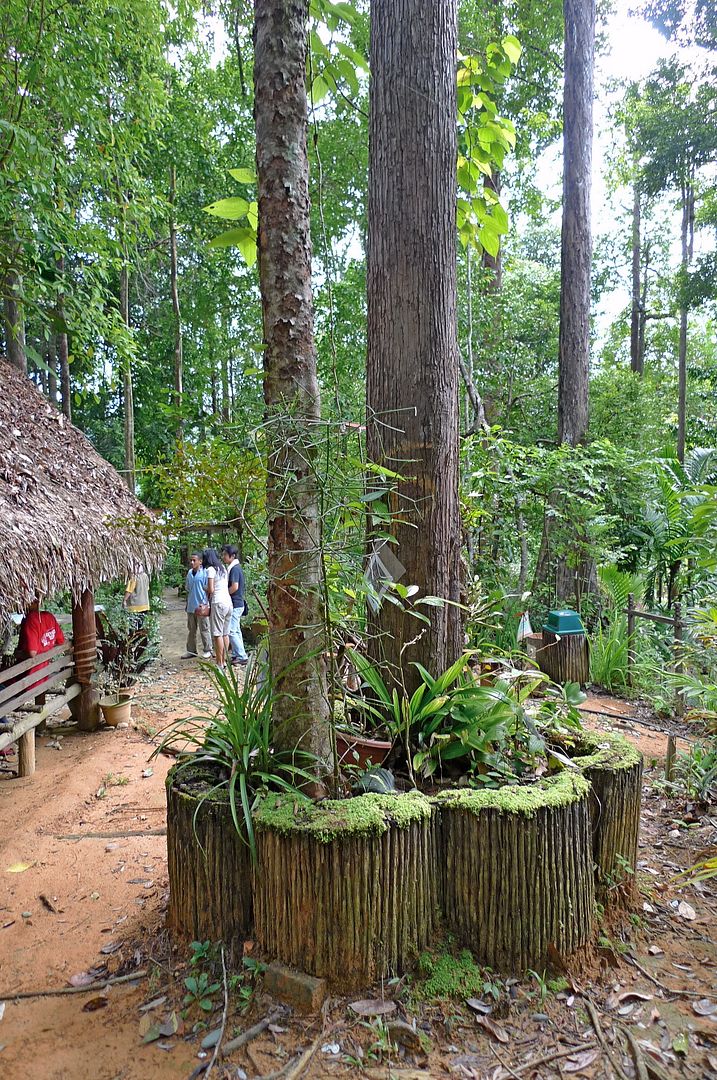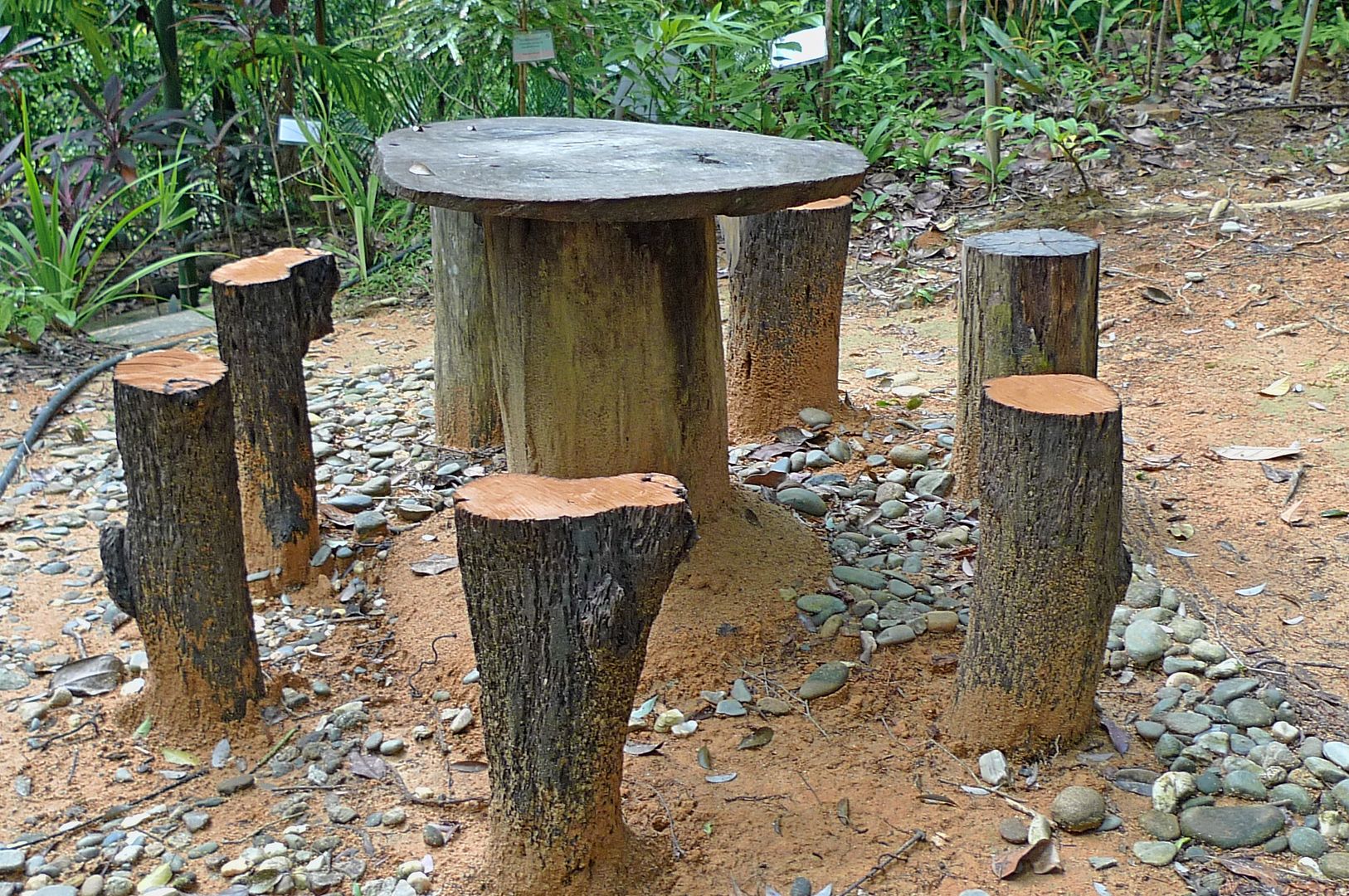 Inside the hut, I saw two pots. If I am not mistaken, one contained tongkat ali.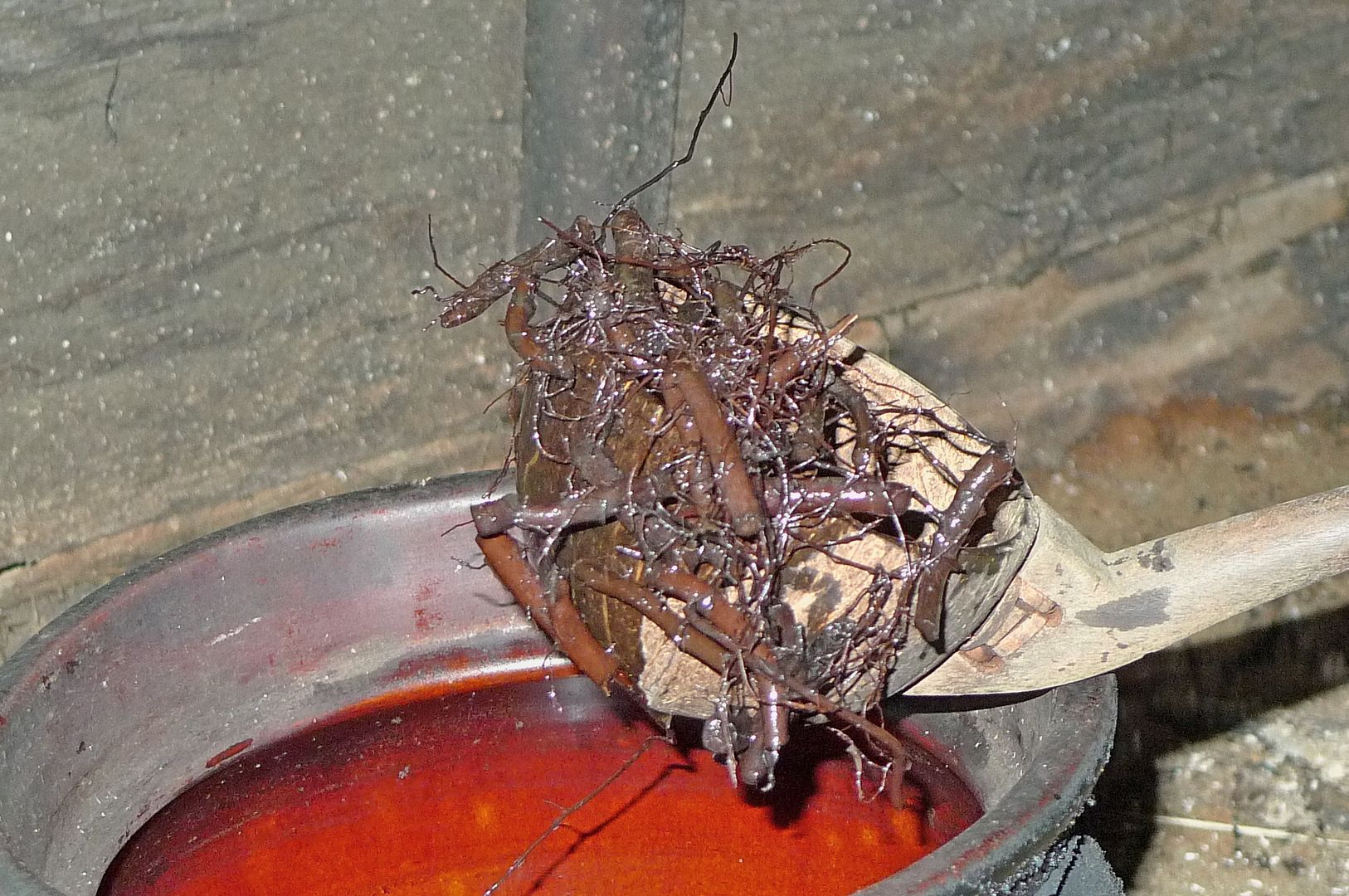 I could not remember what was in the other pot. Anyone knows what this is?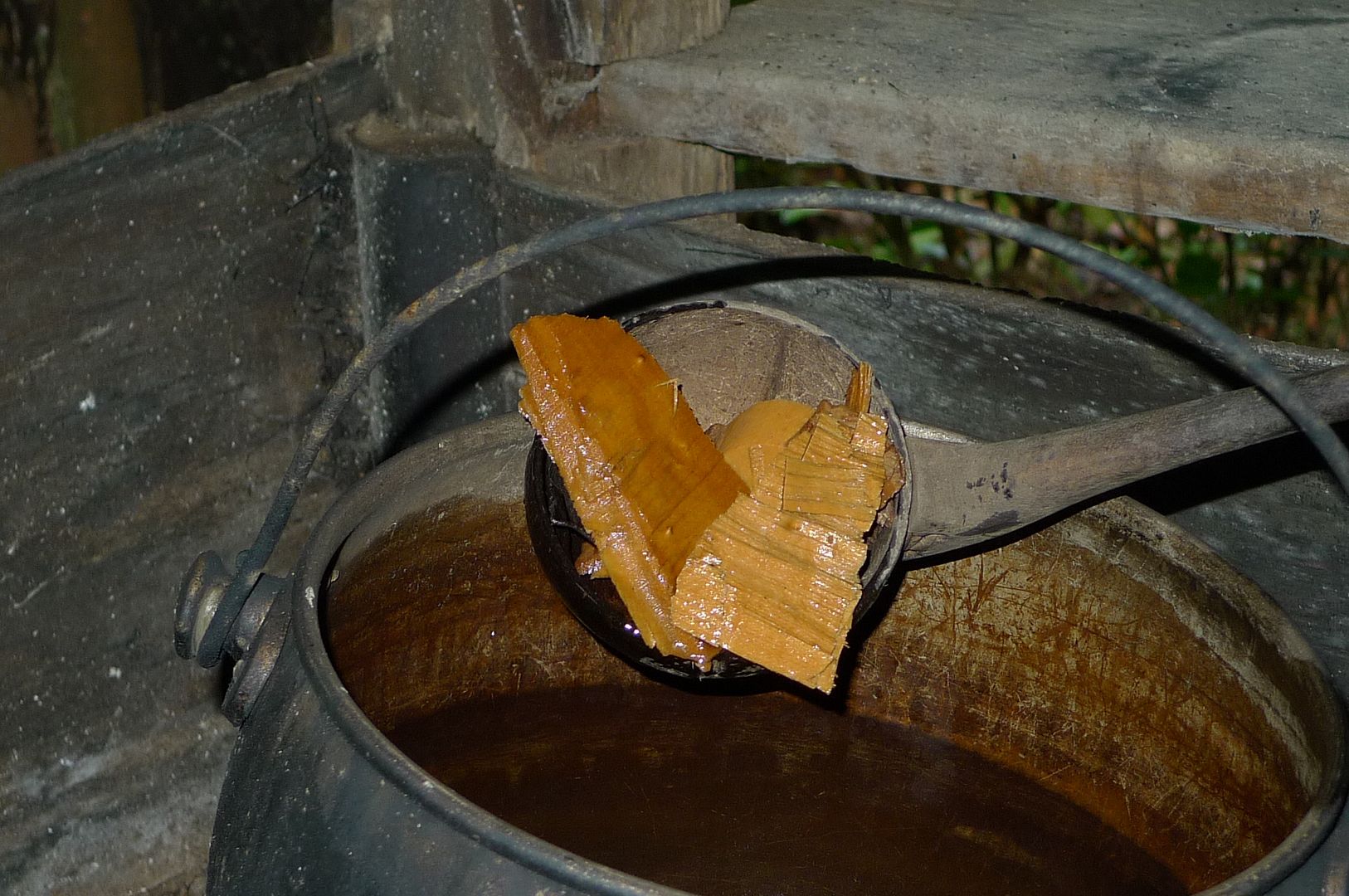 I was given a small glass of
tongkat ali
to drink.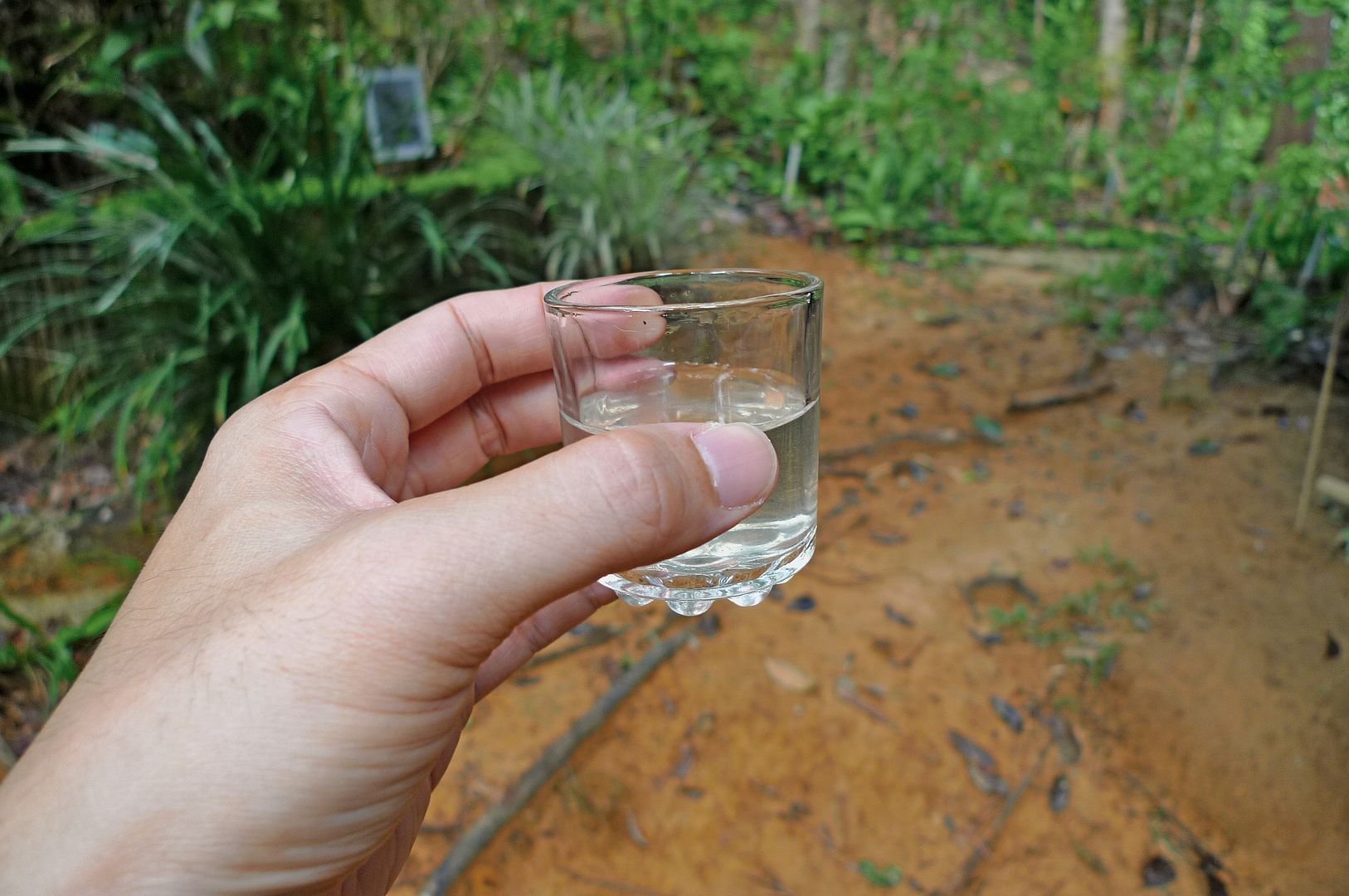 As
tongkat ali
is useful for increasing testosterone production which indirectly prevents impotence, and strengthen sexual performance, I did not hesitate to drink it! Haha!
After that, we continued to walk around the garden. Look at the "rope-like" branches on this tree!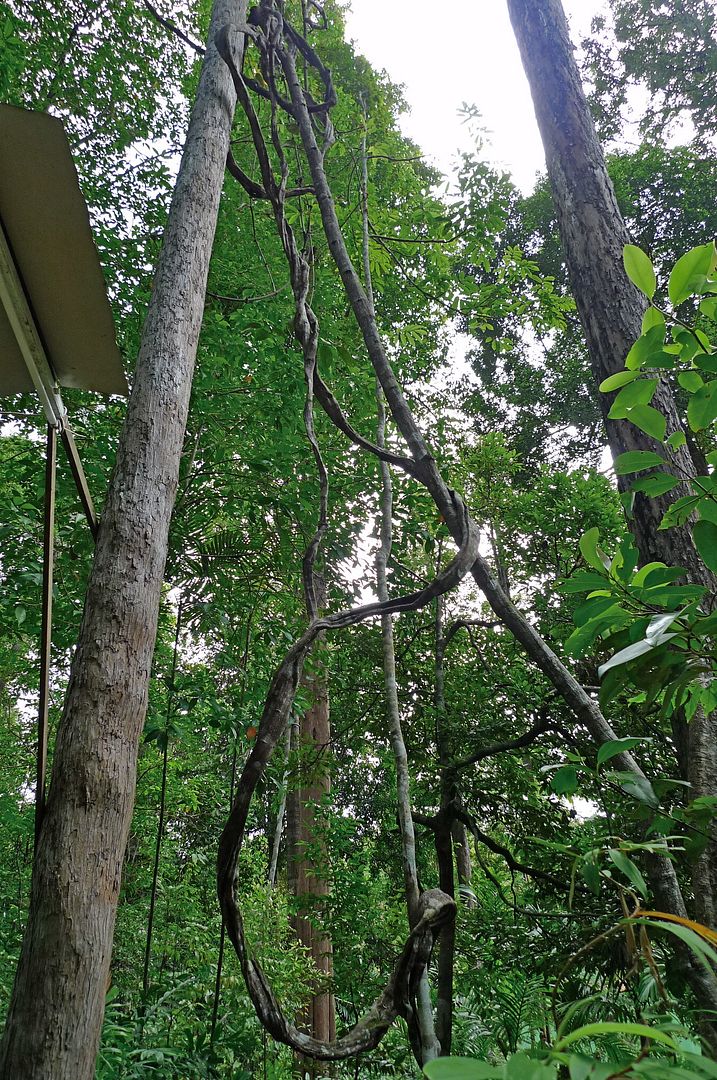 I came across a mini garden inside this Herbal Garden.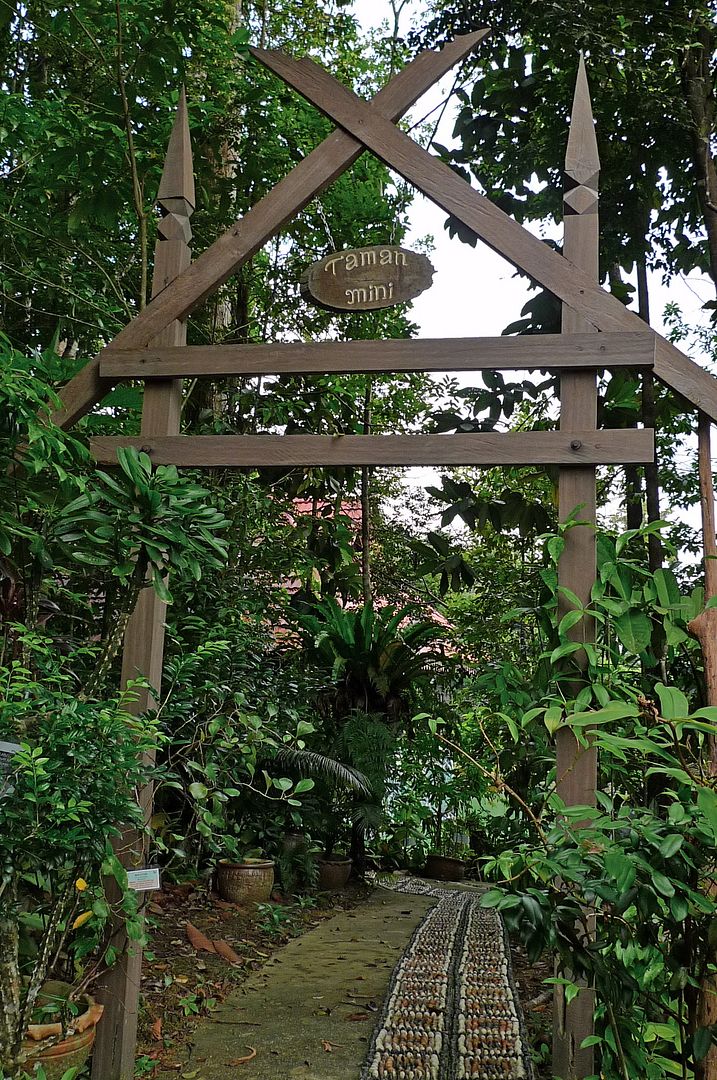 It had nice walking paths all over the place.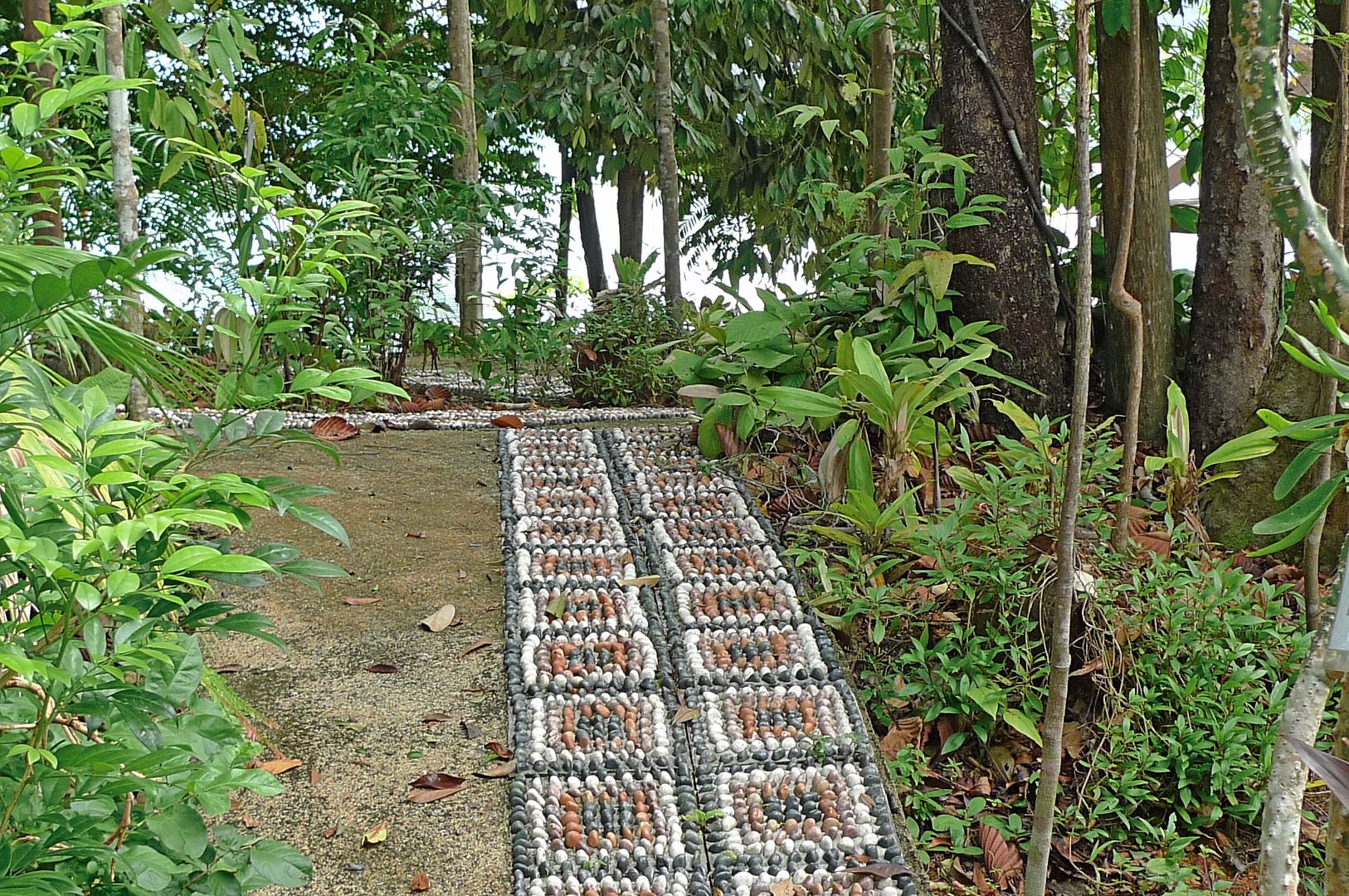 There was also an Arboretum Garden here.
But I did not take many photos here as time was limited.
The tour guide was calling us to return to the jetty. I was the last to reach the jetty as I was busy snapping away. Can't blame me, can you, especially when you see beautiful scenery like these!
Please click for wallpaper size!
Coming up next : A Refreshing Time At Saok Waterfalls!