It has been months since I stopped blogging about my trip to Lake Kenyir last November. It was temporarily stopped halfway to make way for some
Chinese New Year
posts, my
Genting Highlands trip
and
Bali trip
posts among others.
Now that I have completed blogging about my Bali trip, I think it's time to resume my Lake Kenyir posts before I start to forget everything about the trip!
To refresh your memory, you might want to re-read the earlier posts
HERE
.
Do not miss out on my
scary "ghostly" experience
,
my boat paddling adventure and encounter with the Dead Trees
,
my scenic walk along Lake Kenyir
, and
my massage at Ulik Mayang Spa
.
On my third and last day at Lake Kenyir, my blogger friend and I woke up early. We had planned to go on a lake cruise to
Herbal Island
and
Saok Waterfalls
in the morning and return in the afternoon for another massage session before checking out of the hotel.
As it was still early, we decided to slowly enjoy our breakfast at the Tembat Restaurant. If you remember, we
did not get to properly eat our breakfast the day before
due to the late arrival of the couple from Singapore.
The restaurant had a wide variety of breads and muffins.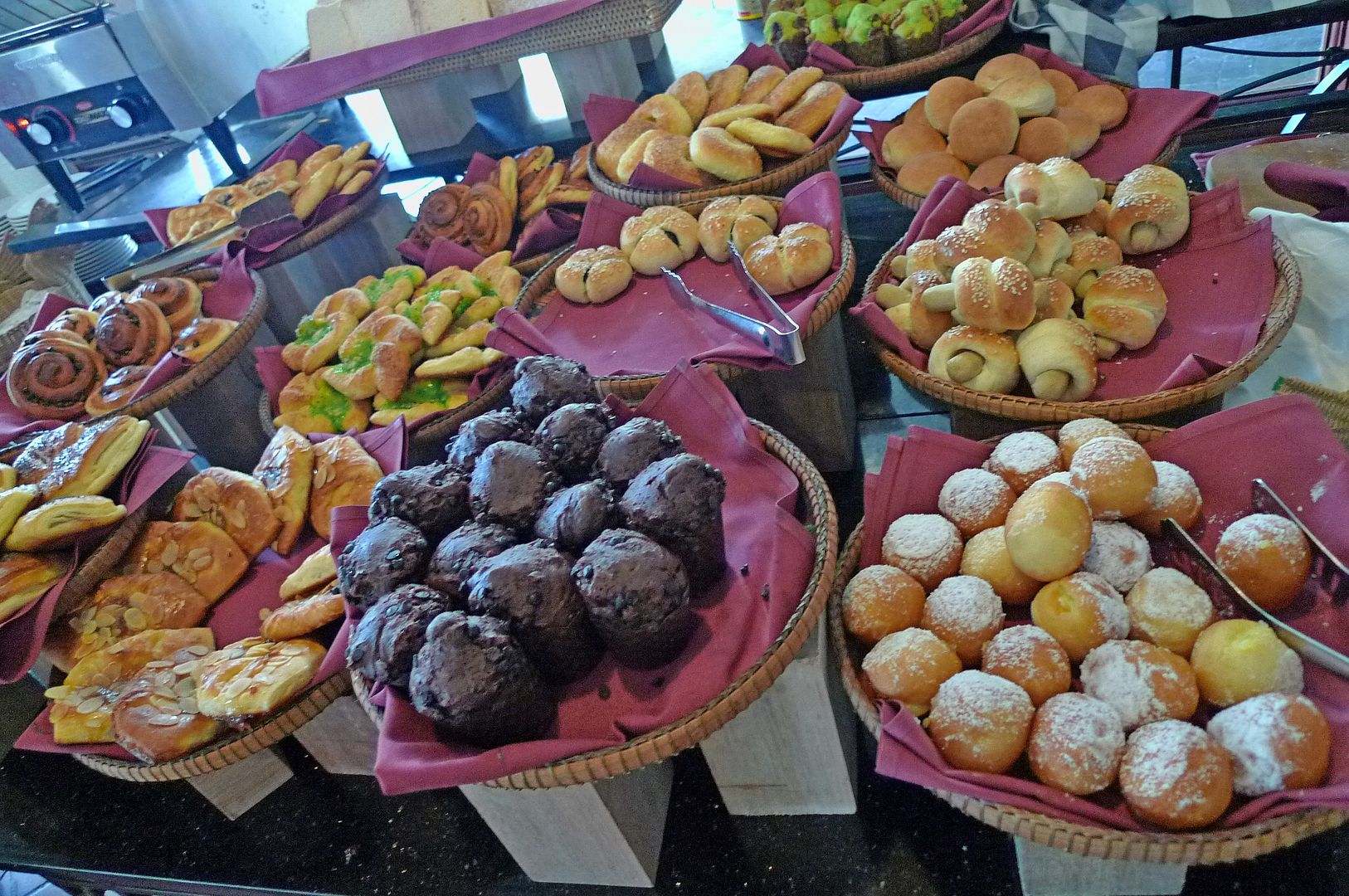 Besides porridge and mee goreng (did not take photos of those), they also had salad, cheese, yoghurt and a wide variety of cereals and milk.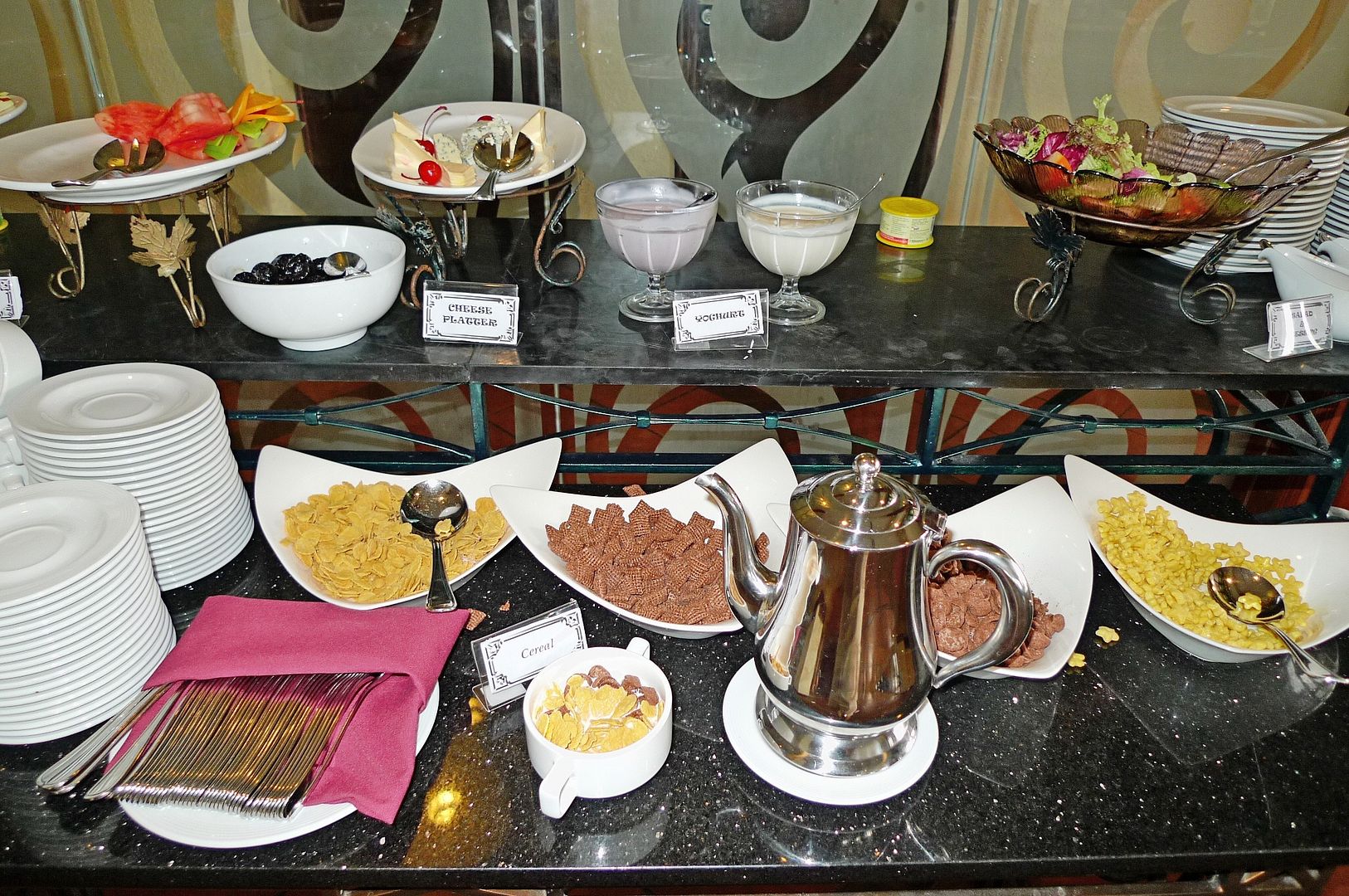 I enjoyed my bowl of cereals and cornflakes in milk. Yummy!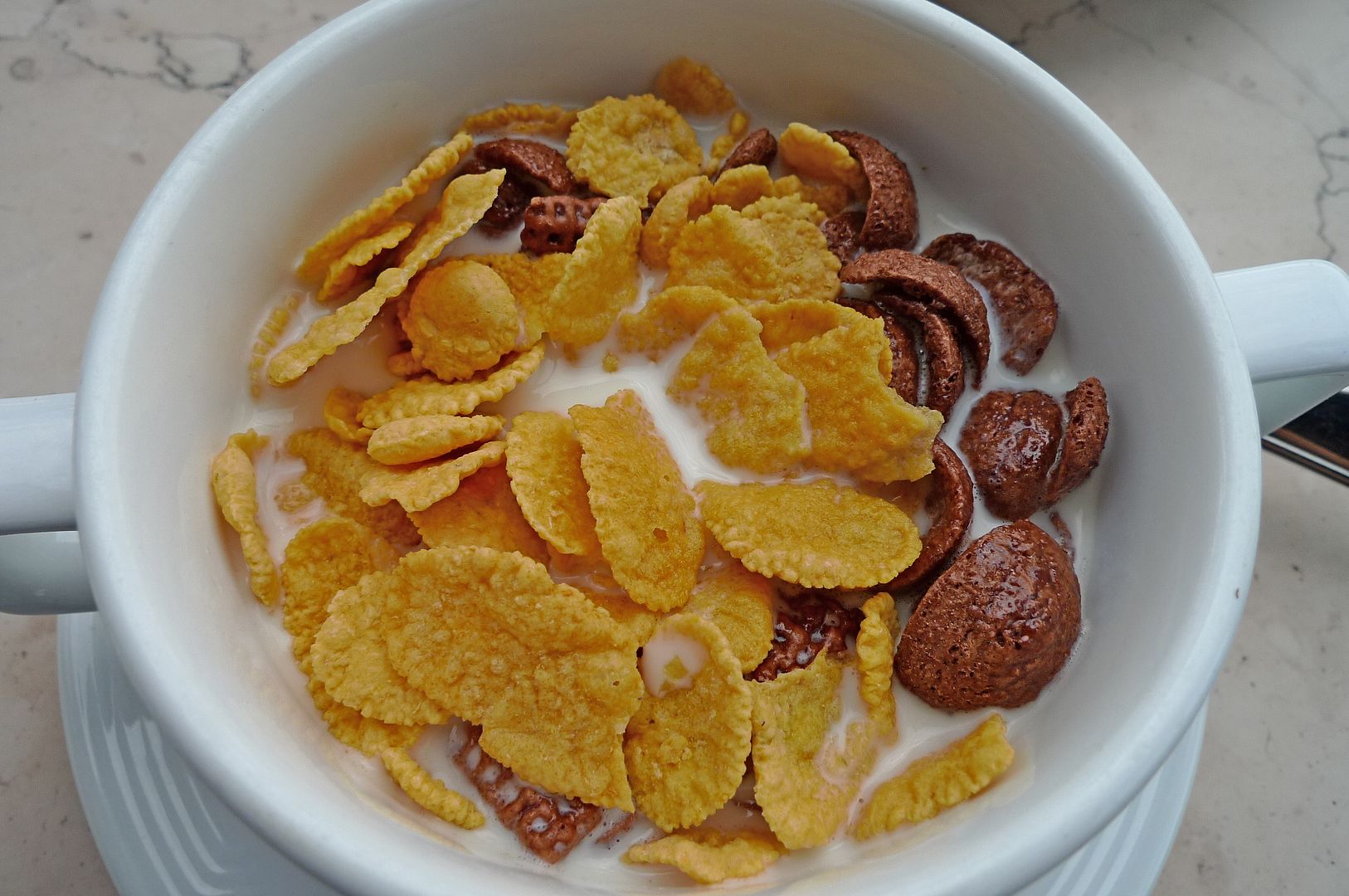 My friend had two eggs cooked for him.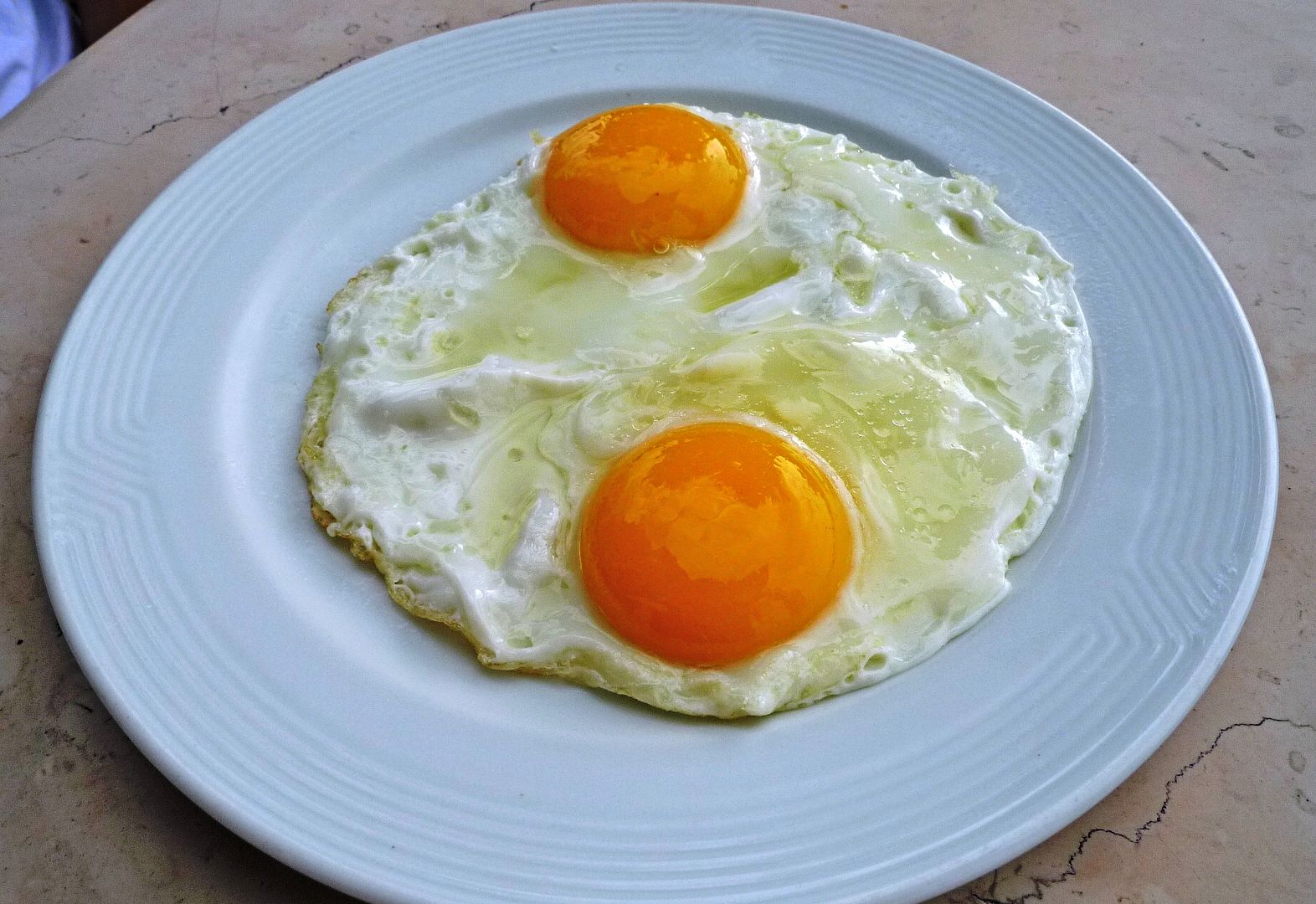 Of course we ate much more than what was shown here. I did not take many photos of the food as I was more interested in the beautiful scenery surrounding us at the open air restaurant.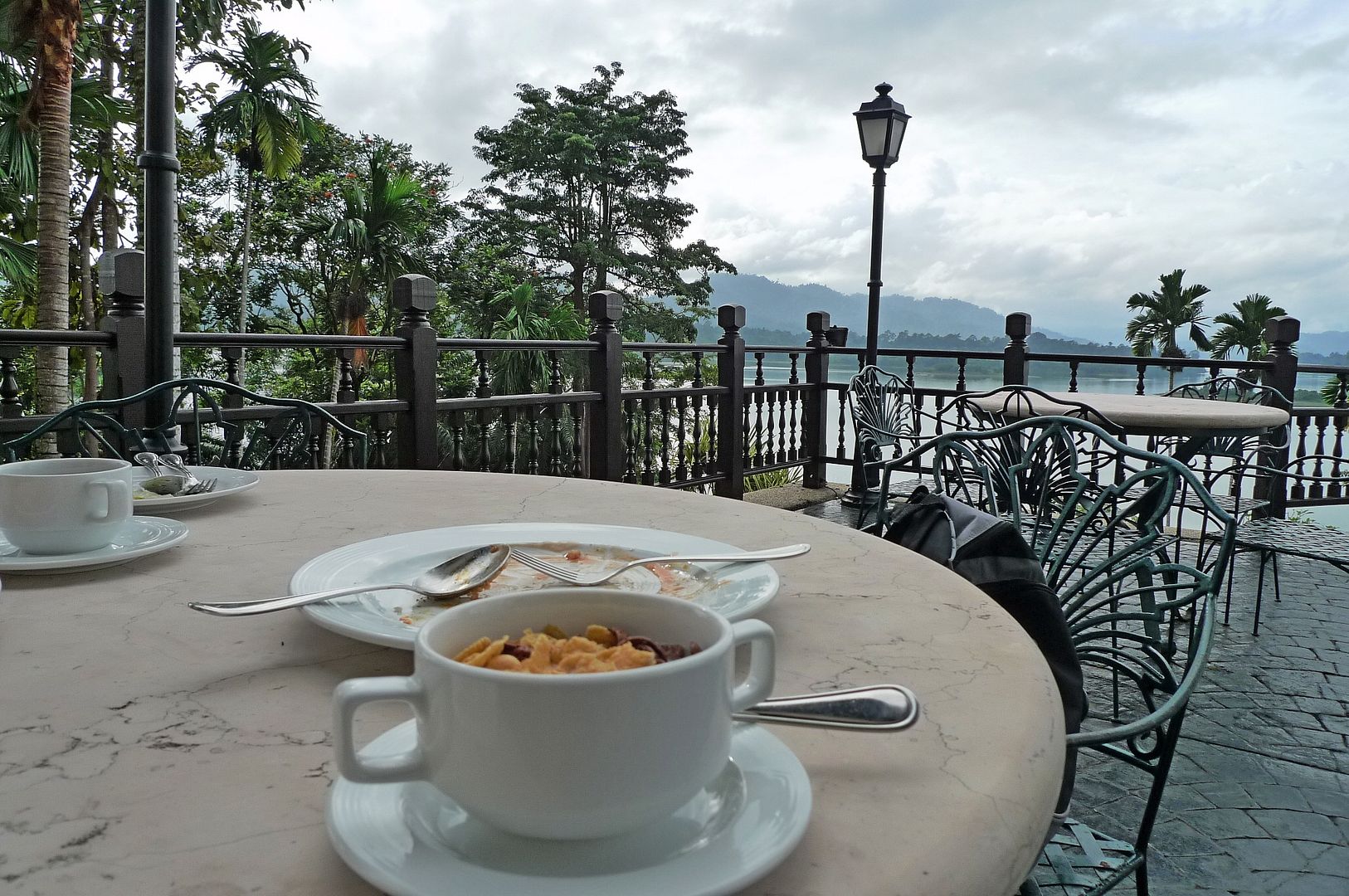 This photo was taken when we just arrived at the restaurant. It was still early and the sky was still quite dark.
But as we continued eating our breakfast, the sun rose and the sky became brighter.
I loved the view here as we could see the swimming pool below and the beautiful Lake Kenyir stretching towards the horizon.
I would not have mind staying here for the rest of the morning had it not been for the hot sun and the fact that we had already planned to go on a lake cruise that day.
In fact, the beautiful view here made this entire trip worthwhile and memorable, and it made
the hauntings
the night before seemed surreal.
By the way, you may click the last few photos above for an enlarged viewing.
Soon, it was time for our lake cruise. We and a few others got onto the hotel's buggy.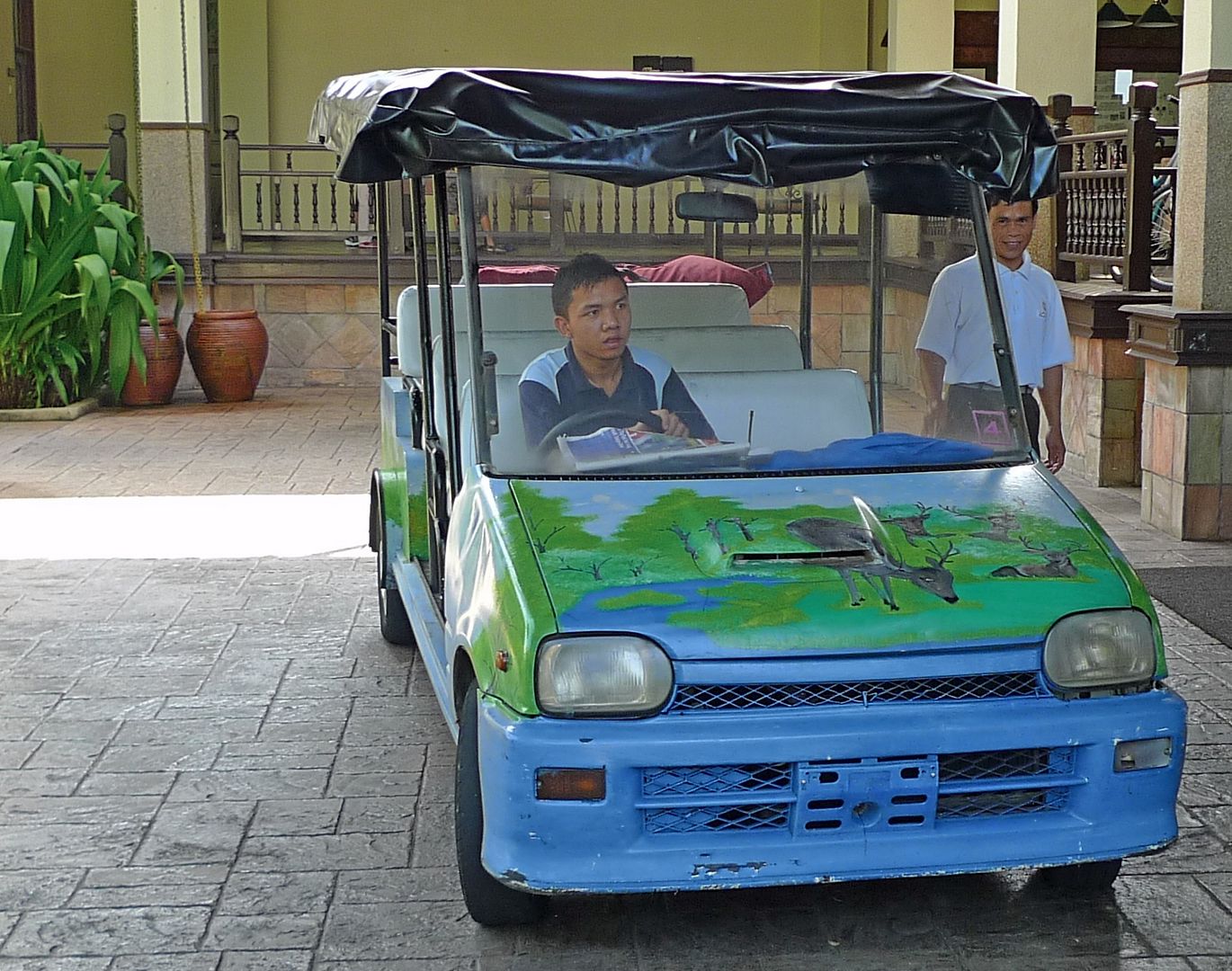 The buggy driver drove us to the jetty where a speed boat was waiting for us.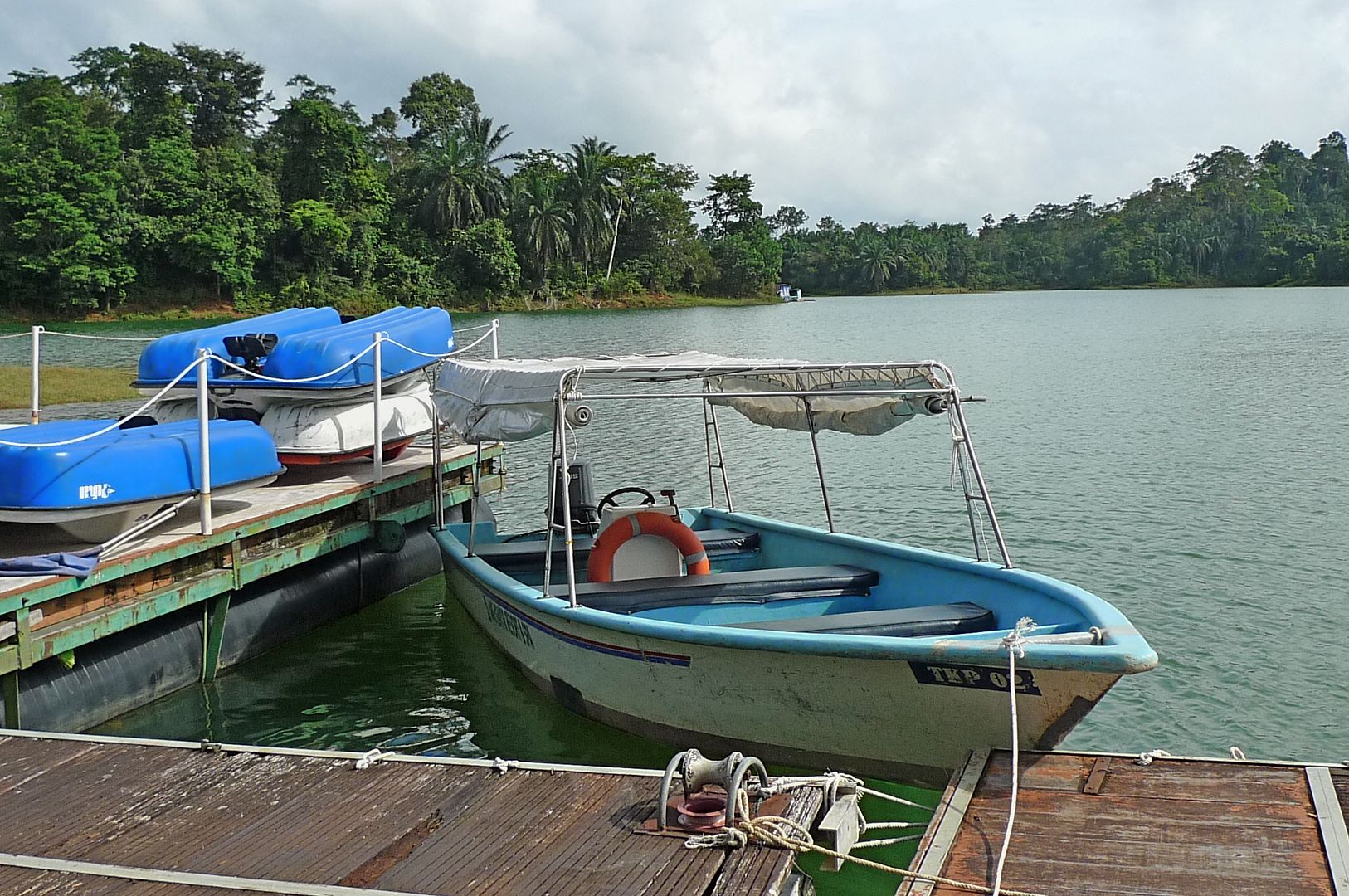 Unlike my China trip where no life jackets were provided for our
river rafting along Yulong River
, life jackets were compulsory for this lake cruise.
I even had a picture taken of me wearing the life jacket, with my face blanked out, of course. Haha!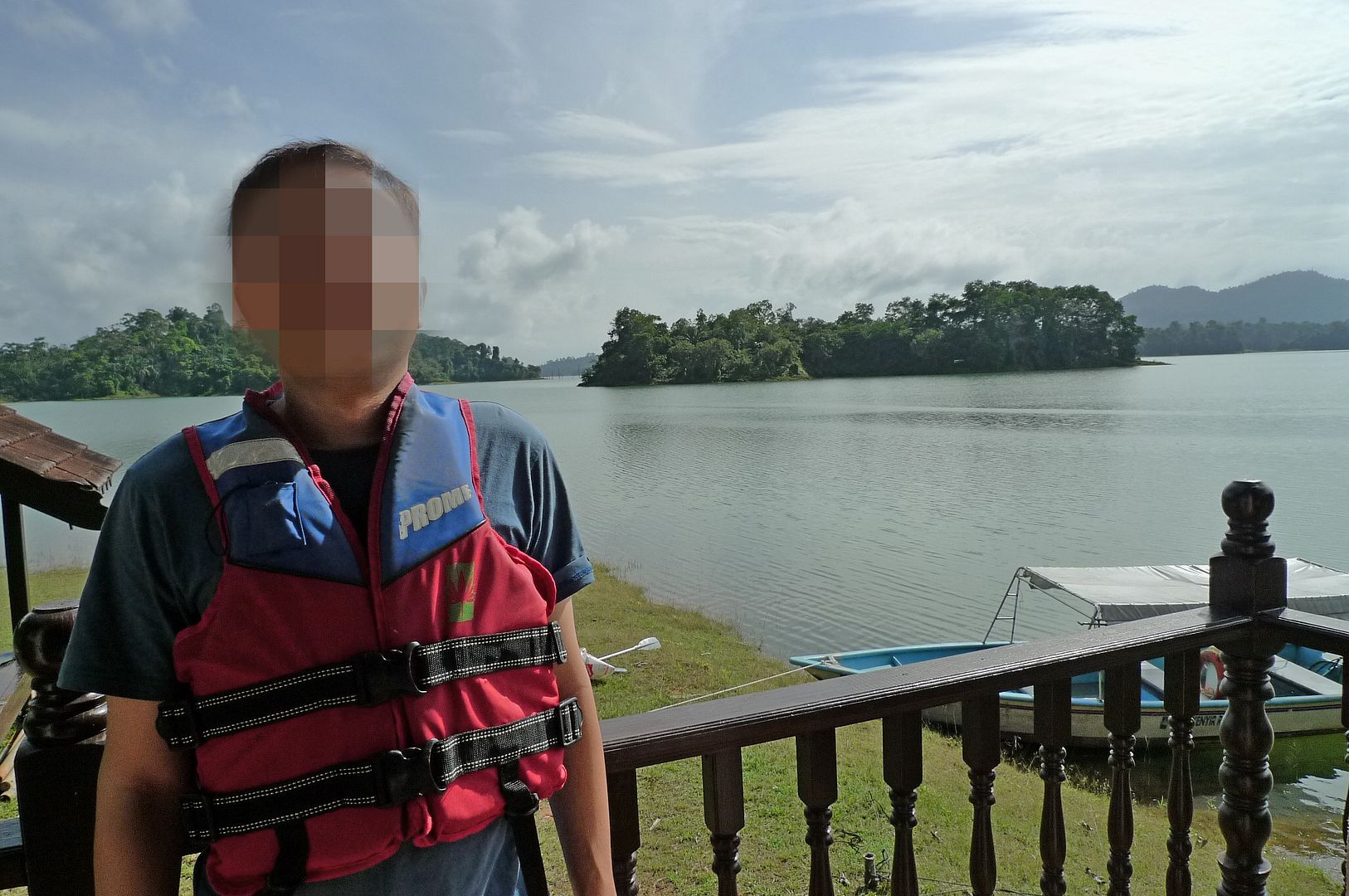 Unlike the pain in the ass (literally!) experience I had sitting on the speed boat from Kota Kinabalu to Pulau Manukan during
my KK trip
last year, this one was pain-in-the-ass free! Most probably because there were no waves here since this was on a lake and not on the sea!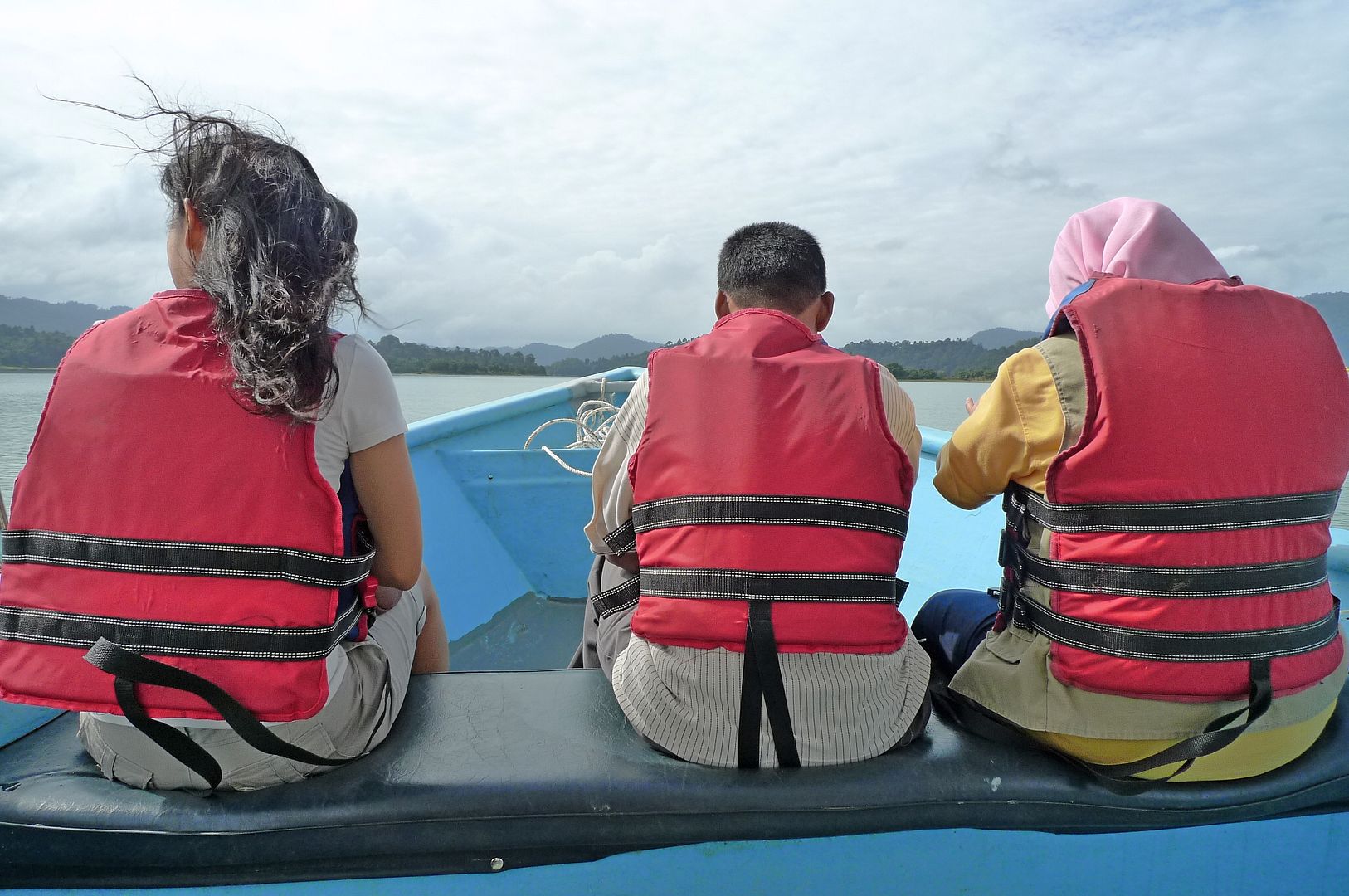 The lake was so huge I felt as if I was out at sea!
Beautiful view - love it!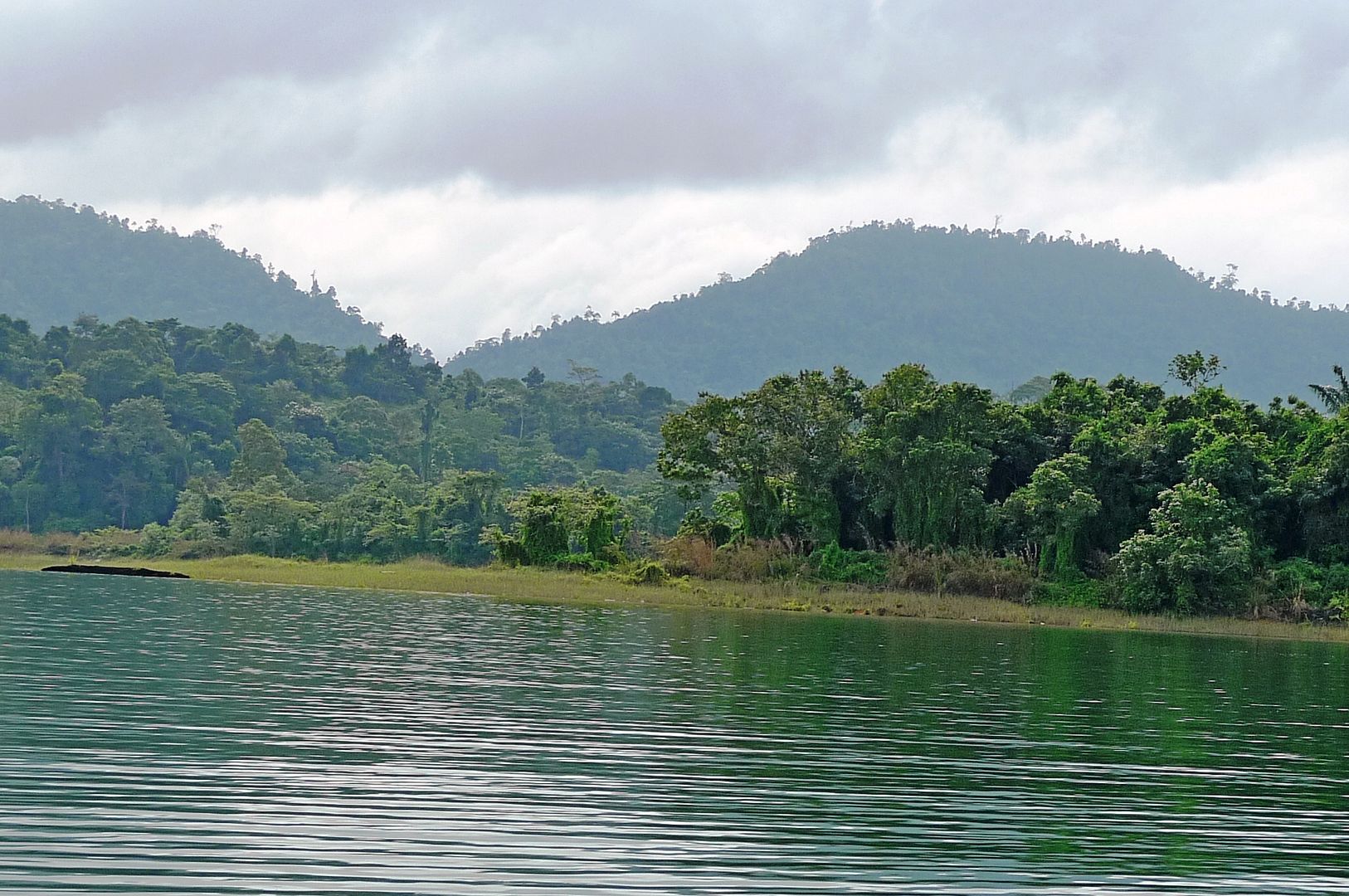 It was a bit difficult to take pictures on a moving speedboat but everyone was busy snapping away!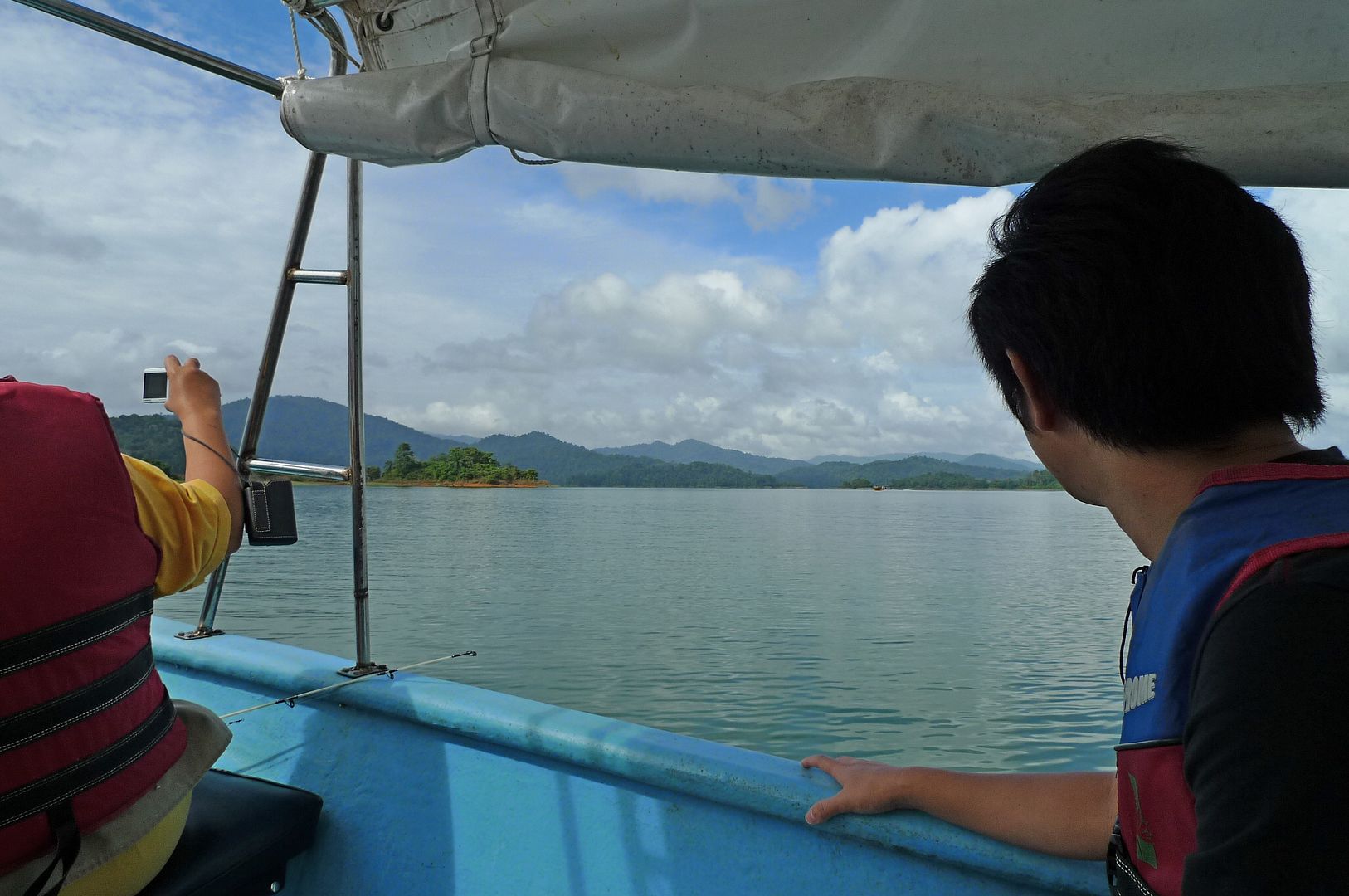 We passed by an island called "Pulau Sah Kecil". Can I translate that to "Certified Small Island" or "Small Legal Island"?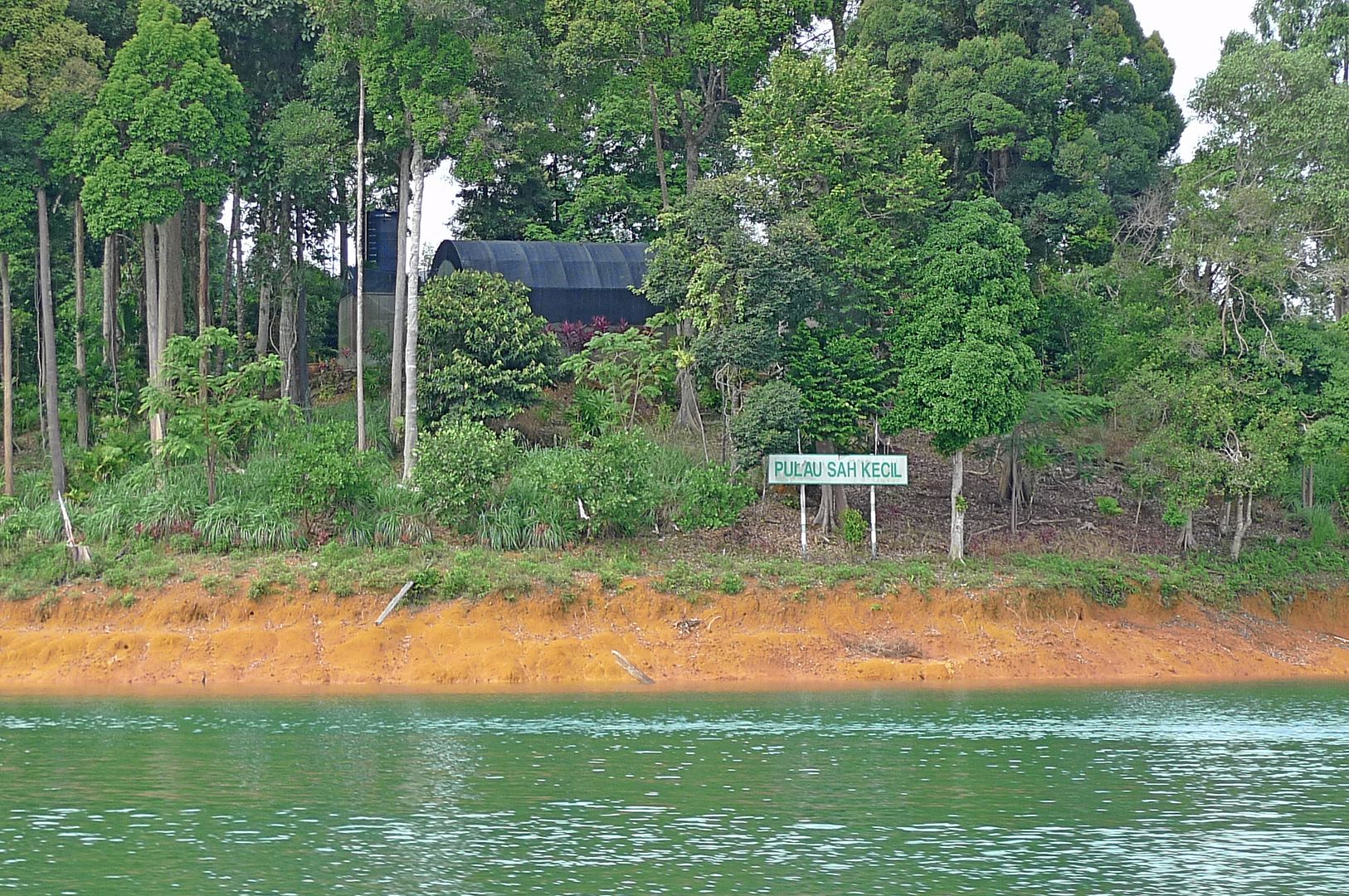 Moments later, we passed by another island called "Pulau Sah Besar" (Certified Big Island?)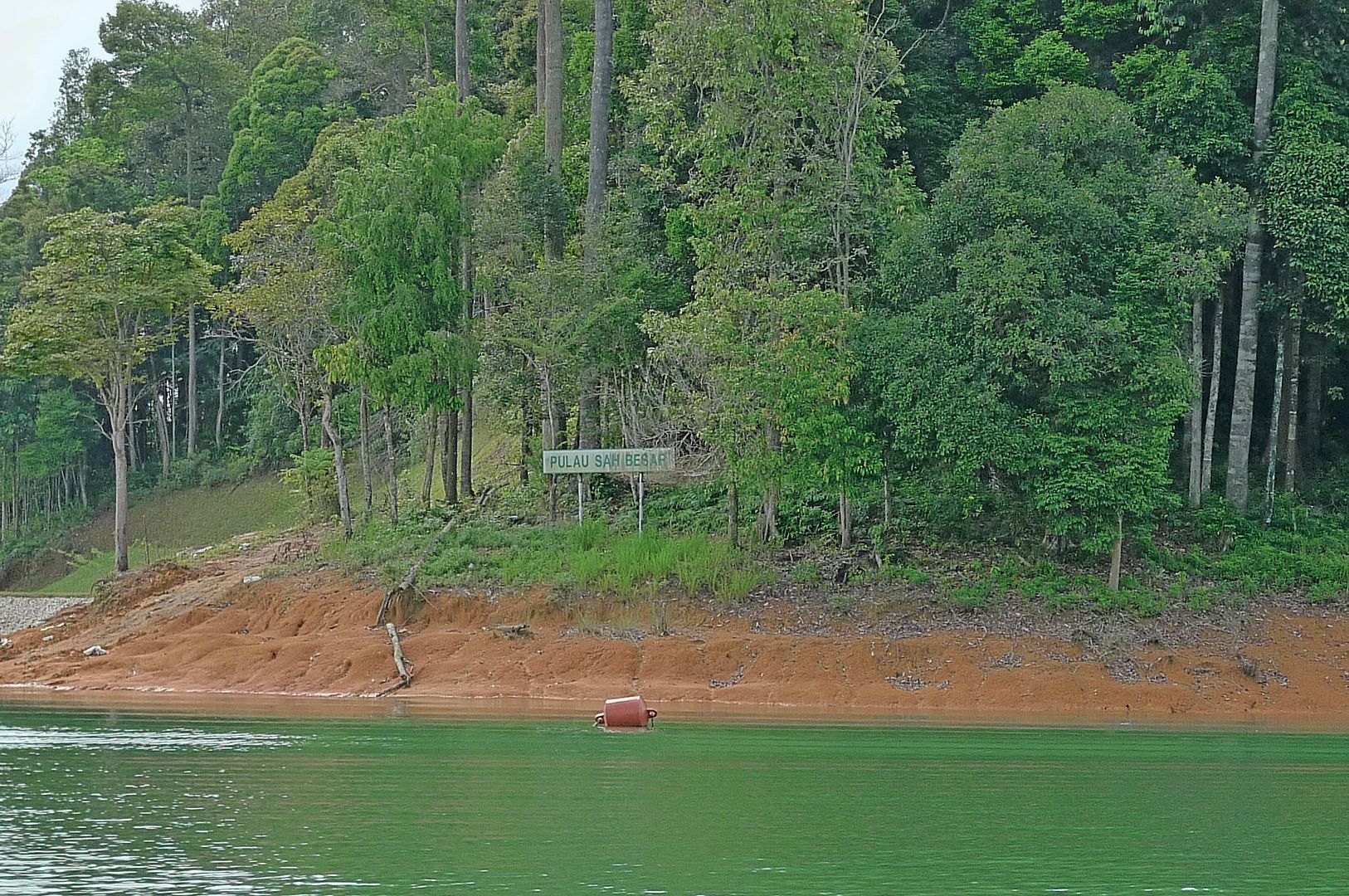 We actually passed by many islands. I did not count how many though.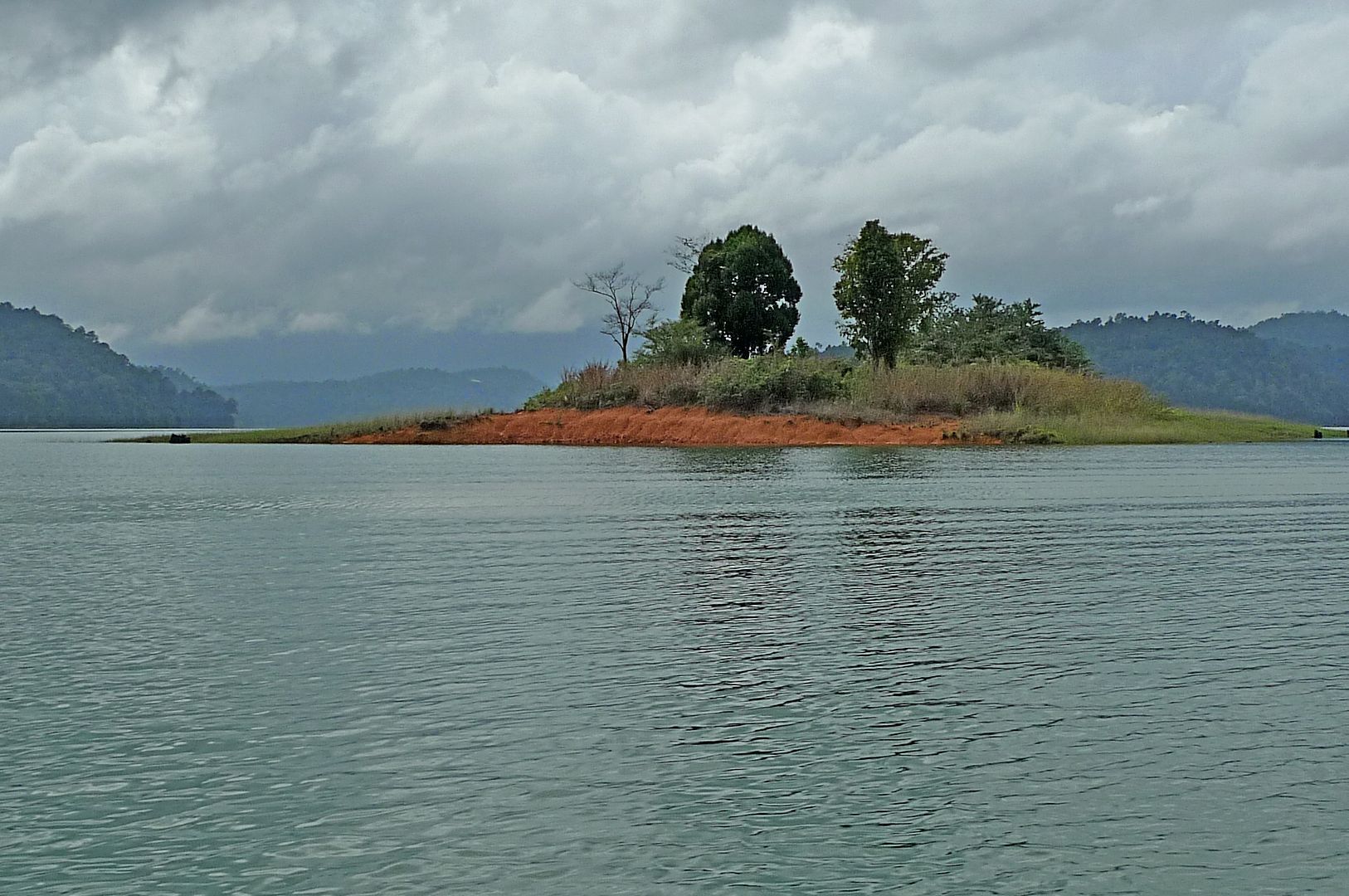 The weather was pleasant and I really enjoyed the boat ride.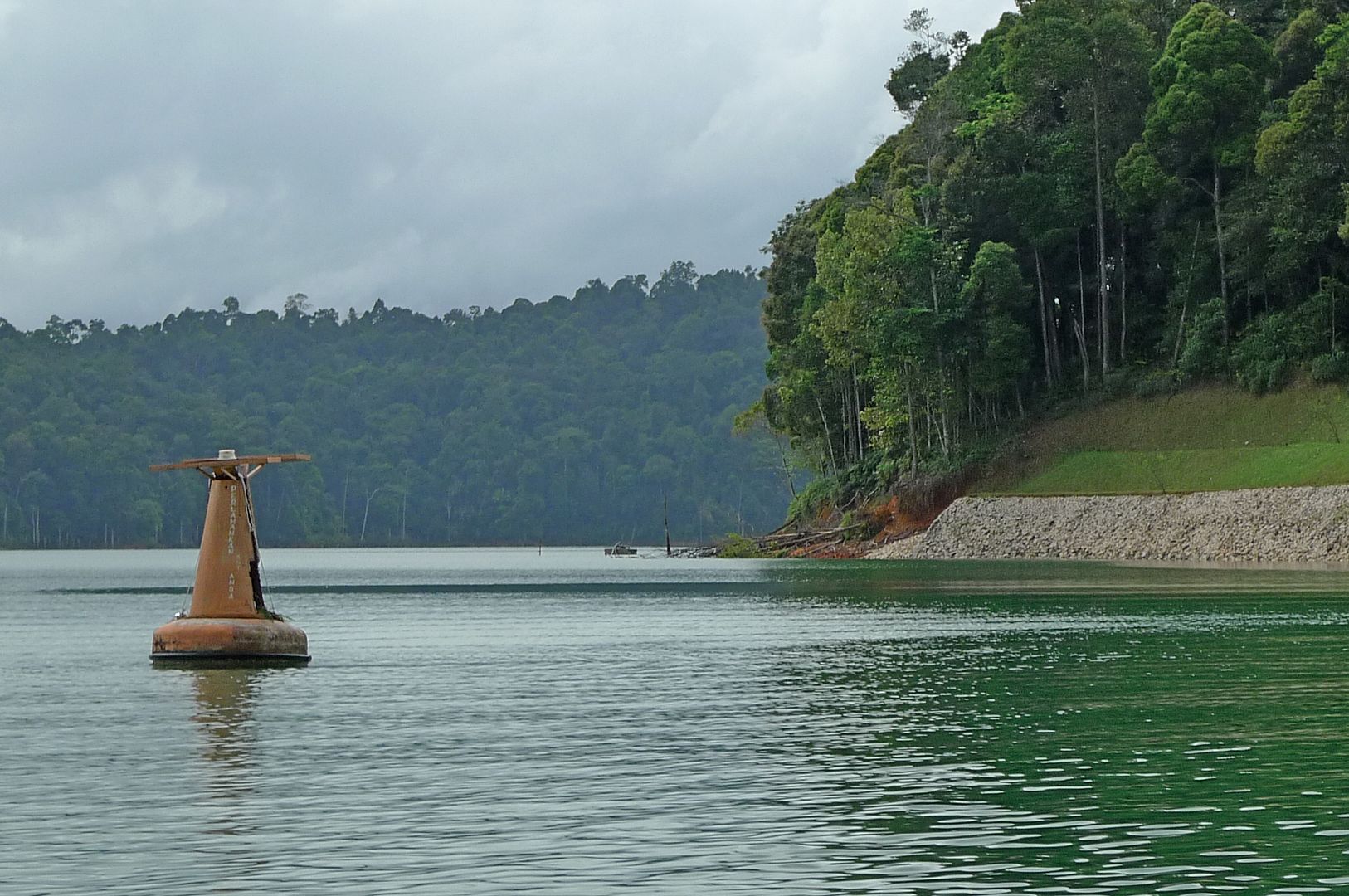 And then I saw this dead tree in the middle of the lake. It was amazing and a mesmerizing sight to behold!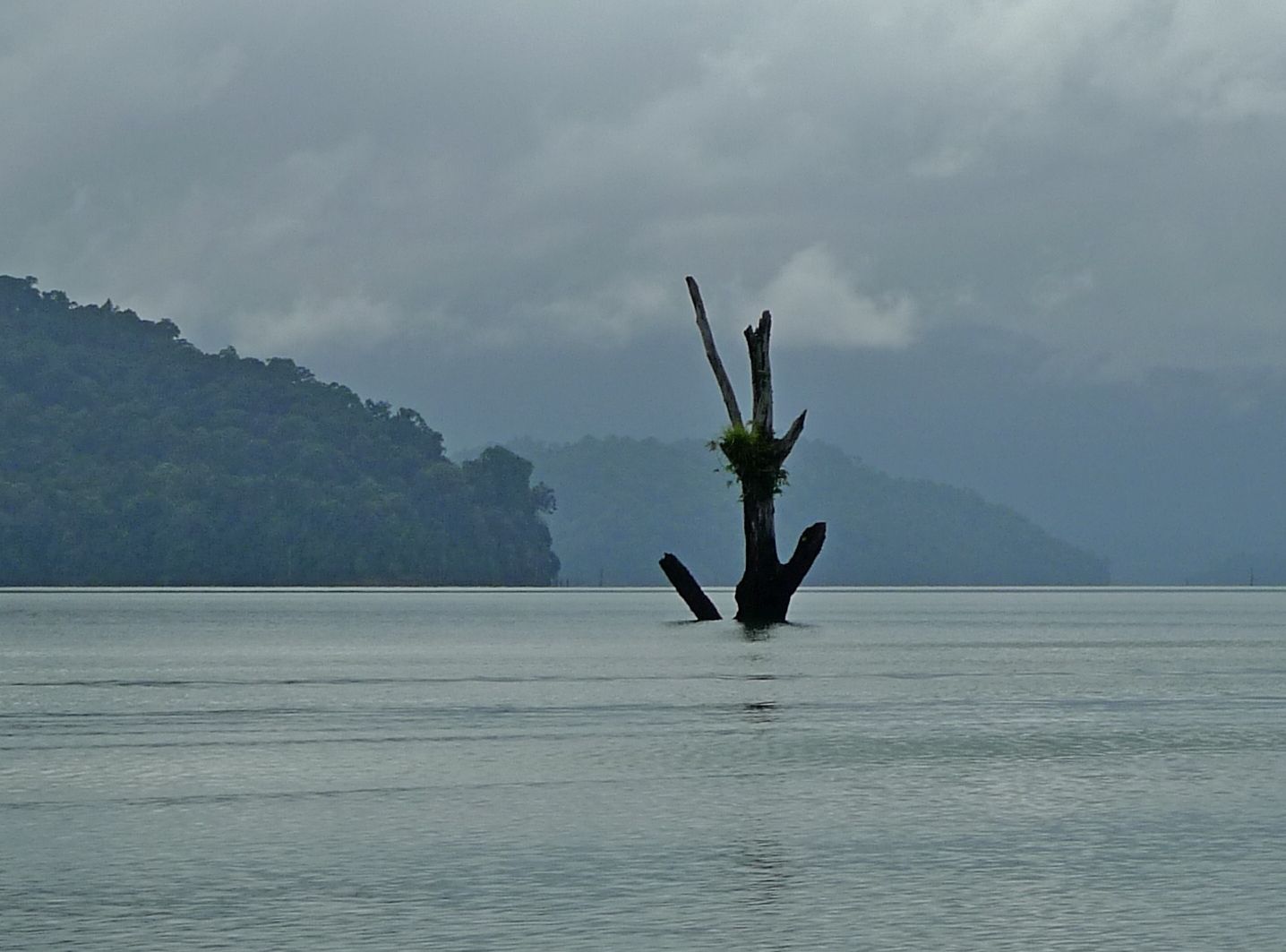 Soon after that, Herbal Island appeared in front of us.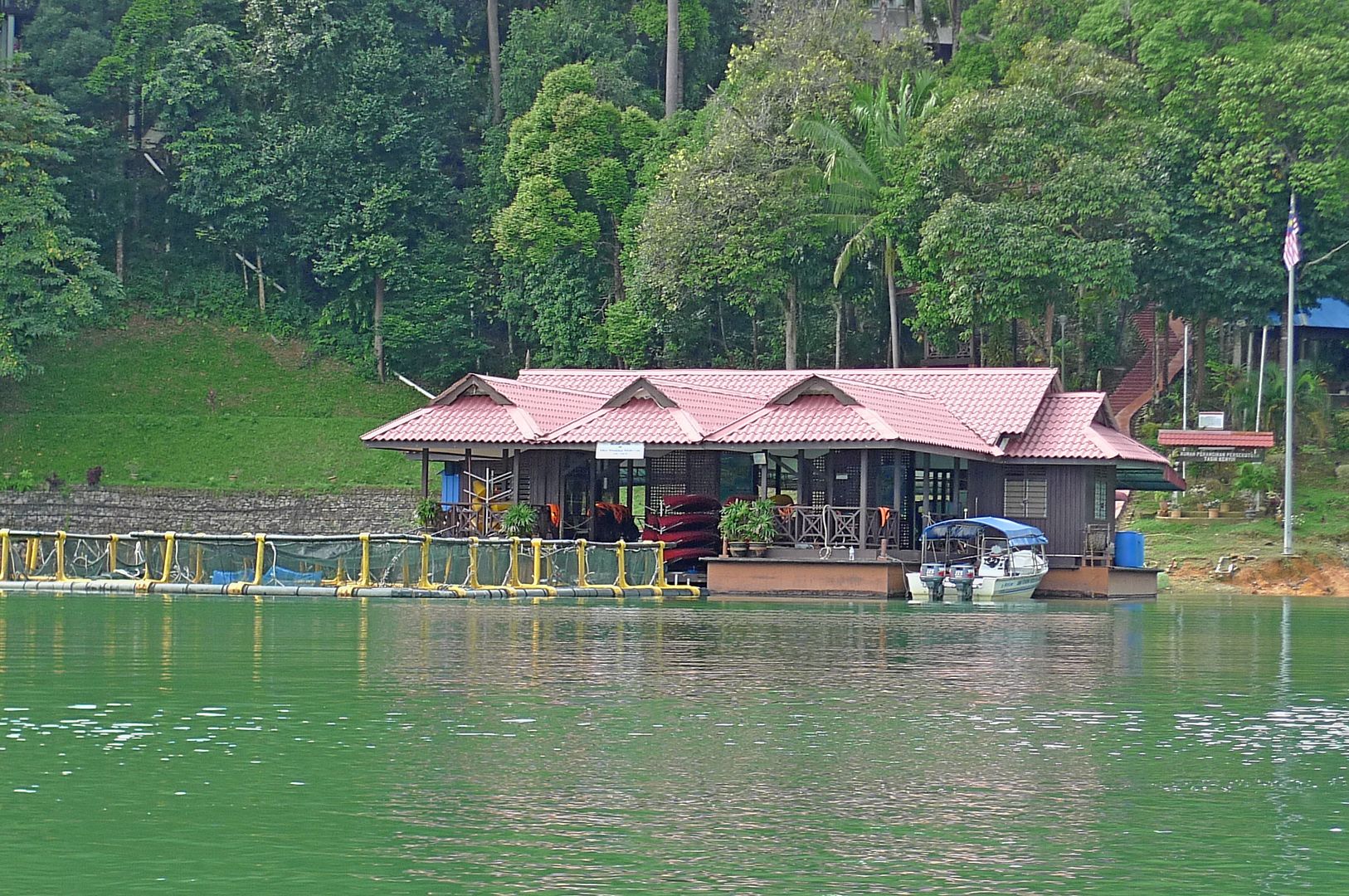 We have reached the jetty and it was time to explore the island.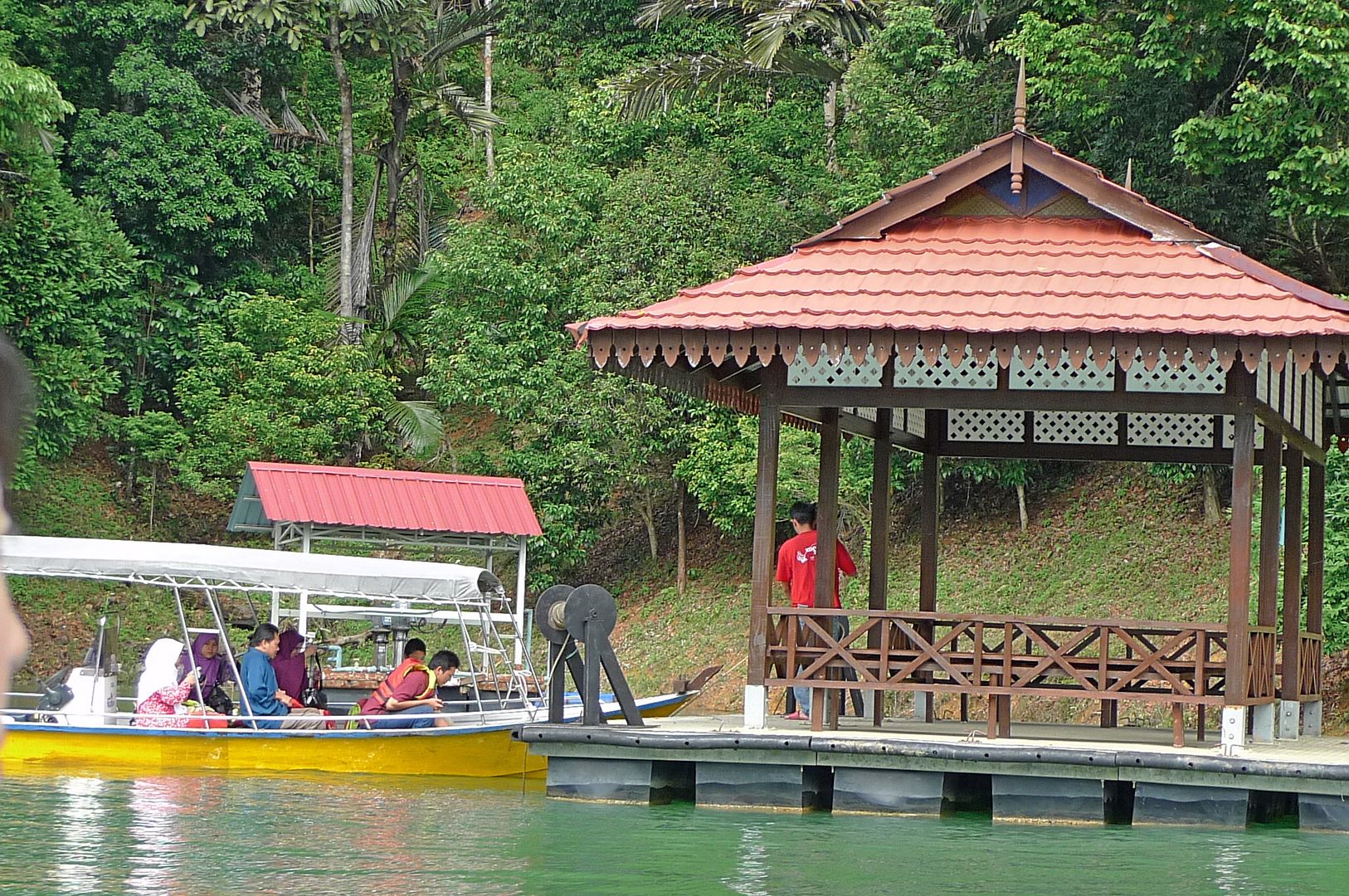 To be continued...