I did some shopping in Bali and it was fun! There were rows and rows of shops selling all kinds of souvenirs in
Seminyak
where I stayed and also in
Ubud
.
The road along
Kuta Beach
was also a shoppers' paradise and I spent quite some time there. I bought myself some nice T shirts and cushion covers at this tourist spot.
I have already announced the three winners of my
Top 3 Commenters Contest
in my
previous post
. Here they are again....(drum roll).....
No.1 Commenter :
SK
No.2 Commenter :
Jam
No.3 Commenter :
Tekkaus
Congratulations to all three!
SK
, you really went all out with a total of 70 comments! Wow! So you deserve to win 1st prize! As a 1st prize winner, you get to be the first person to choose which souvenir you want among all the souvenirs below.
Jam
, it's good to know that you finally win a prize from me! And you know, I am so excited to join you for our Cambodian trip this July! Looking forward to that!! As 2nd prize winner with a total of 20 comments, you get to choose your souvenir after SK chose his.
Tekkaus
, I still remember you won that mini mahjong tiles from my Guilin trip last year. Good to know you are winning again this time with 13 comments. Choose your souvenir after Jam chose his.
And here are the souvenirs from Bali....
#1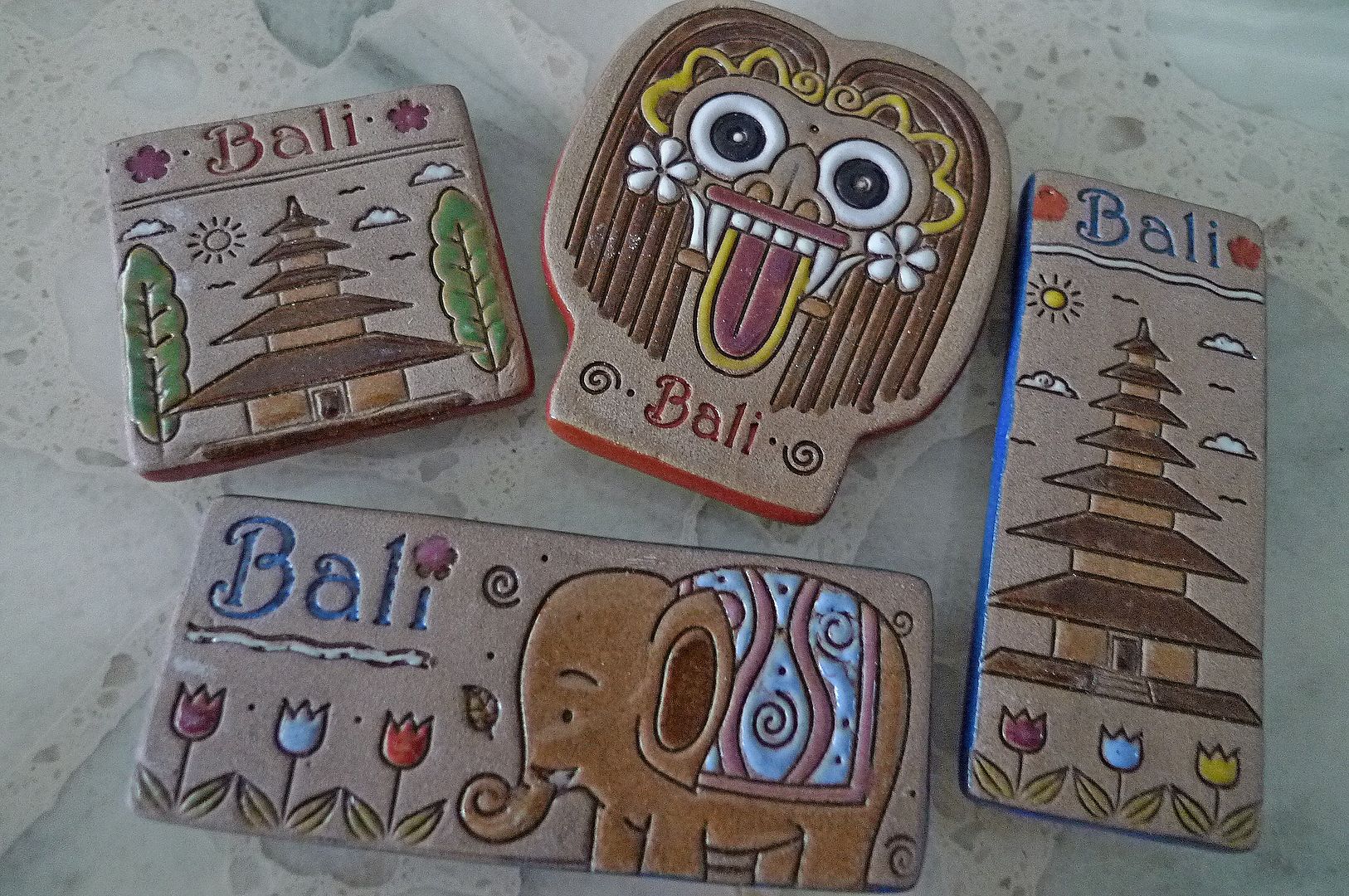 Fridge magnets (choose one). Bought these from a nice souvenir shop along the touristy
Kuta Beach
road.
#2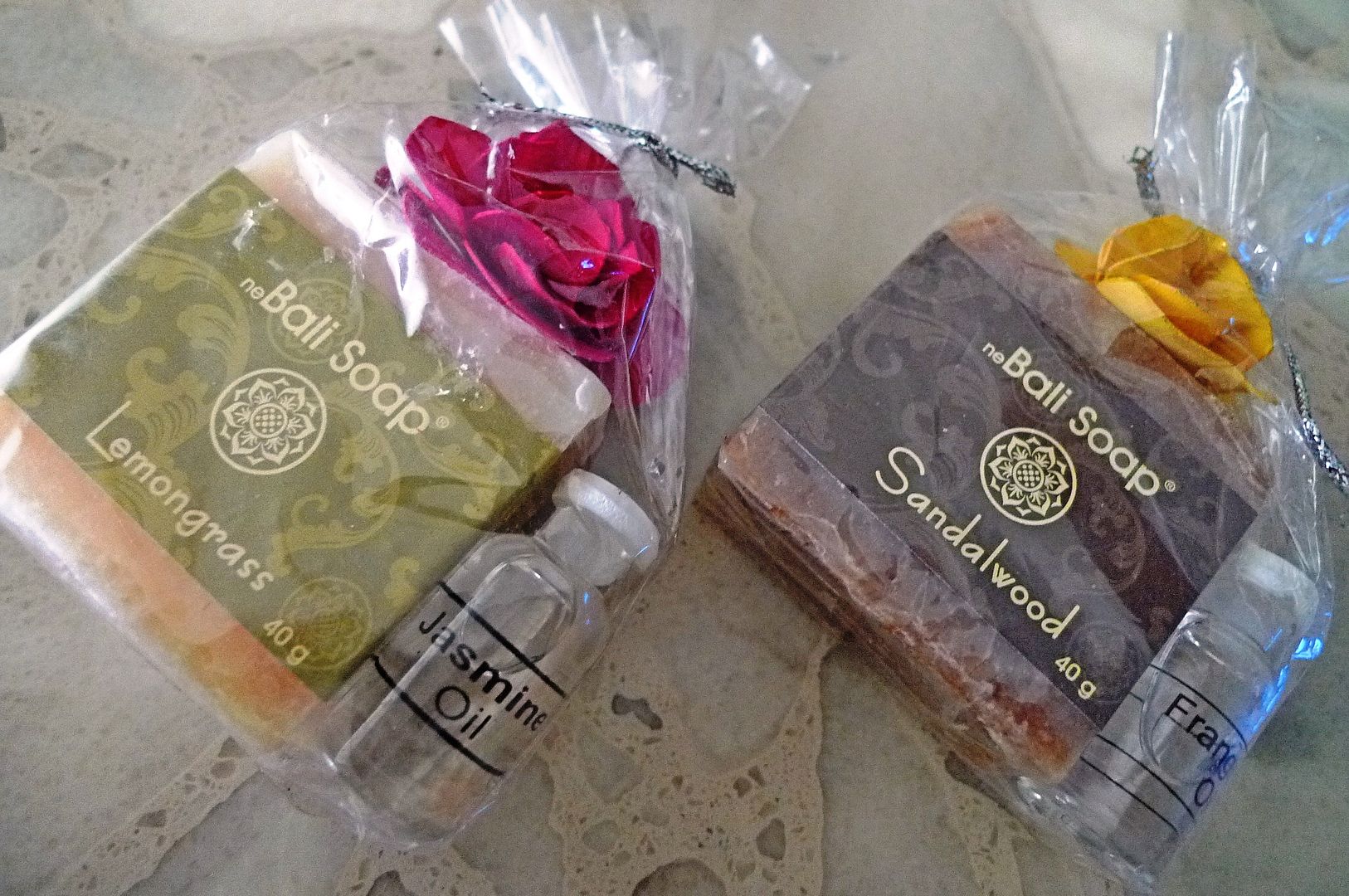 Bali soap with oil. (Sorry Lemongrass soap + Jasmin oil taken. Only Sandalwood soap + Frangipani oil or Frangipani soap + Frangipani oil available). Bought these from a shop along
Monkey Forest Road
in
Ubud
.
#3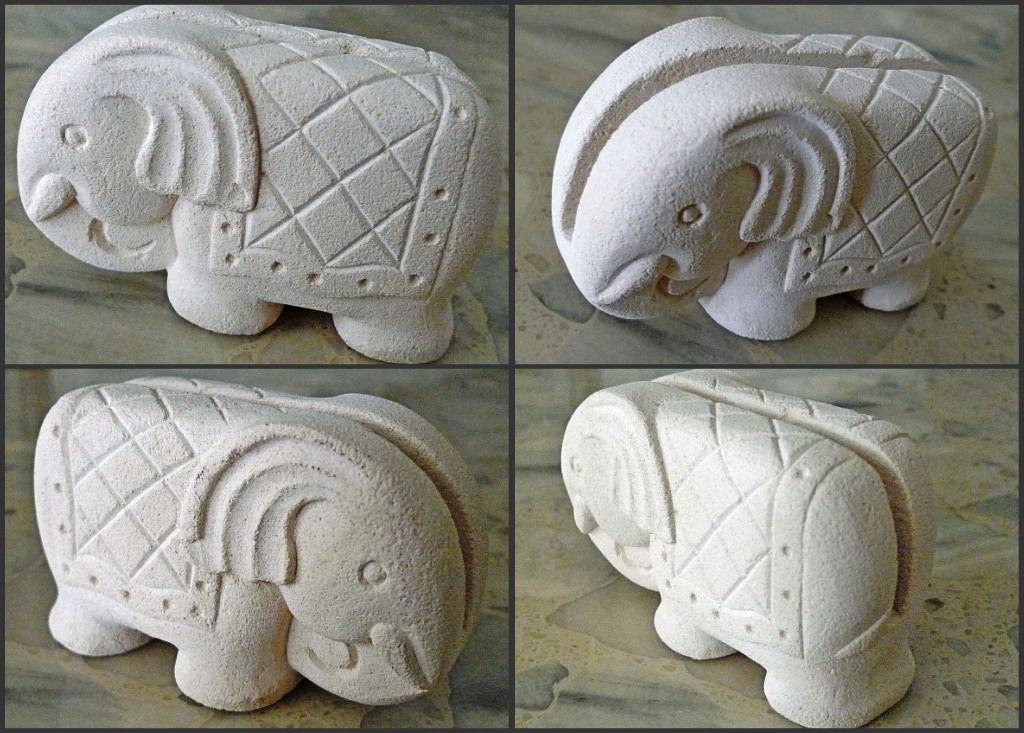 Elephant sandstone card holder. I am showing this in four different angles. Haha! Bought this cute card holder from the same shop I bought the fridge magnets above.
#4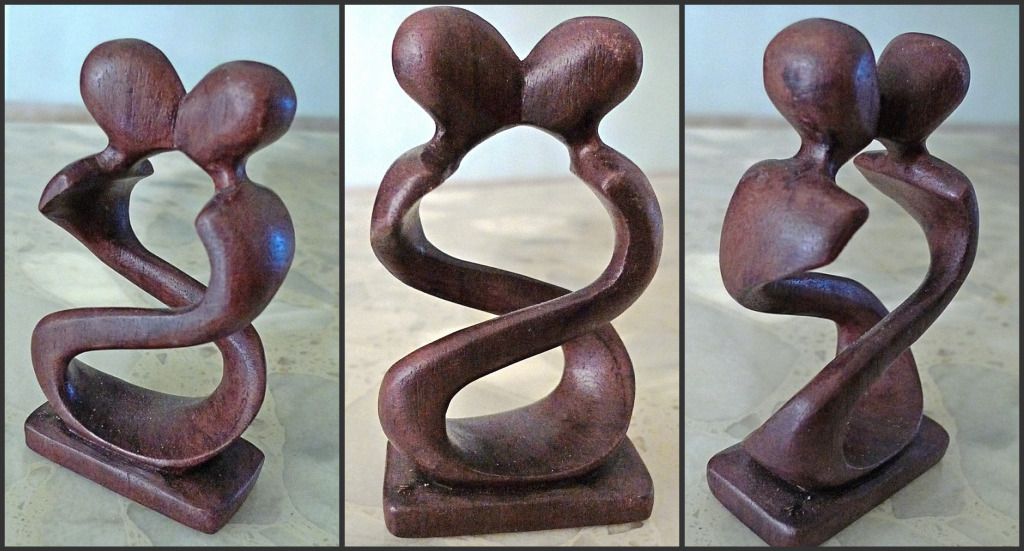 I call this kamasutra statue! LOL! It's about 2 inches long and 4 inches tall. I am showing it from 3 different angles. Only thing is I am not sure if the two lovers here are of the opposite sexes or the same sex. What do you think?
I bought this special statue from a shop along
Monkey Forest Road
in
Ubud
. I actually asked the shop owner if these are 2 gay lovers and he said he had no idea! Haha! Oh well, I just thought it looked quite artistic.
#5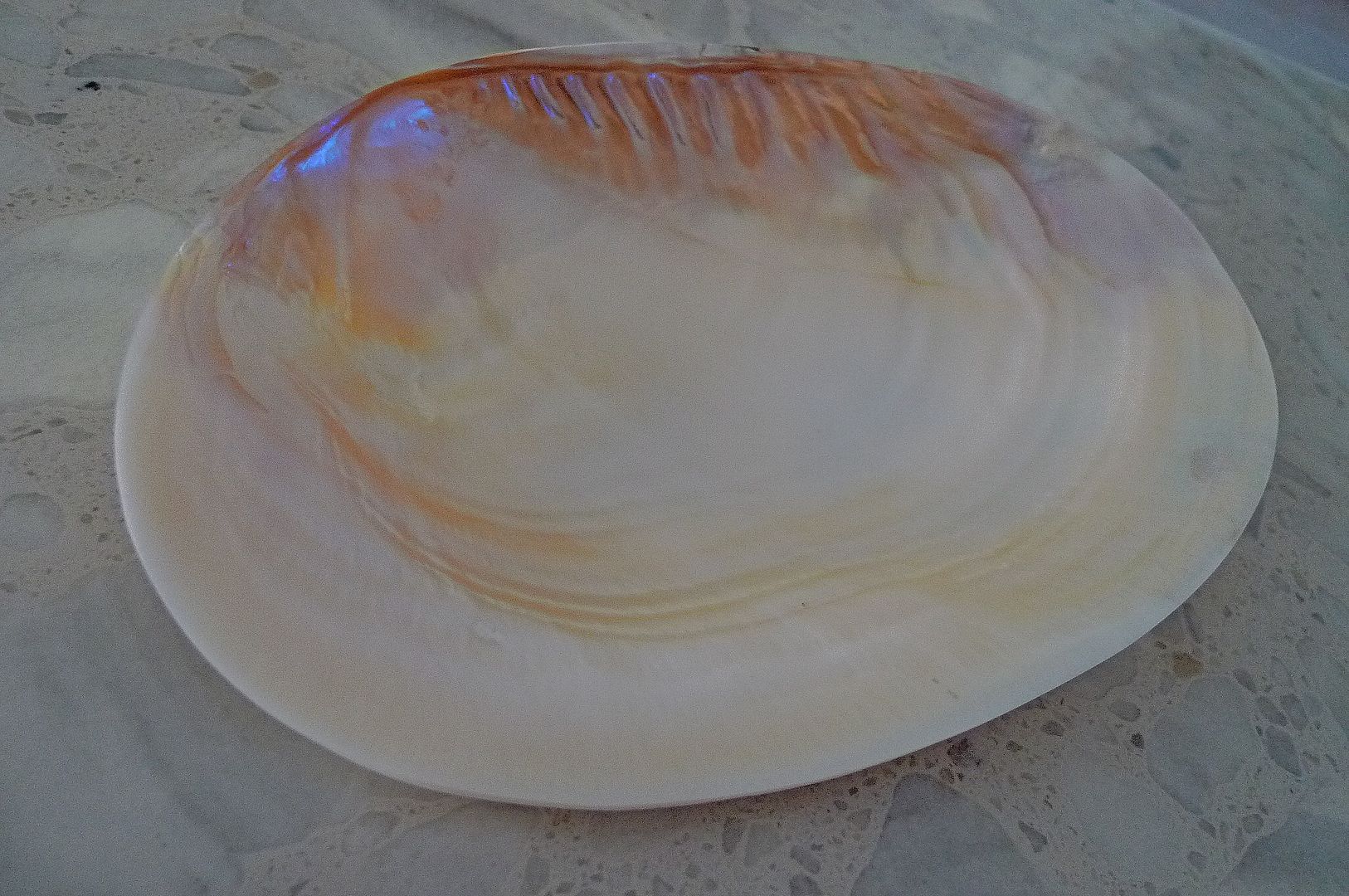 Maldives plate hand made from shell. Make nice decoration in your home. It's about 9 inches long and 5.5 inches wide. Bought it at
Kumbasari
market in
Denpasar
. I asked the seller to choose 2 good ones from the hundreds that were being sold there!
The photo below shows the bottom part of the plate.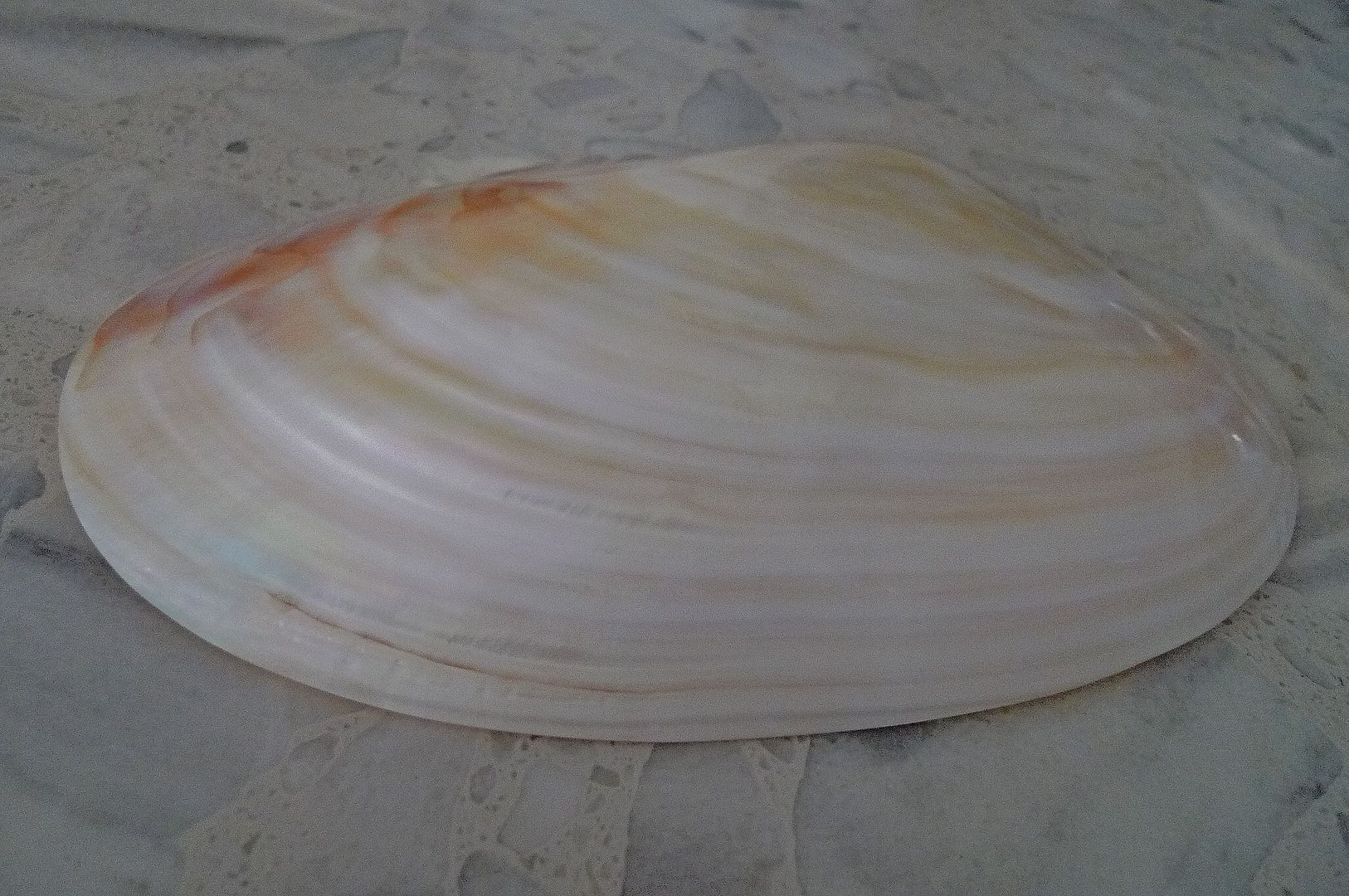 I think my photo did not do this plate justice. It definitely looks more beautiful than what my photo shows!
#6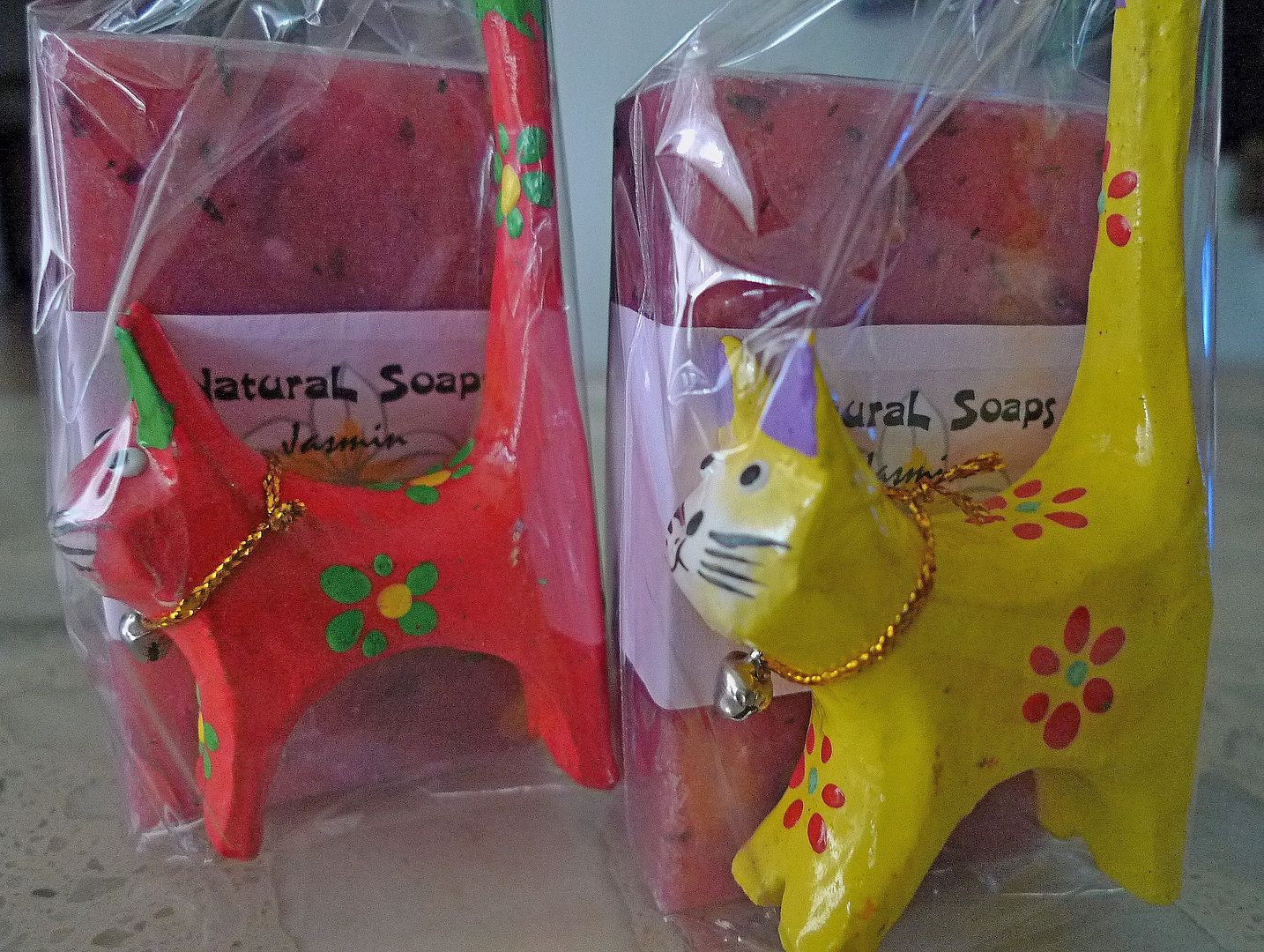 Also from the
Kumbasari
market, I found these cute natural jasmine soaps with wooden toy cats. (Choose the red or the yellow cat)
#7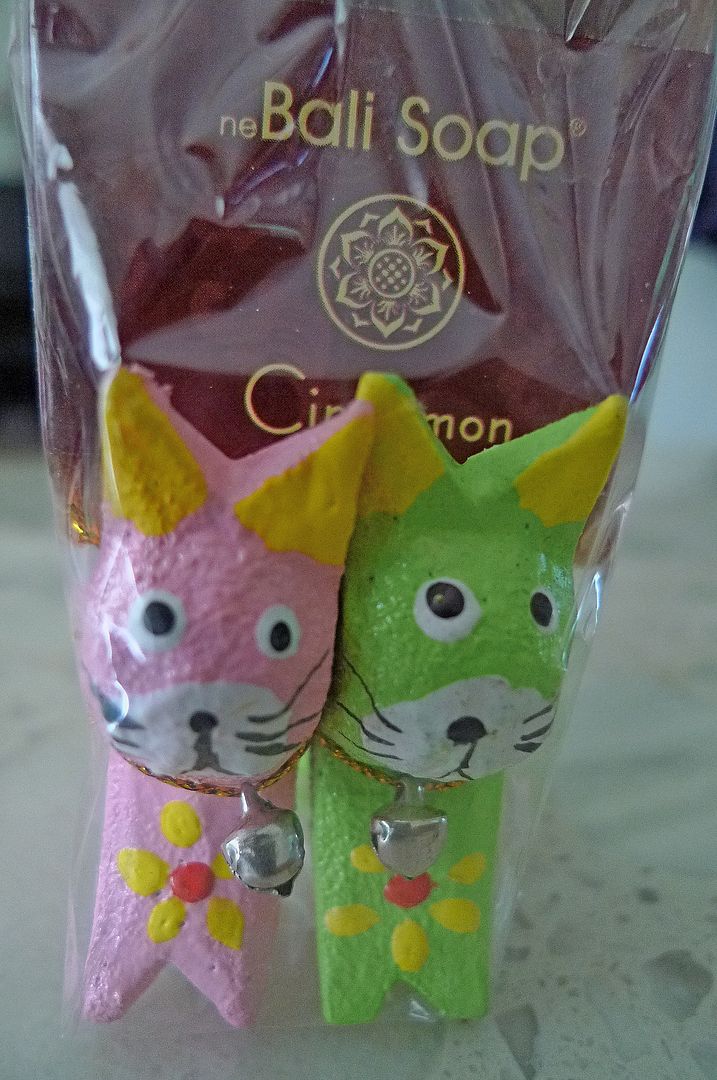 Cinnamon Bali soap with a couple of cute wooden cats. If you fancy cats and the smell of cinnamon, you will like this gift! I bought this at the same shop I bought the Bali soaps above.
#8
Mini bell made from clay. Bought this from the same shop I bought the fridge magnets.
#9
Cute piggy bank from a shop in
Seminyak
. Showing it from different angles. It is about 8 inches long, 5 inches wide and 6 inches tall. There is a slot at the top for you to put in your coins or money and you can open the mouth/nose to take out your savings! LOL!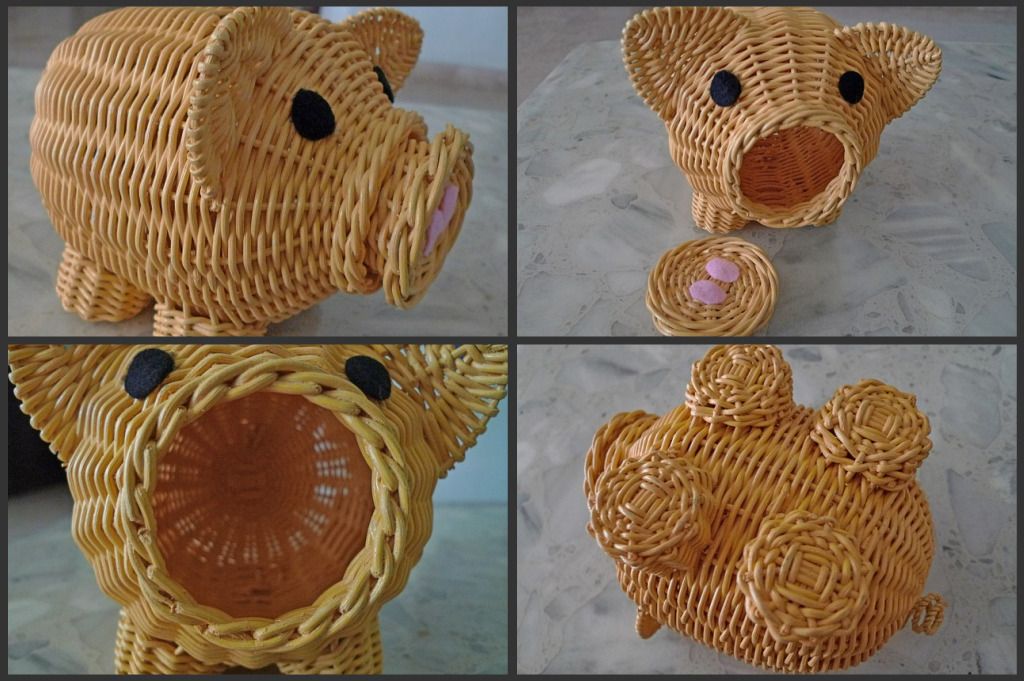 I just had to show more photos of this cute little pig! Haha!
#10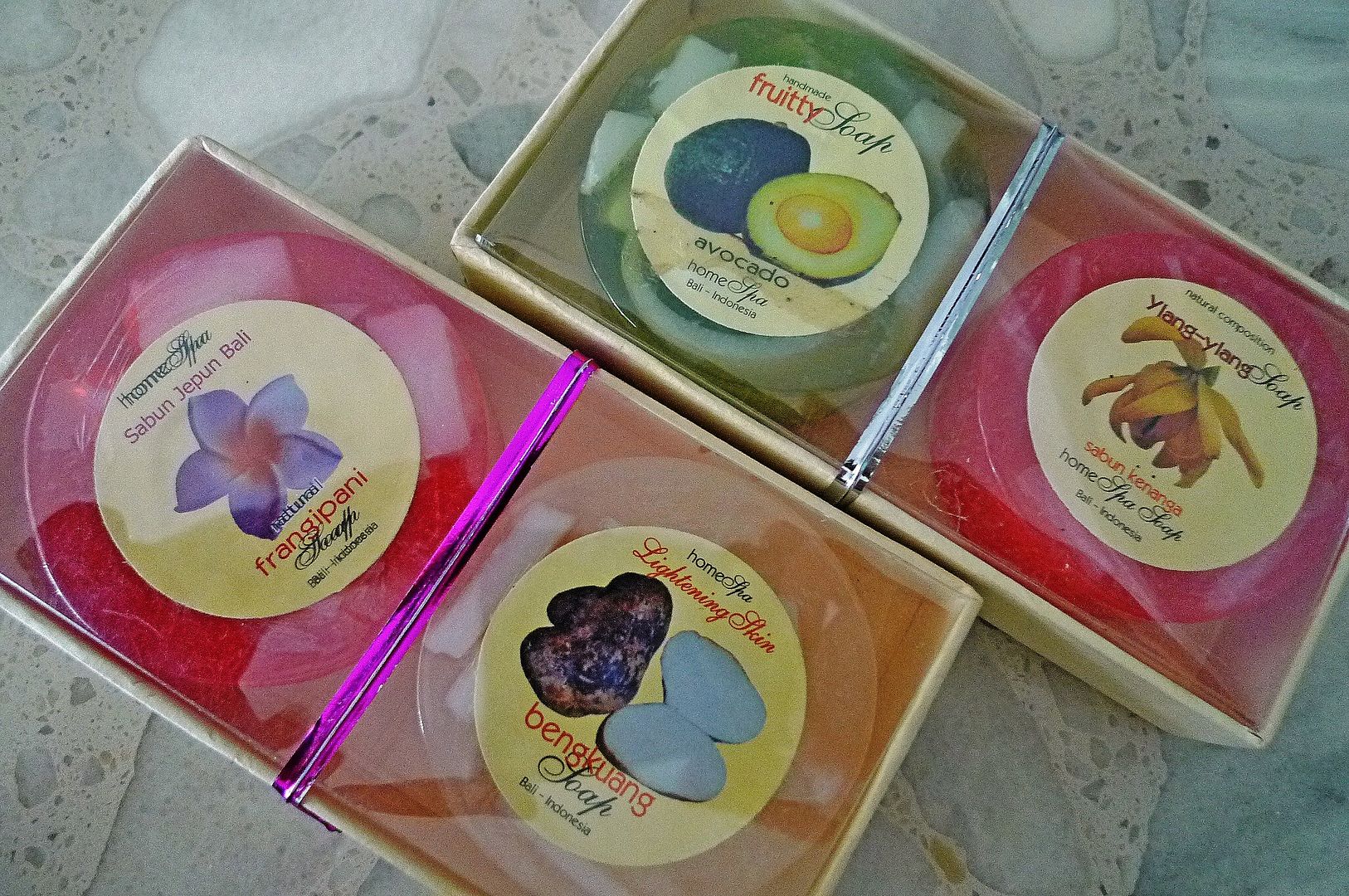 More soaps from a shop in
Kuta Beach
. Choose between Frangipani + Bengkuang flavour and Avocado + Ylang Ylang. The shop owner told me these are high quality soaps but I cannot guarantee that! Haha!
#11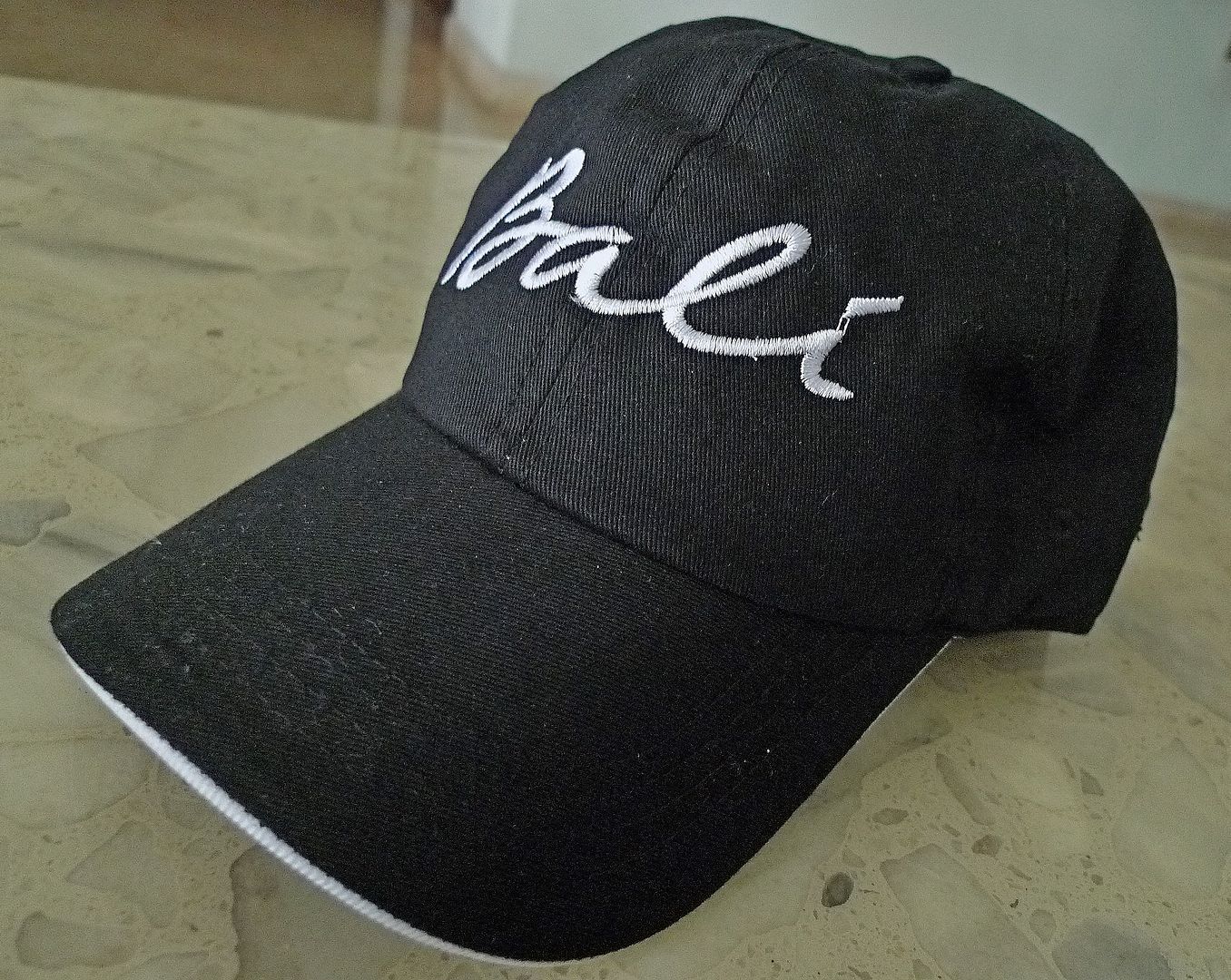 Bali cap from a shop in
Seminyak
. However, sorry to say someone had taken this cap so it's no longer available!
#12
Bali is full of shops selling arts and sculptures. I saw this nice kamasutra art (love the colour!) that looks like that kamasutra statue above in one of the shops along
Kuta Beach
. It is a high quality 10 x 12 inches oil painting which you can frame and hang on the wall of your house.
#13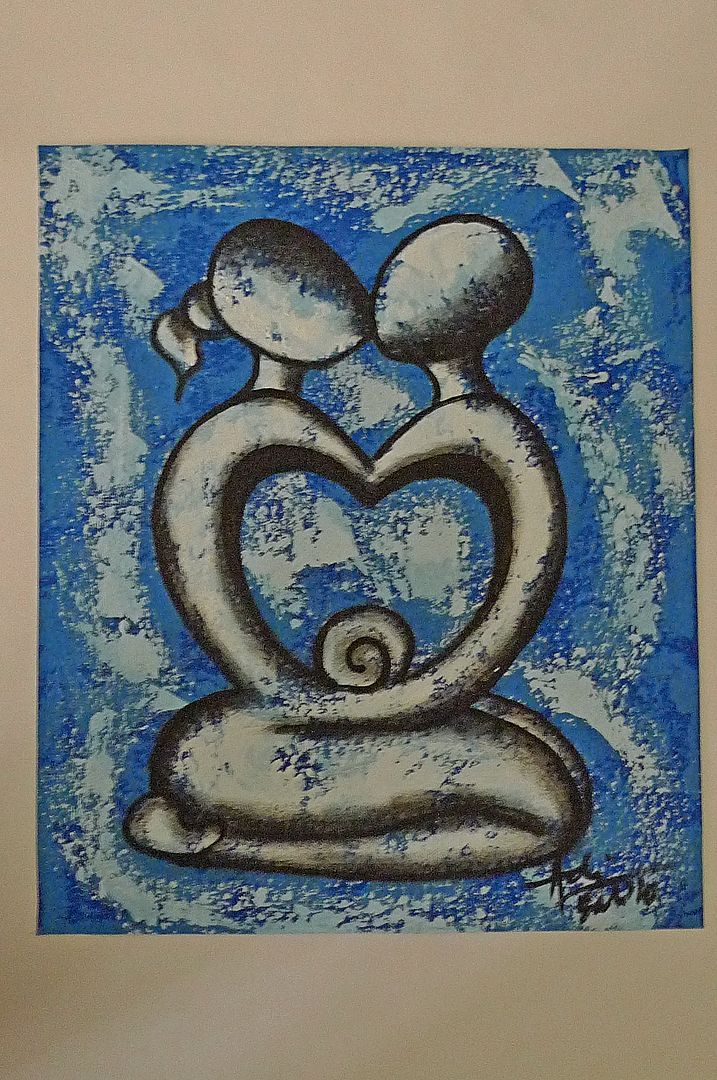 If you prefer a more 'heterosexual' painting with blue background, then choose this one : )
To all the 3 winners, please choose your souvenirs, leave a comment here and email me your address so that I can mail these souvenirs to you!
Coming up next : What I Ate In Bali