After leaving
Jenggala Keramik
in Jimbaran, my friend and I asked our driver to drop us at
Bali Collection
in
Nusa Dua
.
By the way, we hired this driver earlier at the cost of 400,000 rupiah a day. He was a very pleasant and friendly driver and would proved to be invaluable to us for the remaining parts of our trip in Bali.
Nusa Dua is a high class resort-like enclave in Bali where you can find some of the best international 5-star hotels and resorts. The place reminded me of places like Beverly Hills in USA which I saw on TV with manicured lawns, and huge expensive looking properties.
And the Bali Collection in Nusa Dua is a shopping complex with an outdoor mall feel complete with restaurants and outdoor dining.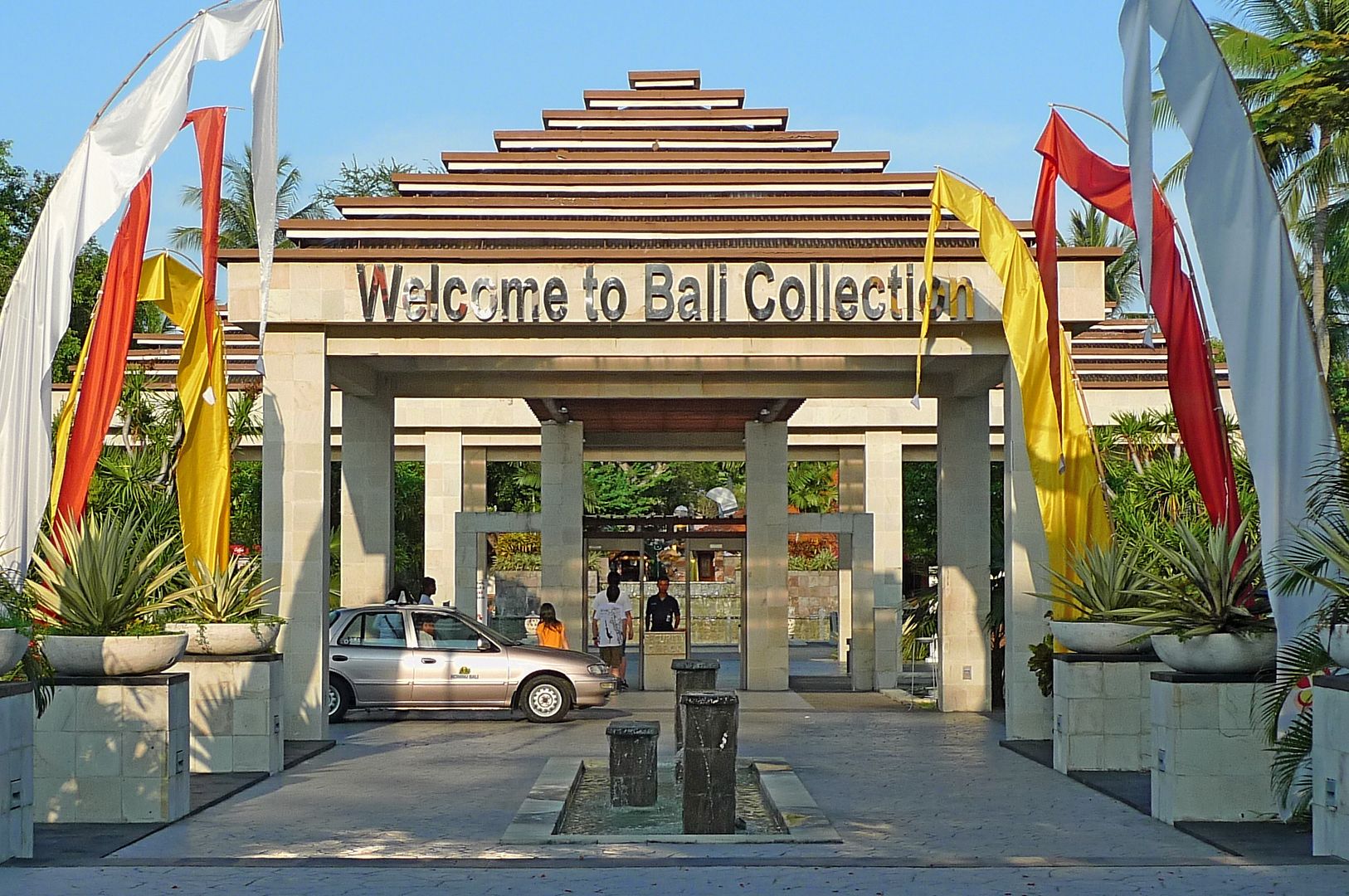 Here's the map of the place.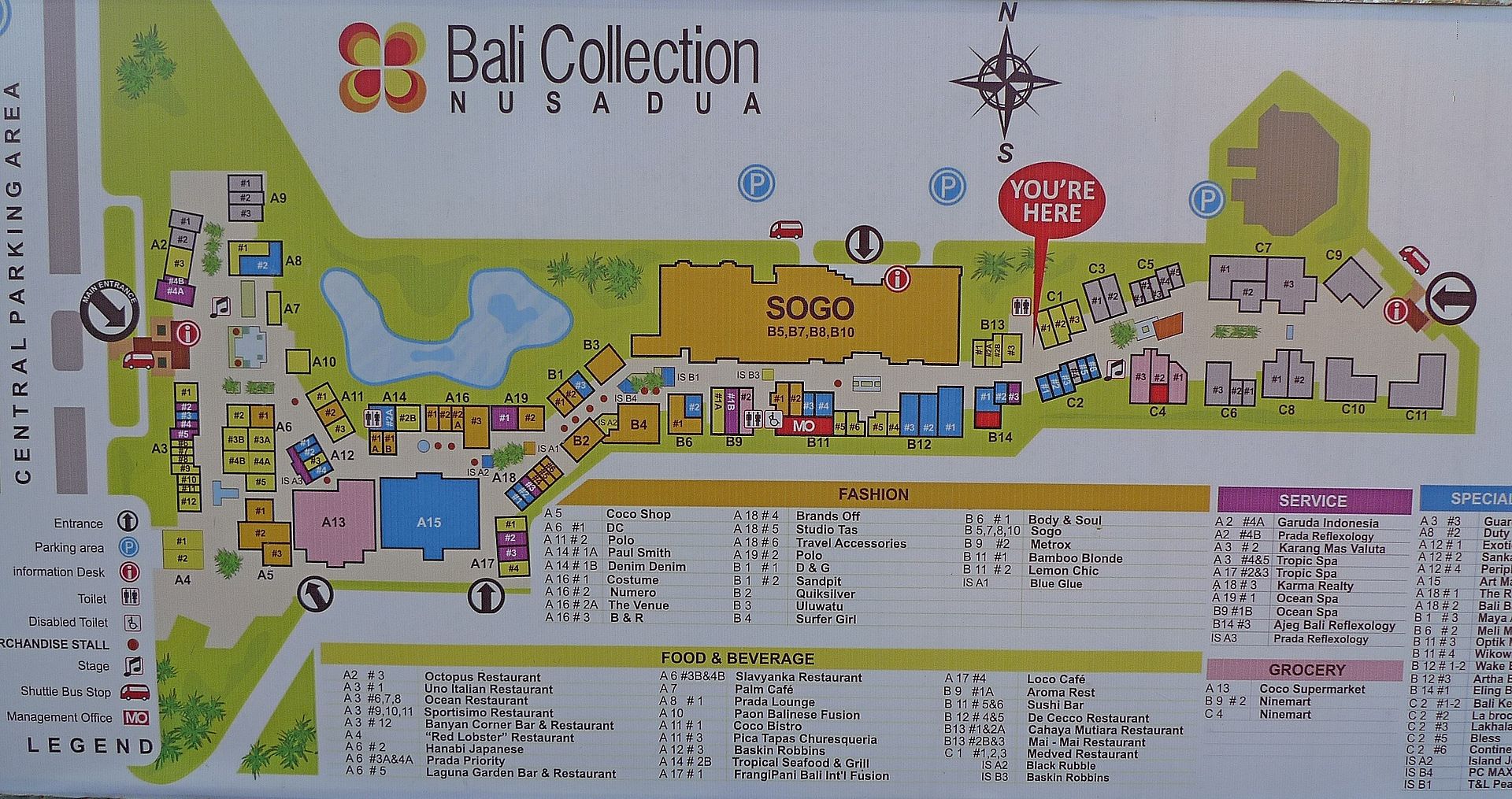 I did not take many photos here. It was a huge place and we just did some window shopping.
I saw these fine looking sandstone sculptures at one of the shops there.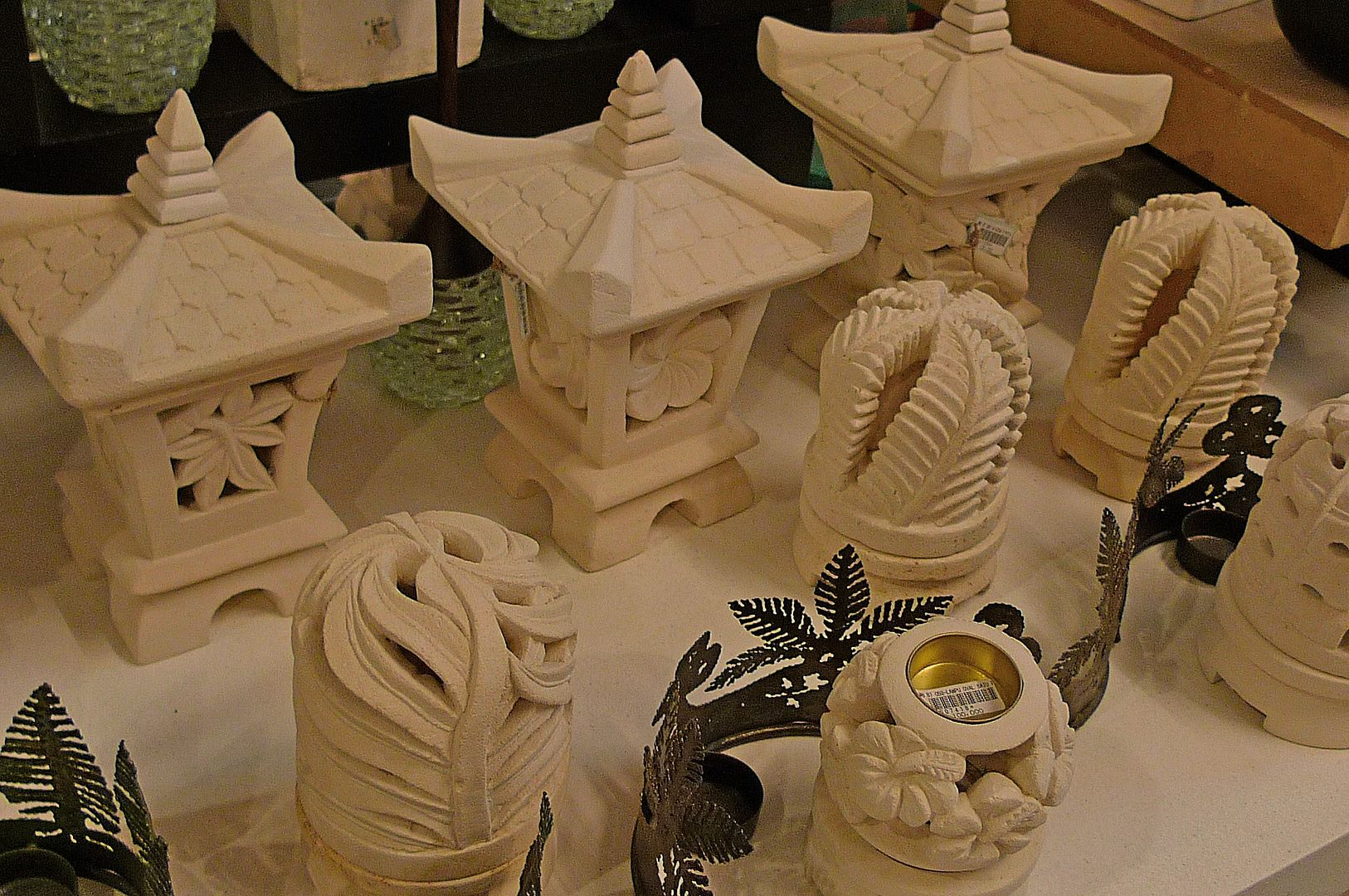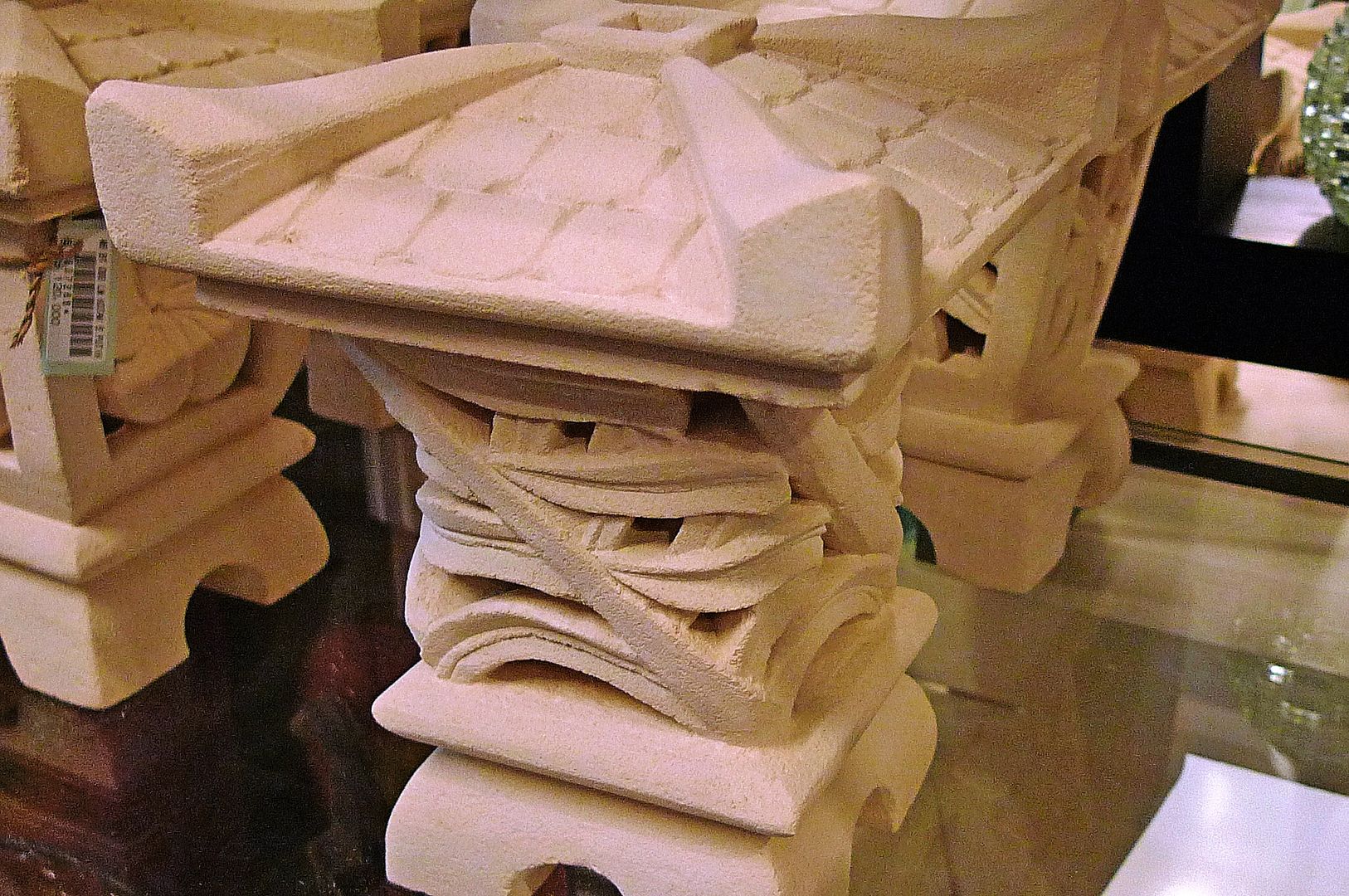 Almost thought of buying this one below because of its very skillful carvings, but decided against it.
Although it costs about 100,000 rupiah (RM36), it was still much cheaper than buying this sandstone carvings in Malaysia.
We passed by this Tropic Spa and almost wanted to go in but we decided not to.
Two of our friends would be arriving at 7pm and checking in at the
Mercure Hotel
at
Jalan Pantai Kuta (Kuta Beach)
so we got our driver to drove us there.
However, it was still early and since there was time to kill, we walked along the Kuta Beach road and patronised some of the shops there.
The above is a photo of Starbucks at Kuta Beach. I like the building!
One of the shops had these cute hens for sale. They are for you to store your chicken eggs!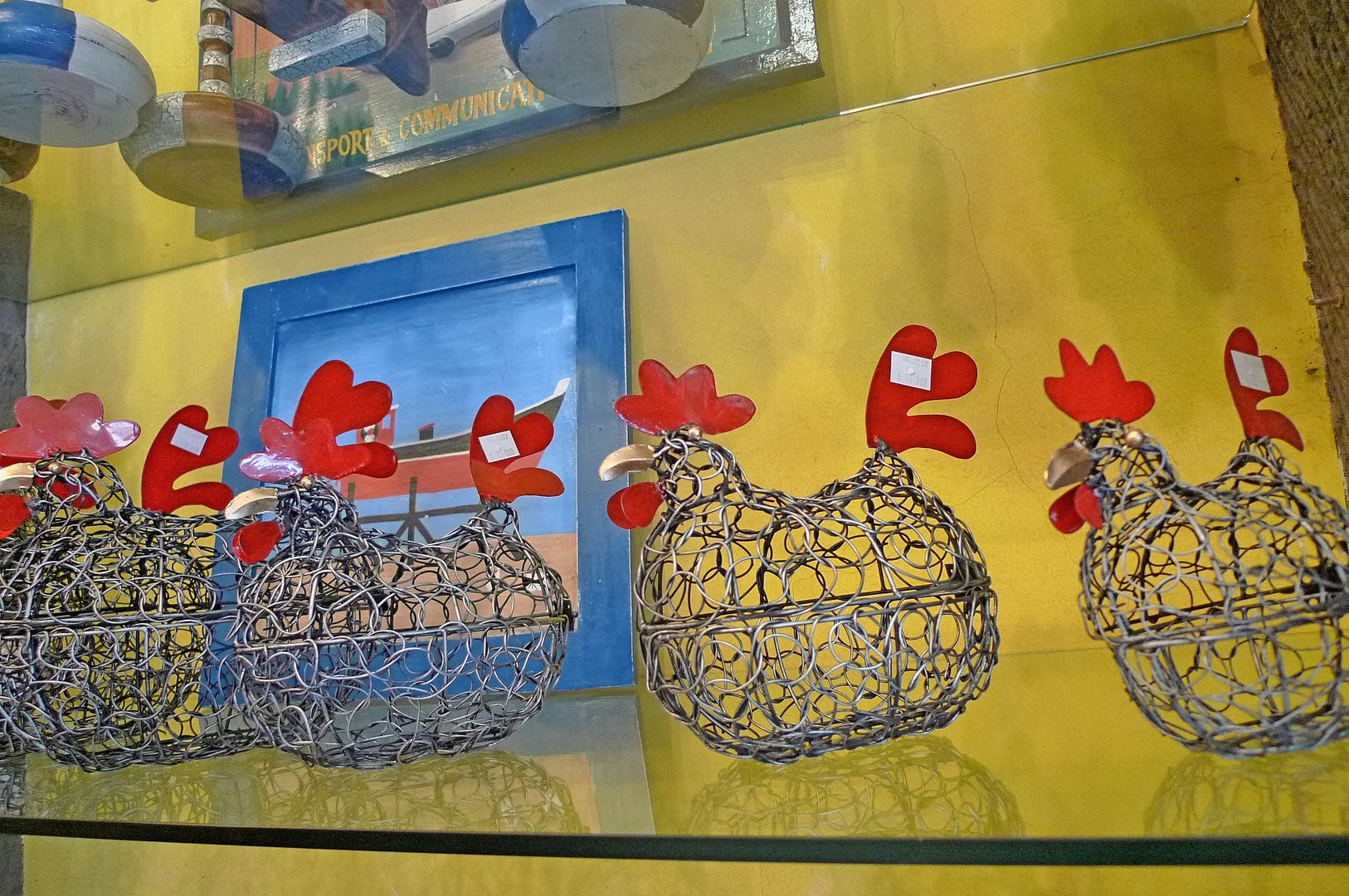 Would you like these "Welcome" signs at the front entrance of your house?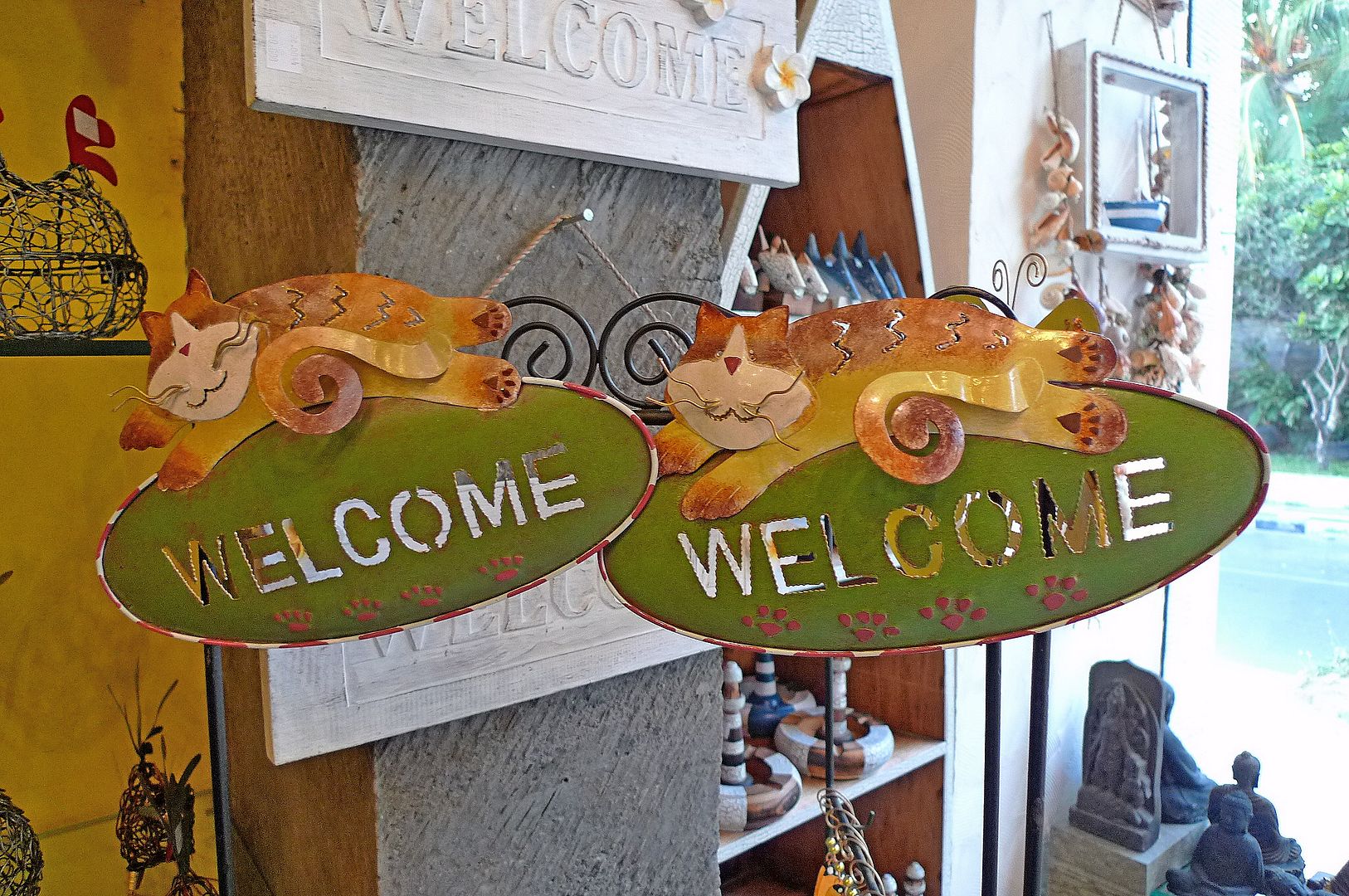 Well, my friend bought the hen but I did not buy anything. I was pretty sure the hens would make quite nice souvenirs but they were a little too big for me!
We then took a stroll along Kuta Beach, which was a popular surfers' beach. I was surprised to see more locals than tourists at this beach.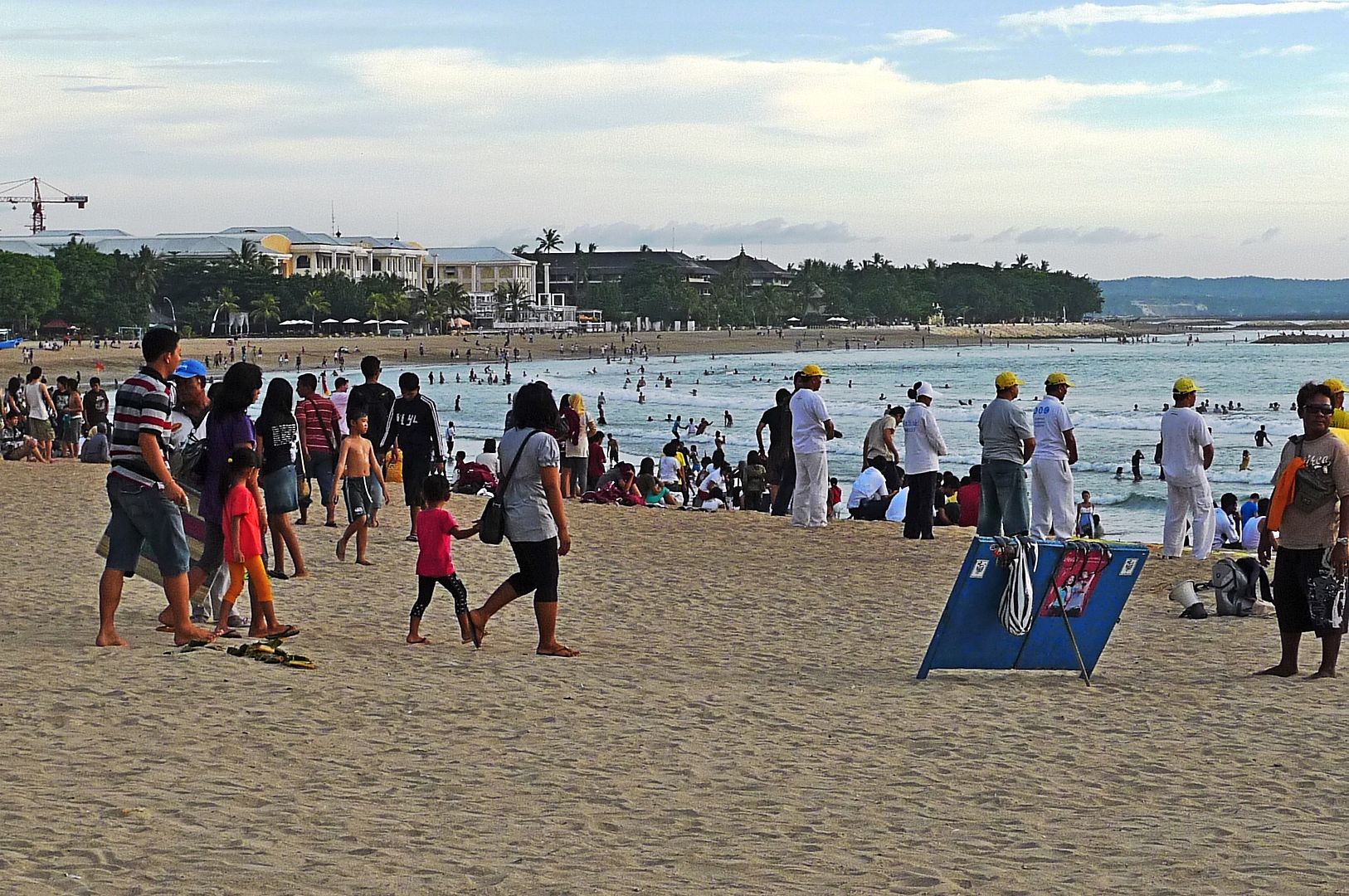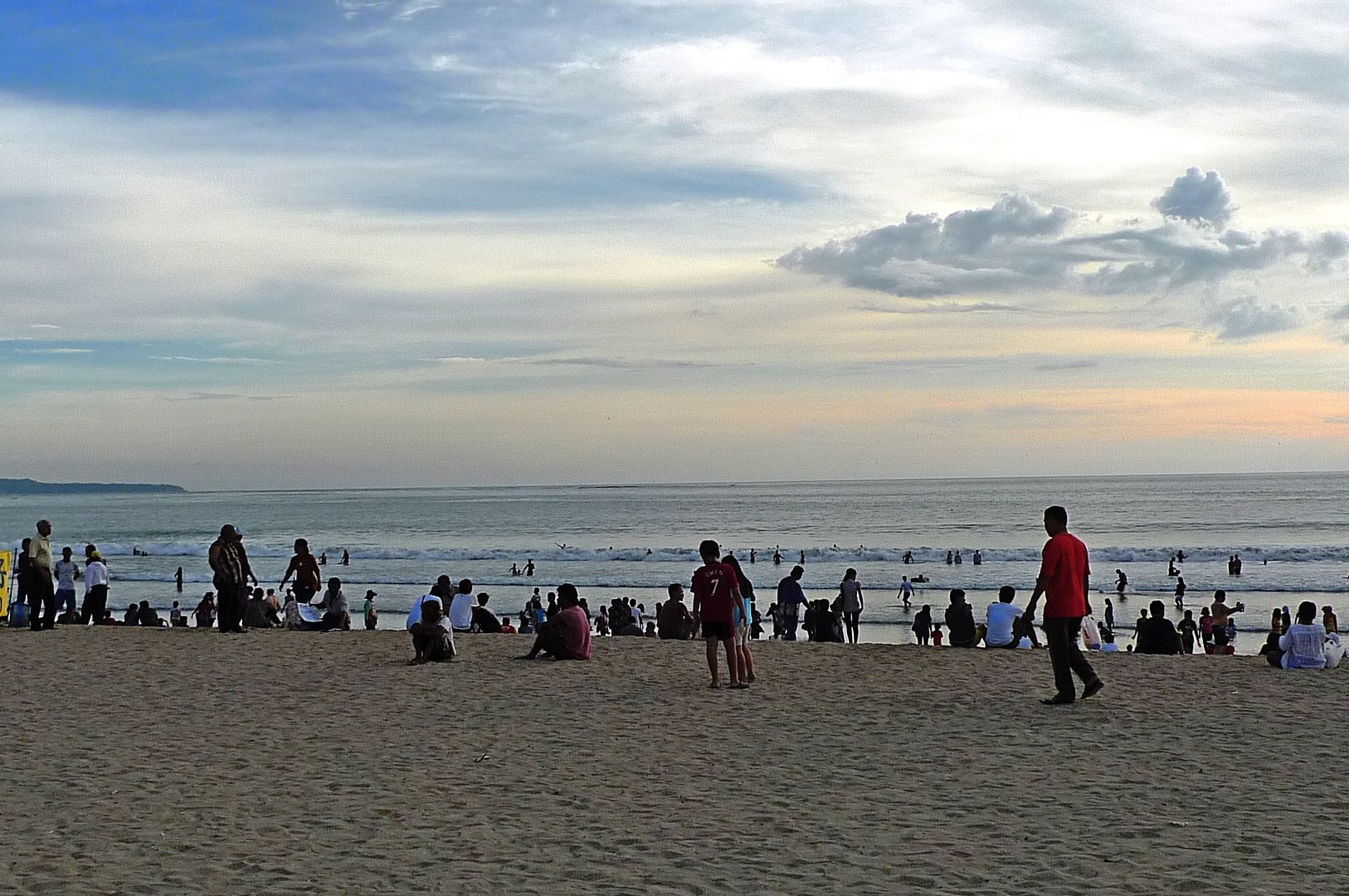 The beach was just like any ordinary beach to me - nothing special or interesting about it. I guess if I really wanted to go to the beach, I would rather go for
Carribean holidays
. I could just imagine those Carribean islands with their white sandy beaches and crystal clear turquoise waters! Heavenly!
After strolling for some time, we went over to Mercure Hotel opposite to wait for our friends. They arrived at about 7.30pm and after checking in, we got our driver to drive us to
La Luciola
for dinner.
La Luciola is a beach-front Italian restaurant located at Jalan Raya Petitinget. Reservations is compulsory so we had earlier made our reservations.
The food was nice but unfortunately I could not show any photos here as they did not turn out well due to the lack of lighting in this restaurant. Yes, it was so dark I could hardly read the menu and had to ask the waiter for a torchlight!
Oh, if you really want to see a photo, here's one!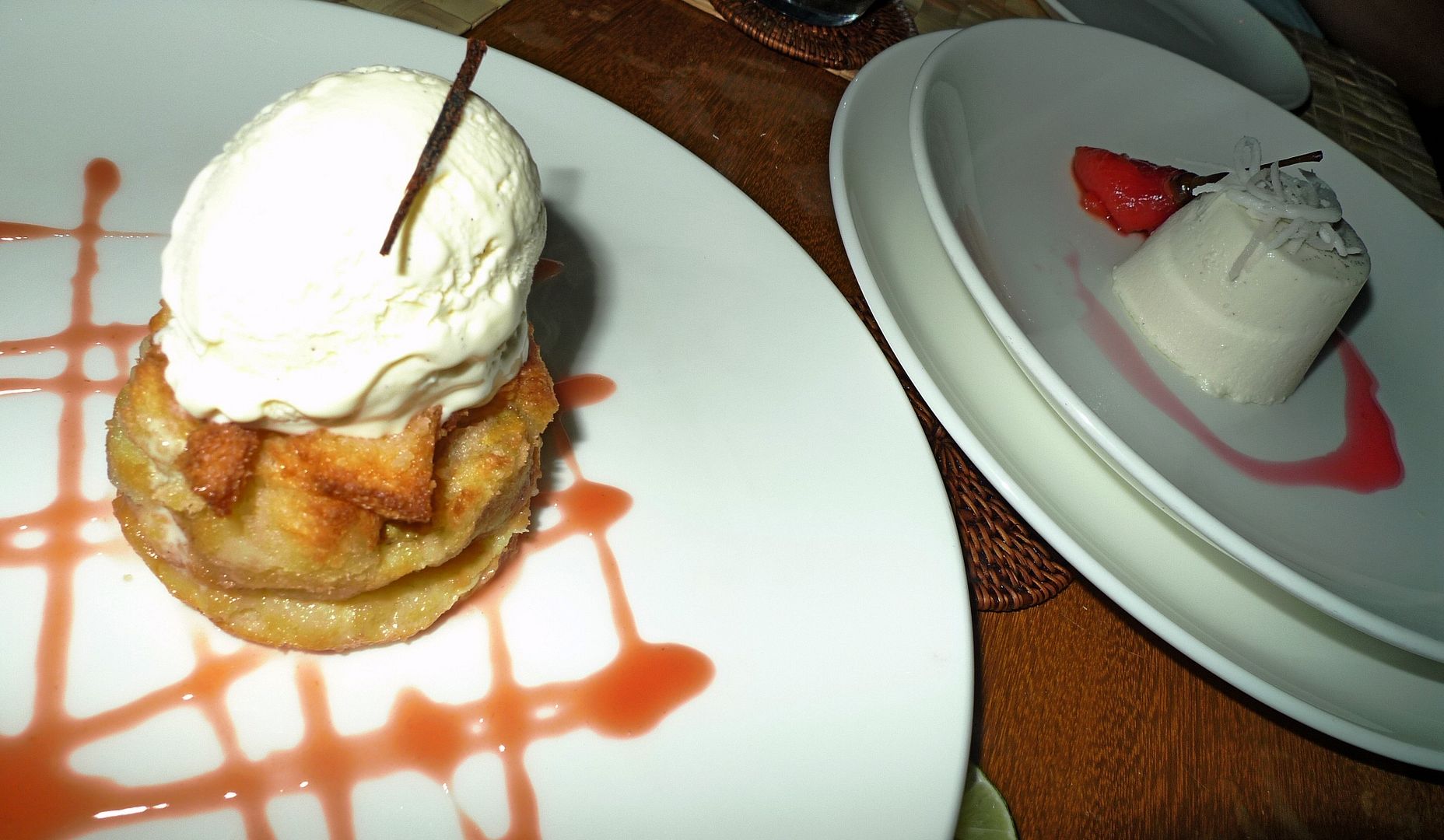 It was our desserts for the night and please don't ask me what they were as I honestly could not remember!
That about wraps up my first day in Bali.
Coming up next : My Bali Breakfast