On the second day of my Bali trip, my friend brought the other two friends who stayed at Mercure Hotel in Kuta to
Jenggala Keramik
as they were interested to buy some ceramics there.
Since I have been there the day before, I decided not to follow my friend. So what did I do all alone by myself?
Well, after the
yummy breakfast
, my friend left to meet up with the other two while I decided to go for a massage! Yes! A body scrub and massage to be exact!
I had the massage in my hotel room. It was an enjoyable two-hour massage and body scrub and I paid only 200,000 rupiah (RM74)!! Totally worth it, don't you agree?
After the refreshing massage, I actually felt like going to sleep, but it was time to meet up with my three friends for lunch.
We had lunch at
Natrabu
Restaurant in Sanur.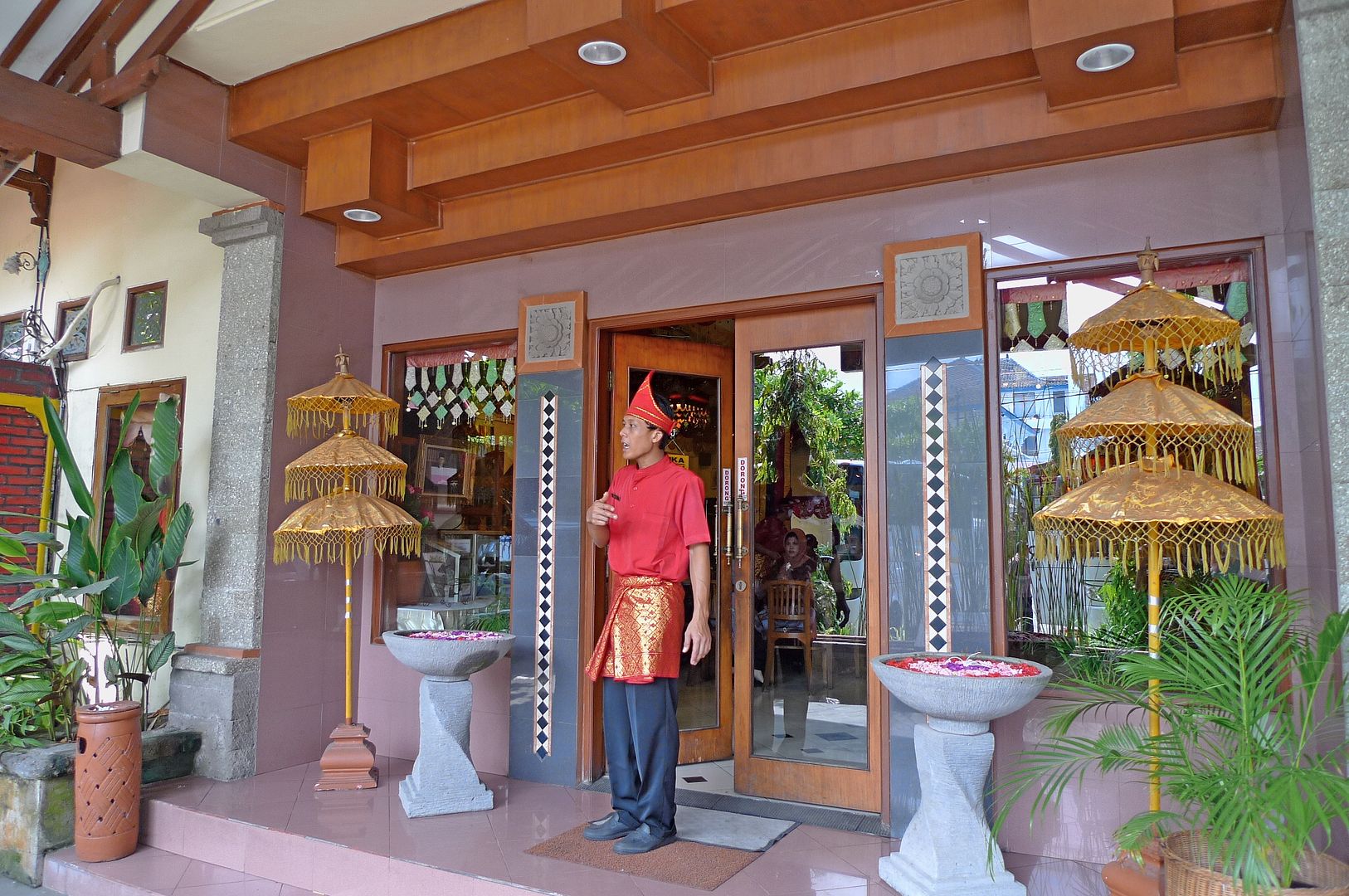 Do you like the three tiered umbrellas on both side of the entrance?
Natrabu, I discovered, is a famous Nasi Padang restaurant in Indonesia. They serve Minangkabau cuisine from Padang, a city in West Sumatra.
The special thing about this restaurant is that they do not provide you with a menu. I asked for a menu but they said they have none! So how to order?
Well, soon after we were seated, the waiters brought to our table a large selection of dishes!
OK, the selection of dishes were larger than what was shown in the photo above, but I only managed to take this photo! Oh, well....
We were supposed to pick which of the dishes we want! They would charge you only for the dishes you eat.
And so, we chose these....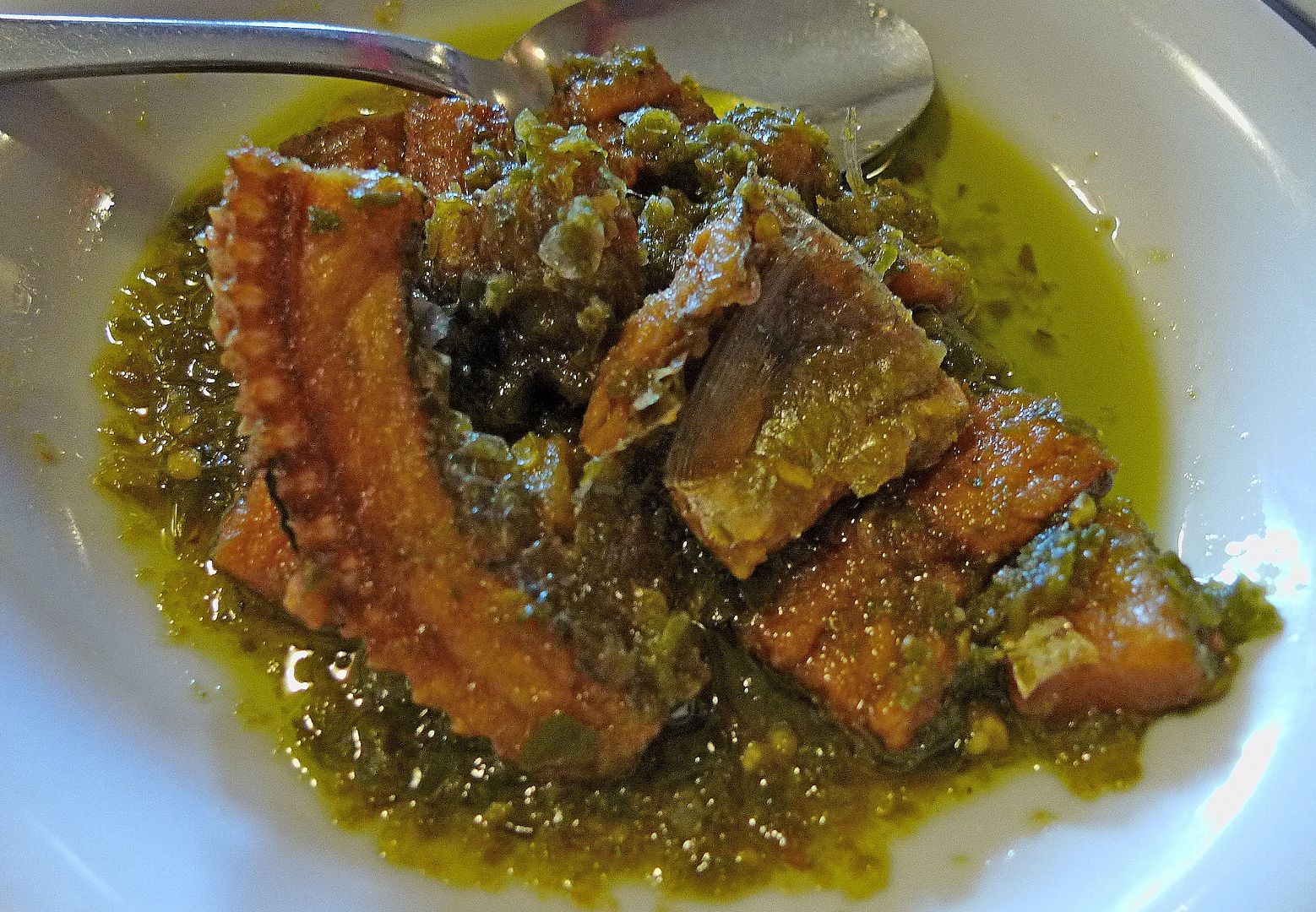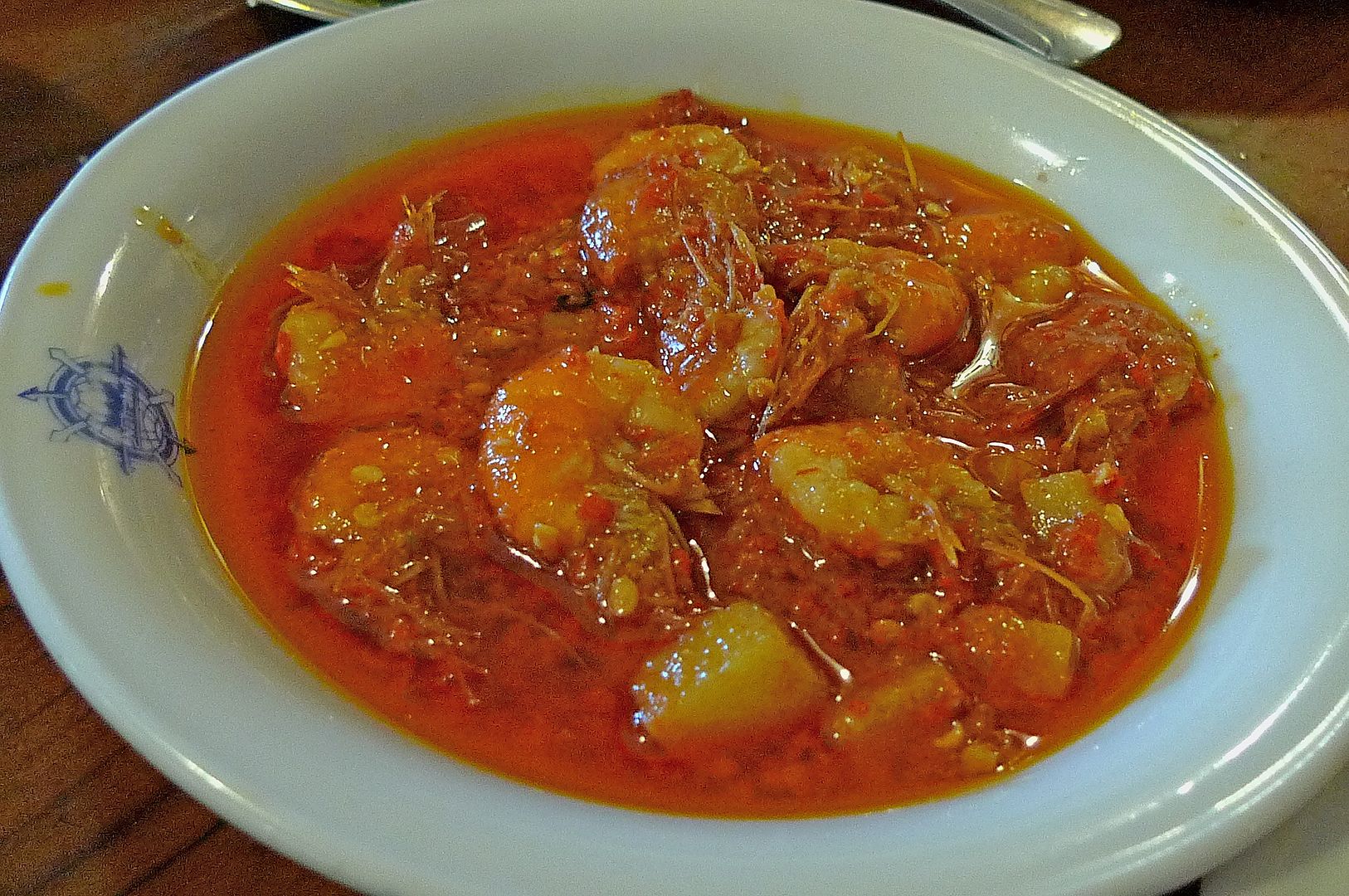 We actually ate much more than what was shown above but I did not take photos of them all! That was because everyone was hungry and they could not wait for me to take pictures! Besides, none of my three friends knew I was a blogger! And I did not intend to tell them...haha!
My friends love the food, but honestly I did not find them that nice! It was not bad, but I certainly would not crave for them!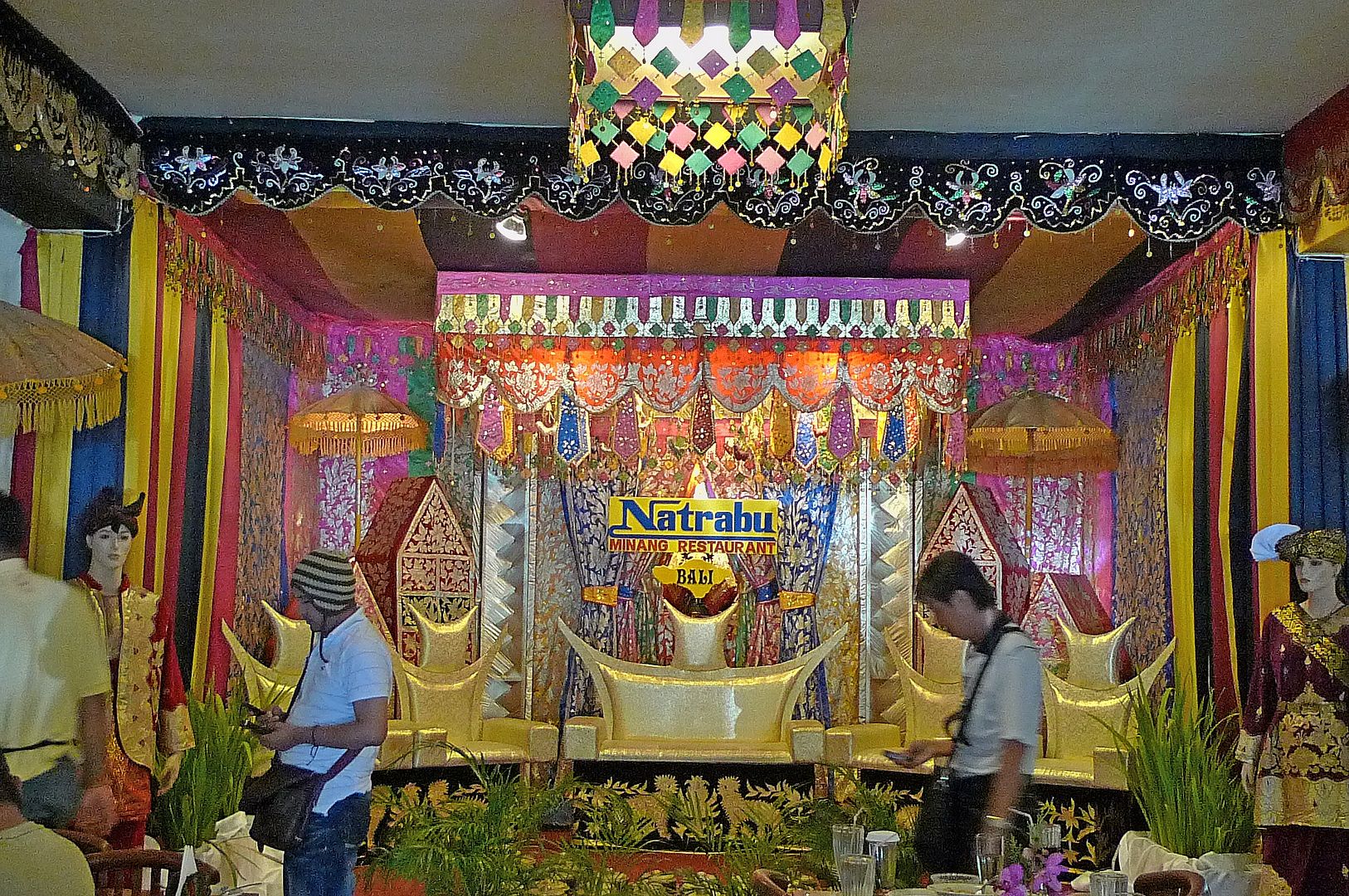 After lunch, we went to Pura Taman Ayun which our driver highly recommended. Well, as I love nature, the word "Taman" (meaning park or garden) sounded good to me!
Stay tuned for my next post on this famous Taman Ayun!