During my recent trip to Bali, I stayed at the
Harmony Hotel
at Jalan Drupadi in Seminyak.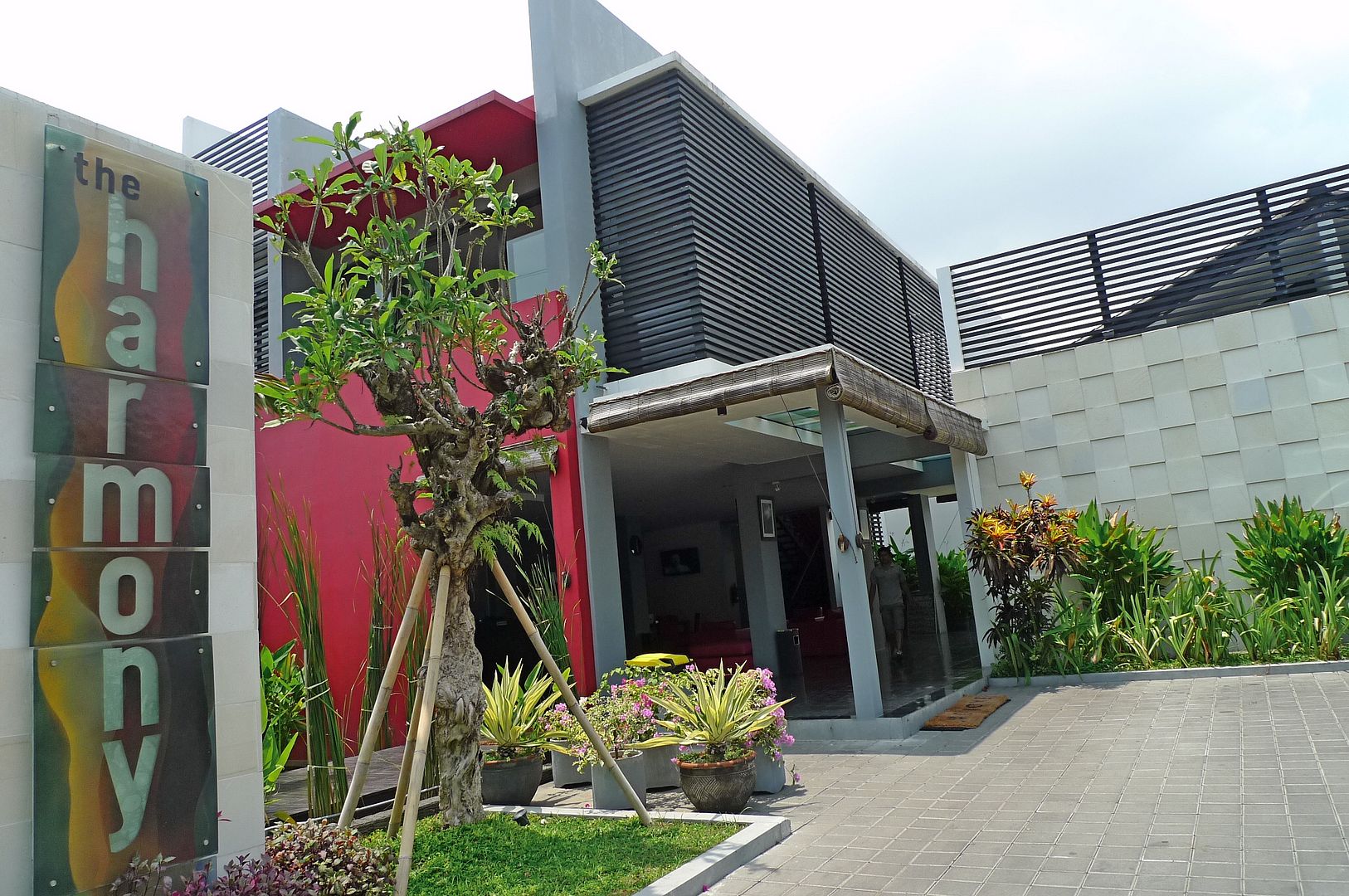 Located just within 20 minutes drive from the Ngurah Rai International Airport, and 15 minutes to Kuta Beach and 1 hour to Ubud, it was undoubtedly, very convenient.
OK, so this is me in front of the hotel, with my face blanked out, of course : )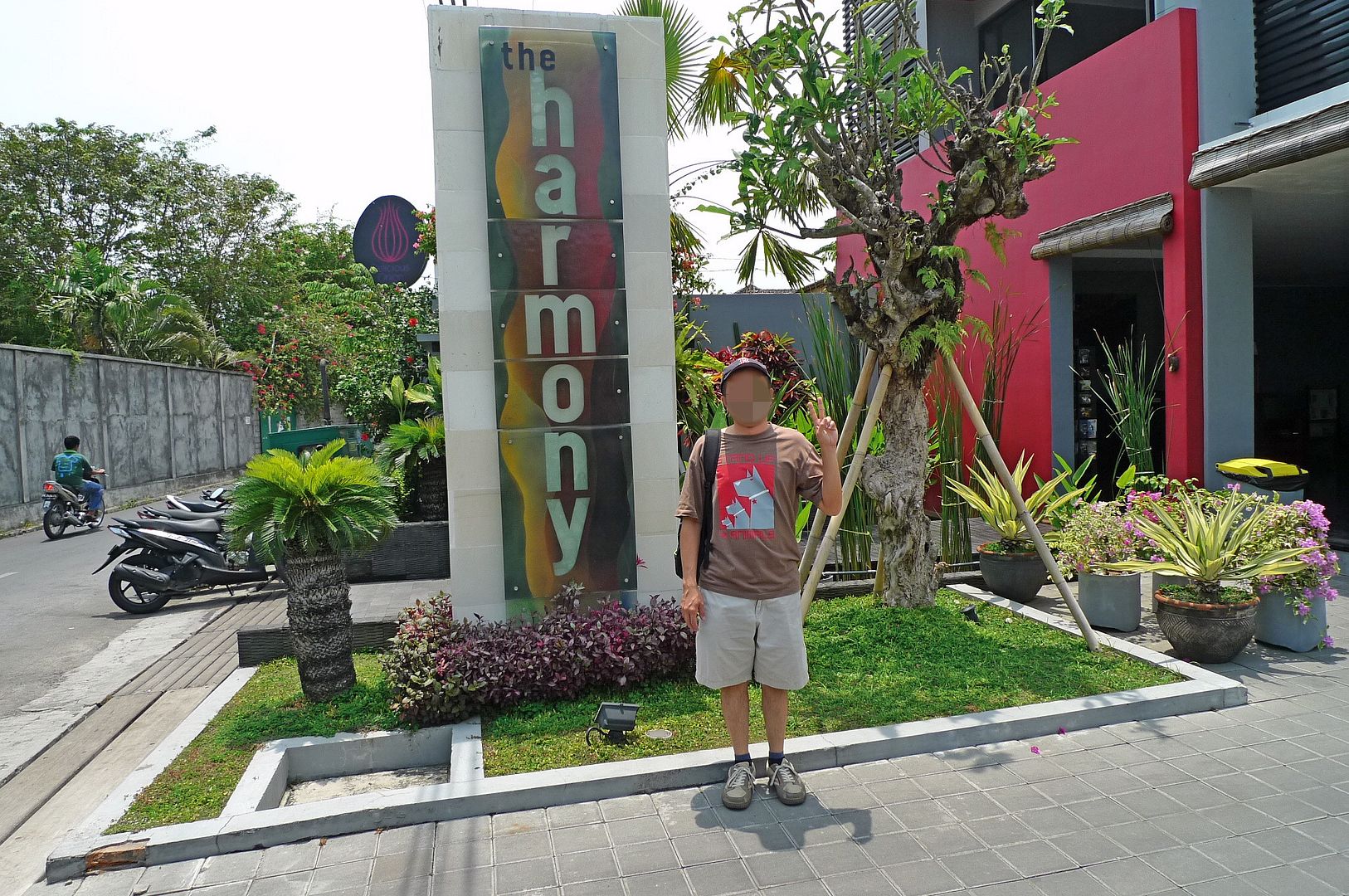 This hotel seemed to like desert rose (or prosperity flowers) a lot as I could see lots of them lining up the walkway as me and my friend walked towards our room.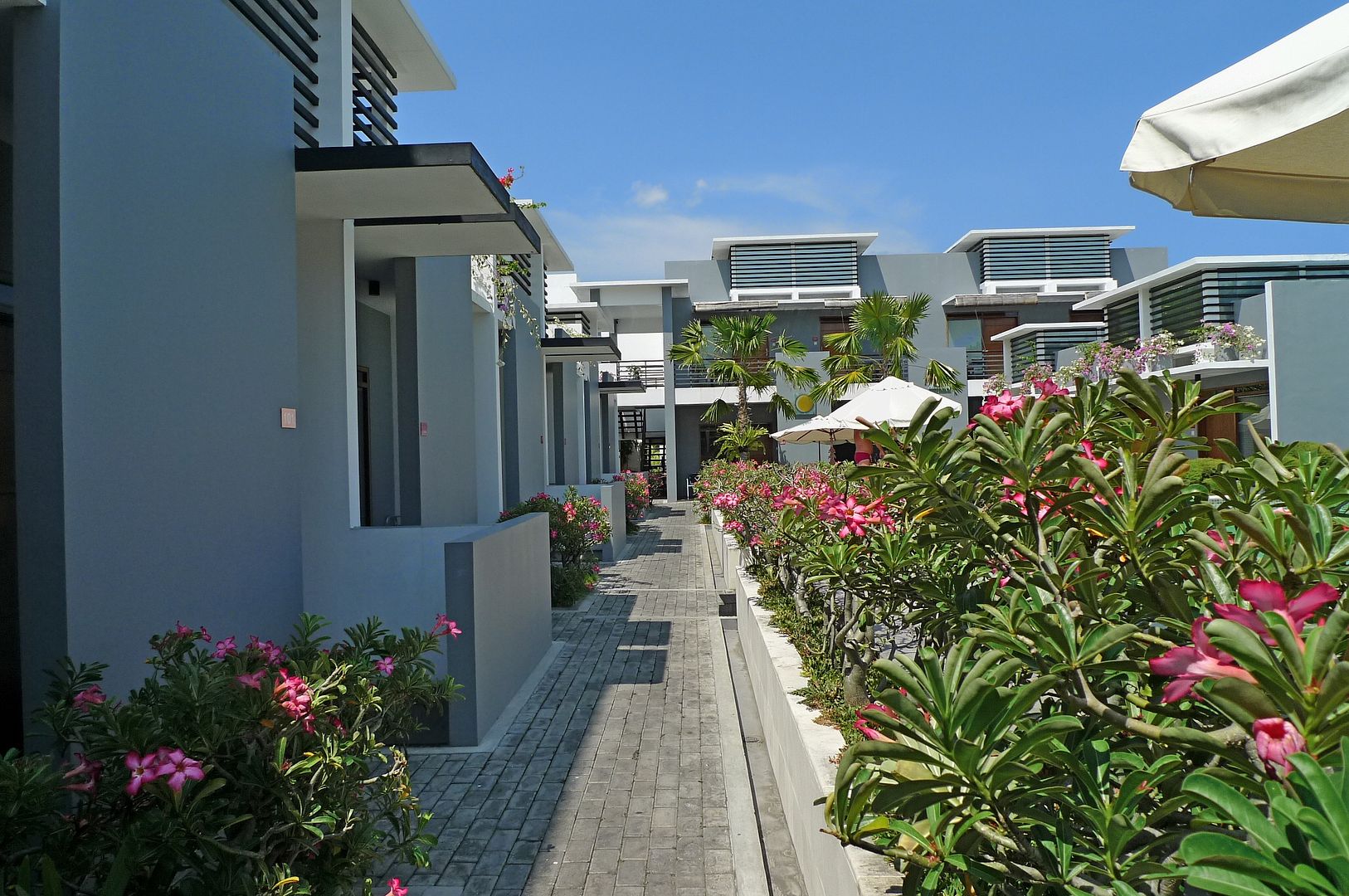 They also have one of the smallest mini swimming pools I have ever seen!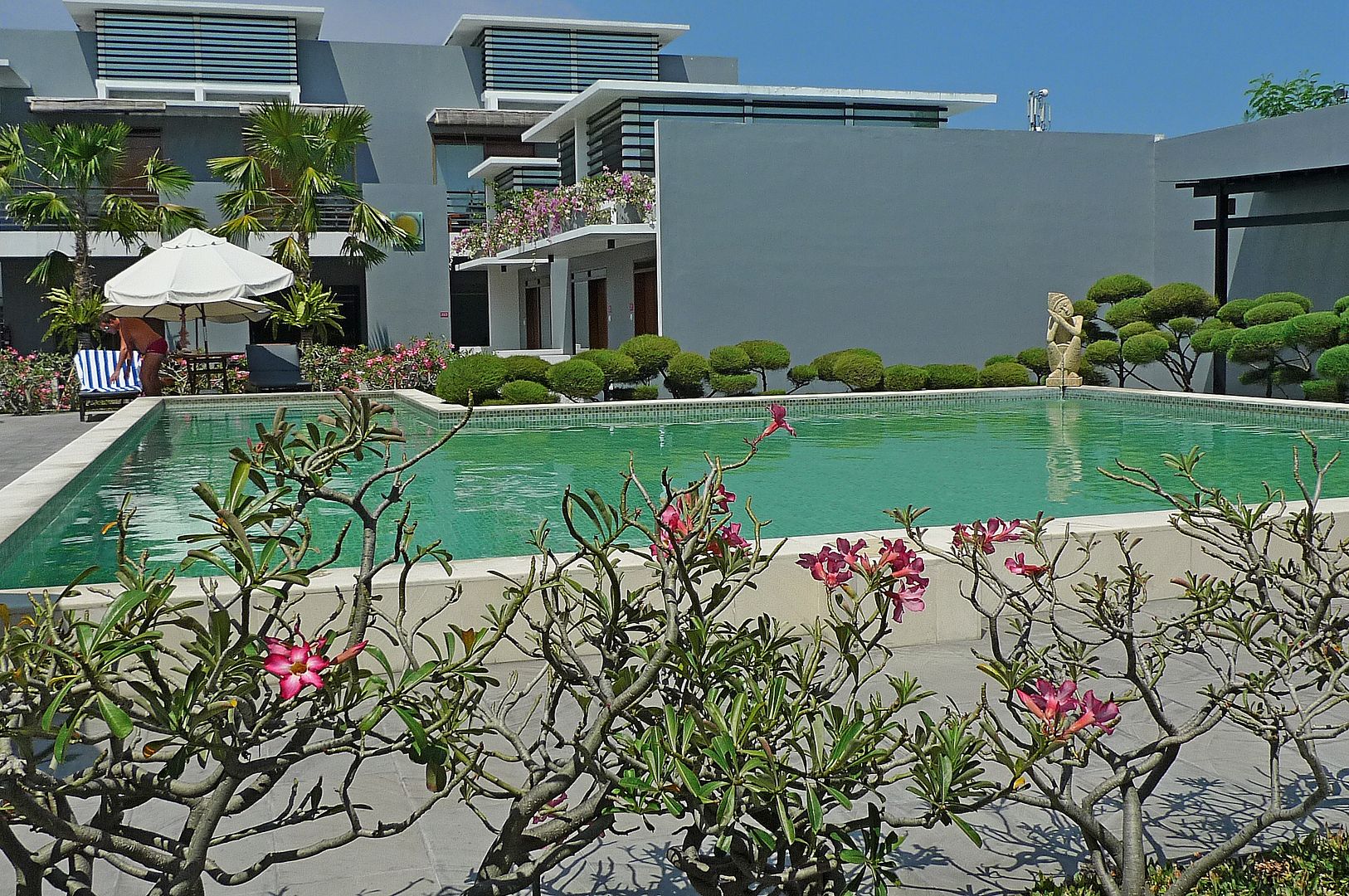 See that two statues at the two corners of the pool?
They are shooting out water from their you-know-where! Let me magnify a bit.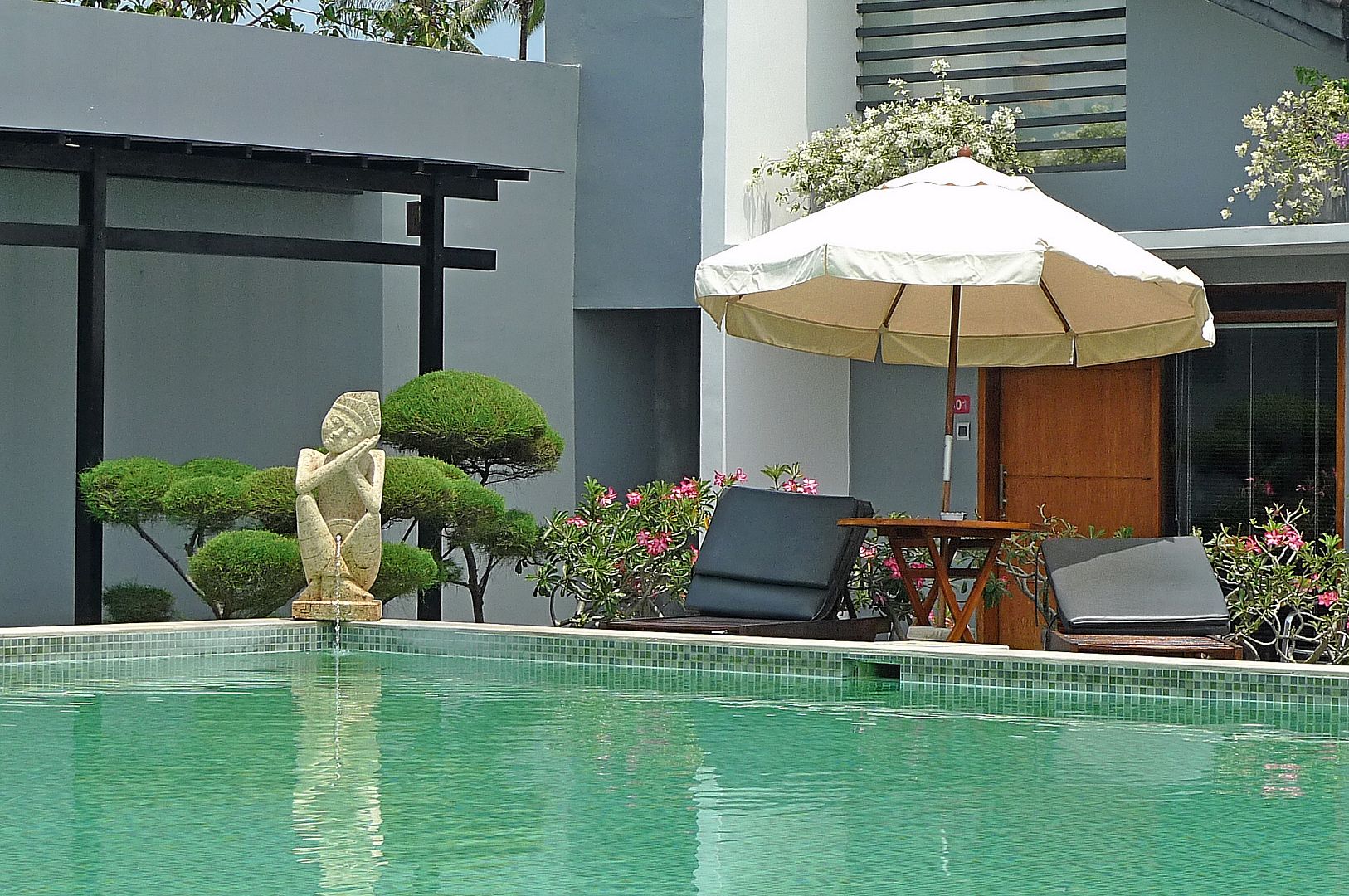 I can't imagine anyone doing that pose while urinating, haha!!
Our room was located on the first floor. We made our way up the staircase.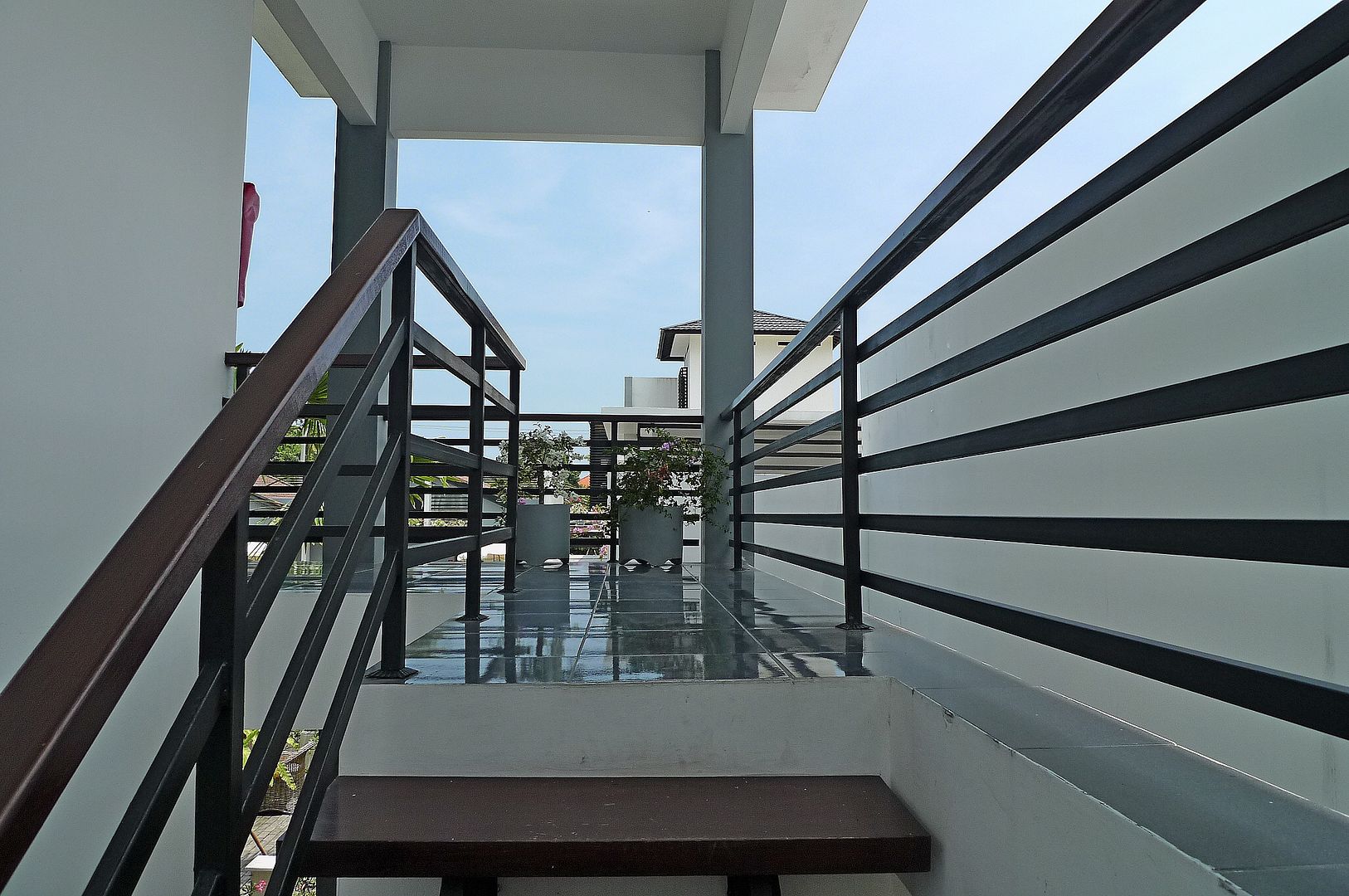 This is the view of the swimming pool from the first floor. Now don't you think it's a pretty tiny pool?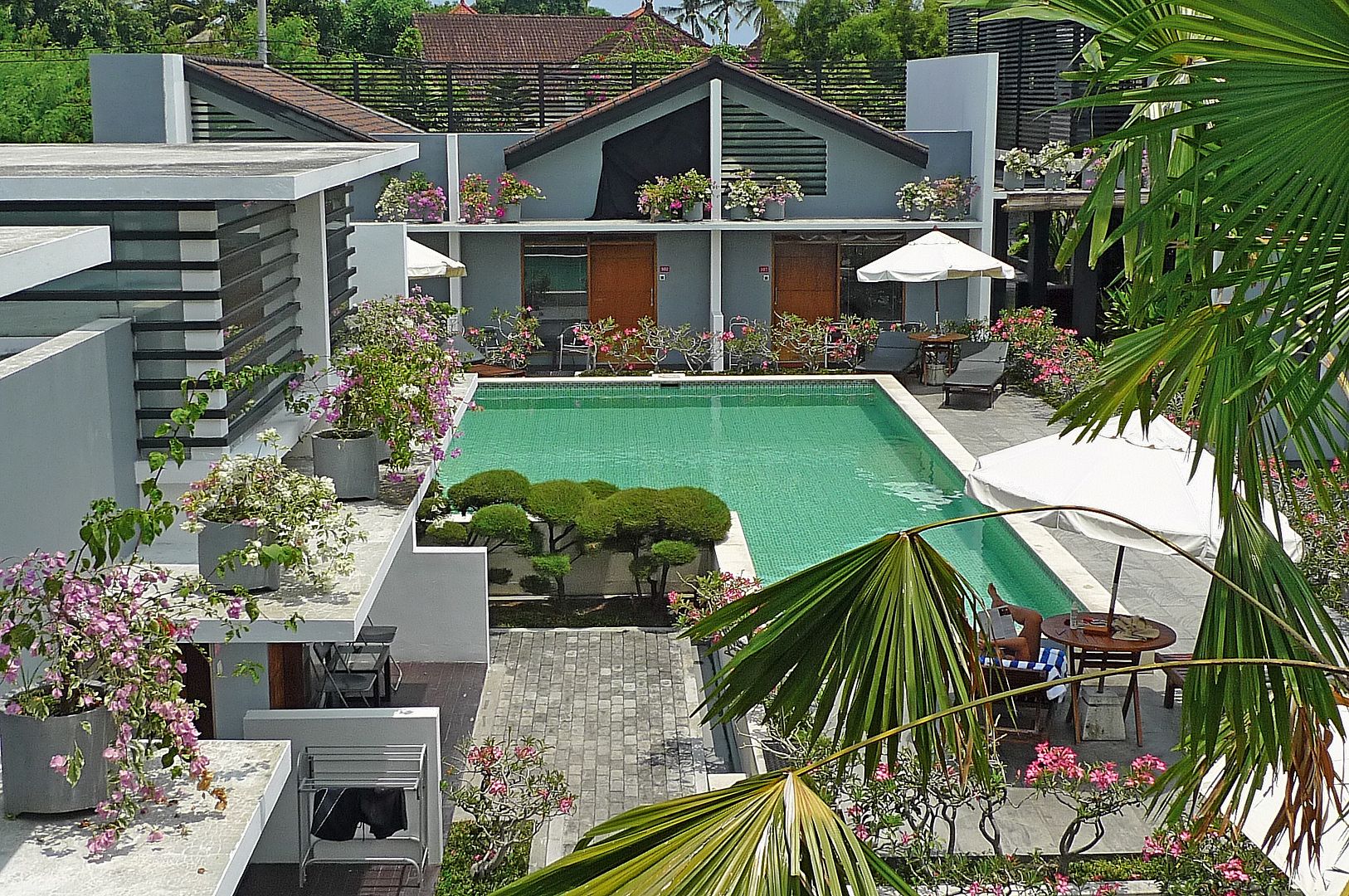 This was our room. Pretty clean and decent for 500,000 rupiah (RM185) a night!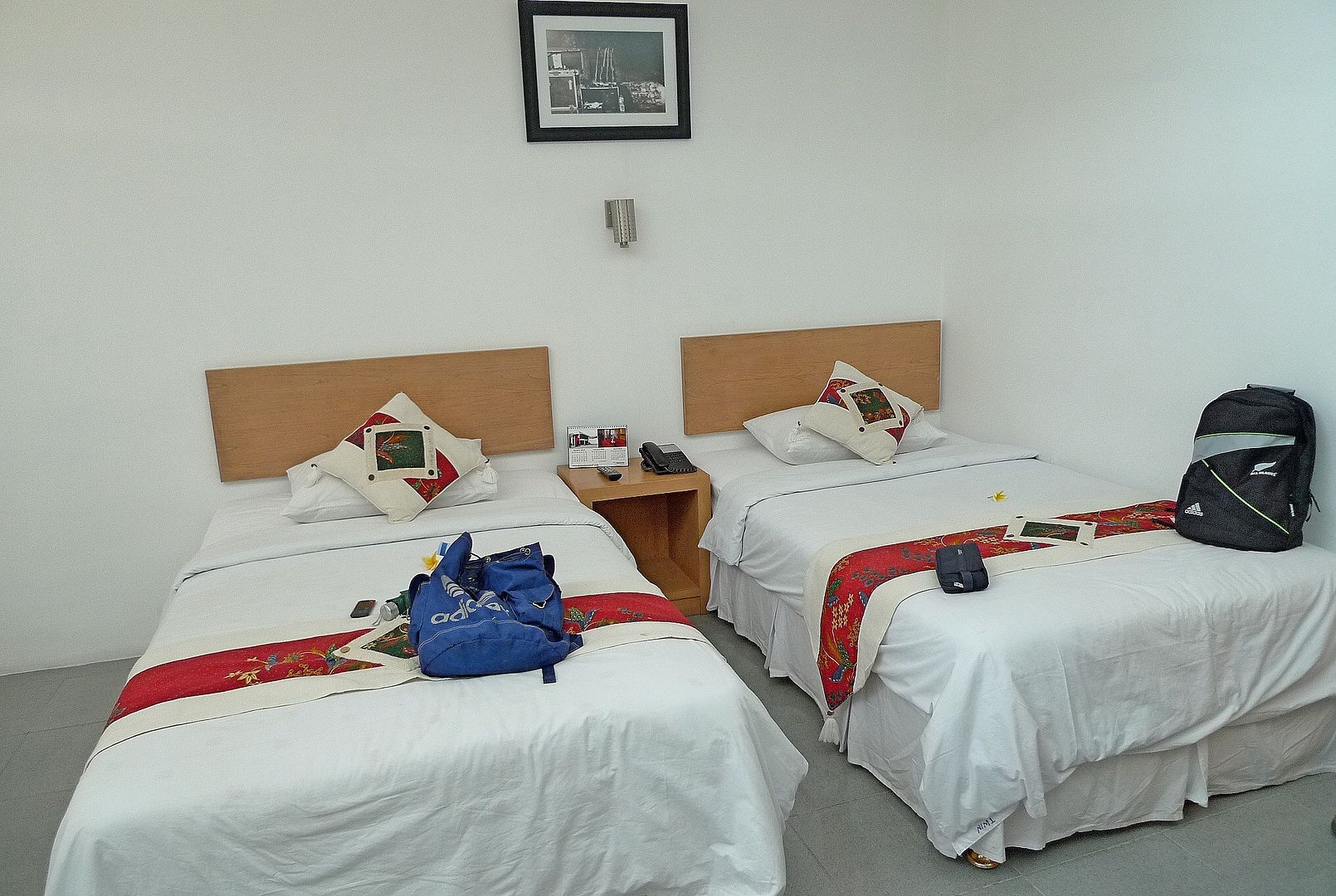 They even have a table for your laptop. By the way, wi-fi is available free here.
But I did not bring my laptop so did not make much use of it!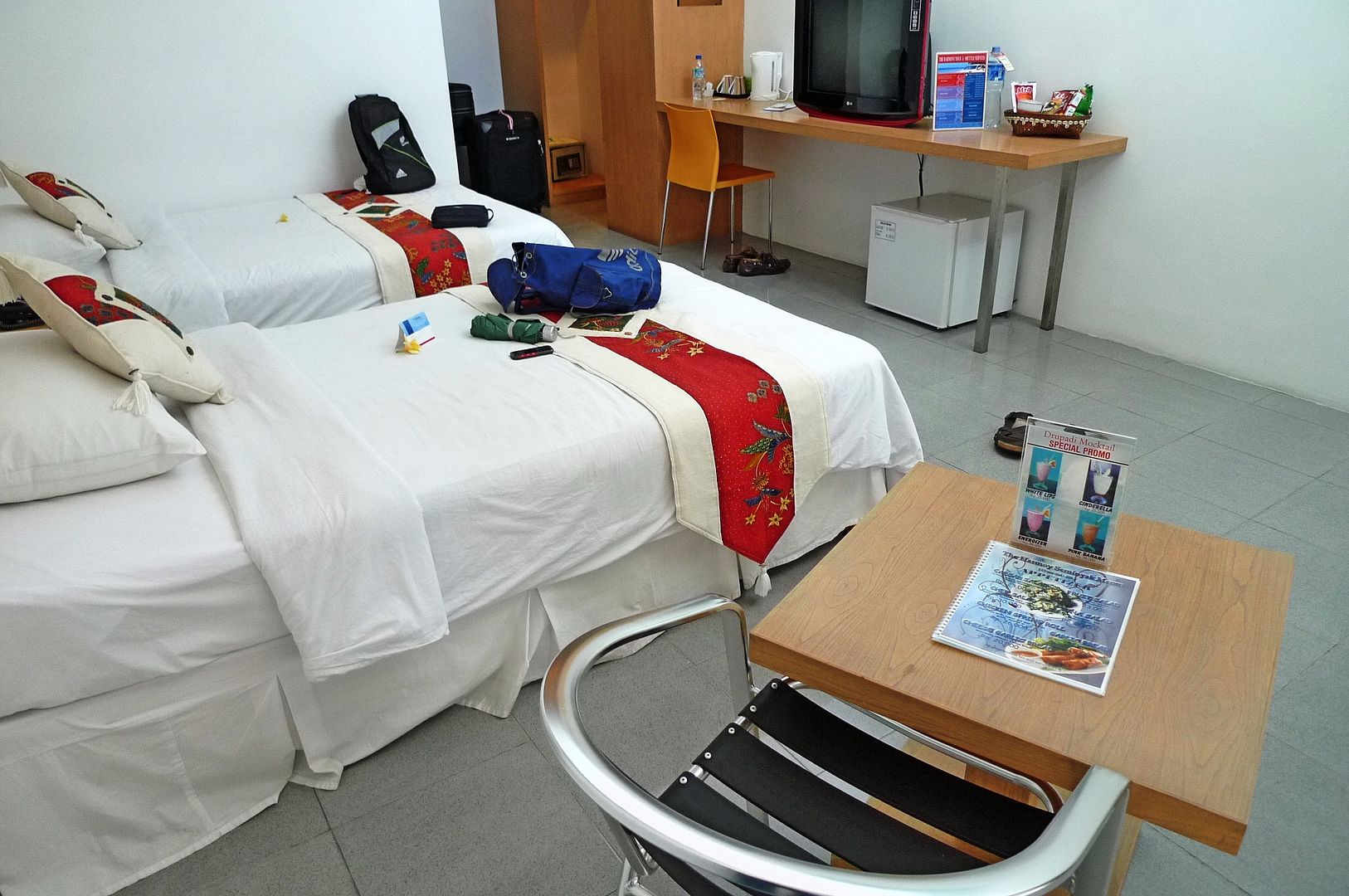 Anyway, we would need to move this table aside to place one extra bed for our friend who would be arriving later on the second day.
By the way, I did not take photos of the bathroom as I hate taking photos of bathroom although this one was reasonably clean!
This is the view of the corridor outside our room.
Clean and spacious.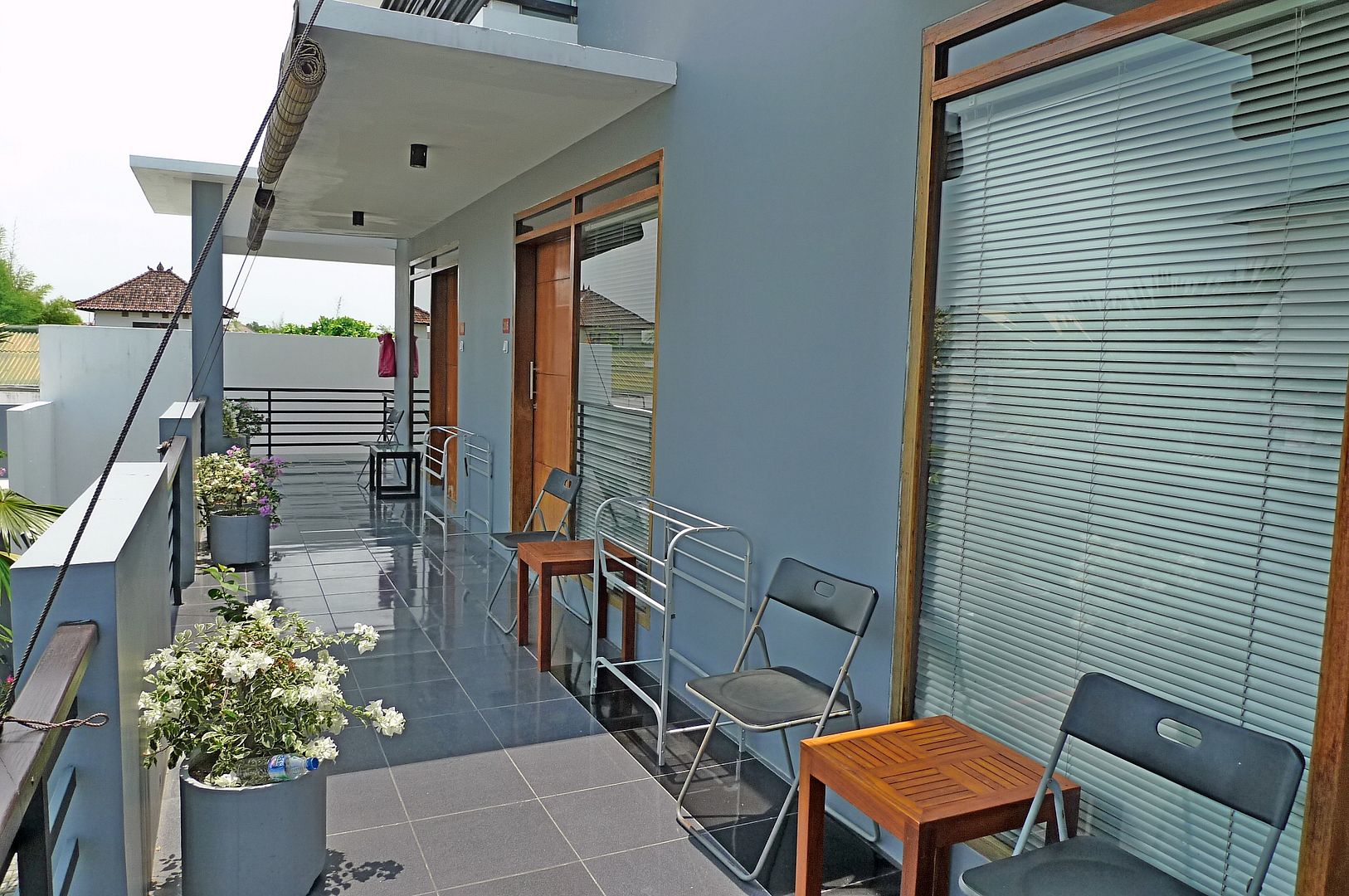 I also like it that our room faces the swimming pool. Nice!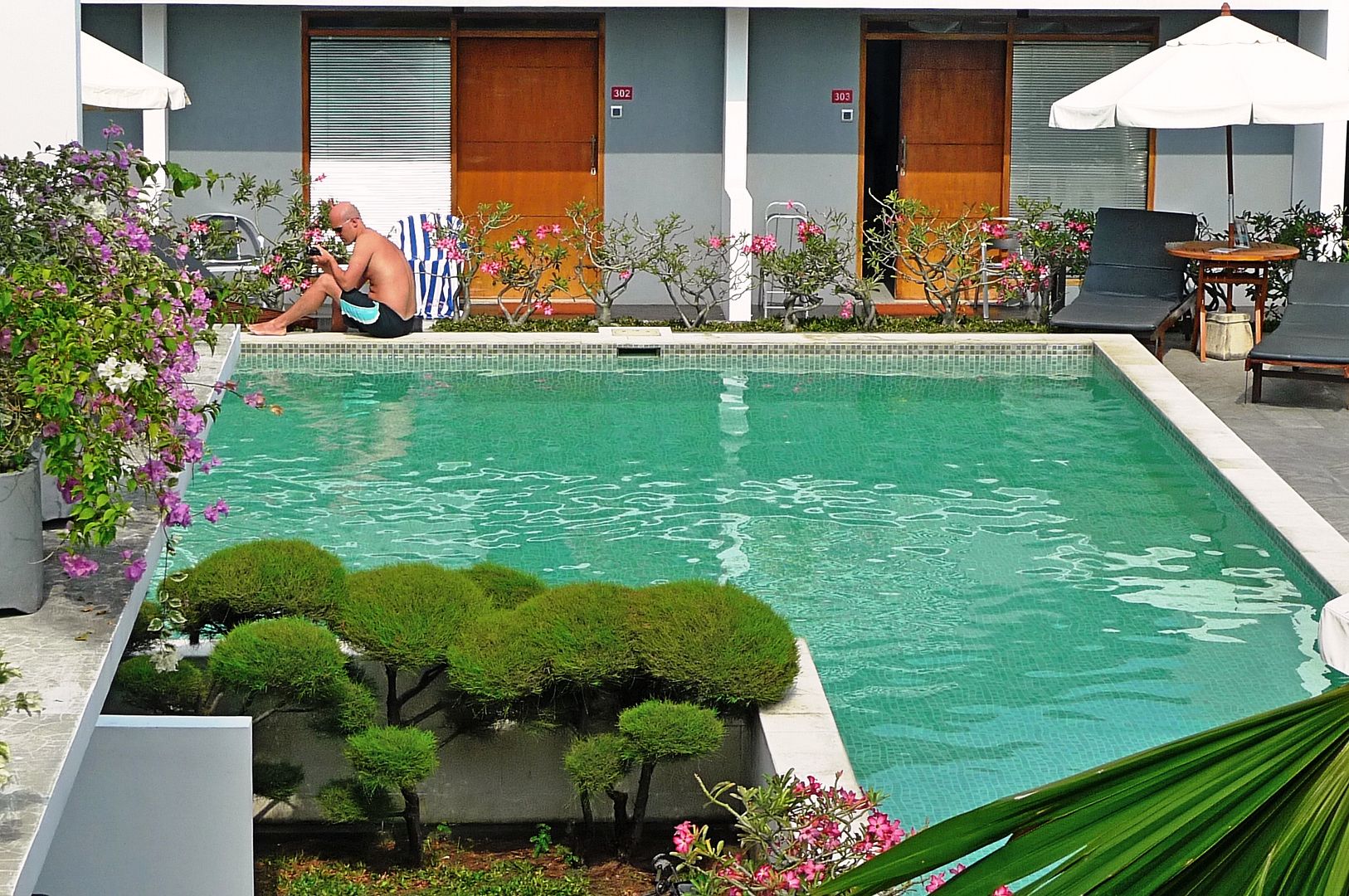 I was really surprised that there were no fan or air conditioning at the lobby of this hotel! It was so hot! Luckily there was some breeze blowing otherwise I would be half cooked!
Actually, I later learnt that a lot of places in Bali were quite environmental friendly meaning they have no air cons and fans! I don't know about you, but I need the air-con or at least the fan! How to survive without one?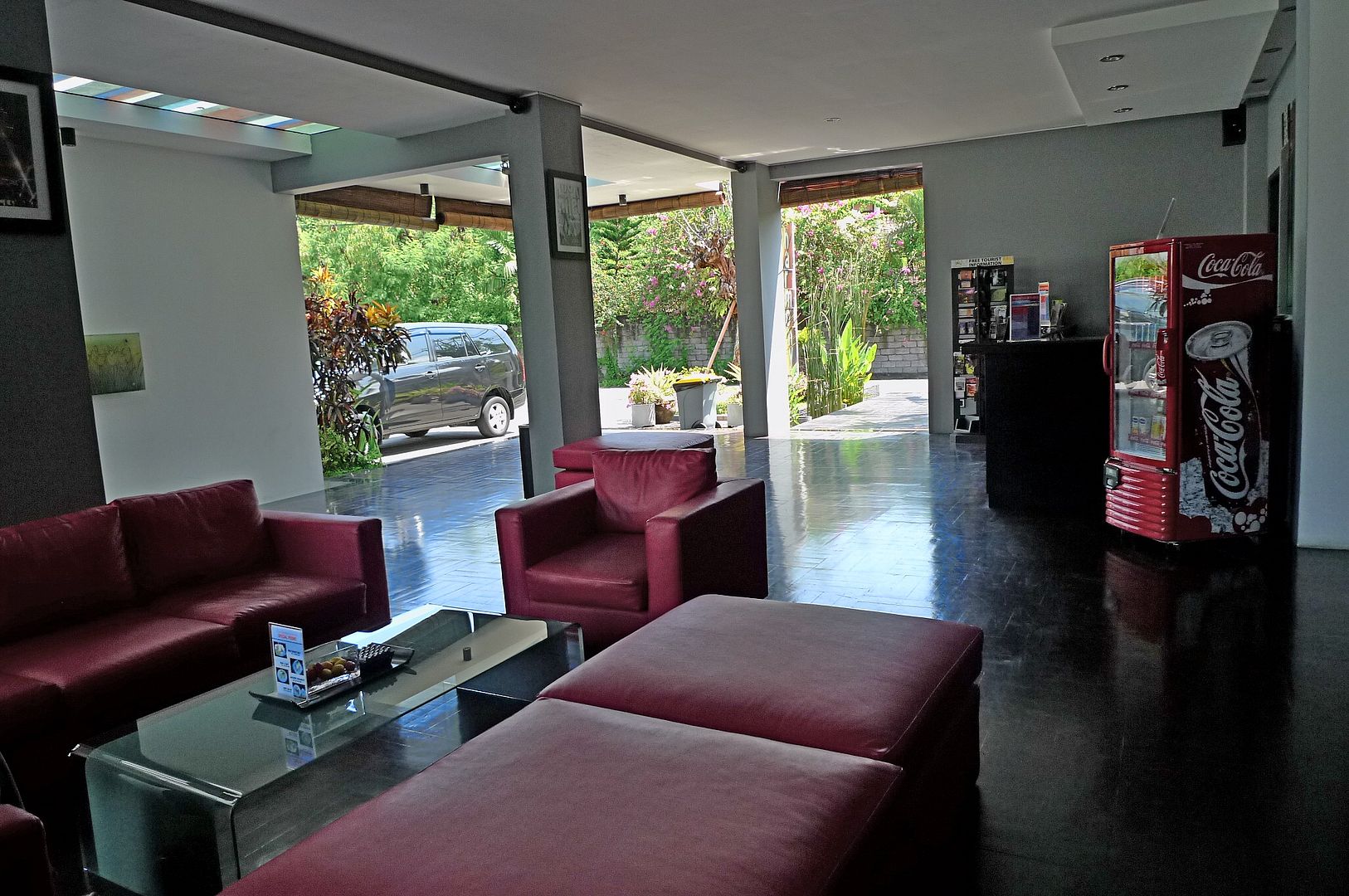 Luckily, there was air conditioning in all the rooms. If there was none in my hotel room, I would have moved out! Serious!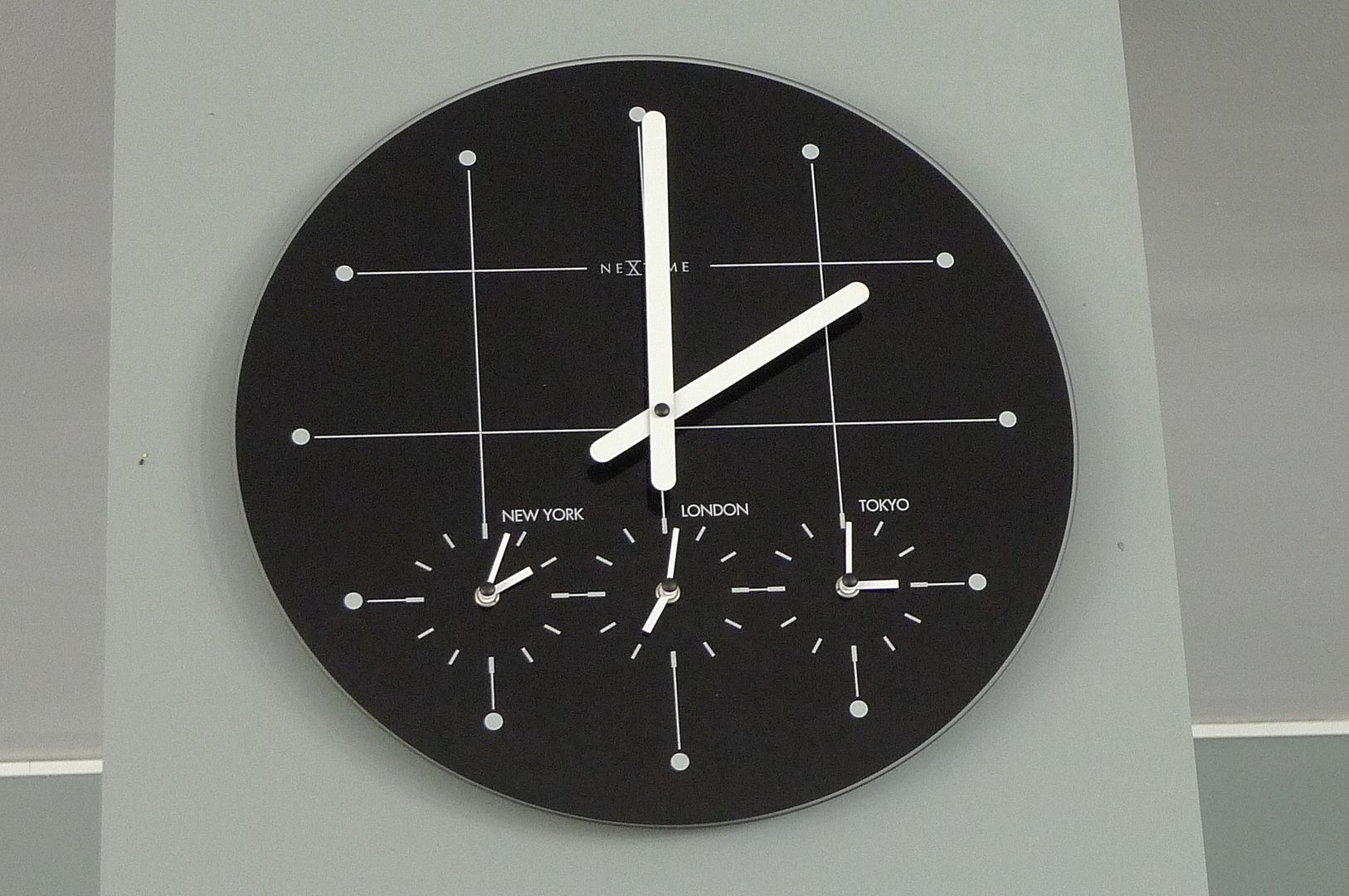 Clock on the wall showing international time.


See that cigarette ashtray and fruits on the table?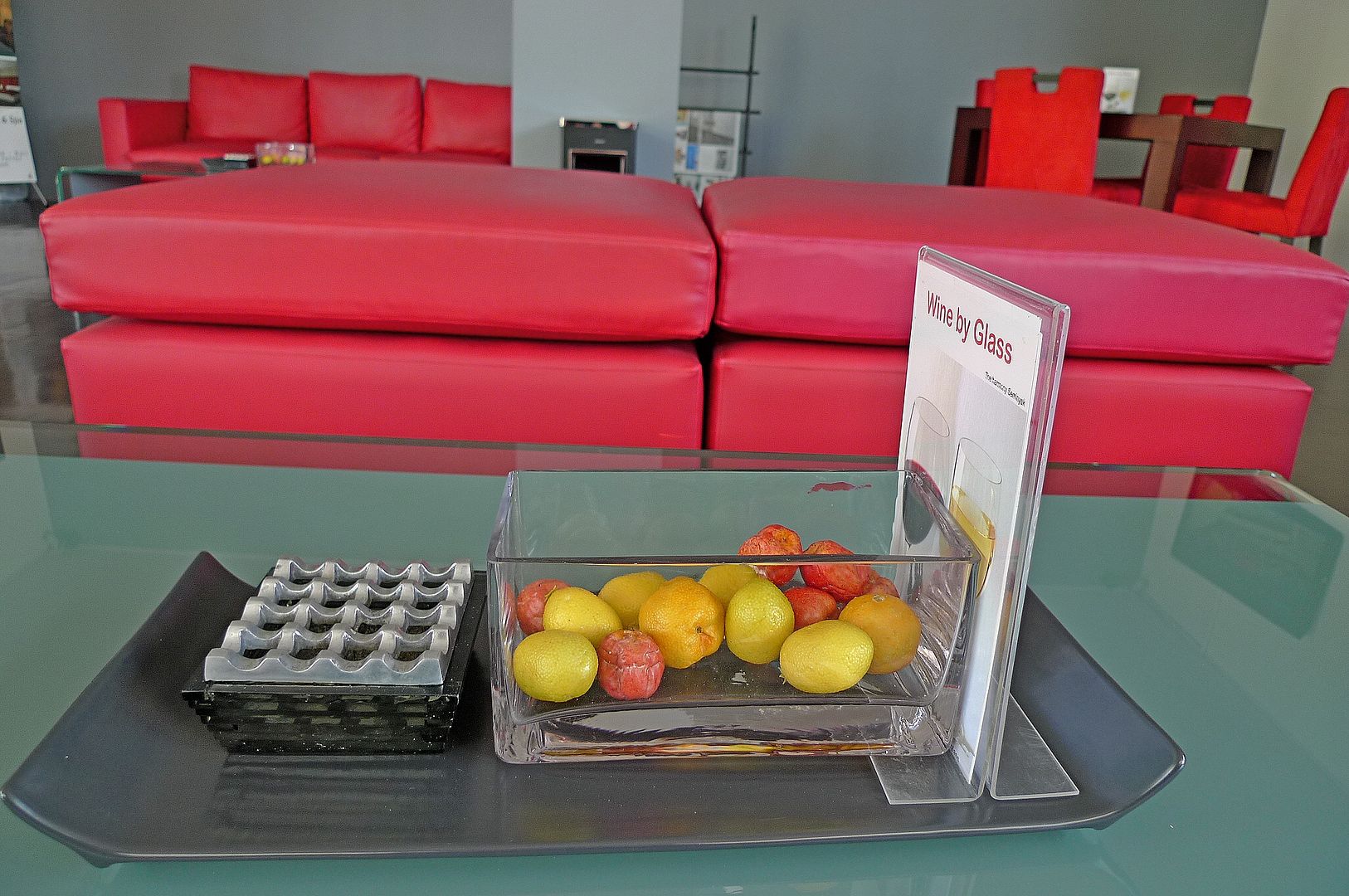 No those were not real fruits, haha! But that's a real ashtray. And I seemed to find similar looking ashtrays all over Bali!
This is the staircase leading up to the dining room of the hotel.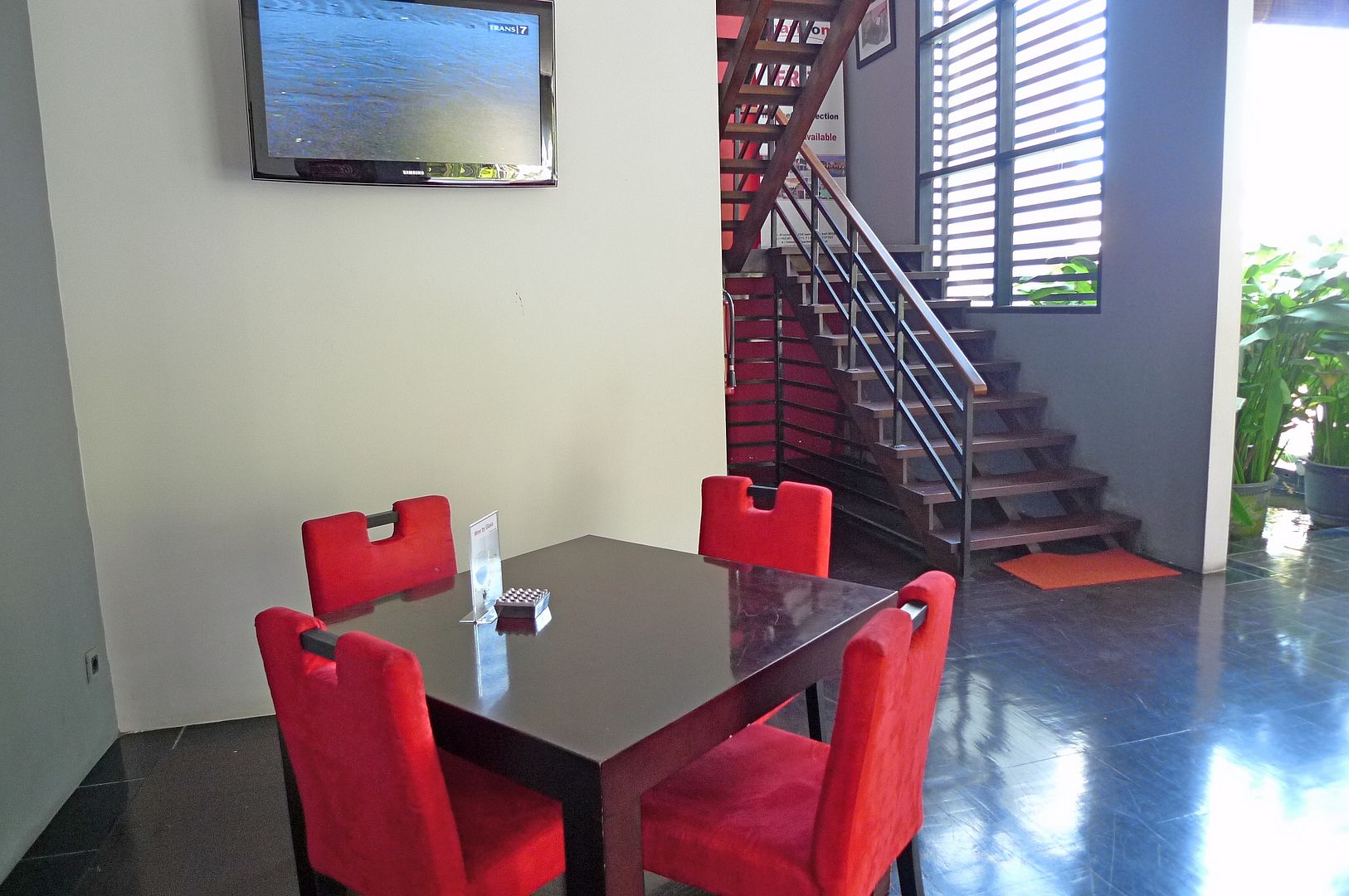 I took a photo of the dining area while I was sitting down eating my breakfast.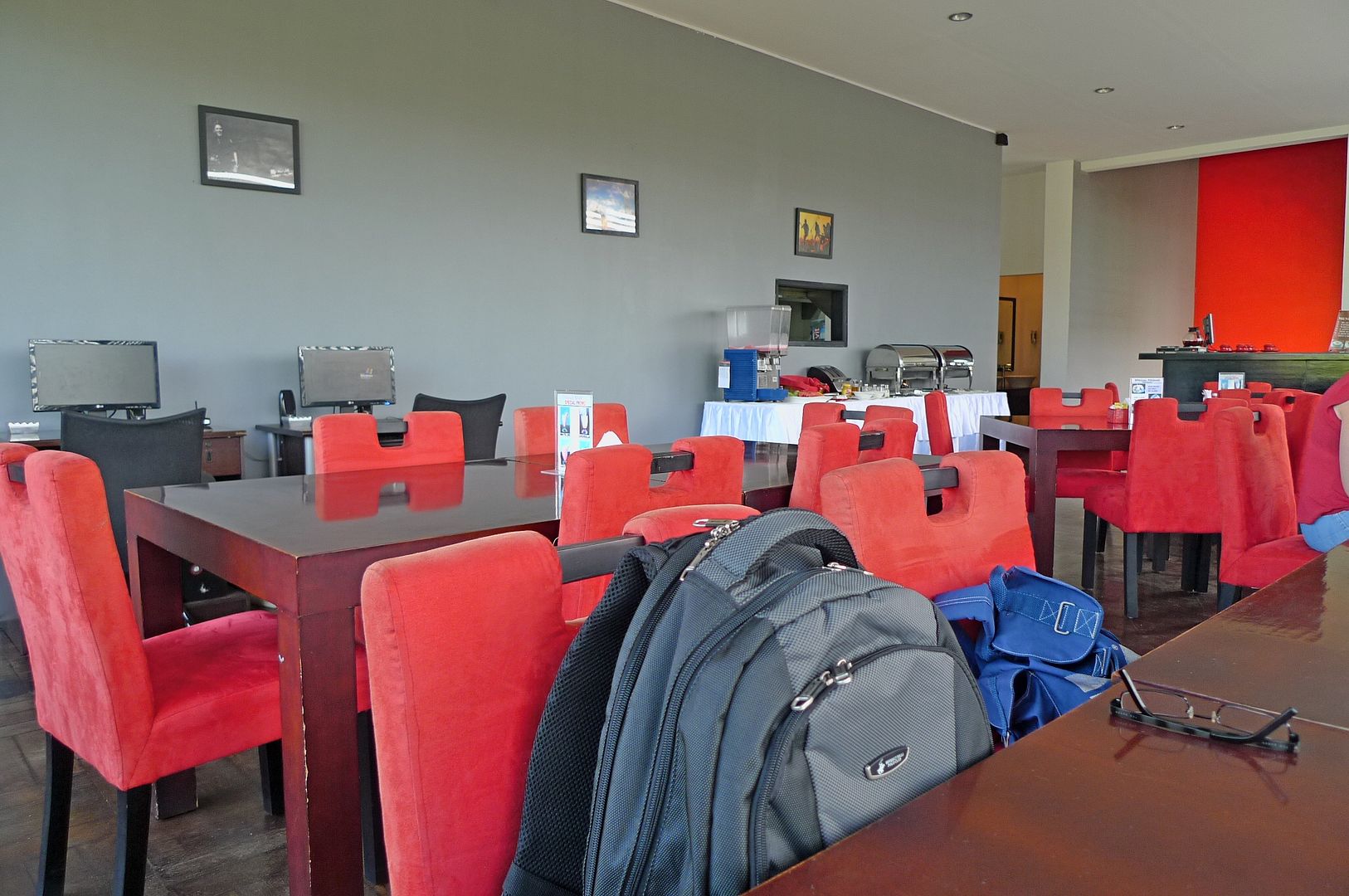 In case you want to ask, no that bag and spectacles do not belong to me. It was my friend's! Haha.
Do you see the two desktops there? Yes, I went online using these computers to leave my tweets and check on my Facebook updates and emails. As you can see, it's tough not to go online even for one day! LOL!
Fortunately or unfortunately, the speed was so slow I did not log in for too long! Otherwise, I would have updated my blog too! Haha!
This was what I ate for breakfast on my second day in Bali.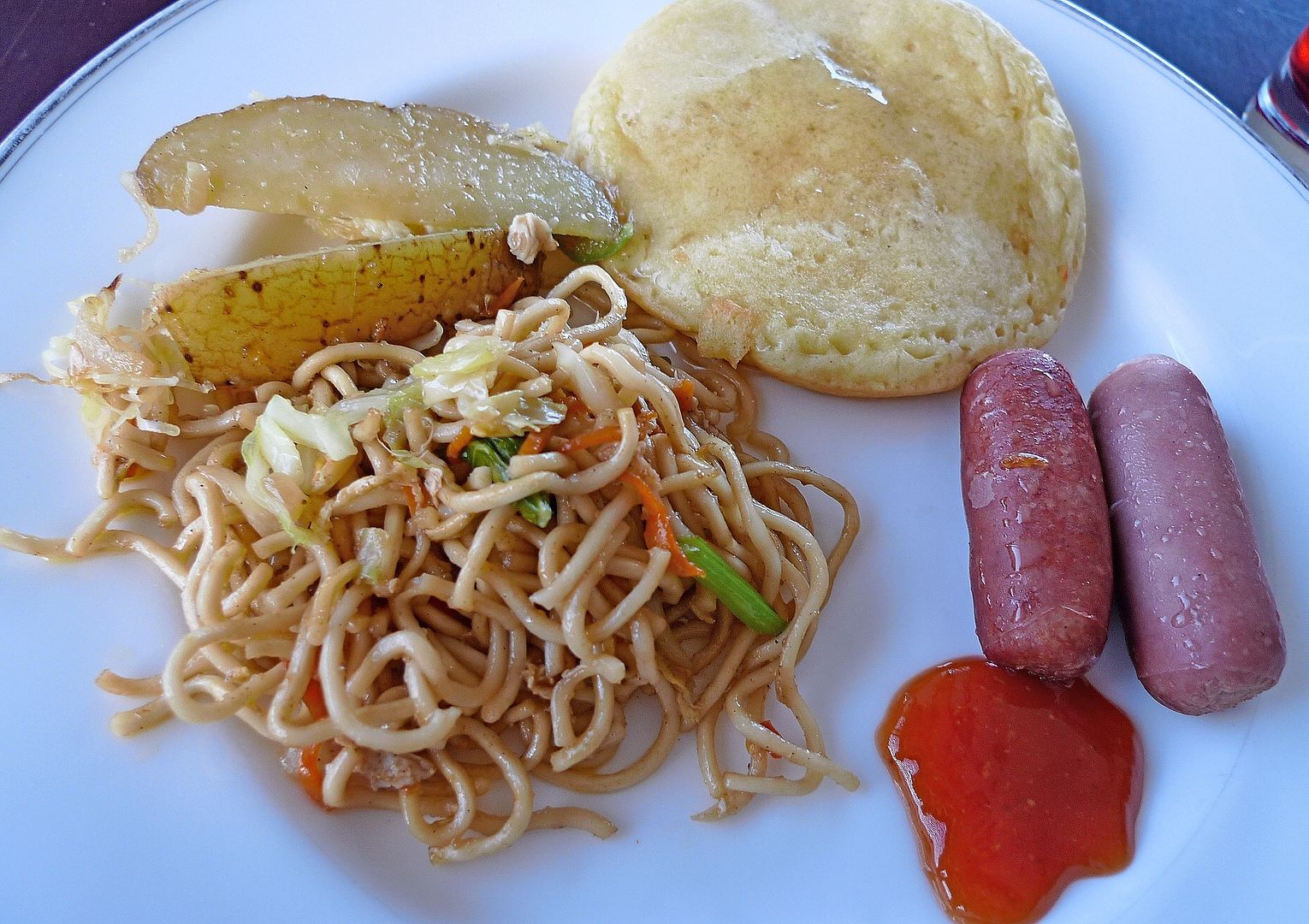 The breakfasts were all complimentary or if say it another way round, included in the price of the hotel accommodation.
This is the breakfast I ate on my third day in Bali.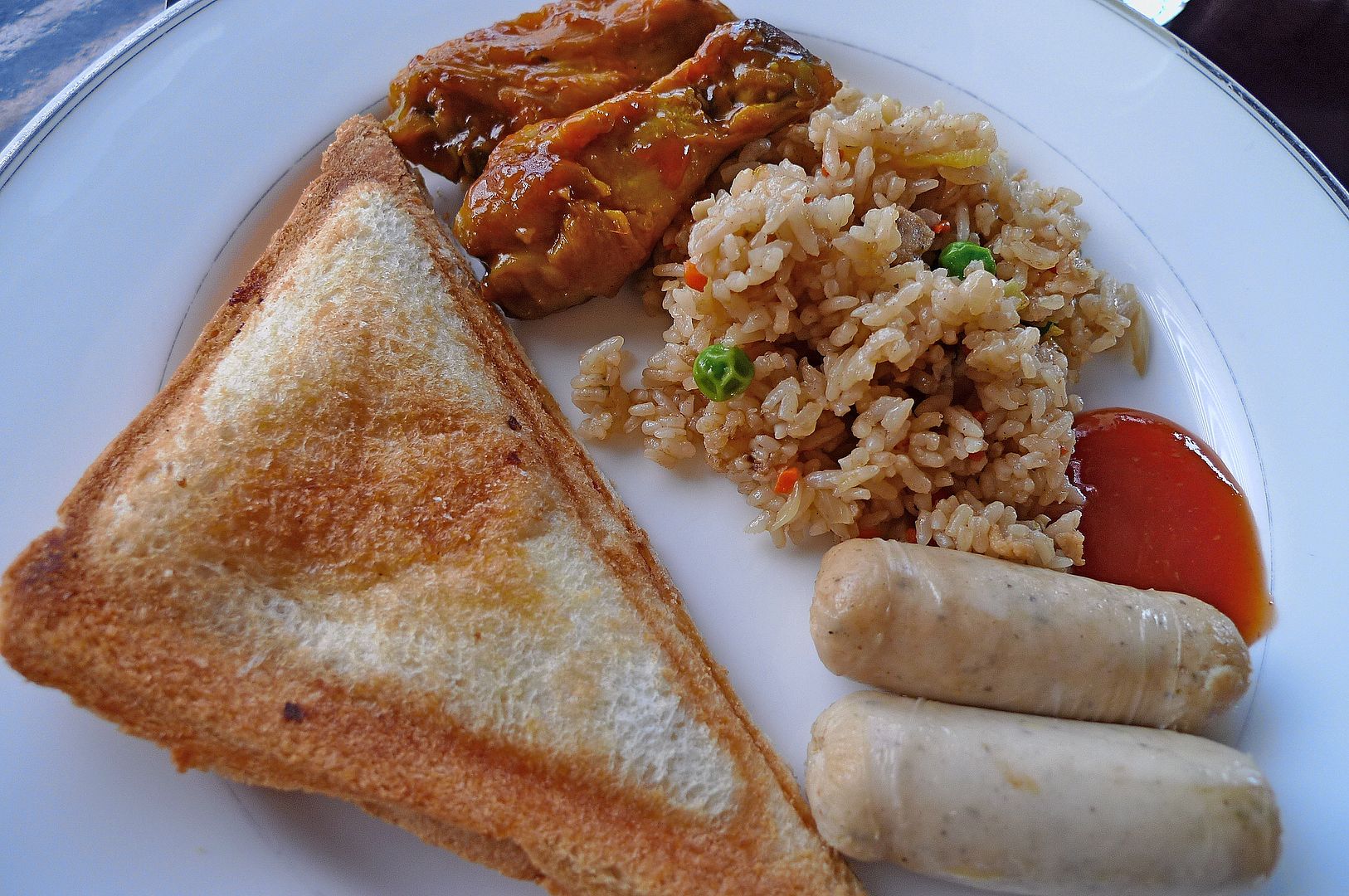 Notice the food common in both the breakfasts?
Yes, it's the sausages! Let me tell you, those sausages were to die for!! I took many, many rounds of them! So yummy!!
Maybe you want to ask why I did not load my plate full with those delicious sausages? Well, I didn't because I did not want others to scowl at me. Hahaha!!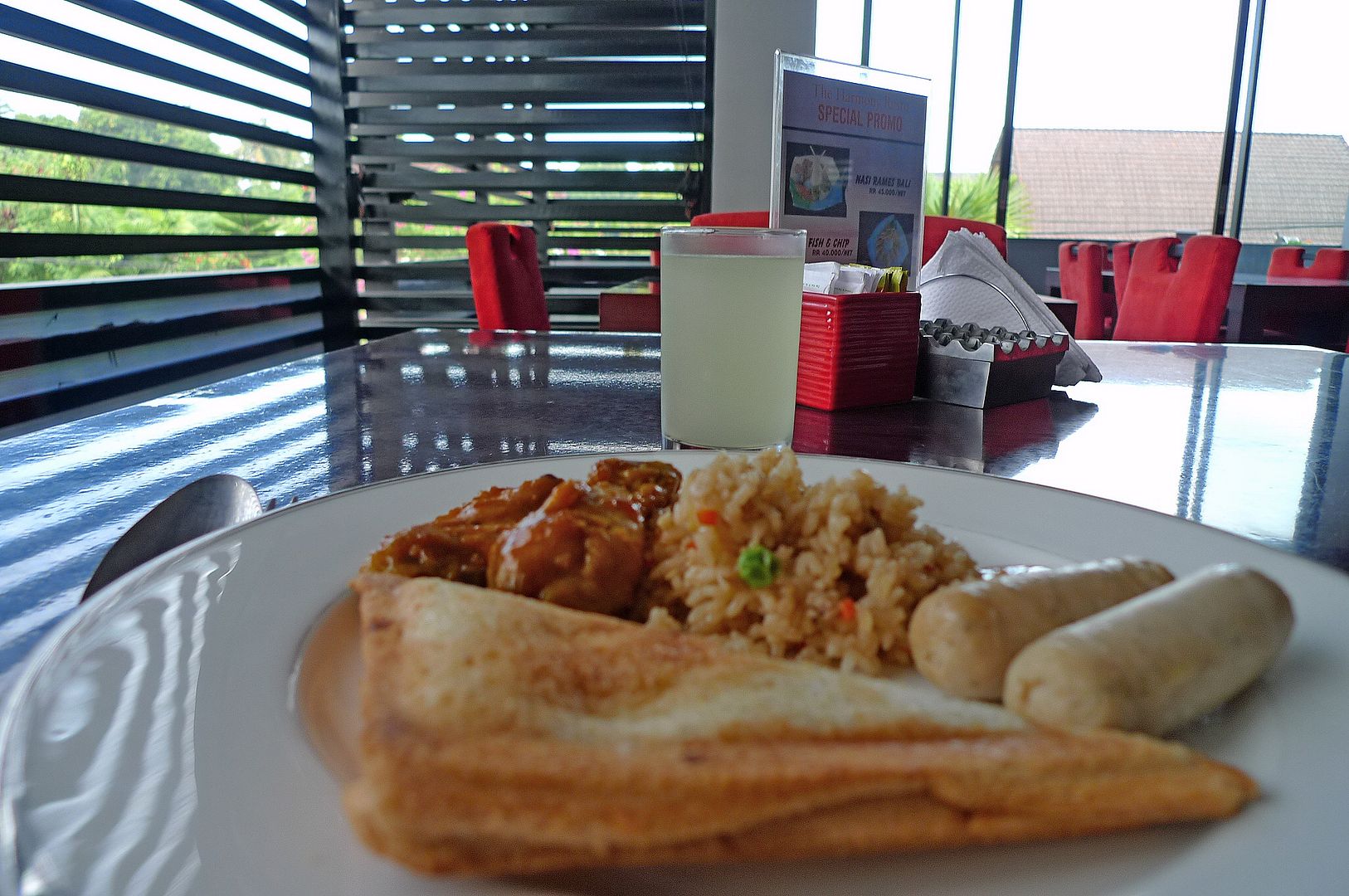 Well, the food was really nice but as usual there was no air con or fan here, so I ate in the heat with sweat dripping from my head to the food on my plate. Yikes! OK, I just exaggerated, haha!
I think you got an idea what I ate for breakfast at this hotel right? Good, no need for me to show my breakfast food for Day 4 and 5. They were pretty much the same thing. LOL!
And each time, without fail, I would eat those yummy sausages!! Yum! Yum!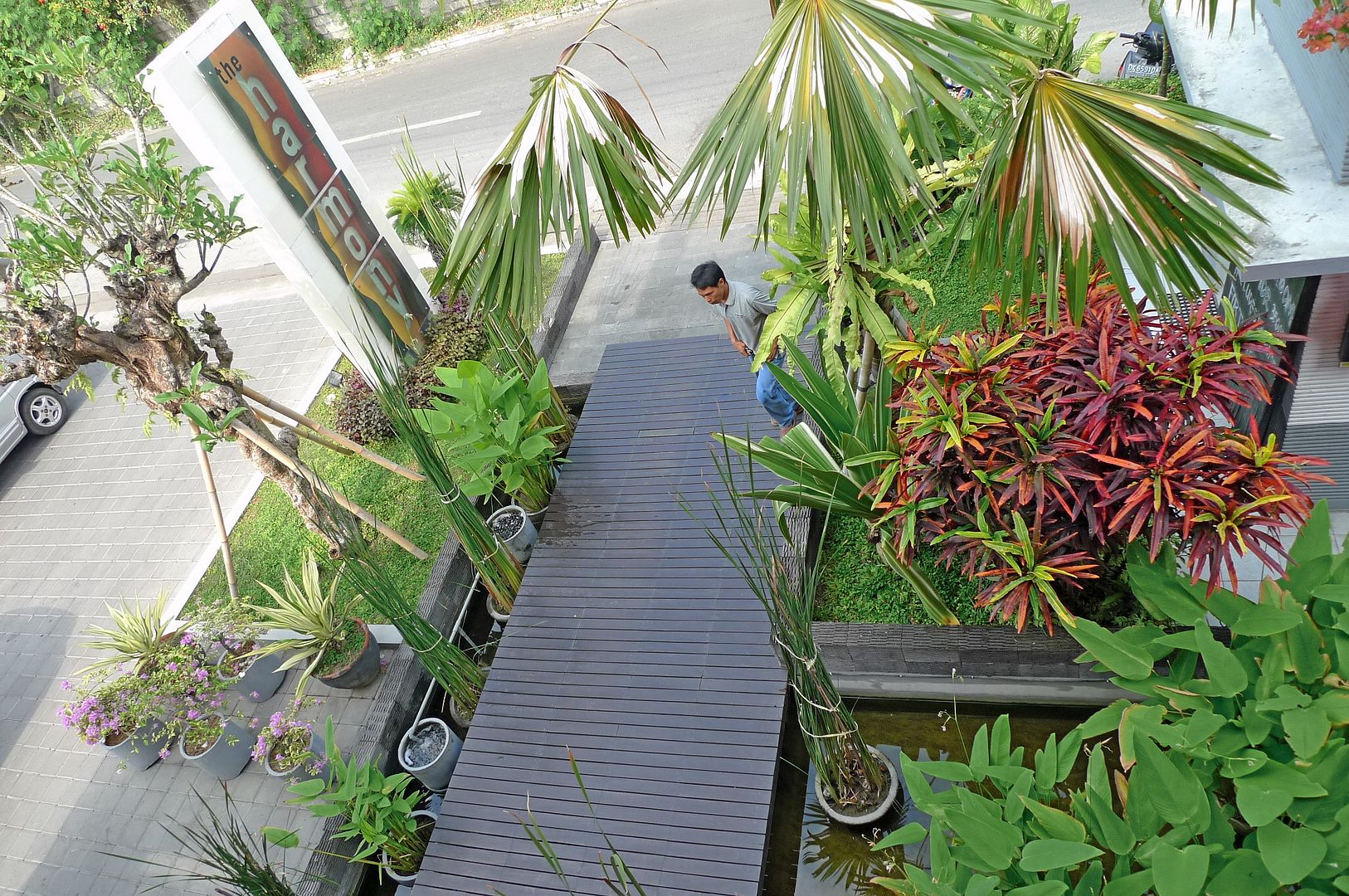 Coming up next : My Very First Visit To Taman Ayun