It was my virgin trip to Bali and I was looking forward to taste some fine Balinese food!
So after landing at the Ngurah Rai Airport in Denpasar at approximately 12.30pm, and checking in at the
Harmony Hotel
in Seminyak, which was just 20 minutes away from the airport, my friend and I went to Ketupat Restaurant at Legian Street in Kuta for lunch.
Three more friends would be joining us later for this Bali trip, but in the meantime, there were only two of us. Luckily, my friend had been to Bali numerous times and he knew exactly where good food can be found!
I liked the ambience immediately upon my first sight of the restaurant. It had a nice setting with seatings around a swimming pool!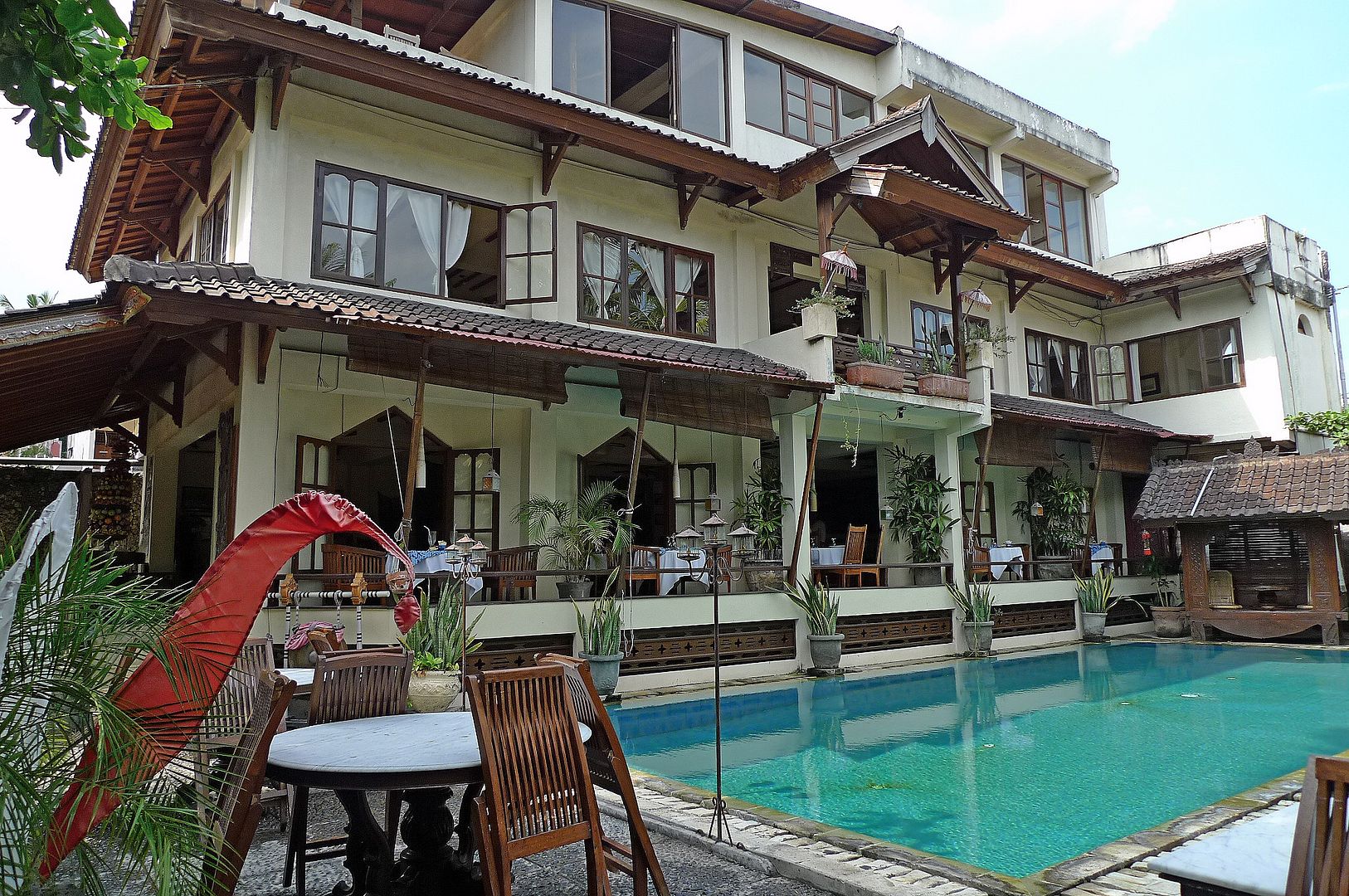 This tall tray of fruits greeted me at the entrance of the restaurant!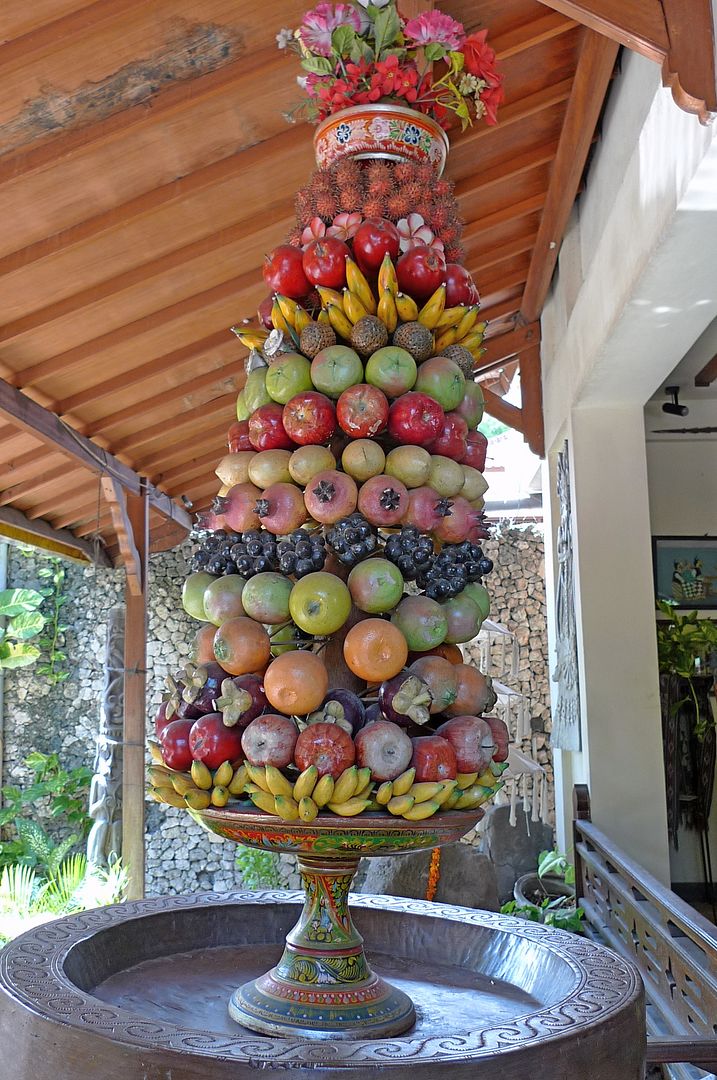 Let me magnify it a little.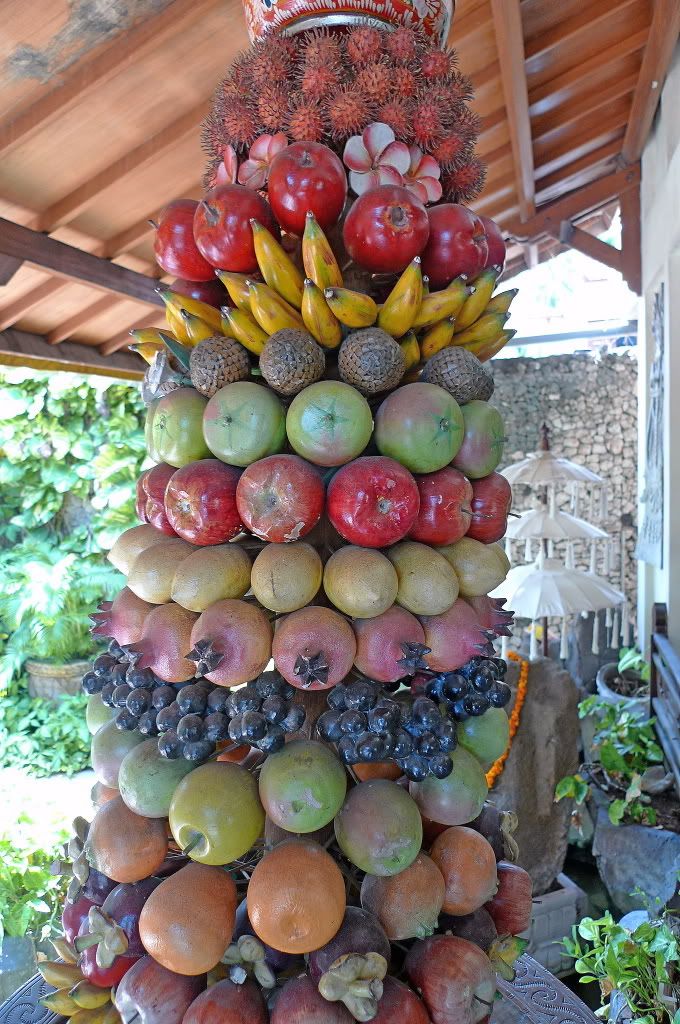 The interior was charming and nice.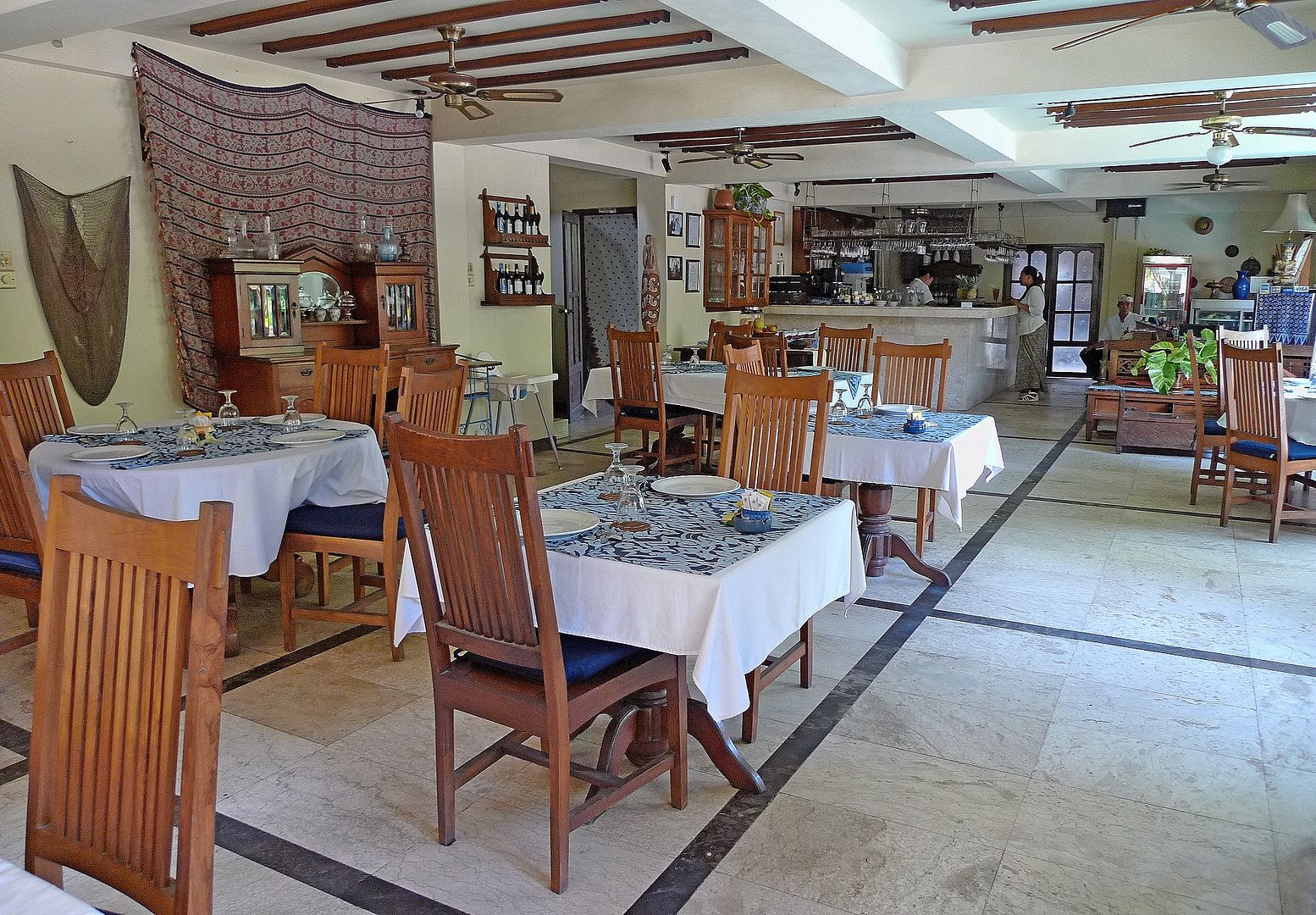 But we chose to sit at the corridor next to the swimming pool.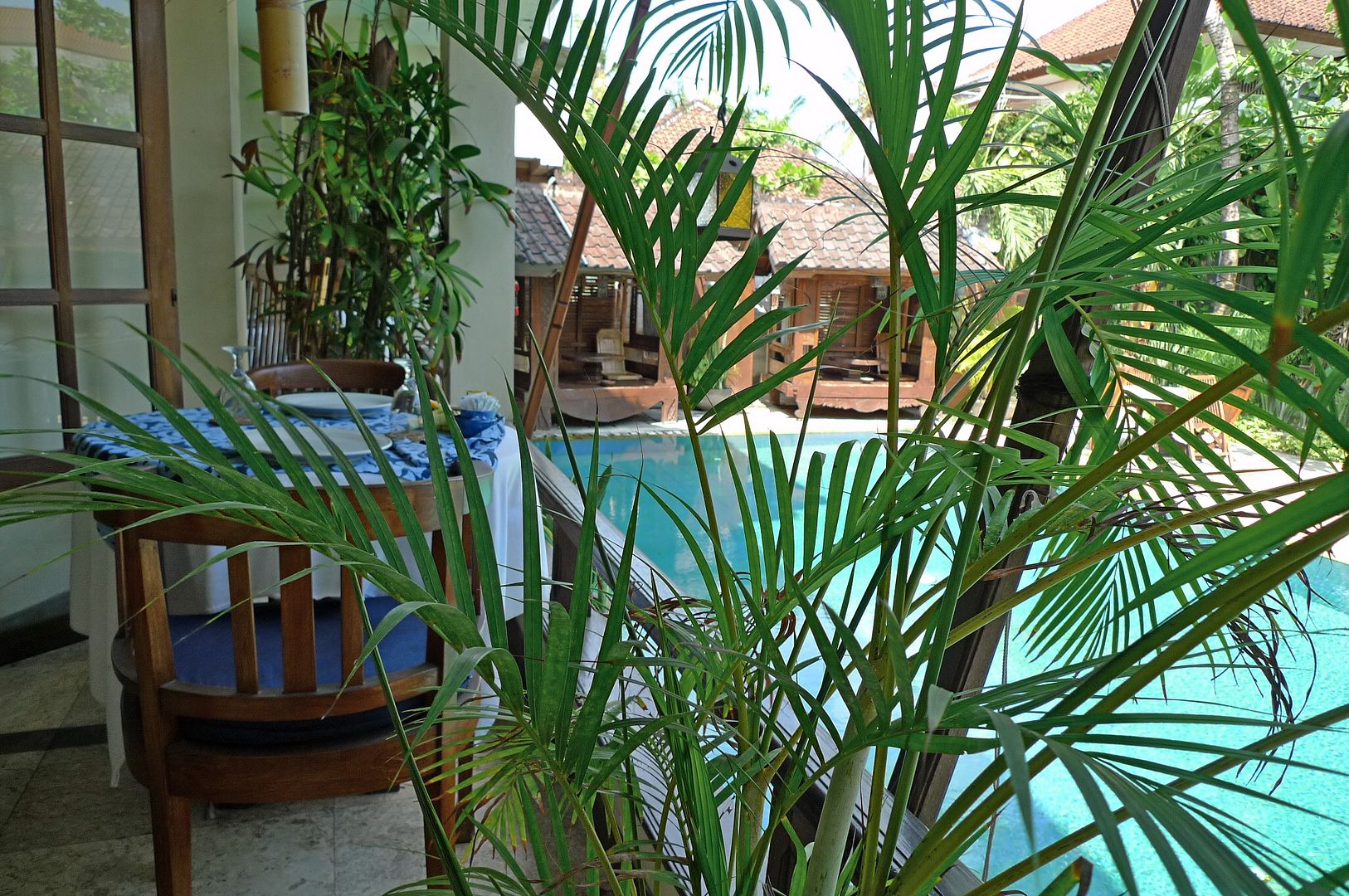 From where I sat, I took some photos of the surroundings.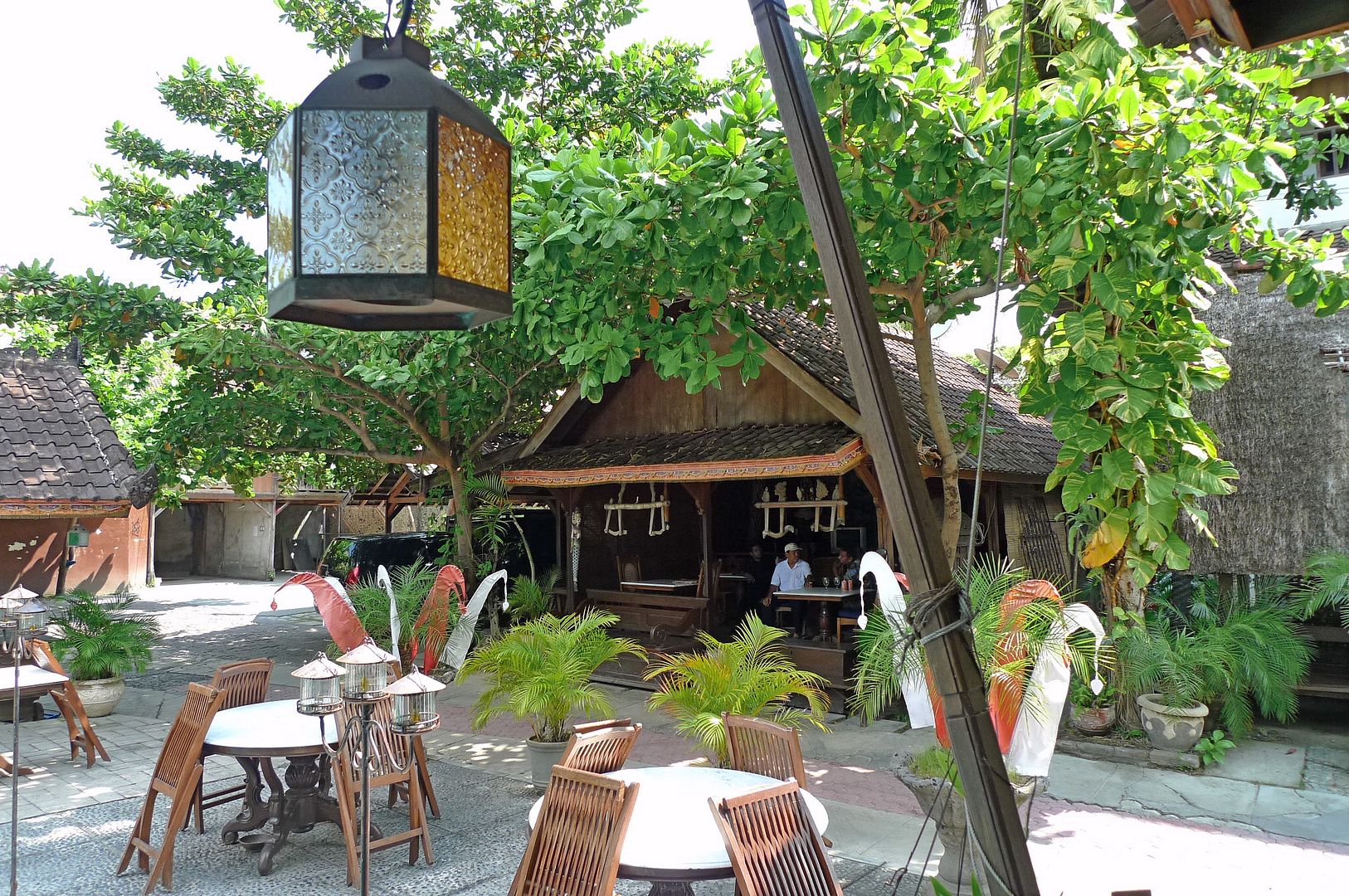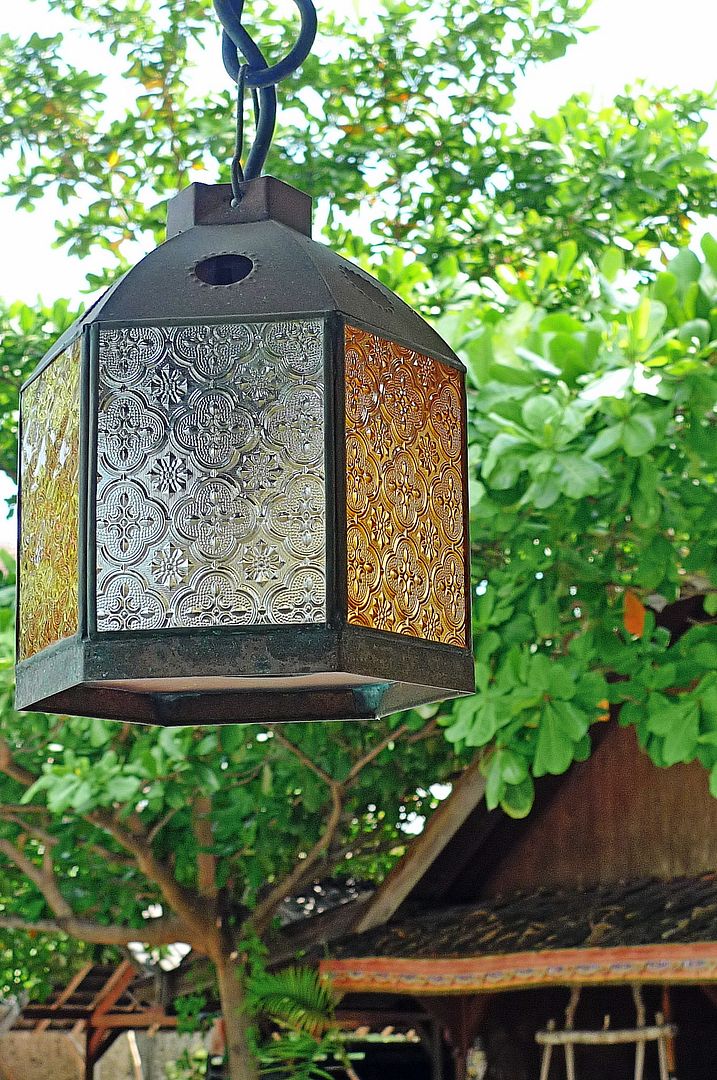 What is this long tube hanging from the ceiling?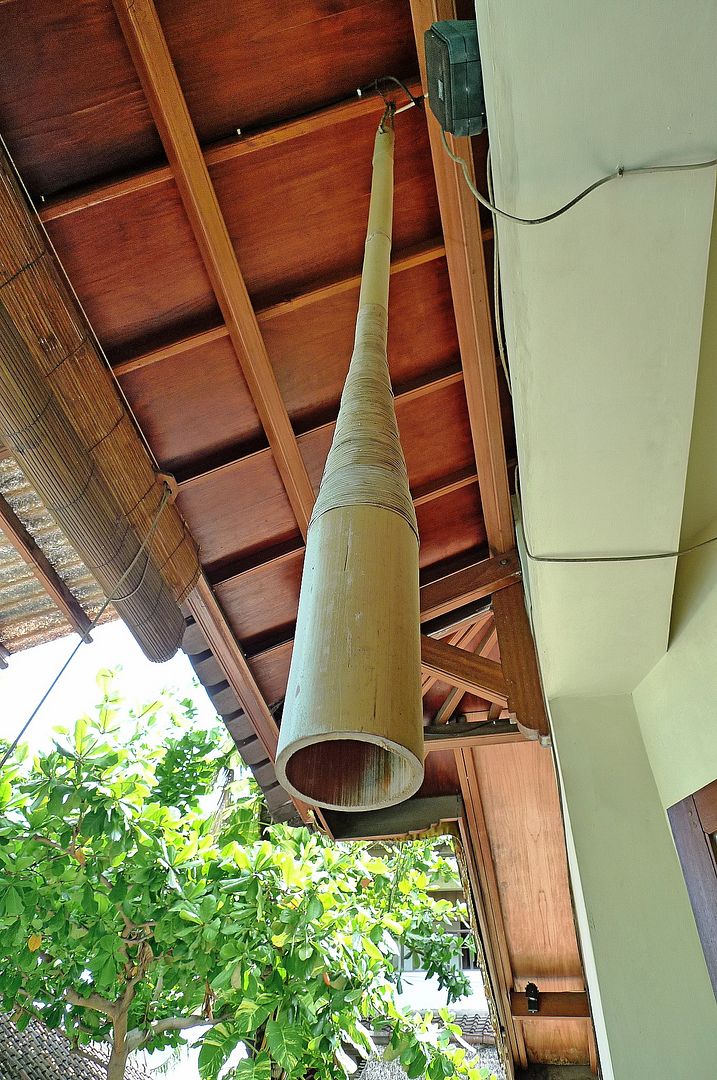 Oh! It's a lamp! There's a bulb inside.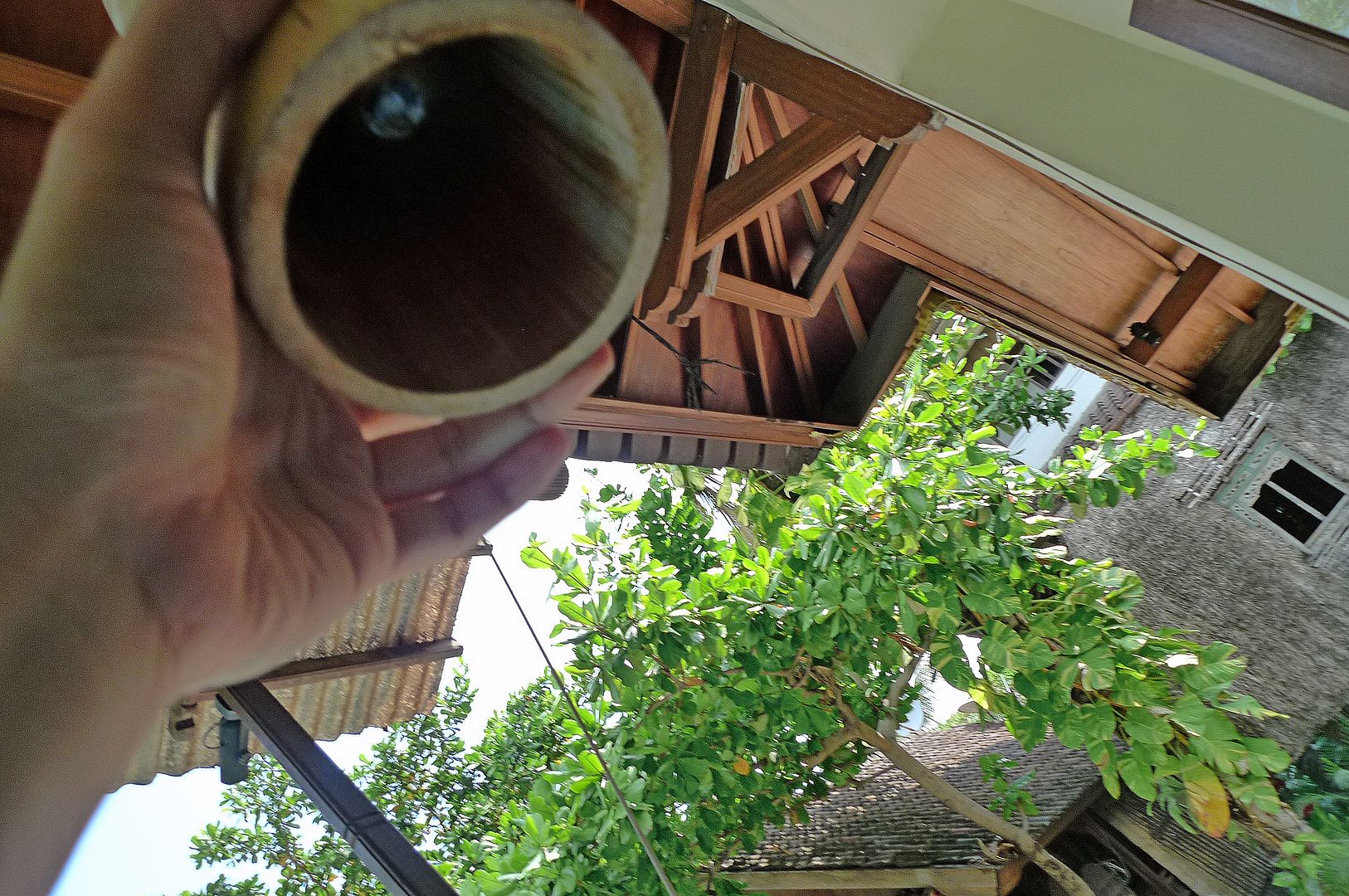 Before we ordered, this was placed on our table.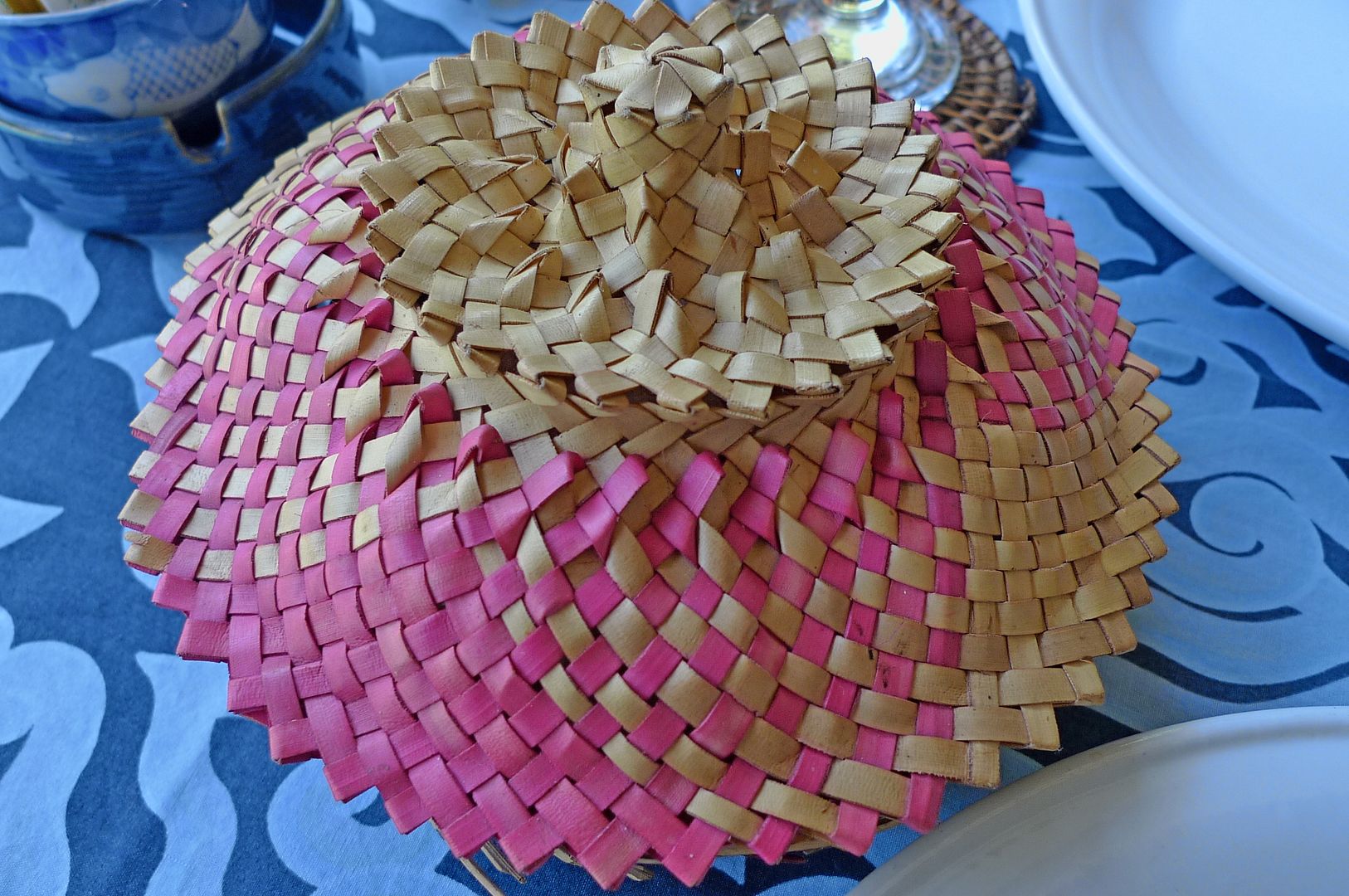 What was that? I opened the lid to reveal....crackers!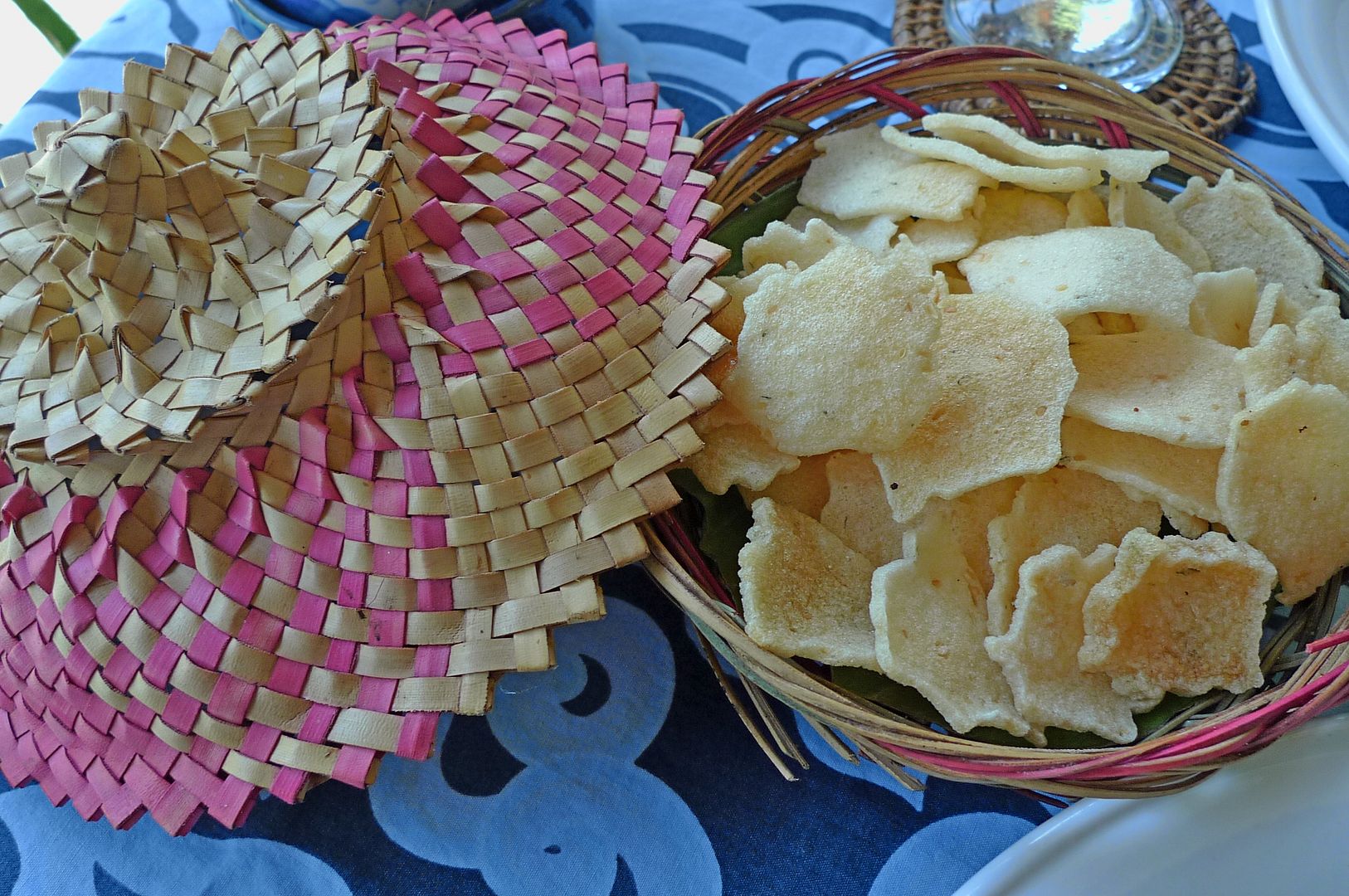 I loved the crackers! They made nice appetizers!
Since it was a hot day, we ordered our drinks first. My friend ordered lemon ice tea while I went for their special summer tea, which was a combination of tea with passion and lime juice.
What a thirst quenching drink! Nice!
We then ordered nasi campur.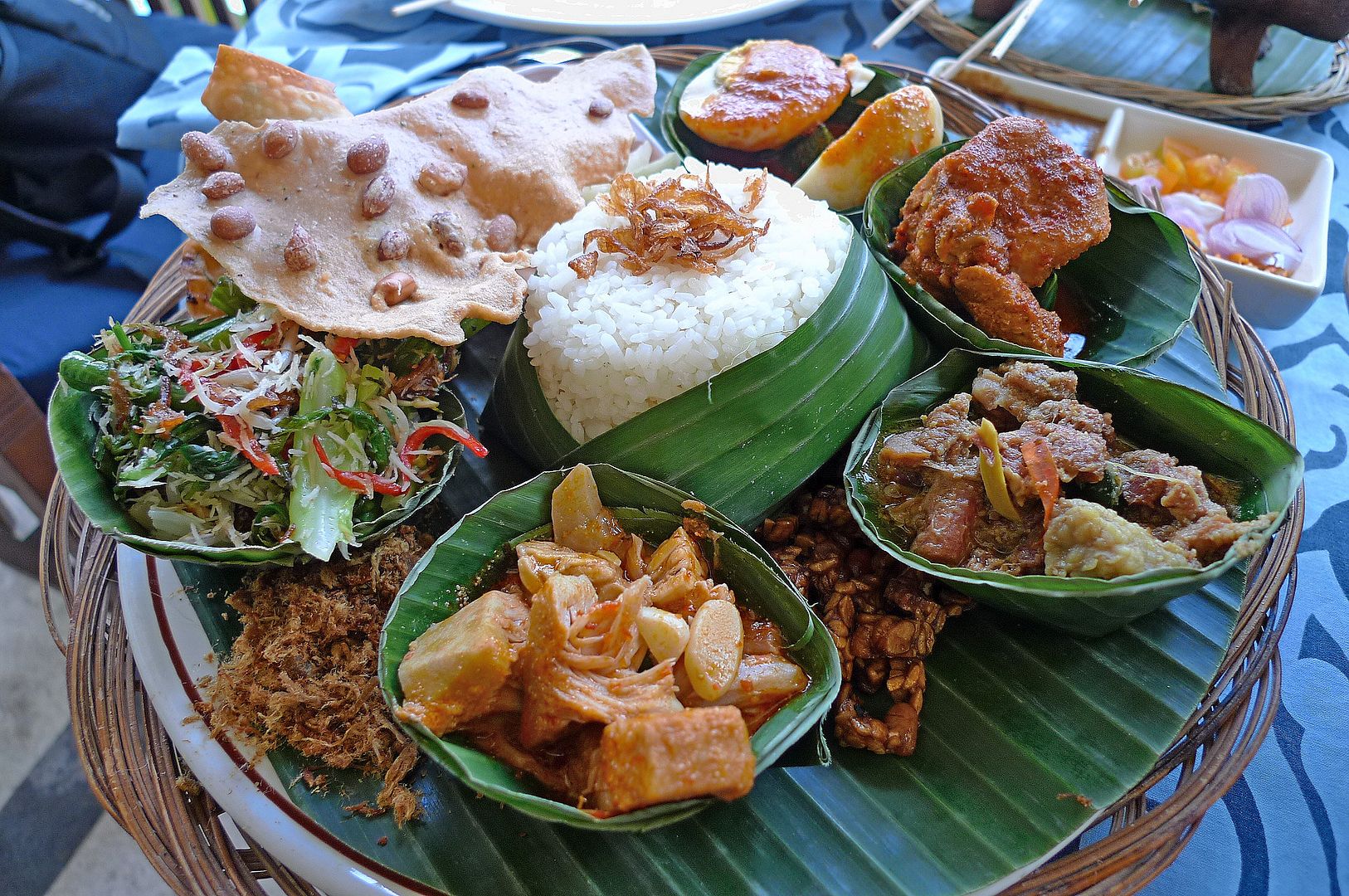 Nasi campur literally means mixed rice. It is made up of white rice in the middle and an assortment of meat, eggs and vegetables surrounding the rice served with Indonesian curries - truly the best way to taste Balinese and Indonesian cuisine!
Next we ordered the sate ayam (chicken satay).
And since we had huge appetites, we ordered one more dish - the wajan sawah.
I don't know how to call this dish in English but it's actually a mixture of fried rice with sweet corn, green peas, soy bean sprout and coconut, served with Balinese fried duck (known as bebek goreng), quail eggs (telur puyuh), shrimps (tempe udang), spicy eggplants (terung Belada), crackers (keripik sawi) and Balinese curry (sambal).
Do you think we ordered too much just for the two of us?
But we finished every bits and pieces of the food in front of us! Haha! It was delicious!!
The bill came up to 262,200 rupiah (RM94) inclusive of 10% government tax and 5% service charge. Slightly pricey but worth every cent in my opinion!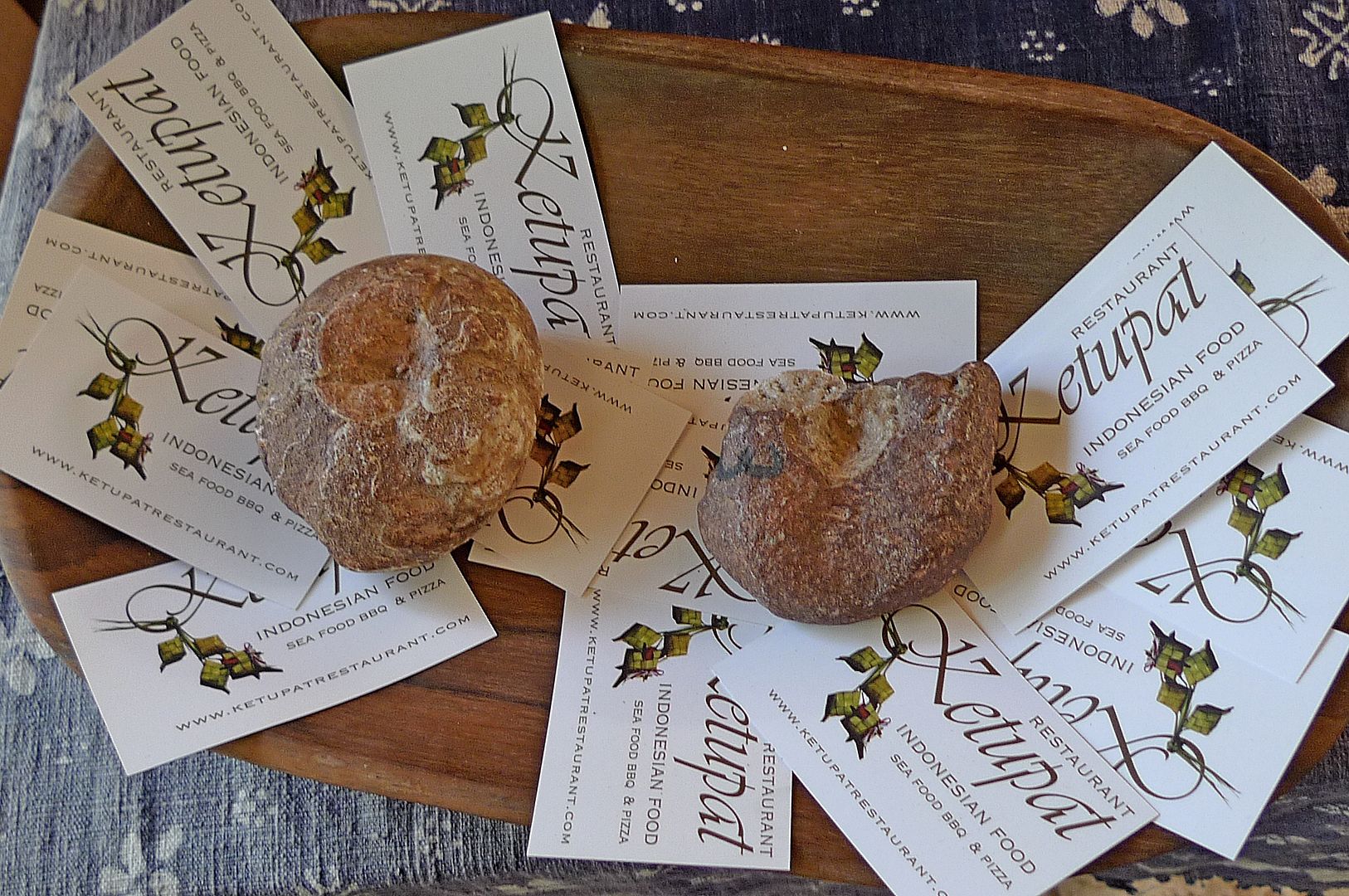 I would definitely visit Ketupat again if I ever go to Bali in the future!
For more information, you might want to visit
Ketupat website
.