One week before Chinese New Year, I was invited to a "lou sang" dinner at
Grand Imperial Restaurant
at the Hartamas Shopping Centre in Sri Hartamas.
It was a 9-course dinner priced at RM1,088. There were ten of us and we started with the
fresh salmon fish 'yee sang'
.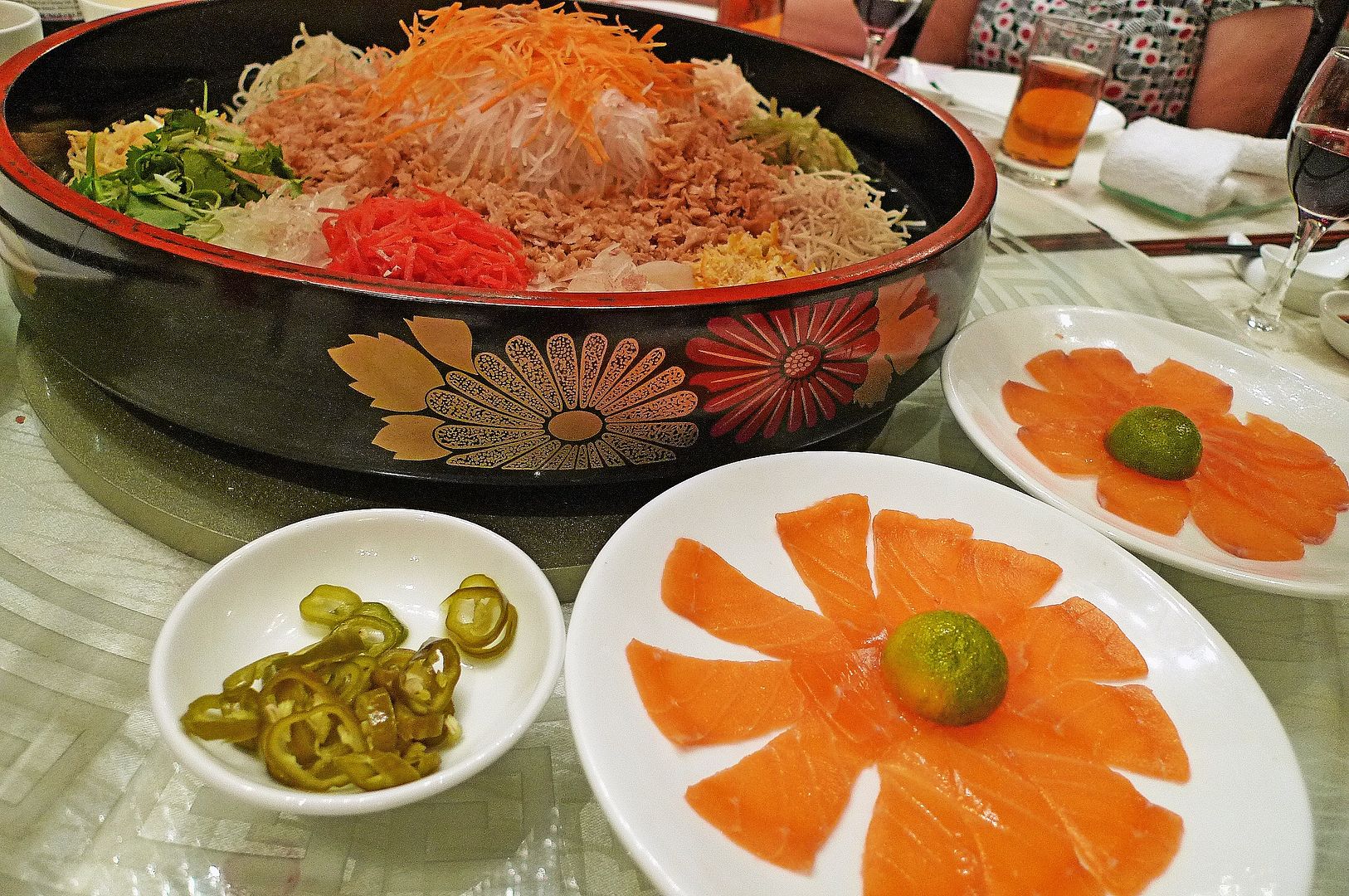 OK, the green chillies are not supposed to be served with the 'yee sang', but it was placed there when I took the photo! LOL! The two white plates contain the raw salmon fish.
The above photo shows the 'yee sang' up close before we added in the fresh salmon fish.
After we added the salmon fish, I had no time to take photos as everyone started to use their long chopsticks to stir the 'yee sang'. As you know, stirring the 'yee sang' (or what we call 'lou sang') is considered auspicious and I would not want to miss out on the action! Haha!
See how long the pair of 'lou sang' chopsticks is compares to the normal chopsticks that we use to eat with!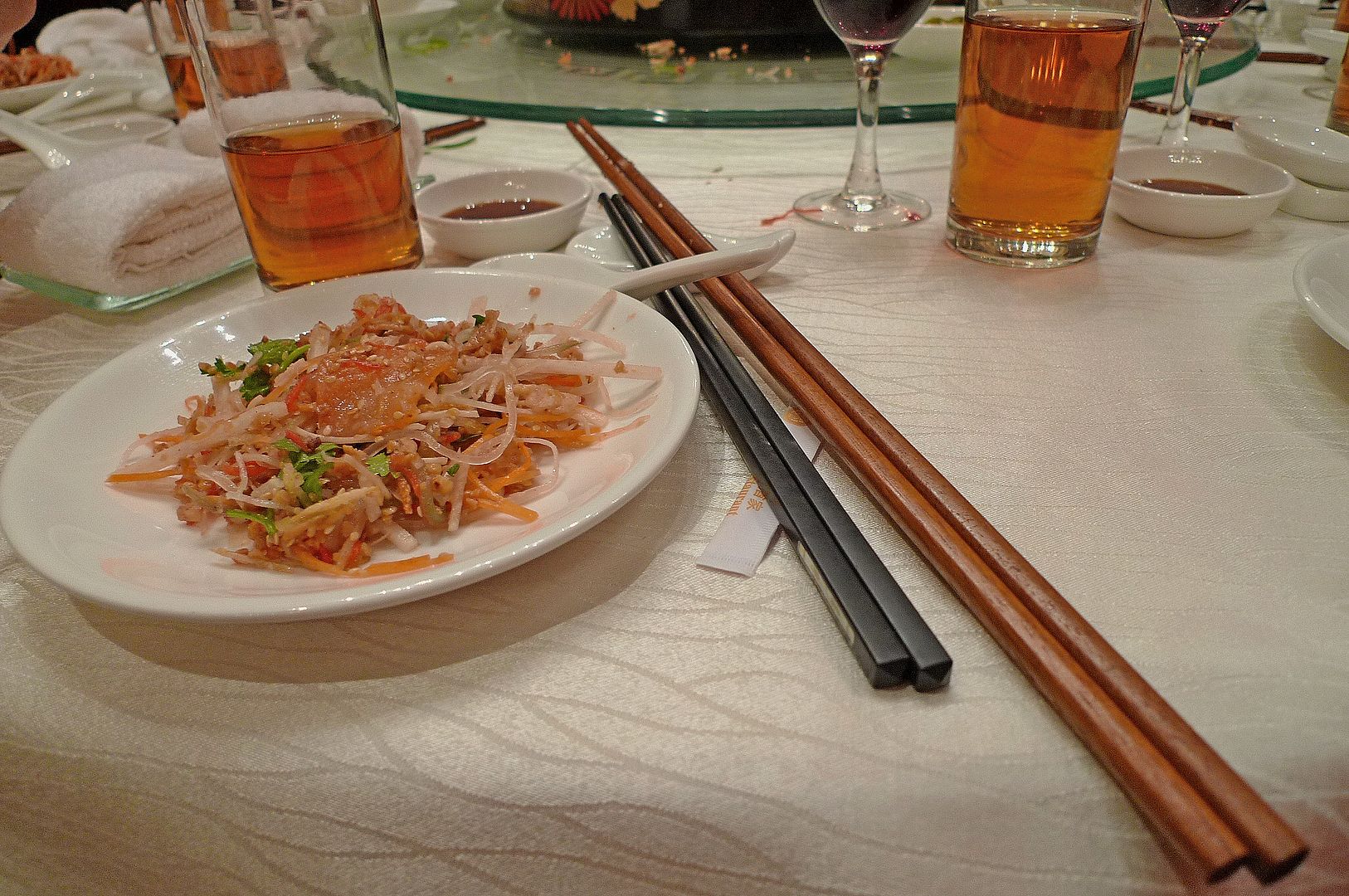 Within minutes, this was what remained of the big plate of 'yee sang'.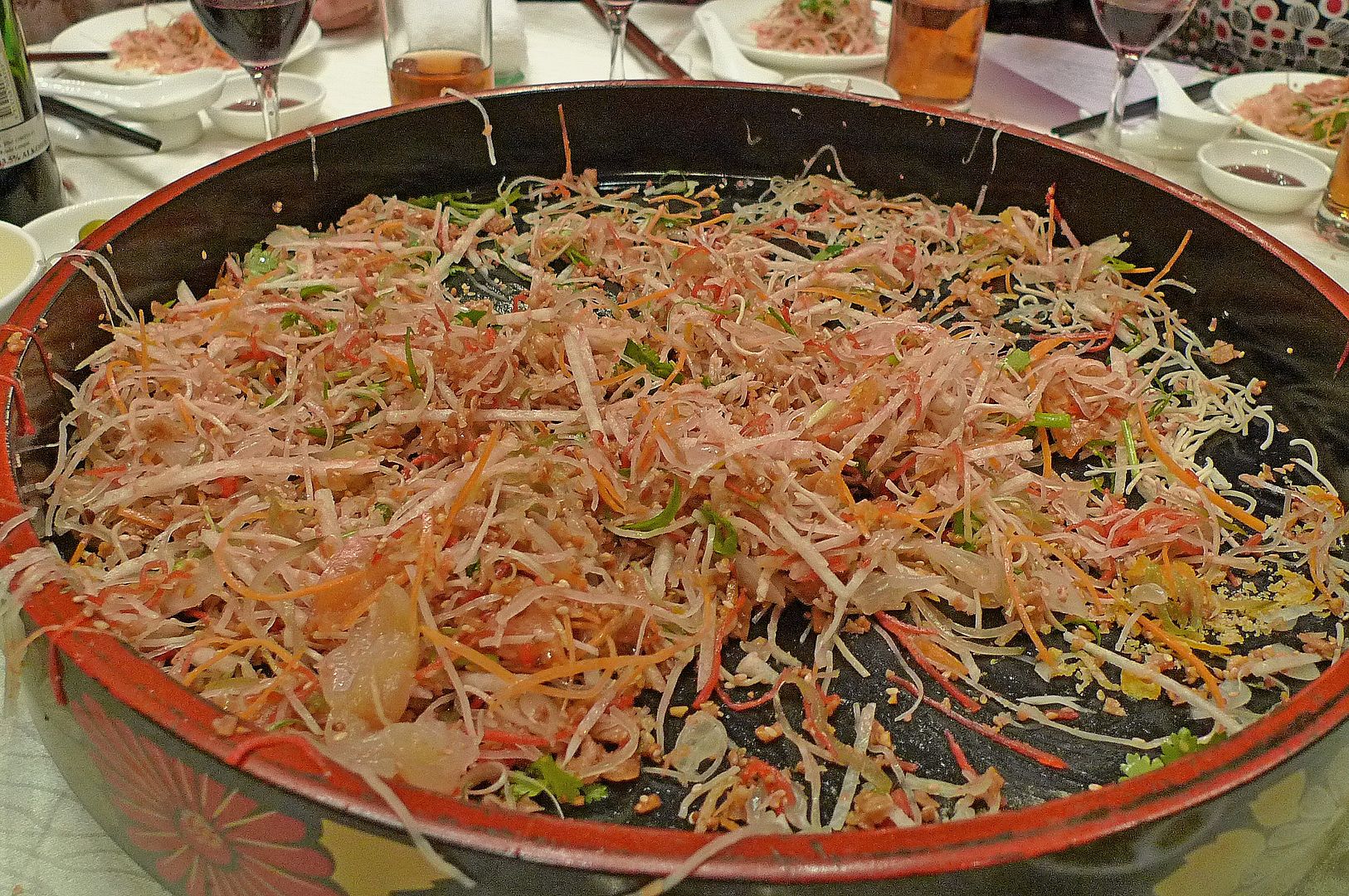 Since I love 'yee sang' a lot, I guess I ate most of it! LOL!
After that delicious 'yee sang', came the
shark's fin soup with crab meat and crab roe
.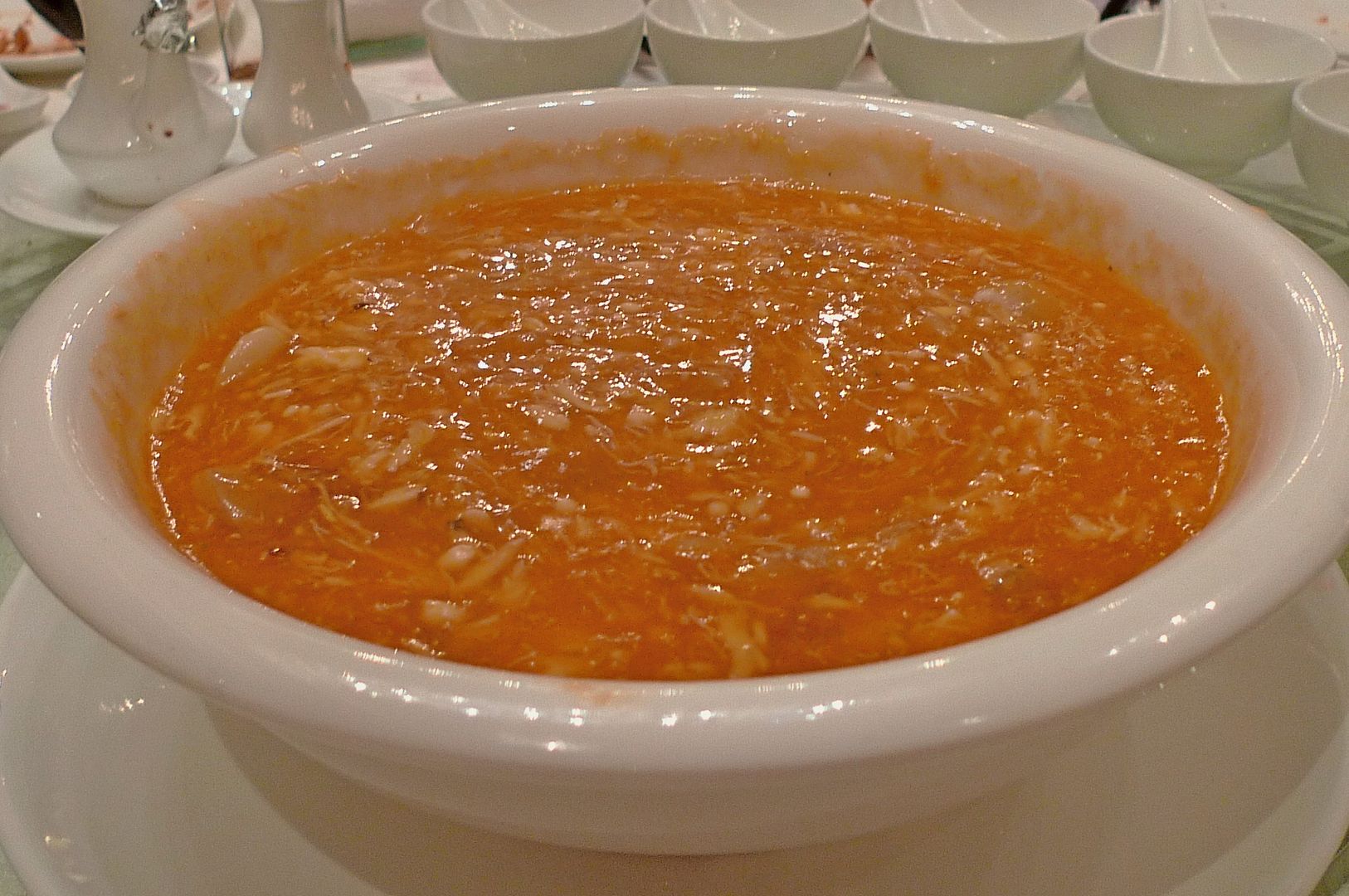 I wondered why it was orange in colour! This is my bowl of shark's fin soup.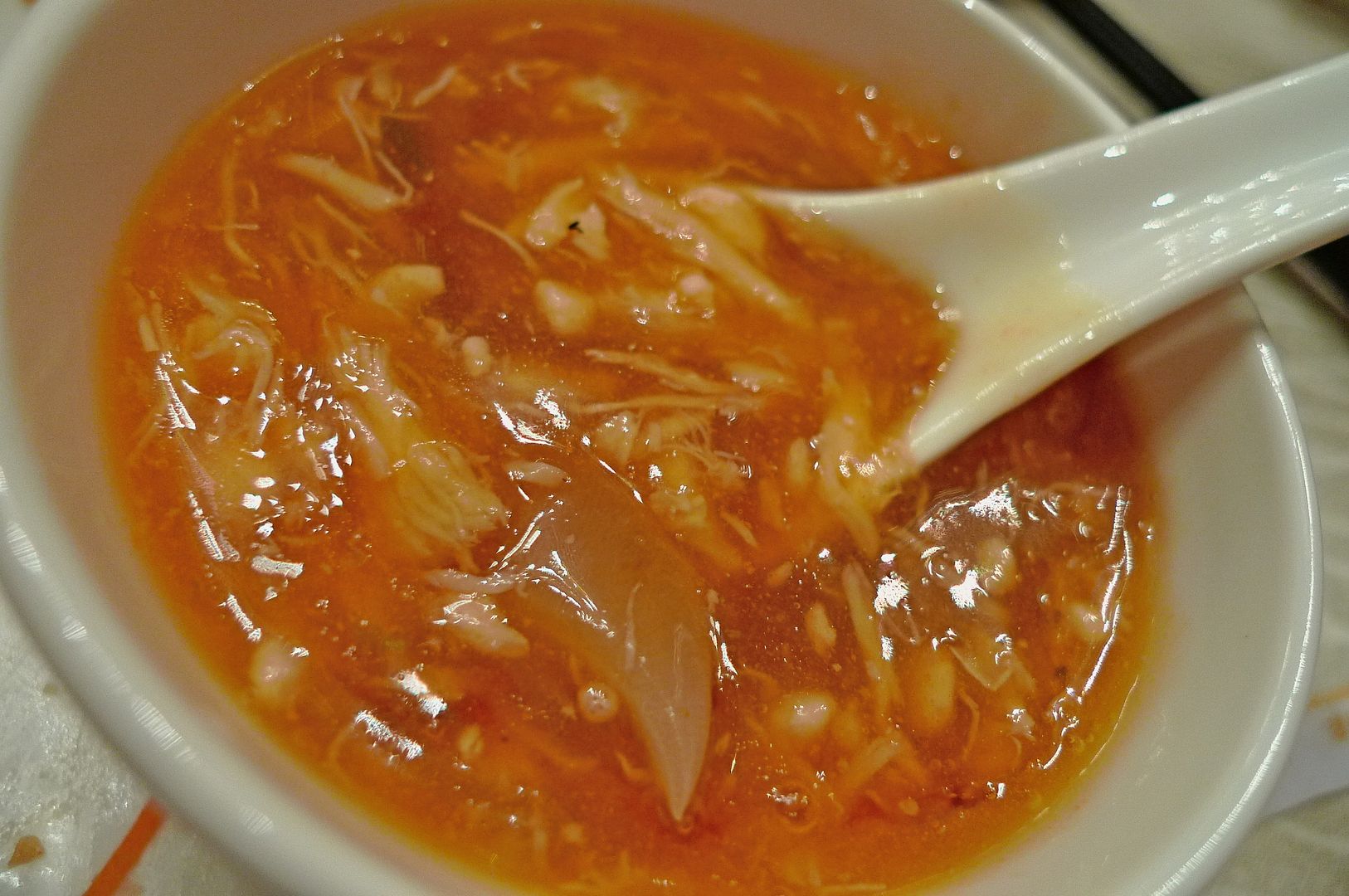 Unlike shark's fin served in some restaurants, this one used genuine shark's fins. Can you see this big chunk of shark's fin? Yummy!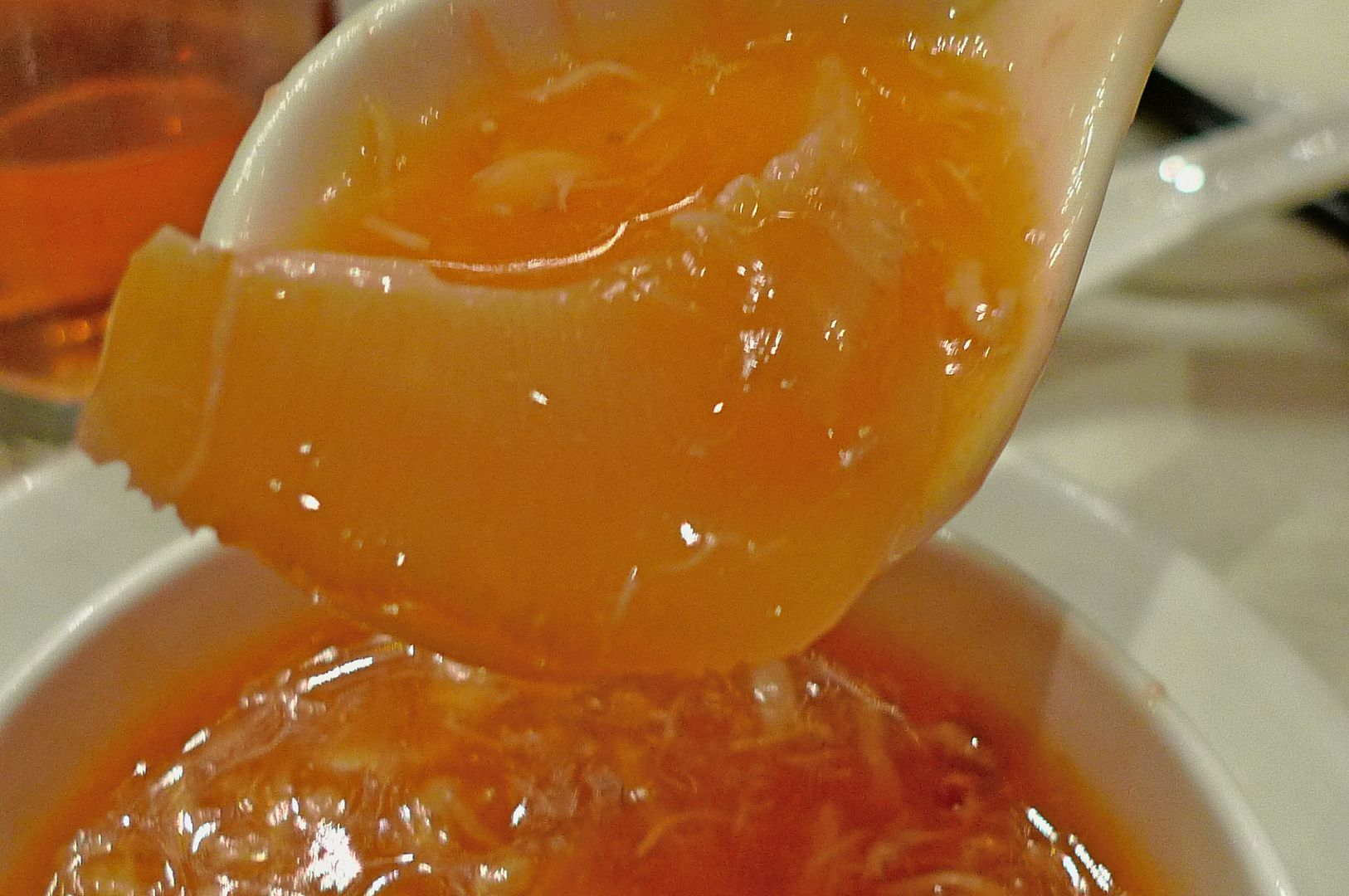 I know! I know! We are not supposed to be eating shark's fin right? But I was invited and this dish was already on the table. It would be pointless to reject it!
Next on the list was
roasted whole smoked suckling pig
. Now I know some of you don't eat pork, but this was really delicious! Sorry about that!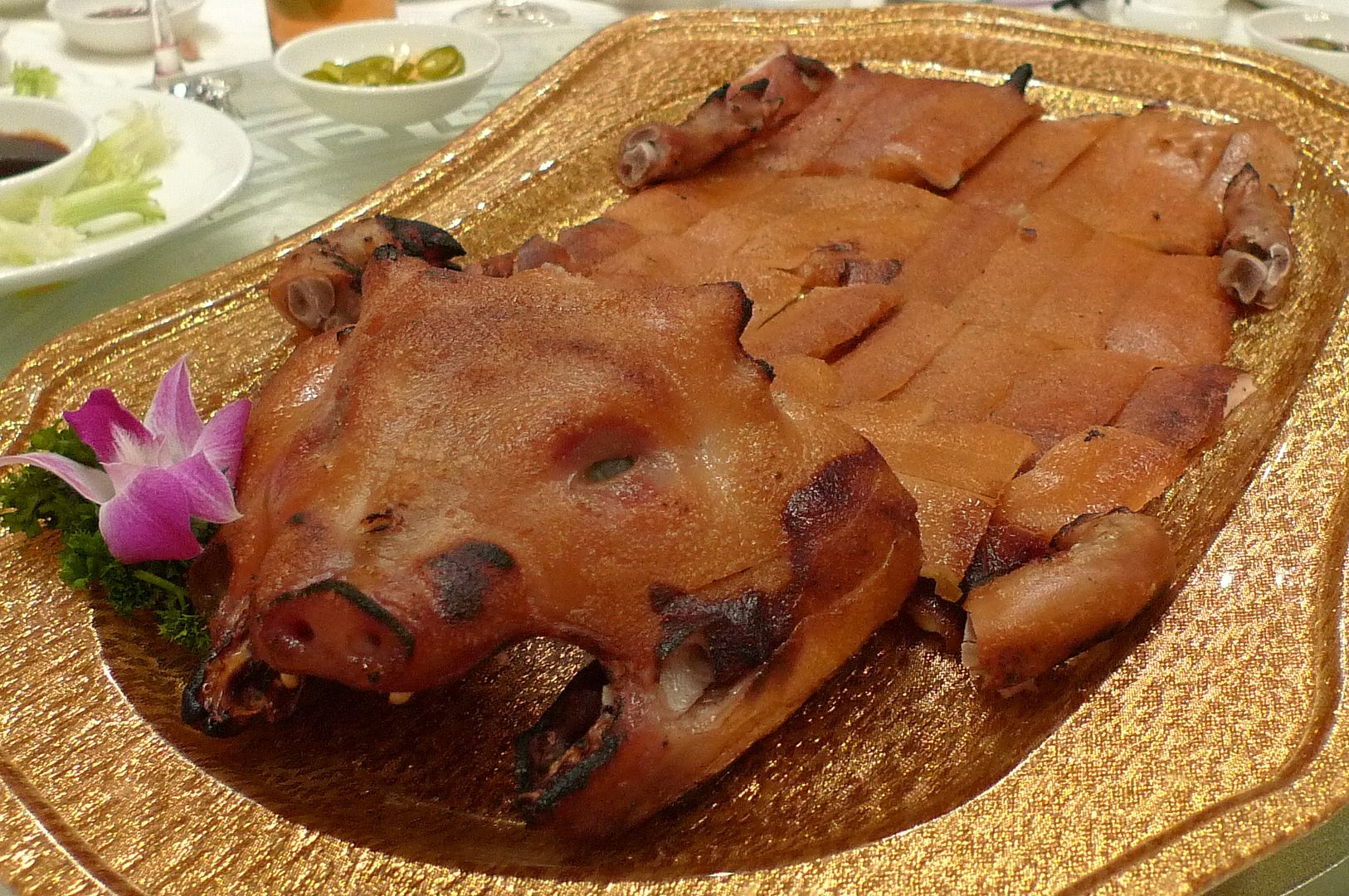 See that huge pig head on the plate? I kind of felt sorry for the pig actually!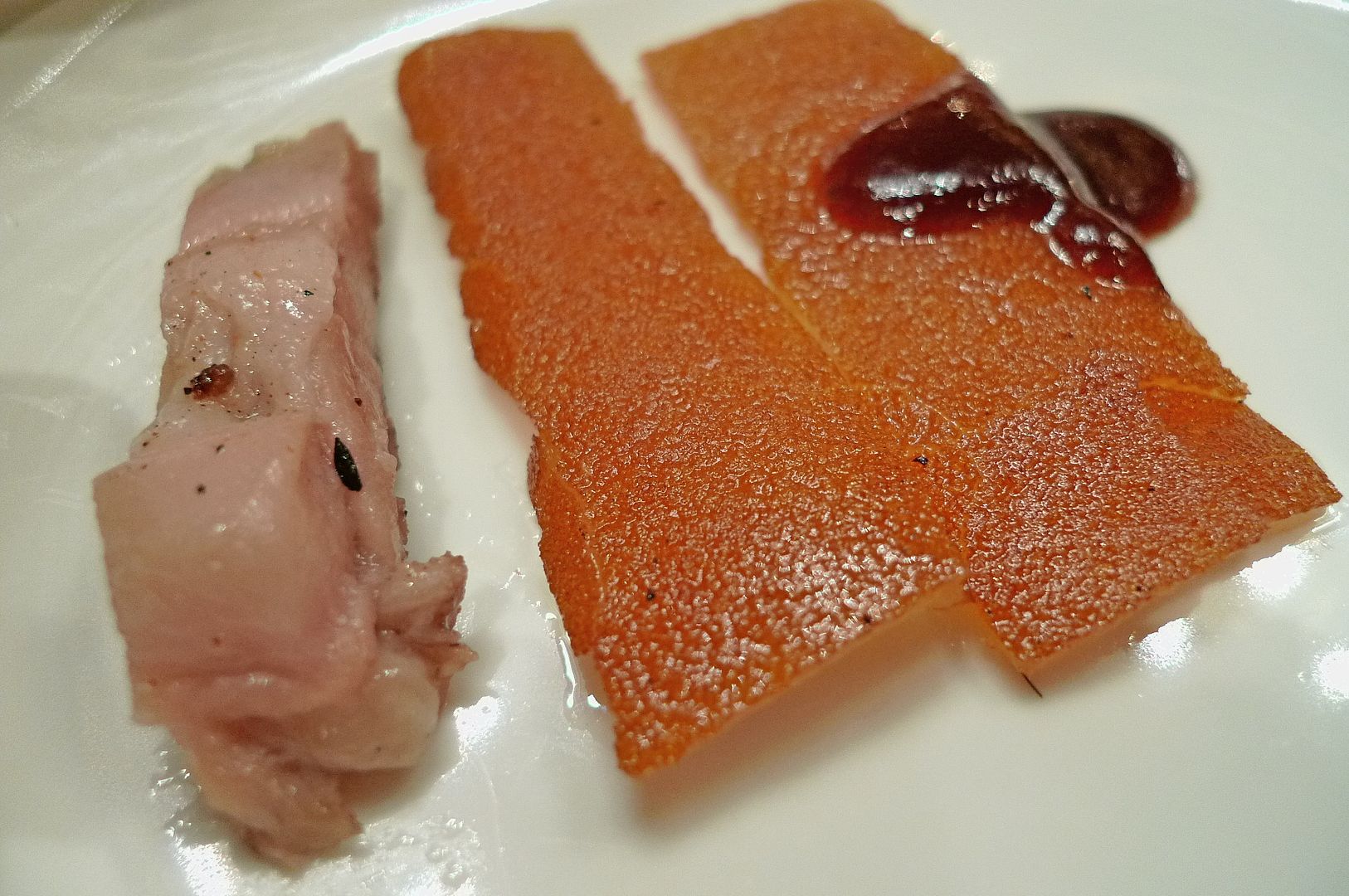 But the meat dipped into a little of the sauce was scrumptious! And I have to say it went down very well with a glass of red wine, courtesy of my friend!
The next food on the menu turned out to be my favourite dish for the night! It was
steamed garoupa fish with chop ginger and preserved bean paste
.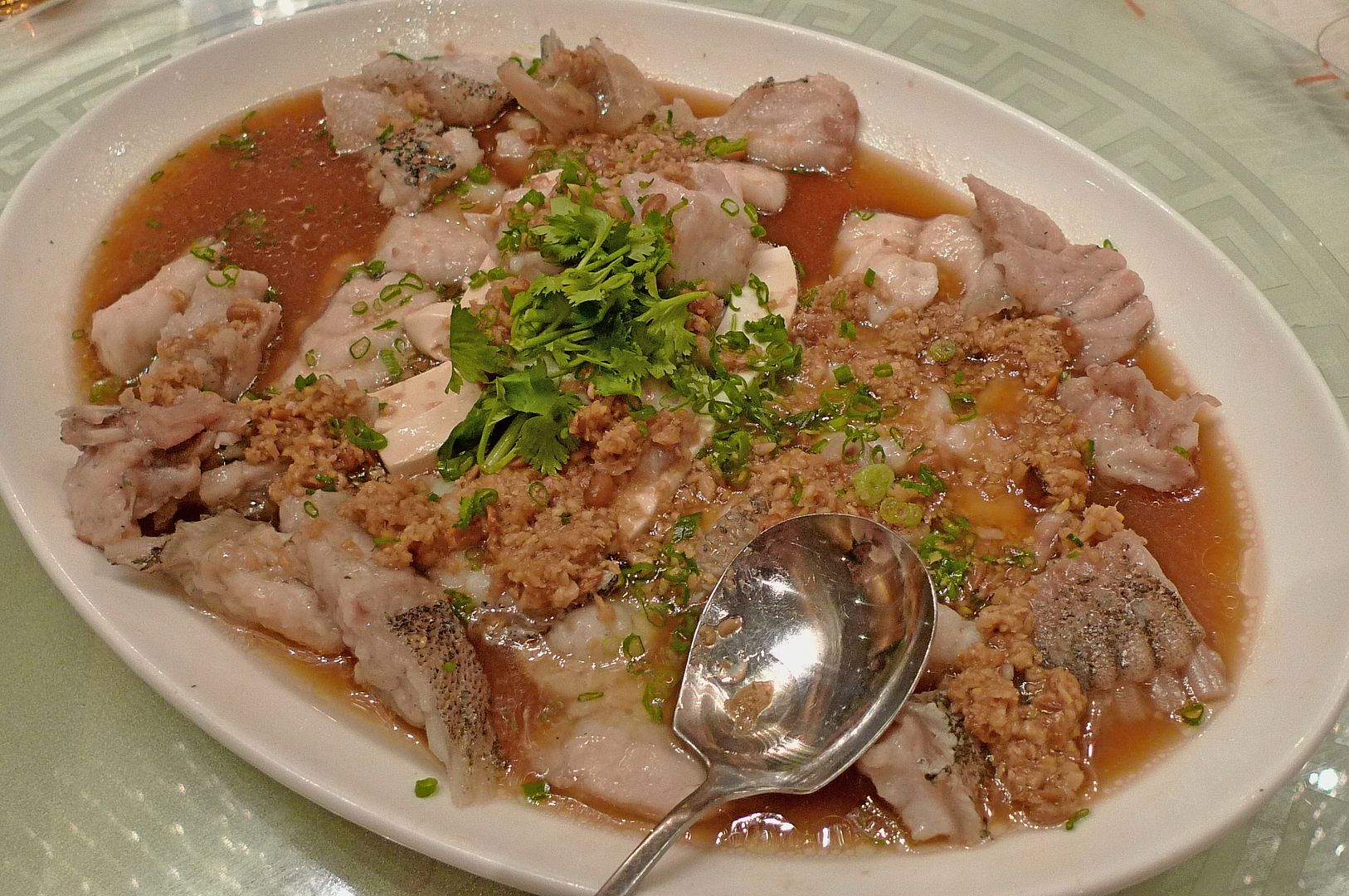 The flesh was smooth and it was tasty! I love this dish a lot!!
After the fish, came the
deep fried sea prawns with garlic, salt and pepper
.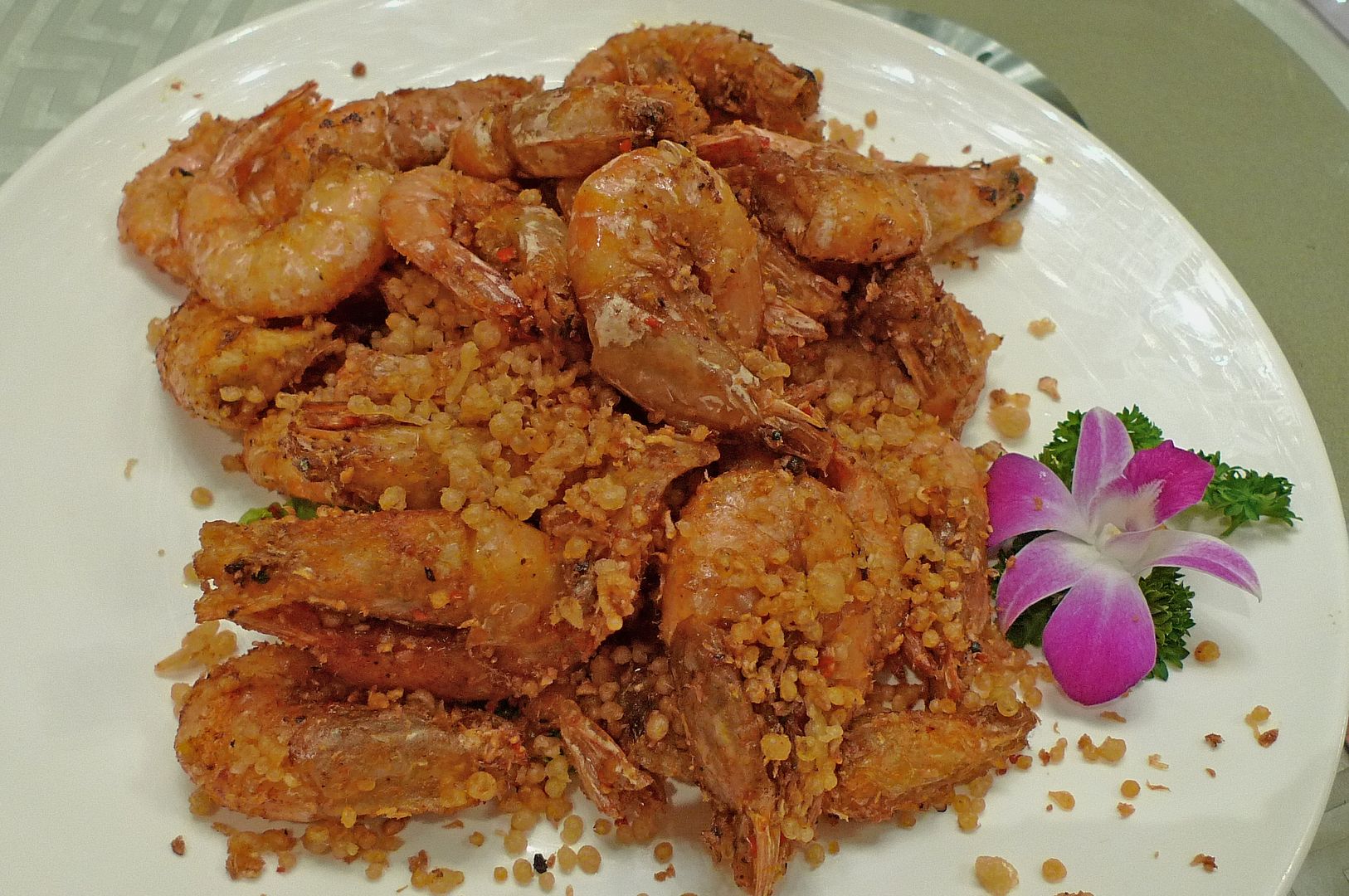 I found the prawns a little too salty. Did not really like this one!
Next was
braised top shell fish with mushroom, dried oysters and 'fatt choy'
.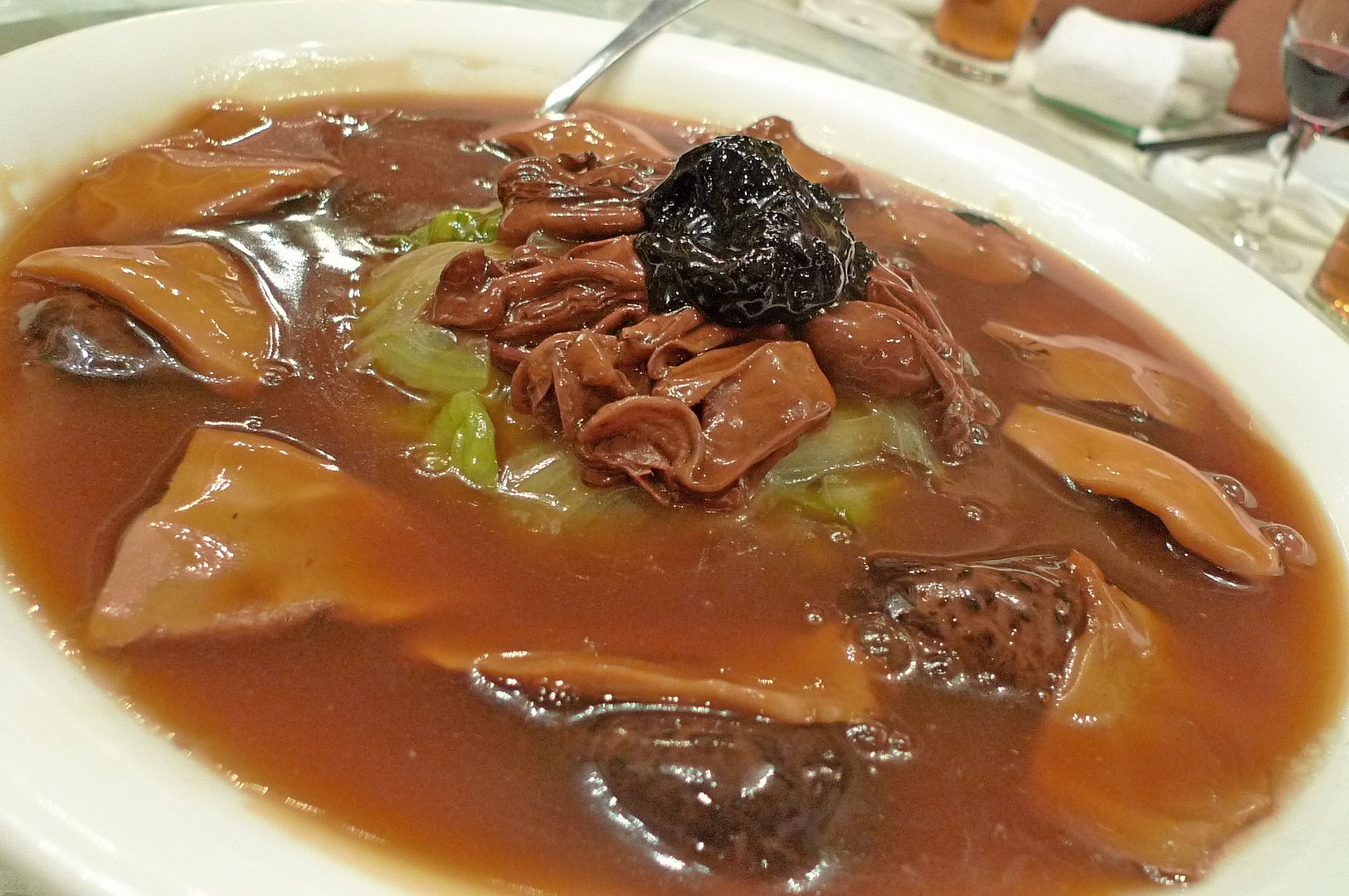 I am never a fan of this type of dish but I guess it was healthier than all the fried prawns and roasted pig we had earlier!
Finally, it was time for
fried glutinous rice with waxed meat
. I was already quite full by then, but I could still take in some more, haha!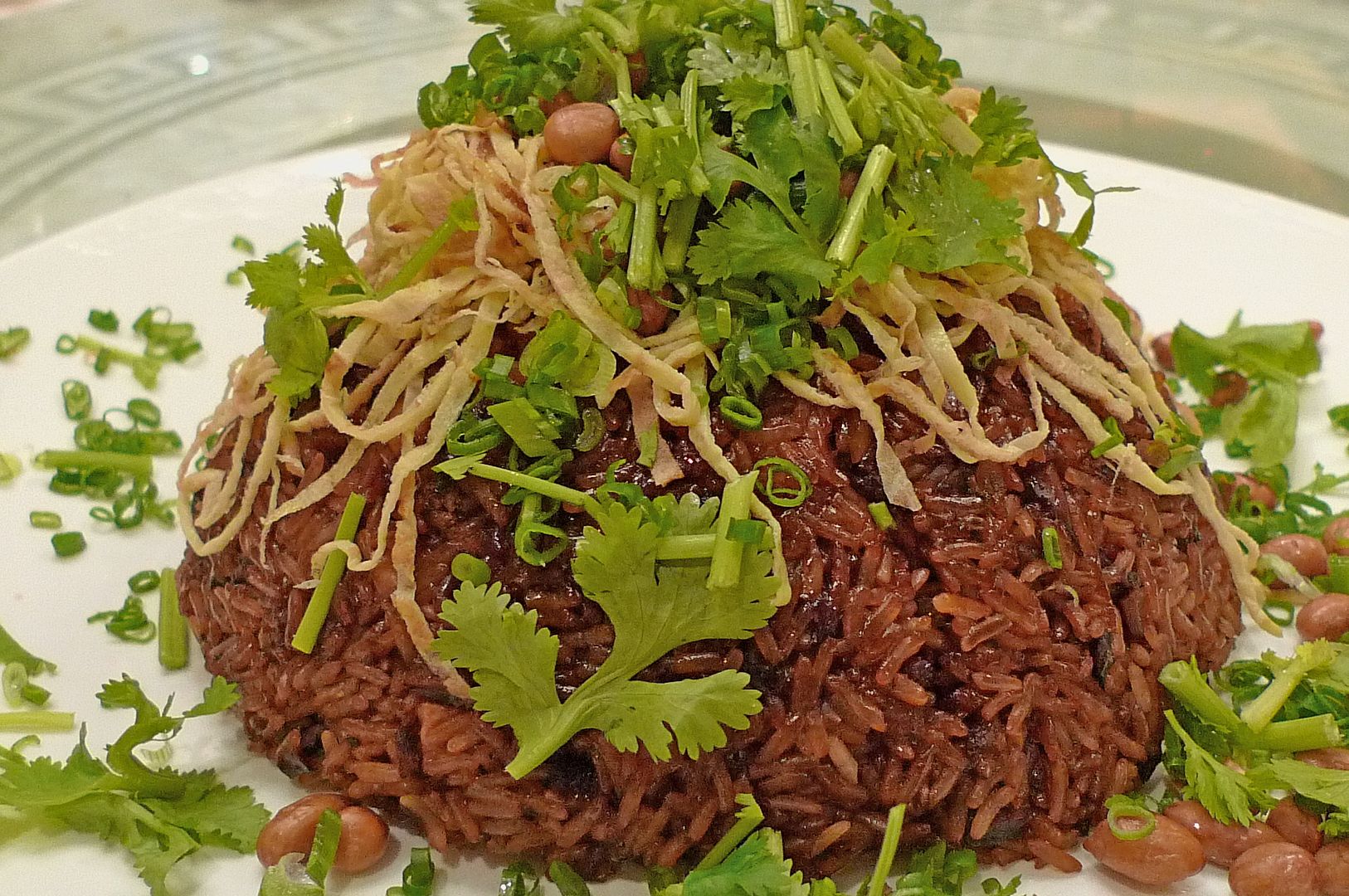 It was not bad although we could not finish it! So in the end, we had to 'ta pau' (take away) whatever remained on the plate.
After resting our stomachs for a while (giving our stomachs time to digest all those food!), we were served desserts. The first dessert was
chilled mango puree with sago and pomelo
.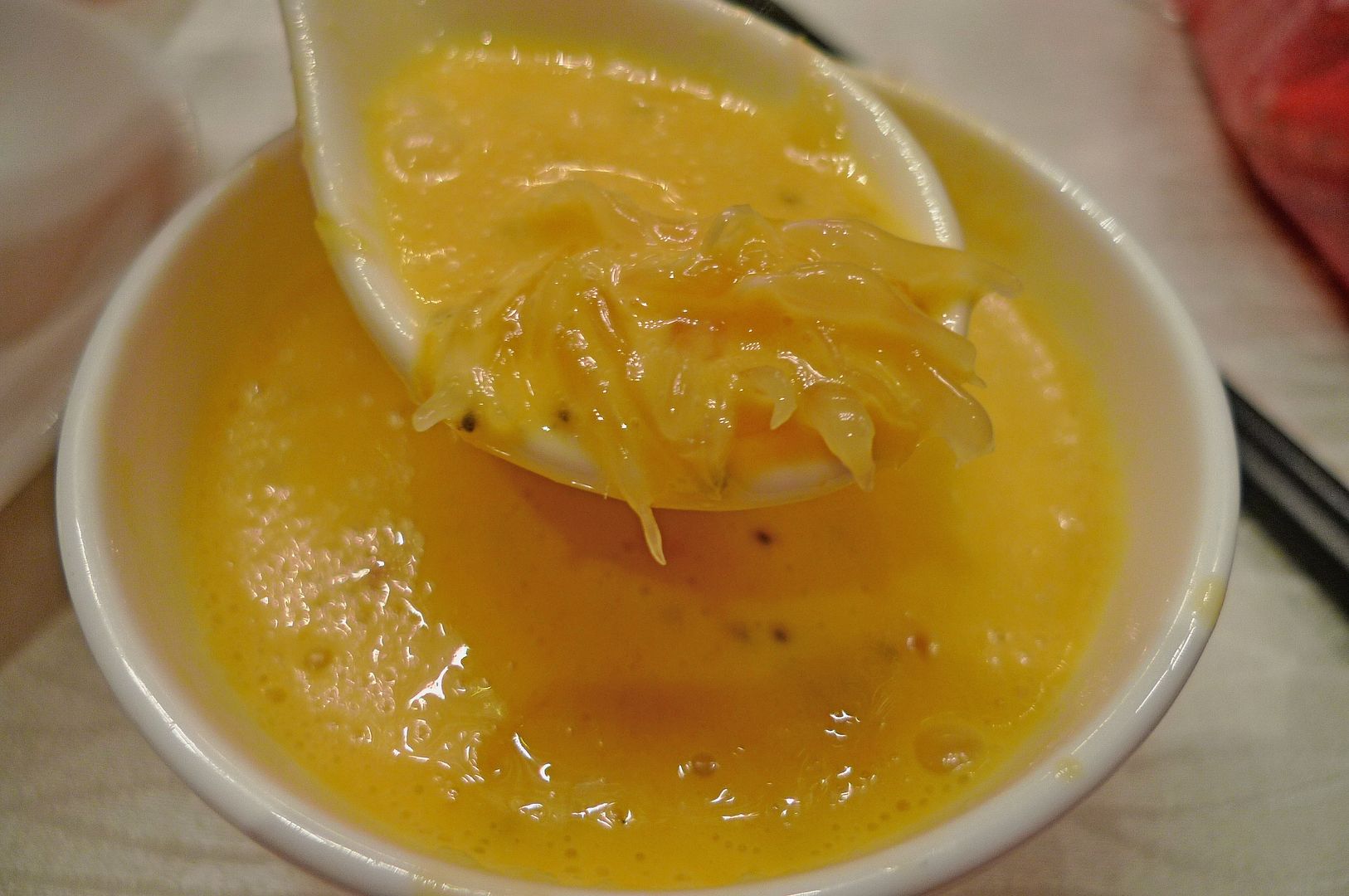 It may not look very appetizing, but believe me, it was quite delicious! Can you see the slices of pomelo I scooped up?
The second dessert was
steamed 'nian gao'
and
lotus paste pastries
.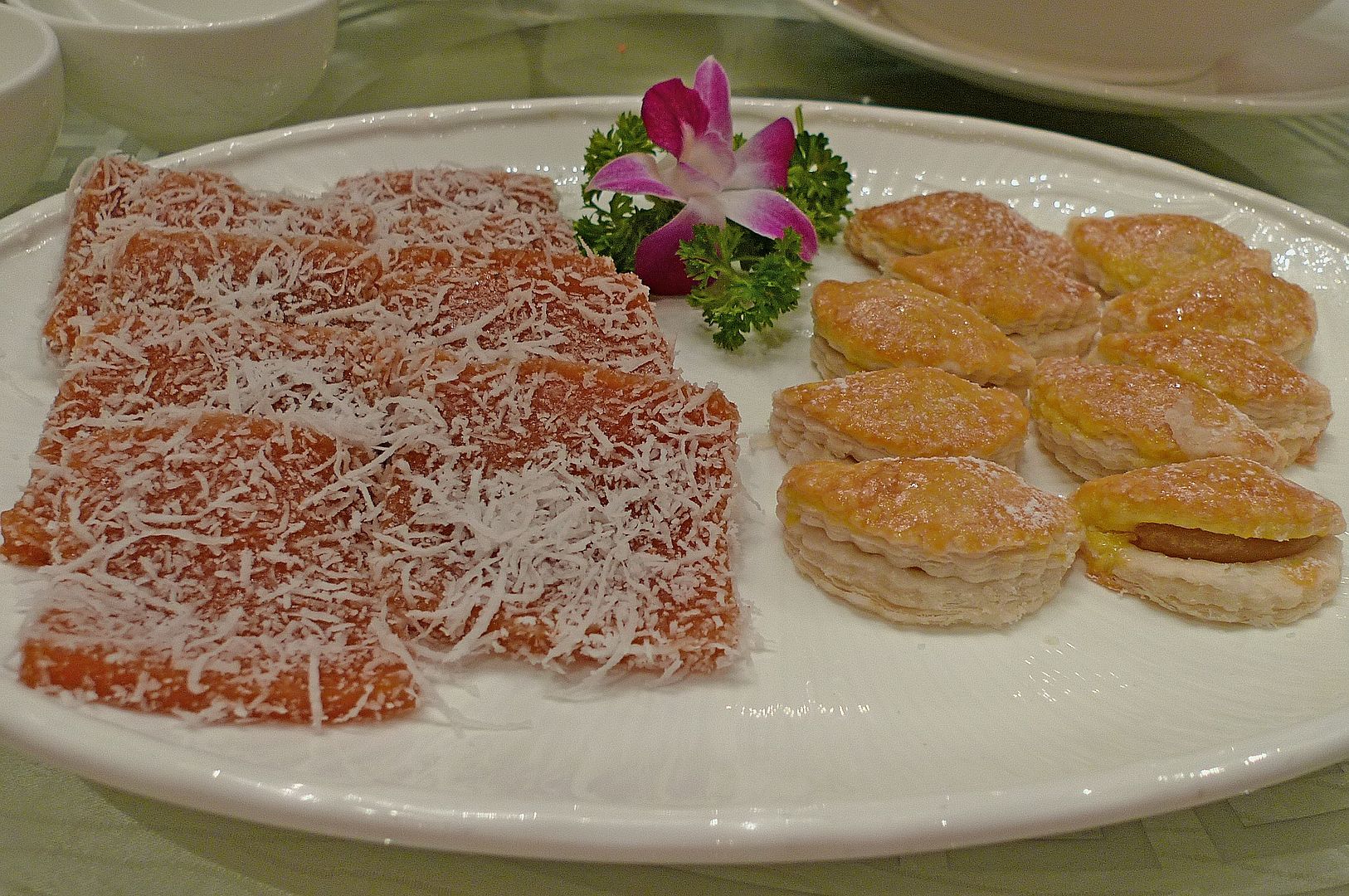 The steamed 'nian gao' with shredded coconut was nice.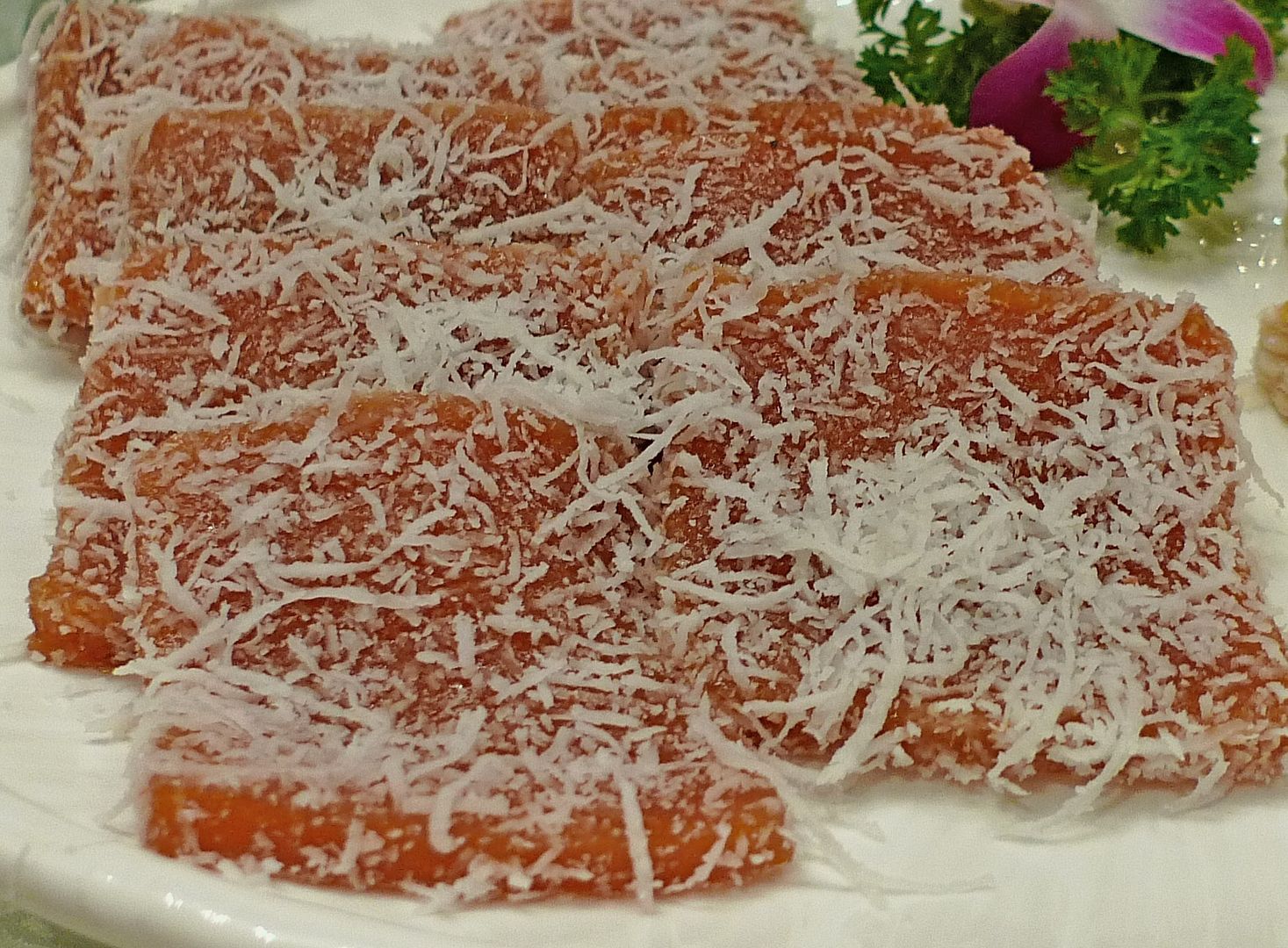 The lotus paste pastries were not too bad either.
Overall, I would say the food here were quite good although slightly pricey, but I would definitely return for the steamed garoupa fish!
Before we left, I took a quick snap of the front entrance of this restaurant.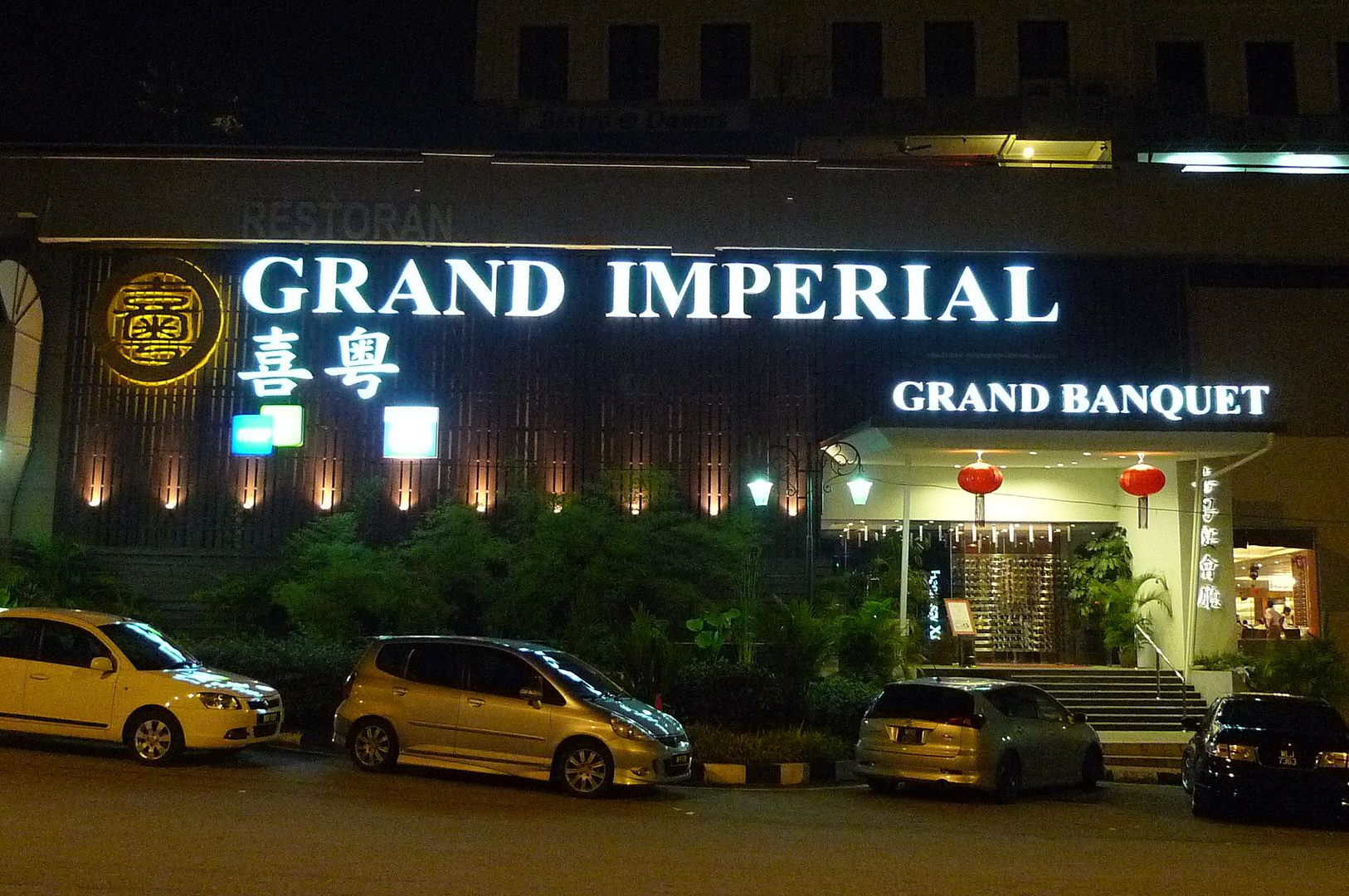 And just in case you would like to book for a Chinese New Year dinner there, here are the details.
Grand Imperial Restaurant,
Lot F33-F35, First Floor,
Hartamas Shopping Centre,
No. 60, Jalan Sri Hartamas 1,
Sri Hartamas, 50480 KL
Tel : 03-6201 3777
Fax : 03-6201 7226