After our memorable
boat paddling experience
at Lake Kenyir, we returned to our
chalet
. It was almost 7pm and I took a shower while my friend went for a swim at the resort's
infinity swimming pool
.
After shower, I sat for a while at the balcony enjoying the darkening skies and the view of the lake. It felt good to be alone and I silently observed the relaxing surroundings around me.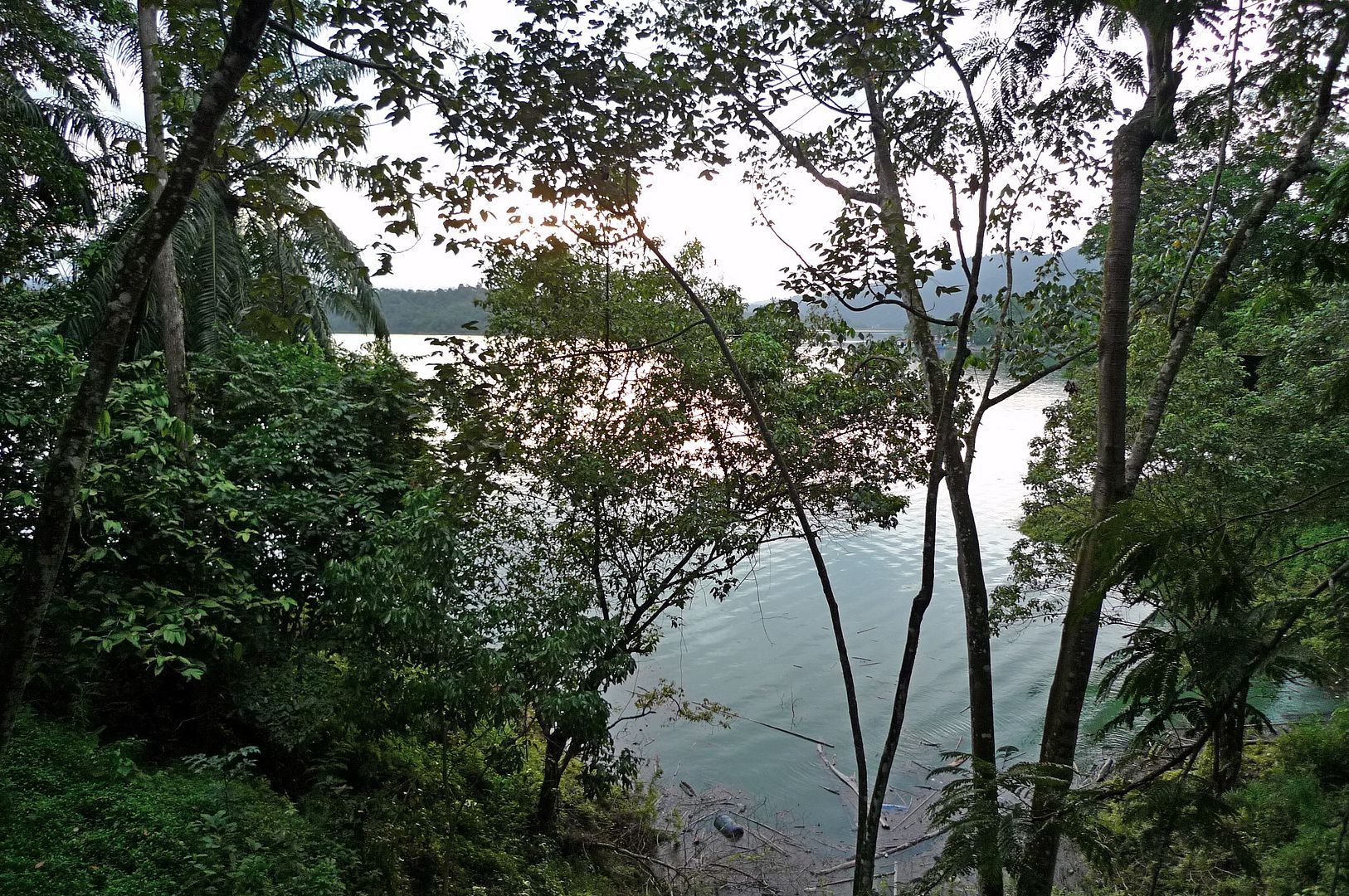 Then I went back in and switched on the TV. But I was not watching it. Instead I played with my camera.
I looked up at the ceiling, saw the turning fan and took a shot of it.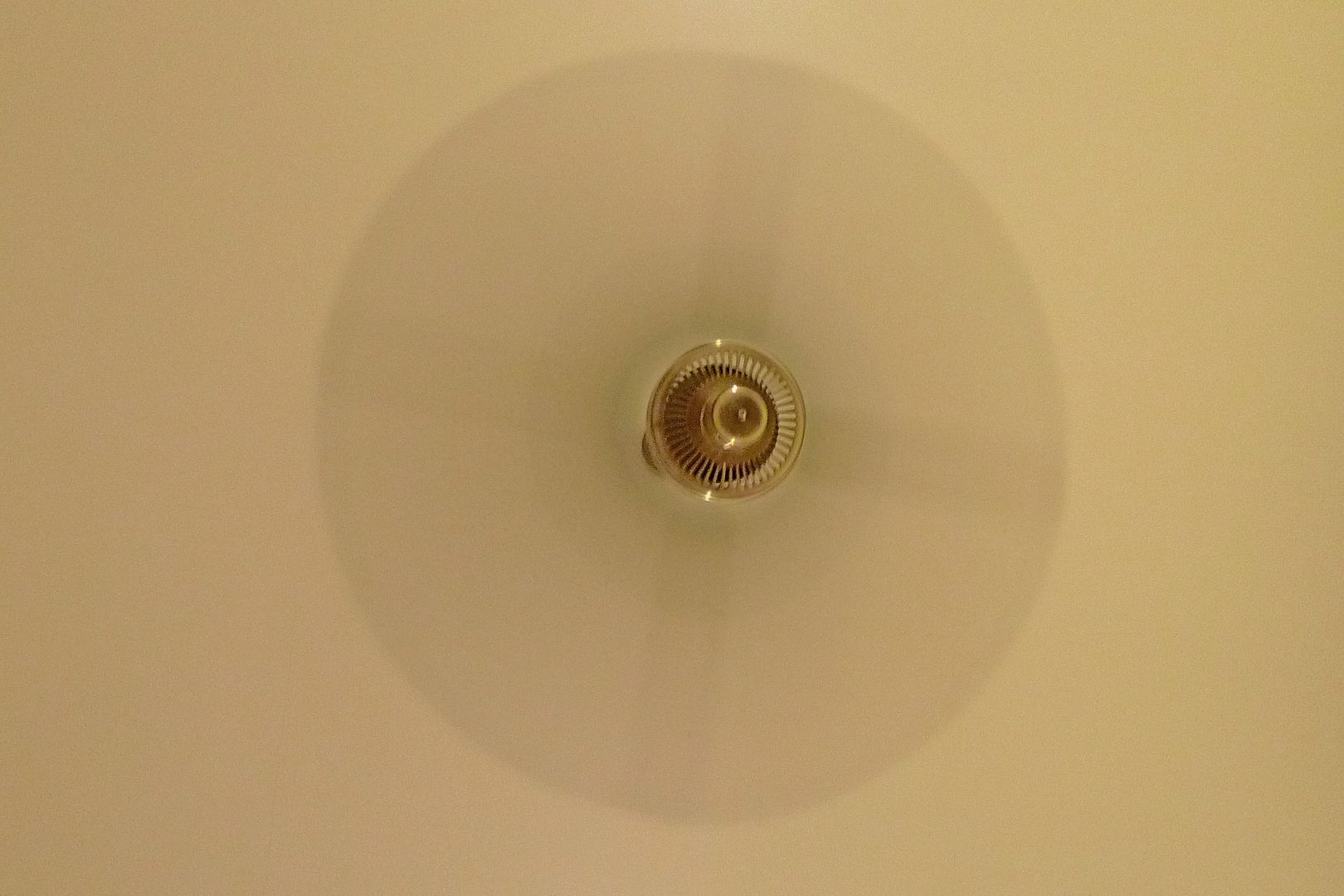 I took another shot.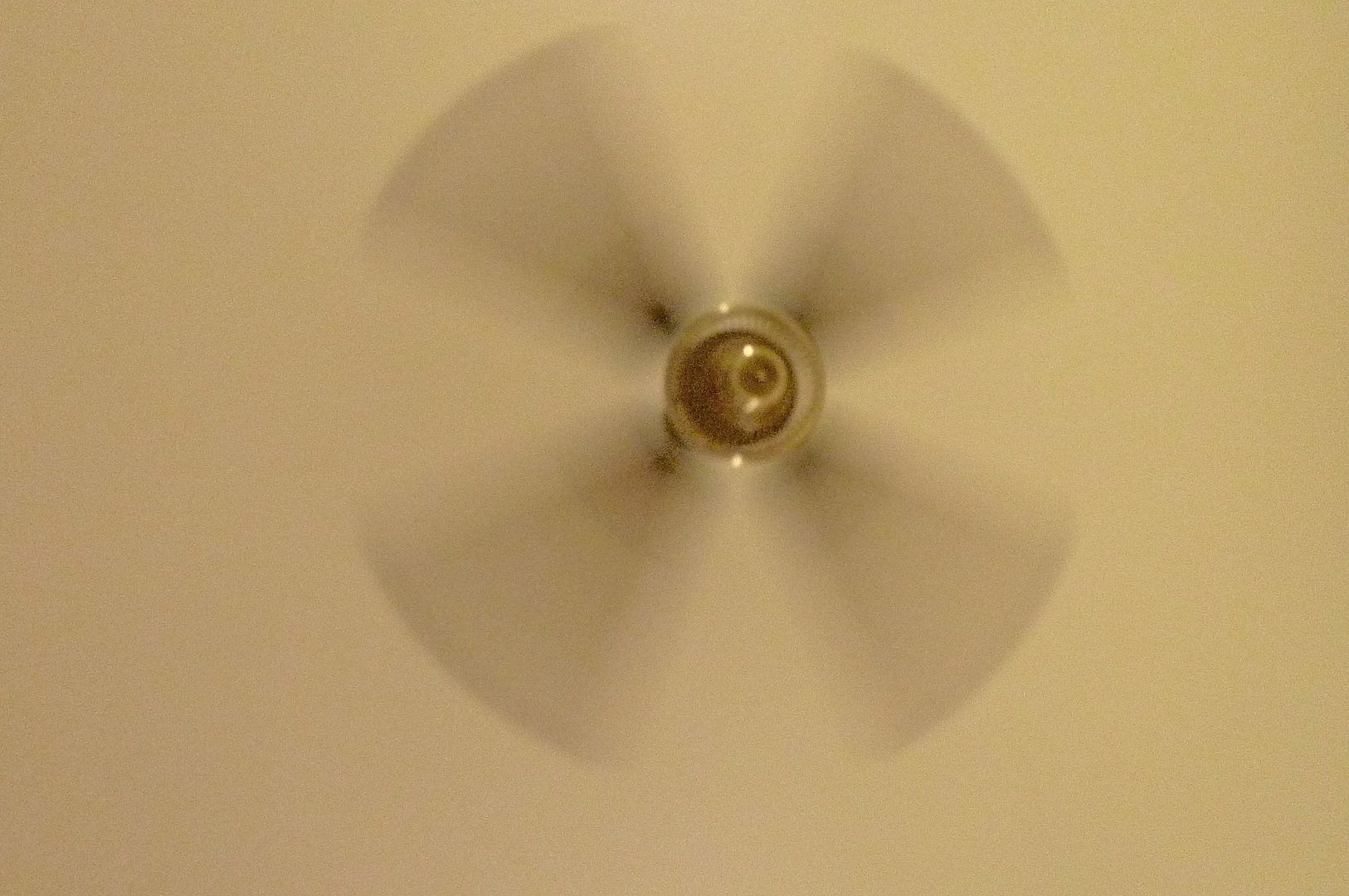 You must be wondering why I took photos of the fan! Well, that's what I like to do when there is nothing to do. Haha!
My friend came back moments later, took his bath and off we went for dinner at Tembat Restaurant, the one and only restaurant at this resort.
If you remember, we had earlier requested for a-la-carte dinner instead of the
lousy buffet
. It turned out that the manager agreed to our request but we were given a very limited choice of menu.
Both me and my friend chose fried mee mamak.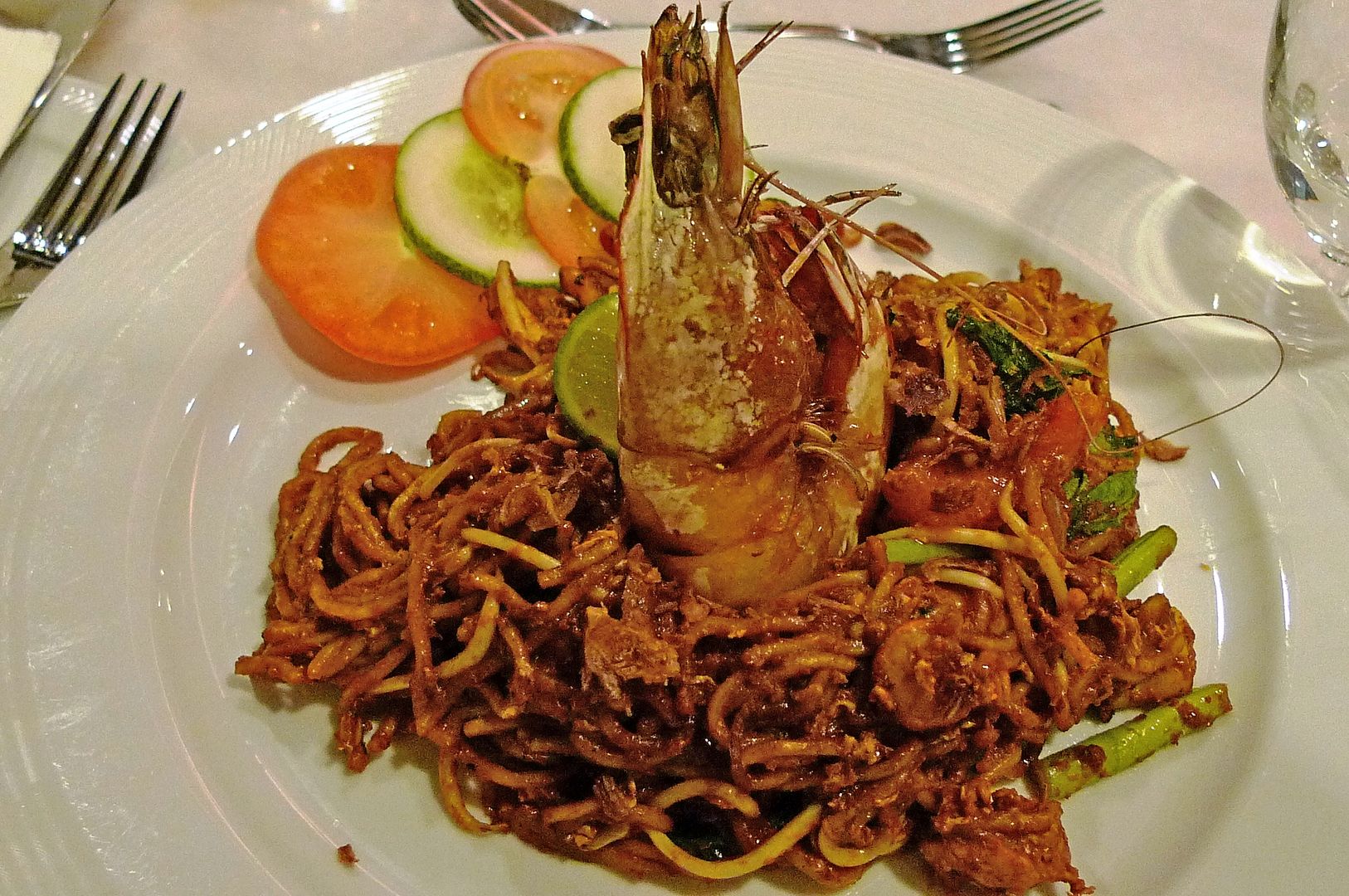 Guess how much this plate of mee with a large prawn cost me? RM12? No. RM16? Nope.
It was RM24!!
And the prawn was not even fresh! I did not want to risk food poisoning, so I ate everything minus the large prawn. I can tell you if I ever return to this Kenyir Resort in future, I will definitely bring my own food!
After dinner, me and my friend decided to go moon watching! What the heck is moon watching? We've done
bird watching
and plant watching and even bug watching, but moon watching?
We took a buggy ride back to that jetty we had earlier went to for our boat paddling.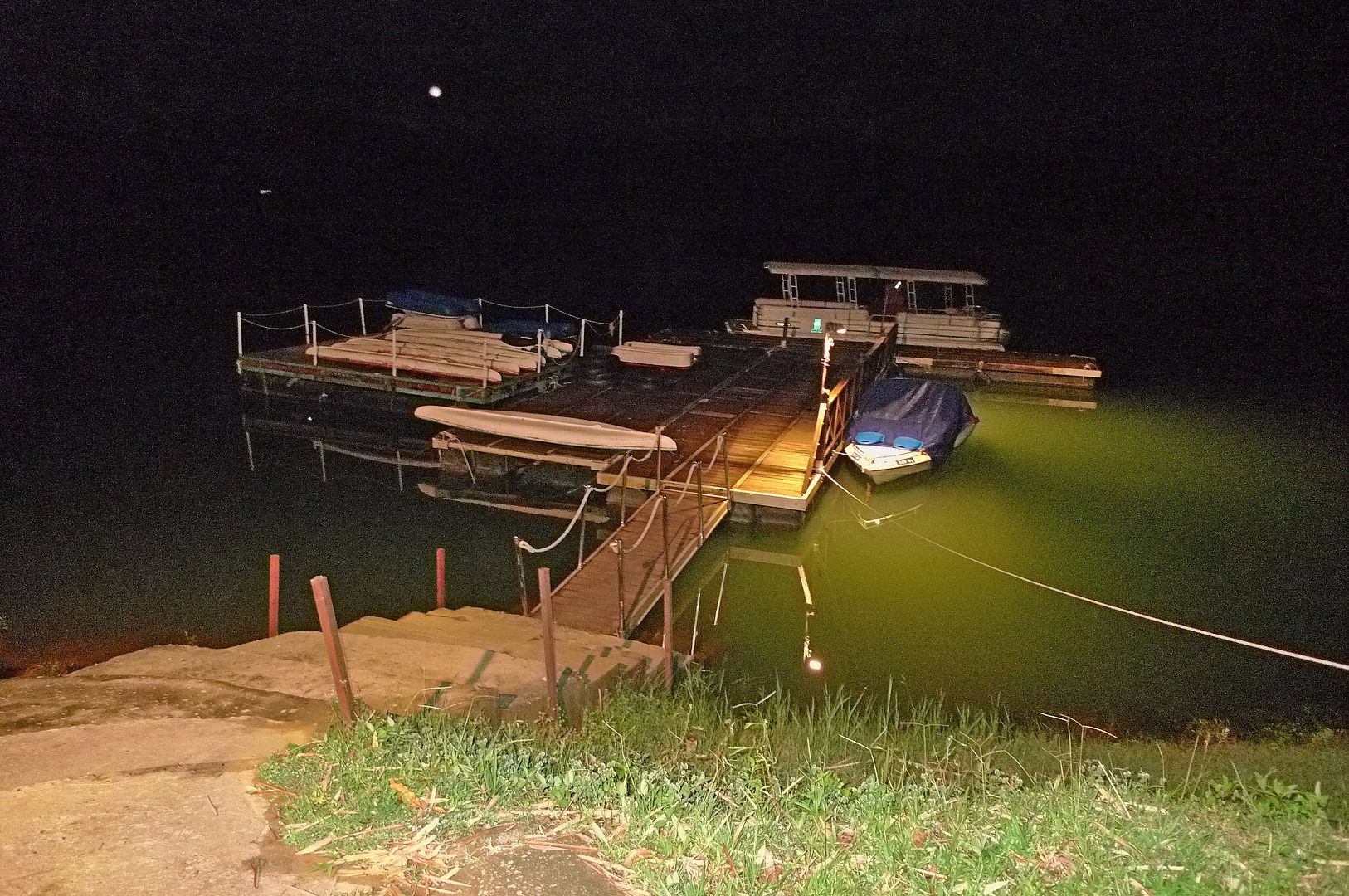 It was dark. The buggy driver drove off leaving just the two of us there. You must be thinking what the heck we were doing there!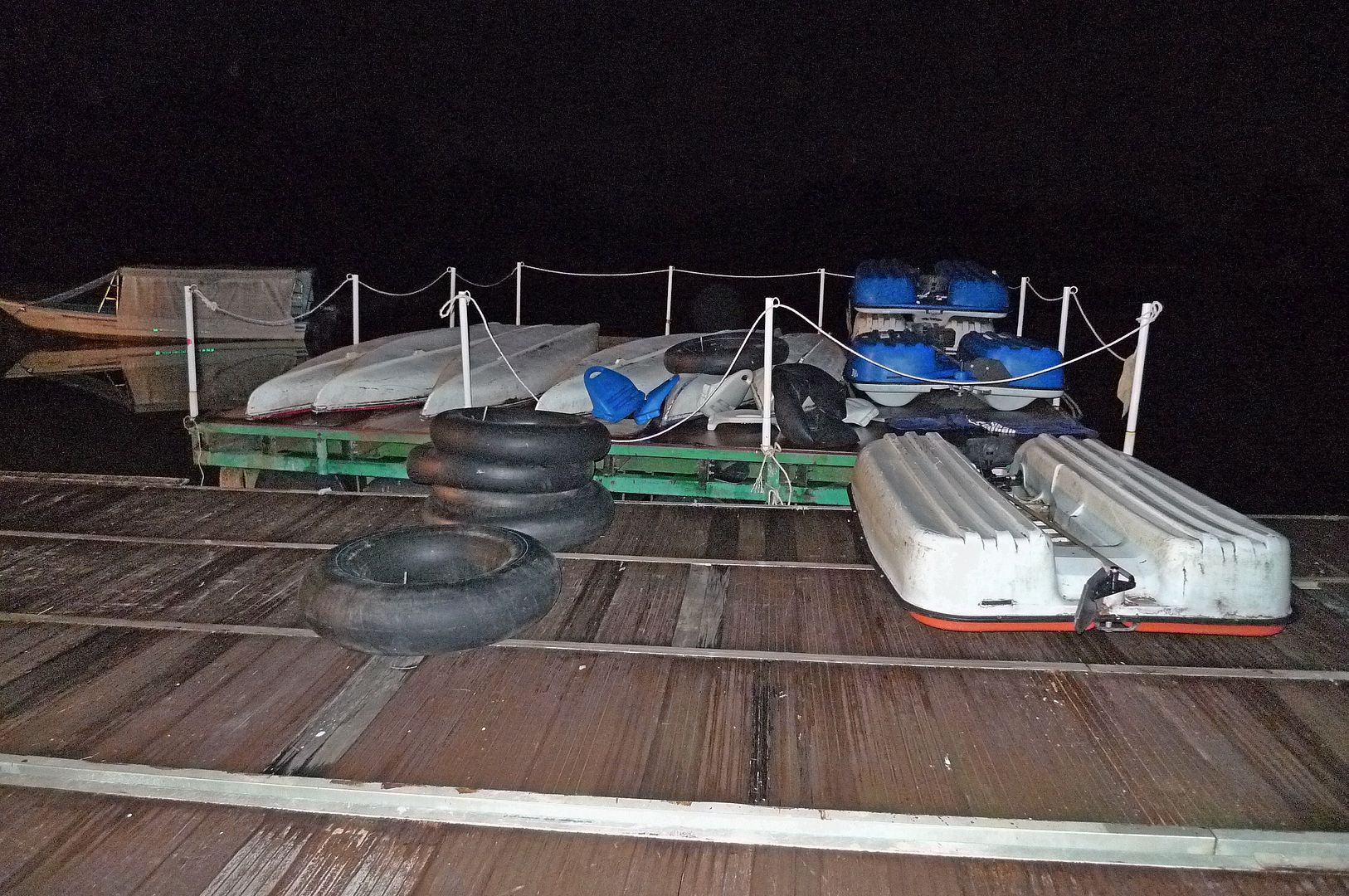 My friend and I took two rubber seats from a boat nearby and spread them on the wooden floor of the jetty. We laid down on the seats side by side looking up at the night sky.
It was a full moon night! My camera could not capture the moon and its surrounding halo of light nicely. Too bad because if you were there, you would have been fascinated by that ring of bluish light circling the moon.
OK, more photos of my legs.....again! Haha! I was lying down while taking this shot. We could not see the lake scenery as it was completely dark.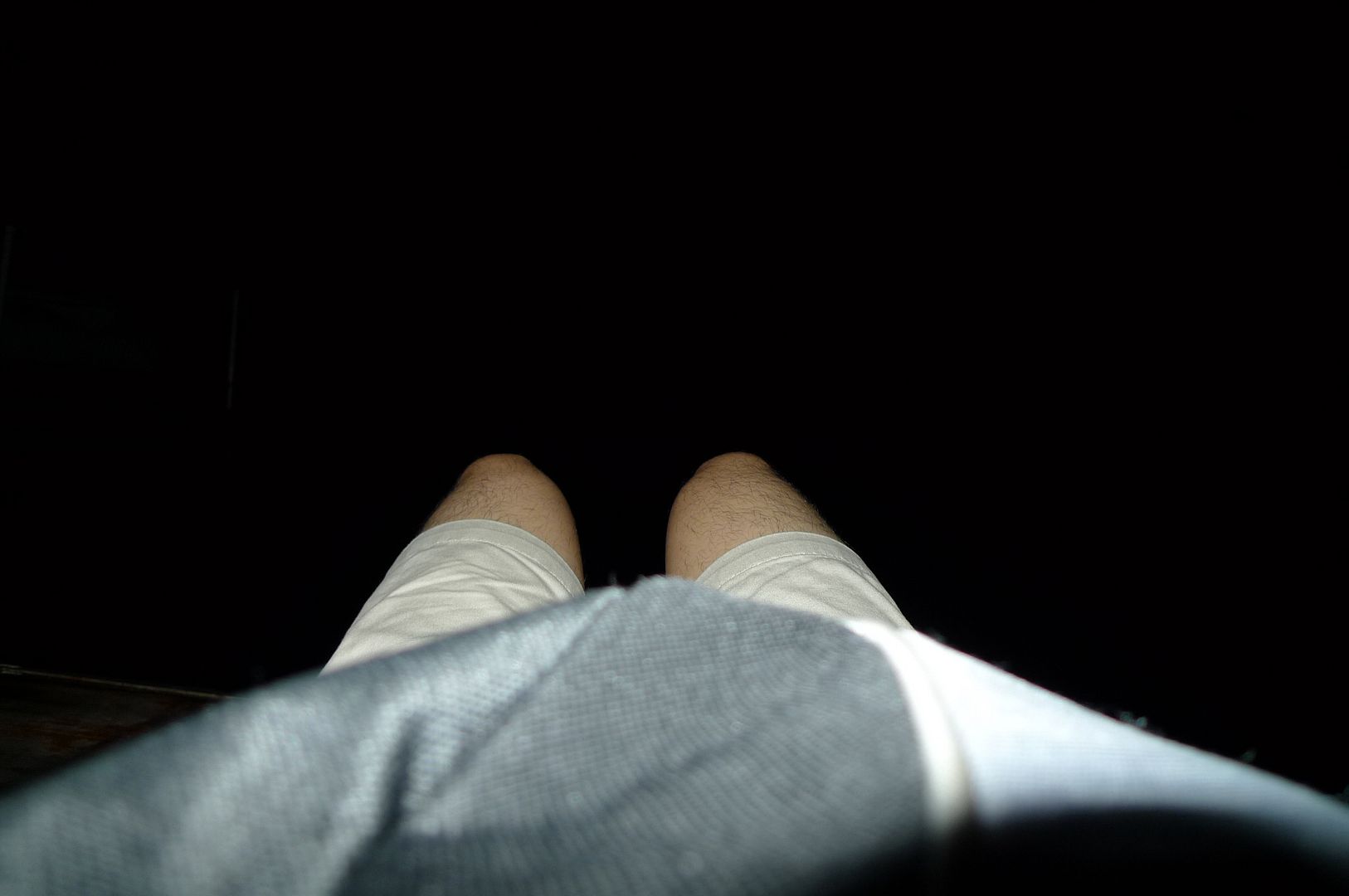 My friend and I had a good time chatting while lying there. I thought it was pretty enjoyable. To be basking in the moonlight and listening to the sound of night insects and frogs croaking. And of course a good company sure made all the difference!
After we had enough of chit chatting, we made a call for the buggy service to take us back to the resort. To our surprise, the telephone at the jetty was not working! Luckily we had our handphones with us so were able to make the call.
I wonder what would we do if we did not bring our handphones along! Sleep there till sunrise? Or walk back to the resort in complete darkness?
The above photo shows how Kenyir Resort front entrance looks like at night. I snapped a picture of it when we arrived at the resort.
And the photo below shows the lobby area of Kenyir Resort with the giant chandelier all lighted up hanging from the ceiling. I thought it looked kind of charming.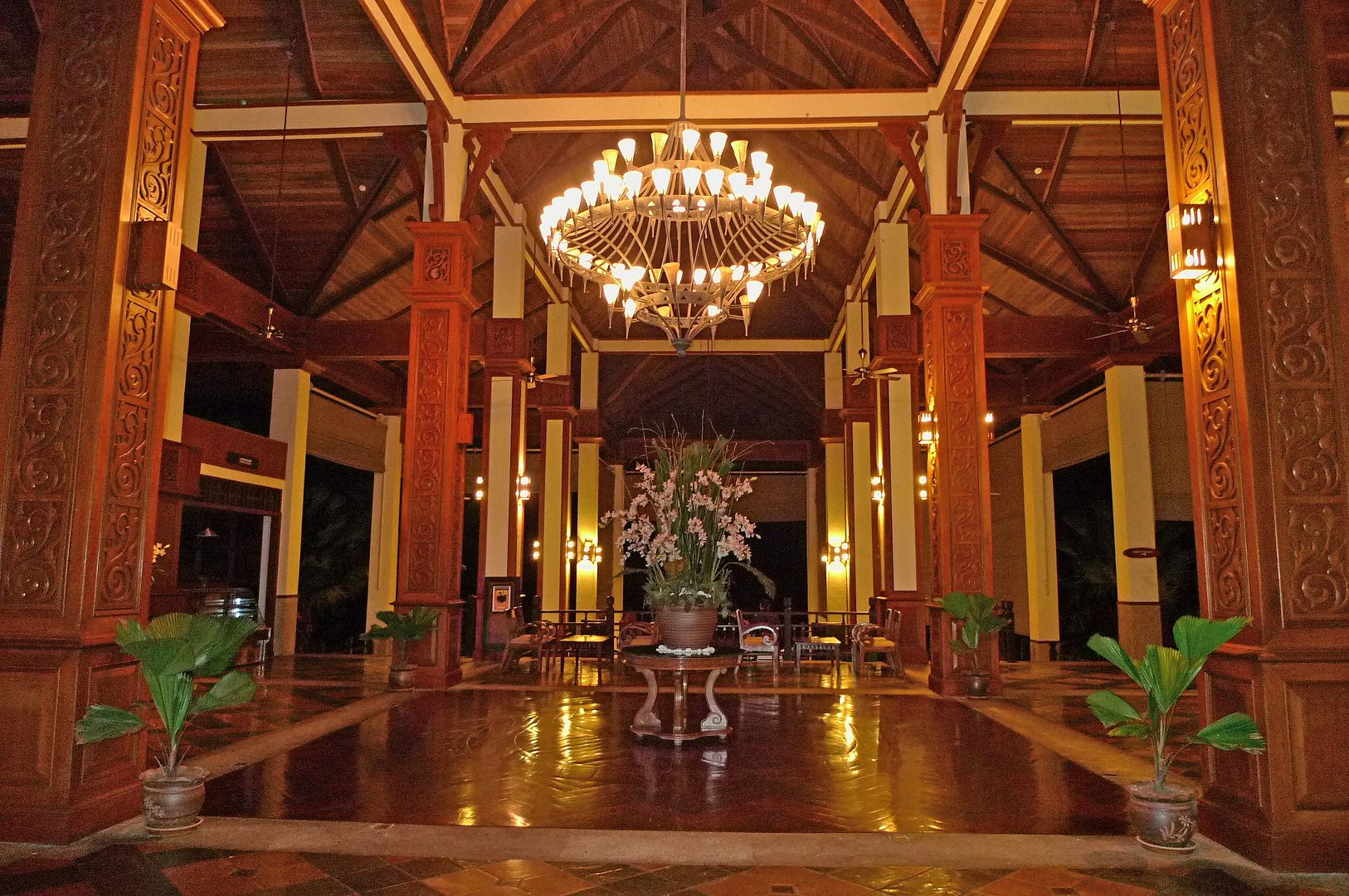 We heard someone singing at the lounge area and decided to sit there. But not before buying ourselves some snacks.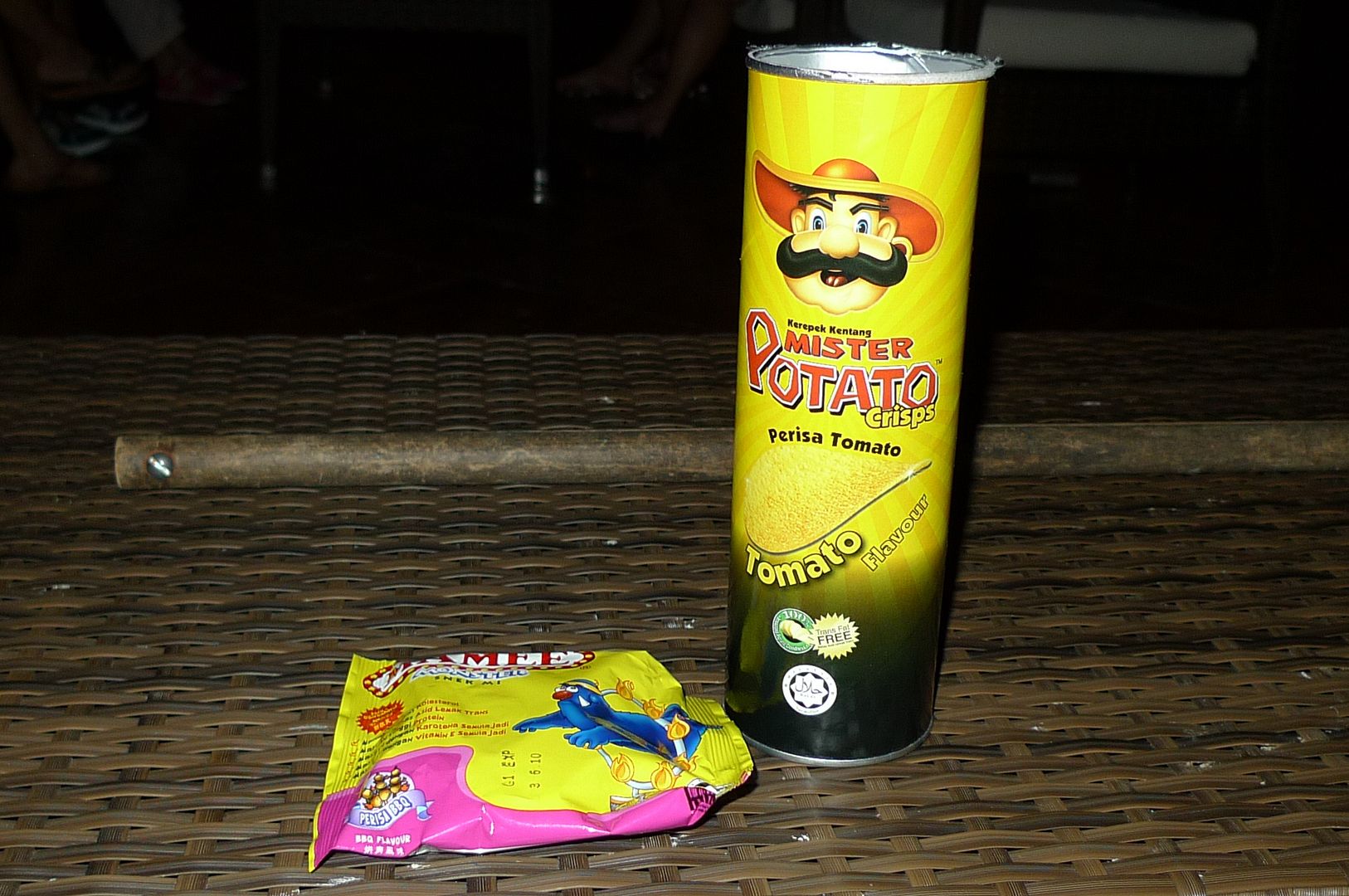 OK, it's just Mister Potato and Mamee. Haha!
I am not a fan of Mister Potato but when you are at a place with no good food, Mister Potato did not seem too bad! As for Mamee, I used to like eating it when I was a child, so there's nothing wrong with keeping memories of my childhood alive. LOL!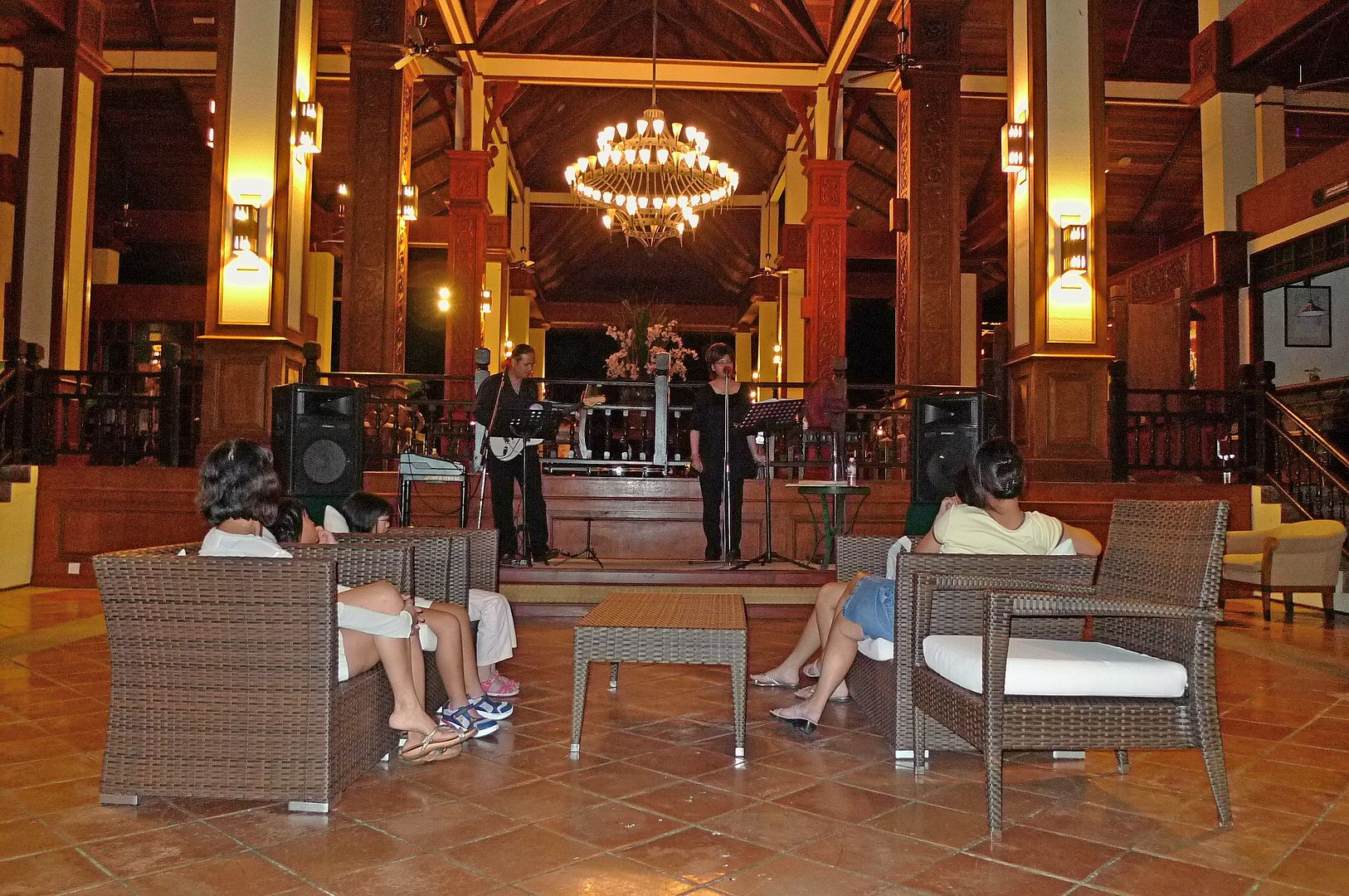 We sat there enjoying our snacks and the performance. The lady's singing was not too bad. But of course, she was no Mariah Carey. Haha!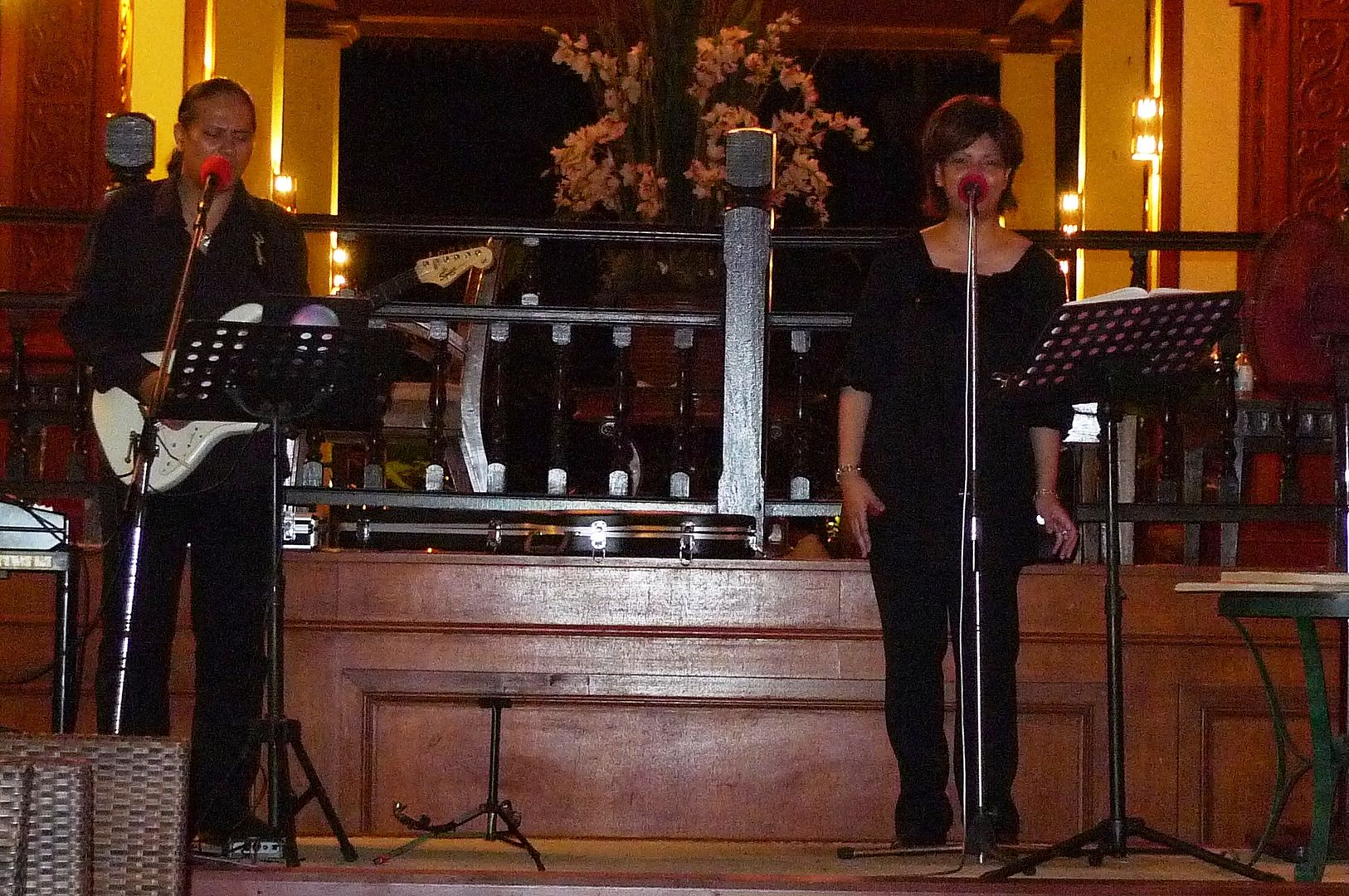 We sat there until the performance was over and everyone including the audiences had left. It was close to 1am. Although I am a night owl, my friend is not. We decided to call it a day and walked back to our chalet.
It was quite dark walking along the dimly lit steps. When we reached our chalet, I took out the key and unlock the door. To my surprise, I could not turn the key inside the keyhole.
What happened next would turn out to be the most bizarre and frightening experience during my stay at Lake Kenyir!