Continued from
Part 2
Once we came down from the cable car, my friend Ed and I walked around
Genting Hotel
to look for a place to have our lunch. Finally, we settled for
Coffee Terrace
.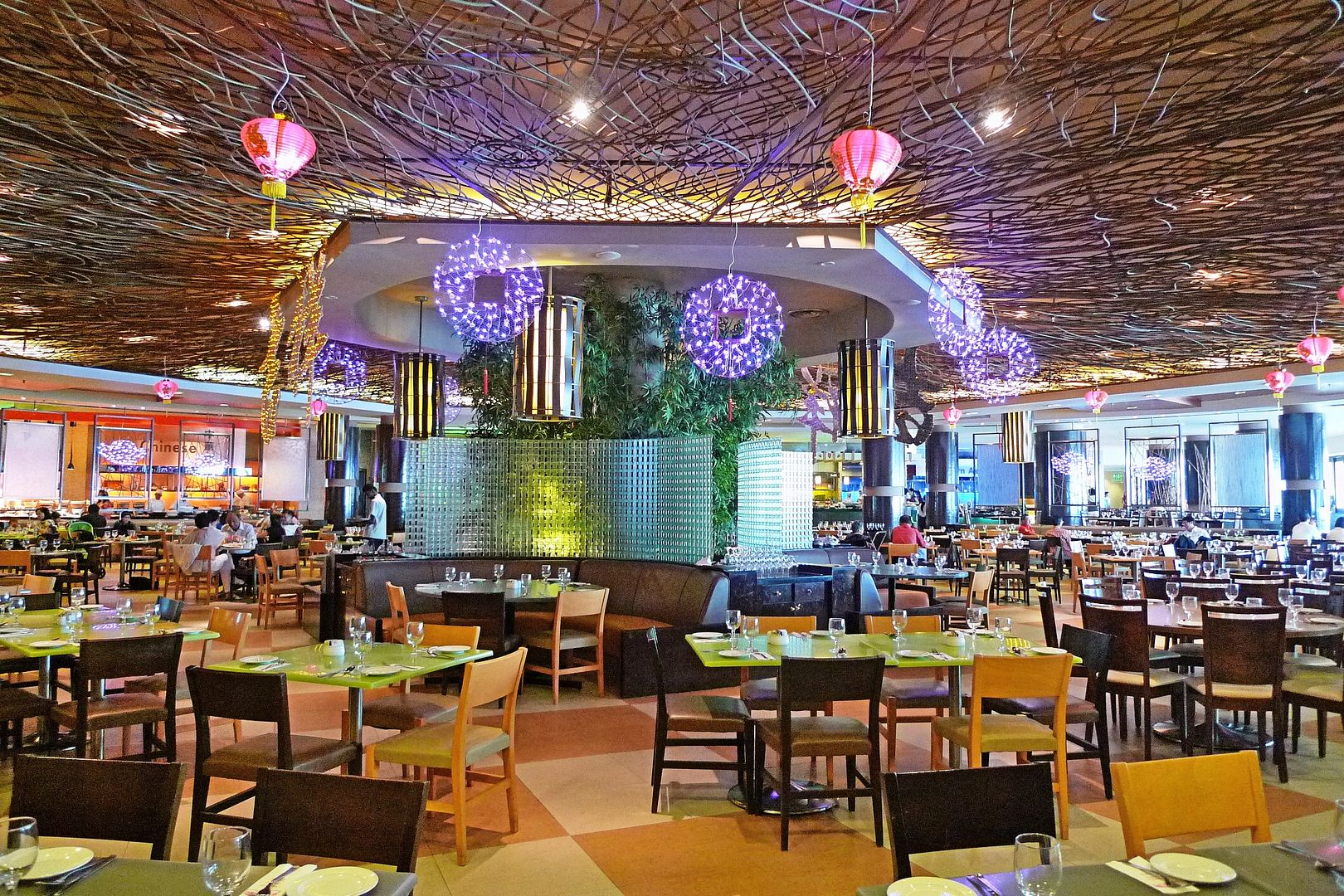 Coffee Terrace offered buffet as well as ala-carte. We went for ala-carte.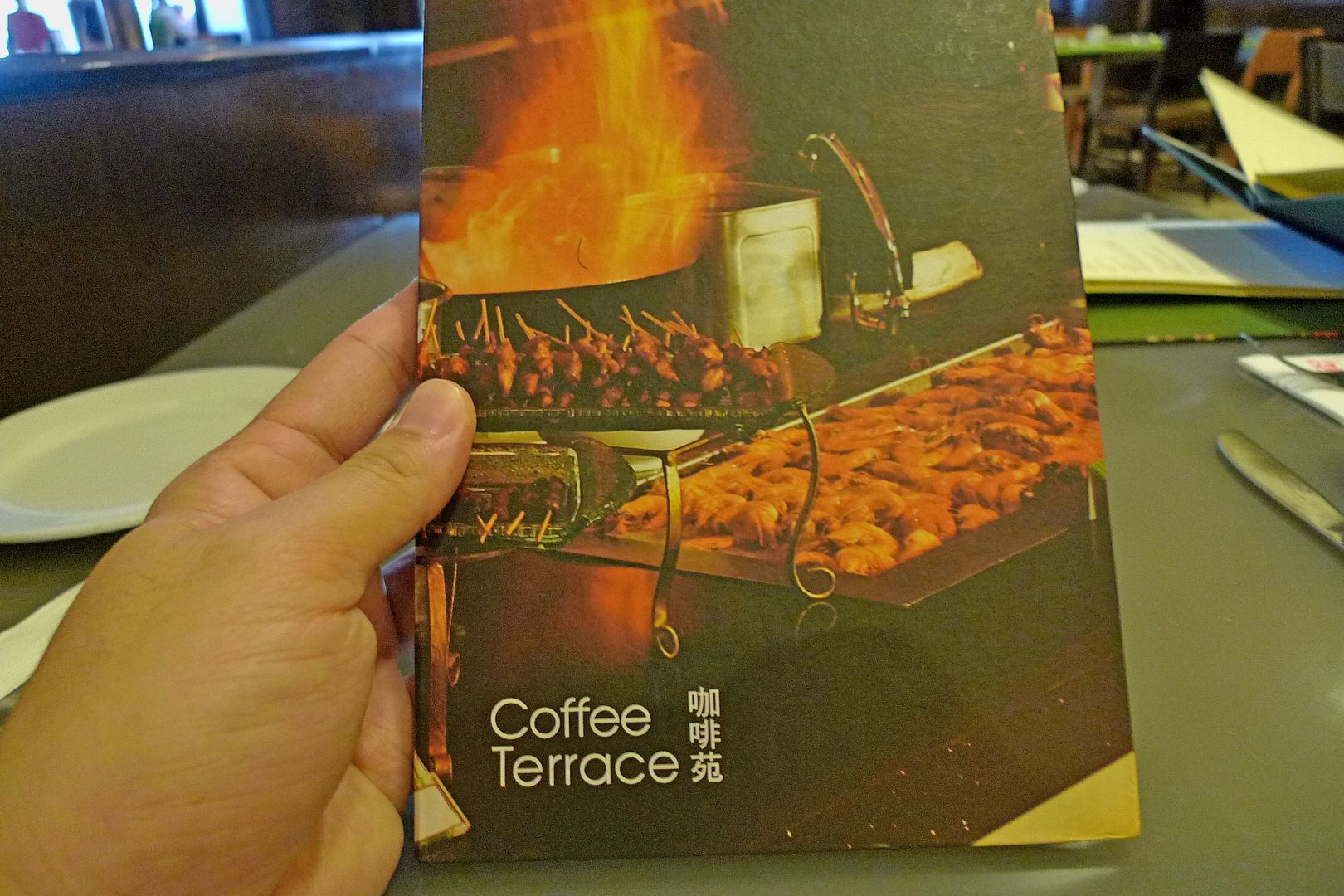 We looked through the menu and made our orders. While waiting for the food to arrive, I took some more photos of the interior.
These were items displayed on the wooden shelf.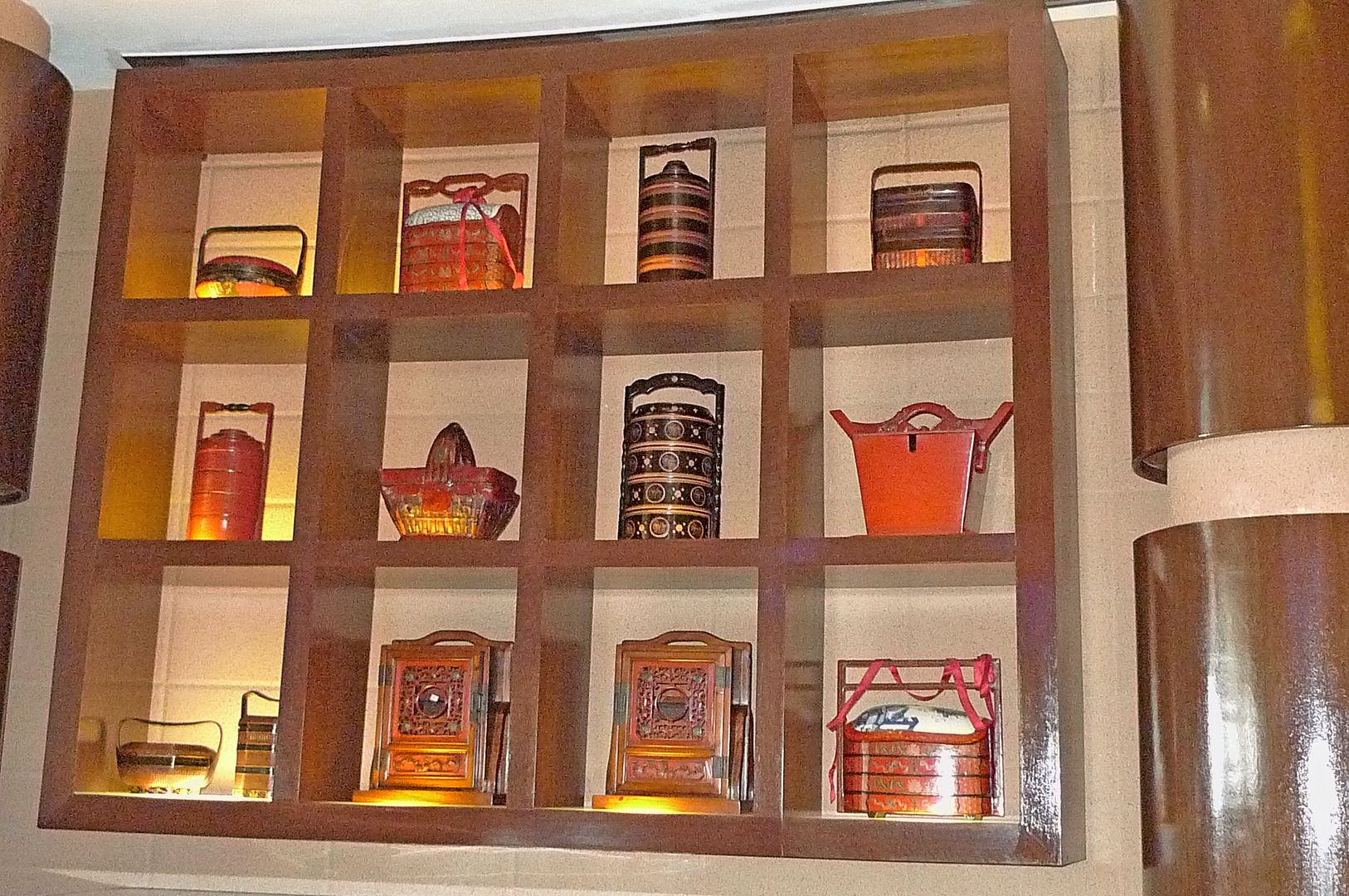 Ceiling light.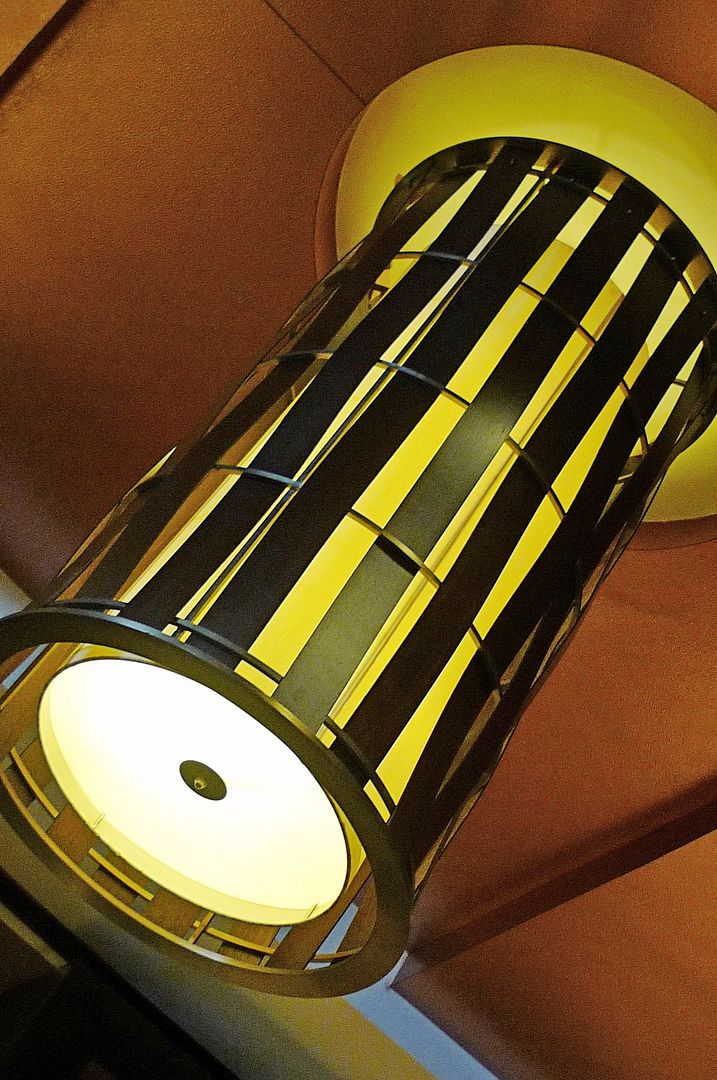 I was having a little cough, so instead of drinking something cold, I went for hot tea.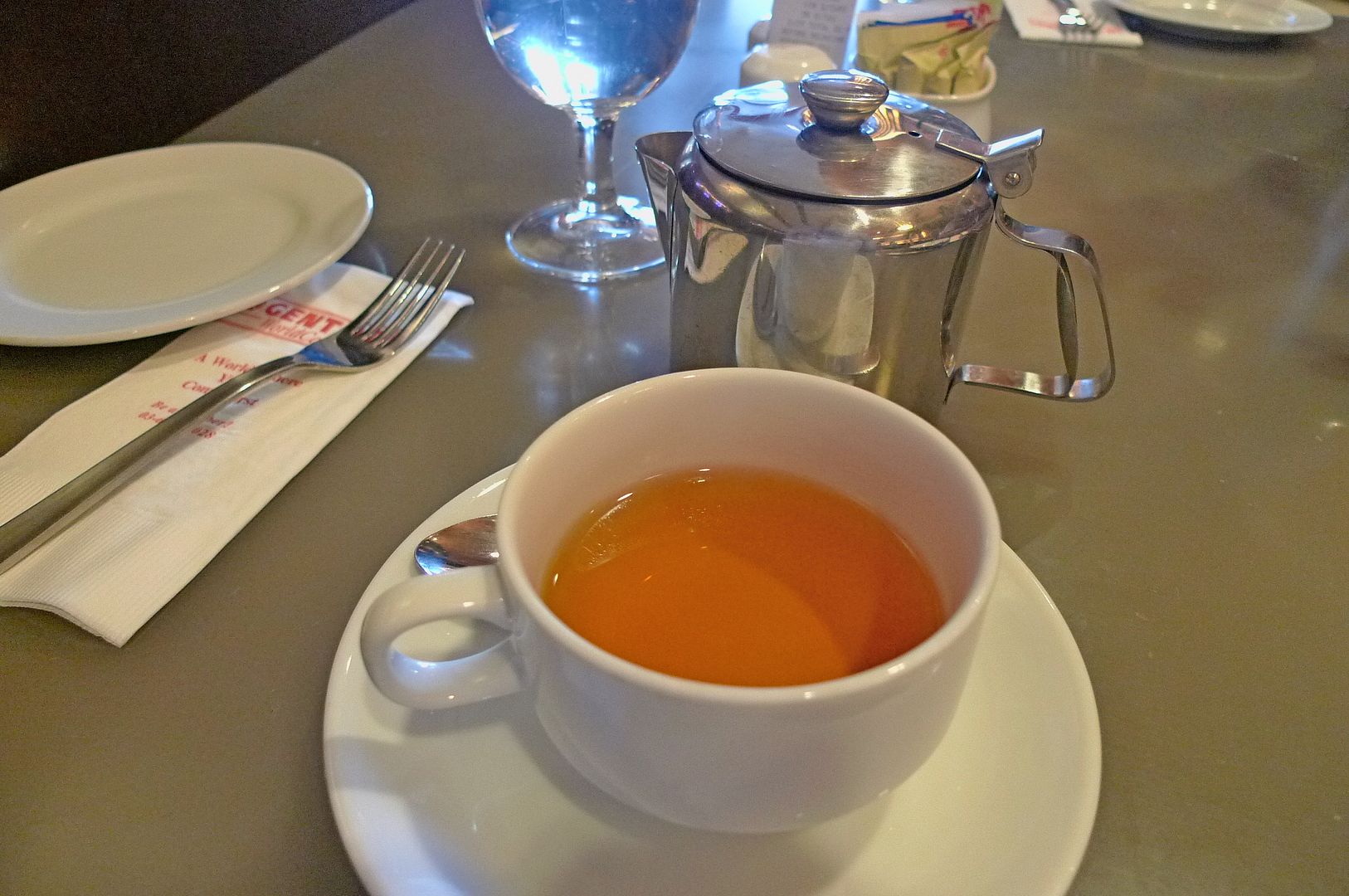 Finally, our food arrived. It did take quite long and I was hungry!
My friend ate beef stroganoff. I hope I got the name right! If not mistaken, I think it is a Russian dish of sauteed pieces of beef served in a sauce with sour cream.
My friend said it was so so only. I ate a little of the beef and agreed with him.
Mine was baked salmon. It was not too bad, though I would not say it's good!
The bill came up to RM82.80 which was pretty pricey to me! But I did not mind splurging a little, so it was OK.
After lunch, we went over to
First World Hotel
and had a tour of the Indoor Theme Park. Anyone who enters this Indoor Theme Park will not fail to see this Statue Of Liberty.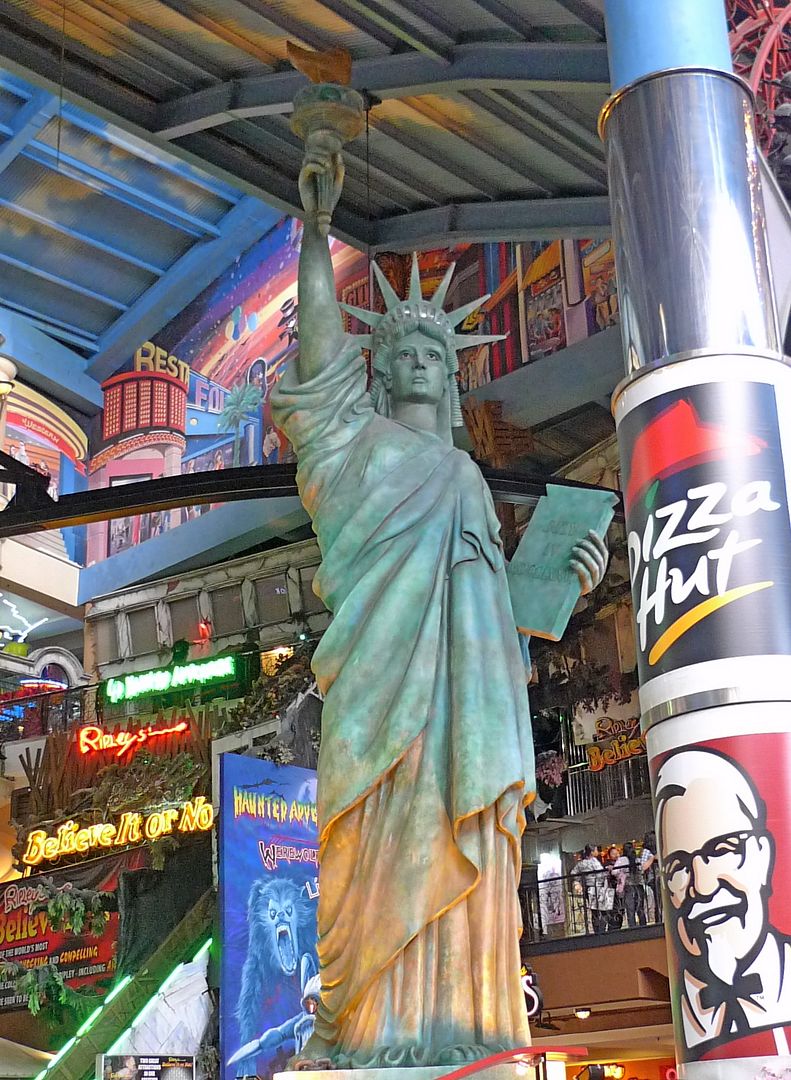 And this Oscar statue opposite.
There's a T-Rex's head breaking out of the wall trying to attack an overturned car.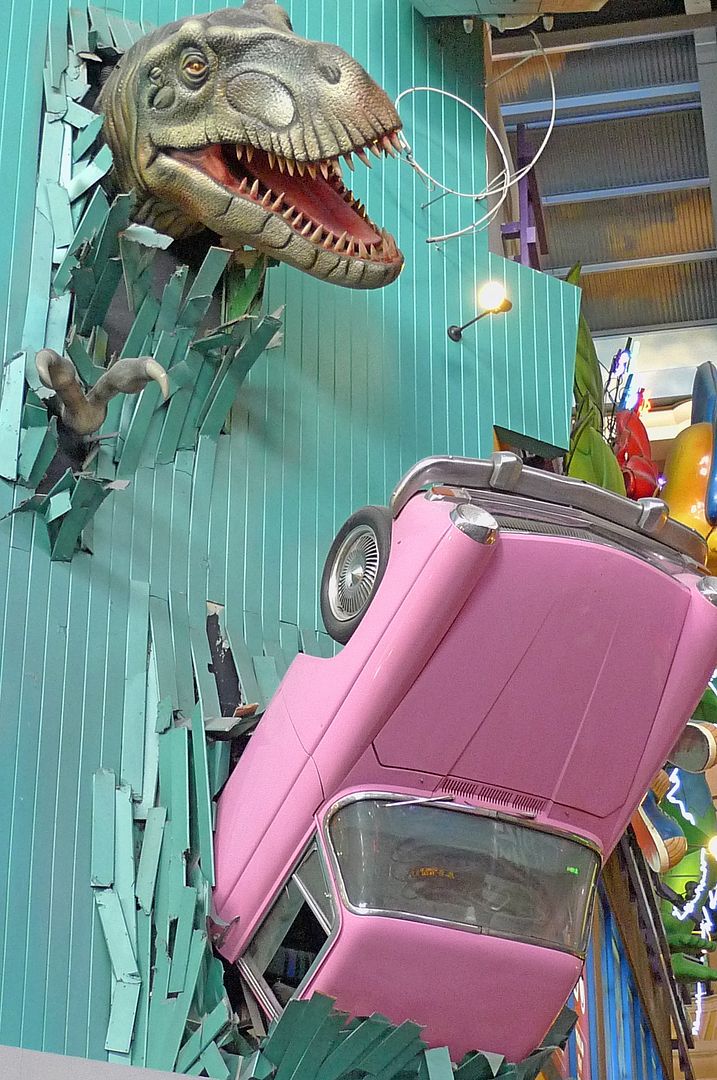 And of course there was my favourite Superhero, who is none other than Superman! But they replaced his S logo with a G! No prize for guessing what that letter G stands for!
By the way, anyone knows who is this Superhero?
If you have been to Genting Highlands a few times already, these pictures may be pretty boring to you, but for first timers, I am sure seeing these pictures would make you want to go Genting Highlands, am I right? : )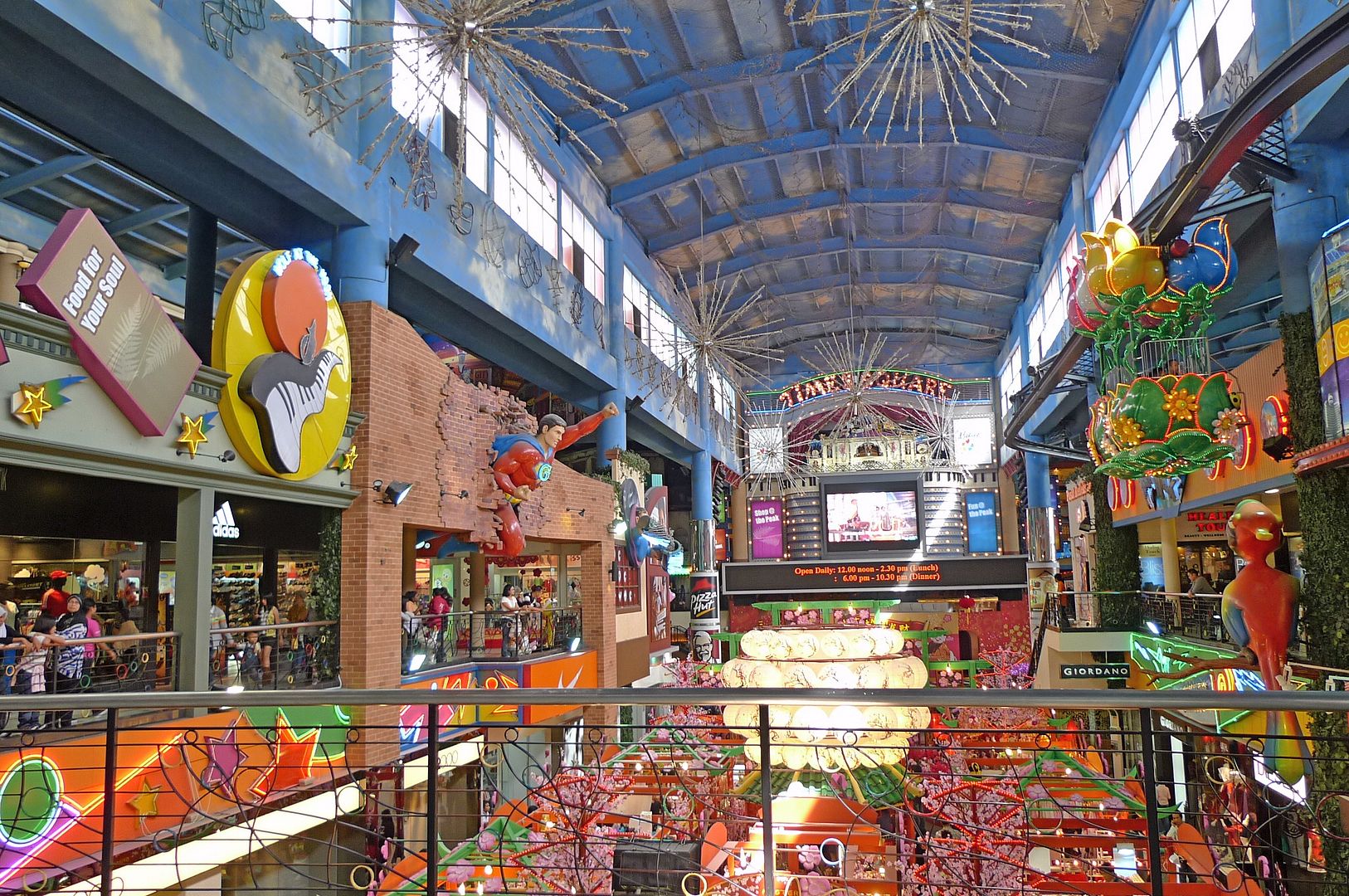 Lots of shops and stalls selling stuffs. I did not buy a single thing. My friend Ed bought some clothes from FOS.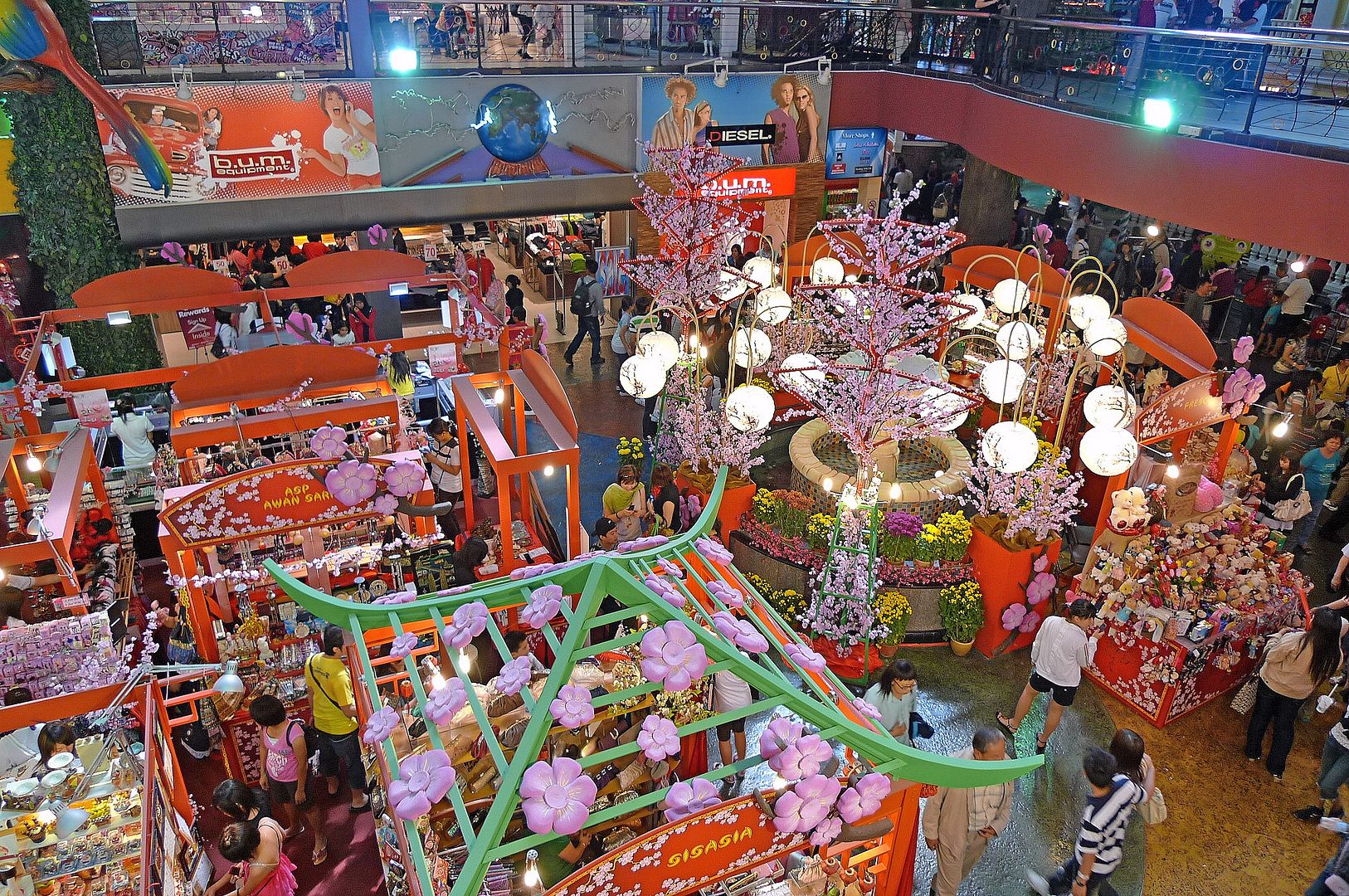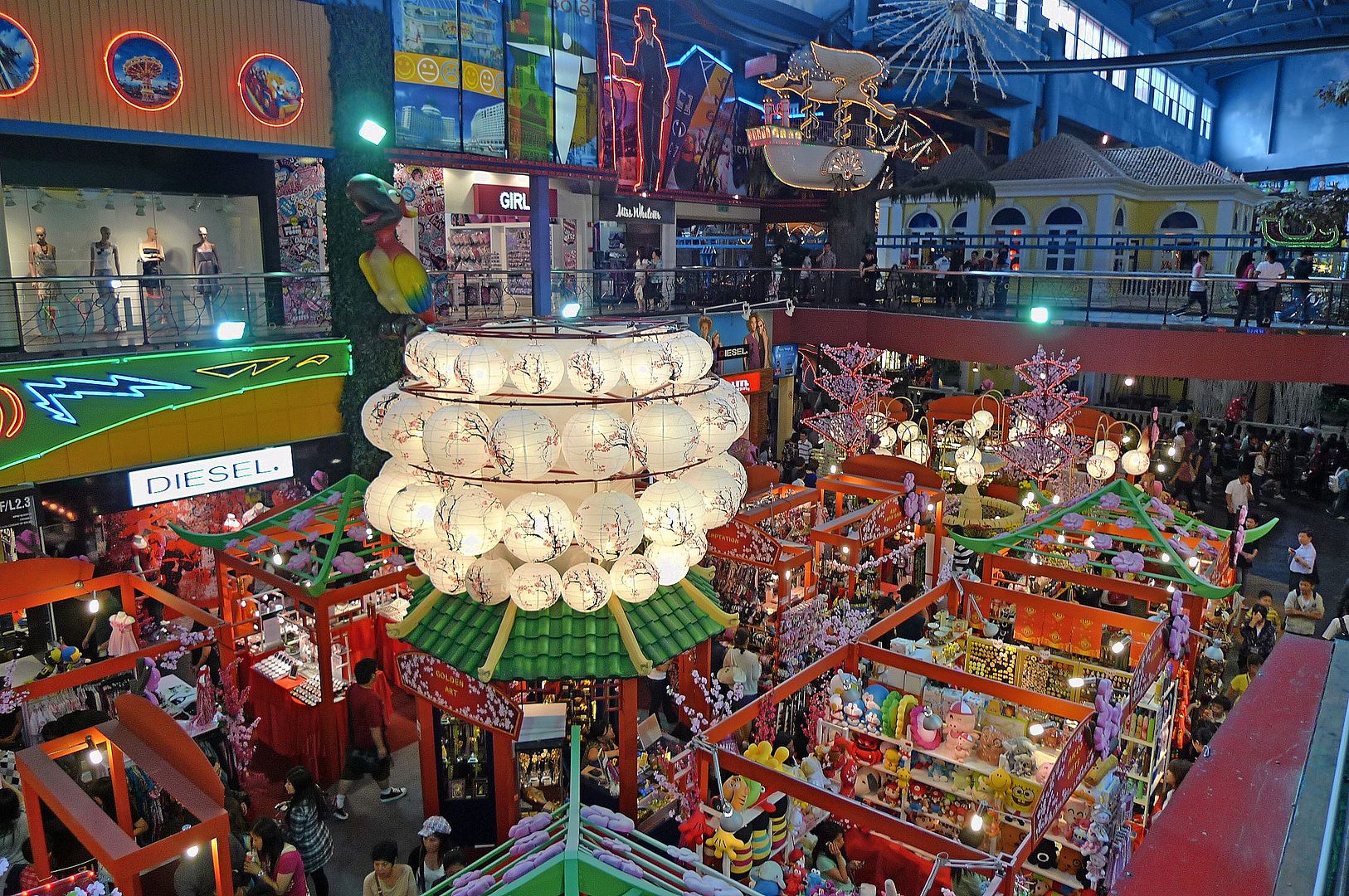 Look at these unique lantern balls!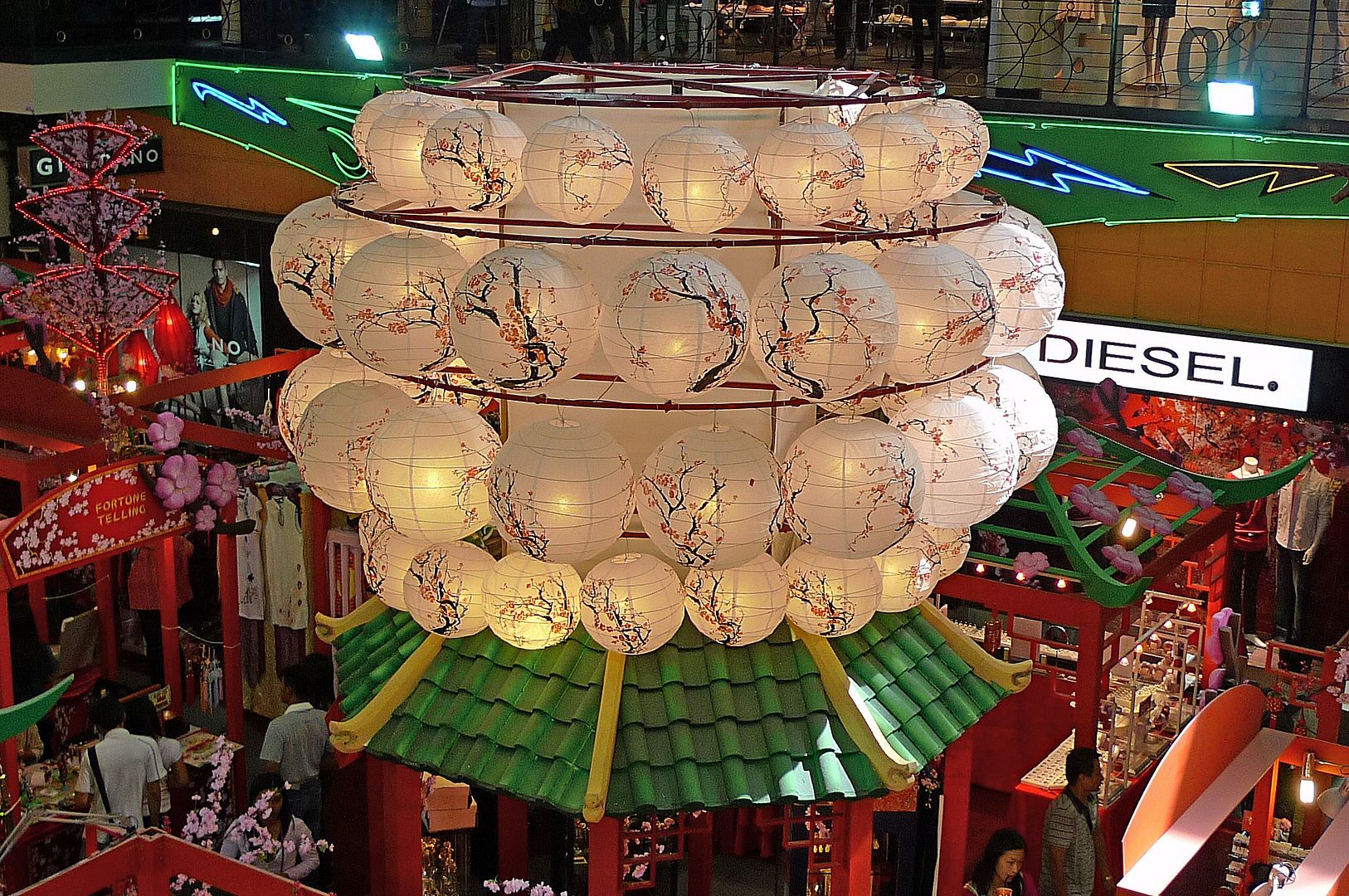 There are many indoor theme park rides, but I just took photos of a few of them only.
Below is the Venice Gondola ride. By the way, the man steering the gondola is not real, haha.
This is a Rio Float. They come in different designs.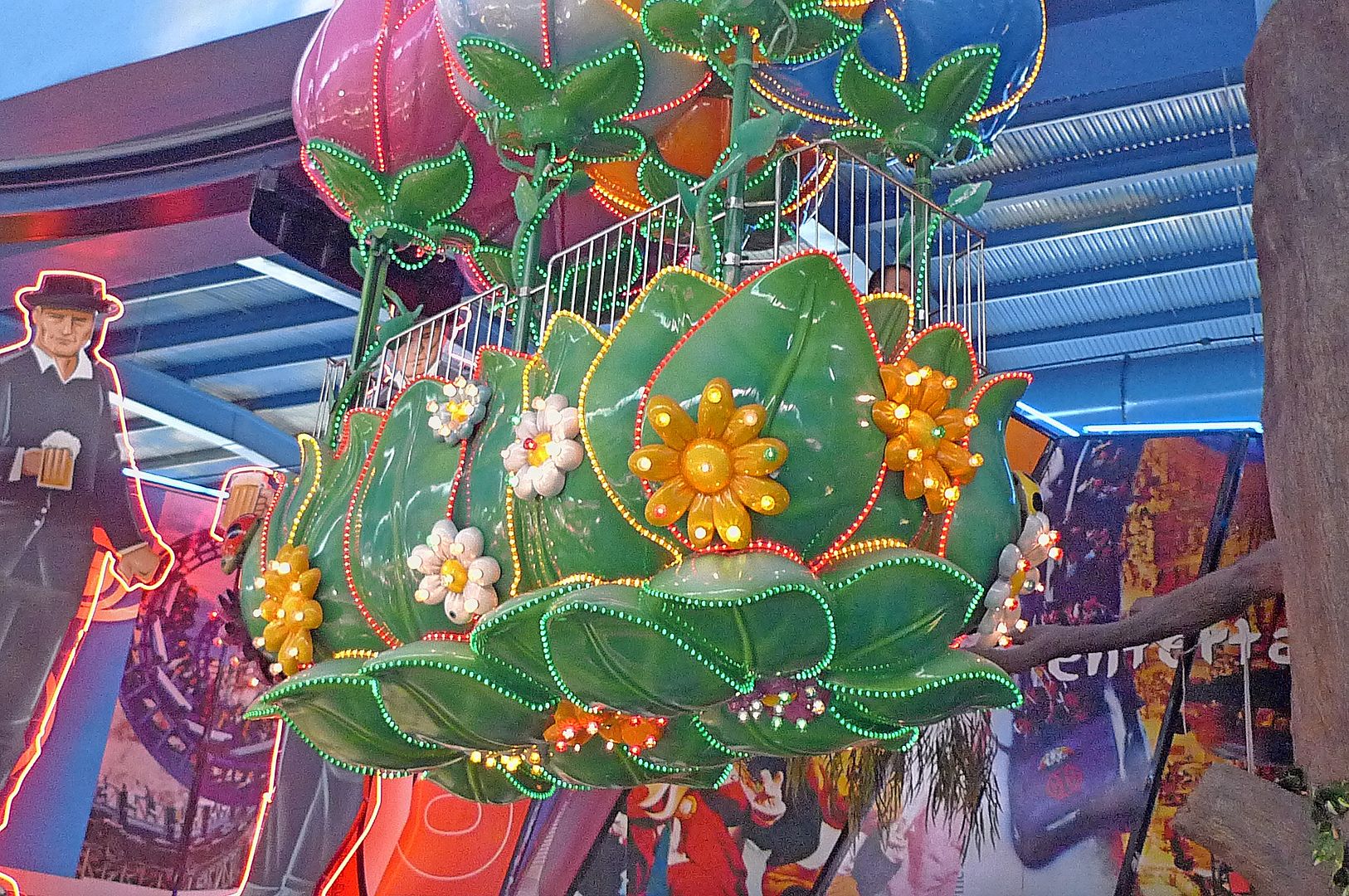 This resembles a dragon.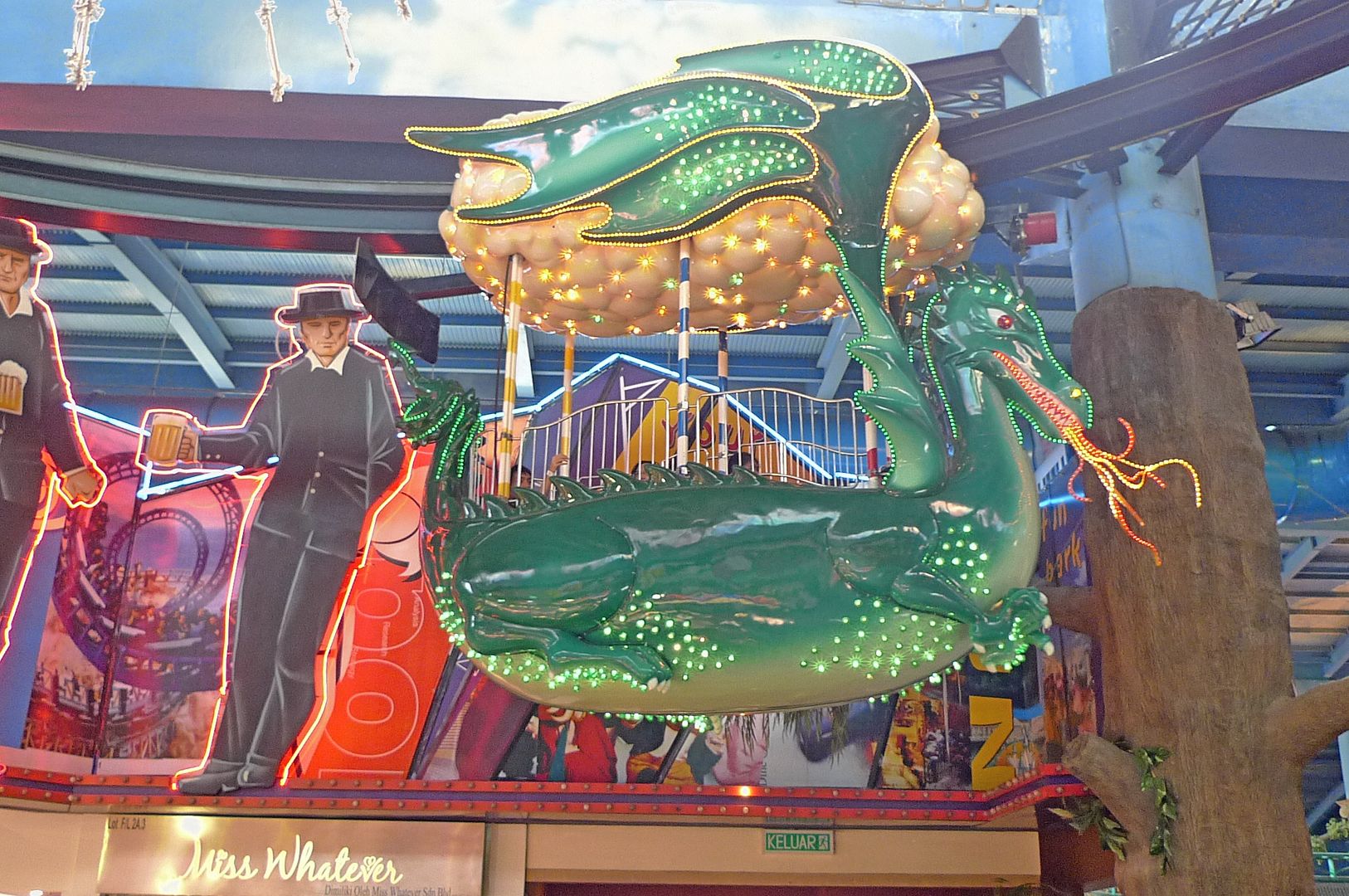 This is what they called a Reindeer Cruiser.
A Rio Float with Reindeer Cruisers in the background.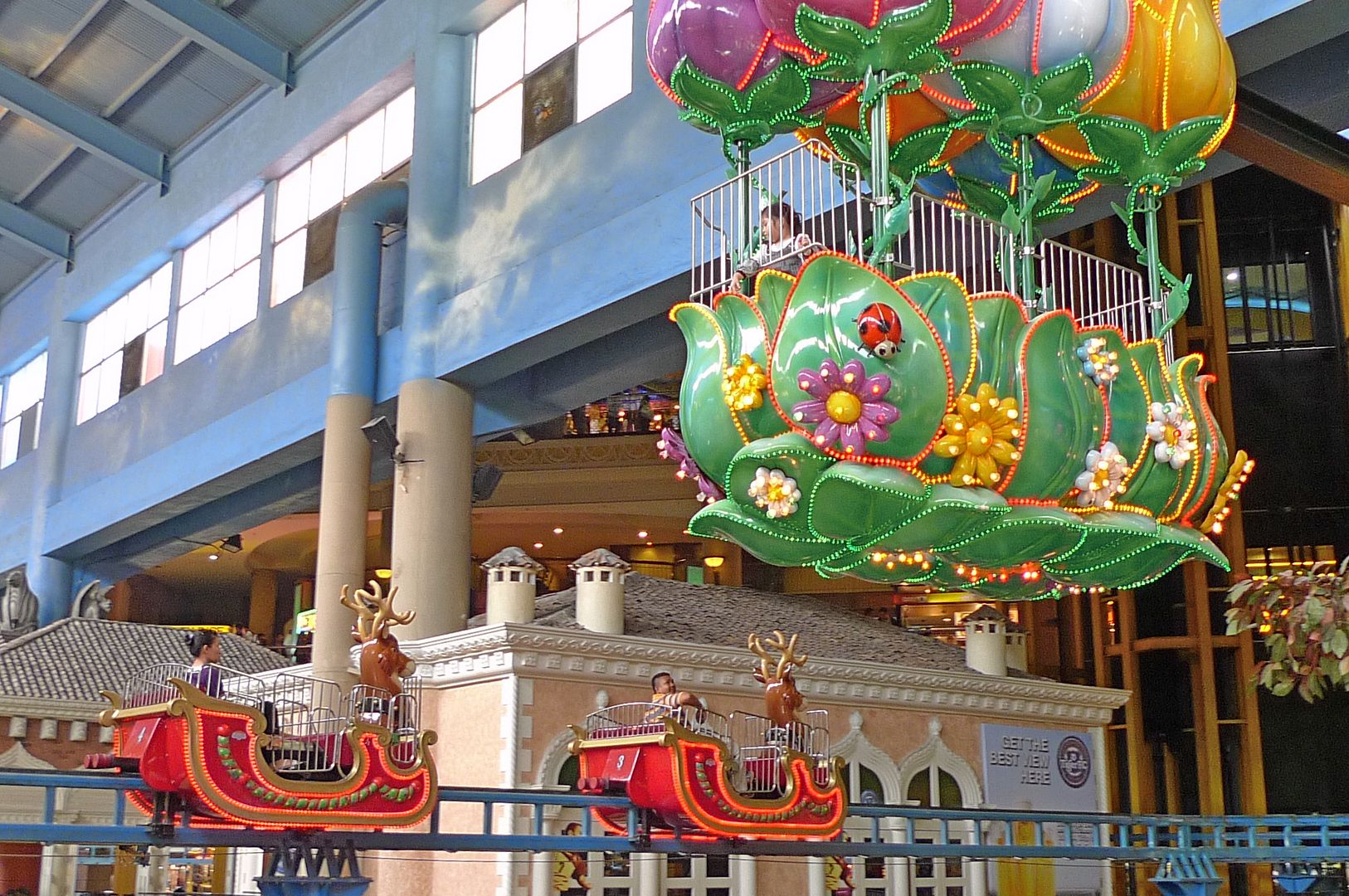 After all those walking around, we decided to have a drink at Starbucks. It was here that we took out our laptops and did some online surfing. I had wanted to change my blog's template for quite some time but did not really know how so I asked Ed for help.
He showed me some Blogger templates. I chose one which I liked then asked him to teach me how to replace my previous template with the new one that I am having now. It was all done within a matter or minutes! Simple!
And that, my dear readers, is the story of how I changed my blog's layout at Genting Highlands! Nothing dramatic or exciting about it, I'm afraid! Sorry if this seems like an anti-climax but that's how I make you read Part1, 2 and 3 of this story! Haha!
Still, I hope this will not stop you from reading the final part - Part 4 - where I will blog about why we were not allowed to enter the casino. My friend did get to enter in the end though. I did not. Anyone want to guess why? : )