Today is
Chap Goh Meh
, the 15th day of Chinese New Year! How time flies! I still remember Chinese New Year eve when I was looking forward to my holidays! How I wish I can turn back time and celebrate it all over again!
One month before Chinese New Year, I stumbled upon these nice
angpow
lanterns at Subang Parade.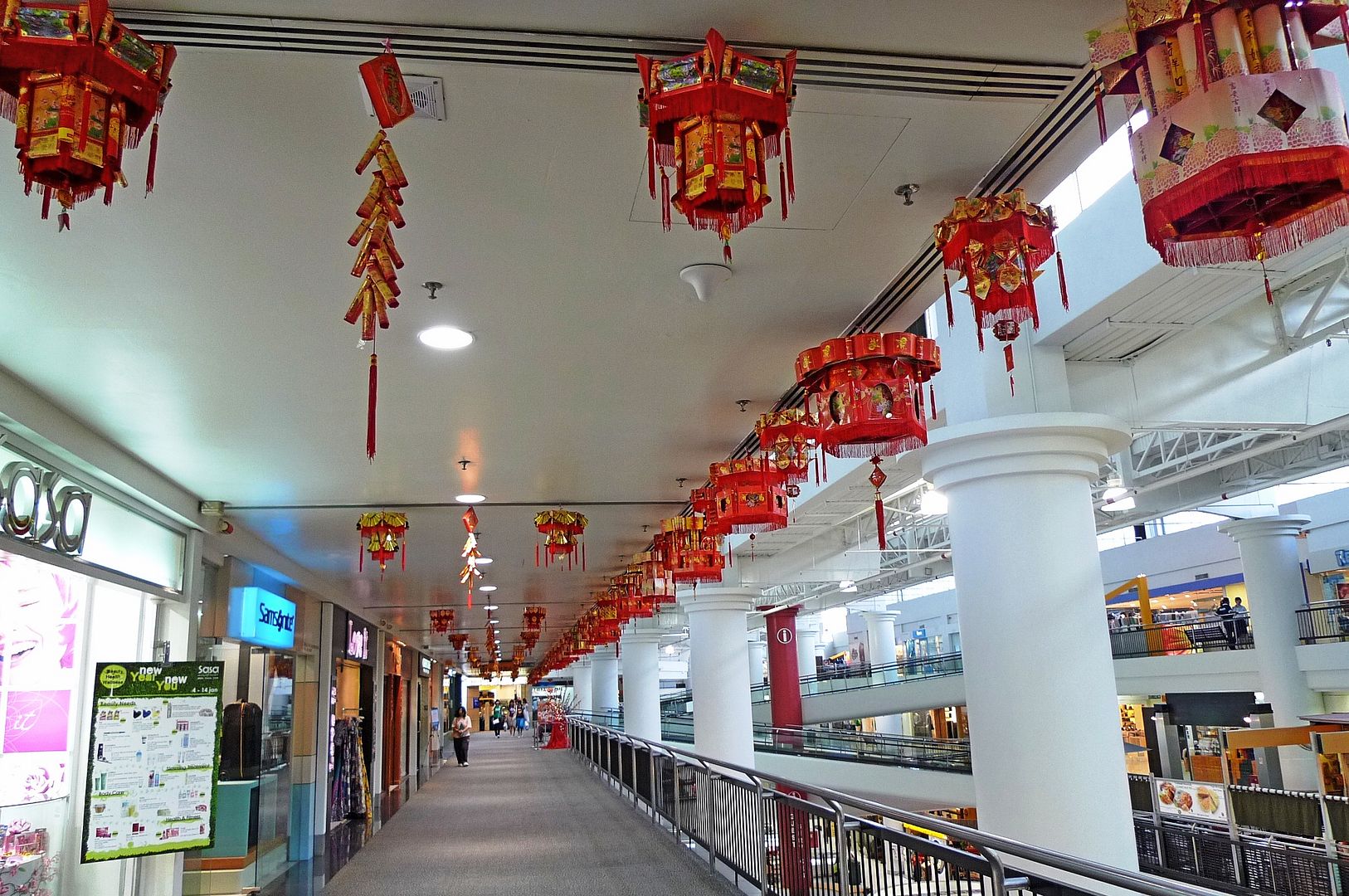 They were all made entirely from angpows!
I think it was on the top floor of Subang Parade. I always get confused at which floor I am at here because it is, well, a bit confusing!
I wanted to have angpow lanterns like these!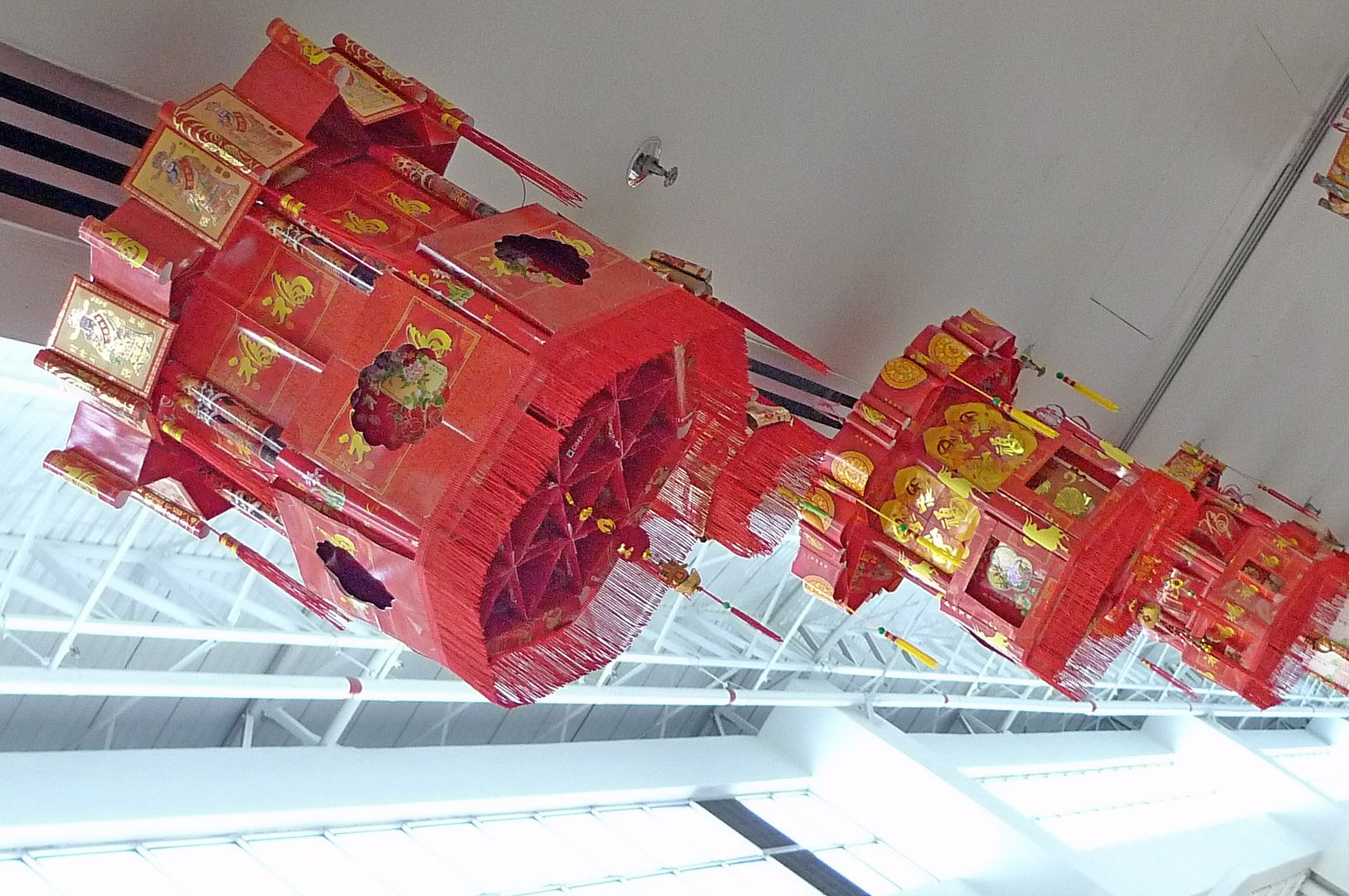 And so I got myself one.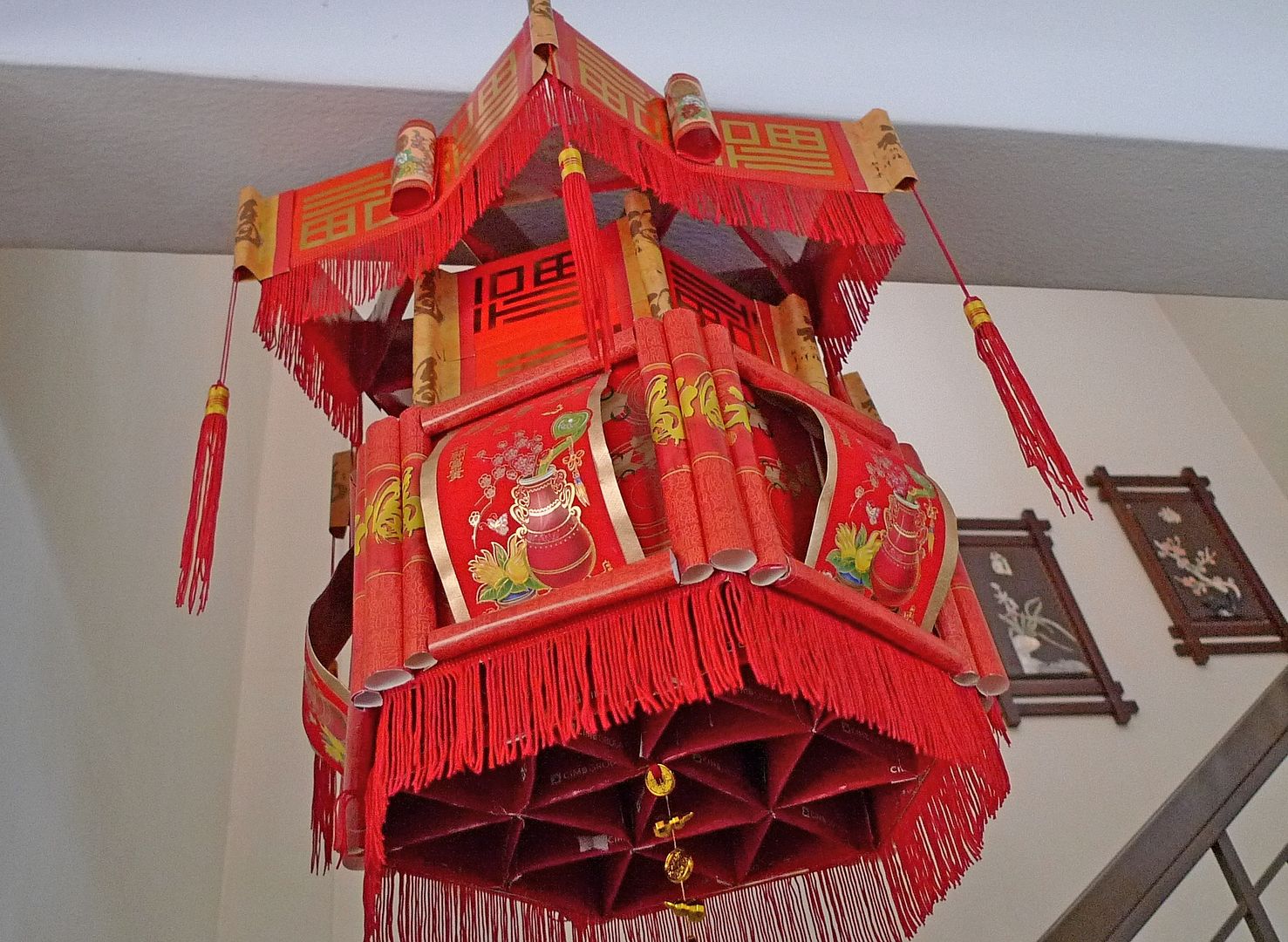 I guess it was too huge! But well, I still like it, though this was not the exact design I wanted.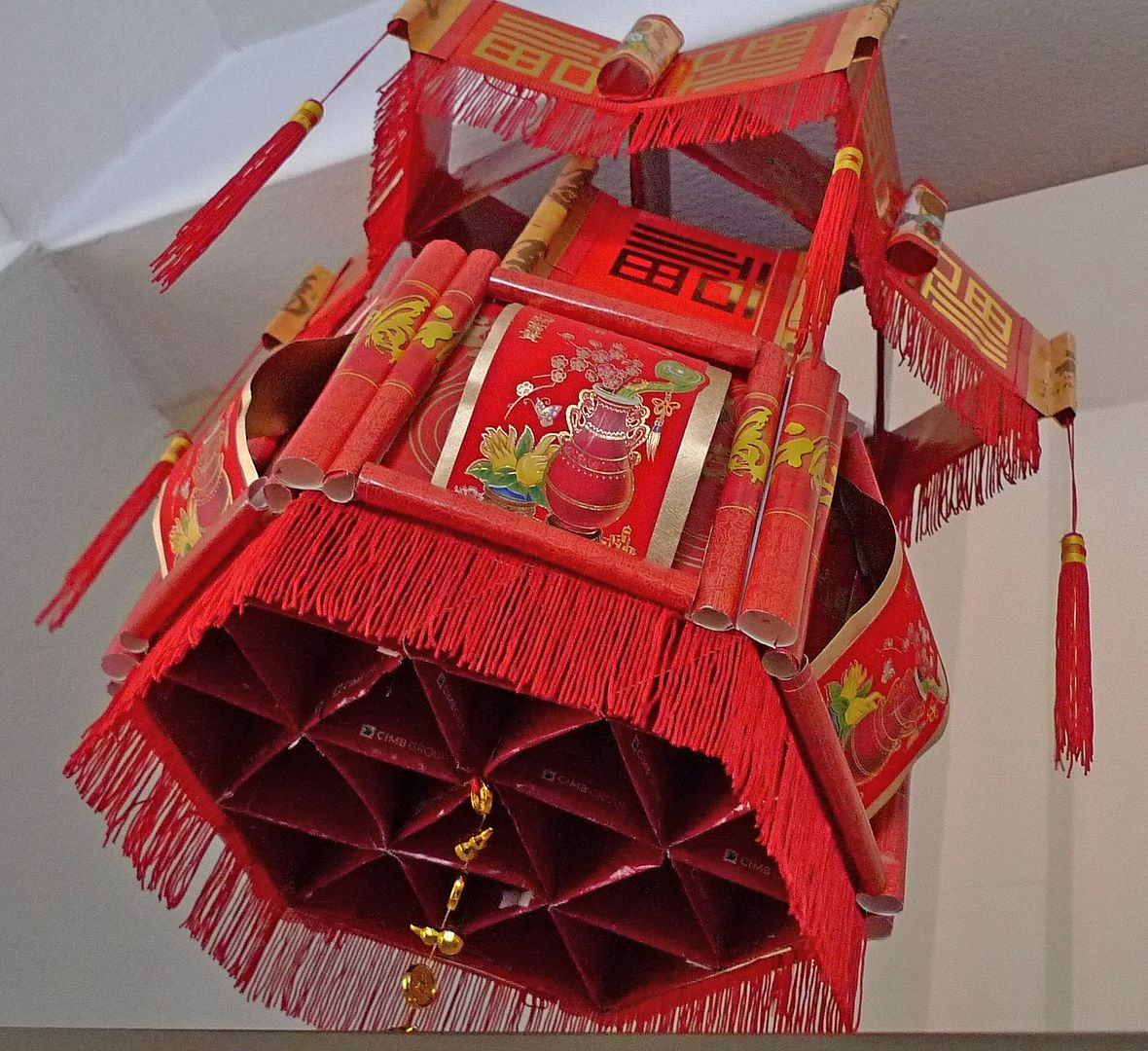 It was a nice change from the usual Chinese lanterns.
A few days before Chinese New Year, I bought myself loads of
prawn crackers
. These were prawn crackers from
Pasir Penambang
,
Kuala Selangor
. Look! I almost filled up my car with them!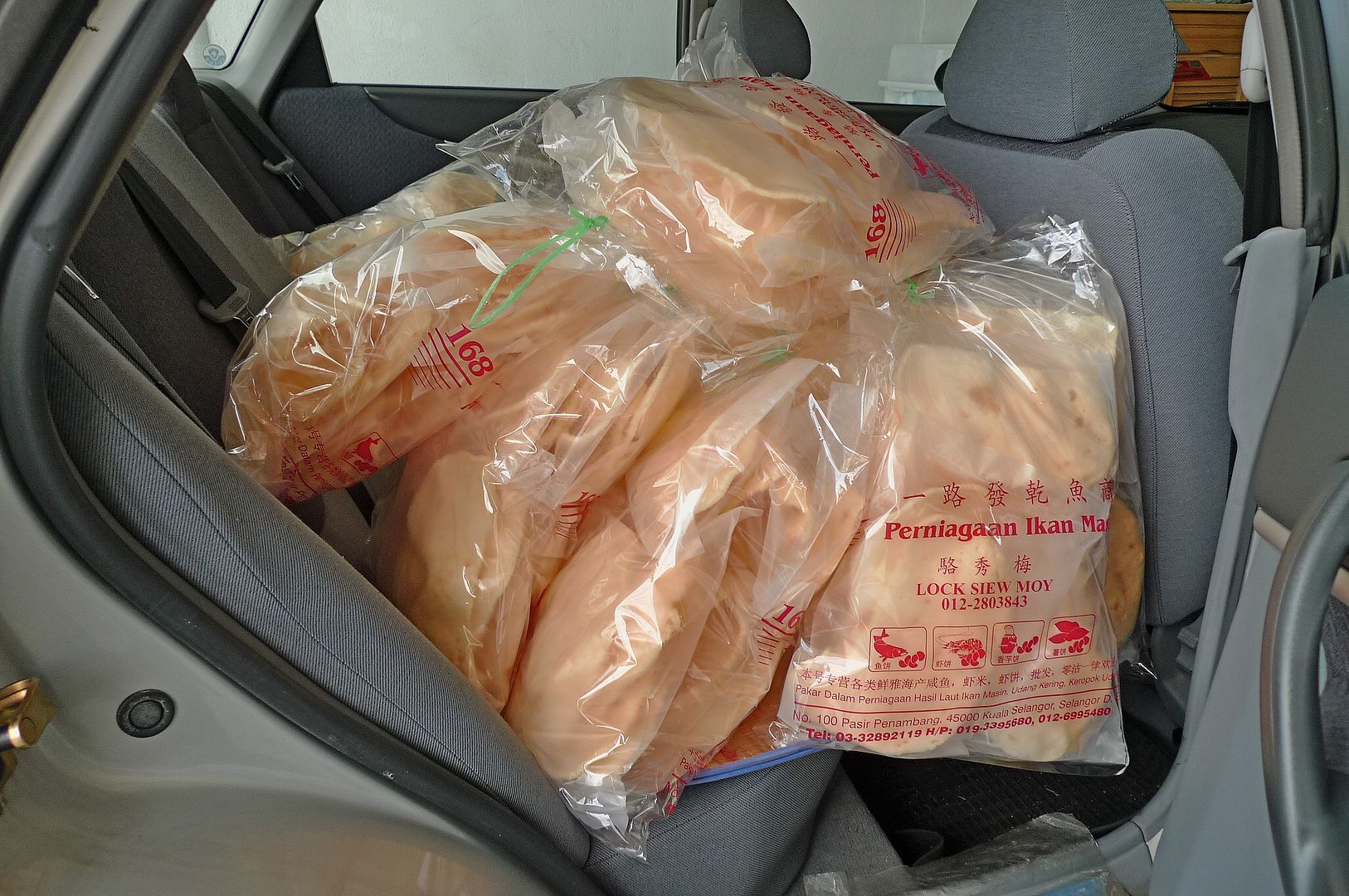 The prawn crackers were absolutely delicious! I think it's the best I've tasted! And it was reasonably priced at only RM6 for a huge bag like this!
One day before Chinese New Year, I ordered this delicious chocolate mocha cake from a friend. It was so yummy, I could not stop eating it!
And I found out that it tasted even better when eaten together with a tub of vanilla ice cream. Yummy!!
Today, being the last day of Chinese New Year, I had to make sure I don't miss out on my favourite Chinese New Year food. If you have not eaten this yet, today is the last day you can eat it!
What food am I talking about? It's
yee sang
of course!
If you don't eat this by today, you will have to wait till next year! So go and
lou sang
today for the last time this year! By the way,
lou sang
means tossing the yee sang for good luck and prosperity.
Have a great Chap Goh Meh, folks! : )
PS: For single ladies looking for a husband, don't forget to get ready some mandarin oranges, and for single guys looking for a wife, remember get ready your net to catch those oranges! And for guys looking for other guys, you can do both the throwing and the collecting! Haha!