On Christmas Day last week, I was invited to a Christmas dinner gathering by my friend.
I had a great time there because besides the delicious food, I was treated to real ghost stories by a retiree there.
More on the ghost stories later. First, let's take a look at the food I ate that night.
We had turkey. What Christmas dinner would it be without turkey right?
Although honestly, I prefer chickens! Haha! I feel chicken meat is more tender and juicy!
But I learnt that if I scoop some sauce underneath that huge turkey and spread it on my turkey meat, it tasted much better. Add in some cranberry sauce and voila, you have a delicious tasting turkey! Yummy!!
Besides turkey, we had salad which was full of fresh strawberries, grapes and carrots!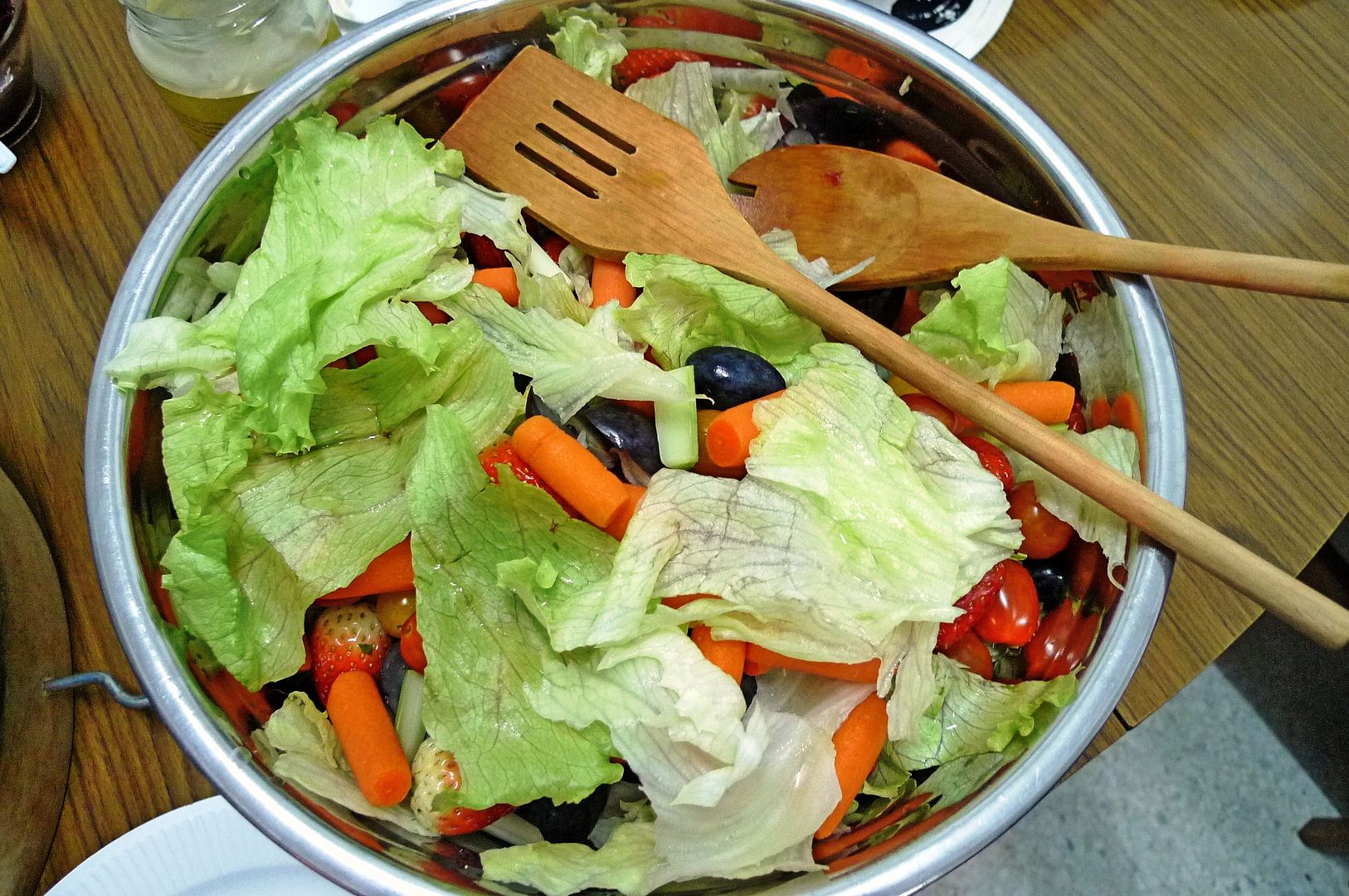 Spread some mayonnaise sauce on top of the salad and you would be drooling in no time! In fact, I am drooling even as I write this! Haha!
We had two different types of spaghetti.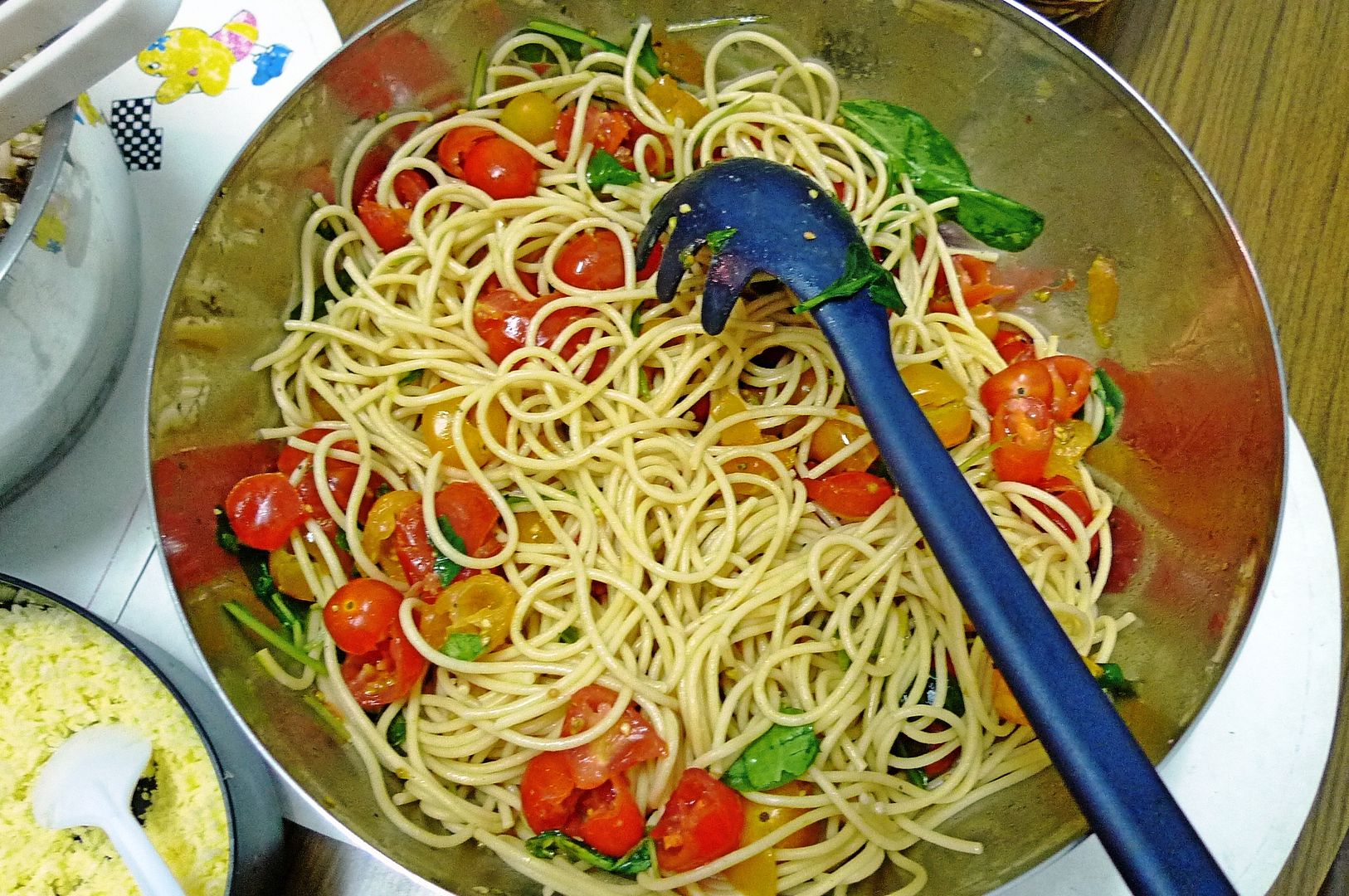 Which one looks more appetizing to you?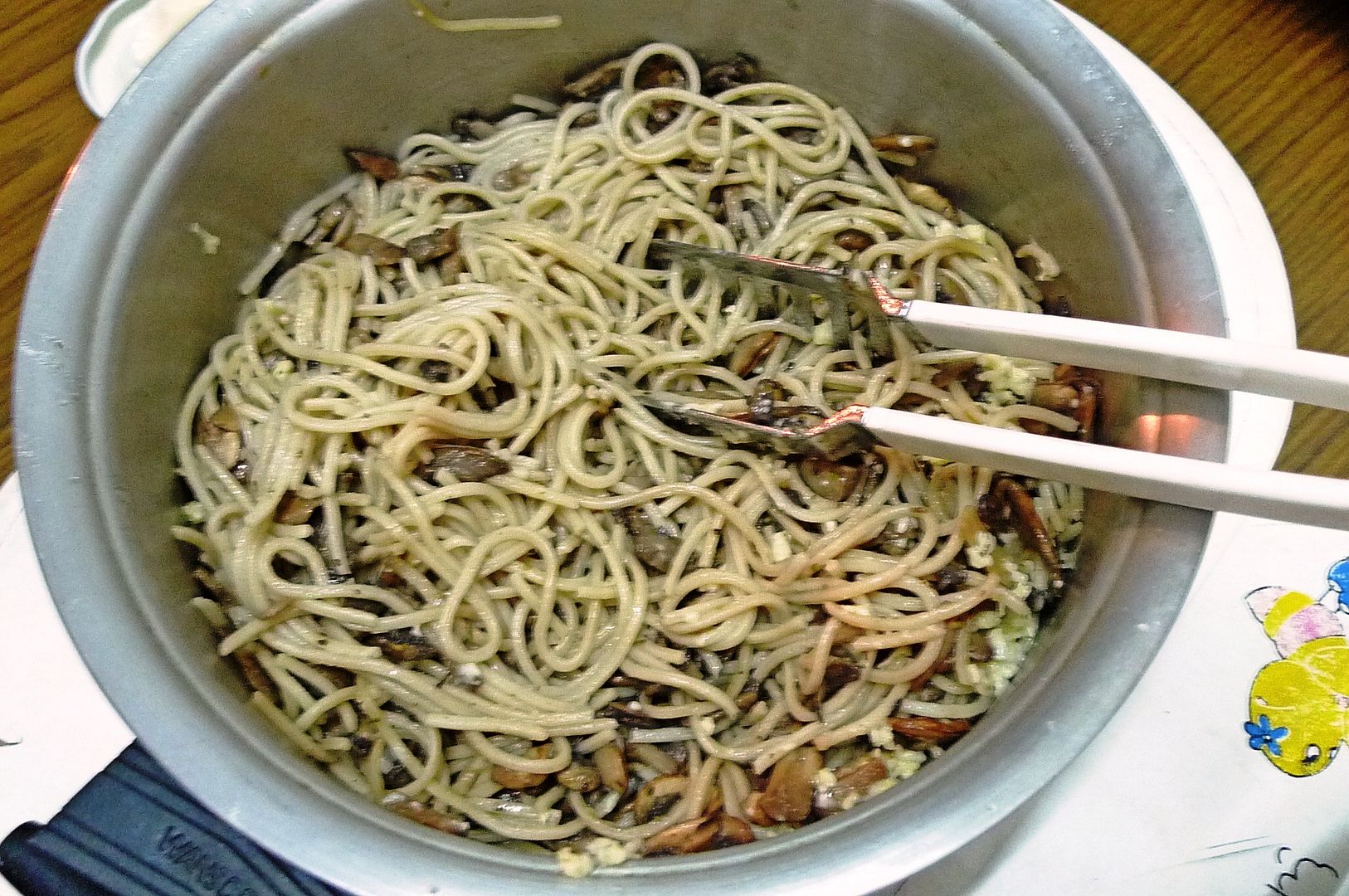 My host asked me which I preferred and I had a hard time deciding as they were both nice!
Ooh! Feels like having spaghetti for dinner tonight! Hmmm....
I am not a fan of shepherd's pie, but this one was scrumptious!
Maybe because all the food I ate here was home cooked. Somehow, home cooked food always taste better! Don't you all agree?
Oh, by the time I took the photo of this shepherd's pie, it was already half eaten! And I have not started eating yet! Gosh!!! I guess that's the sacrifice I had to make as a blogger! Haha!
We had an assortment of cakes for desserts.
Oh! They were so yummy I had a hard time stopping myself from making a complete sweep of these cakes!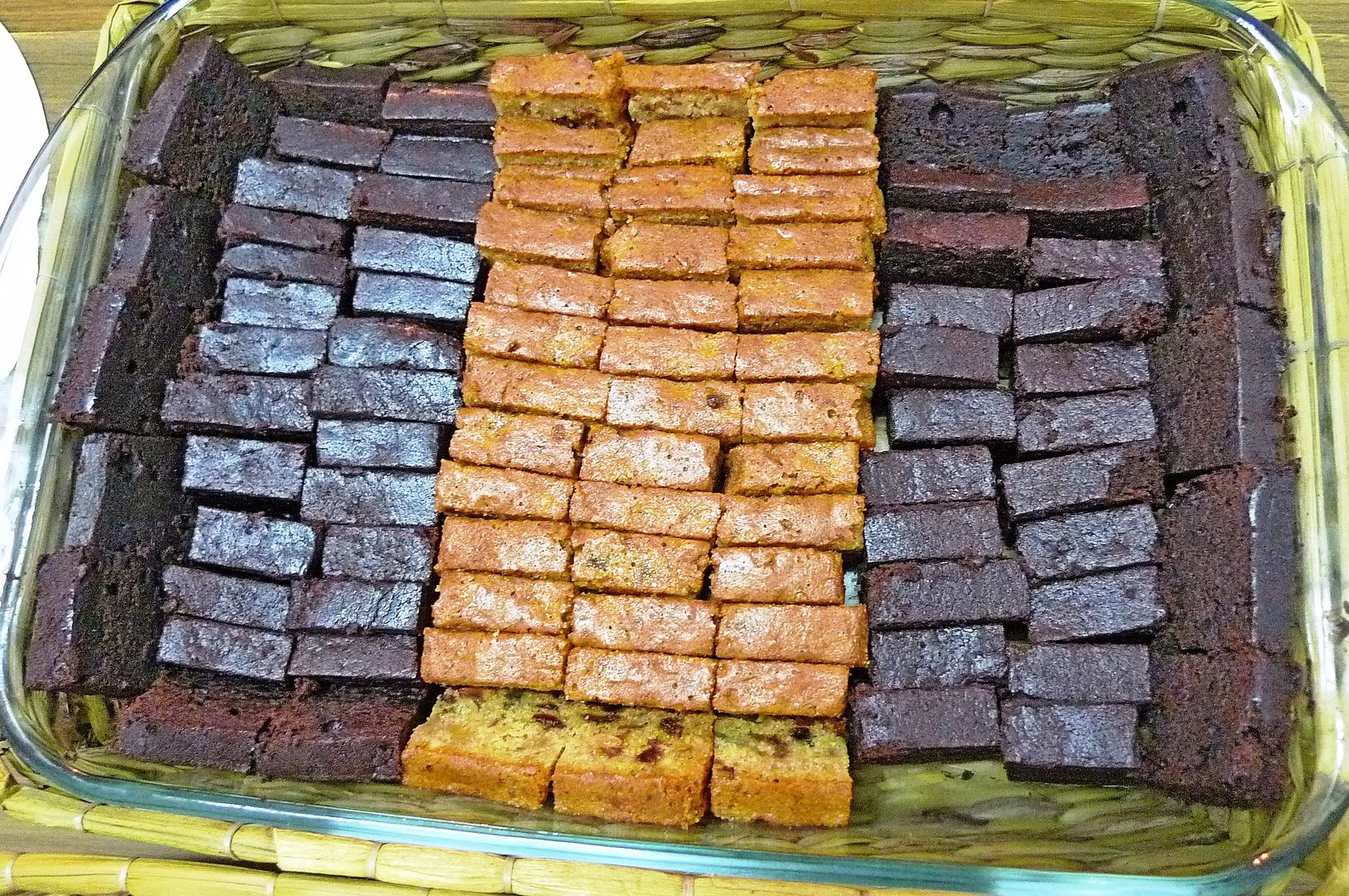 Luckily I managed to control myself and left some cakes for others! LOL! I was actually wondering if the host would allow me to take home some. Haha!
And of course there were the usual "junk food".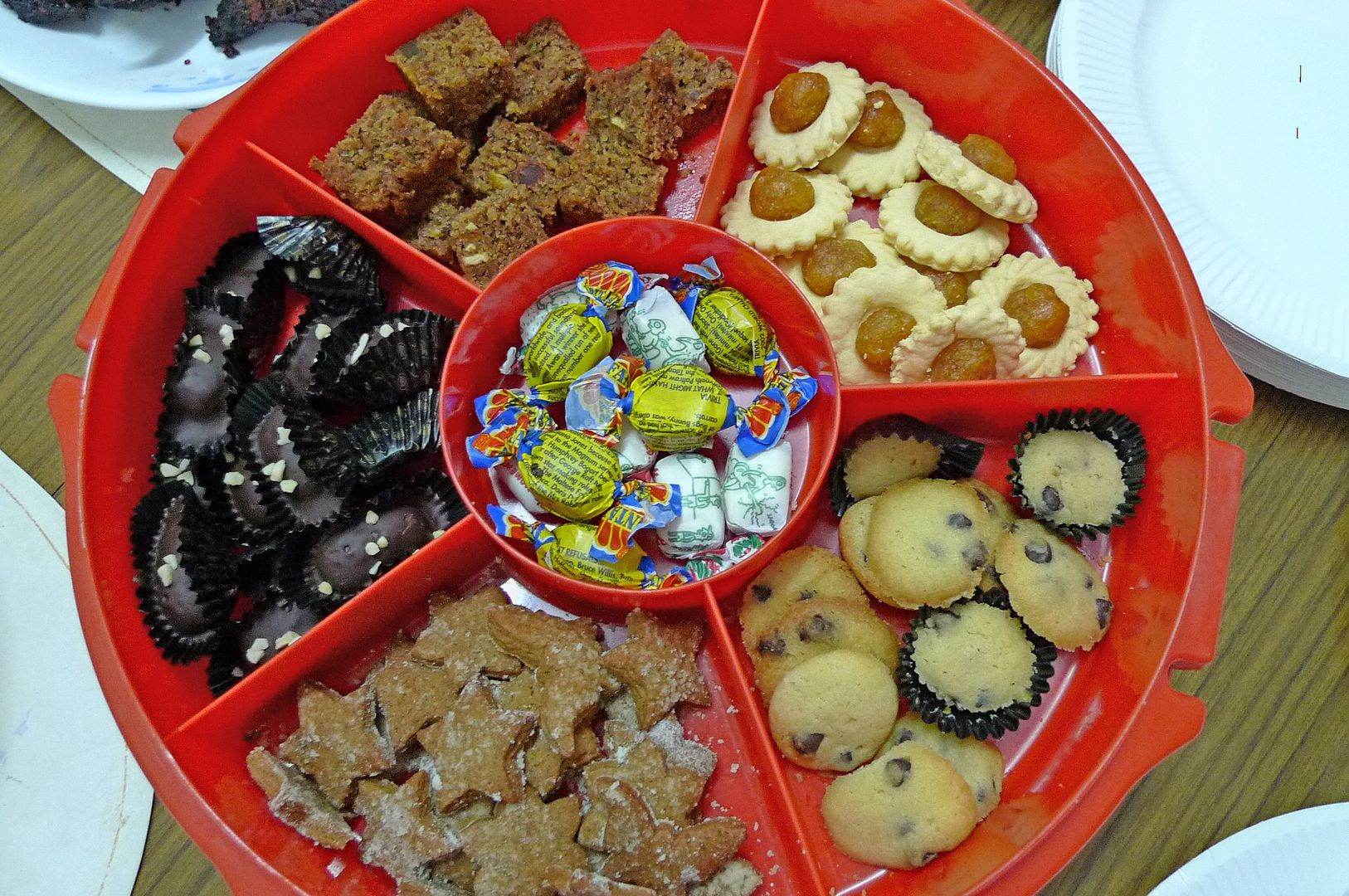 All calorie laden cookies and sweets! I tried not to touch them but I eventually succumbed to the pineapple tarts and the chocolate cookies!
Well, I promised myself to jog round the park five times the next day, which I unfortunately did not do due to waking up late! LOL!
Now, as I was enjoying my dinner with friends, an old retiree came up to us and told us his encounters with ghosts! Being a fan of ghost stories, I was all ears!
I am not going to go into details, but very briefly, this man had worked in Filem Negara (located in Section 14, PJ) for close to 40 years and during his work there, he had experienced a lot of chilling hauntings in the darkroom and the surrounding area there.
I was freaked out when he told us about how he almost got strangled a few times by a ruthless ghost and how men and women would ran out of toilets completely naked after being disturbed by ghosts inside the toilets!
One very spooky encounter was in the toilet when a man felt his buttock was being pinched! He was so scared he ran out of the toilet without bothering to wear his pants!
Another was the retiree's own experience of how he could feel someone or something following him around inside the darkroom while he was processing photos. This happened many times and he was mostly alone at that time! Sometimes, that thing would poke at him, at other times, it would try to strangle him!
Luckily the retiree was brave or perhaps he was so used to the hauntings, he actually shouted at the ghost to leave him alone! And it did, for a while, before attacking him again.
Anyone of you currently works in Filem Negara? Haha!
By the way, the retiree told us that you better not be the last one to leave the building, as you would need to switch off all lights before leaving and the thing was, the switch was located far inside the building. After switching off the lights, you would need to walk quite a distance in complete darkness before reaching the exit. Horrors!
OK, enough about ghost stories! I hope I spooked you a little. Haha! Getting back to the dinner, I took photo of one of my friends cutting the turkey to the last bit.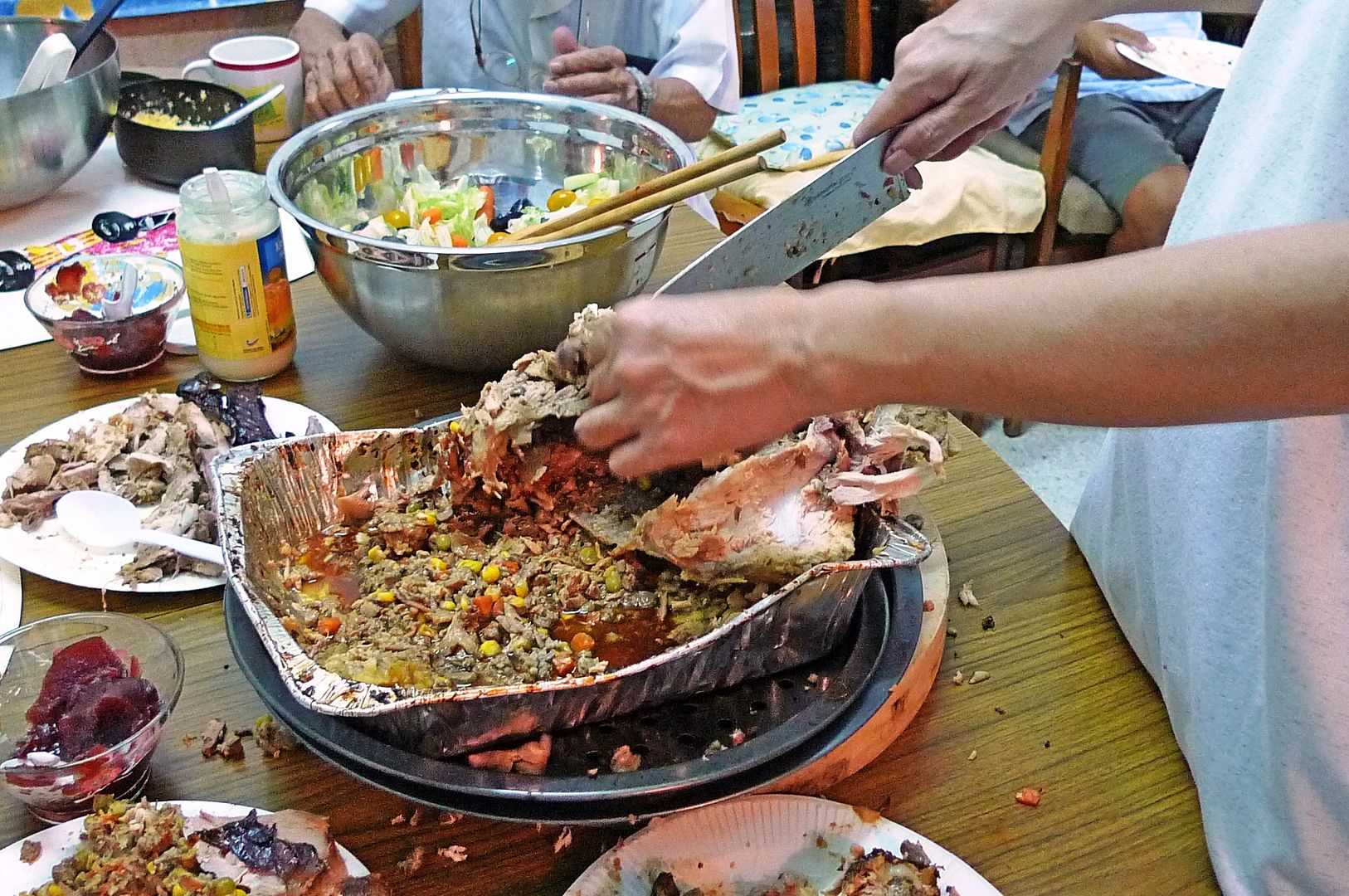 And another friend digging out whatever fillings inside the turkey for our consumption.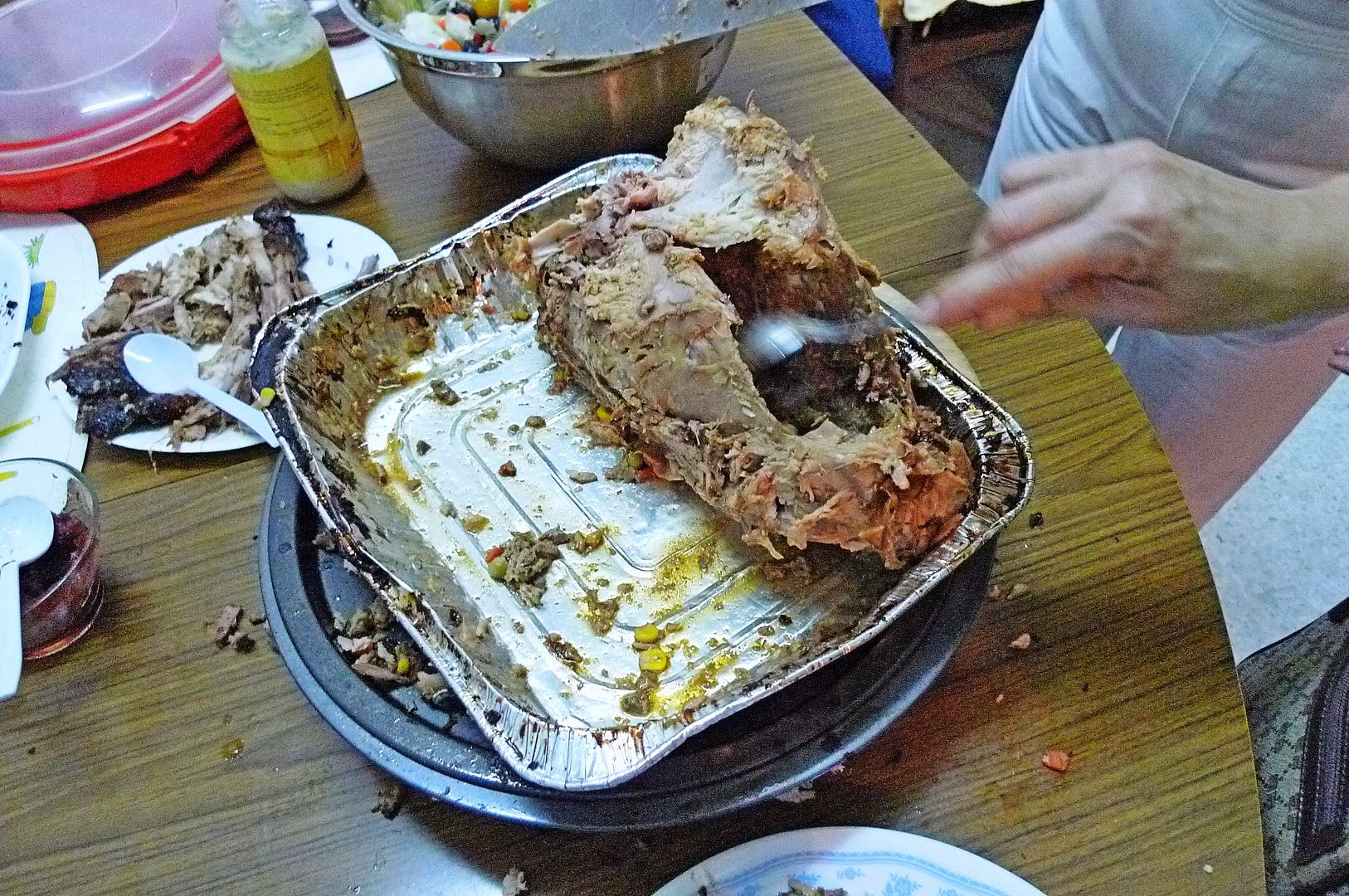 This is the photo of the fillings. Does not look too appetizing, but trust me, it's yummy!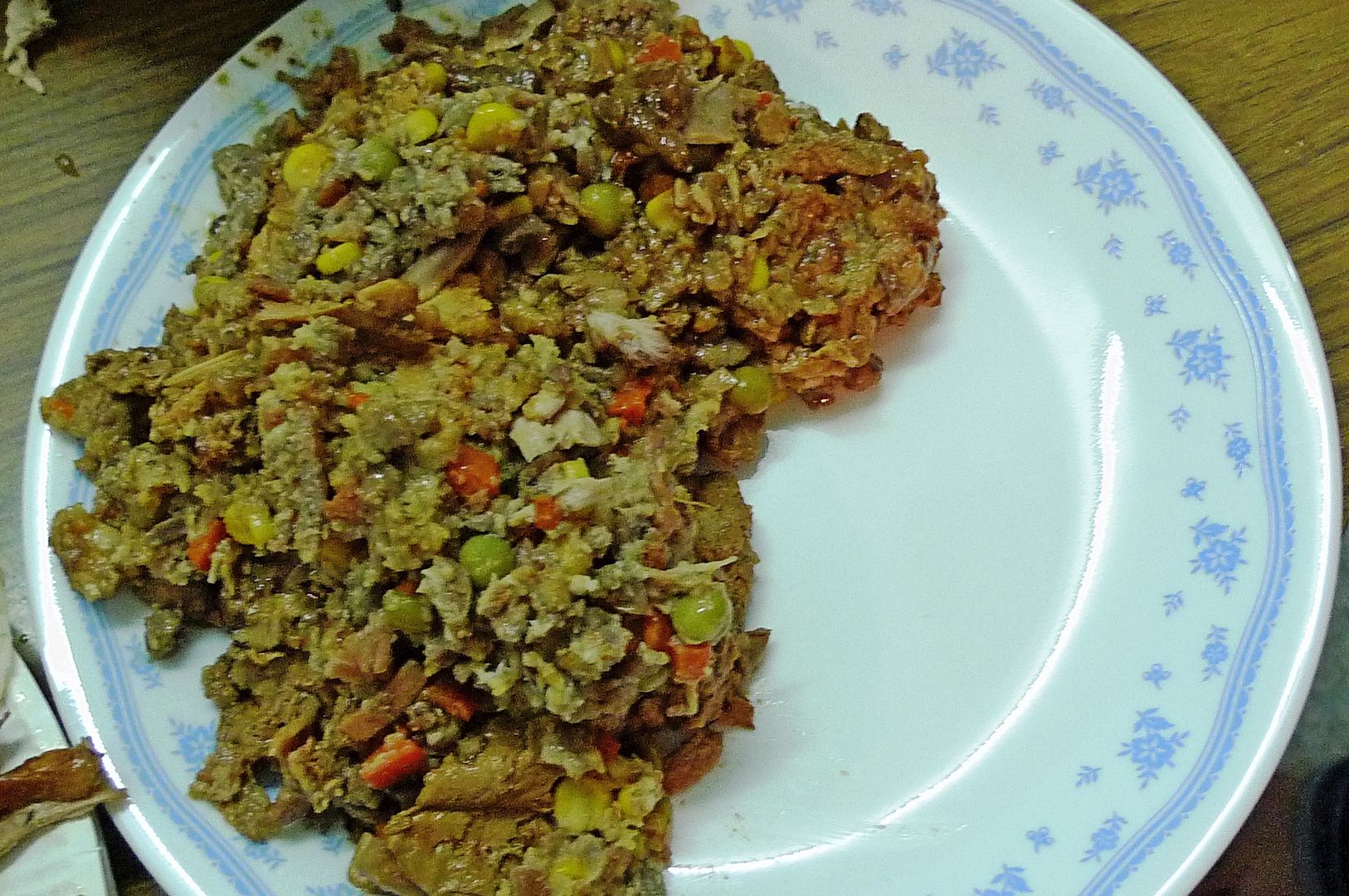 I would really be missing this nice dinner gathering. I hope to get invited again next Christmas!