I am sure you have all heard about rumours that KL was going to snow a few weeks back. It was announced on radio and created quite a stir. Of course we all know that it's ridiculous! How can a tropical country have snow falling?
Well, I experienced snowing for real in KL for the very first time last week. No I am not kidding : )
OK, that is not exactly true. I have actually experienced snow before in KL. It was a few years back. Serious.
After
QuaChee
put up on his blog a photo of snow falling down on KLCC, I was really amused. Snowing in KL? It was downright ridiculous!
I think I'll believe a story about UFO sightings in KL much more than about snow falling. Haha! Now of course he added the 'snow' to the photo!
Well, last Tuesday, I witnessed a unique phenomenon that would certainly topped all the doomsday hype generated by the movie 2012. It was snowing in KL! Don't believe? Look at the photo I captured!
I can assure you this is not some 'trick' photo. It's really snowing! For the very first time in KL!
OK, who am I kidding? Haha!
If you don't already know, it's snowing in
Pavilion KL
at 8pm every night till
Boxing Day
! And of course, it's fake snow! If you believed it was real snow, then I am quite sure you believe in Santa Claus. Although there's really nothing wrong with that. Haha!
When I heard that Pavilion KL was going to rain snow, I just had to go there to have a look! I braved the traffic jam just to be there but believe me, it was worth it!
'Cos I didn't just get to see snow (even if it's fake!) but I also bumped into who else but....
QuaChee himself!!
Yes! So I quickly snapped a photo of him, although that Christmas tree behind him looked like a tall hat on his head! LOL!
It's nice meeting you, QuaChee! : )
Ok, let us start from the beginning of my snow fall adventure, shall we?
After driving through traffic jam on the Federal Highway from Petaling Jaya, I reached Pavilion KL at about 6.30pm. It was about to get dark soon, so I quickly parked my car and hurried to the front entrance of the prestigious shopping mall.
And what did I see? Nice cute glowing reindeers!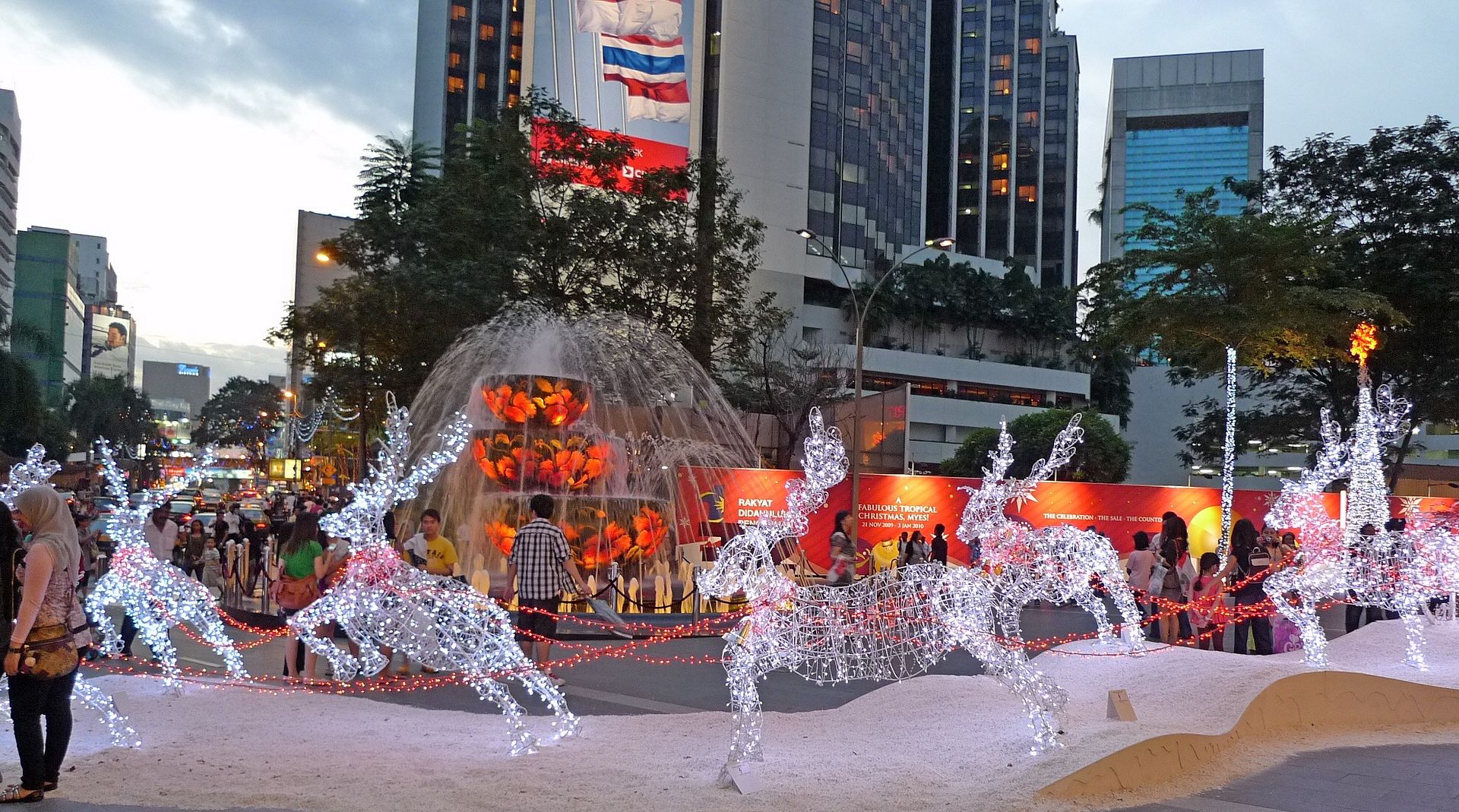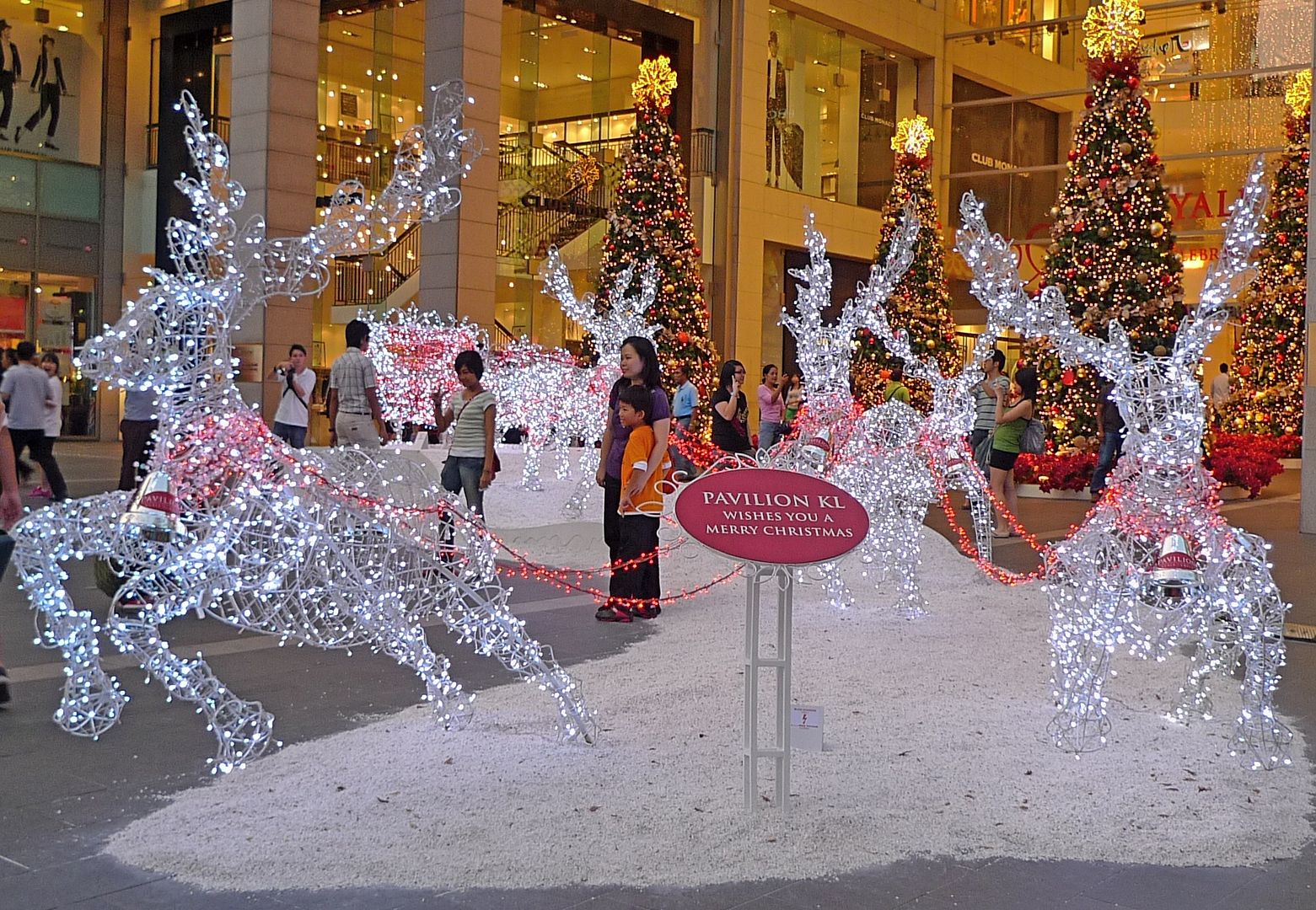 The reindeers were pulling a beautiful carriage although Santa Claus was nowhere to be seen!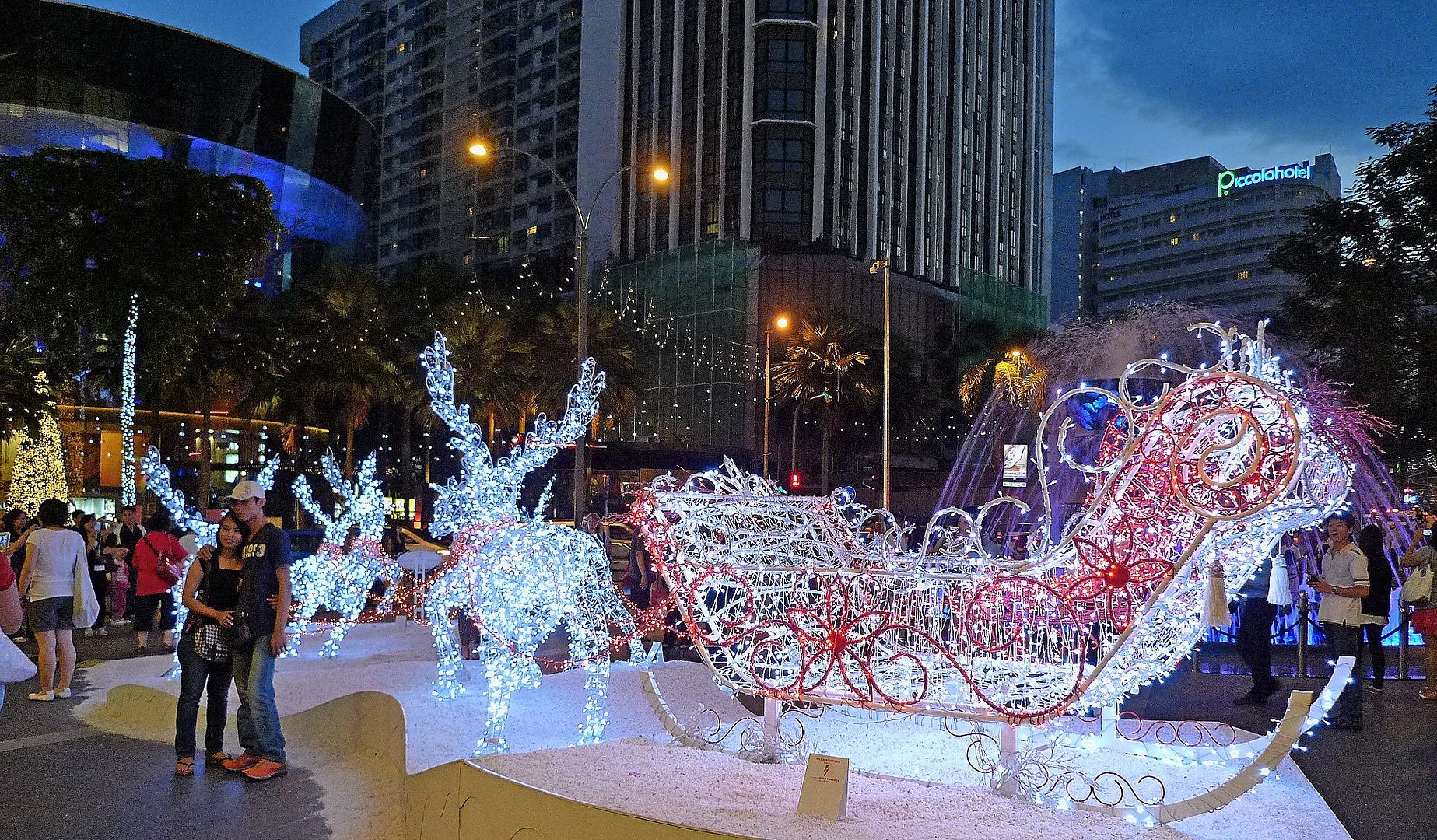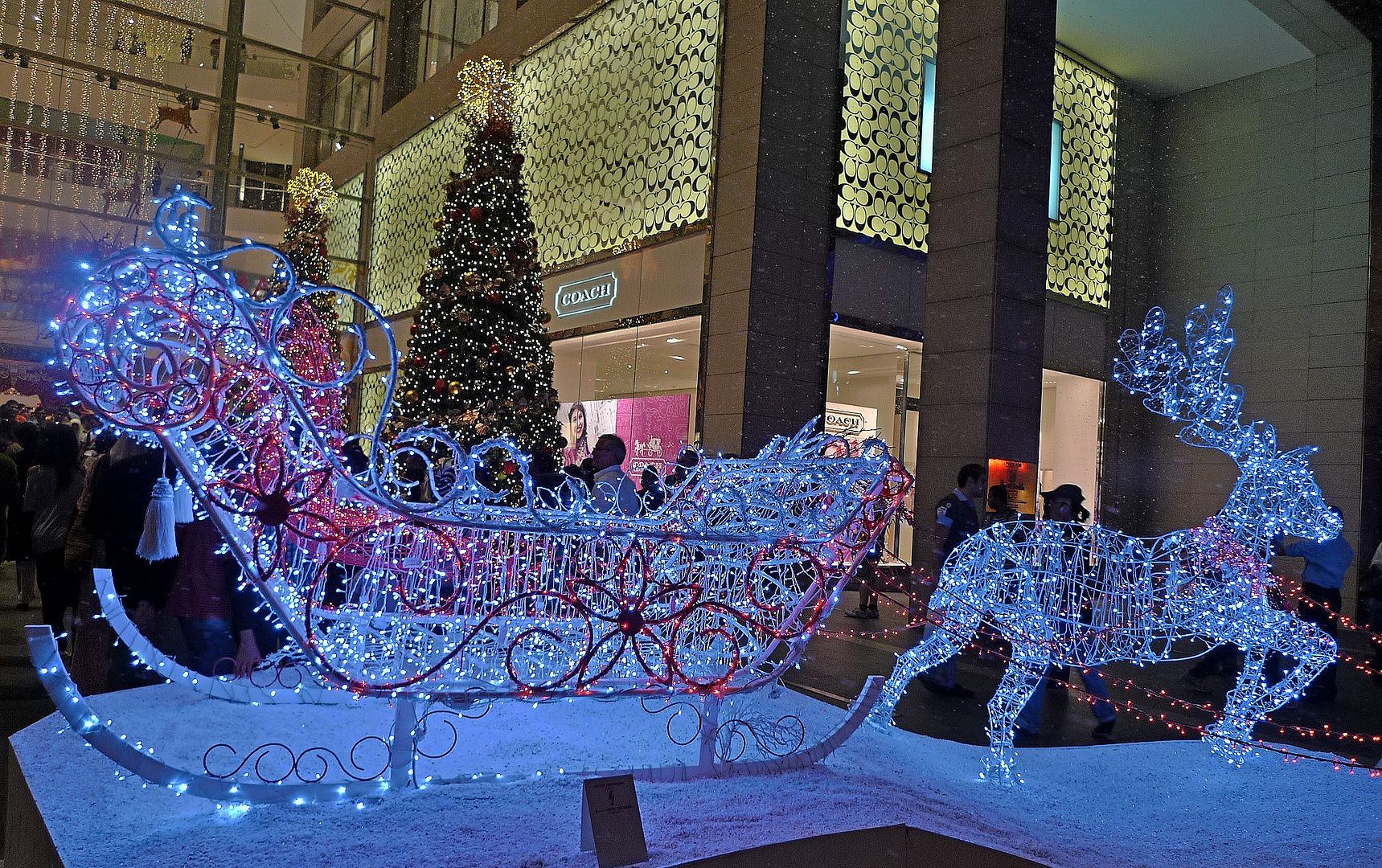 Nice glowing trees lined the street.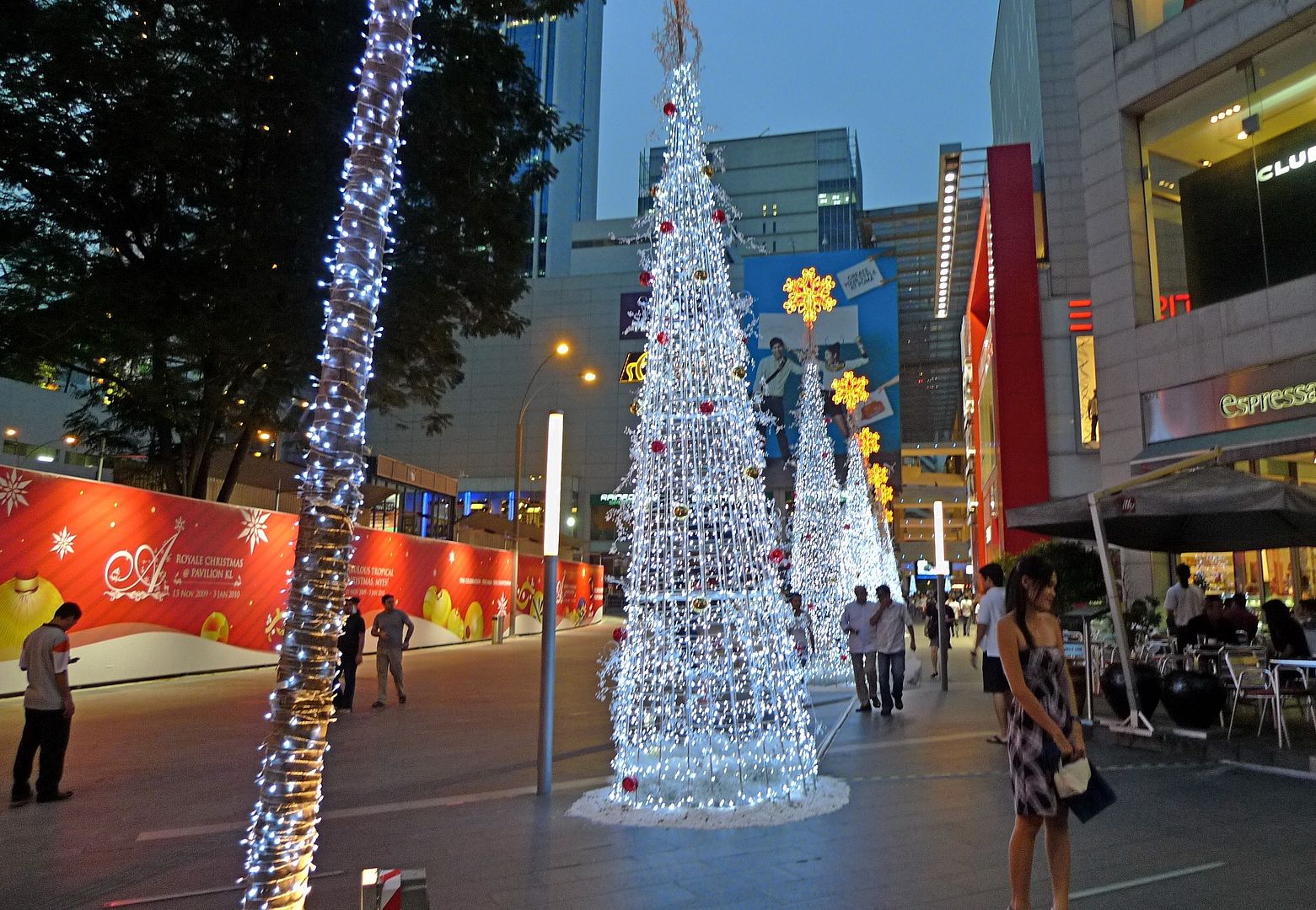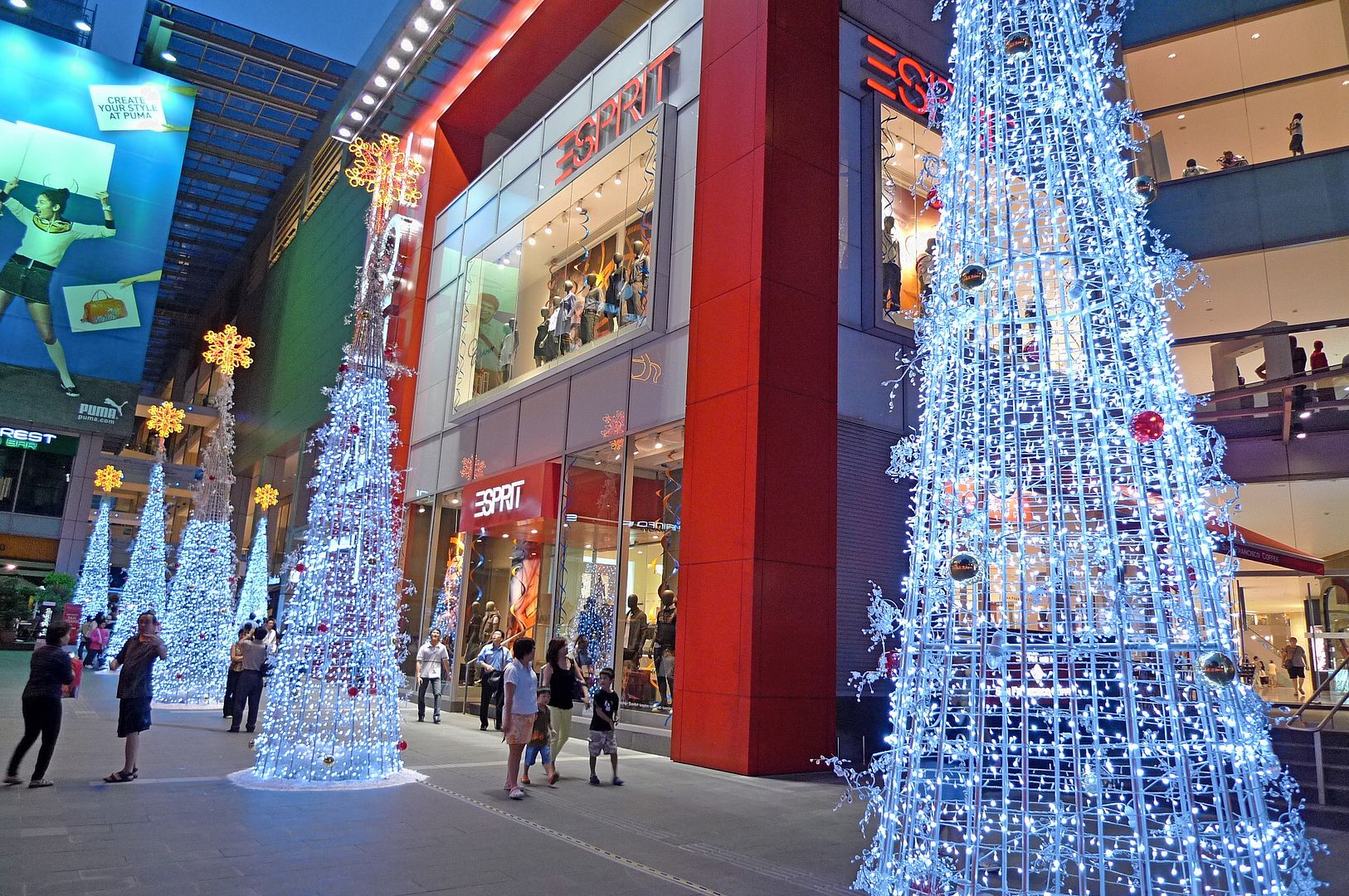 Tall beautiful Christmas trees welcomed visitors to the mall.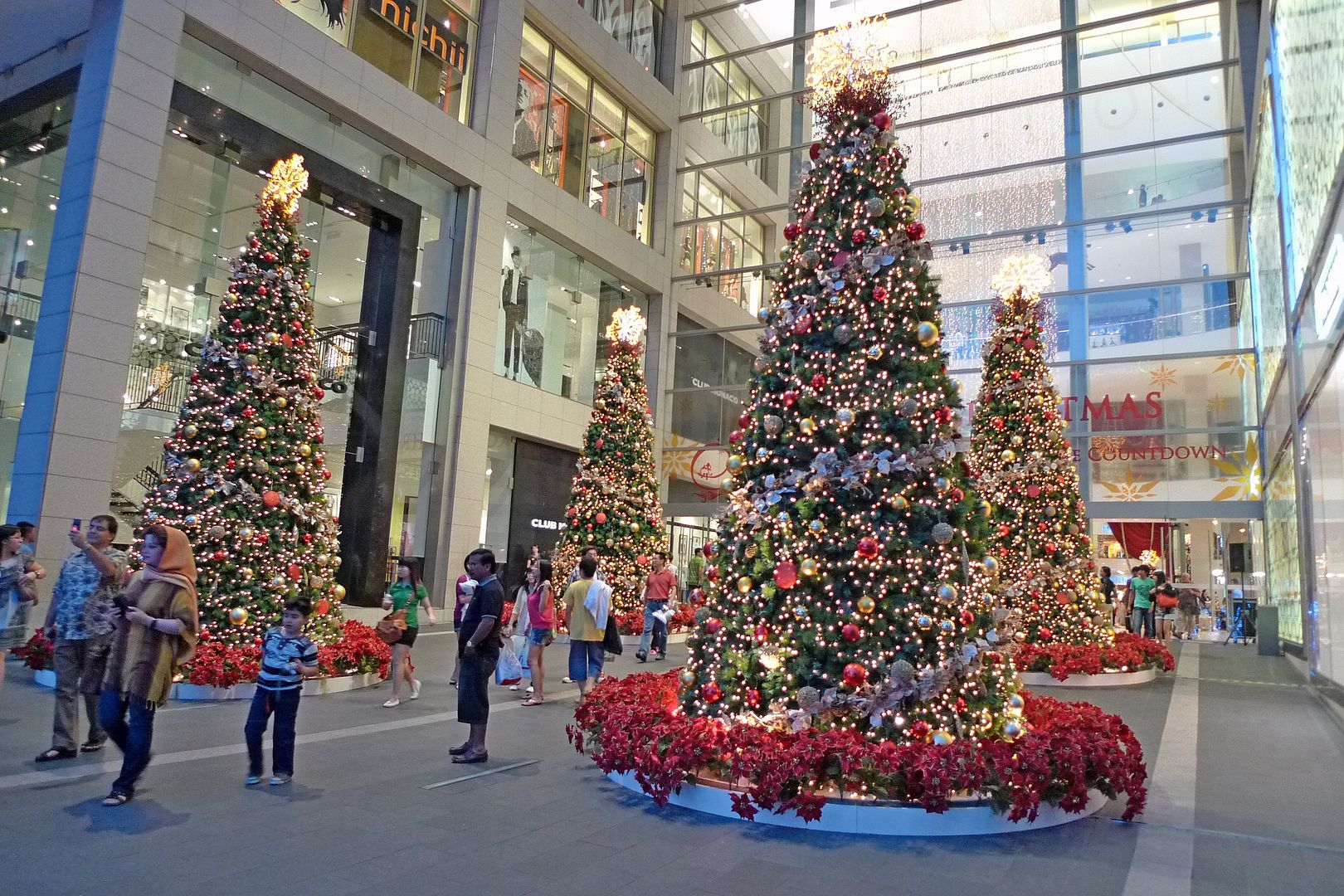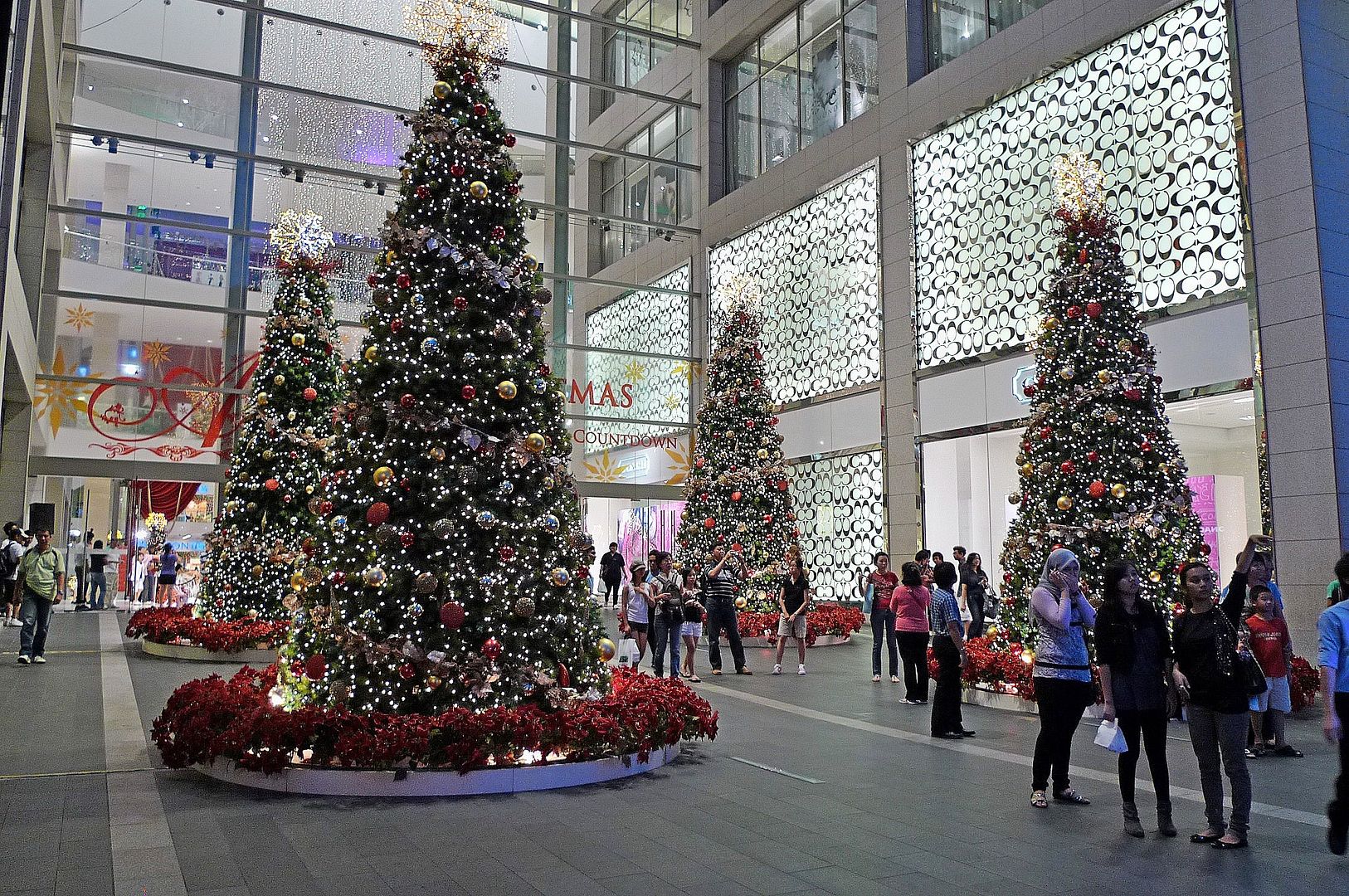 Since there was still half an hour left before the scheduled snow fall at 8pm, I went inside the mall to snap more pictures.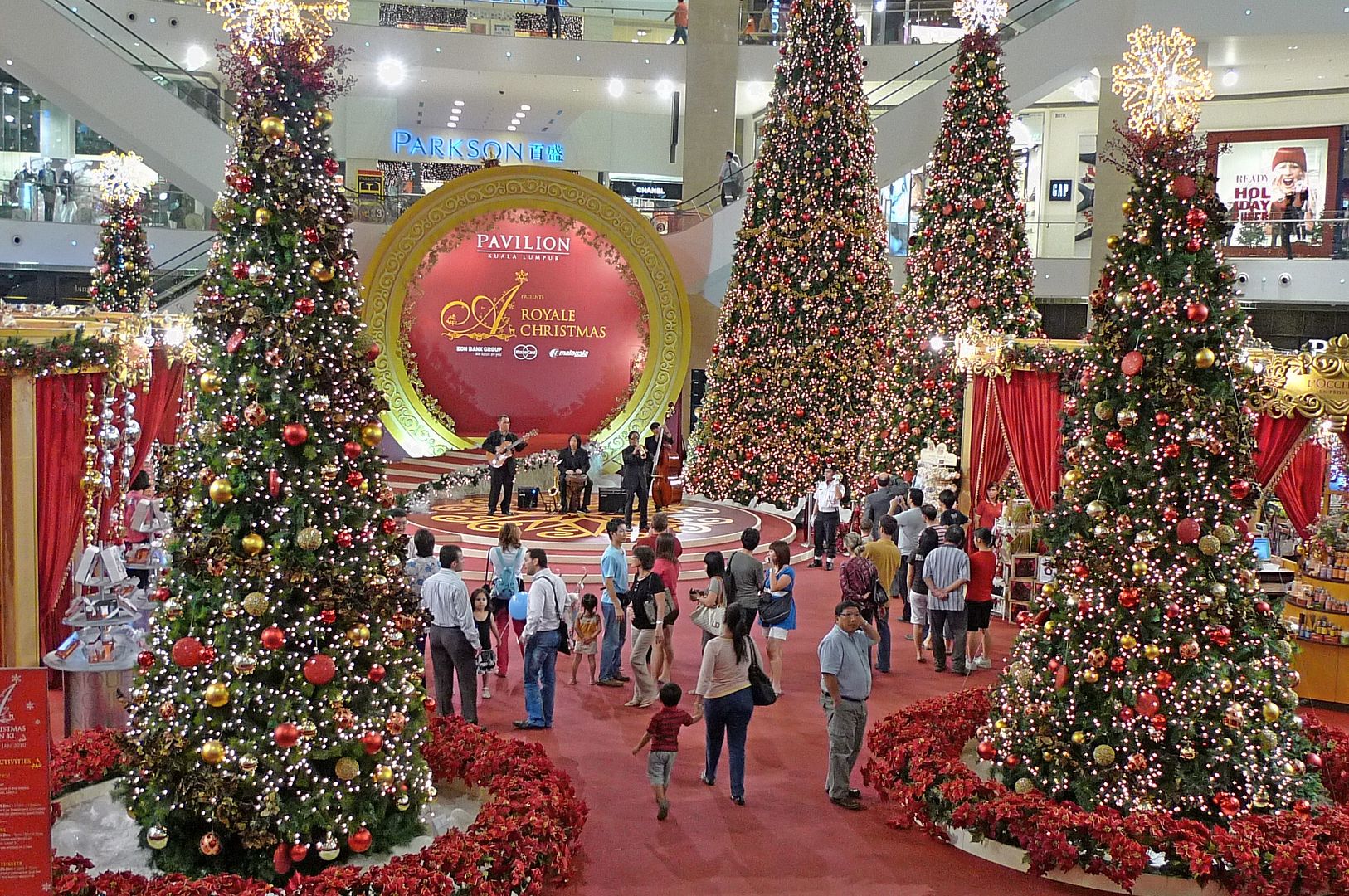 It was a
Royale Christmas
at Pavilion! There seemed to be a band performing music.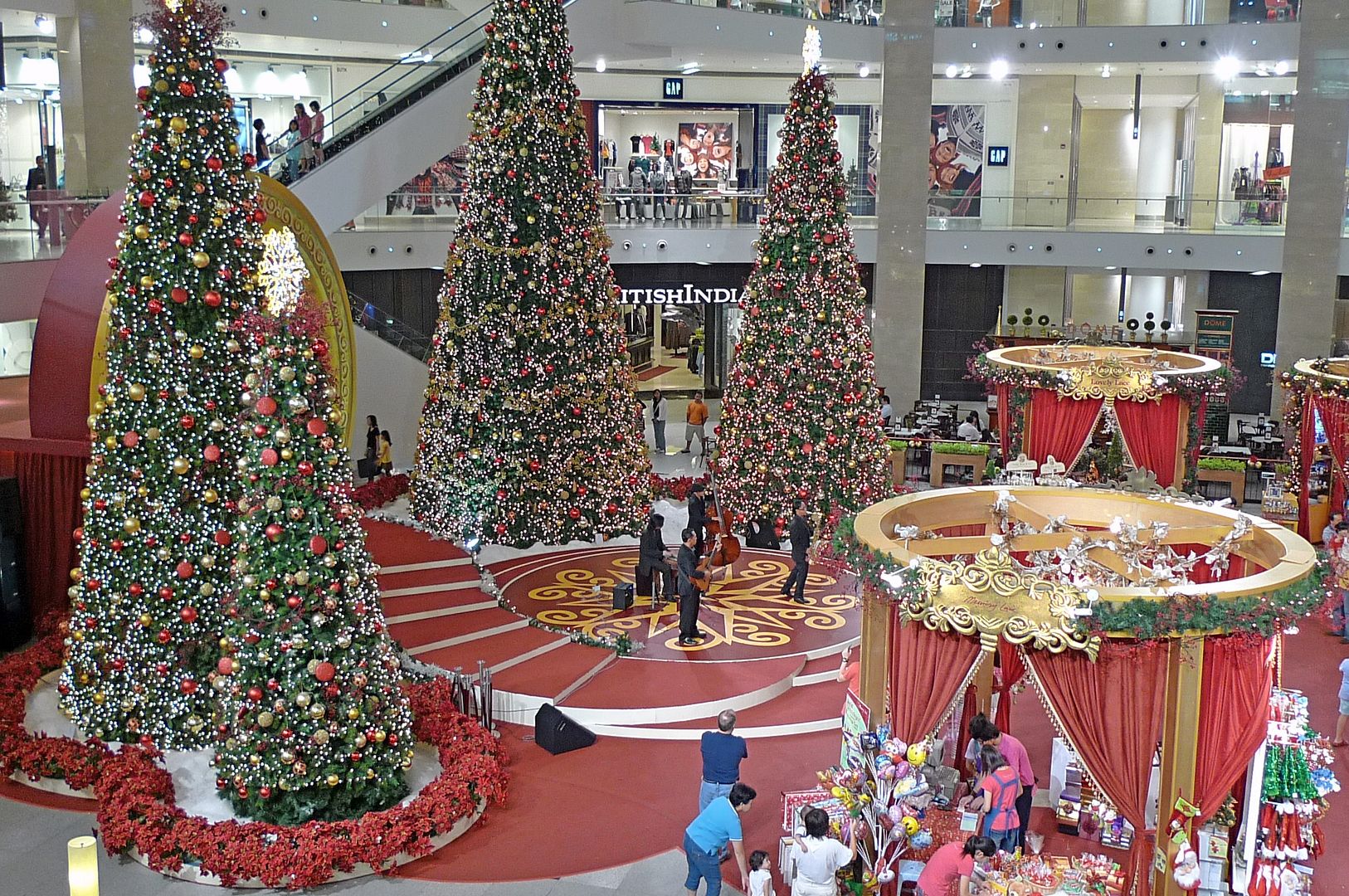 I did not stay long to watch as it was soon time for the snow to fall! I heard that the Minister Of Tourism YB Dato' Dr Ng Yen Yen would be there.
So I went out of the mall and positioned myself at the best spot to snap some photos of the snow fall and maybe even a photo of the minister herself.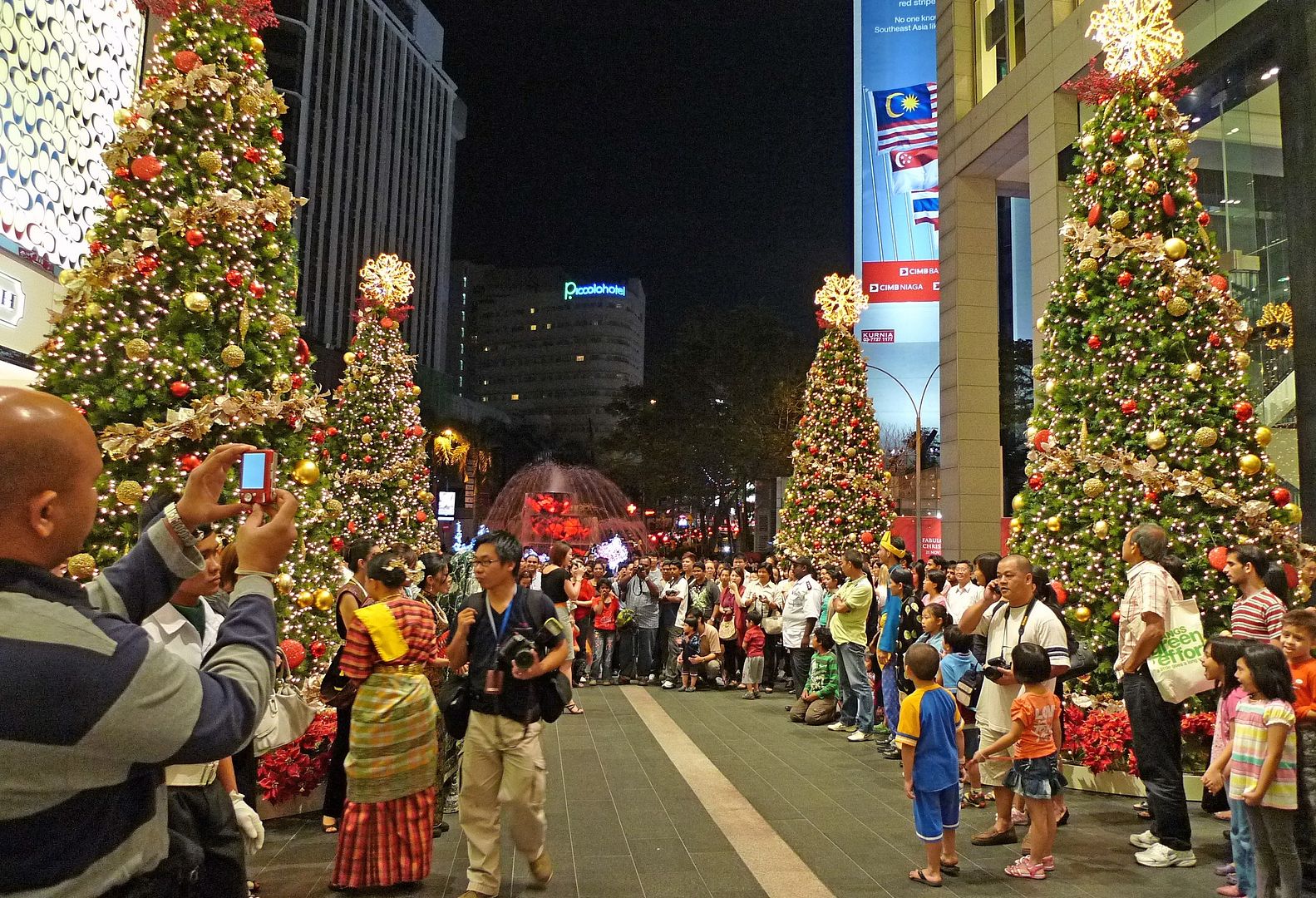 There was already a huge crowd waiting in anticipation for the arrival of the minister and the countdown to the snow fall.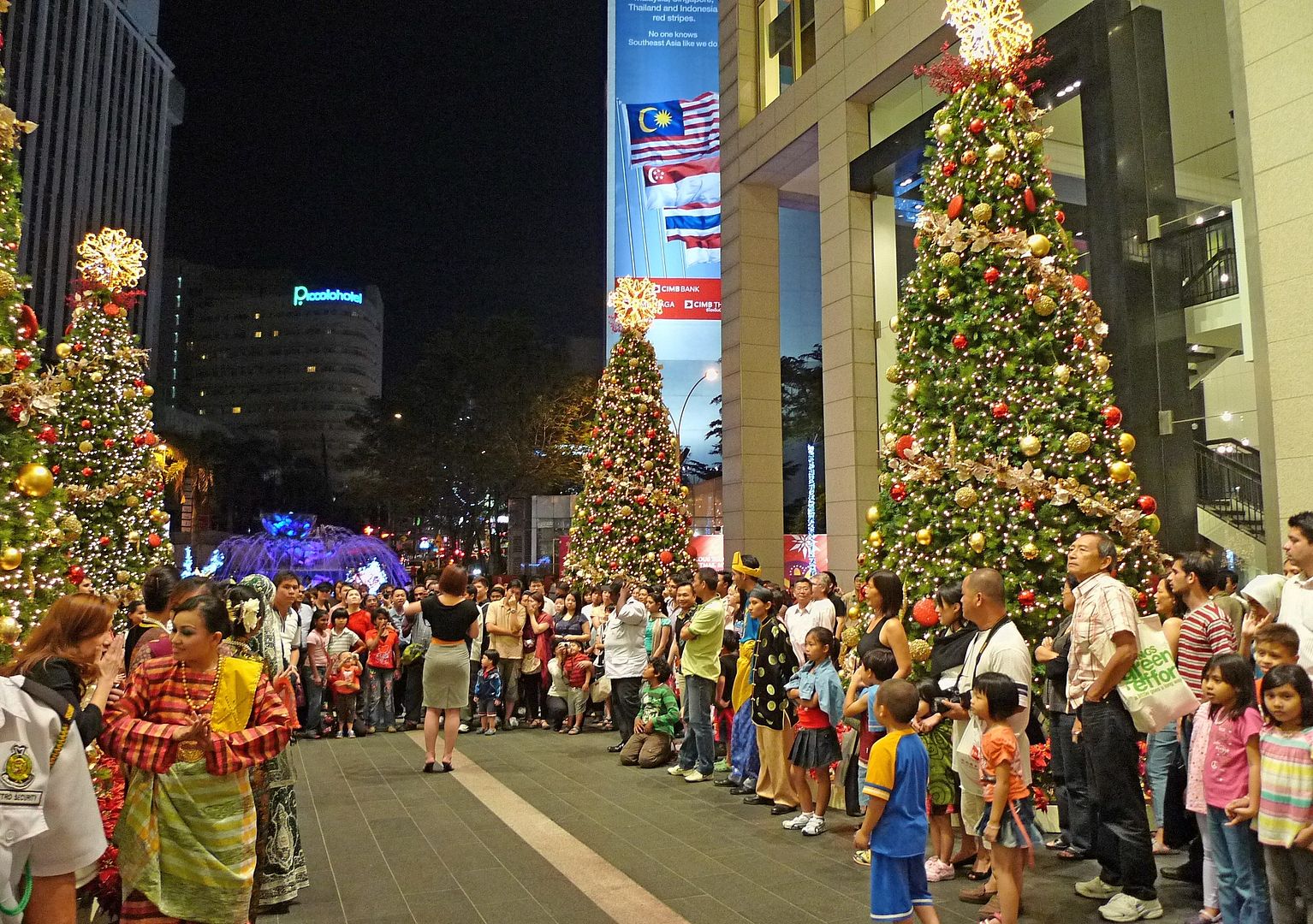 Dr Ng Yen Yen arrived not long after but I did not manage to take a photo of her. There was a huge crowd surging forward and the guards prevented us from moving towards the middle of the walkway to make way for the minister and her entourage.
Oh, well. The highlight was the snow and not the minister, so I was OK with that!
The emcee invited the crowd to start the countdown. It was fun!
10 - 9 - 8 - 7 - 6 .....
We all looked up.
5 - 4 - 3 .....
I was practically shouting aloud and getting my camera ready!
2 - 1 .....!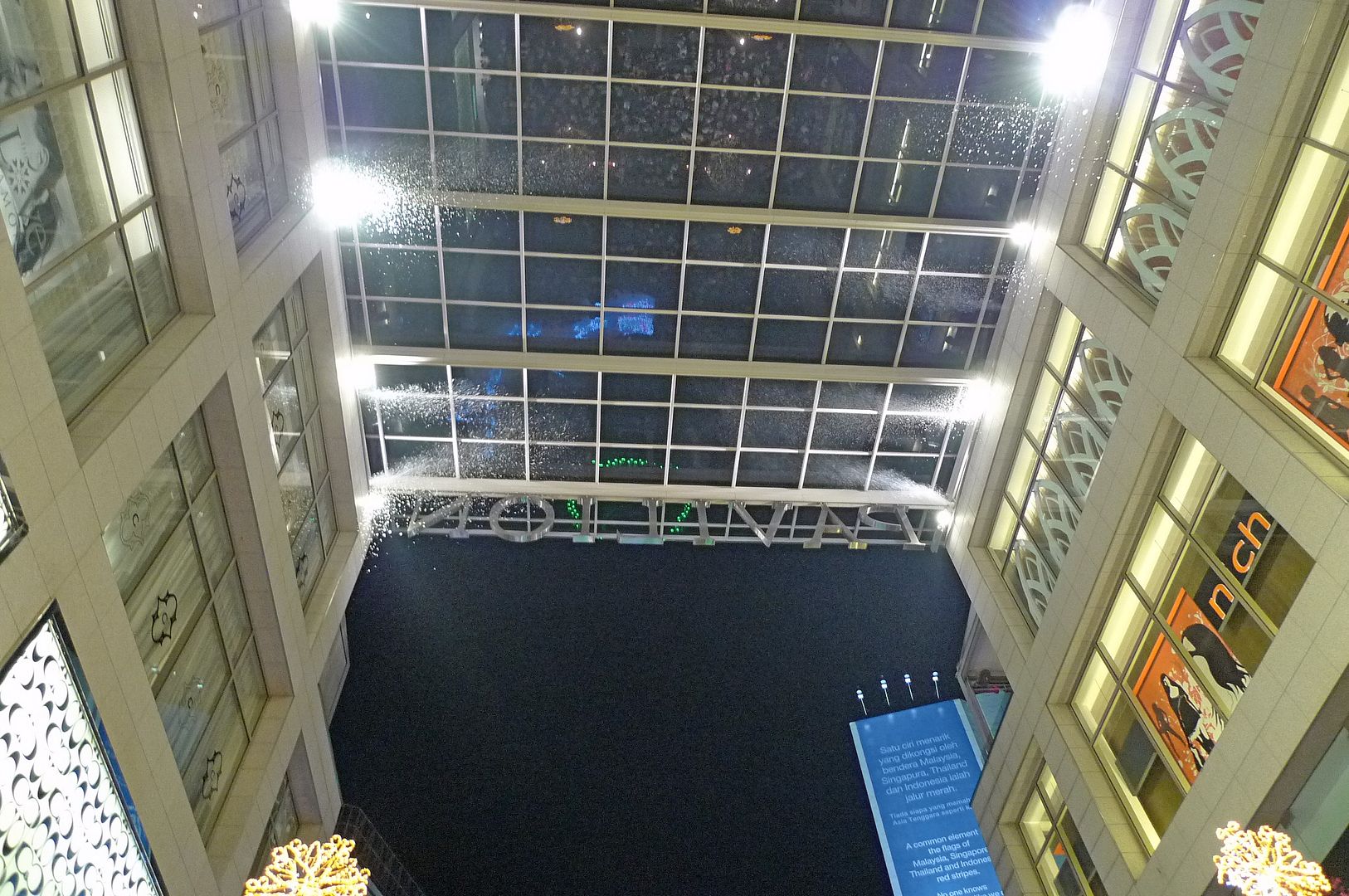 I could see snow shooting out from the sides of the building!
Snow was raining down!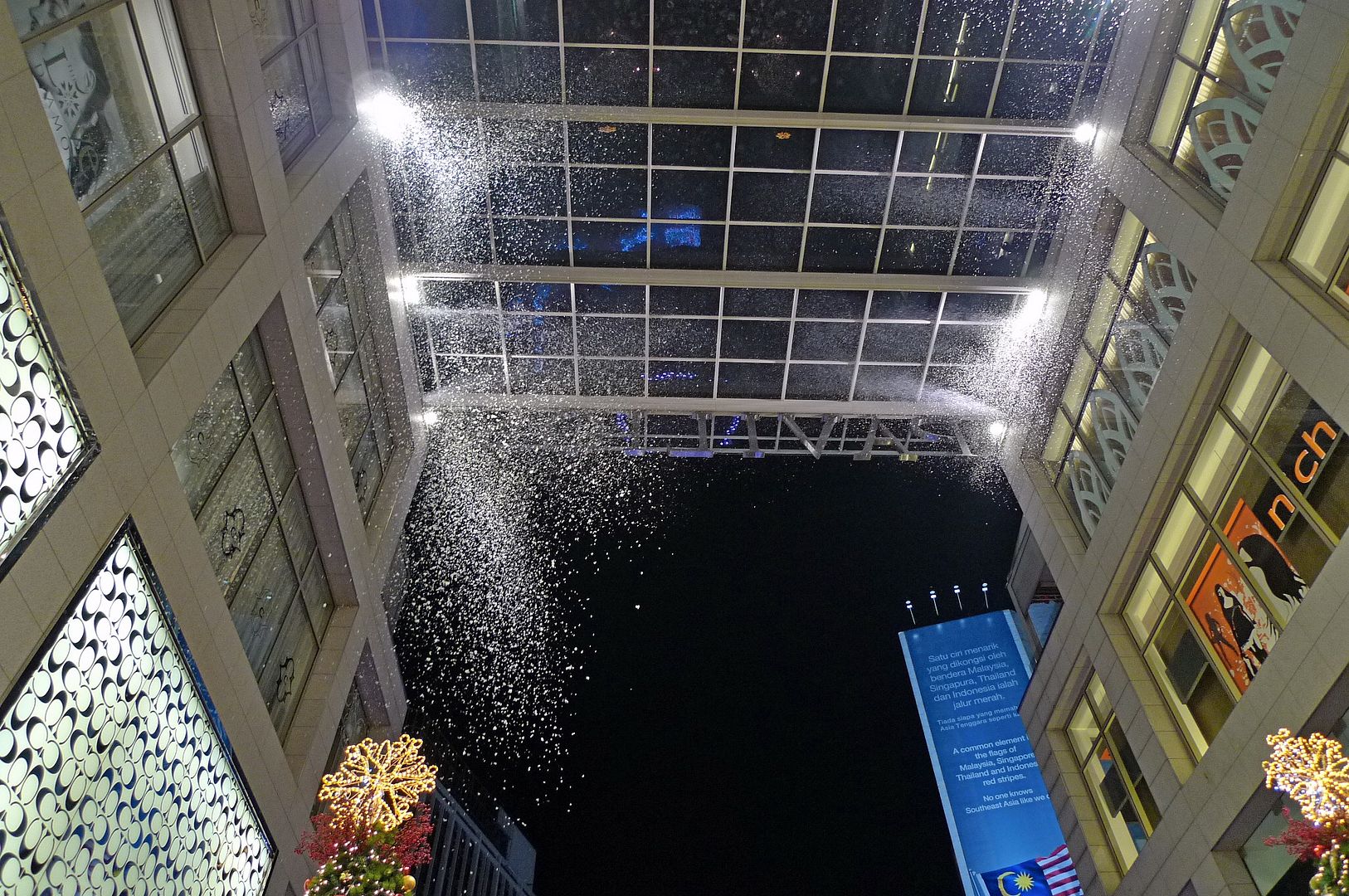 It was practically snowing in KL! Yippee!!
Of course it was just foam and not real snow, but who cares?
Everyone was busy snapping away!
At the beginning of this post, I mentioned that I have seen snow falling in KL before. Yes, I did and it was at
Starhill Gallery
a few years back. Now it's Pavilion's turn. And it was cool!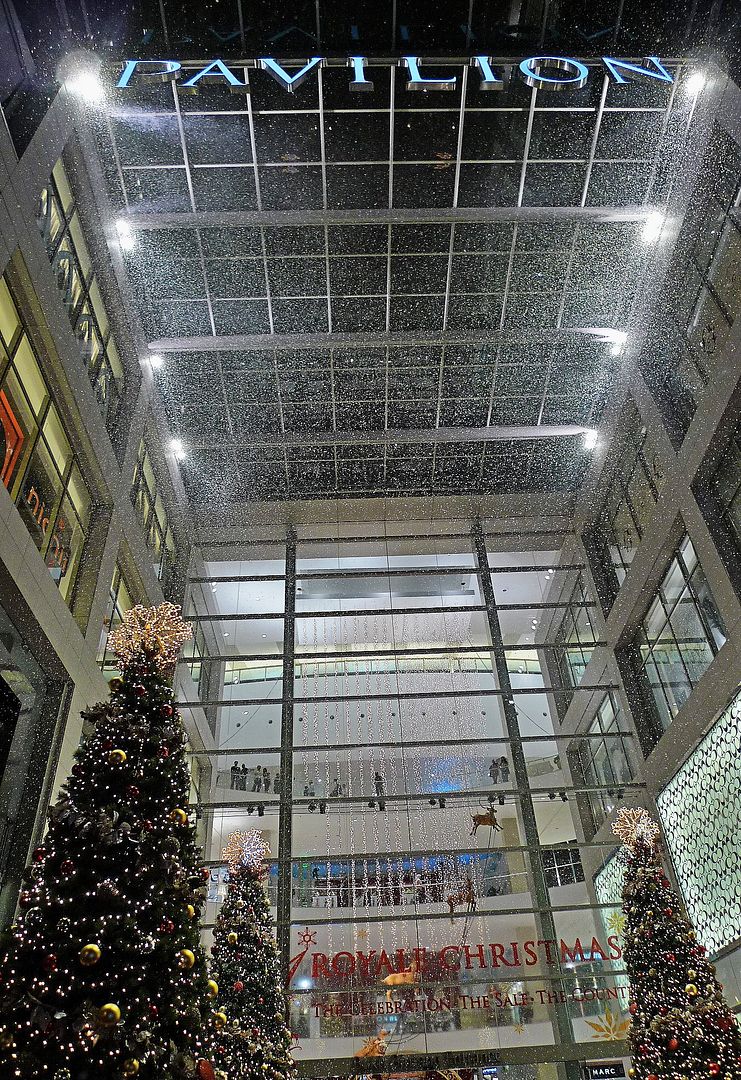 While the snow rained down, there was a performance going on. People were dancing!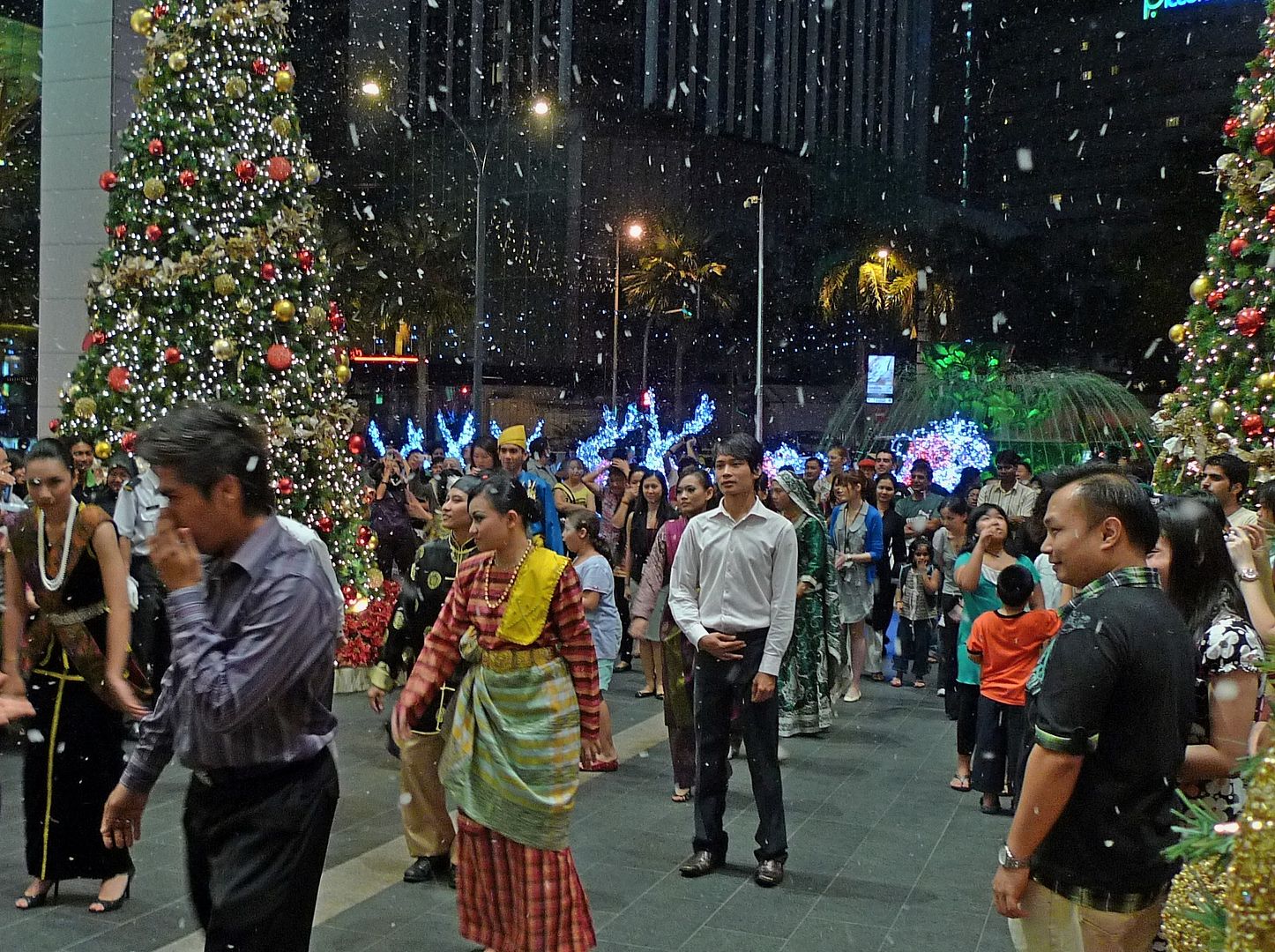 They seemed to be enjoying dancing in the snow!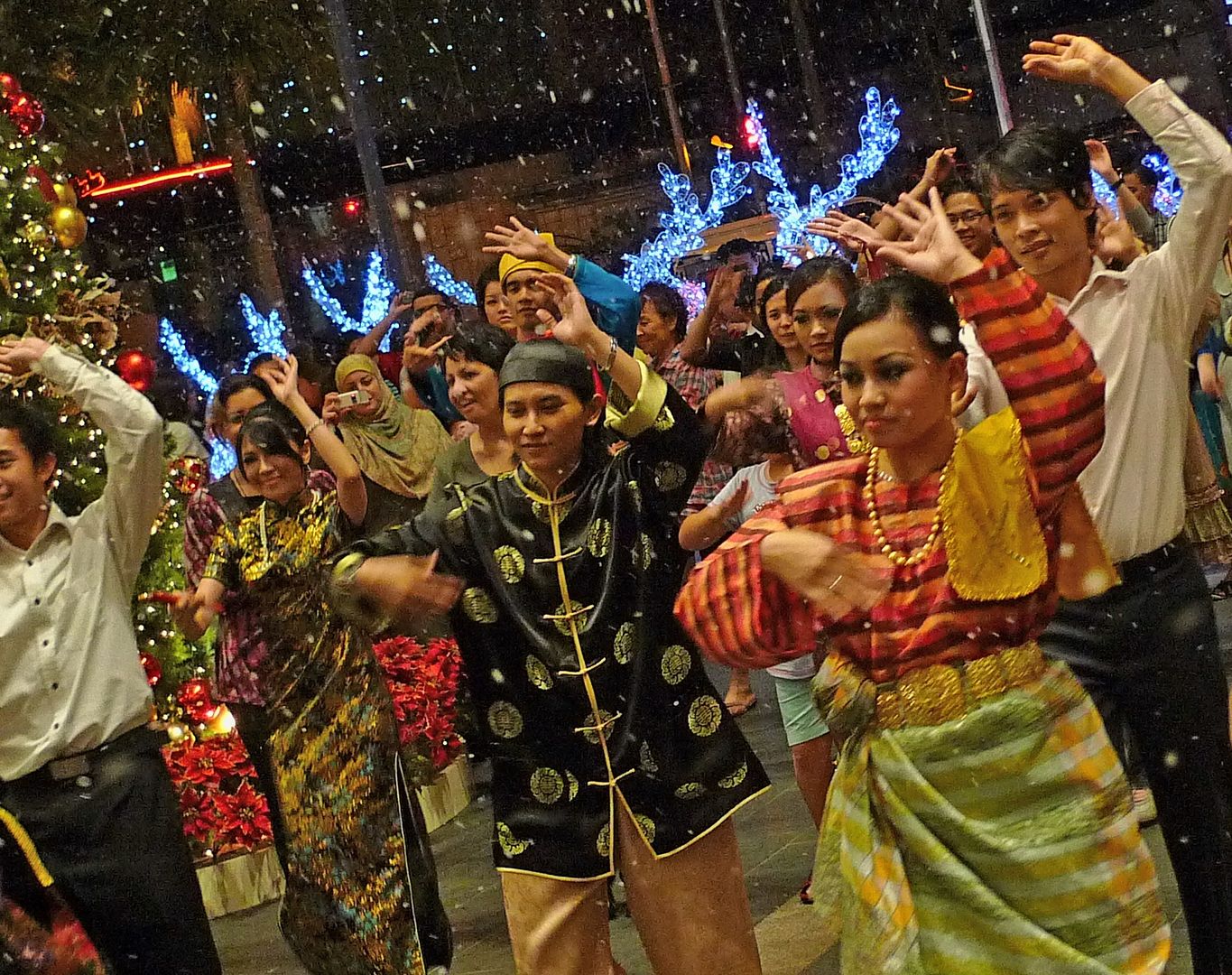 Now if you have missed the snow at Pavilion, do not worry. There are still lots of chance for you to catch it as Pavilion KL would be snowing every night at 8pm till Boxing Day on 26th December!