After our dinner at
Bangkok Wasabe
, Saucer suggested we go watch a movie. We decided to watch
Storm Warriors
at Cathay Cineleisure near The Curve.
Not exactly the kind of movie I had in mind but it's OK. I preferred to watch
Avatar
, but too bad it was not shown in cinemas yet.
At the ticket counter, we could not find suitable seats for the 10.30pm show, so we had no choice but to go for the 12.30am show instead! I have absolutely no problem with that as I am a night owl, but I really did not know how both
Witch
and Saucer would fare.
So what did we do in the meantime? Well, we walked around the Curve's Street walk, and took photos like bloggers usually do.
It was Christmas mood at The Curve!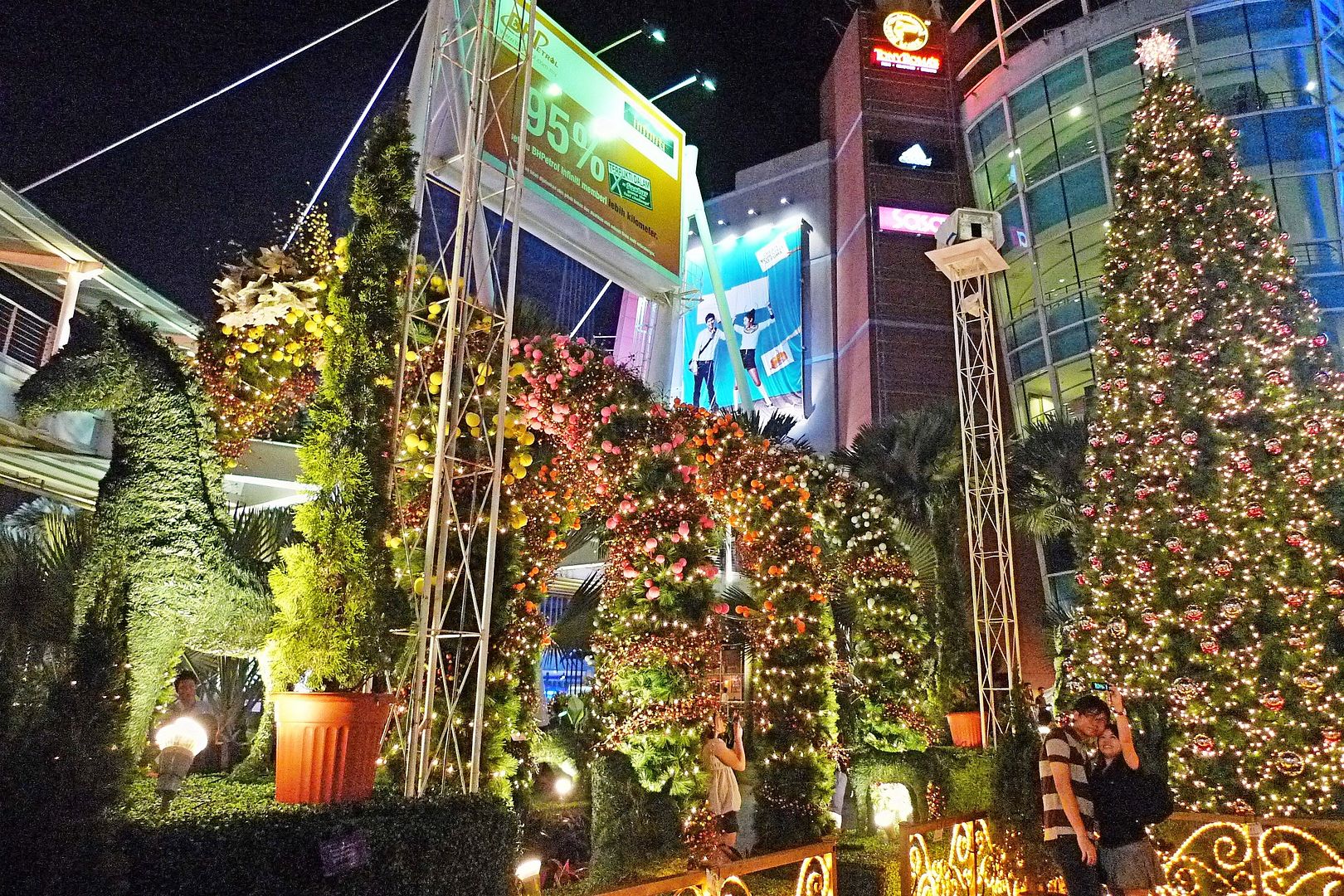 More photos would be posted in my Christmas post. For now, let's move on.
We decided to sit down for a drink at
Winter Warmers
while waiting for the movie. Witch and Saucer ordered this fruit cocktail drink.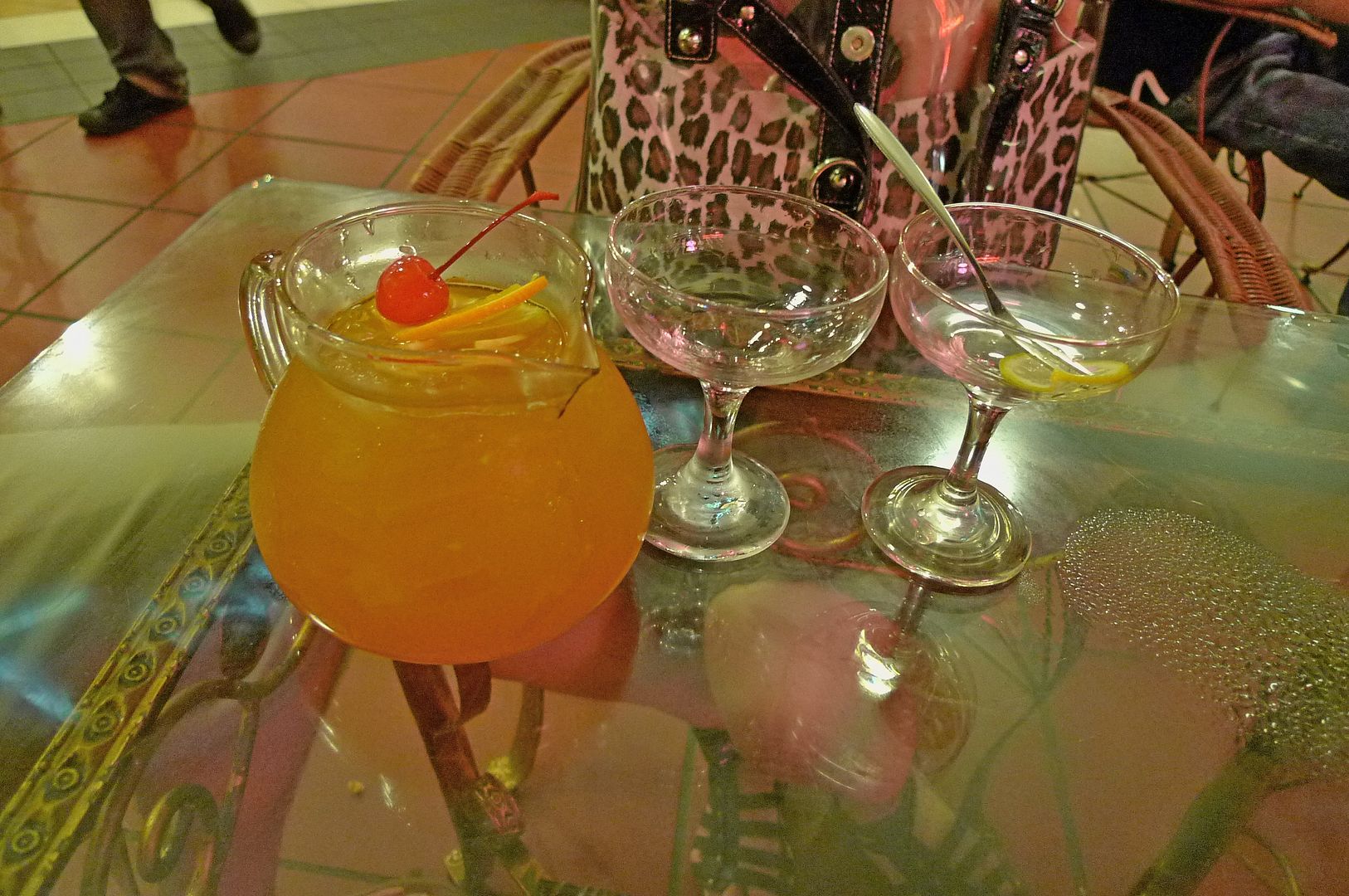 I went for this drink - I think it's called Iced Latte or something - it's a combination of latte, green tea, and milk topped with whipped cream and beans. I hope I got it right!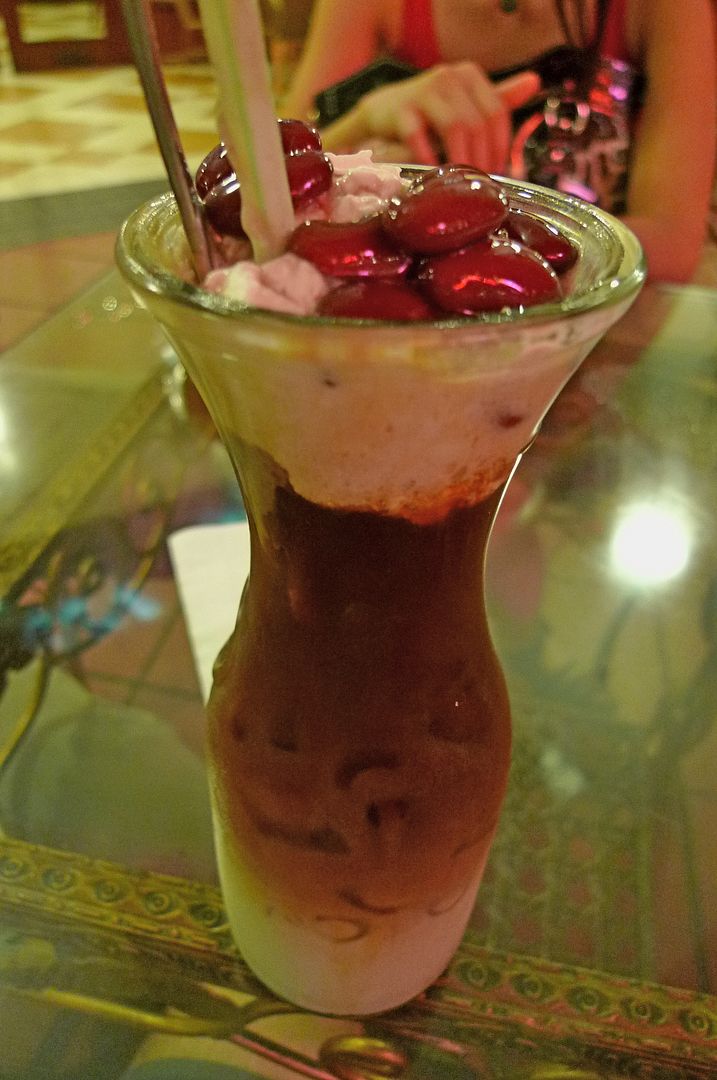 Look at those beans on top! Well, the drink was not too bad! But at RM9.90, I don't think I would drink it again anytime soon. Haha!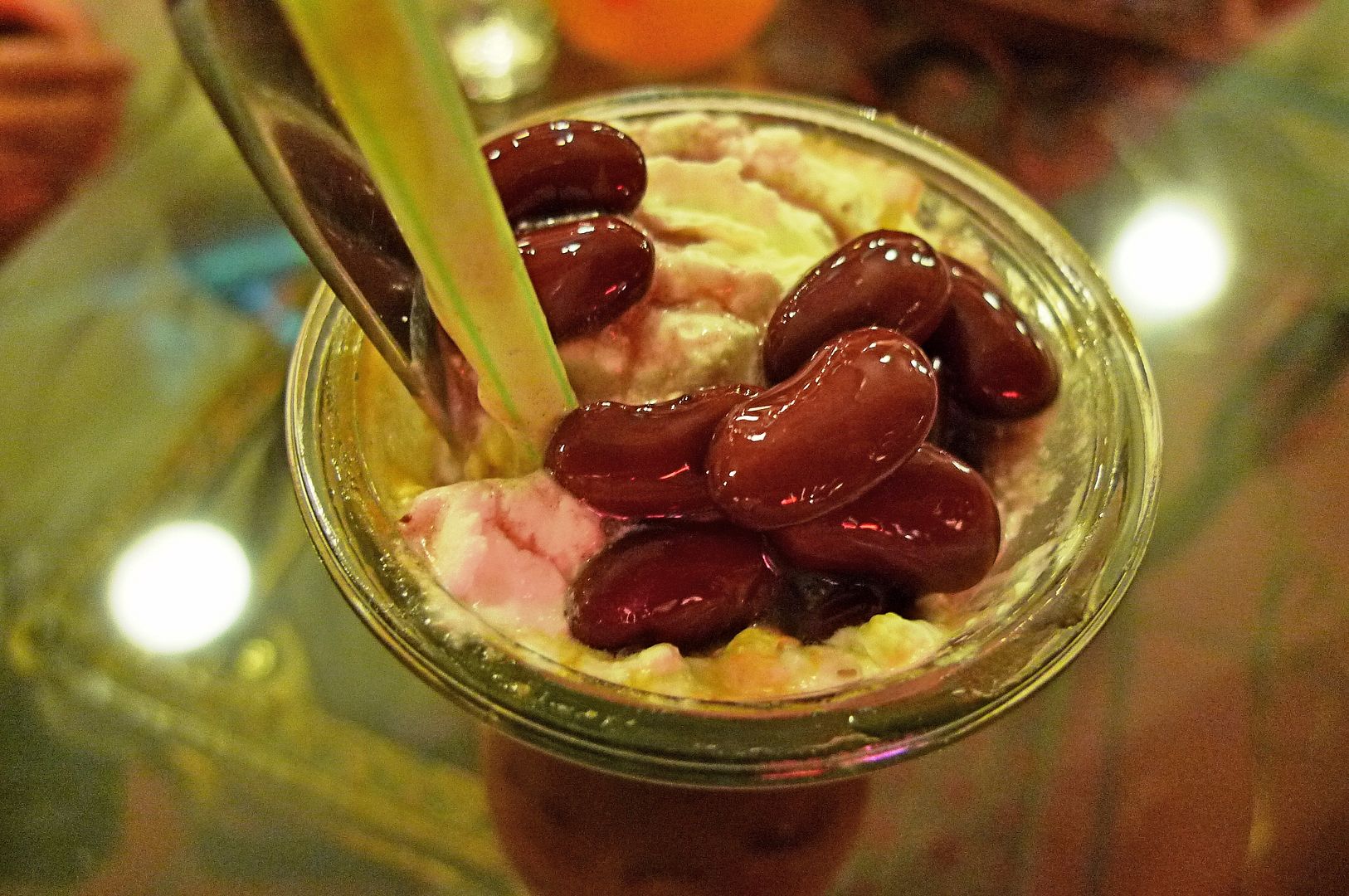 Snapped a photo of Witch in front of Winter Warmers.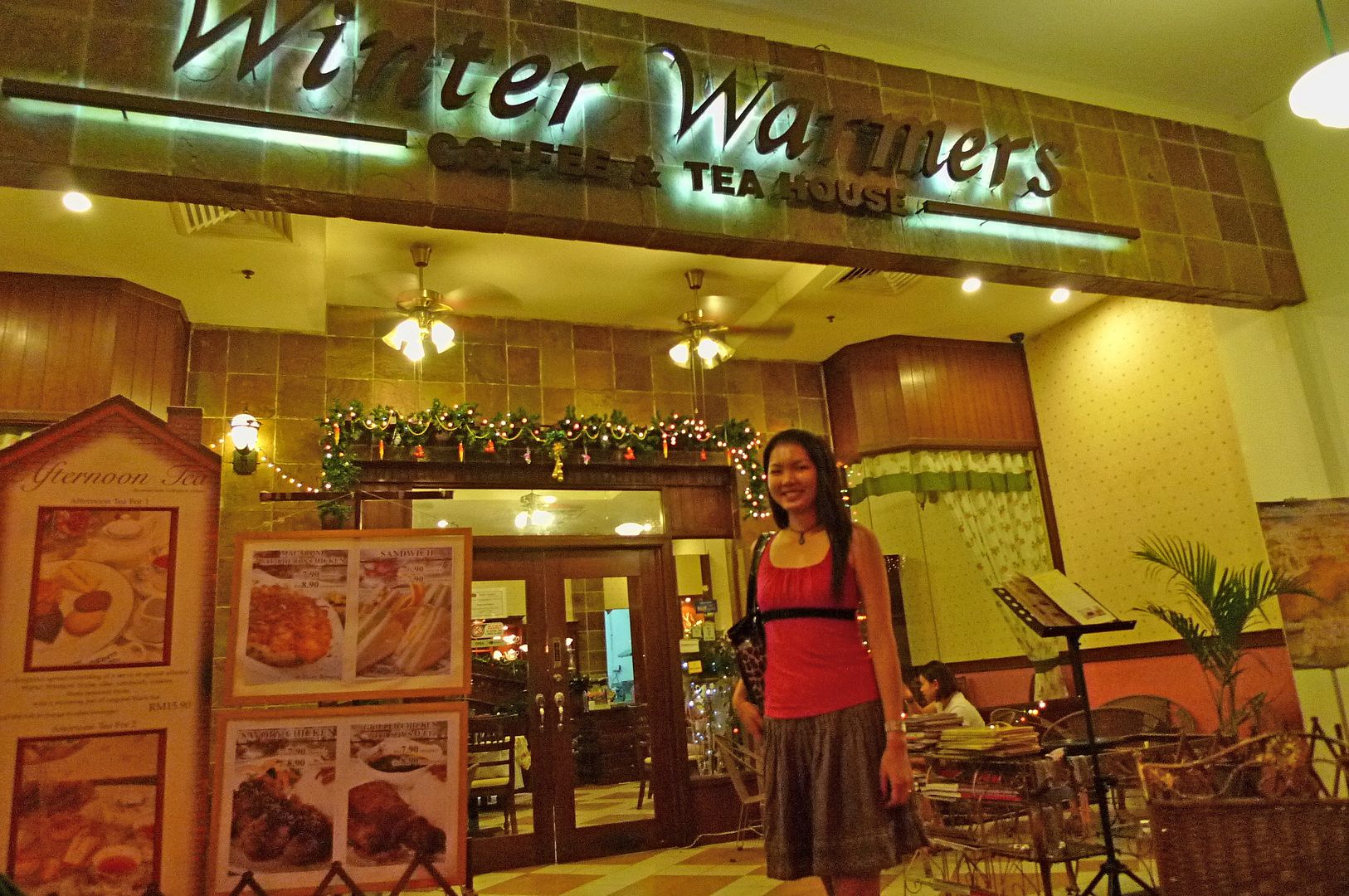 So how did the movie fare? If it's any indication, Witch slept during the movie! Haha! Can't blame her as both she and Saucer had a long tiring day.
I found the movie to be pretty crappy. The storyline was lame, and I just don't understand what the heck
Charlene Choi
is doing in the movie! She just did not fit in - I am not a fan of her anyway - together with
Aaron Kwok
and
Ekin Cheng
. I think the
Pang Brothers
(director and producer) are getting from bad to worse. I only liked their horror movie
The Eye
starring
Angelica Lee
.
OK to be fair, the movie was pretty good in its CGI and special effects. And the fighting scenes were not too bad. But that's about it. Just don't expect clever dialogues and intriguing plotlines.
By the time the movie ended, it was already 2.30am. I had to bid goodbye to Witch and Saucer. It's nice meeting up with you guys! Let's do it again next time, shall we?
Guess what? I could not sleep that night. I blamed it on that tall glass of Iced Latte and to a lesser degree, the crappy Storm Warriors.