Last weekend, I went for a wonderful trip to
Tasik Kenyir
with a fellow blogger. To reach Kenyir, we took a flight to Kuala Terengganu and from there, we got onto a taxi which brought us to Kenyir Resort and Spa where we stayed.
It was my first time flying with
Firefly
! And I did not regret flying with this community airline. Let me tell you why.
Firstly, going to the
Sultan Abdul Aziz Shah (Subang Skypark)
airport which is located in Subang is a mere 20 minutes from my home in Petaling Jaya. Compare that to 45 minutes to go to
LCCT
!
The taxi fare only costs RM33, which is a substantial saving compared to RM65 for a taxi ride to LCCT.
Secondly, checking in luggage is a breeze, although for this trip, I did not check in any luggage. There is not many people around unlike the crowds you would normally find in LCCT. Furthermore, you are allowed free checking in of luggage up to a maximum weight of 20kg!
By the way, the Firefly check-in counters are open 90 minutes and close 30 minutes before departure time. The only thing I didn't like is that I have to show a print-out of my flight comfirmation. I really think that providing my booking number and IC should suffice, don't you agree?
Thirdly, there are a number of shops and restaurants in the airport building. I saw Juice Works and bought a drink there.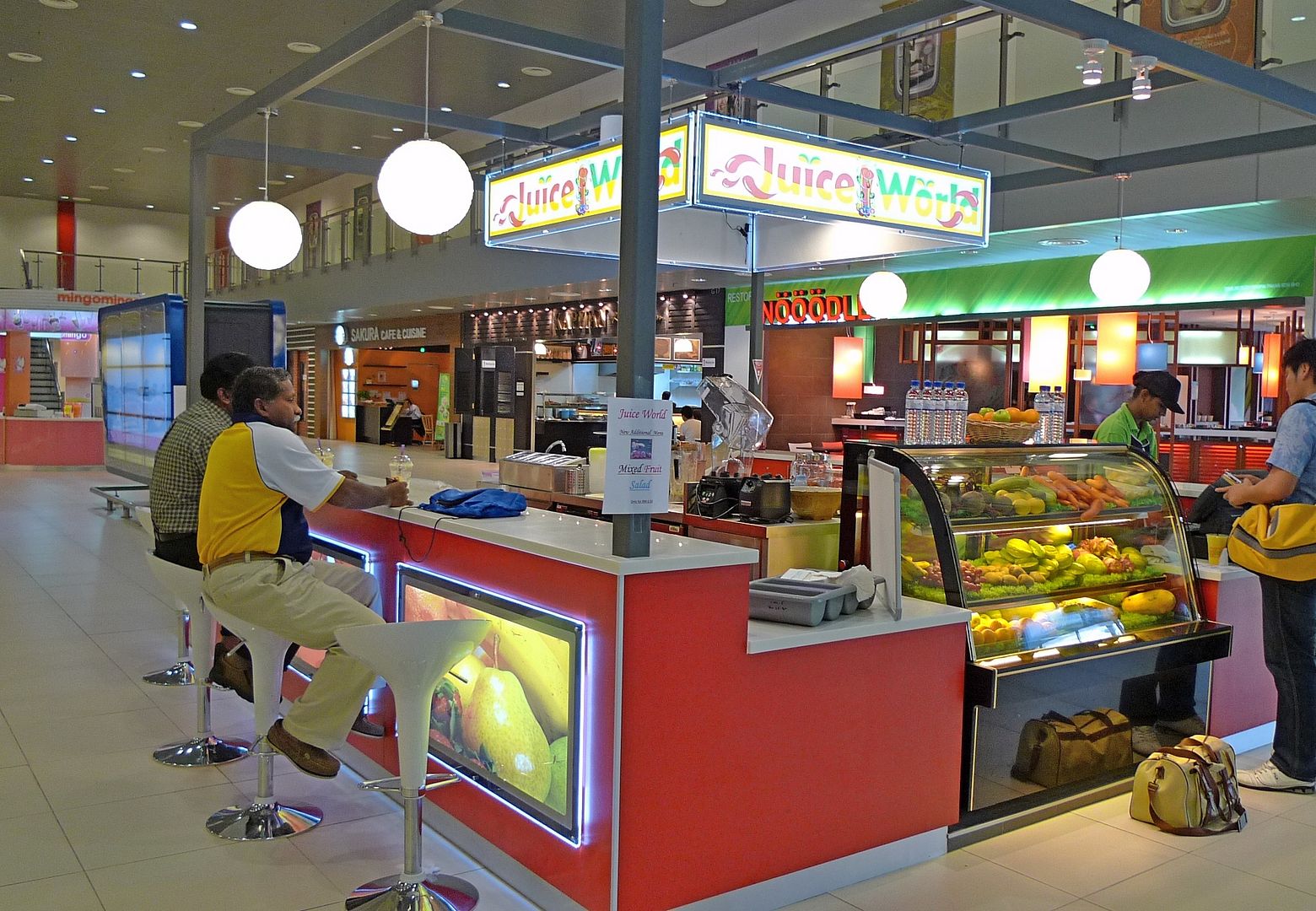 There's Big Apple if you are craving for donuts and coffee.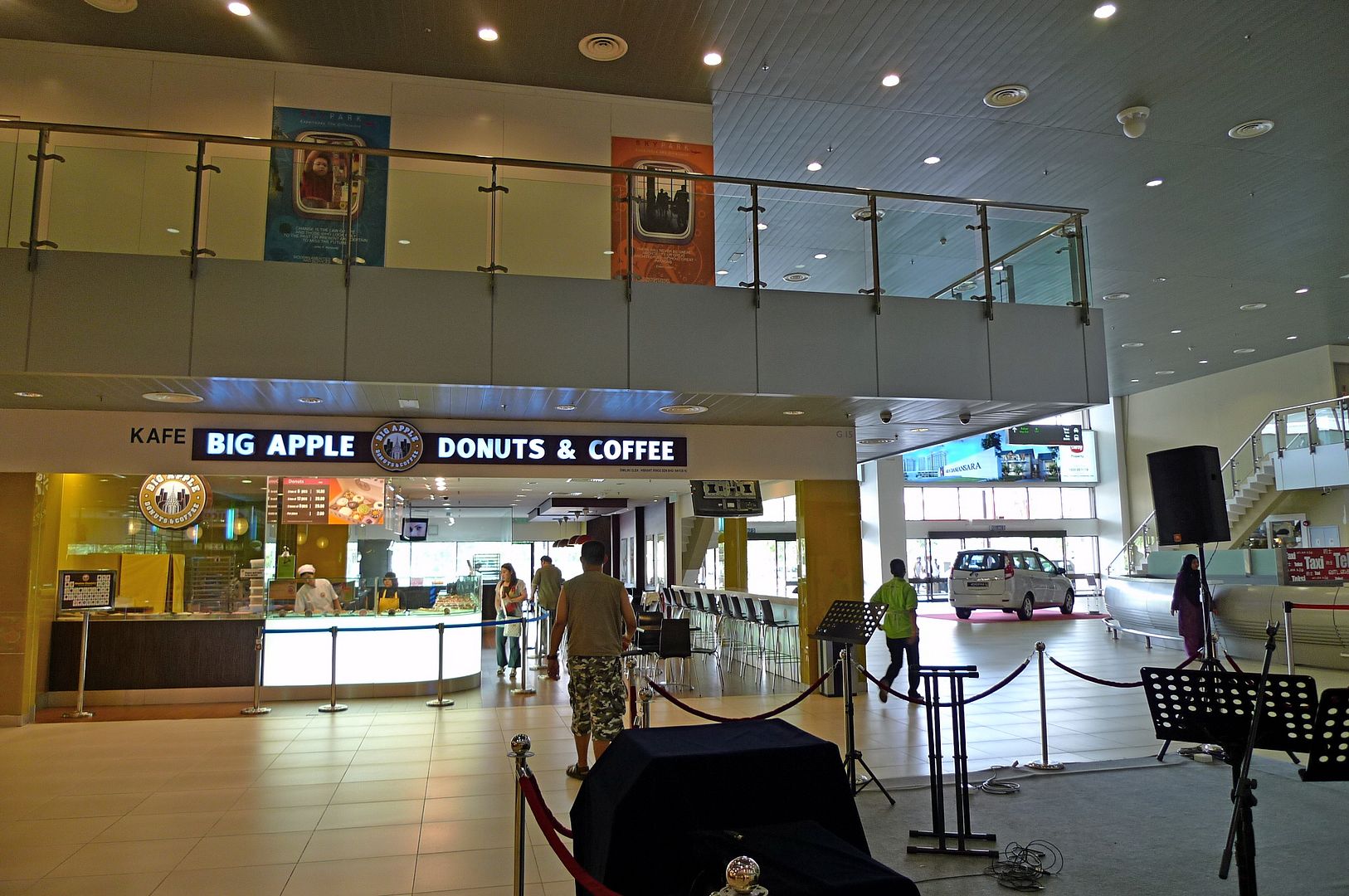 Do you see the music stand in the photo above? Yes, they even have a band performing there for your entertainment in the evenings.
There are many other shops and restaurants although it's no big deal, I know. It's just that I like that the place was not crowded.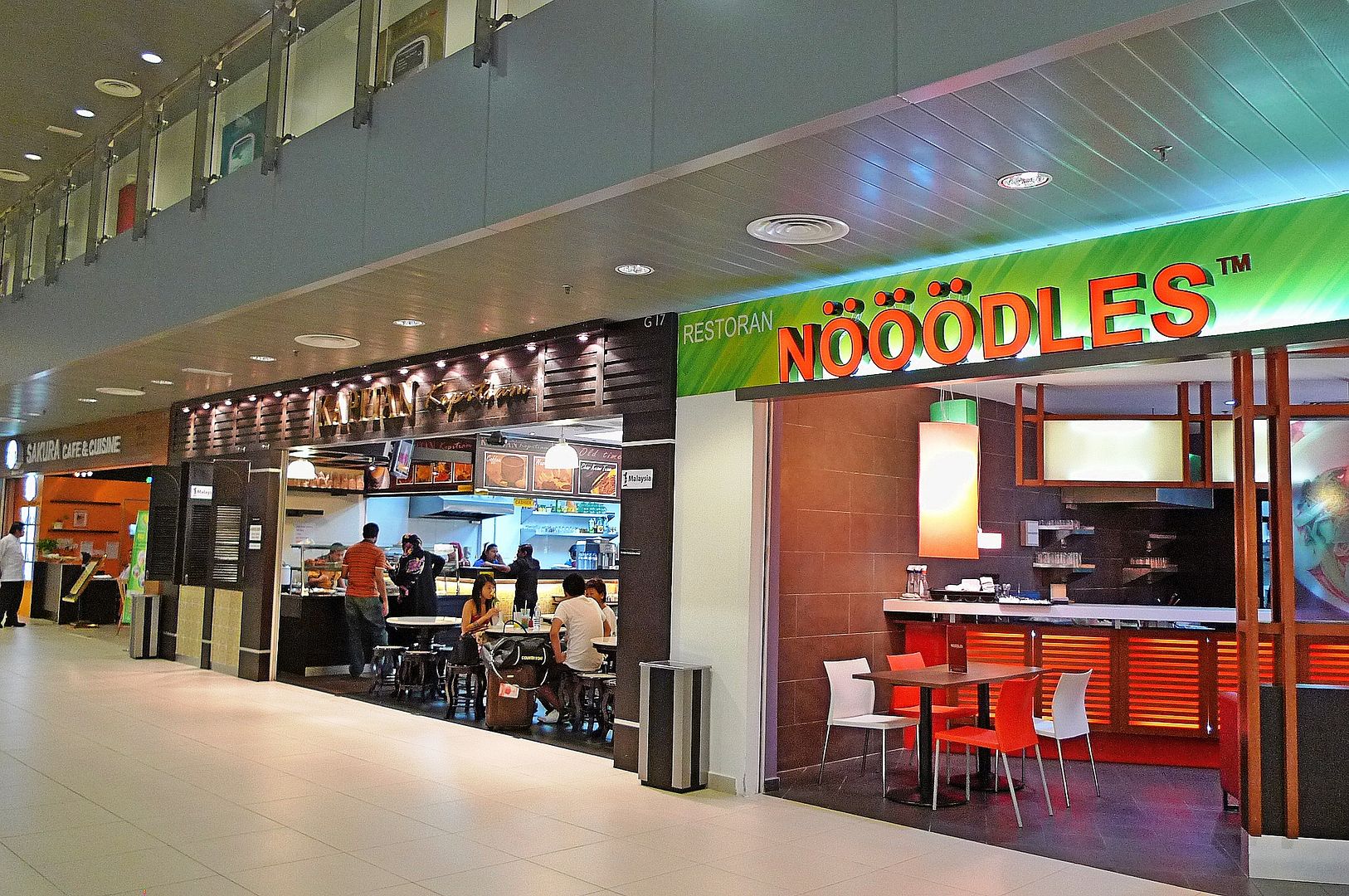 Here's the airport waiting hall. There's a large TV screen in front and a cafe.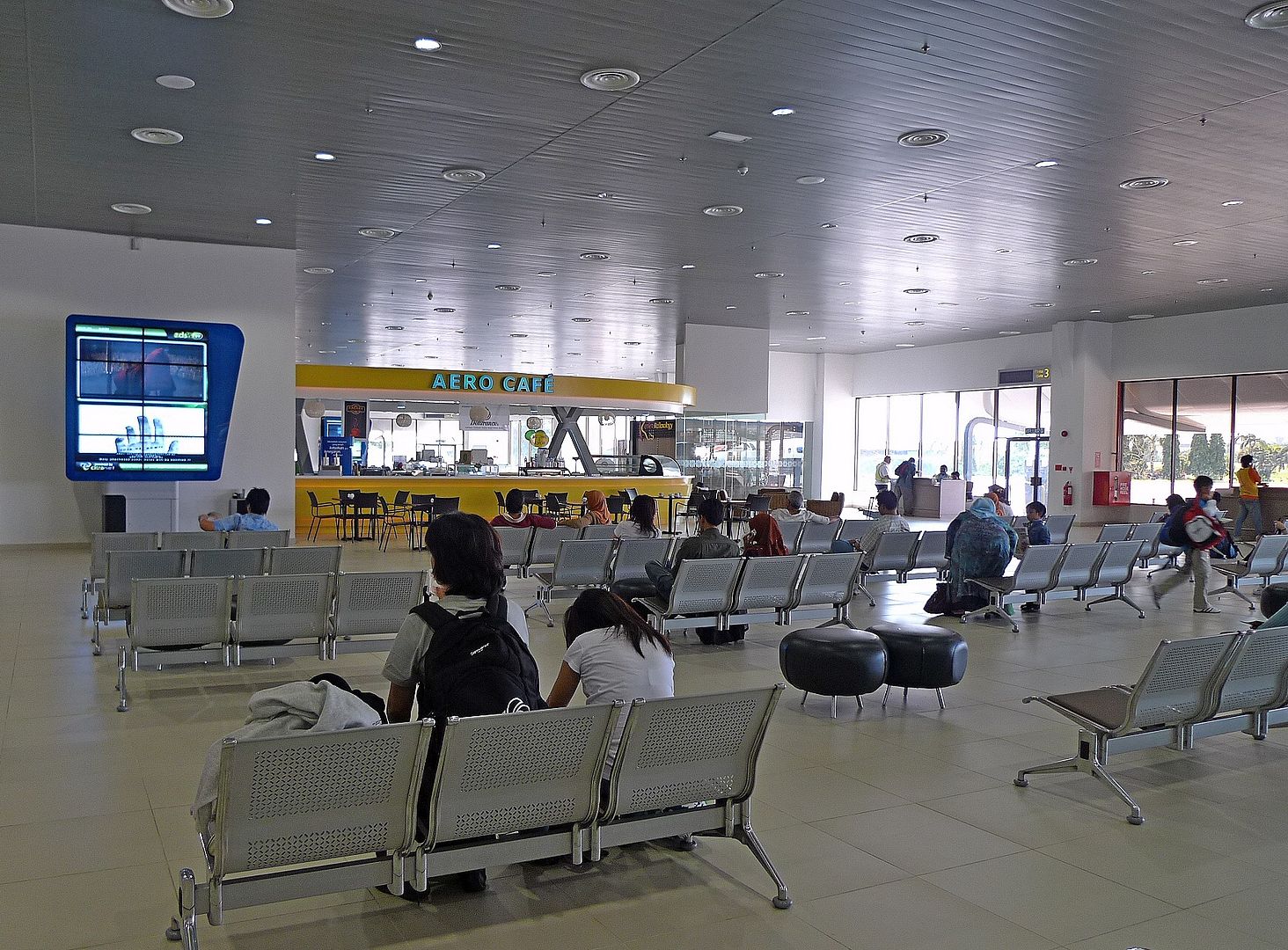 As you can see, there's hardly any crowd. Now that's bliss for any traveler!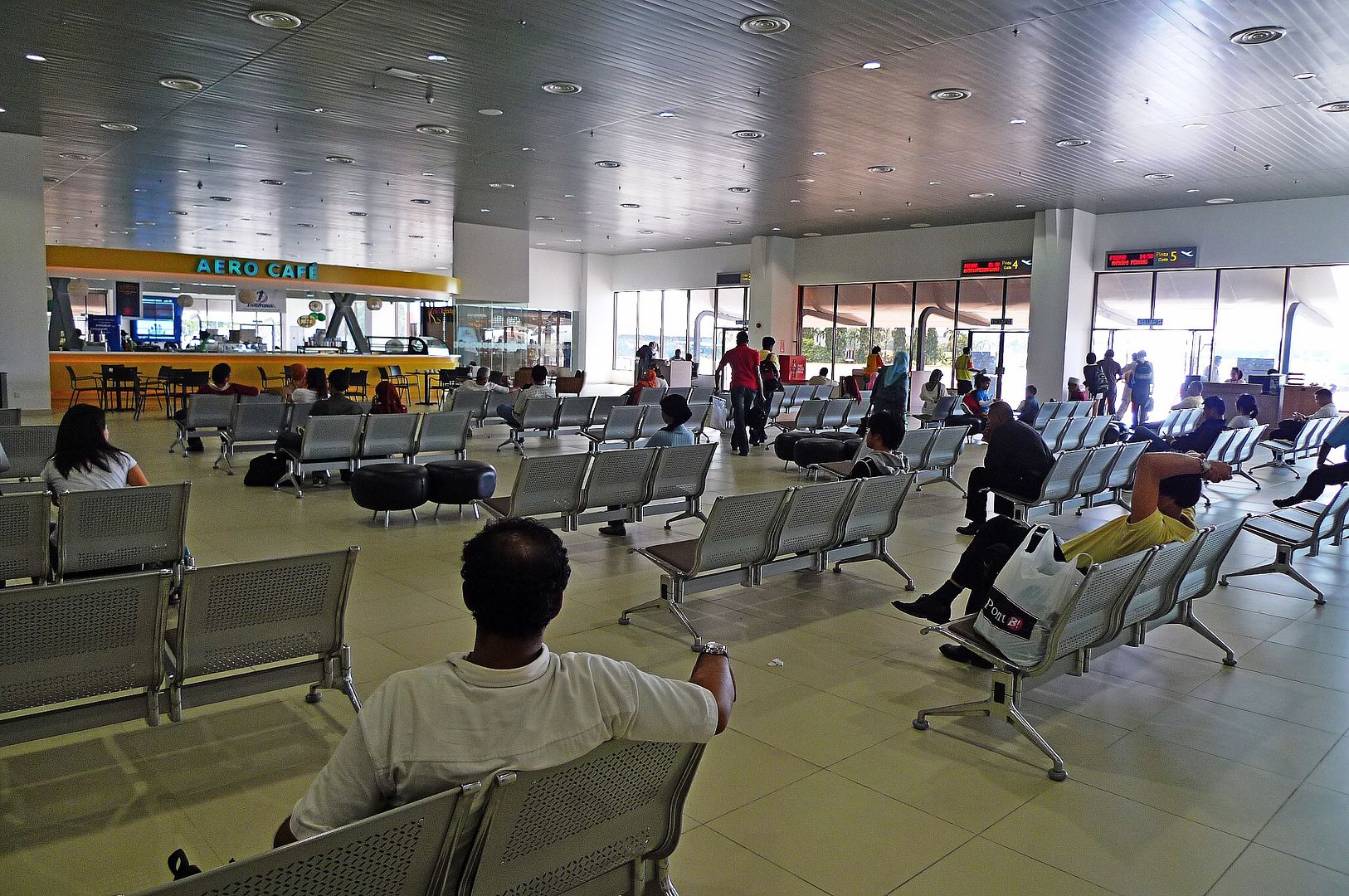 And you know what? I love the Firefly plane! Look at those beautiful propellers!
No doubt the plane was small in size and could only fit 72 passengers. There were only 2 stewardesses on board the plane. I felt a little dizzy flying on such a small plane but I guess I would get used to it.
I have no complaints over the leg room as there are sufficient space although people who are taller might find it a bit tight.
I just had to take a shot of the interior. Well, it's my first time flying in a Firefly plane! Haha!
I did not expect this! Free food was given to all passengers! It may just be a muffin and Ribena but I was pretty happy with it!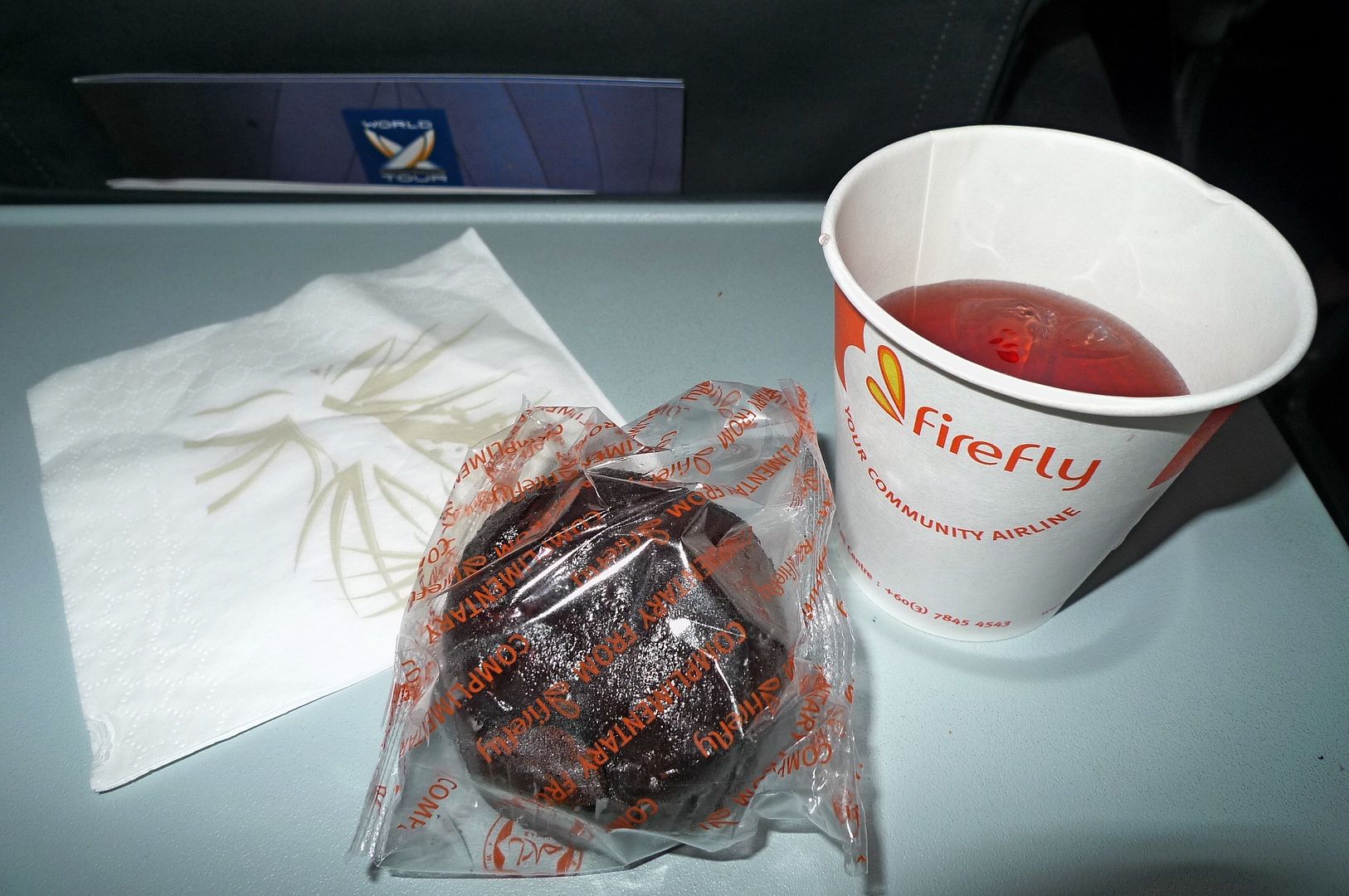 Of course, flying with Firefly was not entirely a bed of roses. I had my fair share of panic and stress a day earlier when I discovered that my hotel booking was not confirmed.
I actually booked for Firefly's 3D/2N Kenyir Resort and Spa Holiday Package about 2 months ago, but a call to Kenyir Resort a day before my departure gave me quite a shock when they told me that they knew nothing of my bookings!
After many desperate calls to Firefly and several emails later, I was still unable to solve my problem! I even complained on Firefly's Facebook and they assured me that as long as I have printed out the booking confirmation, it would not be a problem.
I was still not totally convinced until a Kenyir Resort staff put my worries to rest when she told me that she would make sure I get a room in the resort and she would deal with Firefly on the matter. Many thanks to
Ila
(not sure if the spelling is correct) of Kenyir Resort!
Coming up next : Lake Kenyir Resort & Spa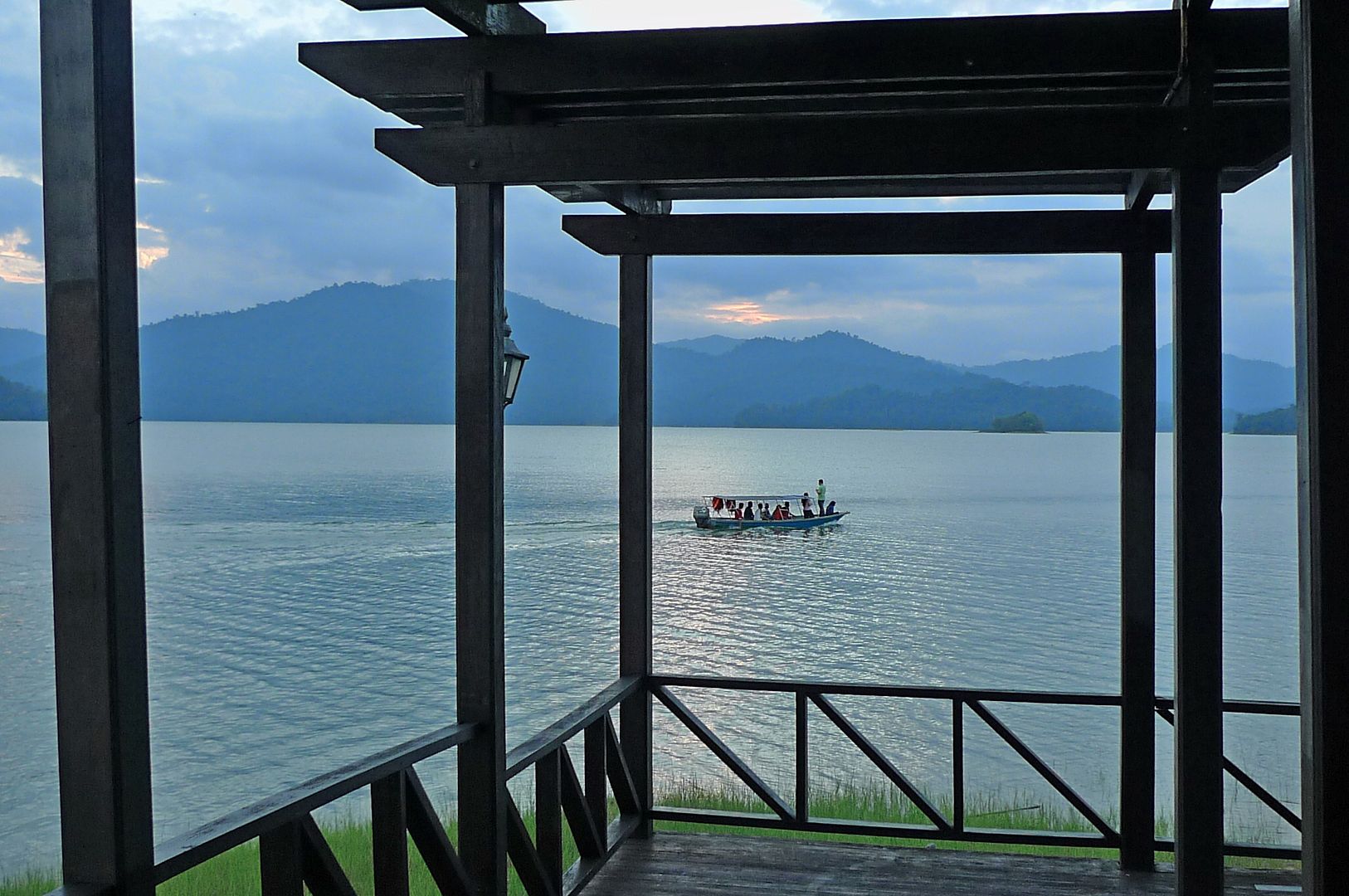 Note : My China trip posts are still ongoing and will probably alternate with my Kenyir trip posts. I hope you will not be confused! : )