Something strange and frightening happened during my stay at Lake Kenyir Resort and Spa. I will tell you all about that in a future post, but for now, let us visit the chalet where I stayed for 2 nights with my blogger friend and travel partner.
The Lake Kenyir Resort and Spa covers over 60 acres and stands majestically on the banks of
Lake Kenyir
, reputedly Malaysia's largest lake. And guess what? It's actually a man-made lake! The 260,000 hectares lake contains an astounding 340 islands, with 14 big waterfalls to boot! Isn't that amazing?
Surrounded by the world's oldest tropical rainforest and in close proximity to
Taman Negara
, this is the ideal place to relax and refresh the spirit! One thing I can assure you is that you won't regret visiting Lake Kenyir.
Lake Kenyir Resort and Spa
where we stayed is a world class 4-star resort and it comprises 135 individual timber chalets of traditional Malay architectural design. These chalets are all scattered around the lake and most of them have a commanding view of Lake Kenyir.
The above is the layout of the chalets. (Click to enlarge)
They have 4 different classes of chalet starting with the Superior Chalet at the low end, followed by Deluxe Chalet, Executive Chalet and the Kenyir Suite, which is the most expensive.
We stayed at the Deluxe Chalet which starts from RM290 per night. Although we stayed for 2 nights, we each paid about RM450 for the Firefly Holiday Package which comprises 3D/2N stay and return flight, plus daily breakfast and a lake cruise tour. I really do not know if it's a good deal - it may probably costs the same (or maybe less?) if we did not take the package! Oh, well....
This is how the more bigger chalet looks like.
The chalet we stayed in was smaller. Now this is how our chalet looks like.
That is the part that faces the lake.
On the opposite side is the entrance to the chalet as shown by this photo below.
My first impression was....What? You call this wooden house a 4-star resort?!
But when we stepped into the chalet, we were completely blown away!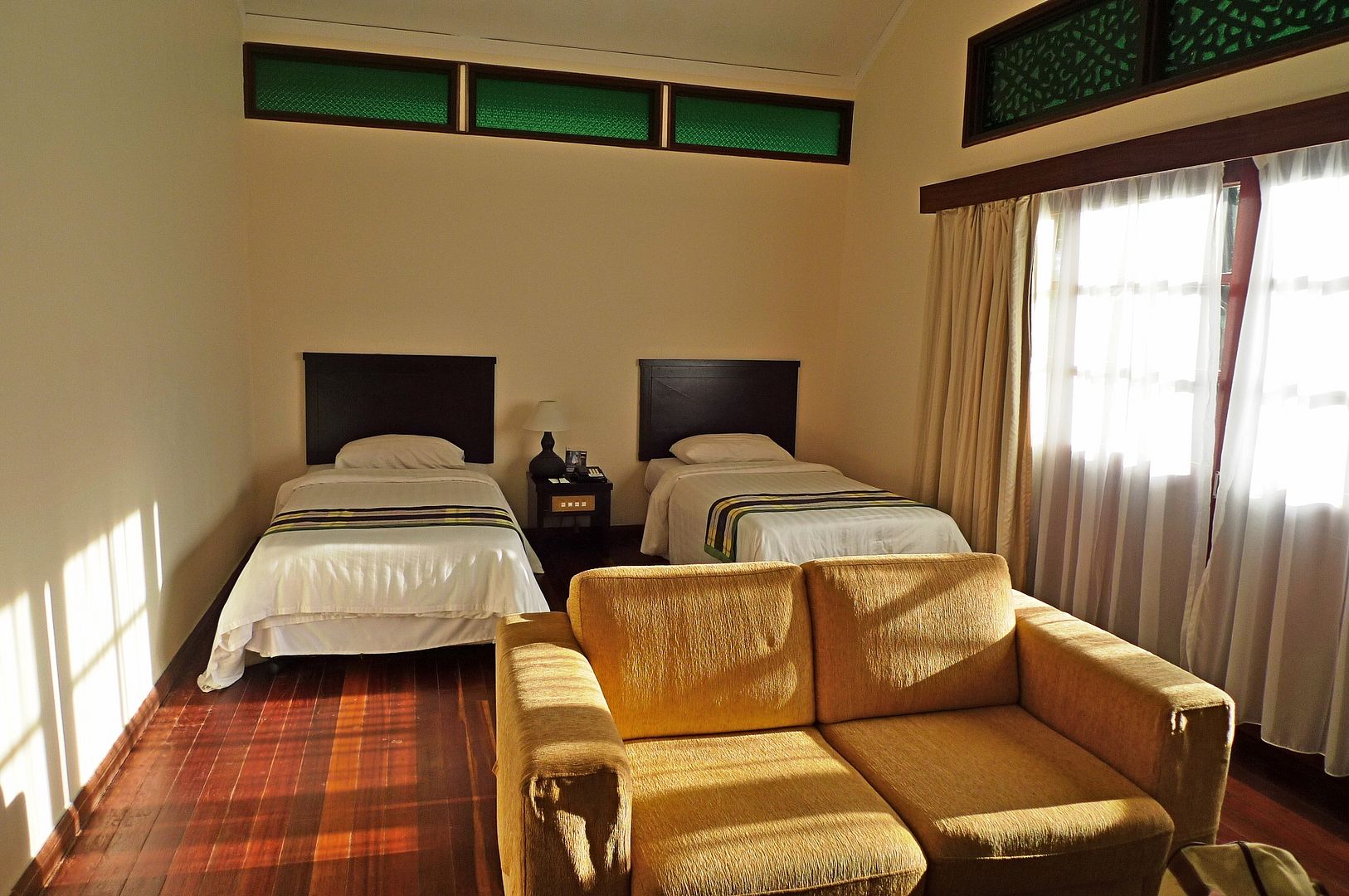 The room was not bad at all complete with air-conditioner, fan, TV and refreshments.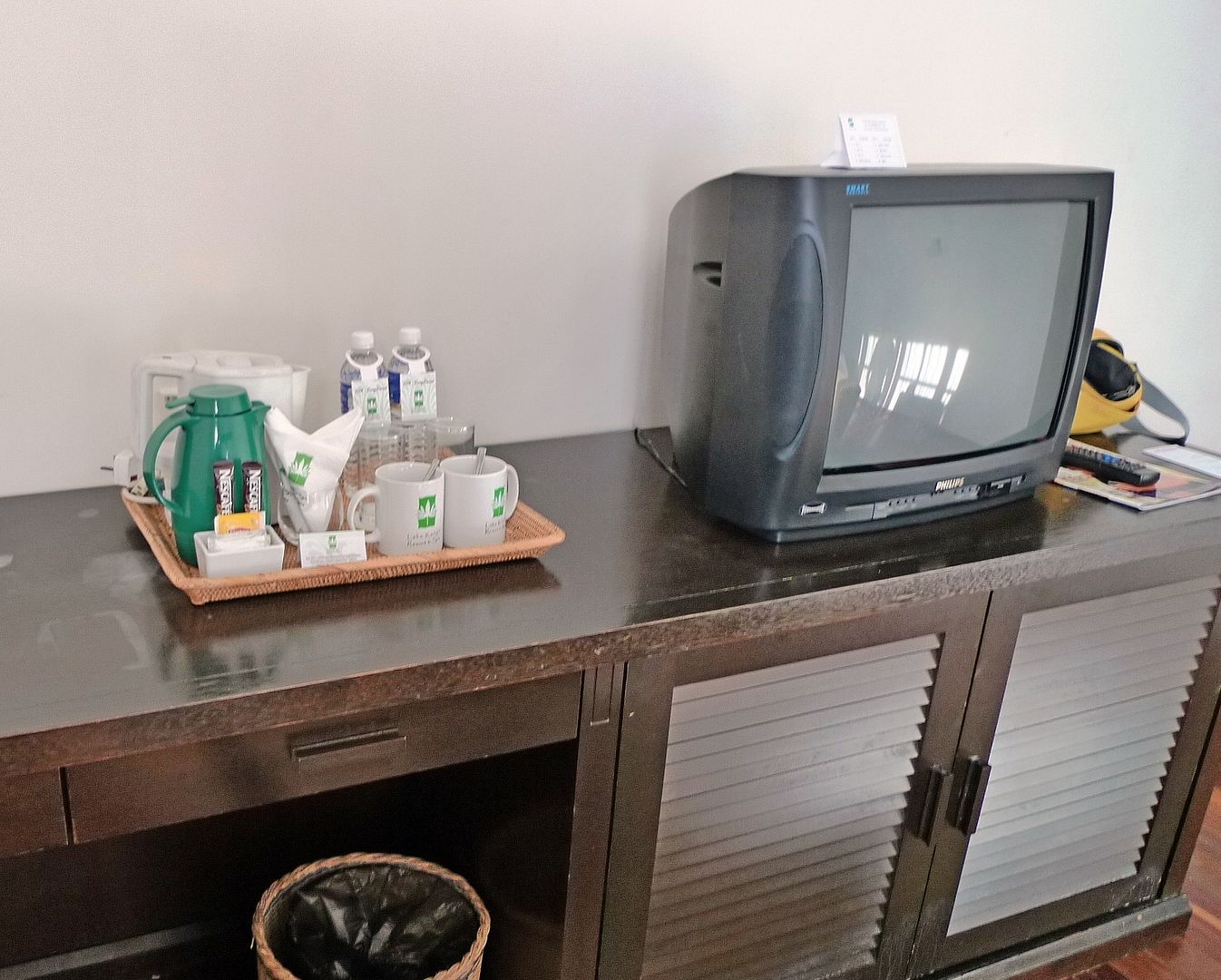 But throughout our 3 days here, I did not touch the Nescafe drinks. Just the bottled water only.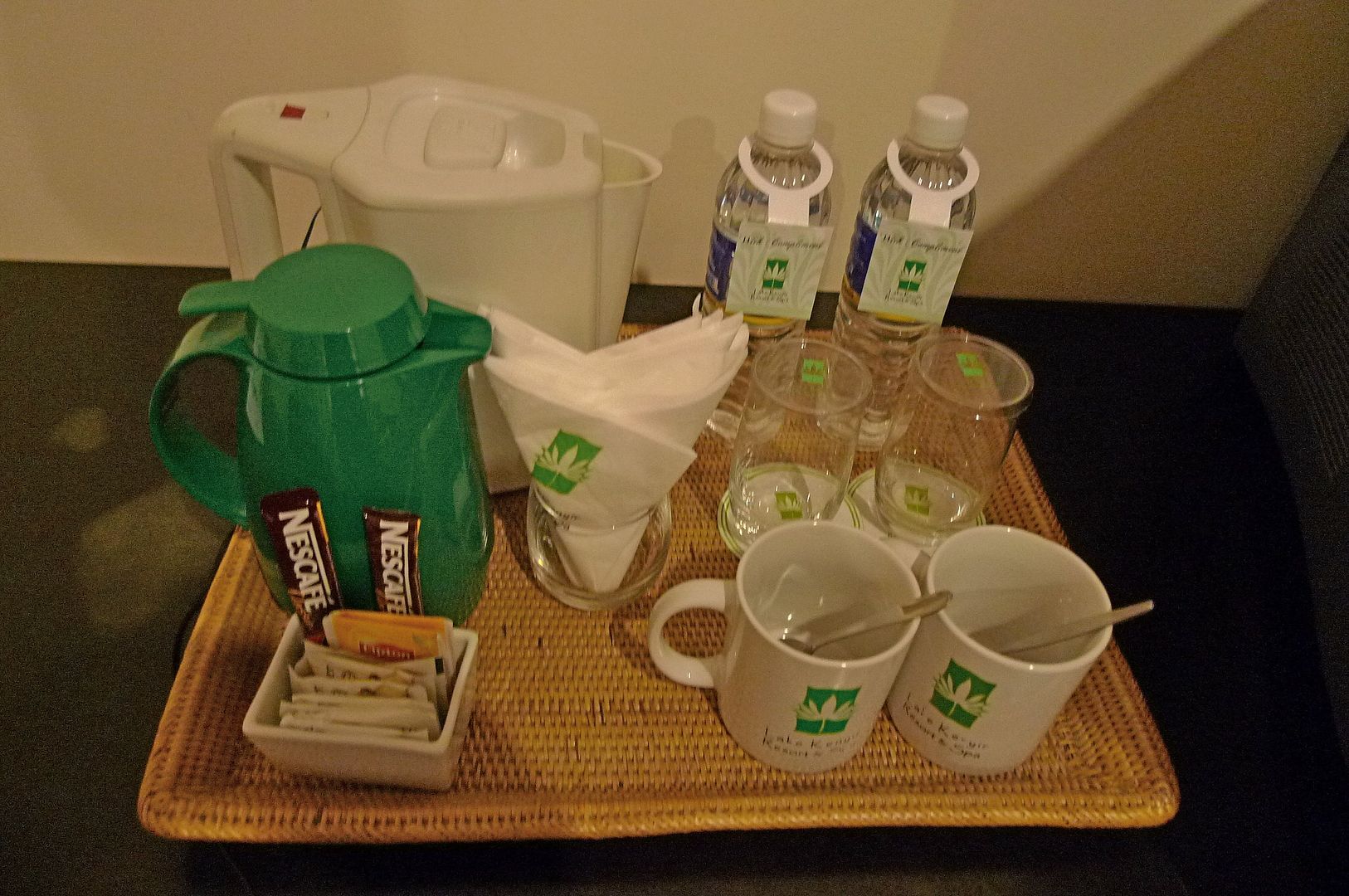 I opened the glass door to the balcony.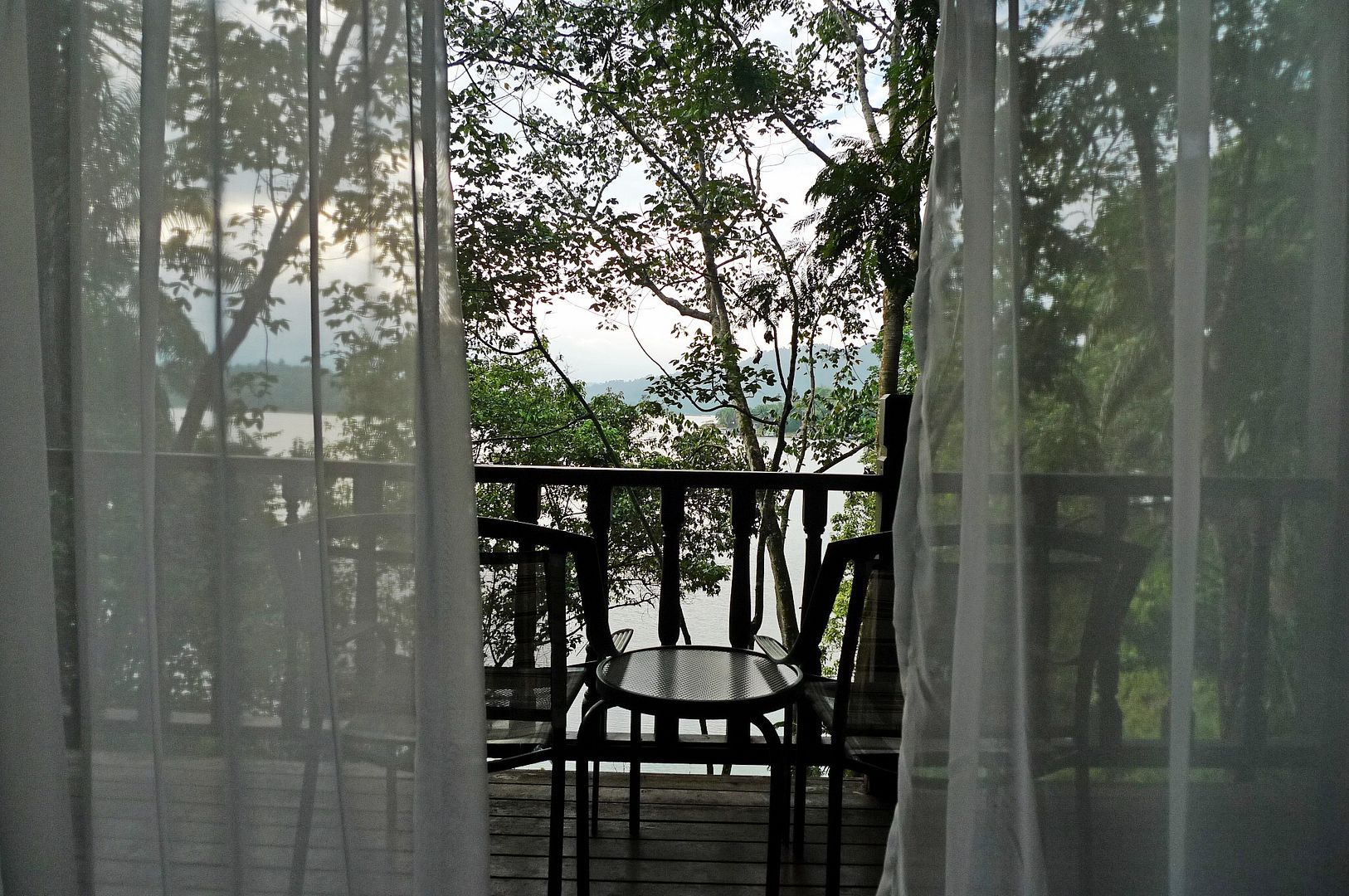 Can you see the lake in front of the balcony?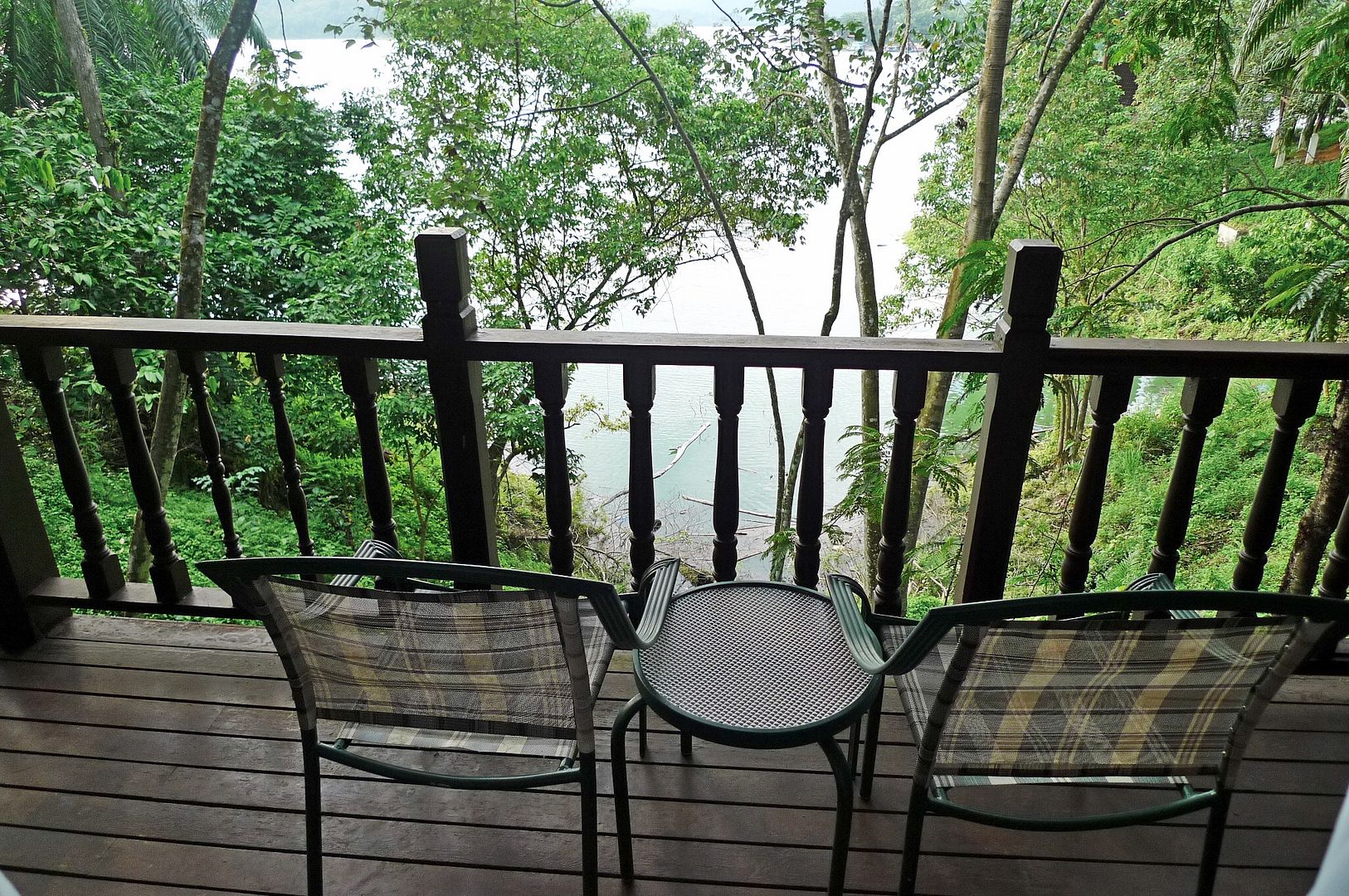 Although there were many trees blocking the view, I was still pretty pleased with the chalet!
I guess if you want a better view of the lake, you would need to upgrade to a more expensive chalet, like the Executive Chalet or the Kenyir Suite! Well, if you can afford about RM400 for the Executive Chalet or RM1,000 for Kenyir Suite, go ahead!
I really do not mind lazing around here and reading a book for hours and hours!
The environment was just so relaxing! If you like to be close to nature, feasting your eyes on greeneries all around and listening to sounds of animals and insects, but do not like camping outside, this is it!
But what impressed me most was the bathroom!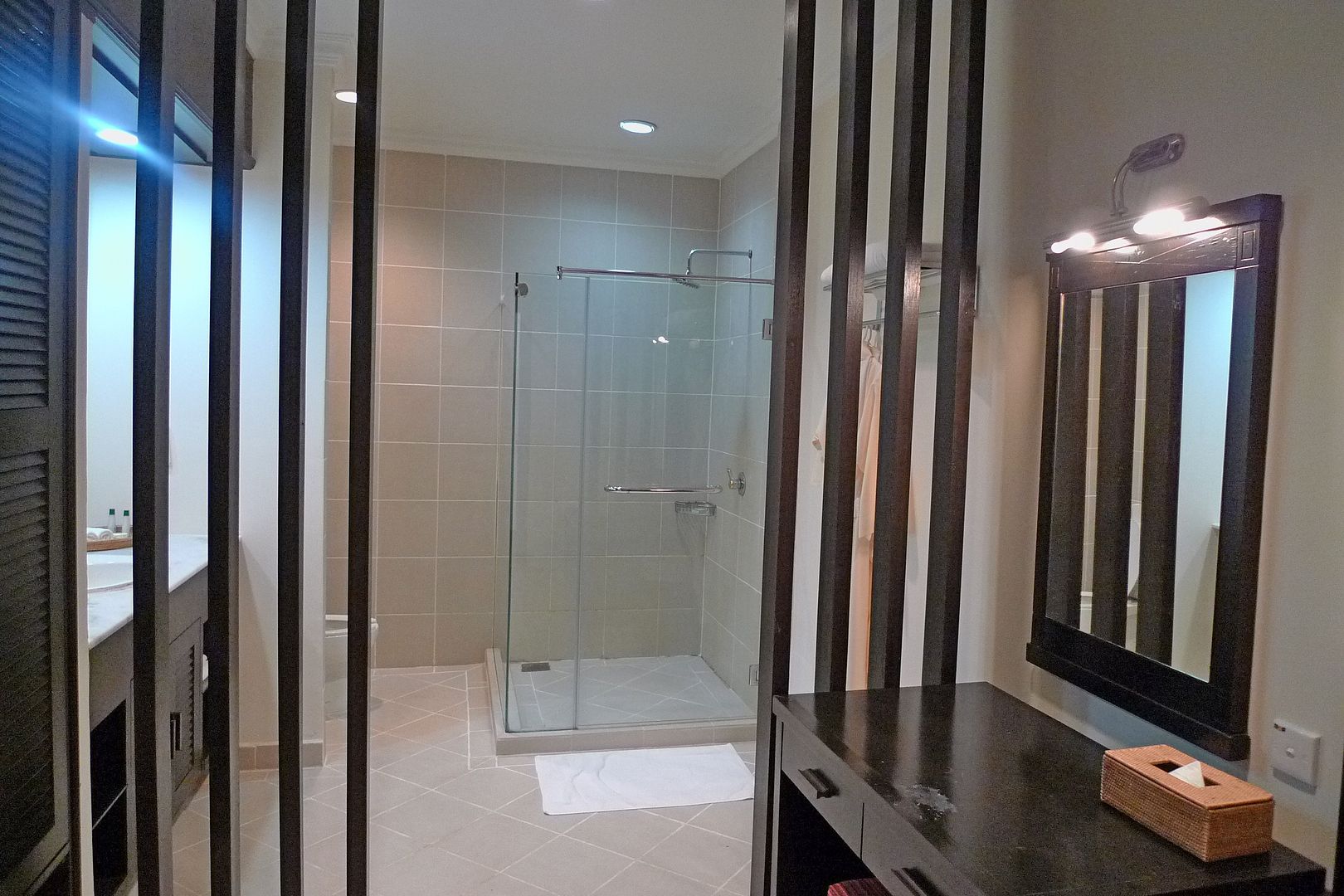 It was huge and clean! There was a separate compartment for showering which was nice. It was such a pleasant surprise!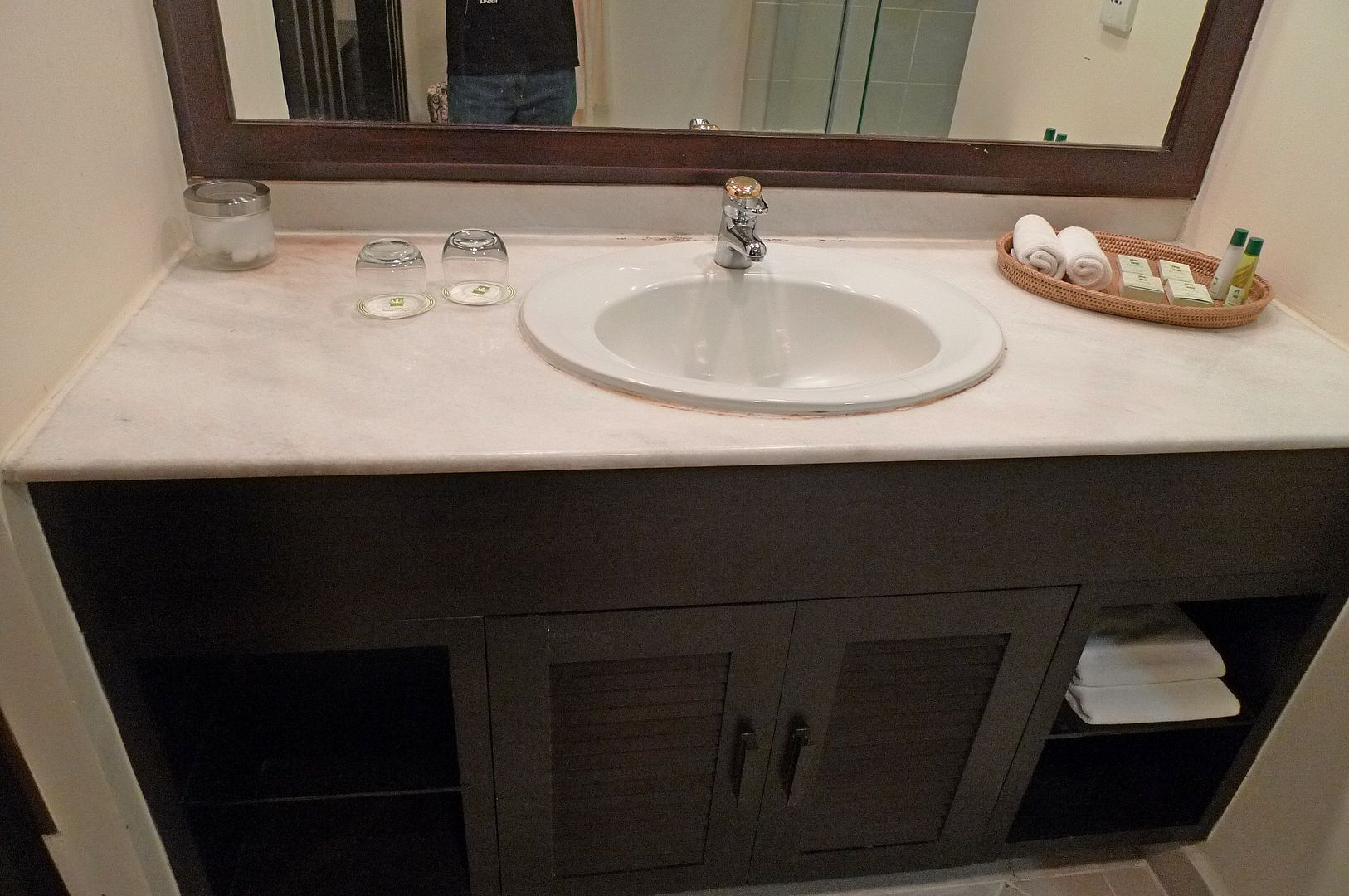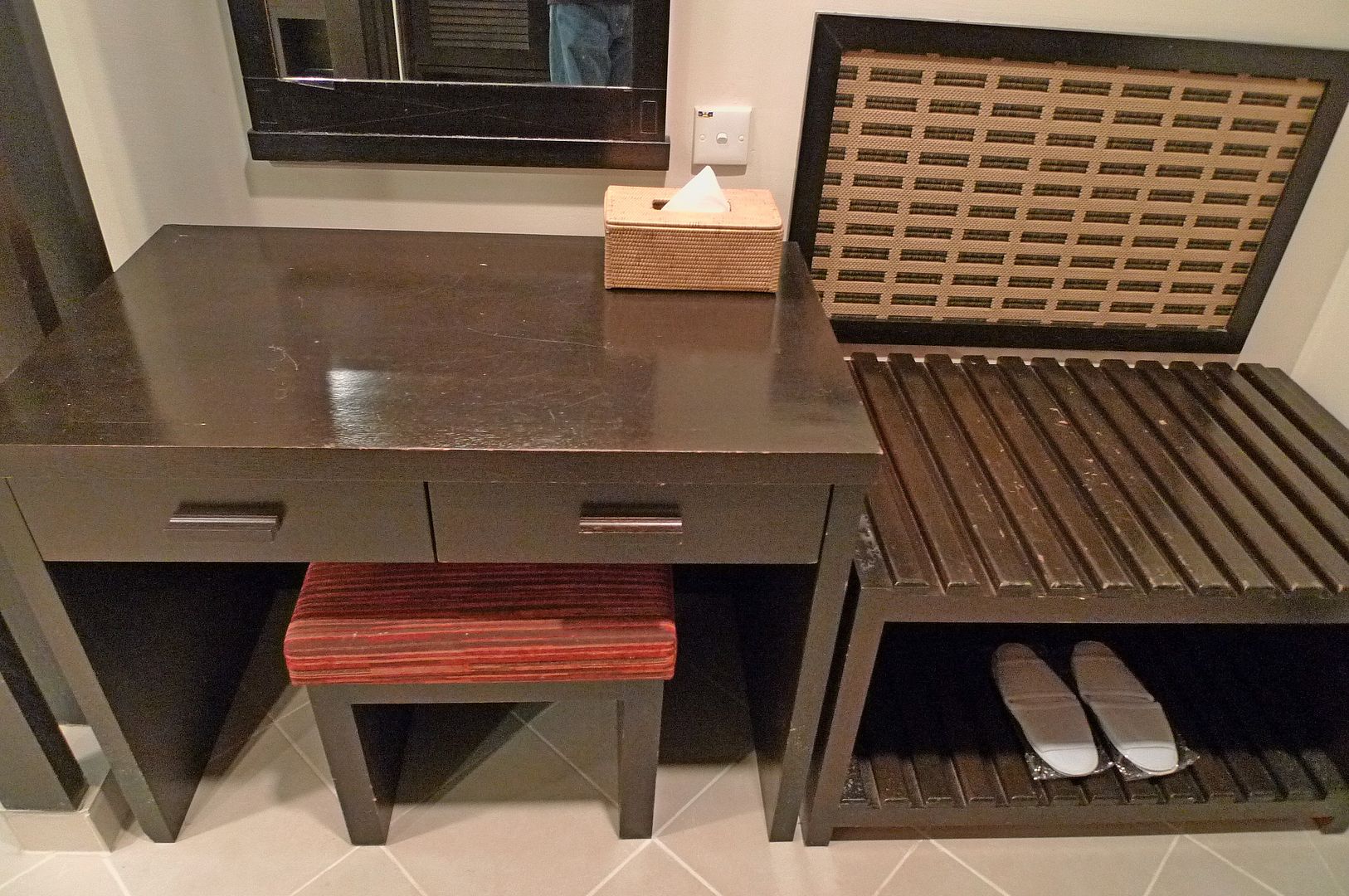 This looks more like a 5-star hotel to me. Definitely not what I expected!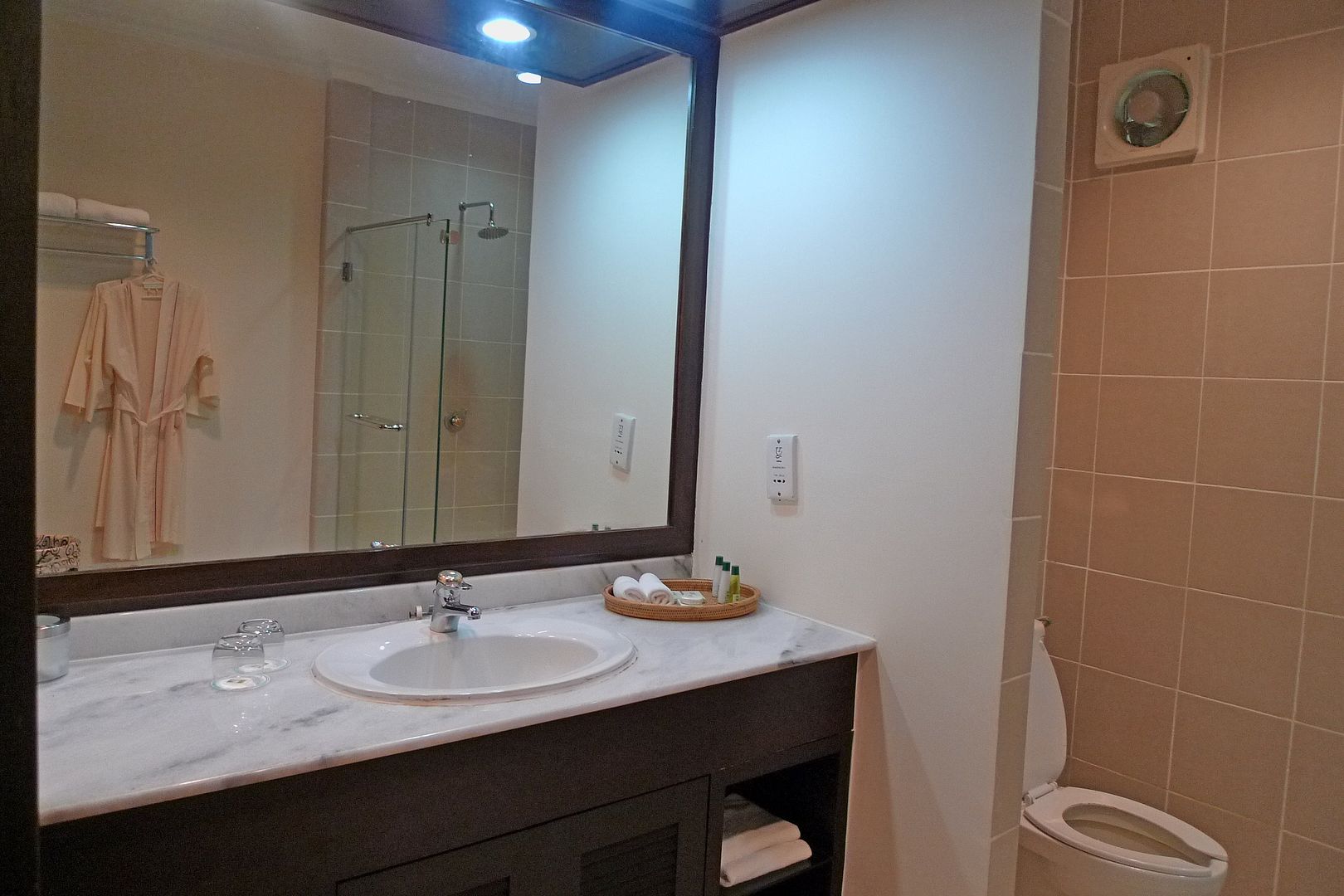 Moral of the story - never judge a Kenyir Resort chalet from the outside! LOL!
After checking in and resting for a while, it was time to explore the place. Besides, the sun would be setting soon. I wouldn't want to miss the sunset!