Hi, everyone! I am back from my Tasik Kenyir trip! Did you all miss me? : )
Now should I blog about Tasik Kenyir or should I continue with my China trip? Oh, what a dilemma! I have so many things to share about Tasik Kenyir but I do not want to stop blogging about my China trip!
Well, since I did not have the time to sort out my Kenyir photos yet, I guess I would continue blogging about my China trip in the meantime.
After
leaving

Xingping
on bus, I started to feel some discomfort in my stomach. Luckily I managed to control my urge to go to the toilet during the 40 minutes ride. On reaching
Yangshuo
, we checked into
Xi Jie

Hostel
again. I relieved myself in the toilet before we proceeded to
West Street
for lunch.
There was this restaurant with the funny name "
Mickey Mao's
". Obviously, they had very cleverly replaced the word "mouse" with "Mao's" as in
Chairman Mao
. We took a fancy to its very creative name and decided to have lunch there.
I forgot to take photo of the restaurant's front entrance but these were what we ate.
Don't ask me what the dishes were because I have already forgotten although you can sort of guess from the photos above. Oh, and the reason I forgot is because these were dishes eaten by my two travel partners.
Now this is what I ate. I normally remember what I ate : )
Yes, it's fried rice! But I think my mom can cook better than this! Haha!
I was not feeling very well so I did not really enjoy it. But I thought I like the lime drink!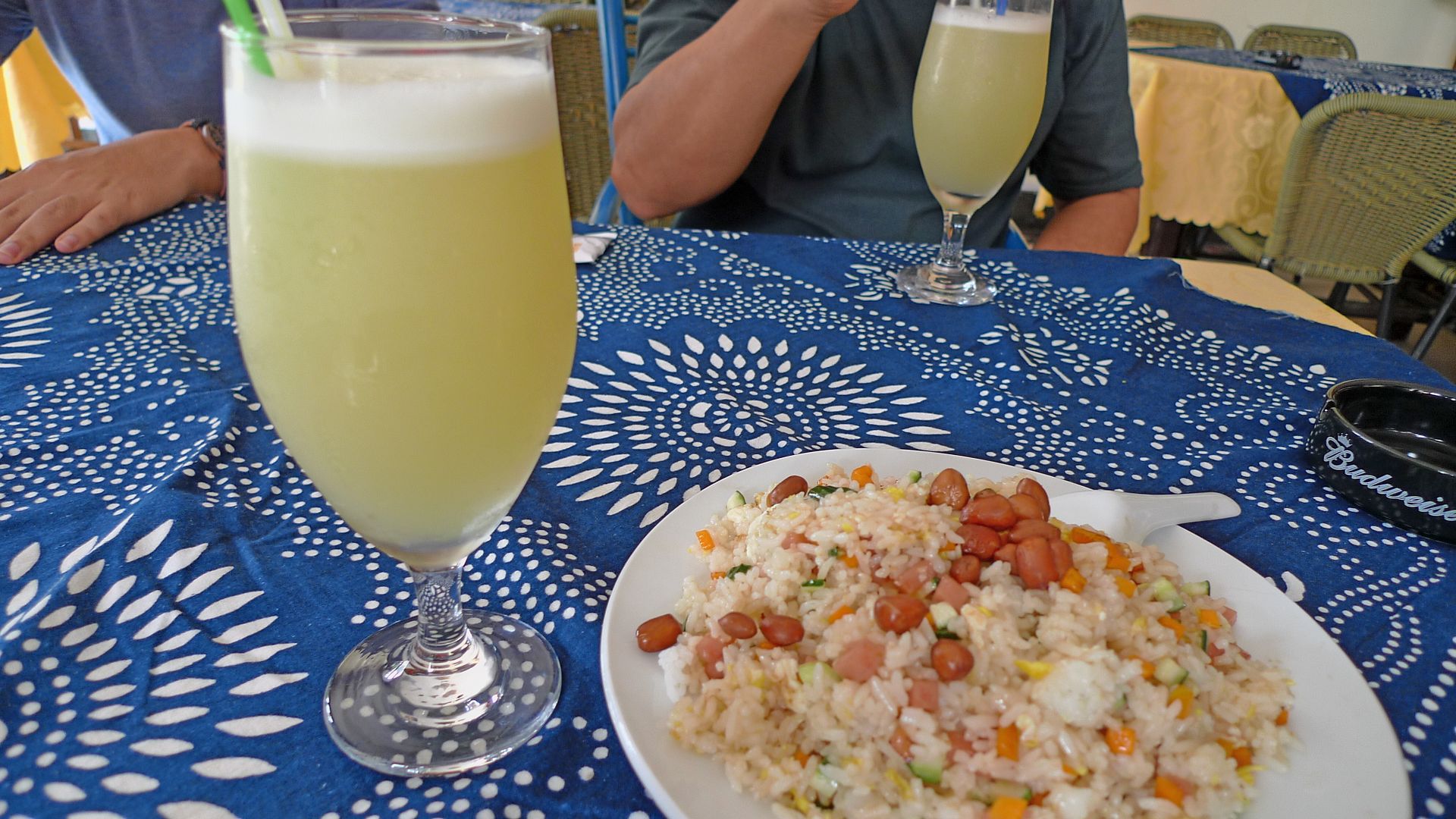 I've forgotten what my two friends drank but this lunch cost me 33 yuan (RM16) which I think was quite expensive!
We planned to do some cycling later in the evening. Now if you remember, I do not know how to cycle so we actually planned to get a two seater bike for me so I could sit behind either
Jam
or his friend. Thomas, the boss of
Xi Jie
Hostel had earlier promised us free rentals of the bicycles.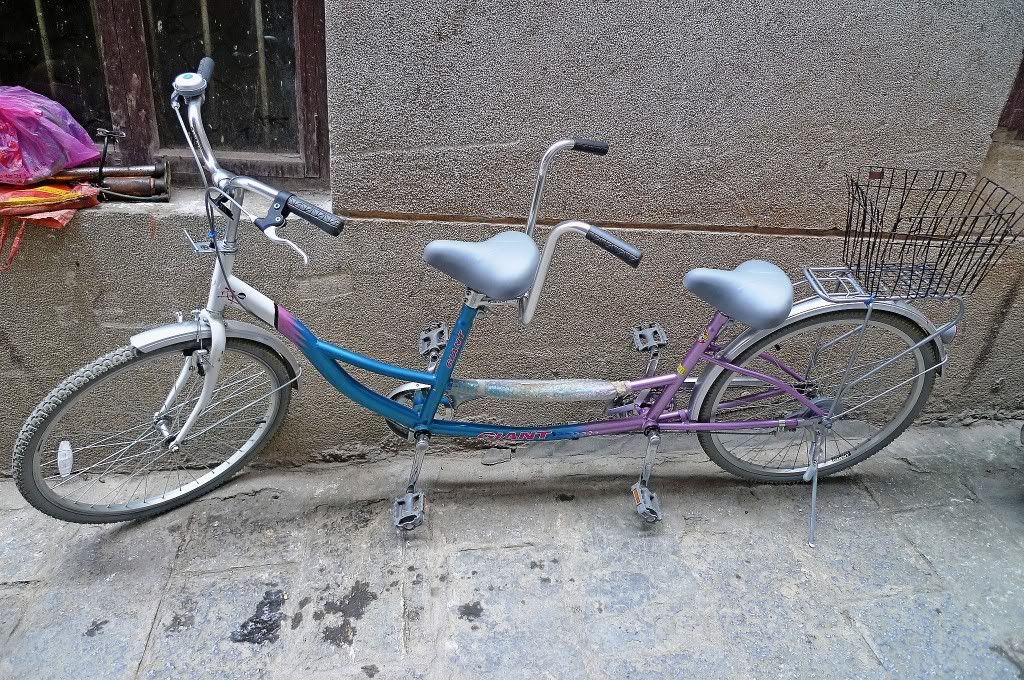 But it was not to be. After lunch, we walked around West Street for a while and then went back to the hostel to rest. I think we were too tired because we actually slept the whole afternoon! By the time we woke up, it was....OMG!....8pm!!!
I guess Jam and his friend were still recovering from diarrhea and I was feeling sick. It was a good rest we desperately needed.
With our cycling plans down the drain, we decided to go for dinner! I was still not feeling very good. In fact, I felt nauseous. Still, I made up my mind to follow Jam and his friend for dinner.
And guess where did we go for dinner? It's at Mickey Mao's again! Haha!
I did not bother to take photos of what my friends ate.
I tried my best to finish my mushroom soup.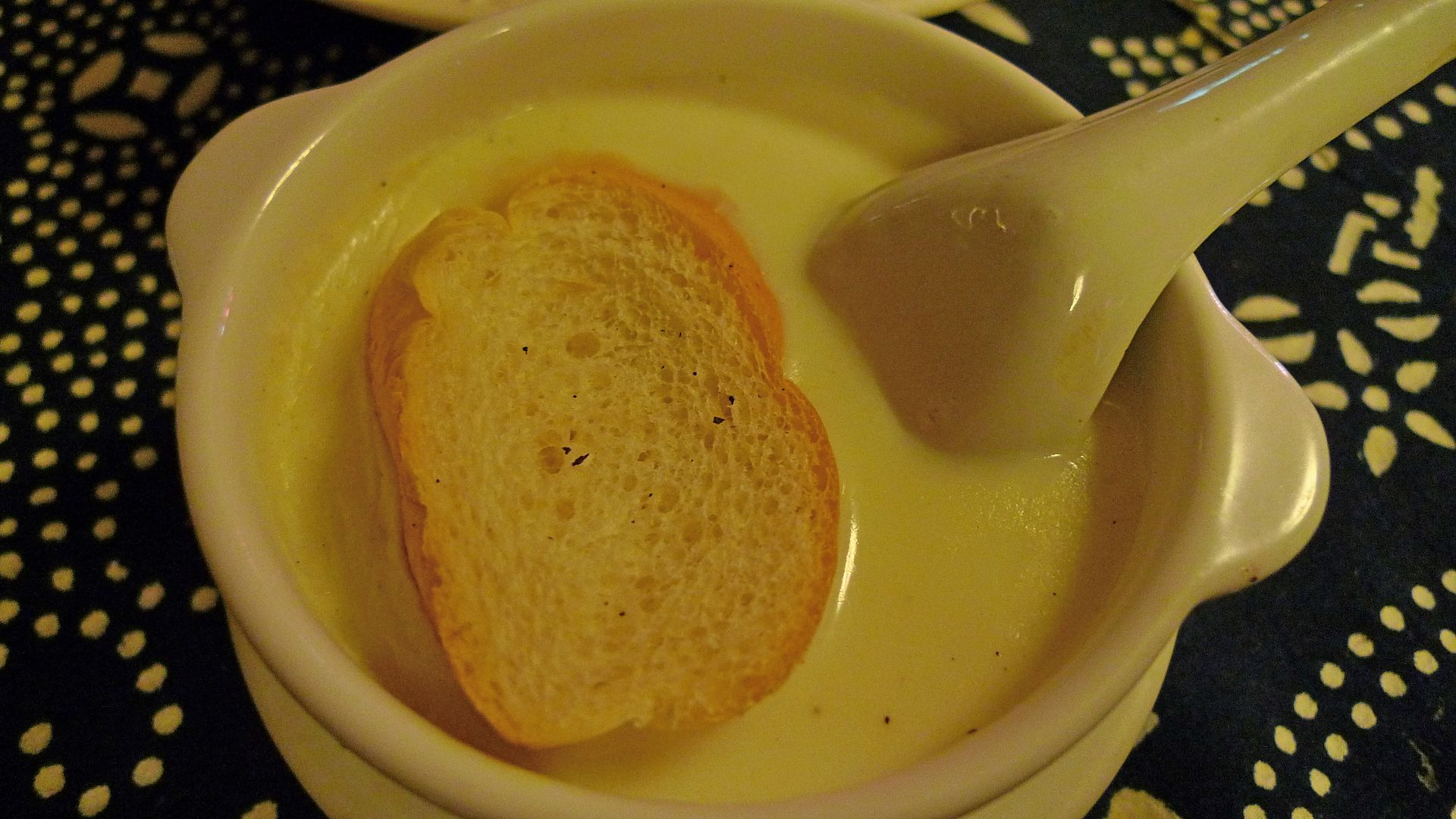 But I could not finish my spaghetti bolognaise.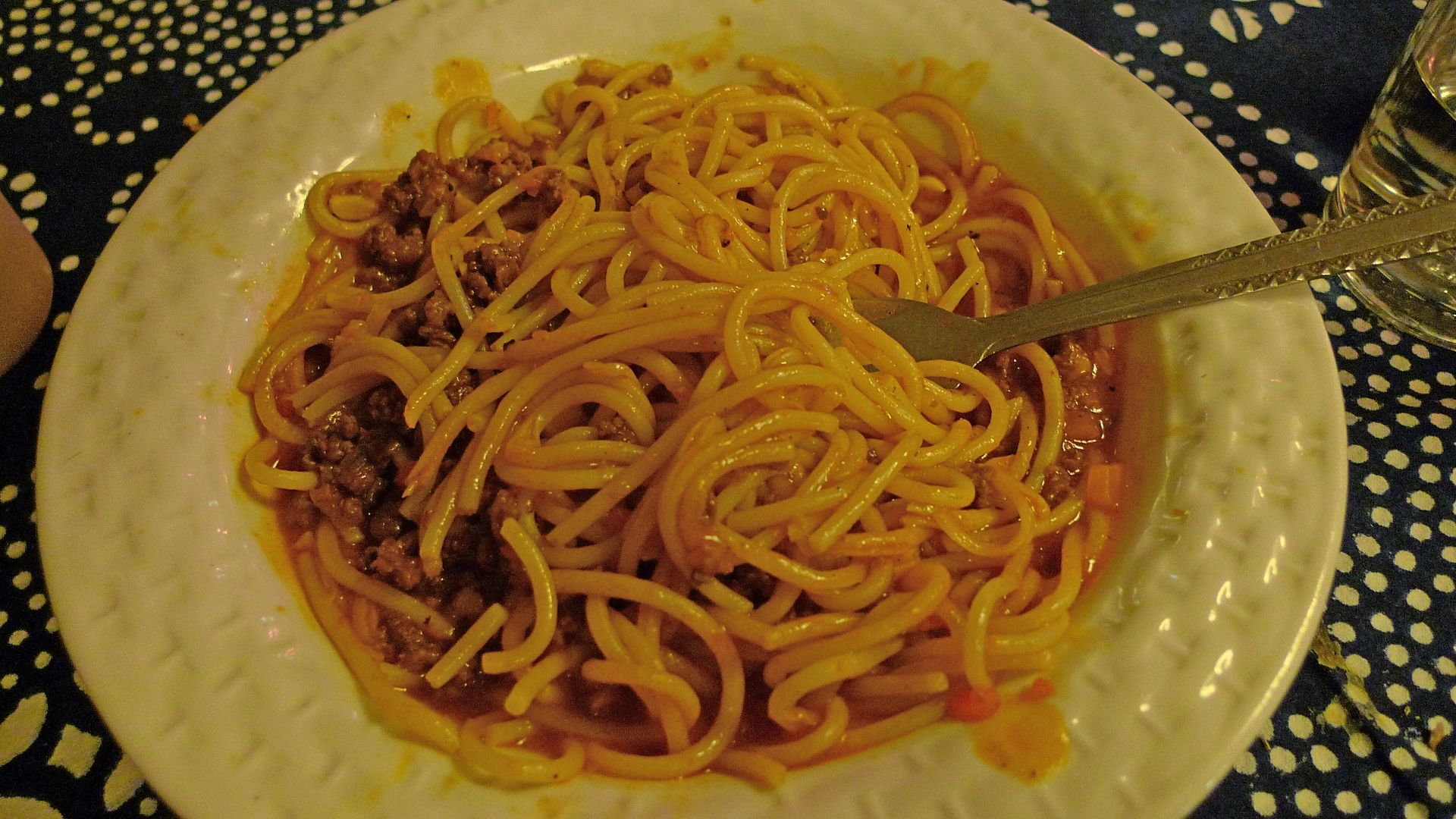 The food was quite OK but I just did not have the appetite. Maybe it was the wrong choice of food in my condition. Anyway, I ended up paying 43 yuan (RM21.50) for the soup and spaghetti.
This must be the most uninteresting day of my entire China trip! Luckily for me, after a good night's sleep and a dose of probiotic supplement, I fully recovered. Thank goodness for that!